As a region that spans over 11 countries and countless islands, it's no wonder Southeast Asia is home to a myriad of unique natural and cultural gems. Regardless of whether you're here for the pristine powdery beaches or archaic temples, stepping into any part of Southeast Asia is guaranteed to offer you an experience you won't find anywhere else. Need more reasons on why you should make a visit? Check out our guide! 
Southeast Asia is steeped in history and culture!
Since its early days as a fishing village, Singapore has definitely come a long way. Today, it is not only a leading city capital and a financial powerhouse but a popular tourist destination as well.
While Singapore's cityscape has since transformed into that of an eclectic modern one, pockets of her history have been well preserved and still stand till today. In particular, the varying styles of shophouses found all over Singapore are heritage gems with timeless architectural appeal.
Interested in staying in Singapore? Check out these sweet hotels!
1. Naumi Hotel
No need to search far and wide for a beautiful boutique when Naumi Hotels presents just that with all the trimmings! Not only are the rooms lusciously plush, they are also fully stocked with all sorts of mobile chargers, a Nintendo Switch console, and even an Apple TV; regardless of what kind of traveller you are, Naumi Hotel is sure to please. Thanks to its convenient location, you don't even have to choose between shopping at Raffles City or winding down along the back alleys of Bugis! 
[DEAL ALERT]
Need more reasons to stay with Naumi Hotel? Then what you'd need is Naumi Escapade, available from now till 31 Dec 2019 to give you that extra sweet vacation deal. While it already features breakfast for 2 and more, why not add on their Romance Retreat just to spice things up even more?
Address: 41 Seah Street, Singapore 188396
Contact: +65 6403 6000
Website: Naumi Hotel Singapore
Read more about Naumi Hotel Singapore here .
2. 30 Bencoolen
Boasting stylish rooms and sleek decor, this city hotel exudes nothing but class. From the moment you step in, you'll instantly find yourself relaxing in the cool lobby of this cosy sanctuary. Beyond providing a comfortable hiding spot for travellers, as it's located behind the Orchard Roach shopping belt, the hotel also serves as the most convenient base camp to explore the town from.
[DEAL ALERT]
Make the most of your weekend with their exclusive Bed and Breakfast Package! For just SGD175 you get to enjoy a delicious breakfast buffet spread. Start your day right!
Address: 30 Bencoolen St, Singapore 189621
Phone: +65 6337 2882
Website: 30 Bencoolen Hotel
Read more about 30 Bencoolen Hotel here .
3. Hotel Boss
You're the boss here at Hotel Boss. While it's a relatively nondescript hotel, it provides you with everything you need within its sleek modern interior. On top of that, the prices offered are incredibly affordable! You won't have to feel the pinch in your wallet just for having a good weekend to yourself.
[DEAL ALERT]
Take your hotel experience a level up with Hotel Boss' Premier Double (Balcony) & Wifi for just SGD144! It comes with a breathtaking panorama of the bustling city landscape that you can soak in from the privacy of an enchantingly large balcony. We're sure you'll be all your friends' envy.
Address: 500 Jln Sultan, #01-01, Singapore 199020
Phone: +65 6809 0000
Website: Hotel Boss
Read more about Hotel Boss here .
It's home to some of the most beautiful untouched nature!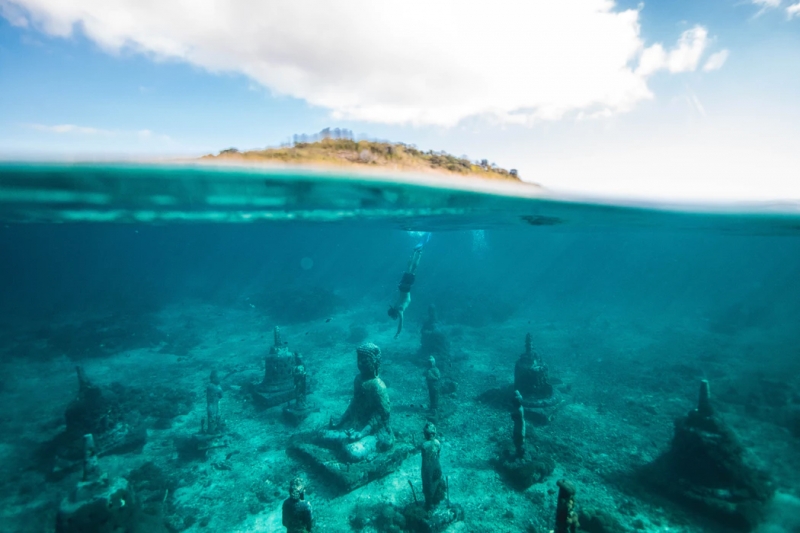 While plenty of picturesque spots have been overrun by tourists, a good portion of Southeast Asia is still left untouched and unmarred. Indonesia, in particular, is graced with some of the world's most mesmerising nature. These natural wonders are so incredibly surreal, it almost feels as though you've walked into the setting of Pocahontas.
Aptly so, Indonesia continues to remain one of the most coveted places to visit till today. Regardless of where you choose to start your journey in Indonesia, there's countless of unique nature and wildlife to get yourself lost in.
Too good to be true? Find out for yourself at any of these hotels!
1. Tijili Benoa Hotel
Of course, you've got to take advantage of the stunning scenery while in Indonesia, so Tijili Benoa Hotel's got to be one of your first choices! Here, the rooms have a full on the visual fest, overlooking the pool, courtyards and even the beach. If that's not enough to get you into the mood to take a refreshing dip, the cool colour scheme and interior attributes definitely will.
[DEAL ALERT]
Celebrate Ramadhan with a special Balinese twist this year with Tijili Benoa Hotel's Ramadhan Package! Not only do you get additional discounts to the spa and boutique, but daily Sahur is also provided at the restaurant too. There are even more extensive benefits awaiting you, so all you have to do is pick a date and head off for your trip.
Address: Jl. Pratama No.62, Tj. Benoa, Kuta Sel., Kabupaten Badung, Bali 80361, Indonesia
Phone: +62 361 4728900
Website: Tijili Benoa Hotel
Read more about Tijili Benoa Hotel here .
2. Montigo Resorts, Nongsa
You don't have to travel far from Singapore in order to have a good time. A quick 30-minute ferry ride is all it takes to get you to Montigo Resorts, Nongsa, dropping you off for a tranquil relaxing weekend.
However, if your idea of relaxing is one that involves lots of movement or the outdoors, you won't be disappointed! You'll have plenty of activities to choose from, from adrenaline-filled rides on an ATV to testing your aim with an archery session. As dusk falls, unwind with cocktails by the infinity pool and watch the sunset – the perfect way to end the day with!
[DEAL ALERT]
If you're seeking both fun and food, you're in for a treat at Montigo Resorts Nongsa! From just SGD120 per pax for the Play & Stay Package, your 2D1N holiday at a Deluxe Two-Bedroom Hillside Pool Villa comes with a sumptuous breakfast and a selection of complimentary minibar drinks. That's not all; you'll also get to try a recreational activity of your choice.
Address: Jalan Hang Lekir Nongsa, Sambau, Nongsa, Kota Batam, Kepulauan Riau 29465, Indonesia
Phone: +62 778 7768888
Website: Montigo Resort Nongsa
Read more about Montigo Resort Nongsa here .
3. Intercontinental Bandung Dago Pakar
While Southeast Asia is known for its tropical humid climate, that's not the case here in Intercontinental Bandung Dago Pakar. Thanks to its high location, Bandung city gets cool weather all year round – a real treat for everyone! It's especially great for those who'd love to enjoy the best of Bandung's nature without the sweat, so if you're looking to push your horizons, you know where to go.
[DEAL ALERT]
They say the way to someone's heart is through their stomach, and what better way to express that than with a Romantic Dinner at Damai Restaurant? From IDR 900,000 to IDR 1,900,000 per couple, get set to enjoy a delicious evening adorned with sweet touches such a  hand bouquet or a hand-crafted cake by the chef.
Address: Jalan Resor Dago Pakar Raya 2B Resor Dago Pakar, Mekarsaluyu, Cimenyan, Bandung, West Java 40198, Indonesia
Phone: +62 22 87806688
Website: Intercontinental Bandung Dago Pakar
Read more about Intercontinental Bandung Dago Pakar here .
It's the best place to soak up another culture!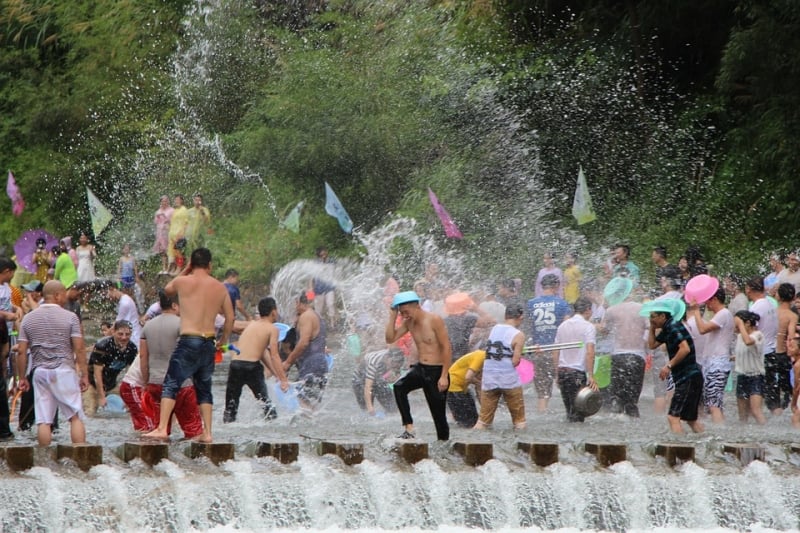 There's no better place to have a splashing good time than in Thailand! Come 13 – 15 April every year, locals take to the streets armed with water guns for Songkran, the world's biggest water fight. Beyond just merrymaking, it is the time where everyone comes together to pay respects to the eldest and celebrate the culture, washing away misfortunes and ushering in a new beginning. It's also one of the biggest festivals that invite tourists to come and join in the fun. Everyone you meet on the street becomes your family; there's no need to worry about faux pas or prejudice at all!
Looking for a place close to the festivities? What about these hotels!
1. Sheraton Samui Resort
Sheraton Samui Resort is your ultimate getaway here in Koh Samui. It sits along the pristine shores of Chaweng Noi Beach, providing the peaceful background music of splashing sea waves as you explore the resort. The seaside theme continues throughout the resort's decor, that way guests can enjoy the soothing seascape to the fullest potential!
[DEAL ALERT]
If you're the sort who enjoys staying put at a resort to enjoy its facilities to the max, you'd love the Island Escape Offer. For just THB5,399 a night, you'll enjoy perks like daily buffet breakfasts, nightly set dinners, and an hour-long Thai massage!
Address: 86 Moo 3 Chaweng Noi Beach, Koh Samui, Surat Thani 84320, Thailand
Phone: +66 77 422 020
Website: Sheraton Samui Resort
Read more about Sheraton Samui Resort here .
2. De Naga Hotel
Though it's close to Chiang Mai's old city and the Sunday Walking Street, the hotel itself is secluded enough that you get unparalleled privacy and peace. It offers a truly special experience. The warmth you feel as you step into the hotel isn't just from the warm lights and teak wood furnishings, but from the caring staff too.
Address: 21 Ratchamanka Road Soi 2, Phra Sing, Amphoe Mueang Chiang Mai, Chang Wat Chiang Mai 50200, Thailand
Phone: +66 53 209 030
Website: De Naga Hotel
3. Adelphi 49
For a splash of home in the middle of bustling Bangkok, Adelphi 49 is everything you need and more. While seemingly plain from the outside, the rooms inside are so well furnished that you feel like you really could live there. Before getting on with your day, don't forget to indulge in their sublime breakfast buffet spread too!
Address: 16 Khwaeng Khlong Tan Nuea, Khet Watthana, Krung Thep Maha Nakhon 10110, Thailand
Phone: +66 2 662 7575
Website: Adelphi 49
The food is fantastic!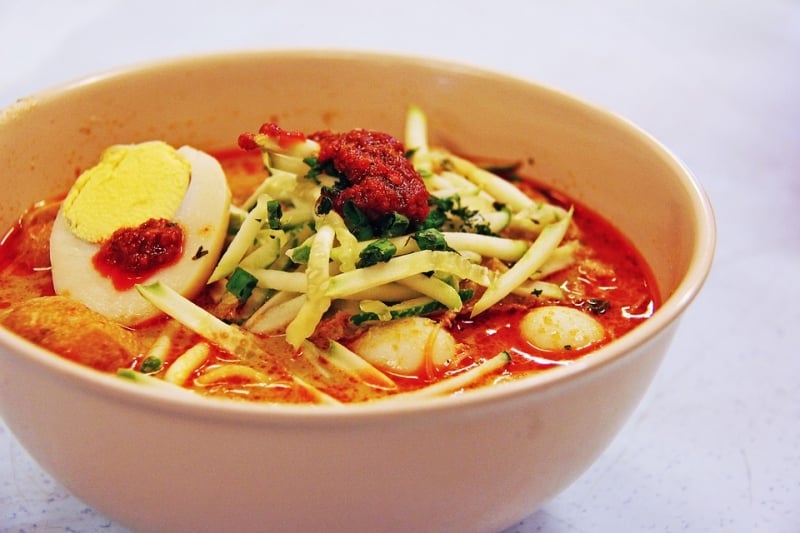 Ask any Malaysian what's the best thing about their country and their answer would be a unanimous chorus of "Food lah , what else?". If you're a self-proclaimed gastronomer, you'll definitely love Malaysian food. After all, it's rich, indulgent, lip-smackingly delicious, and the best of all? It's cheap .
There's no stopping those bowls of Nasi Dagang or Nasi Kandar, nor can you resist ordering another 10 skewers of Satay while sucking the juices off a drool-inducing Tulang Merah.
Hungry already? These hotels are at the gourmet epicentre!
1. Lavigo Resort
There's something about staying in a place that's laid-back, secluded and basic but still provides you with a whale of a time. Located in the popular island of Langkawi, Lavigo impresses with its liberating atmosphere without having to pay a premium. Quaint yet homely, it might just be the most affordable and family-friendly resort in the Langkawi archipelago!
[DEAL ALERT]
Enjoy an extra special discount when you book anytime from now till the end of May. At just RM58 for a room for 2, it doesn't get any cheaper than that, so do grab this deal ASAP!
Address: Lot 2764 pantai cenang, Jalan Kuala Muda, 07000 Langkawi, Kedah, Malaysia
Phone: +60 11-2640 9668
Website: Lavigo Resort
Read more about Lavigo Resort here .
2. Lanson Place Bukit Ceylon Kuala Lumpur
For an affordable yet absurdly luxurious stay in the heart of Kuala Lumpur, you have got to stay at Lanson Place Bukit Ceylon Kuala Lumpur. While it has only been around for four years, the unmatched hospitality has earned them the top spot among 348 hotels in Kuala Lumpur! That's pretty impressive but we're sure once you've stepped into the building, you'd understand why it deserves its position.
[DEAL ALERT]
Save more when you stay more! Here, you can enjoy special discount rates when you stay for a month. With rooms starting at just RM9,500, you won't find better rates anywhere else!
Address: 10, Jalan Ceylon, Bukit Bintang, 50200 Kuala Lumpur, Wilayah Persekutuan Kuala Lumpur, Malaysia
Phone: +60 3-2725 8888
Website: Lanson Place Bukit Ceylon Kuala Lumpur
Read more about Lanson Place Bukit Ceylon Kuala Lumpur here .
3. Element Kuala Lumpur
It's not every day you'd come across a world-class luxury hotel that also happens to be a Green Building Index certified hotel. In Malaysia's capital city, Element Kuala Lumpur is both. Experience a guilt-free holiday knowing this is the kind of healthy luxury you can afford while doing minimal impact on the earth. There's no compromising service or comfort here too!
[DEAL ALERT]
Bring your family for a unique getaway with Element Kuala Lumpur! Simply book their exclusive Family Getaway package for a family of 4 and get tickets to Petrosains KLCC and The Discovery Centre on top of other unbeatable perks. Your kids will thank you for this!
Address: 8, Jln Binjai, 50450 Kuala Lumpur, Federal Territory of Kuala Lumpur, Malaysia
Phone: +60 3-2771 3388
Website: Element Kuala Lumpur
Read more about Element Kuala Lumpur here .
Pristine white beaches and clear waters are everywhere!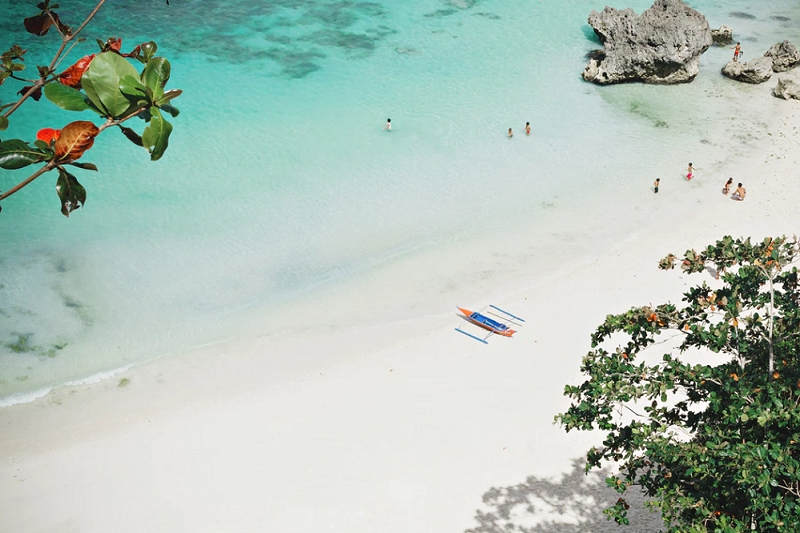 Chances are, you've heard of Boracay's amazing white beaches with sand as fine as powder, but you've yet to pay a visit. All we can say is, you're sorely missing out. Who can pass up on a holiday by clear turquoise waters filled with some of the most diverse marine life, right?
Not to fret though, as the Philippines is an island upon an island with some of the longest white sand coastlines in the world. That is to say, no matter where you go in the Philippines, you're bound to stumble upon a beautiful beach anyway.
Got a case of FOMO? Not anymore with these hotels!
1. BE Grand Resort Bohol
The island of Panglao has always had an irresistible unique charm to it, only amplified further by BE Grand Resort Bohol. While it might be slightly out of the way from most of Bohol's hotspots, the hotel's privacy and luxury are very much worth it. On top of that, you even get to see the vibrant marine life that calls Bohol home as the resort shares a marine protected area!
[DEAL ALERT]
One day might not be enough to repay your Dad for being amazing, but he'll definitely thank you for this amazing Feast With Dad treat! Take the main man in your life to a seaside feast at The Monkeybar's Seafood Buffet at PHP1,590.00 per adult (plus, dad dines free with four paying guests), or wine and dine him with juicy steaks at the Boathouse.
Address: Brgy. Danao, Panglao, Bohol, Philippines
Phone: +63 32 239 0888
Website: BE Grand Resort Bohol
Read more about BE Grand Resort Bohol here .
2. Thunderbird Resort Poro Point
This might not be Greece, but you won't miss Santorini when La Union's five-star integrated resort gives you everything you love about the Mediterranean vibes. Not only does it have direct access to the beach, but this upscale destination is also where a peaceful stay and restful slumber await you. Complete with poolside stargazing, if you ask us, this is an experience of a lifetime you shouldn't miss.
[DEAL ALERT]
Make your holiday summertastic with Thunderbird's Summertastic Day Tour! For just PHP2,000 per pax, you get unlimited use of the pool and tons of pool snacks and drinks worth PHP1,000 at the pool bar. As it only allows only 10 people at once, you can be assured you won't have to compete with anyone else for leg room.
Address: Poro Point, Freeport Zone, San Fernando, 2500 La Union, Philippines
Phone: +63 72 888 7777
Website: Thunderbird Resort Poro Point
Read more about Thunderbird Resort Poro Point here .
3. Butuan Grand Palace Hotel
What can be found in Butuan City is the epitome of class and comfort – Butuan Grand Palace Hotel. It's a world-class traditional hotel for the modern traveller, and it speaks to its grandeur. When it comes to bespoke hotel accommodations, they really cater to the inclinations of everyone, young and old.
[DEAL ALERT]
If you've already travelled far out to celebrate your special day, make it even better. That's right! Butuan Grand Palace Hotel lets you eat for free on your birthday when you celebrate with four other friends. Trust us, the birthday buffet is one thing you'll brag about for weeks.
Address: Butuan City, Agusan Del Norte, Philippines
Phone: +63 85 815 5555
Website: Butuan Grand Palace Hotel
Read more about Butuan Grand Palace here .
Of course, there are plenty more reasons why Southeast Asia ought to be your next travel destination, but the list just goes on and on. In the end, the only way to truly experience the beauty of Southeast Asia is to see it for yourself.
Ready to pack up? Check out TripZillaSTAYS to know where to stay in Southeast Asia!