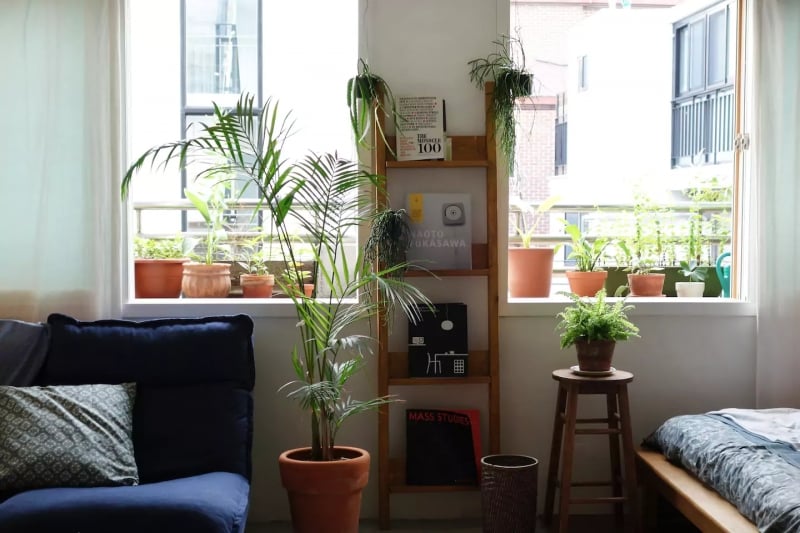 Seoul is a paradise for the camera-wielding tourist; it's home to gorgeous landmarks, like Namsan Tower and Han River, and picturesque neighbourhoods like Bukchon and Hongdae. You'll find Instagrammable spots at every corner, and maybe even right in your accommodation! Don't believe us? Here's a list of ten of the most chic Airbnb listings in Seoul.
Also read: Where to Stay in Seoul: 14 Best Airbnbs in Seoul for Every Budget
1. This clean apartment facing Gangnam Station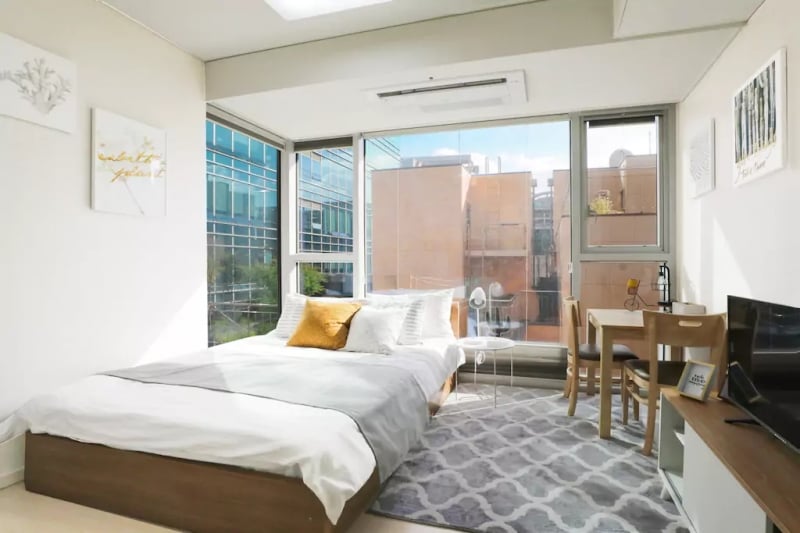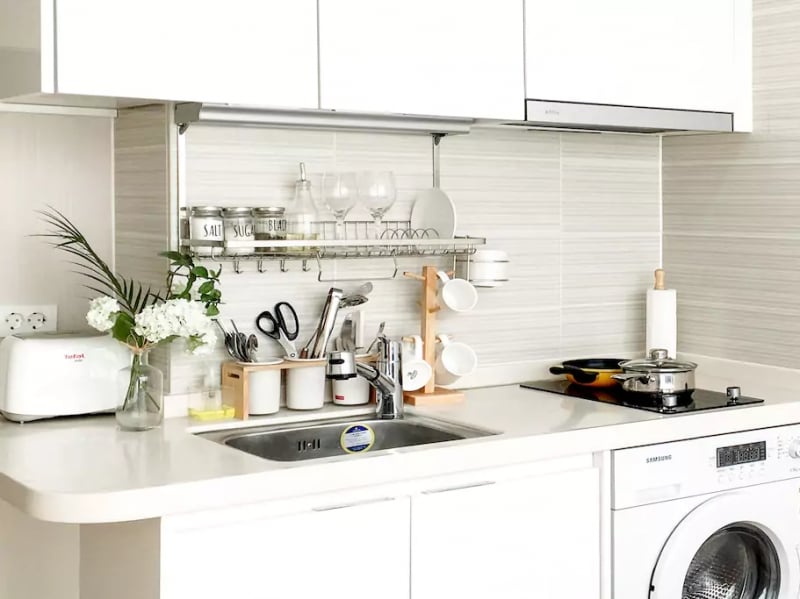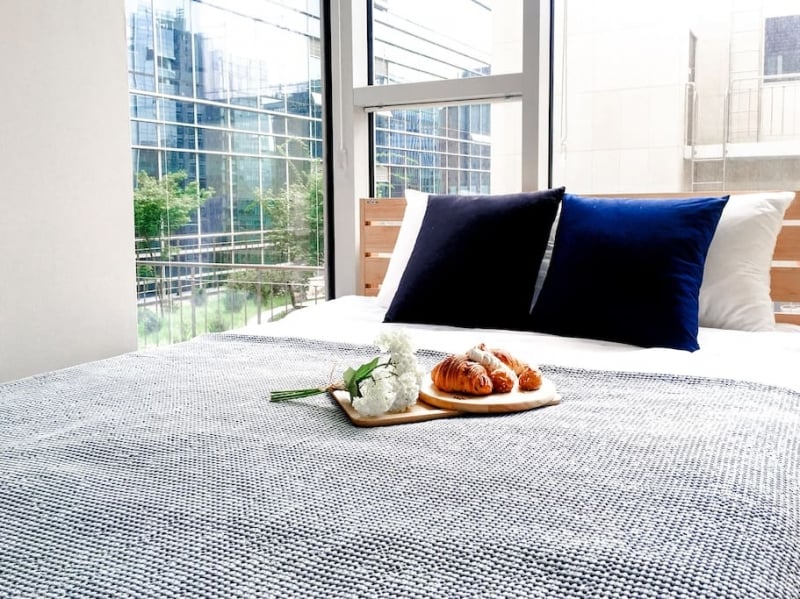 Listing name: Bestlocation♡GangnamStation in 1Min, Lovely Style!
Max no. of guests: 2
Location: Gangnam-gu
Besides the fact that it's right outside of Gangnam Station (one of the busiest spots in the city), this apartment also boasts clean and chic decor, and most importantly, it's utterly cosy. It's not huge, but more than spacious enough for two! Guests will have access to the building's rooftop garden and enjoy complimentary portable WiFi. There's also a cable TV which serves as good entertainment if you're not out shopping at the underground malls nearby. Learn more about this Airbnb here. 
2. This loft apartment right beside Lotte World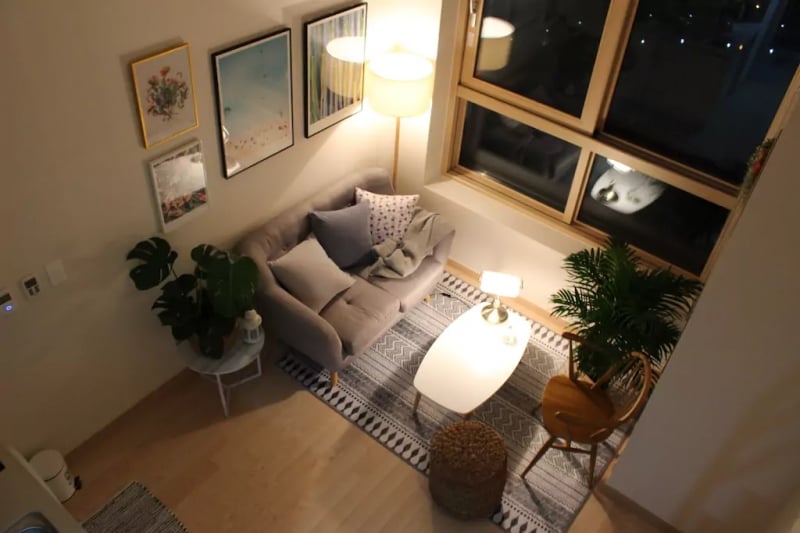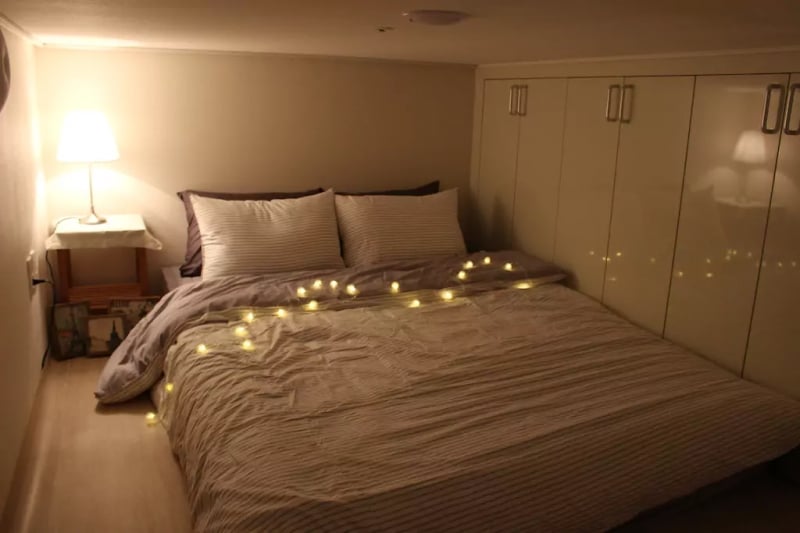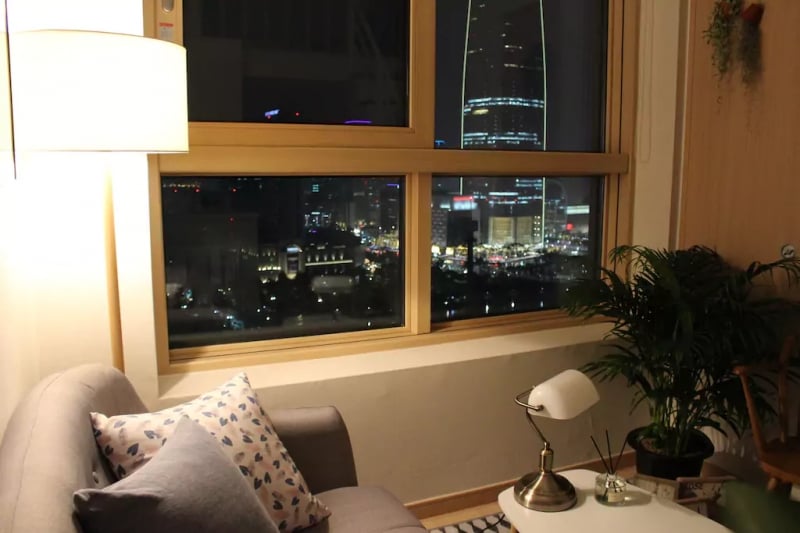 Listing name: **NEW** Awesome Lake View, Cozy Place in Jamsil
Max no. of guests: 3
Location: Songpa-gu
If you're a fan of amusement parks then you're in luck because this small loft apartment is not only located ten minutes away from Jamsil Station where Lotte World is, but it also overlooks the park itself, Lotte World Tower, and the surrounding Seokchon Lake. Despite its prime location with many cafes and restaurants in the area, it's nice and quiet in the apartment – which is what you'll need after a fun and long day outside. Learn more about this Airbnb here. 
3. This terrace flat nestled between Hongdae and Sinchon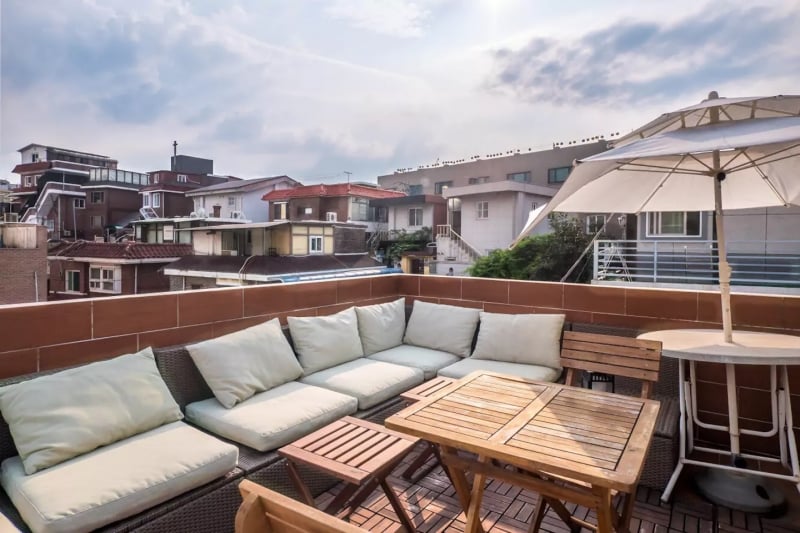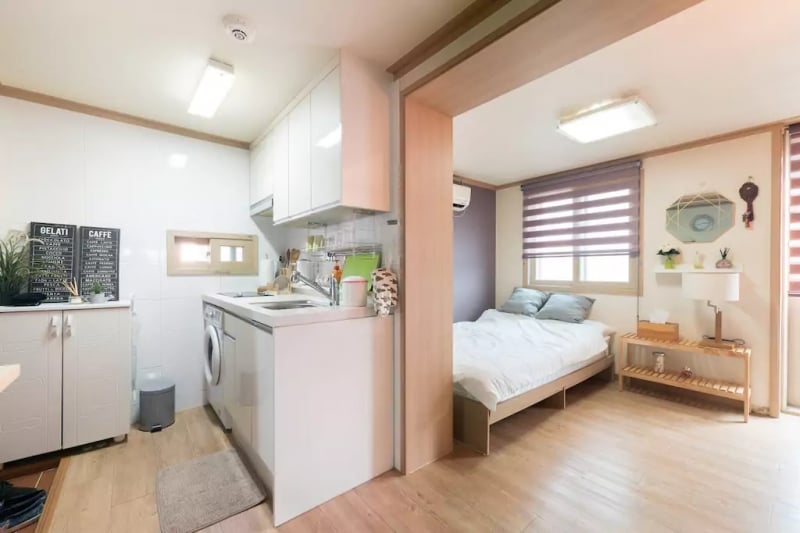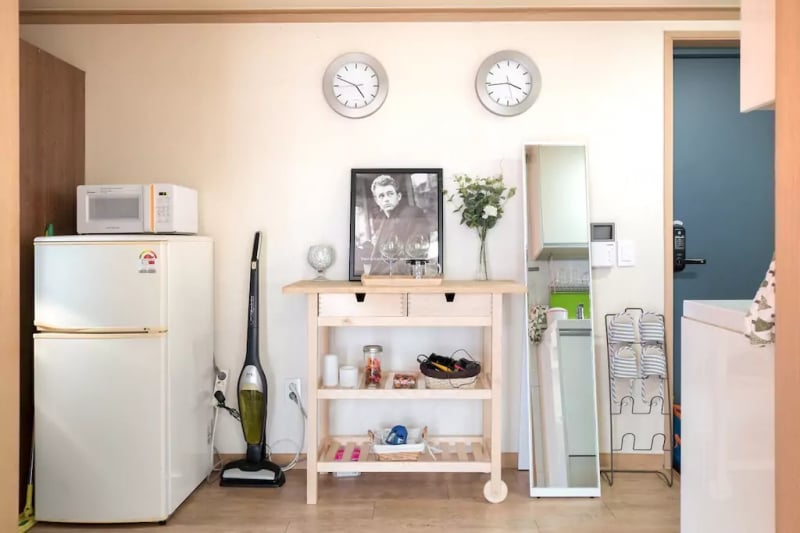 Listing name: [Hongdae Oasis] Cozy Flat w/ Private Terrace
Max no. of guests: 2
Location: Seodaemun-gu
Travelling with a friend? Why not treat yourselves to this gorgeous terrace flat? Apart from its clean and spacious interiors and the long list of amenities, it's also conveniently situated in between Hongdae and Sinchon – where Seoul's arts, music, and youth scene comes alive. Staying here means you'll be close to cafes, bars, fashion and beauty stores, and you'll get to experience living like a local or a university student. Plus you'll get to chill out on the terrace and feel the buzzing atmosphere. Learn more about this Airbnb here. 
4. This high-rise apartment overlooking the Han River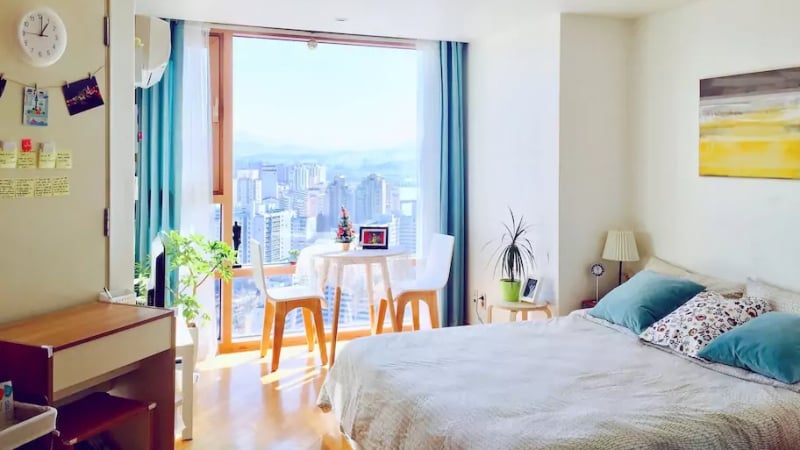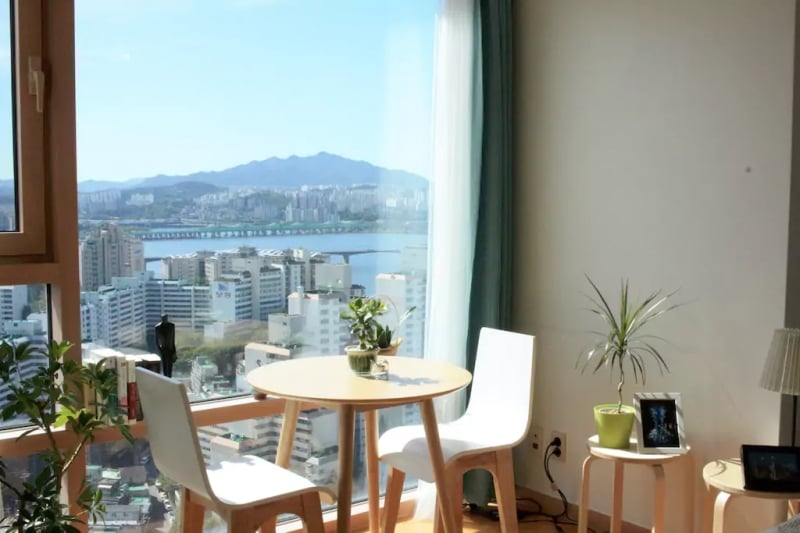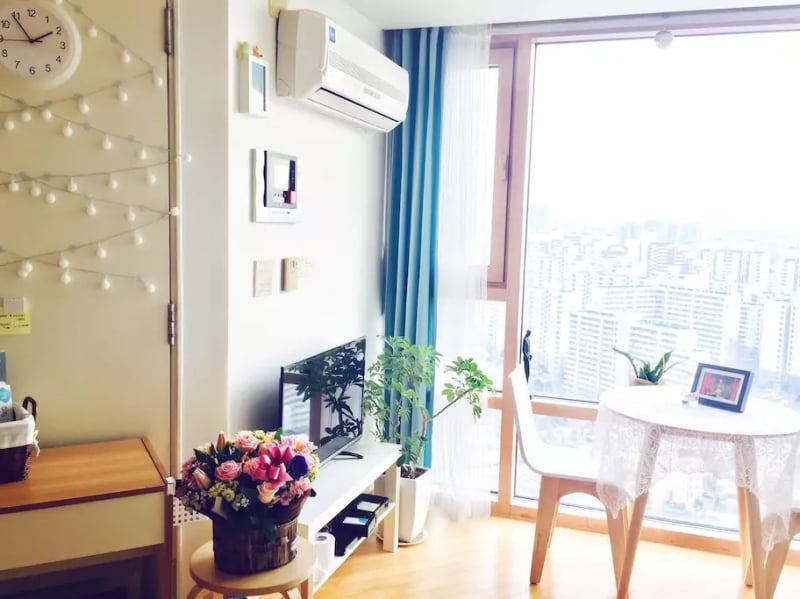 Listing name: Seoul City All Yours · Subway Connected·River View
Max no. of guests: 3
Location: Mapo-gu
The Han River runs right through the city and offers a gorgeous sight to wake up to – something you'll get to experience while staying in this stylish high-rise apartment situated at the edge of the Mapo-gu district. That's not all: the apartment building is also connected to Mapo station and is a short walk away from the Han River Park, a great jogging, cycling and picnic spot. The basement also houses a supermarket, bakery, and convenience store. Learn more about this Airbnb here. 
5. This trendy and Instagrammable apartment in Hongdae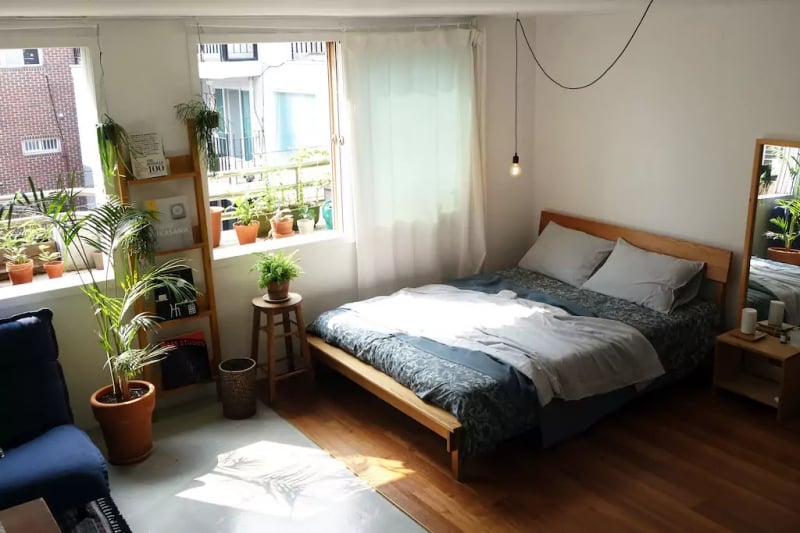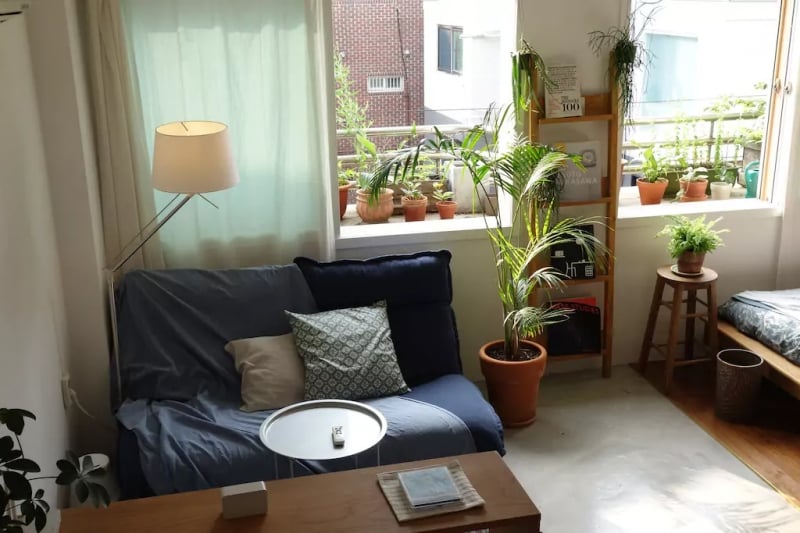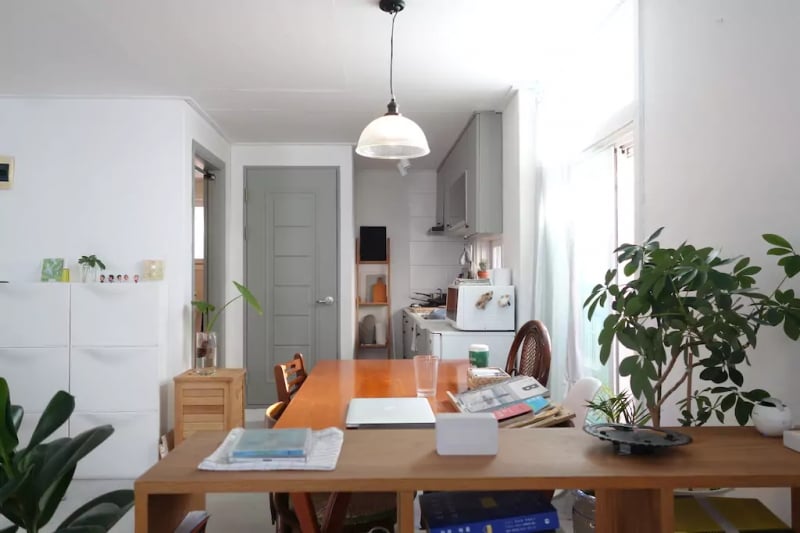 Listing name: spacious studio, decent stay in hongdae
Max no. of guests: 2
Location: Mapo-gu
It's always nice to stay in a stylishly designed home just like this apartment in Hongdae which has natural and minimalistic accents all around, giving off a warm and welcoming vibe to any traveller. As it's tucked in a hip spot in the neighbourhood, you'll come across many indie boutiques, cafes, and homes on your way here. The best part? It's calm and quiet all day even though it's a stroll away from Hongdae's bustling nightlife district and Hongik University station. Learn more about this Airbnb here. 
6. This cheerful house in Itaewon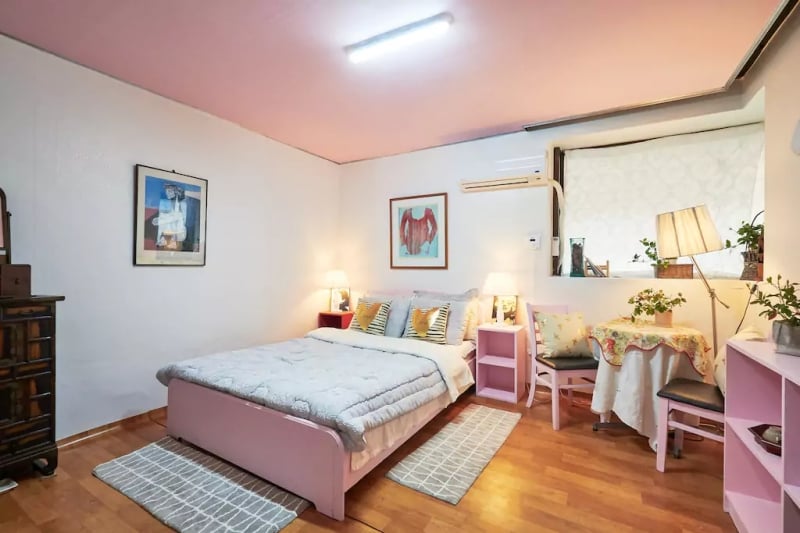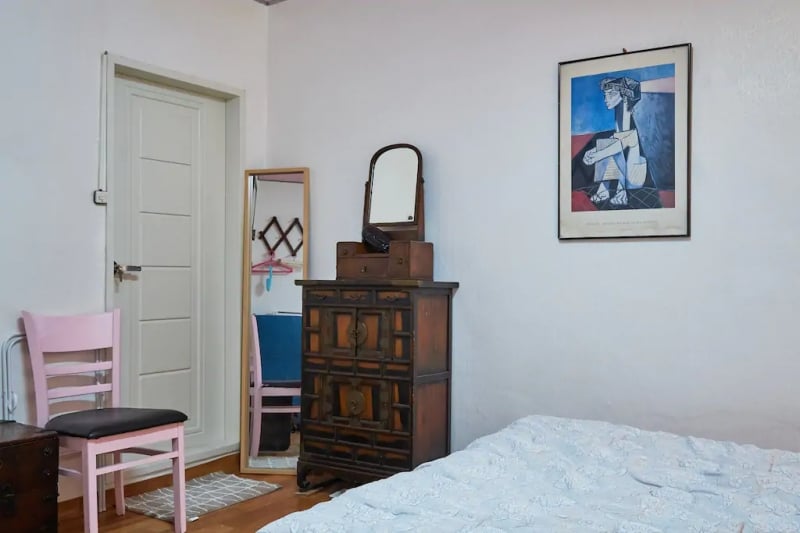 Listing name: Itaewon 1min! Lovely house!
Max no. of guests: 4
Location: Itaewon
Tucked in the heart of Itaewon, near Itaewon Station, this cheerful house puts you in close proximity to bars, eateries and shops as well as the nightlife district. Even though it comes in a compact size, this house is sufficiently spacious and complete with amenities like a stove, kettle, ironing board and hairdryer. The host, Michael, is also quick to respond to any queries that guests might have. Learn more about this Airbnb here.
7. This minimalistic balcony studio in Gangnam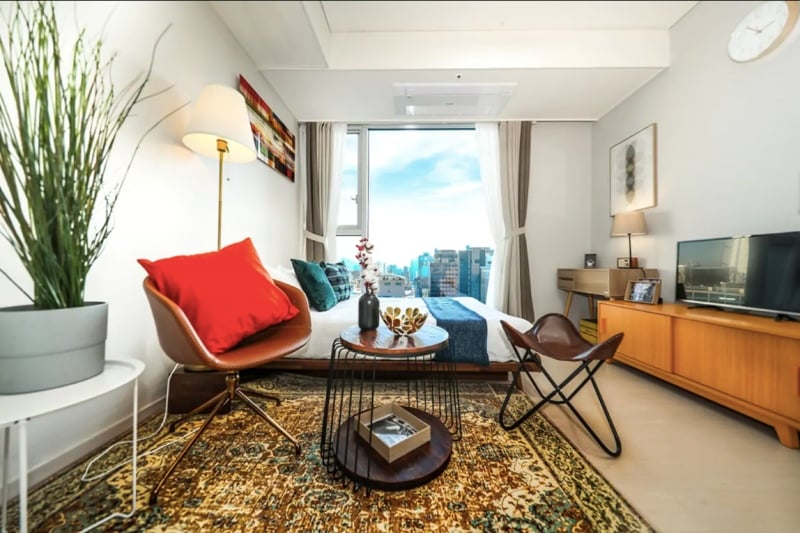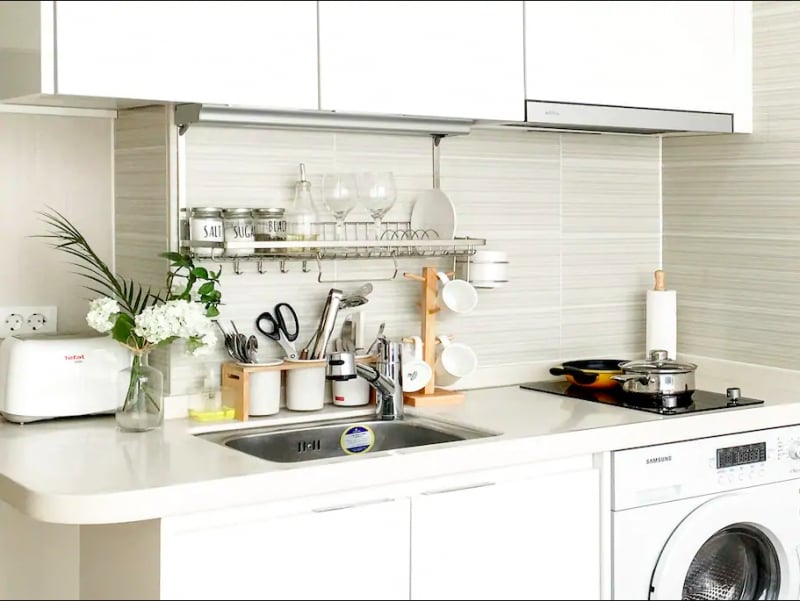 Listing name: Nice & Enjoy Center of Gangnam View [ J-house]
Max no. of guests: 2
Location: Gangnam-gu
Gangnam may be the most expensive district in Seoul, but that doesn't mean affordable accommodations don't exist. This modern apartment has a large window right by the bed, allowing sunlight to fill up much of the living space. There's a small kitchen area with basic appliances, as well as a washing machine, detergent and drying rack to boot. To top it off, Gangnam Station is just a one-minute walk from the apartment building. Learn more about this Airbnb here. 
8. This traditional Korean home in Bukchon Hanok Village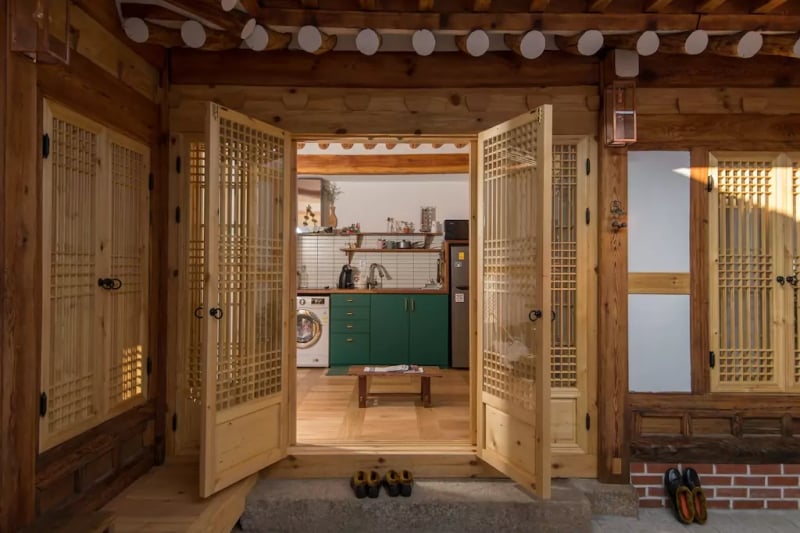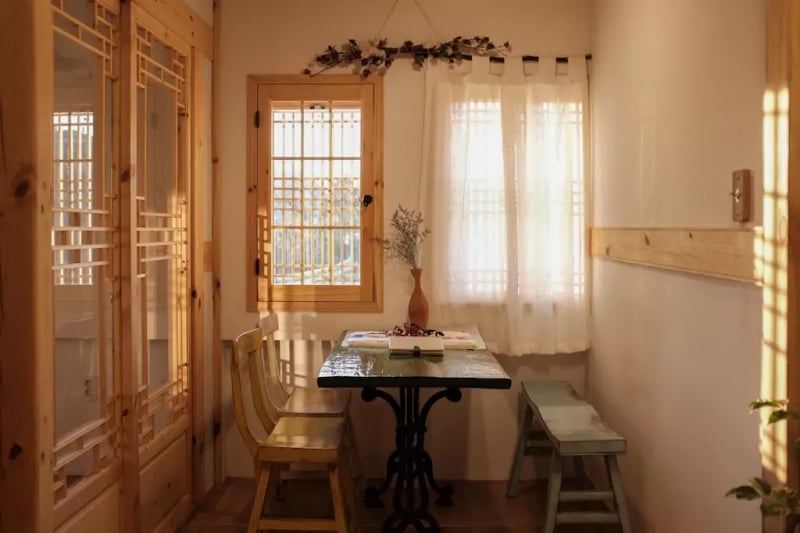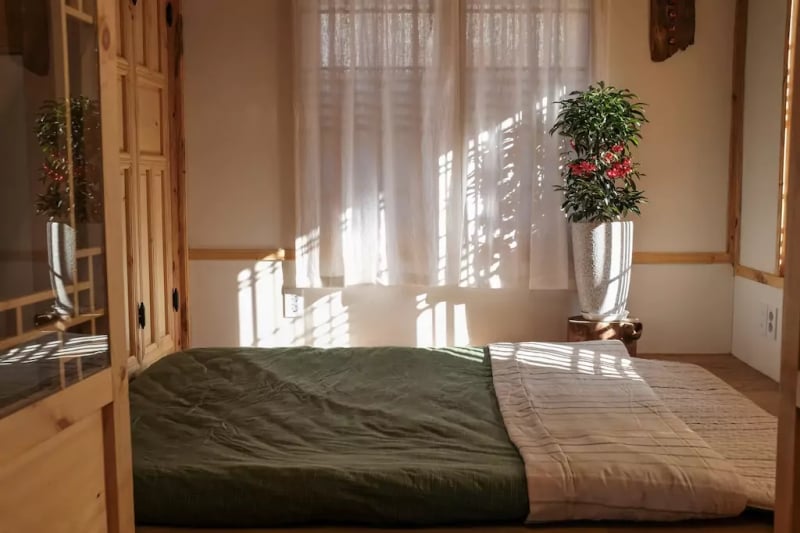 Listing name: Seoul ui Haru (entire house rent)
Max no. of guests: 5
Location: Gahoe-dong, Jongno-gu
What better way to experience South Korea's rich history and culture than to live in a traditional hanok during your stay? This spacious hanok was built in 1923 and has since been remodelled into a stylish accommodation featuring the old and new. It's nestled in Bukchon Hanok Village, blending together with the collection of other traditional Korean houses in the area. Visitors might feel as though they've stepped into the past when they explore the area. That said, modern conveniences are in order; the hanok has a kitchen with tableware and appliances, and even a washing machine and microwave oven. Learn more about this Airbnb here. 
9. This sleek studio apartment in Myeongdong facing Namsan Tower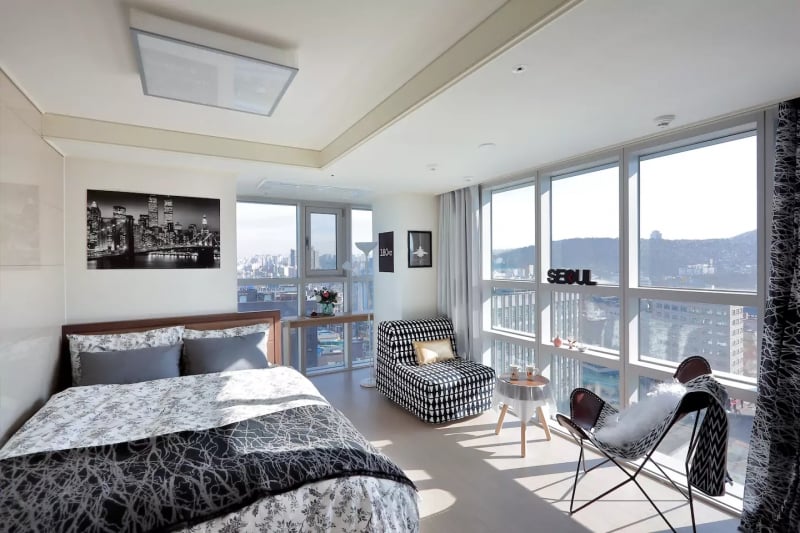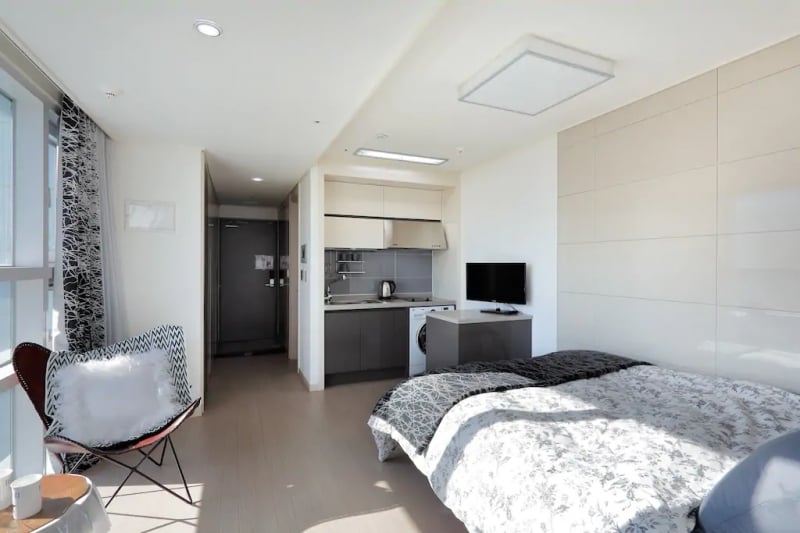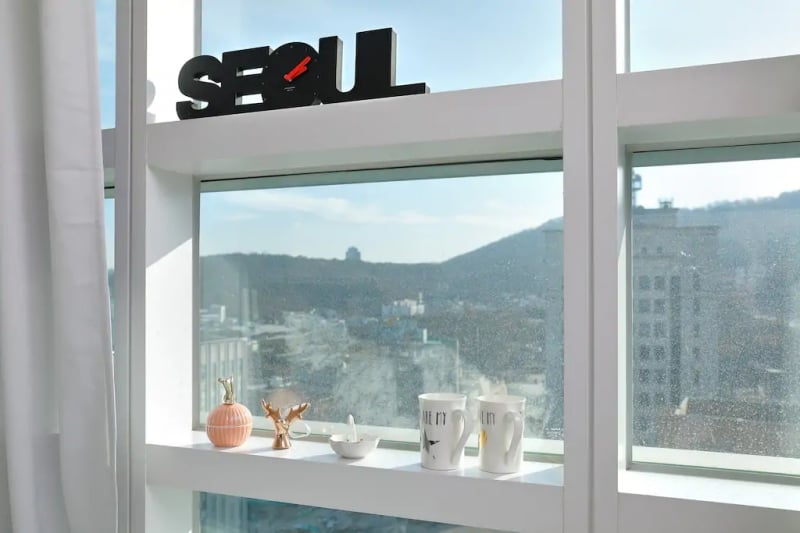 Listing name: 明洞 Myeong Dong - N Seoul Tower View
Max no. of guests: 3
Location: Jung-gu
If you're in Seoul for some serious shopping therapy, staying in Myeongdong, the city's prime shopping district, sounds like the best plan. As a bonus, it puts you in close proximity to the iconic Namsan Tower. But if visiting the landmark is not on your itinerary, you can always wake up to a panoramic view of it from this sleek studio apartment. It has floor-to-ceiling windows, a fully-functional kitchen, and even a floor heating system for winter. What's more, Myeongdong's main shopping area is eight minutes away on foot! Learn more about this Airbnb here. 
10. This modern two-storey hanok near Gyeongbokgung Palace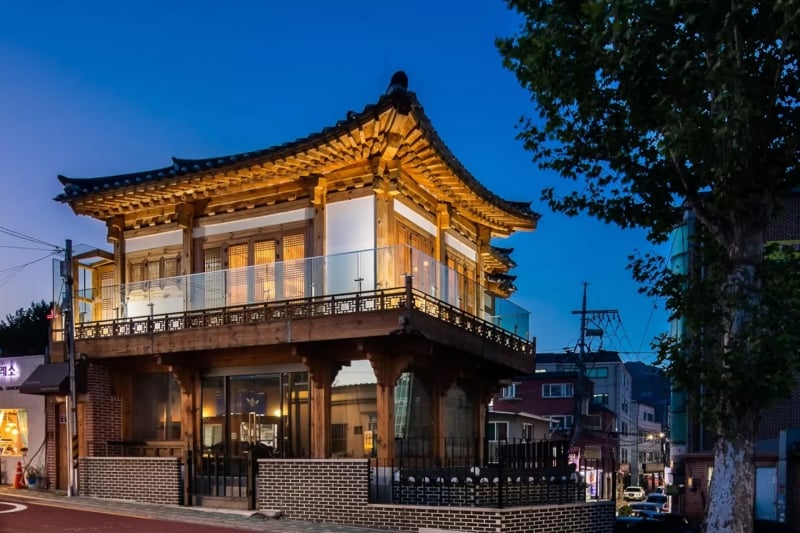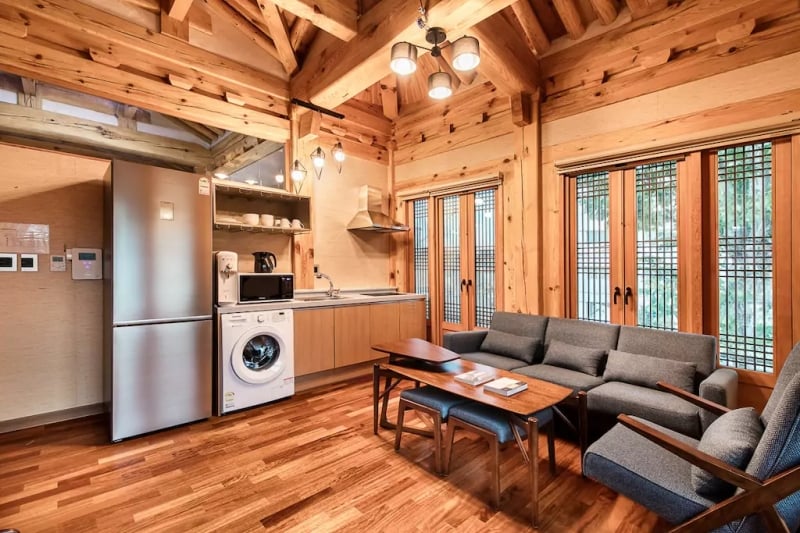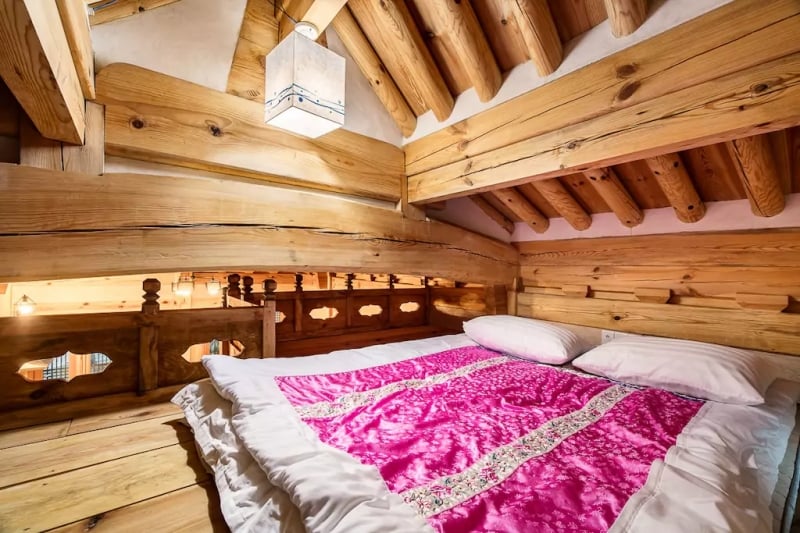 Listing name: Traditional korean house w/modern interior
Max no. of guests: 5
Location: Jongno-gu
This traditional two-storey hanok may have retained its ancient architecture, but its modern and stylish interiors are quite a contrast. Situated about ten minutes away from the grand Gyeongbokgung Palace, this hanok is built with three rooms, including a loft, and a balcony facing the street, park, and library. There are five beds in total, and traditional Korean futons are provided for an authentic touch. This listing may be on the pricier side, but its location and huge space make it value-for-money for those travelling in a group. Learn more about this Airbnb here. 
Also read: 7 Affordable Airbnb Homes in Seoul for Budget Travellers [UPDATED 2020]
Whether you're in the midst of working out your stay or simply gaining some accommodation inspo for your next visit to South Korea's main metropolis, we hope this list has helped you in your trip planning. Happy booking!