An open platform where anyone can rent out their property or spare room to guests, Airbnb is fast-growing in popularity as a hotel alternative. It's no wonder, when such Airbnb accommodations are often affordable and value-for-money, with a touch of homely uniqueness and the chance to connect with locals.
Seoul is one of the cities that has a large selection of Airbnb listings for travellers to choose from. Typically, an arduous search awaits anyone who's looking for the perfect apartment – one that fits their preference relating to budget, location, amenities and so on. But to help you narrow down your choices, we've done our own search for you!
Here are some highly-rated Airbnb apartments in Seoul for budget travellers:
1. The dream room for solo trippers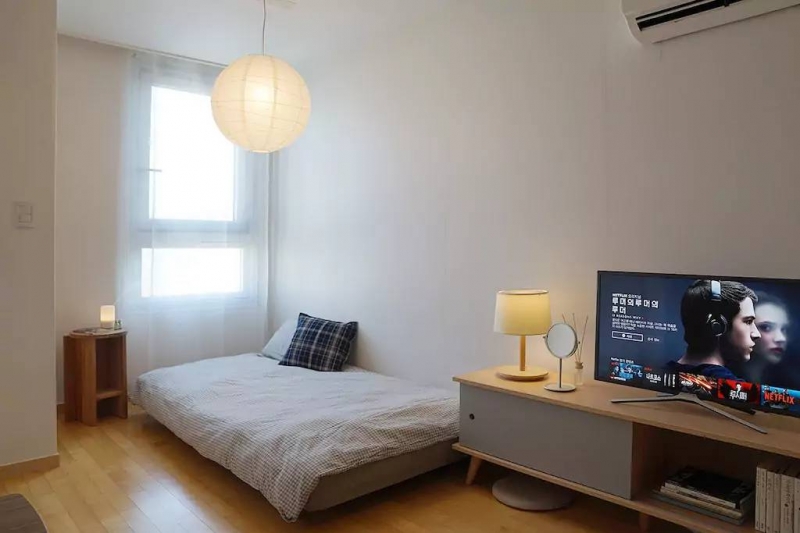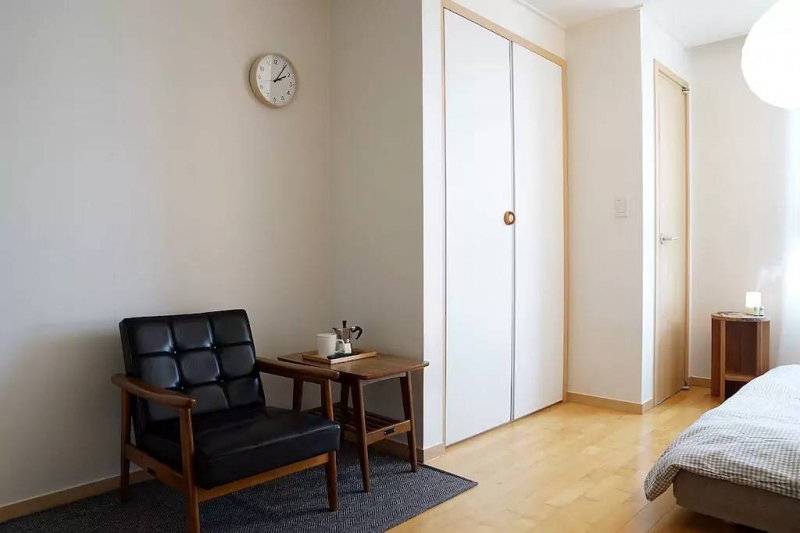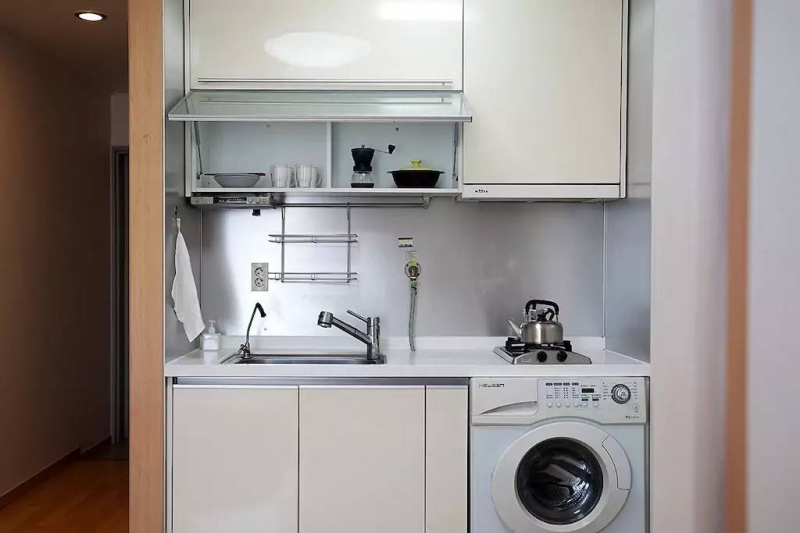 Listing name: Private Room for Solo in Mapo, Central Seoul
Location: Mapo-gu
Max. no. of guests: 2
This immaculate apartment is fantastic for solo travellers, but it can also fit an additional guest at no extra charge. It's right in front of Aeogae station and is easy to find. The apartment is equipped with a kitchen with cookware, fridge, microwave and cutlery, and toiletries are supplied in the bathroom. On rainy days, you can stock up on snacks from the convenience store on the ground floor and catch up on all your favourite Netflix shows.
2. The cosy house for two friends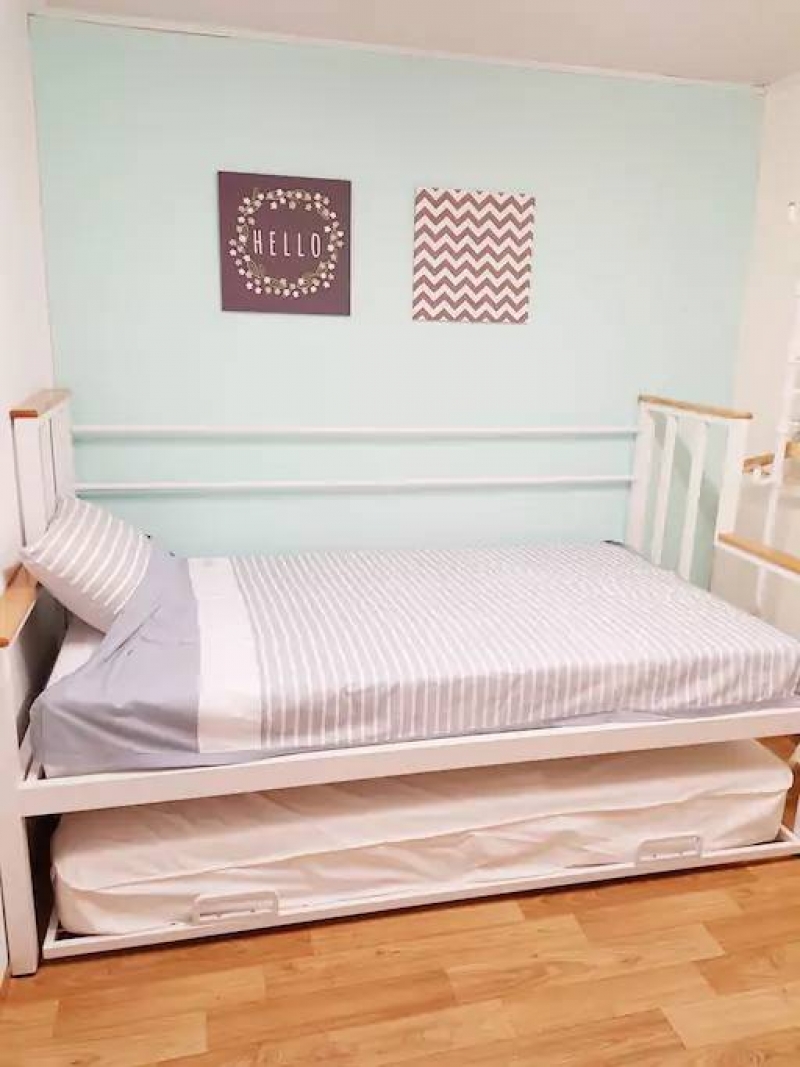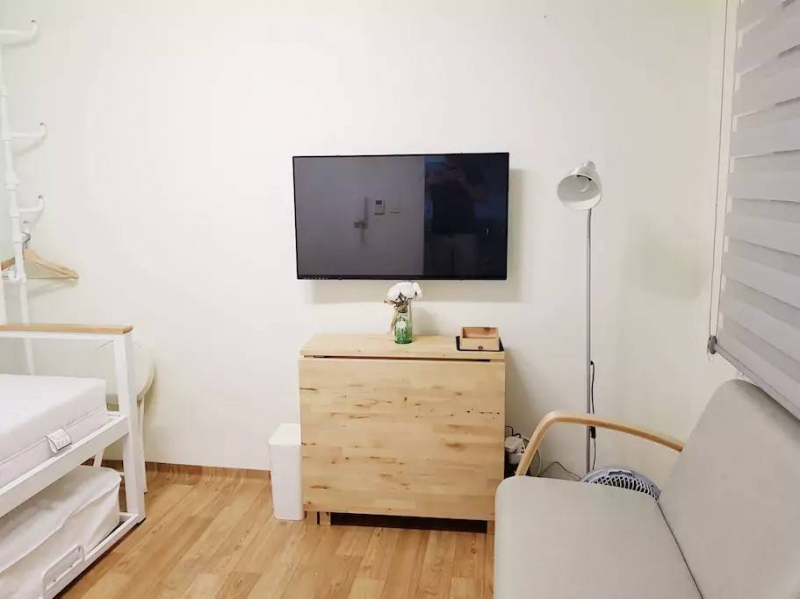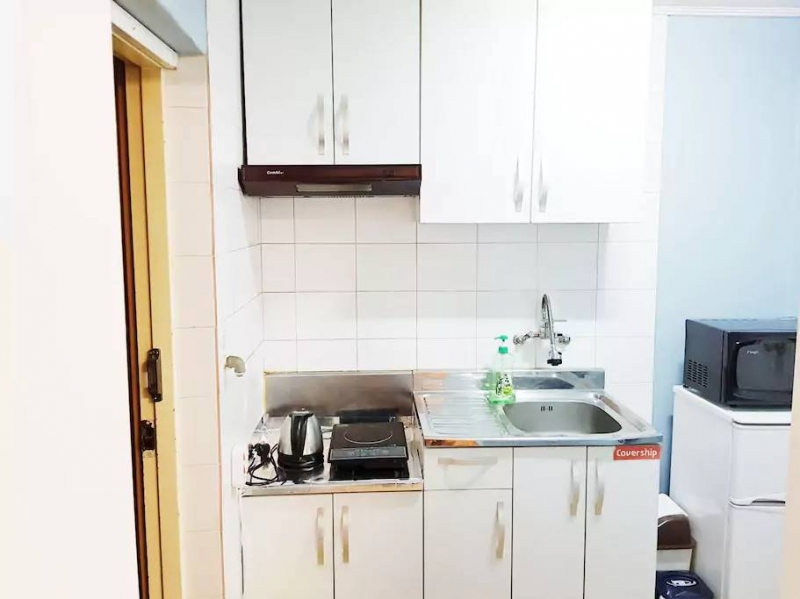 Listing name: And house
Location: Yongsan-gu
Max. no. of guests: 2
This little home near Itaewon Station is sized for two guests at most. It comes with air conditioning, washing machine, hairdryer, fridge, vacuum cleaner – pretty much what you'd need from a home away from home. The host also kindly prepares snacks, drinks and clean towels for guests. As a bonus for Muslim travellers, it's easy to find Halal food in the area. One thing to note is that the apartment is a tiring but manageable uphill walk from the subway station. Once you arrive, you can check-in conveniently since the door is locked with a passcode.
3. The snug apartment in Hongdae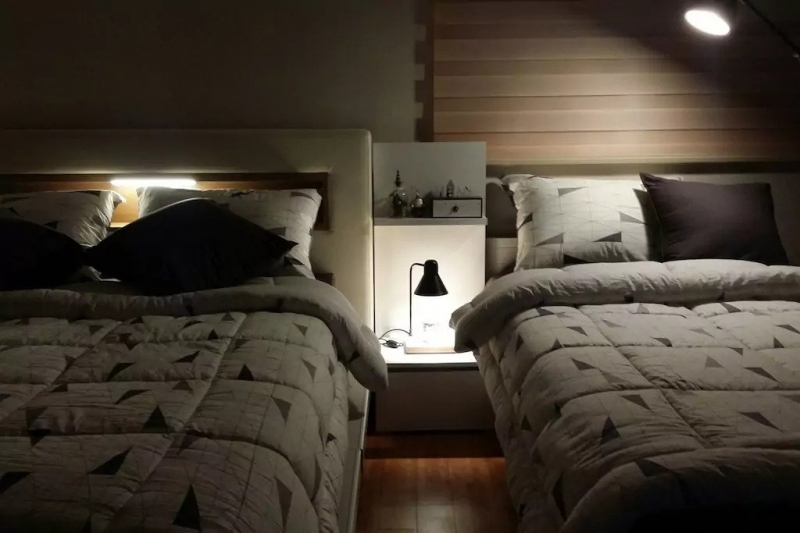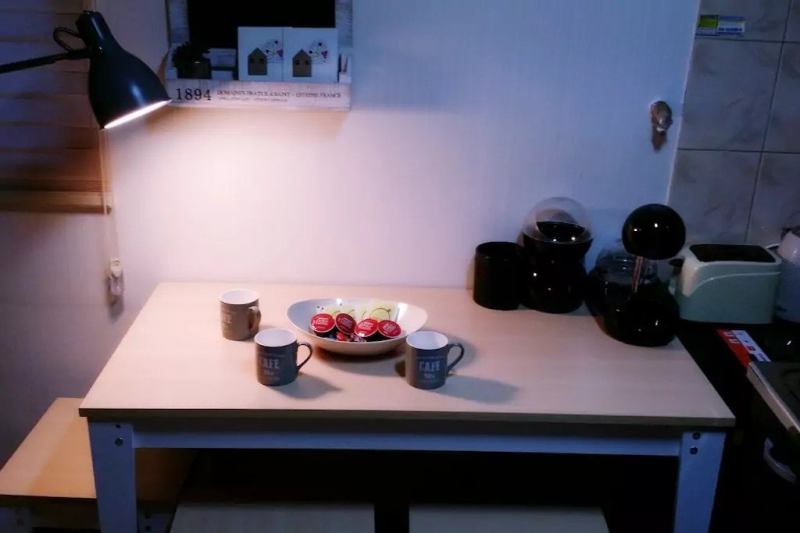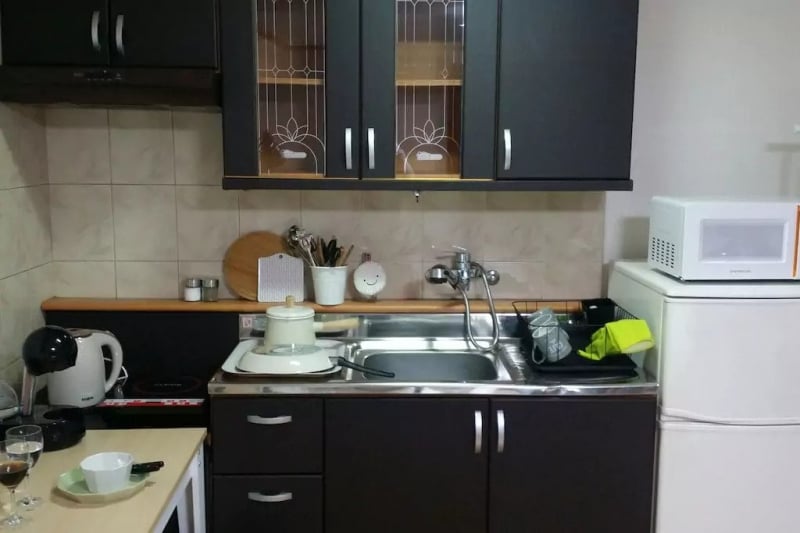 Listing name: Hongdae 5min/ Private room Comfortable snug room
Location: Hongdae
Max no. of guests: 4
No. of bedrooms: 1
If you have plans to experience Hongdae's youth culture, shopping streets or pulsing nightlife scene, why not make the area itself your base? This apartment is just minutes away from the subway and the heart of the Hongdae district. It can fit four guests snugly in the bedroom and is complete with kitchen amenities and a washing machine. Near the apartment block, you'll find a GS25 convenience store, a mini Lotte supermarket, several bakeries, and an Olive Young outlet.
4. The cheery house near Seoul Station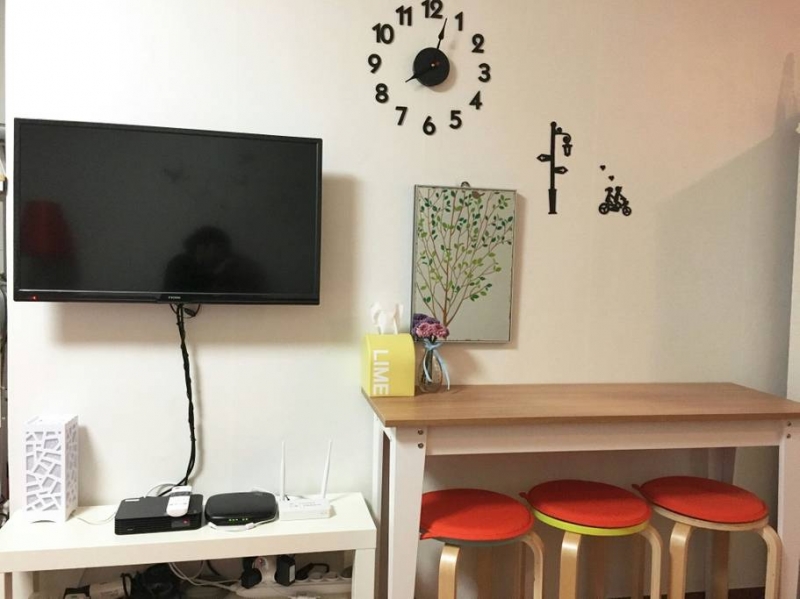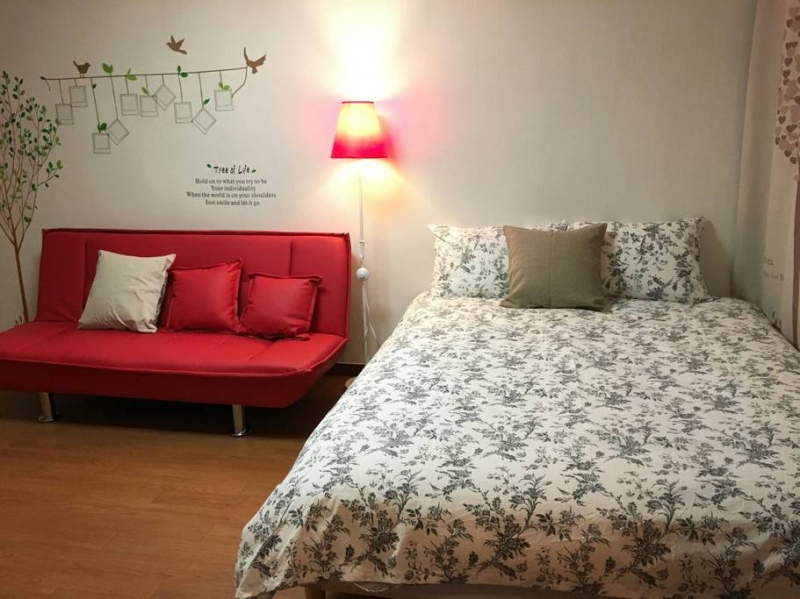 Listing name: Seoul Station (15)Exit 2min Modern House #1
Location: Yongsan-gu
Max. no. of guests: 4
This is an apartment with a location that can't be beat! It's just two minutes from Seoul Station and close to Lotte Mart, the massive hub where you can get clothes, toys, electronics, and also souvenirs, snacks and groceries. The apartment has one queen-sized bed, perfect for a couple, but it can also accommodate two more guests when makeshift beds are set up. It comes with a kitchen, washing machine, detergent, iron, USB charging ports, and many channels (including English ones) on the TV. To top it off, previous guests have vouched for the helpfulness of Yoon, the host of the apartment.
5. The cosy pad for couples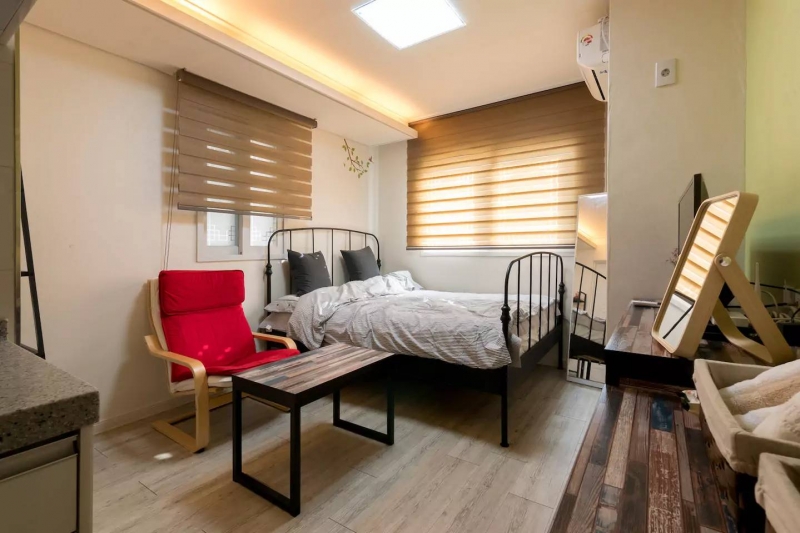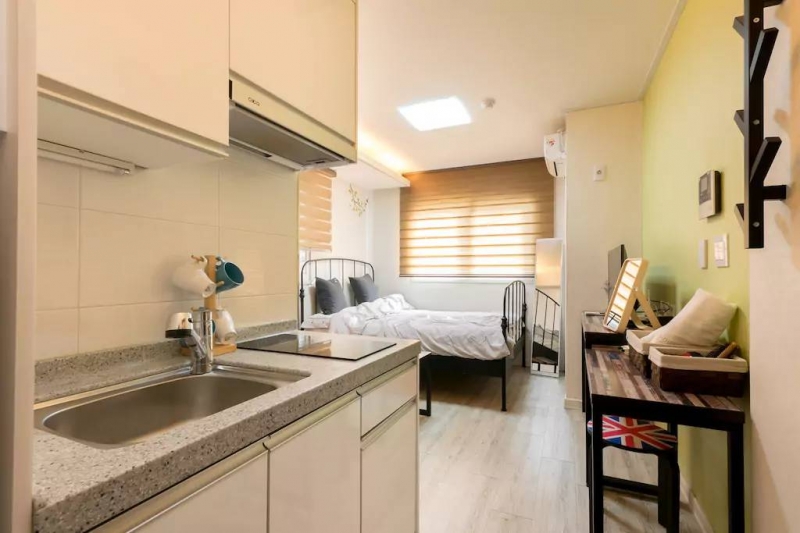 Listing name: [New open] Clean&Nearby attractions
Location: Eunpyeong-gu
Max. no. of guests: 2

Now, if you don't mind not staying right smack in the downtown area, listen up. This sparkling clean apartment is located in front of Bulgwang Station, and from there, it's just an 11-minute ride to Gyeongbokgung Palace and less than half an hour to Hongdae and Myeongdong. There's also a limousine bus service to Incheon Airport right in front of the house. So location wise, it's really not bad! Aside from providing a beautiful home, the host has also been reviewed as responsive and amenable to requests such as early check-in and luggage storage after check-out.
6. The bunker for a squad of four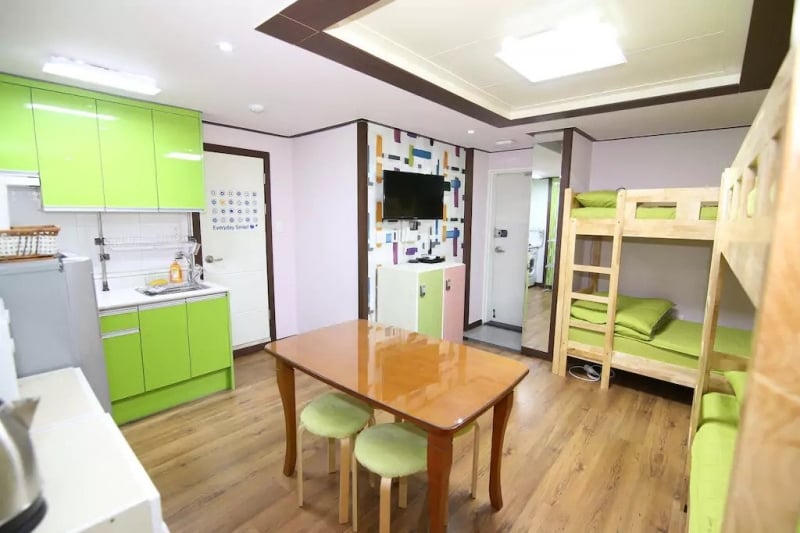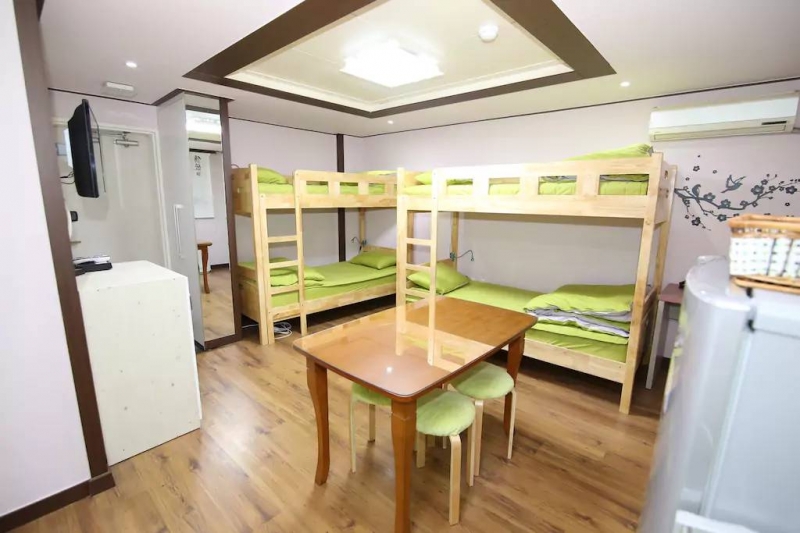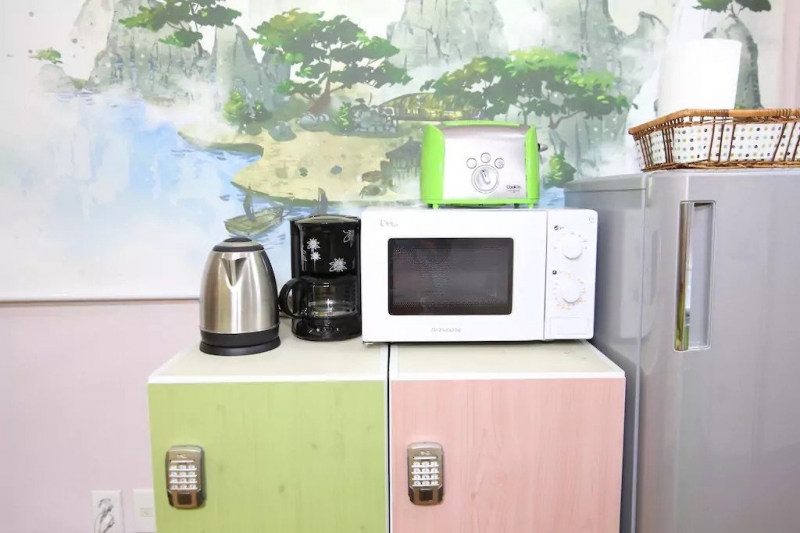 Listing name: Entire room, Private bath, Next to St. Market #201
Location: Gangdong-gu
Max. no. of guests: 1

Similar to the previous listing, this studio apartment is not in the city centre. However, that has not stopped guests from raving about its location. It's tucked in a quiet neighbourhood with markets, stores, cafes and restaurants, and Amsa Station is just around the corner. The apartment comes ready with amenities like kettle, hairdryer, fridge, washing machine and even safe units. The host, Sang, has previously gone out of the way to help guests with their transportation needs, from booking train tickets to purchasing the T-money card.
7. The homely studio apartment in Dongdaemun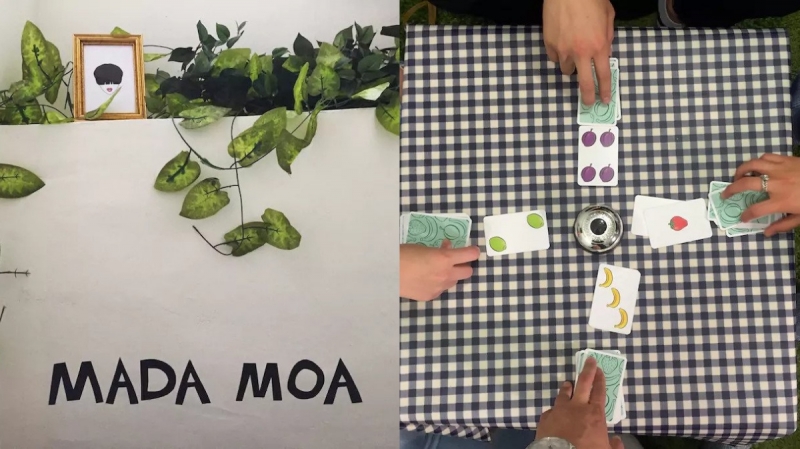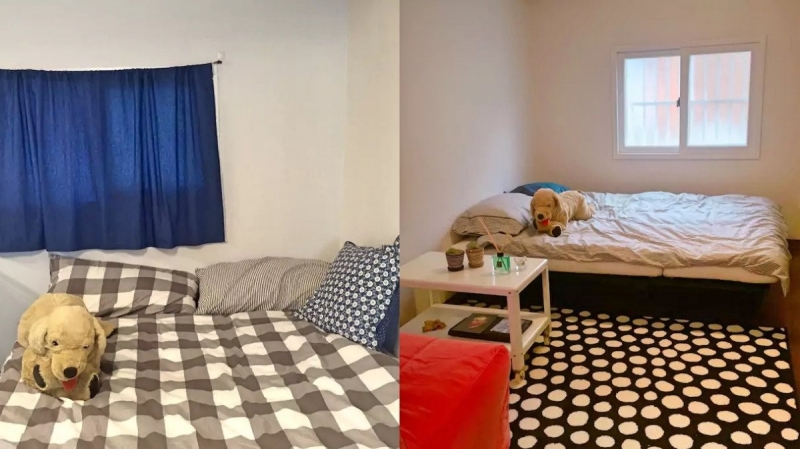 Listing name: Mada_moa at Dongdaemun
Location: Dongdaemun
Max. no. of guests: 3
If you want to experience local life and Korean hospitality at its best, you can't go wrong with this studio apartment in Dongdaemun. The photos above aren't well taken, but previous guests have described Mada Moa as big, spacious and clean. It comes with a sofa, a kitchen with fridge, a dining table, and a washing machine. The host lives at the bottom floor (with a separate entrance, so you get a private apartment) and she's not only responsive but she'd occasionally take the time to hang out with her guests as well. This centrally-located apartment is a short walk to Dongdaemun Market and the subway station.
With that, we hope that you're one step closer to finding your ideal Airbnb apartment in Seoul without crying about sky-high prices! We know that all the money you saved is better spent on Korean snacks or a shopping spree.