Let's be honest — I'm sure most of us have dreamed of uprooting and starting a new life in Sydney at least once. It's been named one of the world's most liveable cities several times, after all! Plus, to live just steps from the beach and close to trendy coffee shops sounds like a dream come true to me. Are you an aspiring Sydneysider, too? Well, I recommend testing the waters by planning a visit and booking a stay at one of these Airbnbs in Sydney!
Also read: 17 Exciting Things to Do in Sydney for First-Timers
CHECK BOOKING OPTIONS IN SYDNEY
1. This vibrant home overlooking Bondi Beach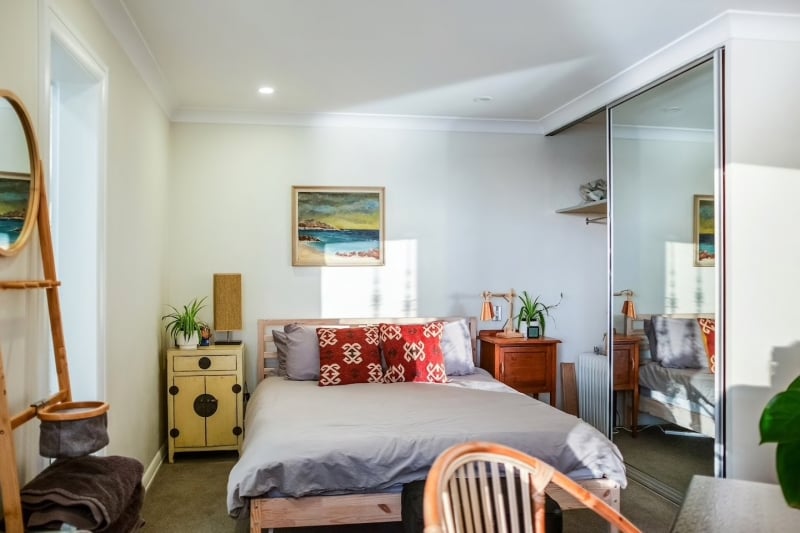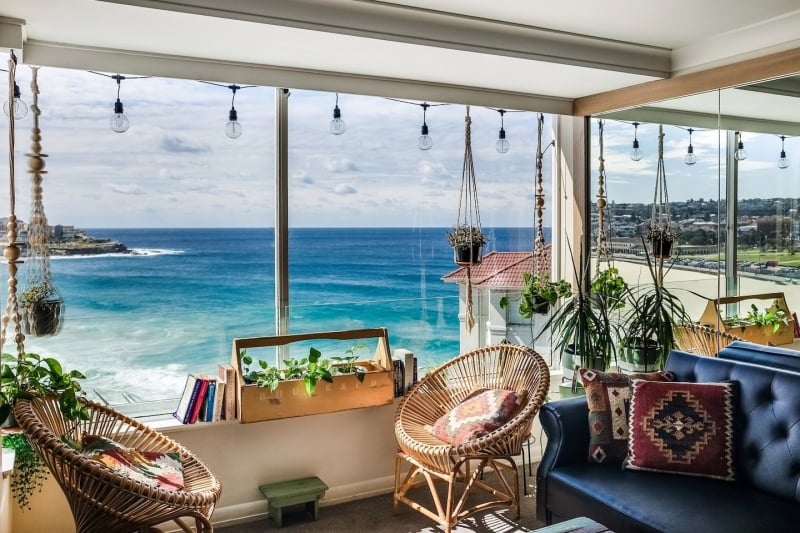 Listing type: Entire home
Max. no. of guests: 3
No. of bedrooms: 1
Oh, what I wouldn't give to live right by Bondi Beach! This Bohemian-themed home is located in what's quite possibly one of the most coveted areas to live around Sydney. Not only is it by the beach, it's also located near the famous Bondi Icebergs Pool and the entrance to the Bondi to Coogee Coastal Walk. In addition, you'll enjoy stunning beach views from the comforts of this Airbnb — even from the bathroom!
Trendy cafés, restaurants, and bars are also just within walking distance of this apartment. But if you do happen to be renting a car for the duration of your stay, you'll be glad to know that your stay also comes with a free parking spot!
2. This artsy apartment in Coogee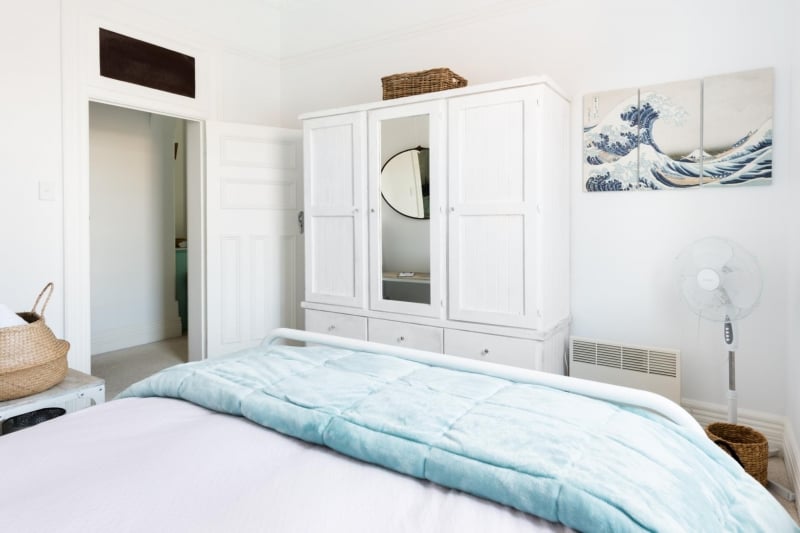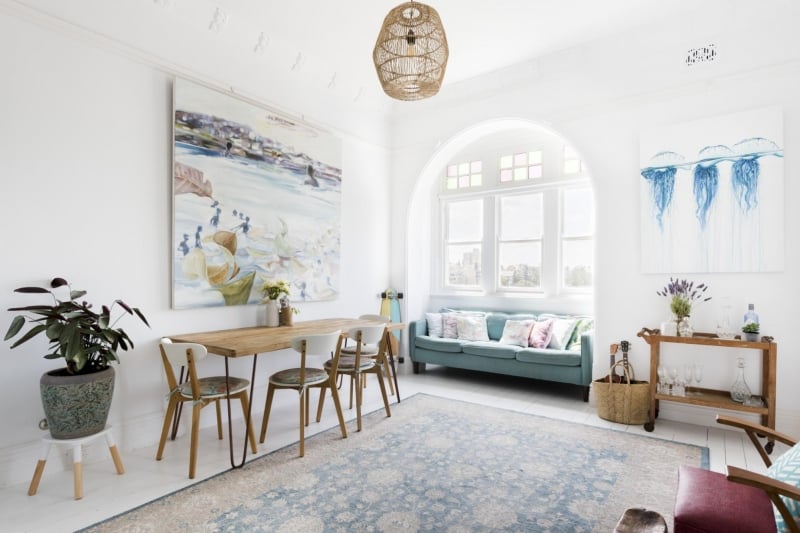 Listing type: Private room in apartment
Max. no. of guests: 6
No. of bedrooms: 3
Walking into this apartment will surely feel like stepping into a photoshoot for a magazine. Just look at how immaculate it is! Don't you love its mix of crisp white interiors and nature-inspired paintings? To add to this, Airbnb superhost Lucy also has a generous selection of books for guests to choose from. Art fans and bibliophiles will certainly enjoy staying at this home!
This charming Airbnb in Sydney gets points for its location, too. Located in the coastal town of Coogee, it's situated close to the sea. You can easily head to the Coastal Walk to Bondi, and the central business district is just a short bus ride away!
3. This secluded home near Whale Beach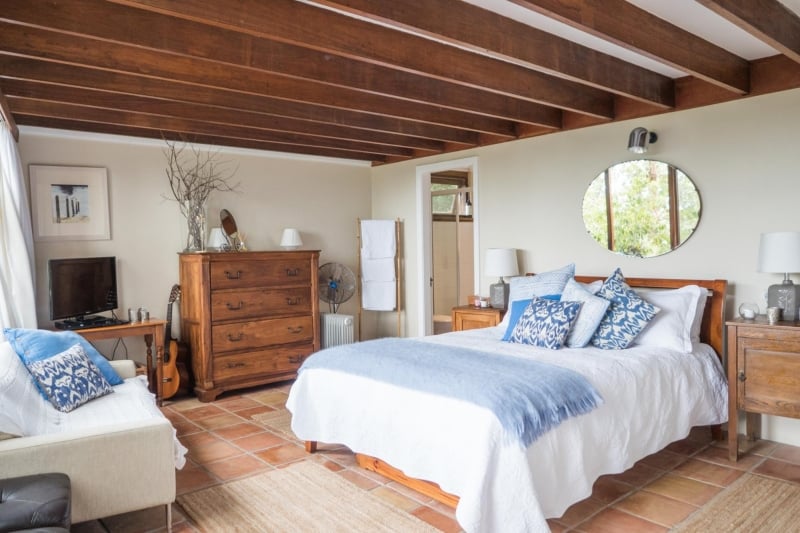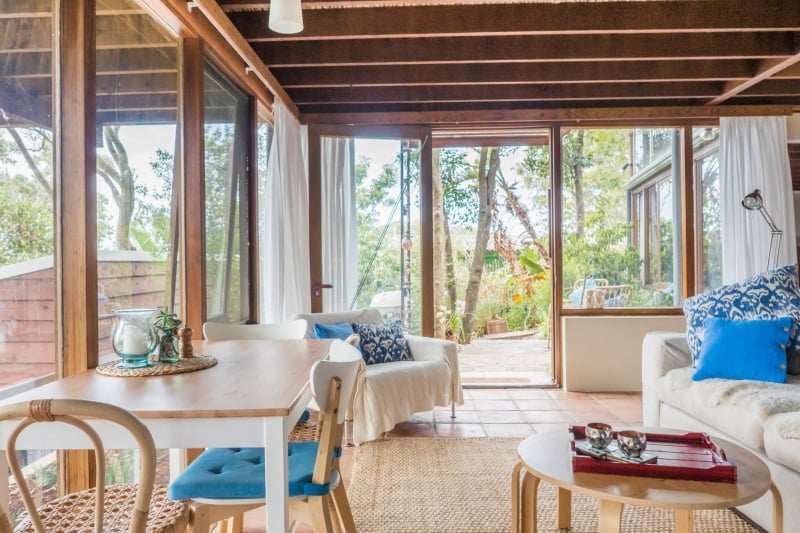 Listing type: Entire apartment
Max. no. of guests: 5
No. of bedrooms: 1
Are you one to opt for somewhere off the beaten path? The trendy, underrated beachside neighbourhood of Avalon just might interest you! This home, a beautiful hideaway surrounded by trees, is just a short walk from Whale Beach. And as if that weren't enough, the nearby beaches of Pittwater can easily be reached by car, too.
Much like a cabin in the woods, this hidden gem has a rustic vibe that invites guests to kick back, relax, and simply enjoy being around nature. With such a cosy atmosphere, it's the perfect place to spend quality time with loved ones!
4. This heritage-listed home with a rooftop terrace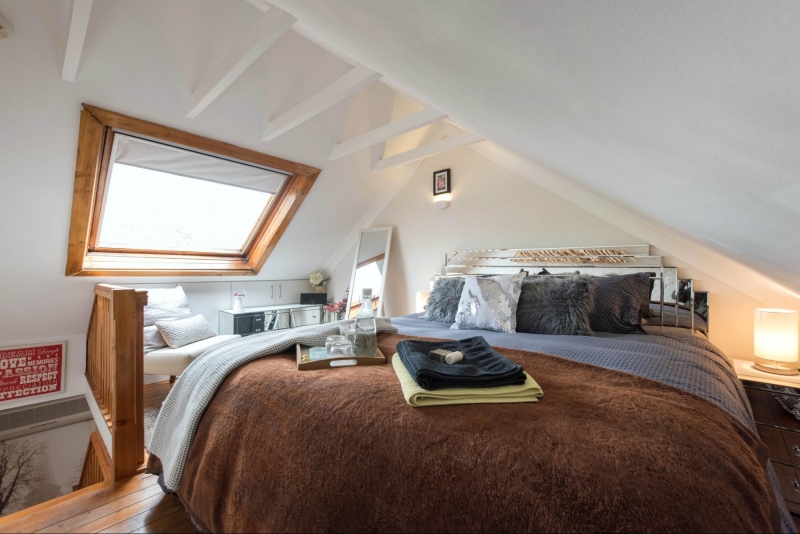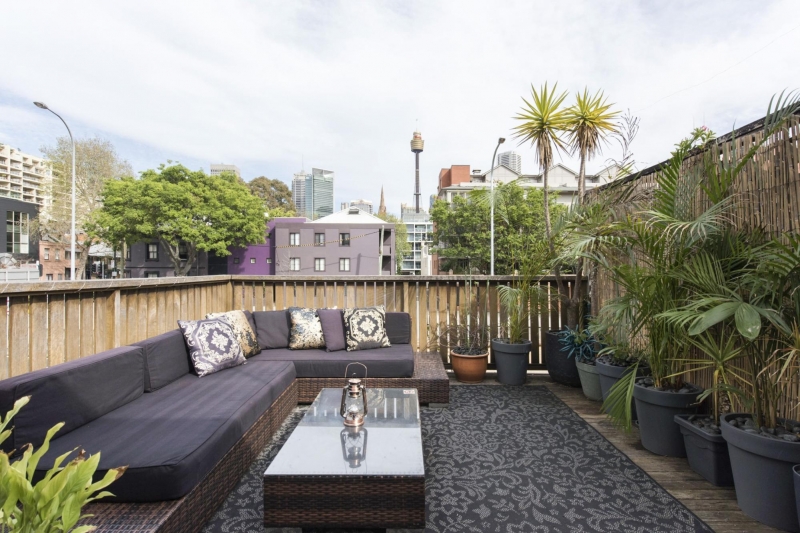 Listing type: Entire house
Max. no. of guests: 6
No. of bedrooms: 2
If easy access to the CBD is your top priority, then this stylish home is an ideal choice. Whether you're travelling with family or friends, your group will certainly enjoy the amenities and conveniences of this well-appointed Sydney Airbnb! From here, you can easily explore the city's popular attractions on foot, as well as the local restaurant and club scene.
A heritage-listed home that dates back to the late 1800s, its cool vintage charm adds much to its character. But out of all the gorgeous features within this home, we're pretty sure the rooftop terrace will be your favourite!
Also read: 11 Reasons Why Sydney Should Be Your Next Family Holiday Destination
5. This charming home in a central location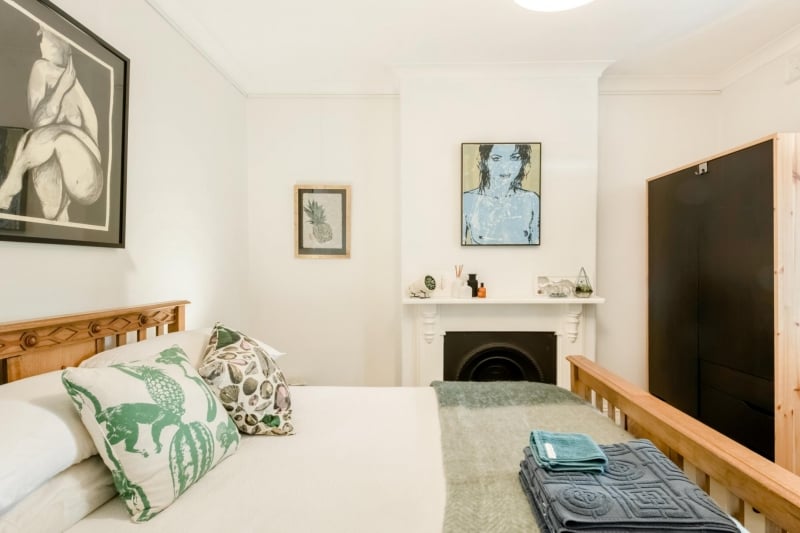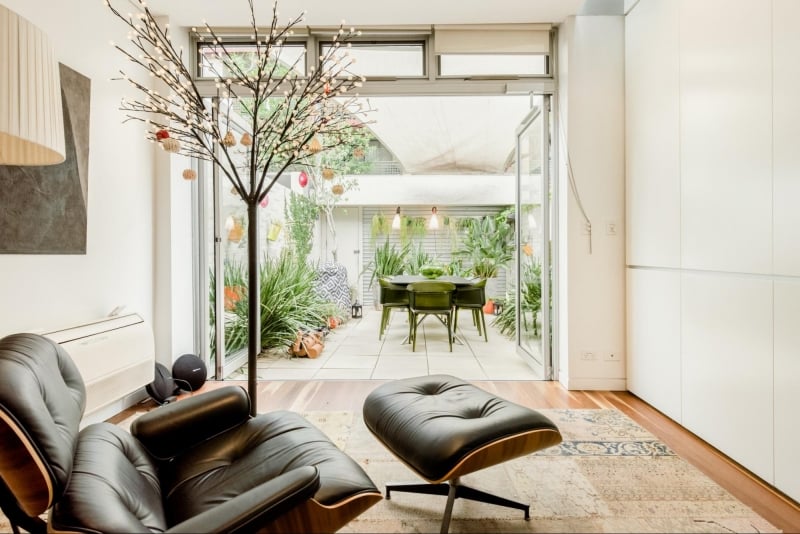 Listing type: Private room in house
Max. no. of guests: 2
No. of bedrooms: 1
Another great base for exploring Sydney's CBD and attractions like Sydney Harbour and the Opera House, this Airbnb is especially recommended for pairs or solo travellers. The gorgeous shores of Bondi and Manly are also within easy reach of this charming home.
As it's a private room inside a home, expect to be greeted by your warm hosts, Bron and Bavin. According to reviews, these two go above and beyond to make their guests feel welcome. They'll instantly feel like old friends or family!
6. This treetop home close Sydney's CBD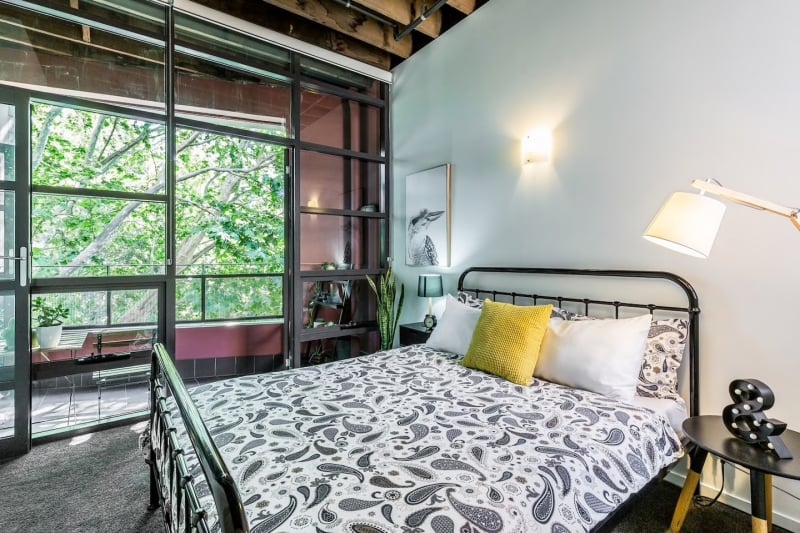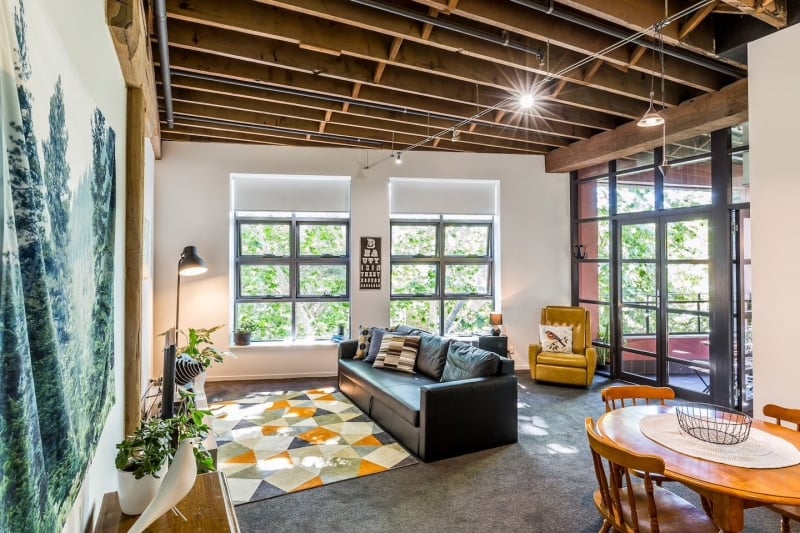 Listing type: Entire home
Max. no. of guests: 4
No. of bedrooms: 1
This Airbnb just outside Sydney's city centre is like a childhood dream come true, but with a twist. A spacious apartment surrounded by trees, its location will have you feeling like you're staying in a modern-day treehouse! Take advantage of the outdoor patio — it's the perfect spot for reading a book or enjoying your morning cuppa!
Despite that it's situated in a quiet downtown neighbourhood, you'll find that everything is either a leisurely 20-minute walk or 15-minute bus ride away. Thankfully, this home provides guests with easy access to public transportation!
7. This loft with incredible views of Bondi Beach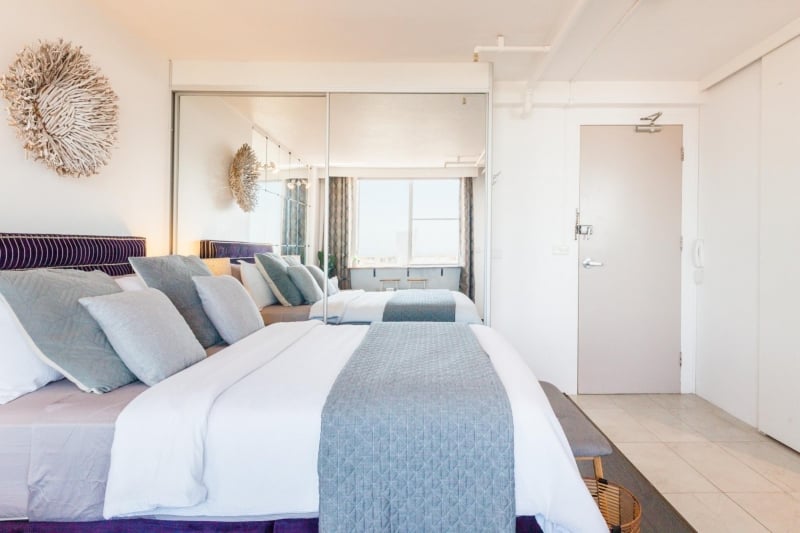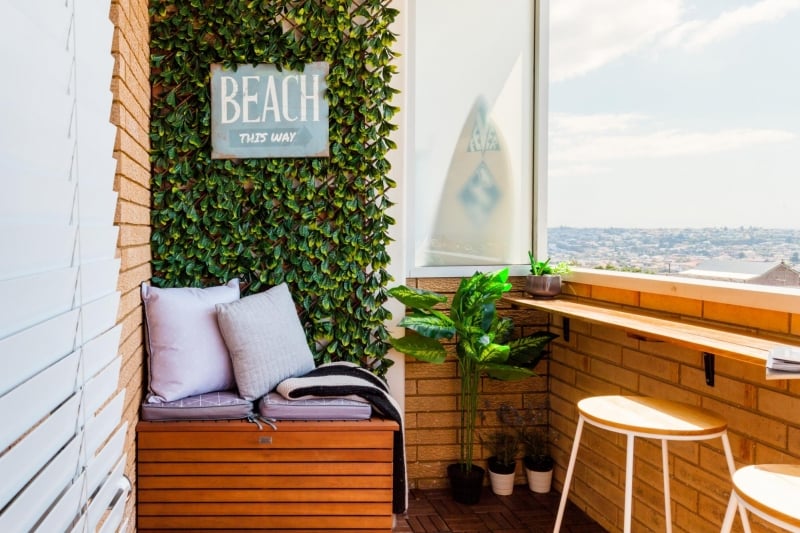 Listing type: Entire loft
Max. no. of guests: 2
No. of bedrooms: 1
Beach babes (and guys) will love the tropical vibes at this tastefully decorated loft. From here, you can take in incredible views of Bondi Beach just while lazing around in bed! Well-equipped with all you'll need for a comfortable stay, it's also ideally located close to everything: the beach, restaurants and cafés, malls, and public transportation.
On top of everything else, we're certain you'll love having your very own balcony overlooking one of Sydney's most popular beaches! Set your alarms and make sure to watch the sunrise — getting up at the crack of dawn will be worth it.
8. This hilltop cottage away from the city centre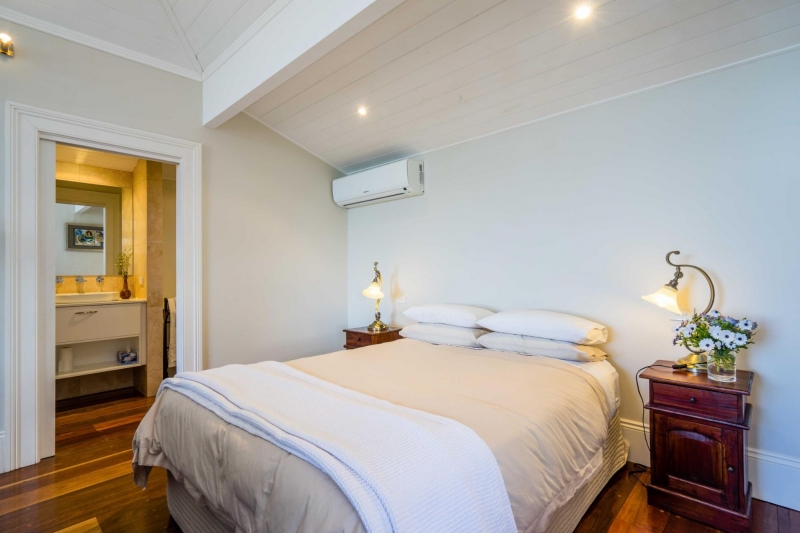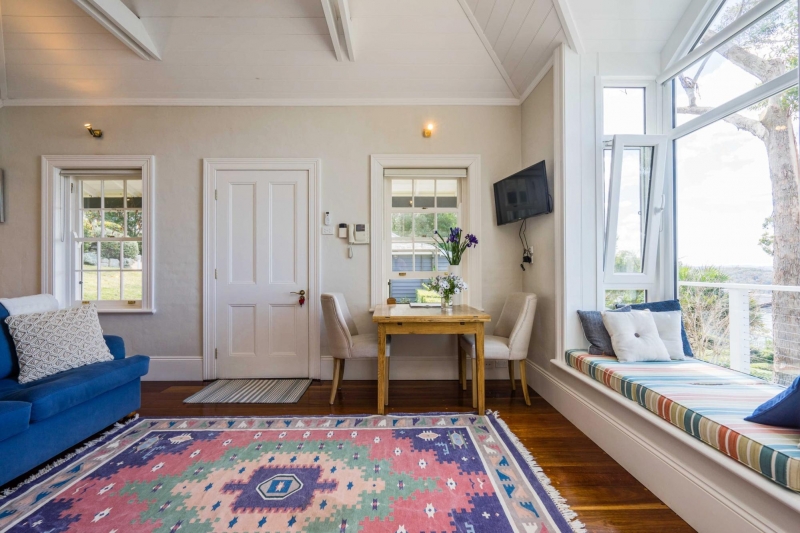 Listing type: Entire cabin
Max. no. of guests: 2
No. of bedrooms: Studio
A serene escape situated 45 minutes outside the main city area, this hilltop cottage offers travellers a not-so-typical Sydney experience. If you're the type of person who dreams of living in a quiet suburban area, then this Airbnb will give you a taste of just that!
A cosy cabin with idyllic views of Pittwater and the Pacific Ocean, this home has all the makings of a romantic stay. With comfy, inviting areas like the window seat and the fireplace, you'll be tempted to simply stay indoors. But make sure to take advantage of this home's location and explore the surrounding parks, bushwalks, and beaches!
CHECK ACCOMODATION OPTIONS IN SYDNEY
Here's a tip for choosing the perfect Sydney Airbnb: find one that feels most like home. Perhaps it'll help you better imagine what it would be like to move there permanently. If you're also considering hopping off to Melbourne you may want to check out our list of Airbnbs here as well. Happy hunting!