Bali, Indonesia is known for its vivid sights and lively, zesty beach vibes buzzing with life but on 17 and 18 March 2018 this year, the island went into a standstill for 24 hours to celebrate the Balinese Day of Silence, Nyepi Day.
While travellers were prohibited to leave the hotel premises, Wyndham Hotel Group provided a host of leisure activities for travellers to unwind and experience the esteemed occasion of peace and tranquillity.
Wyndham Tamansari Jivva Resort Bali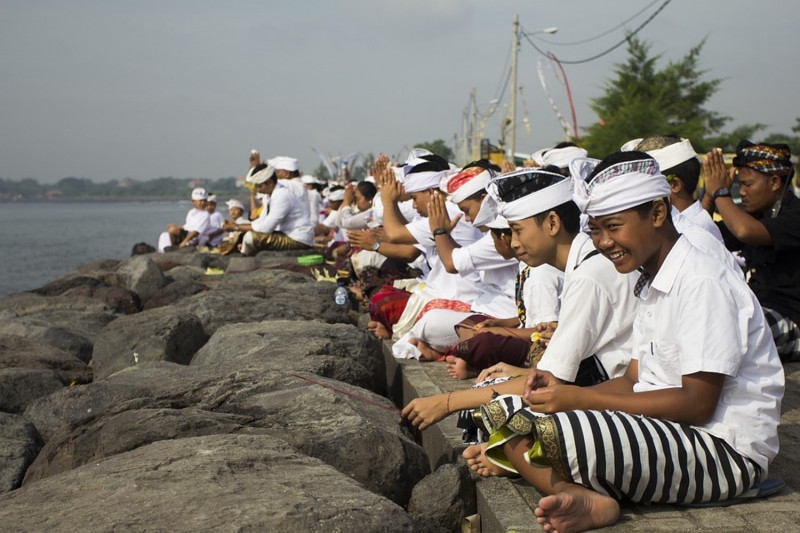 Nestled within terraced rice paddies on the eastern coast of Bali, this tropical beachfront haven boasts of 222 rooms from Resort Rooms to exclusive private pool villas equipped with wide lap pools and adjoining gardens.
This year's Nyepi Day, the resort offered all guests a glimpse into the authentic Indonesian experience with the traditional Melasti Ceremony (also known as purification ceremony) held on the beachfront on 16 March. Extra perks in the resort package include specially-discounted spa treatments, complimentary yoga sessions and even Canang Sari (Balinese floral offerings) making classes that are seldom offered by other Bali resorts.

Wyndham Dreamland Resort Bali

Juxtaposing traditional Balinese design with modernity, the 177-room Wyndham Dreamland Bali encompasses an award-winning golf course, luxury beach clubs and the gorgeous Dreamland Beach that will keep any traveller preoccupied during Nyepi Day.
Whether it is indulging in a sumptuous Nusantara buffet at Rayunan Restaurant, nibbling on light snacks at the alfresco Dreamland Café, or sipping mystical cocktails at the lively Ulu Bar, resort guests could be seen spending the Nyepi Day at these three food and beverage outlets.

Wyndham Garden Kuta Beach Bali

Wyndham Garden Kuta Beach Bali perfectly exemplifies Bali's island charm with its stylish, airy rooms facing a breathtaking ocean view. Included in their special two-night Nyepi Day package priced at IDR2,213,267, were amazing deals such as a buffet lunch and dinner spread. Nyepi Day also provides a reason for guests to unwind all day with a pampering massage at the rooftop spa, soak in the infinity pool, or savour delectable international cuisine at Kube Bene Restaurant.
Ramada Bali Sunset Road Kuta

Have you heard of the Ogoh Ogoh parade, unique to Nyepi Day in Bali? On the eve of Nyepi this year, the Ogoh Ogoh parade made its way through Sunset Road, featuring large papier mache monsters which were burnt on the beach or cemetery. Guests staying in Ramada Bali Sunset Road Kuta, a hidden gem located above the southern tip of Bali within downtown Kuta, were lucky enough to chance upon the religious procession.
From savouring local delicacies at the rooftop Sandekala restaurant to taking a dip at the lagoon-inspired swimming pool, guests who were on the two-night stay Nyepi package priced at IDR 1,883,339, were entertained throughout the day with a wide array of things to do.
Now that you know of the attractive deals and activities, plan ahead for a Nyepi adventure next year in one of these Wyndham Hotel Group's resorts in Bali!
---
Information extracted from press release issued by Wyndham Hotel Group South East Asia and Pacific Rim