The Thai capital isn't short on unusual sights and attractions. Take, for example, Wat Pariwat where a football-loving monk decided to replace one of the golden-coloured garuda images with a grinning likeness of David Beckham! There are quirky amulet markets, a giant swing that was used in sacred Brahmin ceremonies in times gone by, floating markets, and even a museum that contains real dead bodies!
Bangkok certainly isn't just about the Royal Palace, big-name temples like Wat Po and Wat Arun, canals, shopping malls, and street food.
If you enjoy spending time at places that are a bit different to the norm, we're sure that you'll absolutely love spending a night, or more, at these unusual hotels:
1. Bangkok Tree House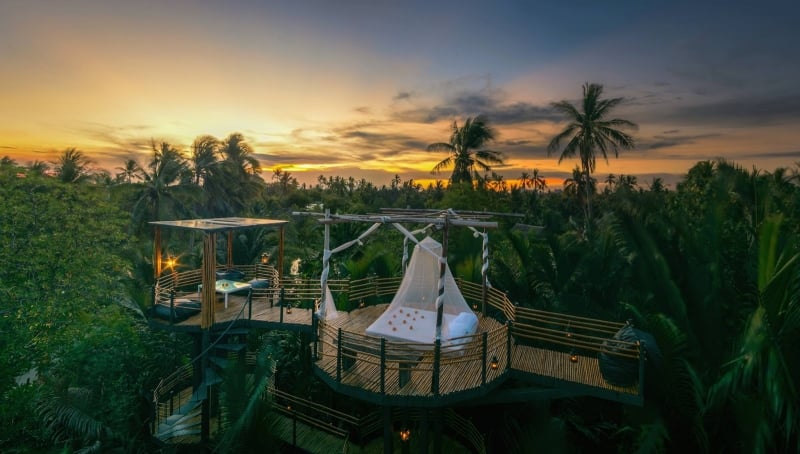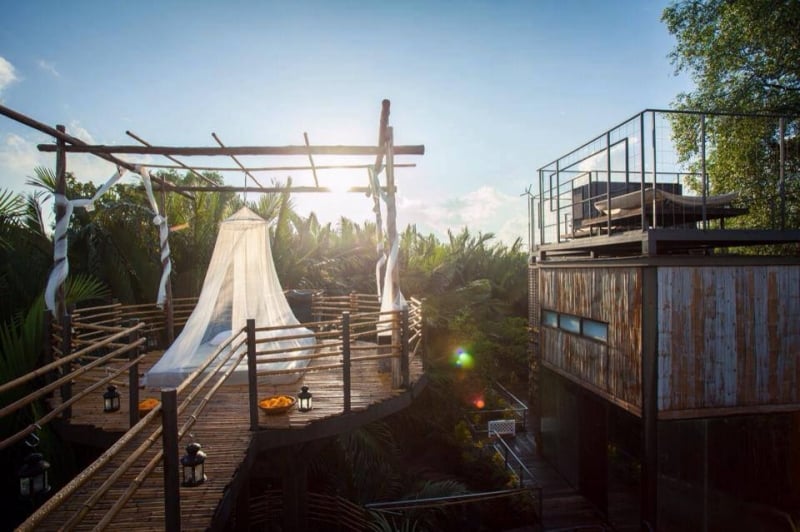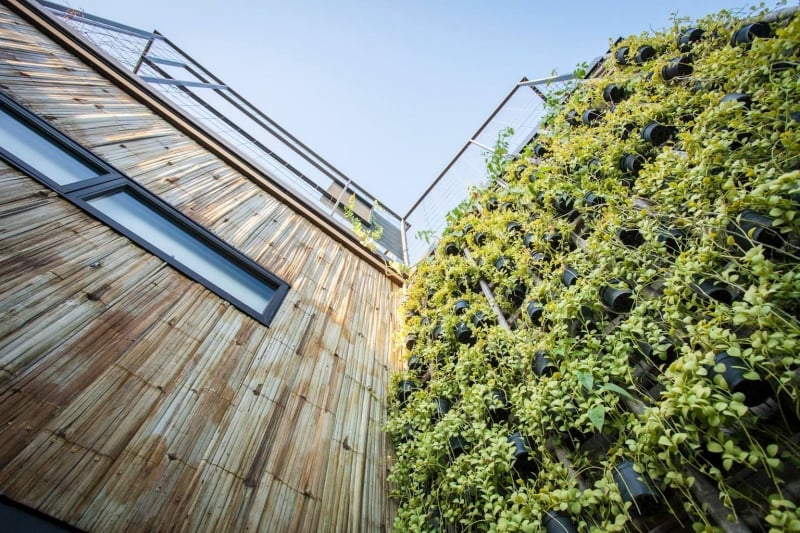 Located on an artificial river island, the eco-friendly Bangkok Tree House is a great way to experience nature and step into the (small and artificial) jungle without venturing too far away from the Thai capital. Plants grow in almost every available space, including in vertical gardens up the walls.
The regular rooms have large windows and plenty of light. Modern and comfortable, their lofty position among the trees offers great views of the river.
For a unique stay, however, try the open-air pavilion. The round wooden platform is open to the elements, with a double sleeping area under a mosquito net to keep creepy crawlies at bay. Opaque curtains are available too, though, if you require more privacy. On top of that, provisions are in place in case of rain – don't worry, you're not going to end up soaked!
The open-air restaurant, gardens, and sense of peace and tranquillity are even more reasons to add this charming accommodation to your bucket list.
2. Playhaus Thonglor Hotel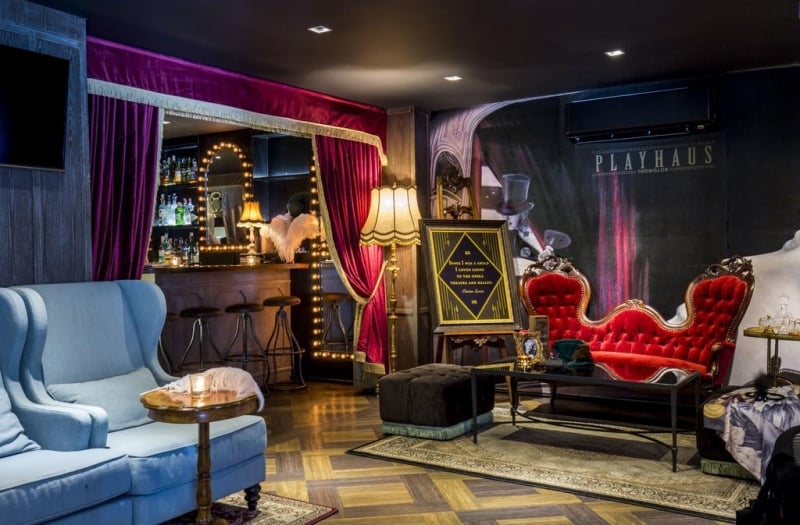 Situated in one of Bangkok's most stylish areas, Playhaus Thonglor Hotel is a stunning hotel with theatrical imagery. Thespians and creatives will surely love staying here. Each level takes its theme from a different famous play.
Enter the ill-fated world of Romeo and Juliet, feel supercalifragilisticexpialidocious on the Mary Poppins-themed floor, soak up the traditional vibe on the level dedicated to Thai Four Reigns, and feel as though you could soar through the skies on a magic carpet when you're on Aladdin's floor.
Rooms feature bold colours, rich textiles, lovely furnishings, and striking designs. Each room has a private bathroom and a TV.
There is a fabulous onsite bar appropriately called BackStage. Enjoy an expertly mixed cocktail while being dazzled by the brilliant décor and furnishings.   
3. My Sleep Box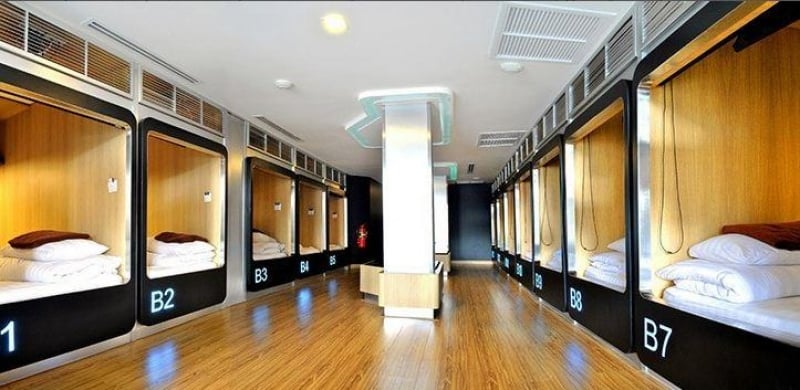 While capsule hotels aren't a new idea, My Sleep Box was the first accommodation to offer the capsule concept in Bangkok. It's a great place for solo travellers who want to stay somewhere with a twist, value their privacy, and want the sociable aspect of staying in a hostel.
The clean and modern hostel is divided into separate areas for males and females, with each guest having their own private pod to clamber into at the end of each fun-filled day. Each capsule has a reading light, a TV, and storage facilities. Bathrooms are shared with other guests.
Also read: 7 Coolest Capsule Hotels for Your Next Stay in Japan
4. Eugenia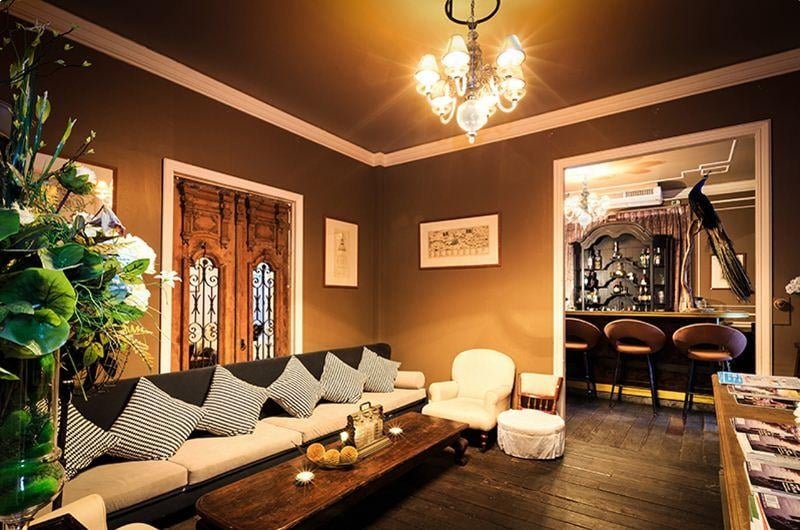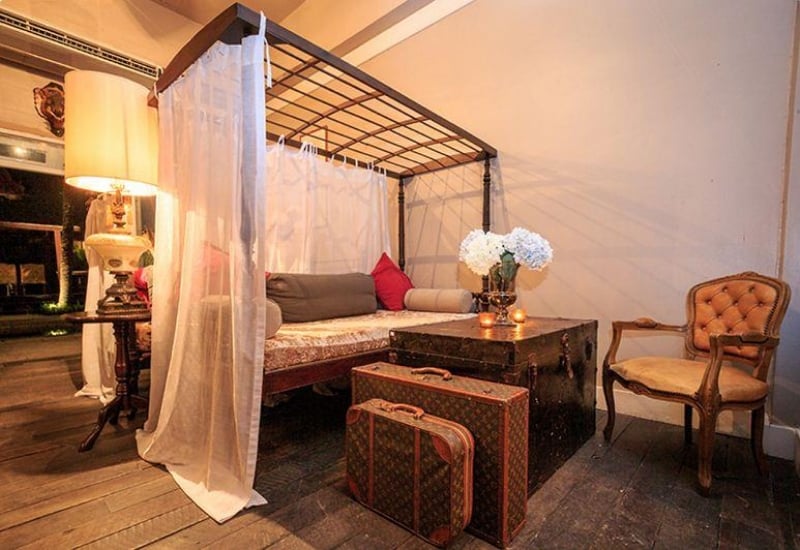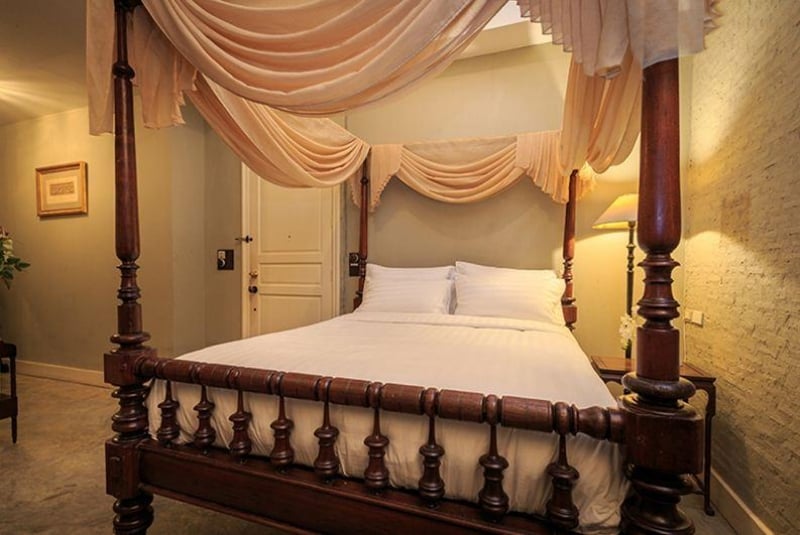 Take a step back in time with a stay at Eugenia. A 19th-century manor house, the hotel models itself after the elegance and opulence of the Victorian era, a time when travel was a luxury that only the aristocratic could enjoy. Of course, such members of high society wanted only the finest trappings when away from home!
Each room is, naturally, en-suite. Bathrooms have exquisite bathtubs. Four-poster beds, luxury drapes and linen, fresh flowers, vintage furnishings, and antiques add to the air of refinement. It might not be luxury as the world knows it today, but that's the whole charm of this place. You can sleep in the luxury of the past.
The hotel also has a swimming pool and an onsite restaurant that serves delicious international cuisine. Relax in the Thai-style pavilion in the grounds. Trophy deer heads survey the hunting lodge library. You can even rent a ride in a chauffeur-driven Jaguar! Indulgence comes naturally here!
5. Luxor Hotel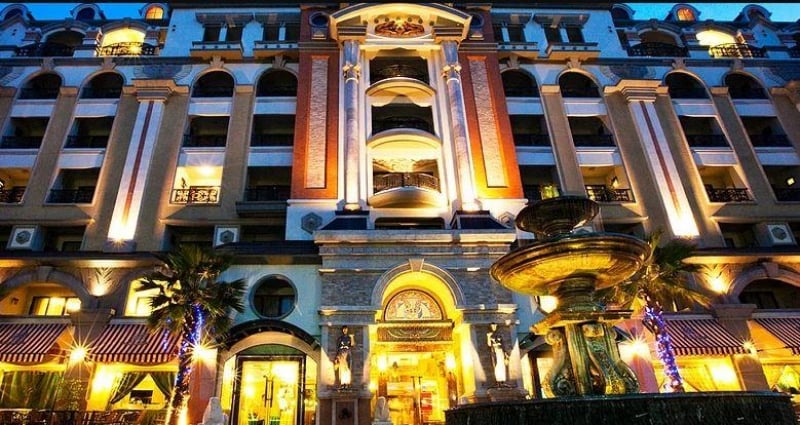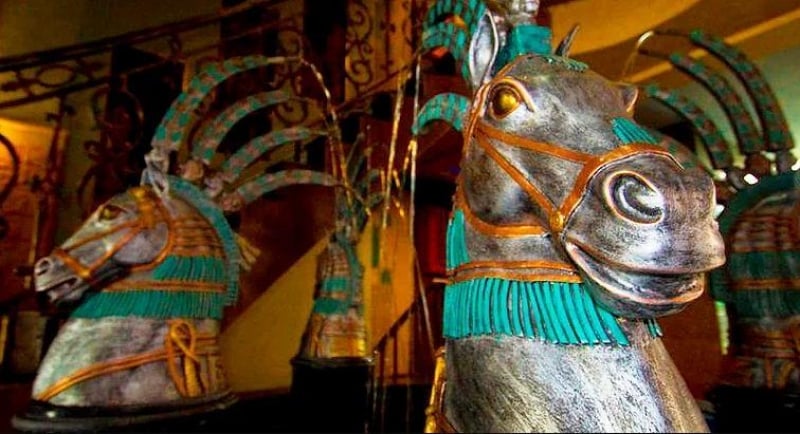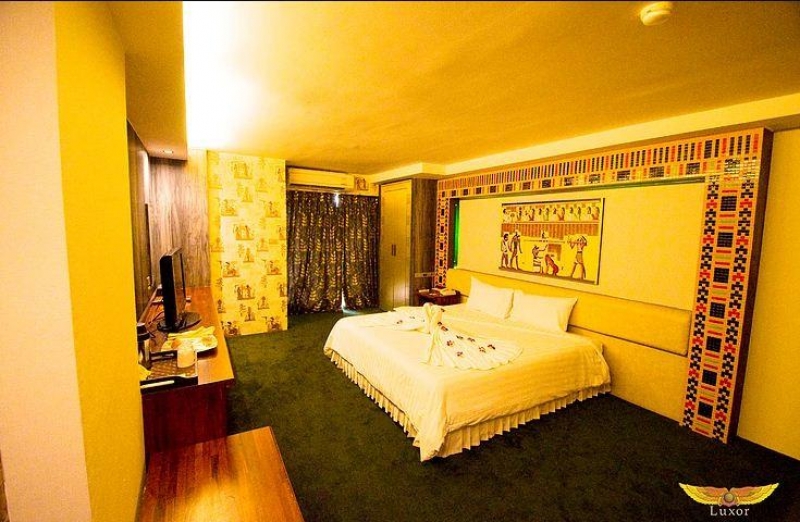 Travel across time and oceans for a stay at Luxur, a hotel themed around ancient Egypt. Visitors can expect plenty of hieroglyphics, sphinxes, statues, carvings, and more. It's easy to forget that you're still in tropical Bangkok when your head is presented with scenes from the arid deserts of North Africa and an ancient civilisation from way back in time. Members of staff dressed as mighty pharaohs and queens from times gone by help to add to the ambience.
All rooms have a private bathroom, a private balcony, a TV, and a minibar. Hotel facilities include a themed restaurant that serves Thai and international fare, pool tables, karaoke, a modern fitness centre, and free parking.
6. Shanghai Mansion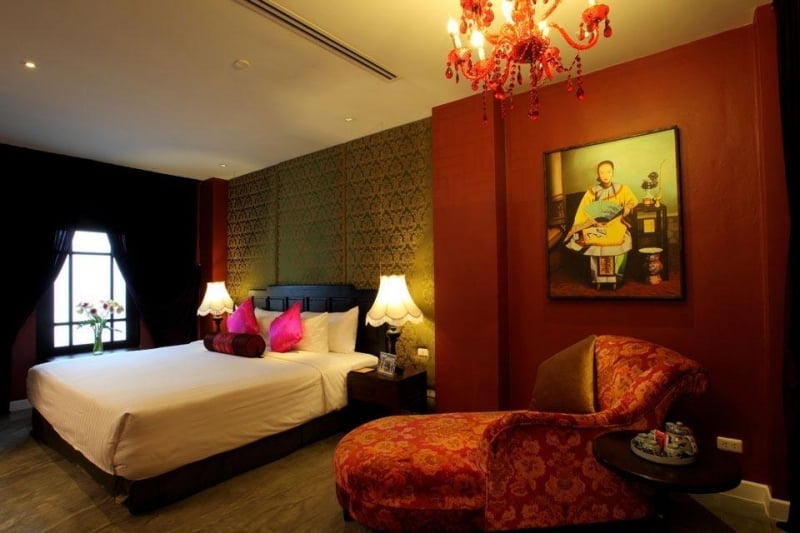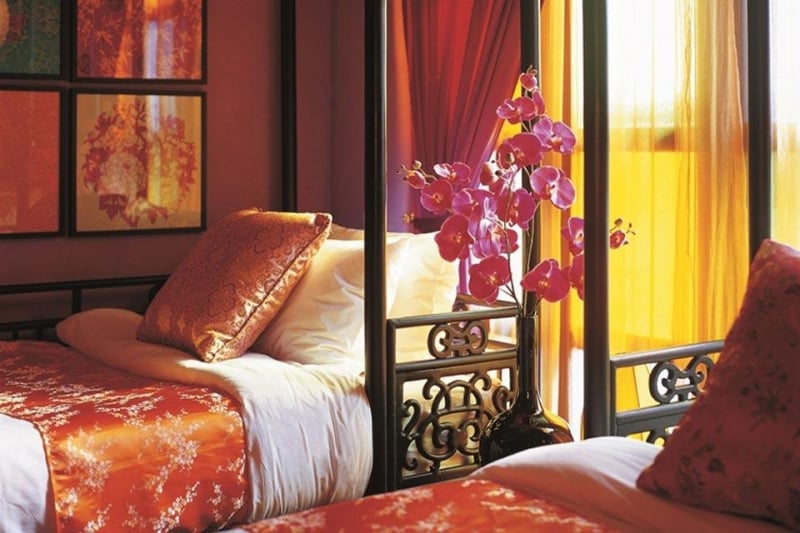 The award-winning Shanghai Mansion takes you back to the splendour and opulence of sultry Shanghai in the 1930s. Located in the bustling heart of Bangkok's Chinatown, it couldn't be in a better location – unless it was, of course, in Shanghai!
A place full of romance and whispers of seduction, Shanghai Mansion features striking red tones against contrasting black, dark wood, and lots of creams, yellows, and golds. Plush carpets and futons, plump pillows and soft beds, ornate lamps and chandeliers, lanterns, mirrors, fans, long, luxury curtains, dim lighting, calligraphy, and artwork all enhance the hotel's appeal.
Rooms are en suite with glorious bathrooms that will tempt you to linger when getting ready in the mornings. The hotel boasts a luxury spa, an elegant ballroom, and a beautiful restaurant, The Shanghai Terrace is the perfect place to unwind over a drink. An interior fish pond helps to create a calm and soothing ambience.
7. Old Bangkok Inn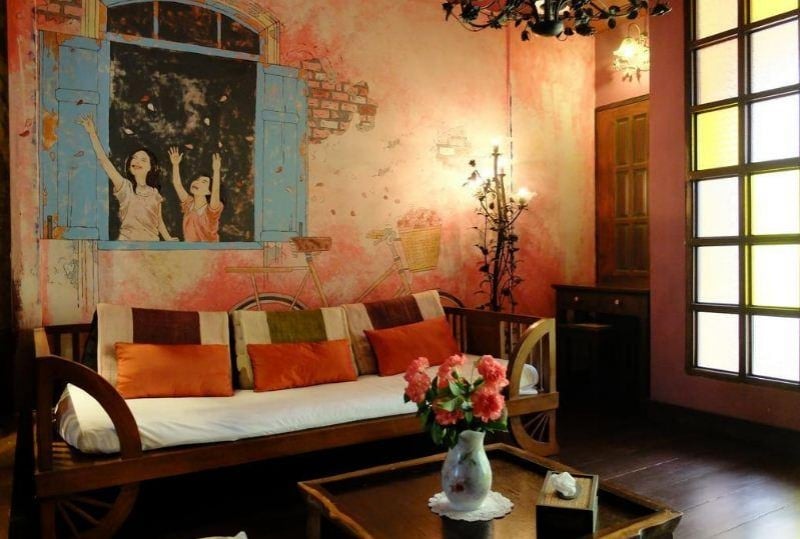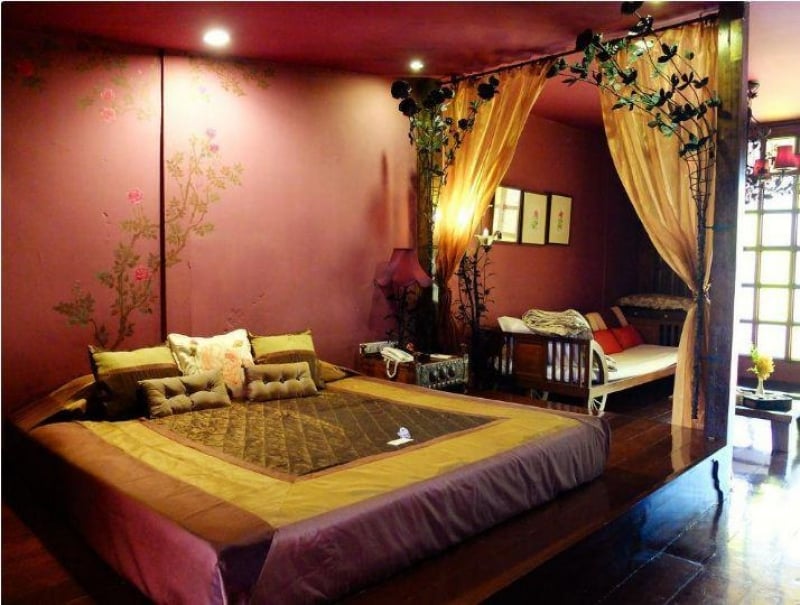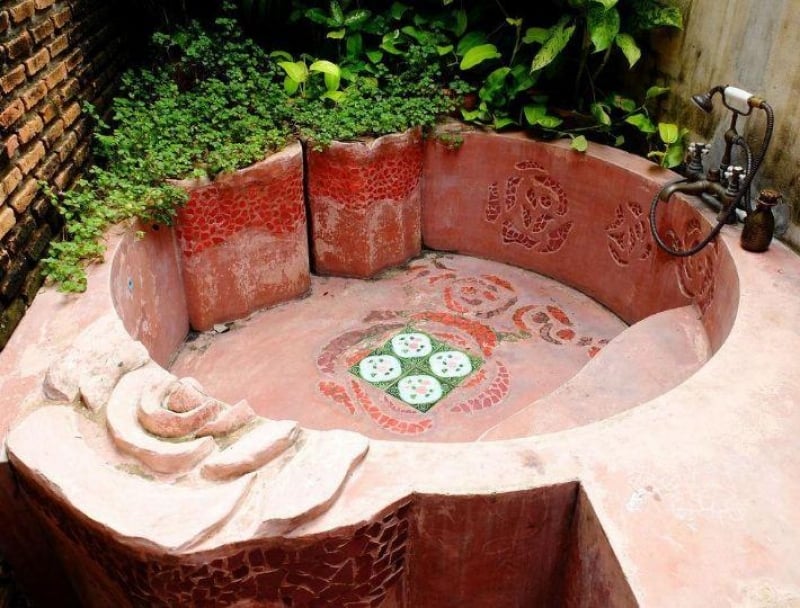 Old Bangkok Inn is another charming Bangkok accommodation that takes people back to a different period in time. Experience the Thailand of old in a revival hotel that's located in a part of the city that was once occupied by the lower echelons of royalty. It was also one of the city's first boutique hotels. With just ten rooms, an air of intimacy is assured.
All rooms have unique designs, with floral patterns, wooden furnishings, beautiful painted scenes on the walls, and stylish traditional ornaments. Rooms have a private bathroom, a mini bar, a fridge, a TV, air-conditioning, and a safe.
The hotel's restaurant serves traditional Thai cuisine. There's an outdoor tub that guests can fill up with water for a refreshing dip. The hotel also ranks highly for its eco-friendly attempts, with solar powered heating for water and appliances that are energy efficient.
8. Atlanta Hotel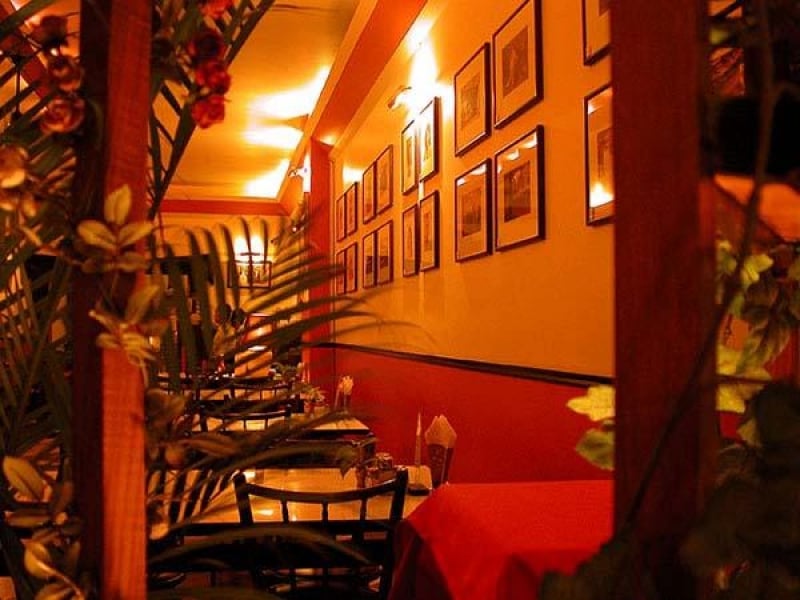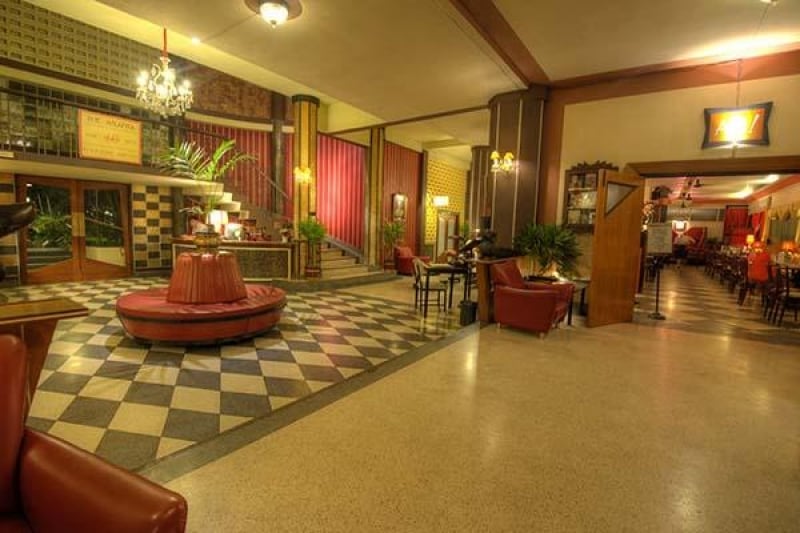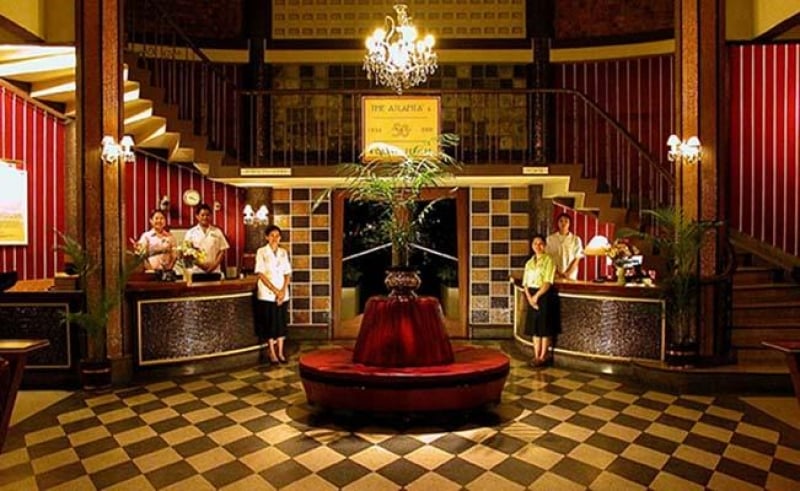 Atlanta Hotel is a budget accommodation that looks almost exactly as it did in the past. Step back in time as soon as you enter the grand lobby, complete with its chessboard-style floor, striped wallpaper, leather furnishings, and staircase. The old-fashioned vibe comes through loud and clear. The lobby is one of the oldest, unchanged hotel lobbies in all of Asia.
Rooms are basic, bordering on the point of being sparse, but they are comfortable enough for a few nights. Each room is en suite, and the bathrooms are as they were in the 1950s.
The hotel does not condone drugs, sex tourism, or other immoral or annoying activities. The hotel says itself that "The Atlanta's brazen dauntlessness in the midst of the Sodom-and-Gomorrah of the 21st century has turned it into a respected Bangkok institution in the eyes of the more decent portion of humanity, and an object of ridicule and attack in the eyes of the degenerates".
Gentle music, including classical and jazz, lilts through the air, and the Atlanta's genteel charms and unique style take people back to a time that was more refined and cultured than the present day.
There's an onsite animal sanctuary, with former road cats, tortoises, and more. There's a fitness centre and a huge library, as well as an onsite restaurant. The swimming pool can boast of having been the first such hotel pool in Thailand. It was also once used as a snake pit! The Atlanta may be aged but it is growing old gracefully.
9. The Yard Hostel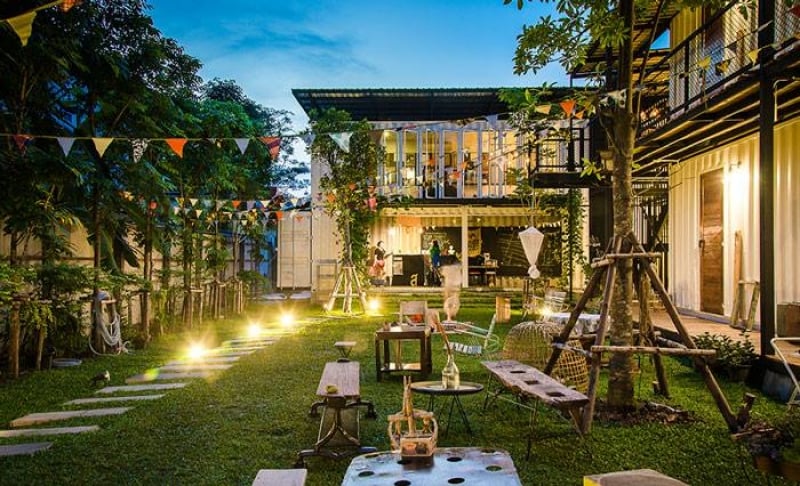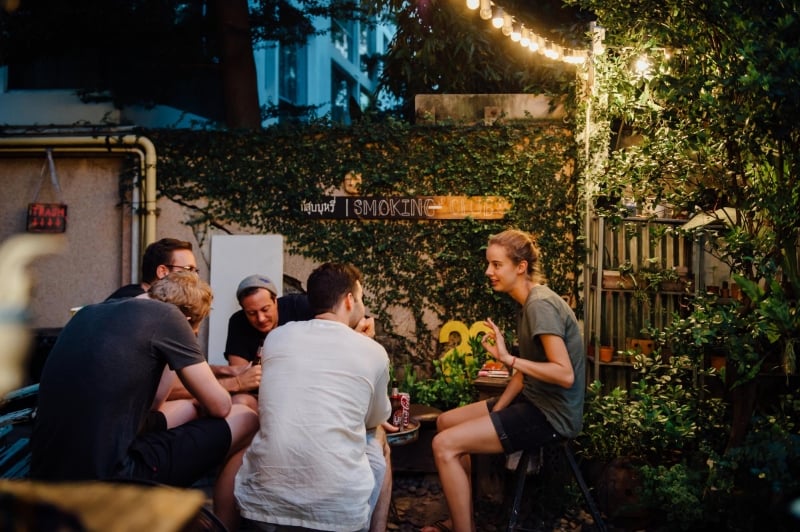 The Yard Hostel is a budget option in the outskirts of Bangkok that offers a different vibe to the norm. Some of the rooms are within stacked shipping containers, with wooden walkways leading from area to area. Sleek and colourful from the outside, rooms are comfortable and cosy. Large windows let plenty of light flood in. There are also private rooms in a vintage house.
The hostel has a sociable and friendly vibe without being a party place where you can't get a wink of sleep. Visitors can choose between private rooms and dorms. The hotel does its best to be environmentally friendly, with water-saving toilets, energy-saving appliances, and a distaste for throw-away plastic. Guests can use free bicycles to explore the area, or relax in the peaceful gardens. In addition to a small bar and breakfast area, the property also has a DIY BBQ area that guests can use anytime they like.       
10. Luxx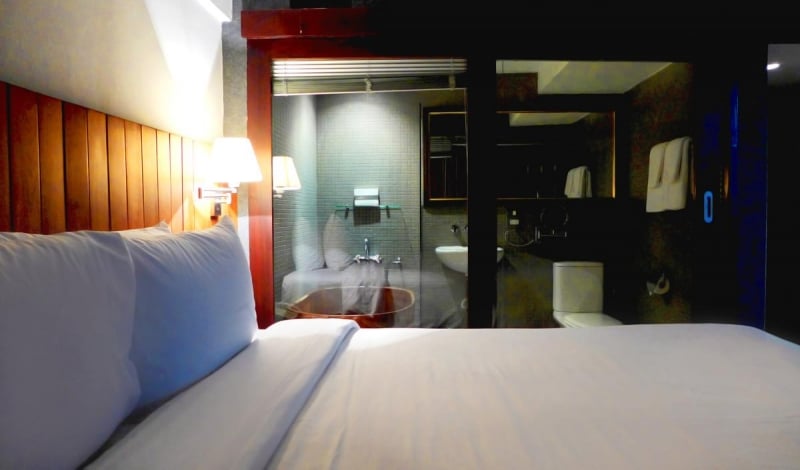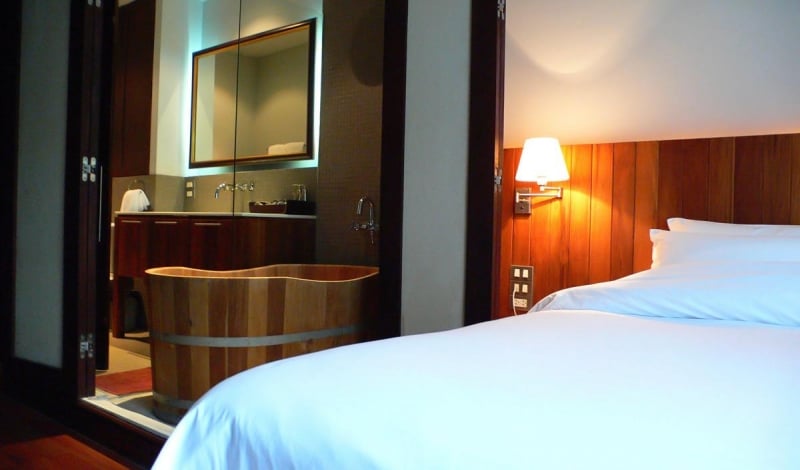 Located in the heart of Silom, Luxx is a minimalist hotel that offers high standards of comfort and a break from the bustling streets of Bangkok. Rooms may be fairly small with minimal furnishings, but you'll definitely find everything you need for a good stay. Sleek designs, high standards of cleanliness, and a chilled-out vibe make the property appealing.
What sets this hotel apart from similar establishments in the city, though, is the bathrooms. Each bathroom has a beautiful Japanese-style wooden tub, great for relaxing at the end of a busy day. Two people can fit in each tub too, making it a good option for romance seekers.
There's more!
Can't get enough of unique hotels in Bangkok? There's more: J No. 14 Hotel is housed in a former warehouse and contains a large number of curiosities, including preserved butterflies, animal head trophies, animal skulls, and odd antiques. Lebua at State Tower boasts the highest bar in Bangkok and was used to film scenes from the popular cult movie, The Hangover II. Stay in a period Thai setting at the Bhuthorn, indulge your inner creative at Silom Art Hostel, and enjoy a sense of shabby chic at Phranakorn Norn Len. WH Hostel is another Bangkok establishment that makes full use of old shipping containers.
There are plenty of hotels with a quirky twist and an unusual vibe or appearance to make your visit to Bangkok even more exciting.