Exclusive and elusive, pop-up hotels are here to stay. Pop-up hotels are geared at providing accommodation for temporary events such as music festivals and sports competitions, and can be found "popping up" at a variety of places including camping grounds and race tracks.
As pop-up hotels always immerse themselves into their surroundings, taking the shape of tents, shipping containers, or even a piece of art, you may not be able to recognise a pop-up hotel when see one! Also, compared to conventional hotels that are merely a part of your travel journey, pop-up hotels have since become popular destinations to tourists.
Worried about the level of service in these pop-up hotels? Fret not - while they may not look like your typical hotel from the outside, pop-up hotels provide similar services as regular hotels, such as round-the-clock security, concierge services, and of course, Wi-Fi. Some go a step further to include pop-up restaurants, bars, spas or even saunas.
With limited rooms and constantly changing locations, pop-up hotels are not easy to "catch". If you're keen on hopping on this bandwagon, start by checking out our list of upcoming pop-up hotels!
The Design Hotels Club House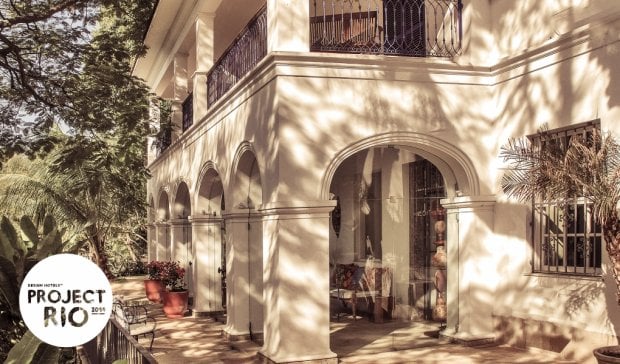 Image credits: The Design Hotels

Rio De Janeiro, Brazil
June 9 – July 15, 2014
The Design Hotels Club House is a travelling space that not only connects people, but also serves as a creative ground for celebrations and gatherings. A luxurious estate, The Club House includes a clubhouse, five rooms, a private studio bungalow and two pools.
Price Range: USD 500 to USD 1000 per night
Snoozebox Hotel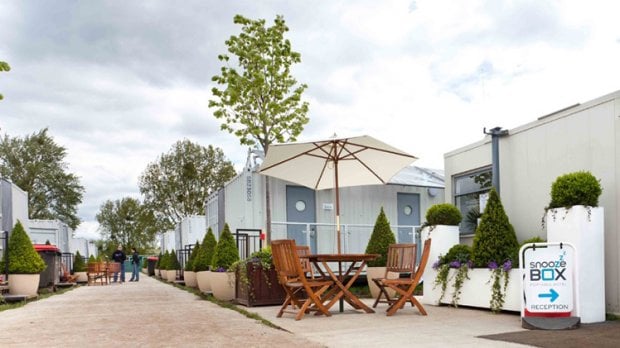 Image credits: Snoozebox
Snoozebox is a portable hotel made up of multiple tiered recycled shipping containers. The shipping containers can be set up at each new location within 48 hours. The room features a double bed, wet room, flat screen TV, complimentary Wi-Fi, power outlets and a safe. Breakfast is also included and staff are on site to take care of your every need.
There are several Snoozebox Hotels popping up, so catch them if you can!
Snoozebox Hotel at 2014 Formula 1 British Grand Prix
Silverstone Circuit, United Kingdom
July 3 – July 6, 2014
Snoozebox Hotel at Glasgow 2014 Commonwealth Games
Glasgow, United Kingdom
July 22 – 3 Aug, 2014
Snoozebox at Edinburgh Festival 2014
Edinburgh, United Kingdom
July 31 – 25 Aug, 2014
Price: USD 112 onwards
Barefoot pop-up 2014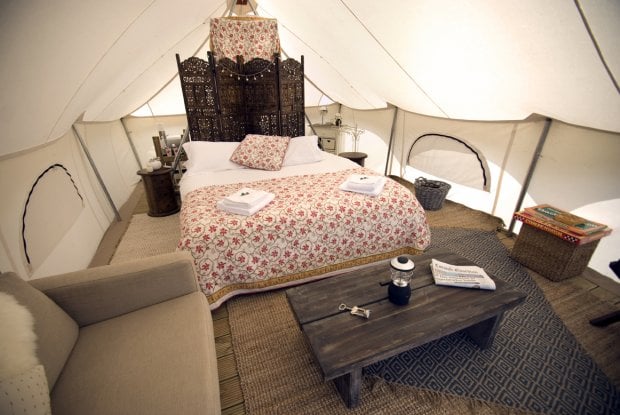 Image credits: The Pop-Up Hotel  
Port Quin at North Cornwall, United Kingdom
July 28 – 25 Aug, 2014
Camp under the stars in beautiful luxury tents and suites complete with en-suite bathrooms and an array of hotel services. The Barefoot pop-up at Cornwall offers guests an opportunity to enjoy the great outdoors while indulging in the luxuries of a five star hotel. The pop-up tents are within minutes to Cornwall's fantastic beaches and happening parties.
Price Range: USD 427 to USD 1028 per night
A Room for London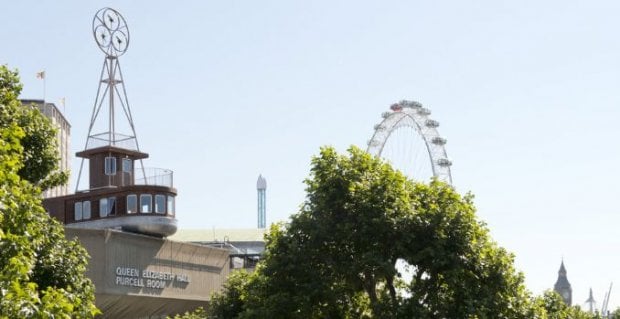 Image credit: Living Architecture
London, United Kingdom
November 2014 - August 2015
Perched on the roof of Queen Elizabeth Hall, A Room for London is the country's most exclusive hotel room and offers an unimpeded, panoramic view of London's most iconic attractions. The boat-shaped hotel accepts only two guests for one night only and the process is determined by ballot.
Price: £300 (Approx. USD 515) per night
Jukkasjärvi Ice hotel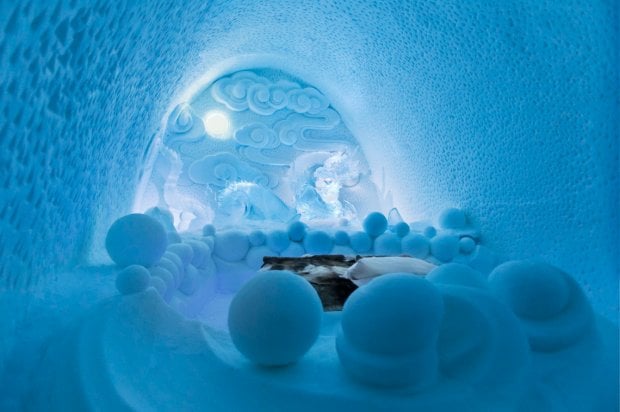 Image credit: Ice Hotel Jukkasjärvi
Jukkasjärvi, Sweden
Dec. 12 2014 – April 22, 2015
Icehotel is the world's first hotel built of snow and ice. It only exists for four months in winter before it melts away. Located in Jukkasjärvi, Sweden, guests who spend a night in the  -5° C temperature will have to go through a "survival course". The course will introduce the crucial aspects of what to wear and how to make the bed with the Arctic sleeping bags provided. You will be awaken the next morning with hot lingonberry juice and a diploma to show the world that you survived a night there.
Official Site: Jukkasjärvi Ice hotel
Price Range: USD 260 to USD 1120 per night
52.073482,-1.014695,Snoozebox Silverstone Hotel;-22.921705, -43.186625,The Design Hotels Club House;
55.843231, -4.226169,Snoozebox Glasgow Hotel;51.505914, -0.116703,A Room for London;67.850968, 20.595426,Icehotel;55.957886,-3.18753,Snoozebox Edinburgh Hotel
Inspired? Check out more hotel deals at TripZilla!