Not every 'luxury' resort live up to the true epitome of the word. But on my recent trip to The Sanchaya, luxury was what got imprinted in every inch of my senses. The following is proof of the high standards of hospitality at The Sanchaya: in accommodation, in service, in dining and everything else that makes the experience unforgettable.
The Sanchaya Touch
The Sanchaya experience begins right from the time you check in at Singapore's Tanah Merah Ferry Terminal where a welcome pack of ginger sweets will accompany you on your journey at sea. That's how finely tuned the staff are of your needs. So those with a tendency for sea-sickness, you are well covered.
Upon reaching the ferry terminal in Bintan, skip all lines as the resort staff will escort you straight to their exclusive lounge. This is where you will wait for your special ride to the resort. The lounge gives you the first glimpse of the tasteful and classy décor that you will quickly discover to be The Sanchaya's signature.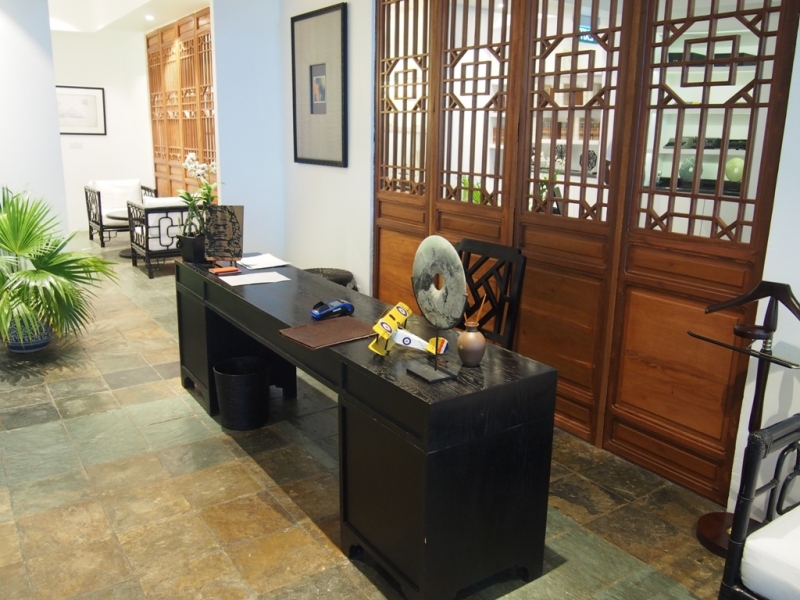 After a short five-minute ride in a luxurious private transfer, you are greeted with a welcome party at a grand-looking open courtyard. Just as swiftly, a Sanchaya staff will usher you in to the lobby where a tray of refreshing concoction awaits.
This is where you will meet the General Manager, Mr Magnus Olovson, who makes it a point to greet each and every guest. He seems to know who has booked what as he updates each guest on their requests and preferences. You can't get a more personal touch than that.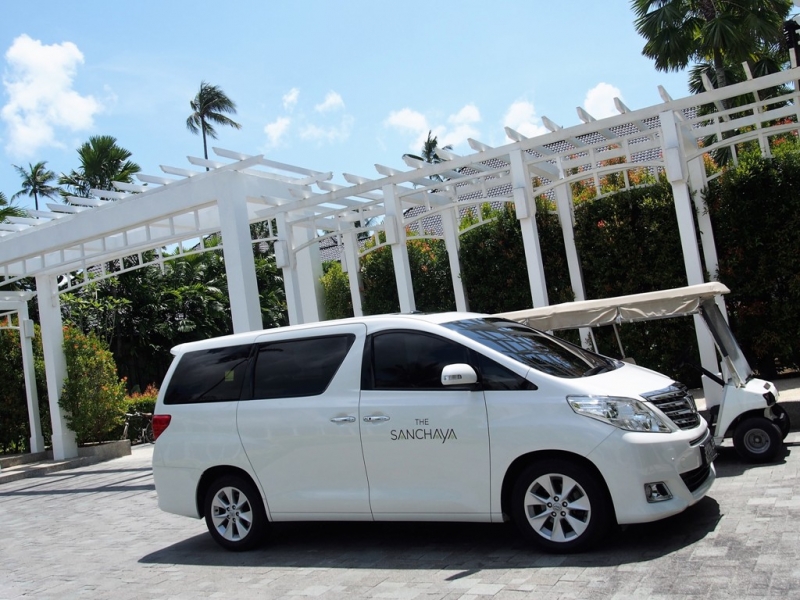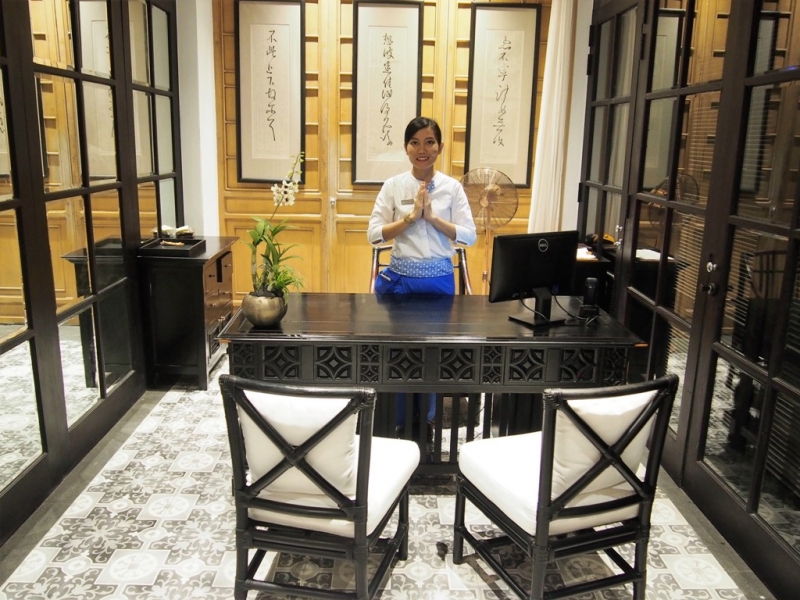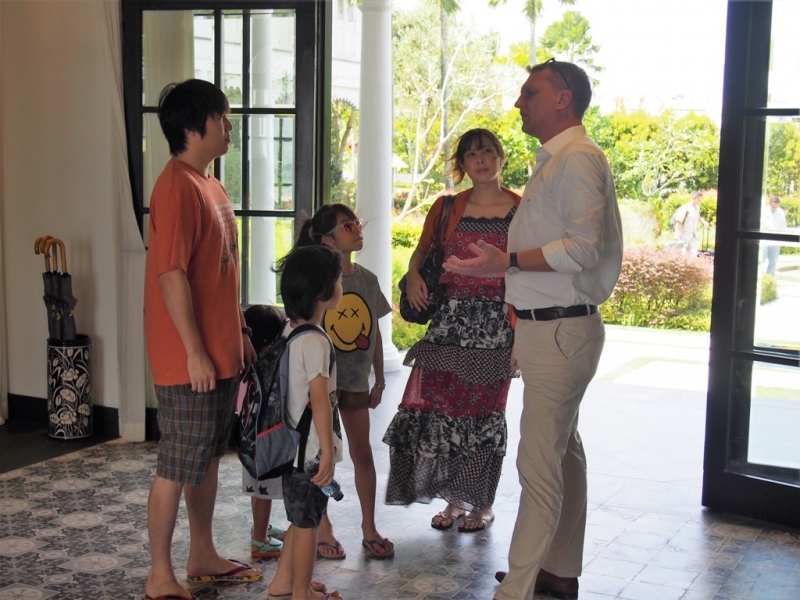 The Room
At The Sanchaya, there is no need for a check-in; you will be whisked straight to your room and your luggage might even be there before you open your door to your private sanctuary.
There are 21 private villas and nine suites at The Sanchaya. A special group of seven villas in the Lawan Village are designed to reflect Thai culture and influences. With a man-made lagoon as its central focal point, the canopied beds and high vaulted ceilings make these villas a perfect Zen escapade. Standing majestically and overlooking the hypnotising myriad of blues, The Great House is an epitome of colonial grandeur. Housing nine suites on its upper floor, the view from The Verandah Suites is unsurpassed.
Customised and personalised service continues into your room for the stay. Every inch behind the door of the space screams opulence and an understated elegance that wows you as soon as you step into the luxe abode.
If the following do not impress you, I don't know what will: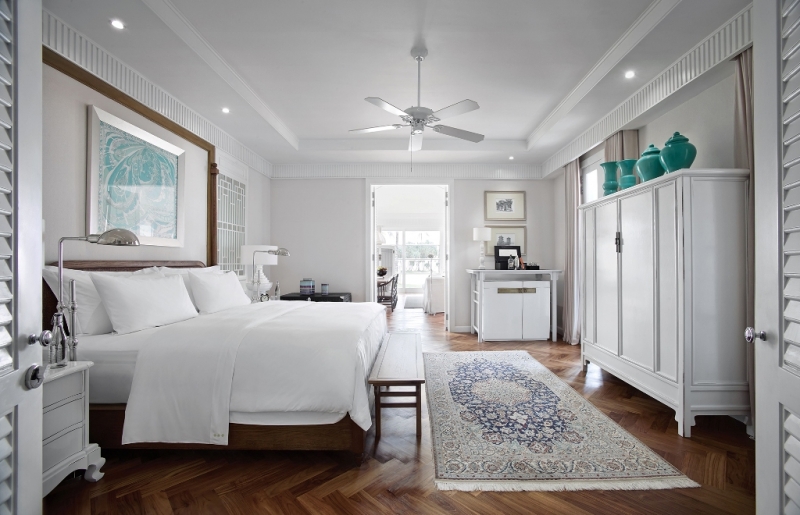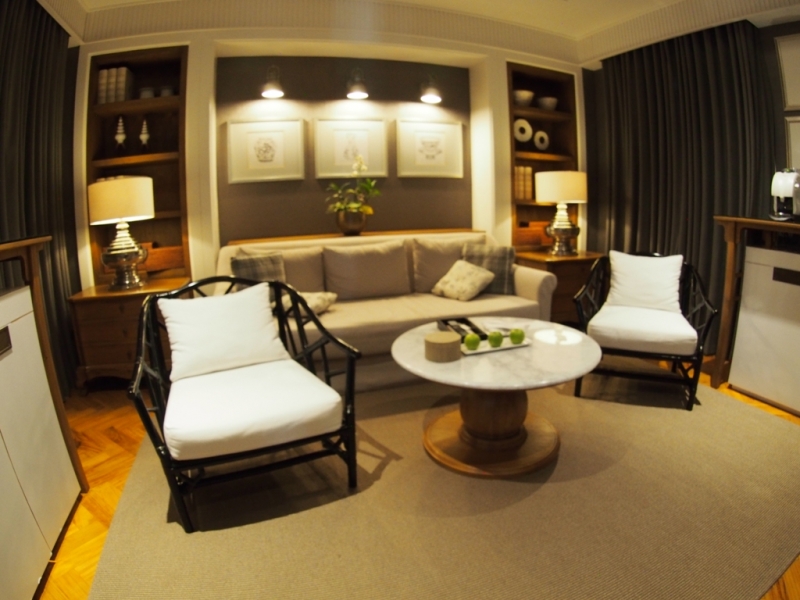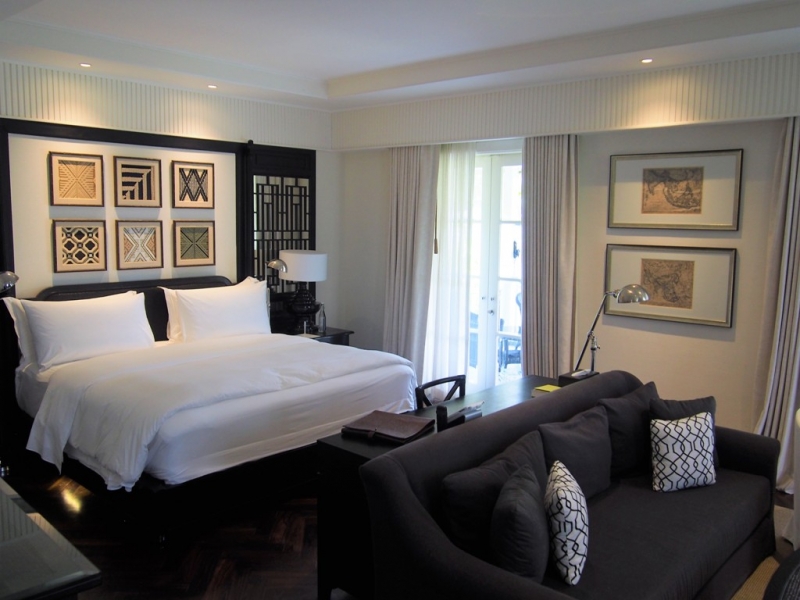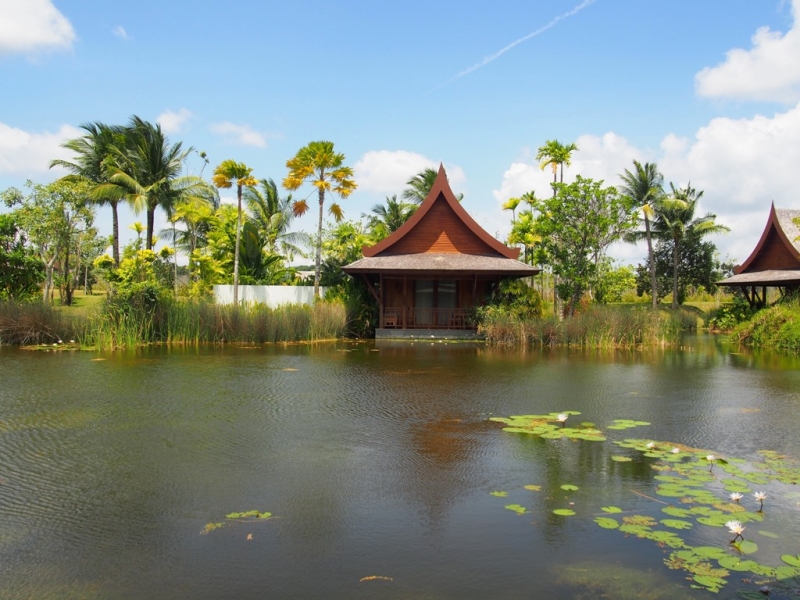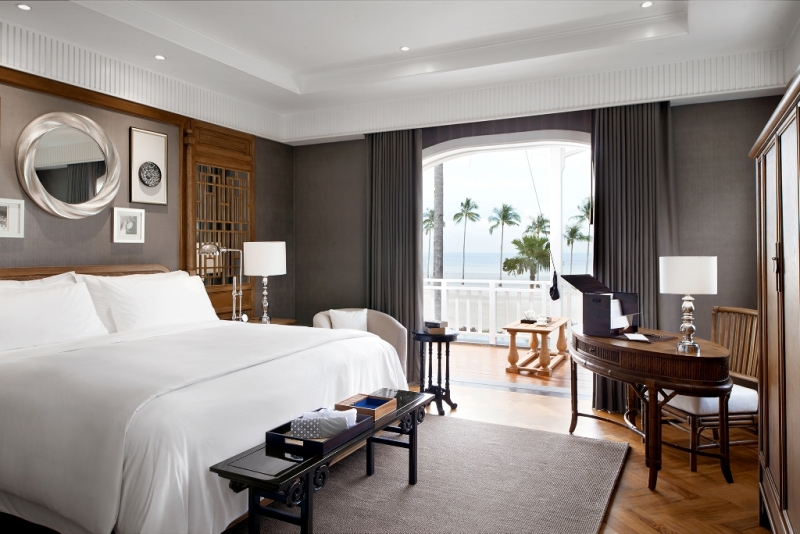 The Bathroom
The bathrooms display prestige fixtures with artisan toiletries that smell great. Not only does The Sanchaya have their own range of bespoke bathroom amenities exclusively handcrafted from nature and blended with pure essential oils, every room comes with a huge bathtub and luxurious bath linen; a premier 650-gram single yarn weave by Ploh. There are no cheap touches and every aesthetic detail is well-thought of.
We often heard of luxury hotels having a pillow menu, but a bath menu? I'm floored.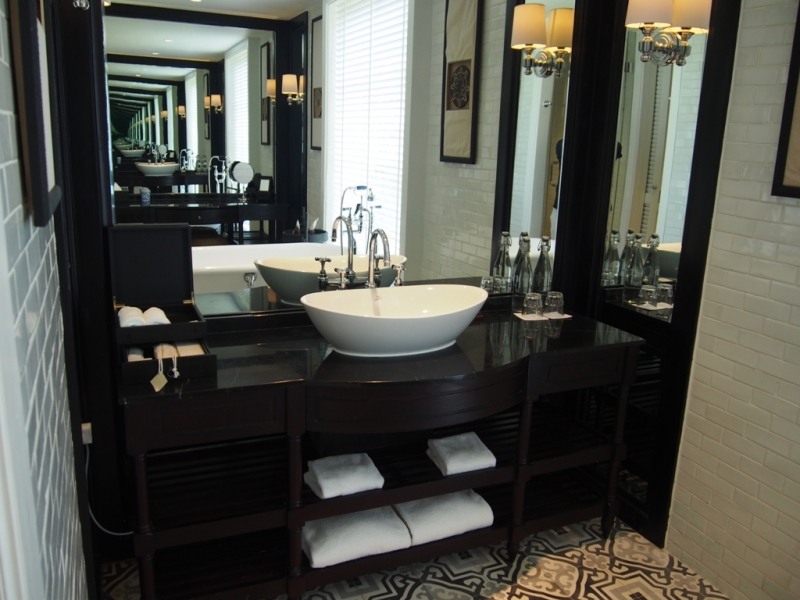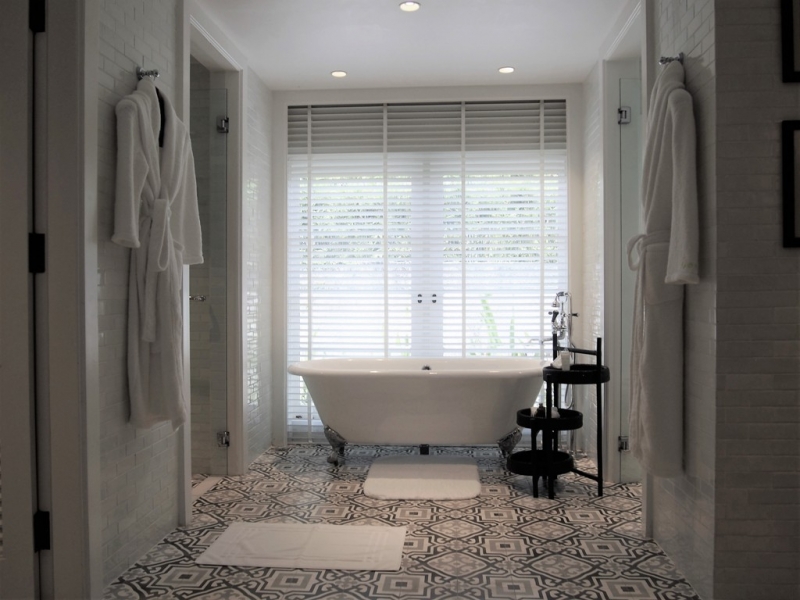 The Bed
For a luxurious sleep experience, The Sanchaya chose plush 464 thread count Egyptian cotton Percale bed linen by Ploh.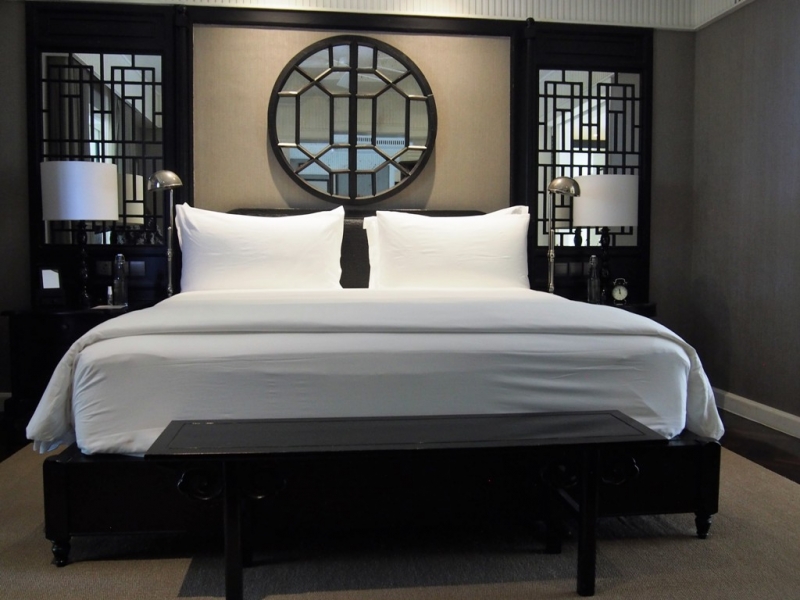 The Decor
Following in the footsteps of ancient South-East Asian tradition, The Sanchaya have created their own fine bone China collection. Their Luzern hand crafted afternoon tea crockery features one of The Estate's flower logos which have been incorporated in an elegant, contemporary design.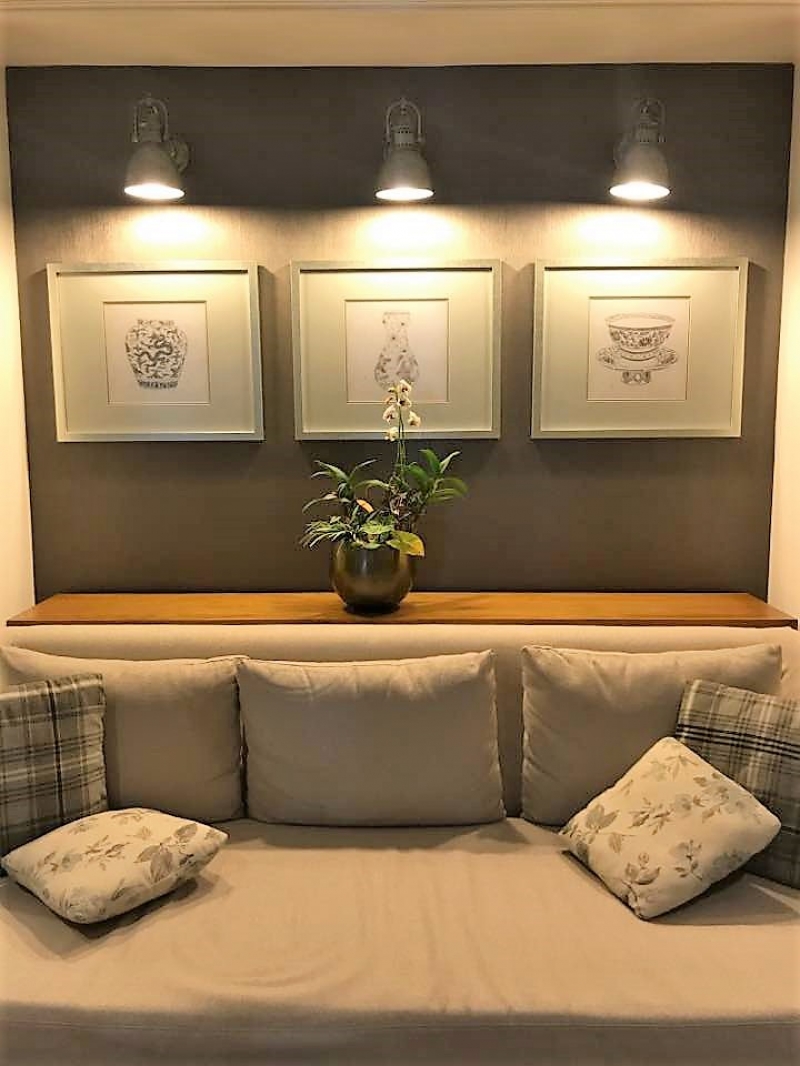 The Maxi Bar
I have not seen a more generous in-room bar than at The Sanchaya. The selection and varieties are so huge that it befits the name Maxi Bar. You will find custom-blended coffees and teas; Ronnefeldt  teas including their own Sanchaya Blend and the renowned designer coffee.
Besides purified bottled still and sparkling water, juices, soft drinks and tidbits, you will also find European Chocolates in the Maxi Bar – The Sanchaya has created an exclusively handcrafted range of European chocolates which includes 80% cocoa dark, Croquante Caramel and Sea Salt Milk Chocolate.  All these are complimentary and will be replenished daily. How awesome is that?!
For wine lovers, there is also an in-suite wine bar where you can enjoy your bottle of red or white picked from the resort's collection of wine. There is even a resident Sommelier on hand to assist guests in a personalised wine selection and cheese pairing.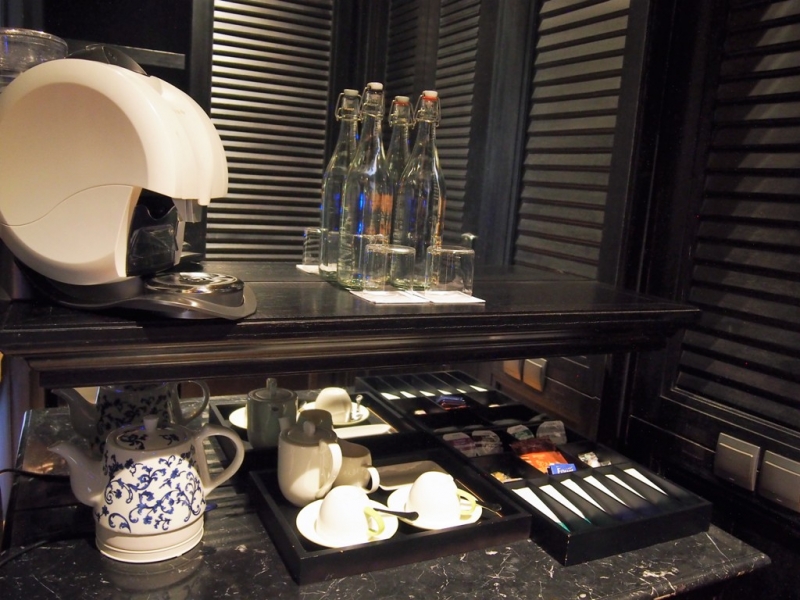 Use of advanced technology like Bang & Olufsen TV and sound systems, cable and Apple TV in every room adds to the functionality without compromising on warmth and elegance. And of course, the use of complimentary Wi-fi comes with no password necessary, awesome.
More impressive is the personalised stationery in your room. It's hard not to be won over when you find your name imprinted on them. Such little gestures, seemingly minute to some establishments, actually carry a lot of weight in leaving an impression on guests.
Besides the dedicated VIP Lounge at the ferry terminal during your arrival and departure, The Sanchaya also has private yacht for transfers and charters, an infinity pool, a spa, a special wine and cheese tasting room called Decanter, a bar and an opulent library overlooking the pool and beach.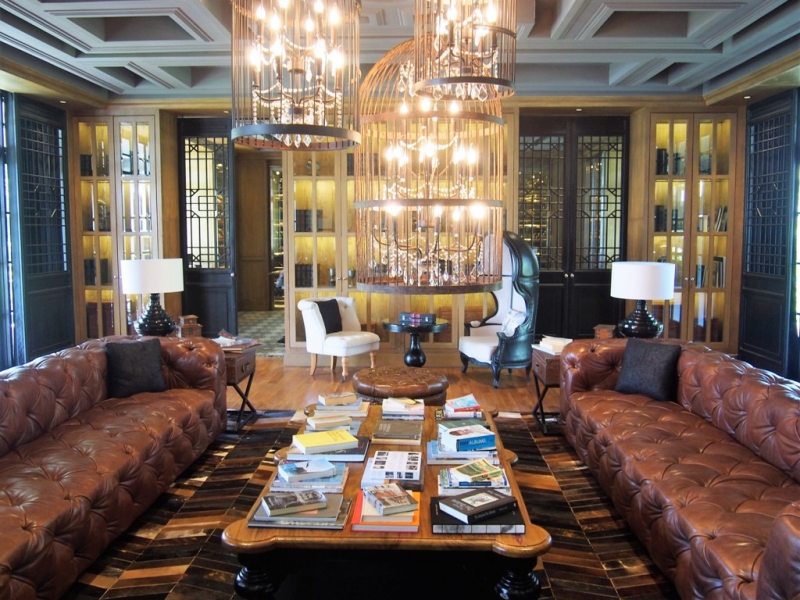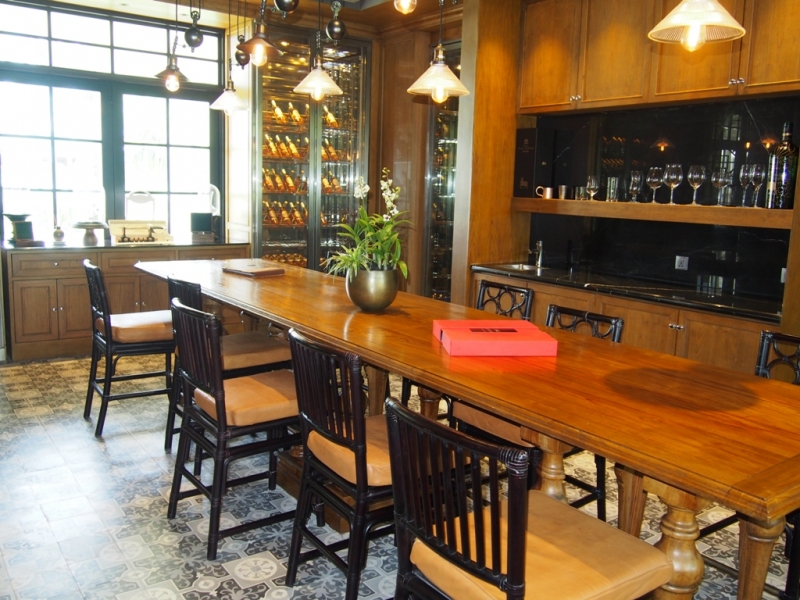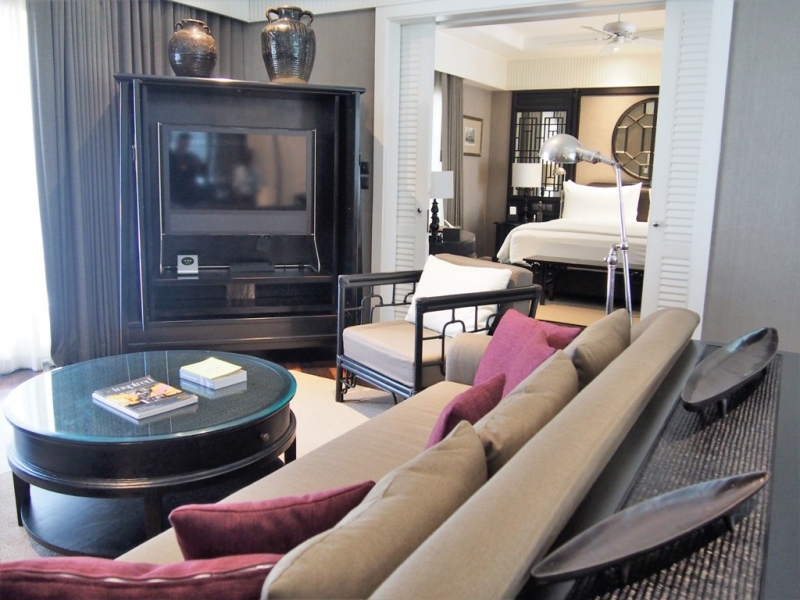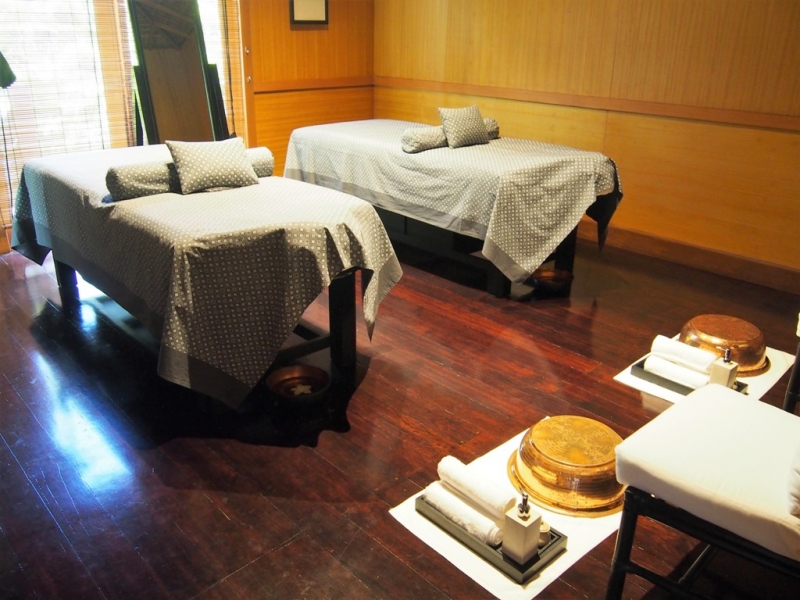 Dining
At The Sanchaya, they take their food very seriously. The same artisanal philosophy evident in the services and amenities is also behind The Sanchaya's restaurants. There are two dining options: The Dining Room for all day dining and the poolside Tasanee Grill that serve Thai cuisine in an al-fresco setting. Guests are treated to a fine dining experience at each meal. The food not only tastes exceptional, but the creative and artistic plating of every single dish makes each meal a gastronomic visual treat.
Breakfast starts with a serving of 'jamu', a traditional Indonesian herbal drink freshly concocted every morning. The staff comes to each guest complete with a weaved jamu basket and batik sling, making the experience genuinely authentic.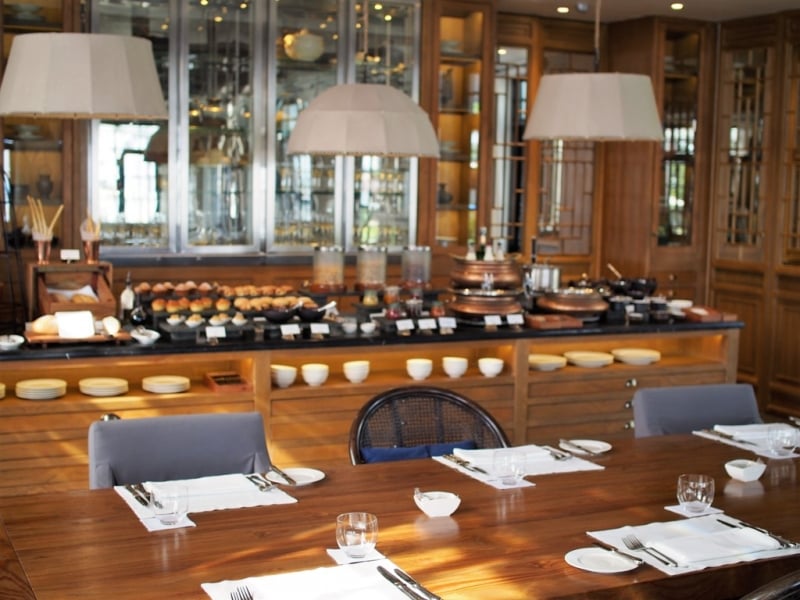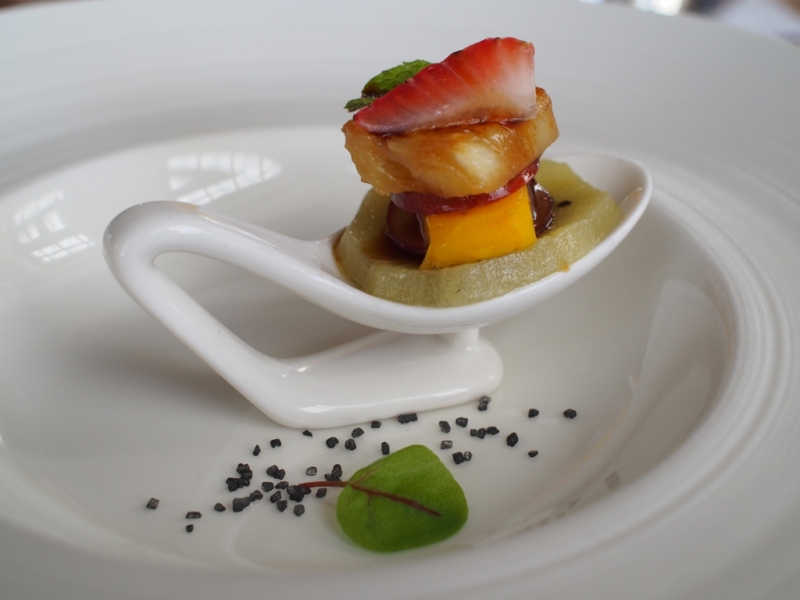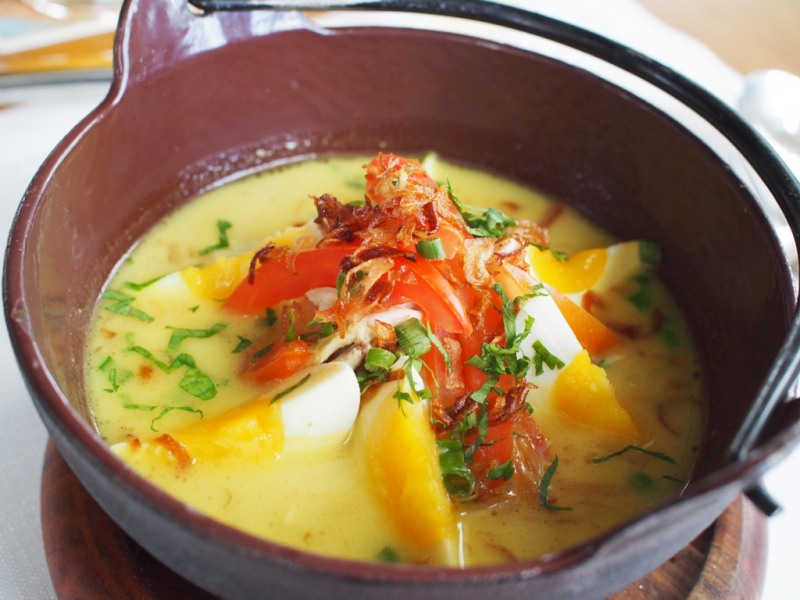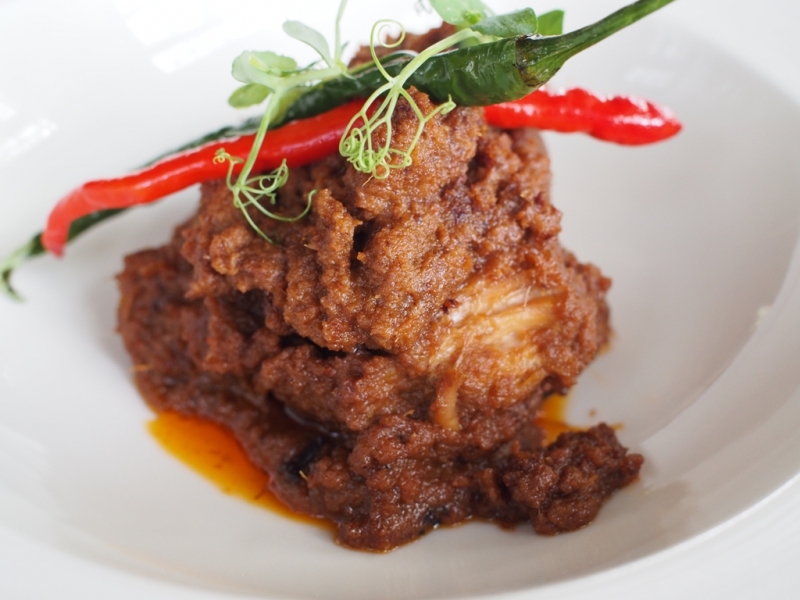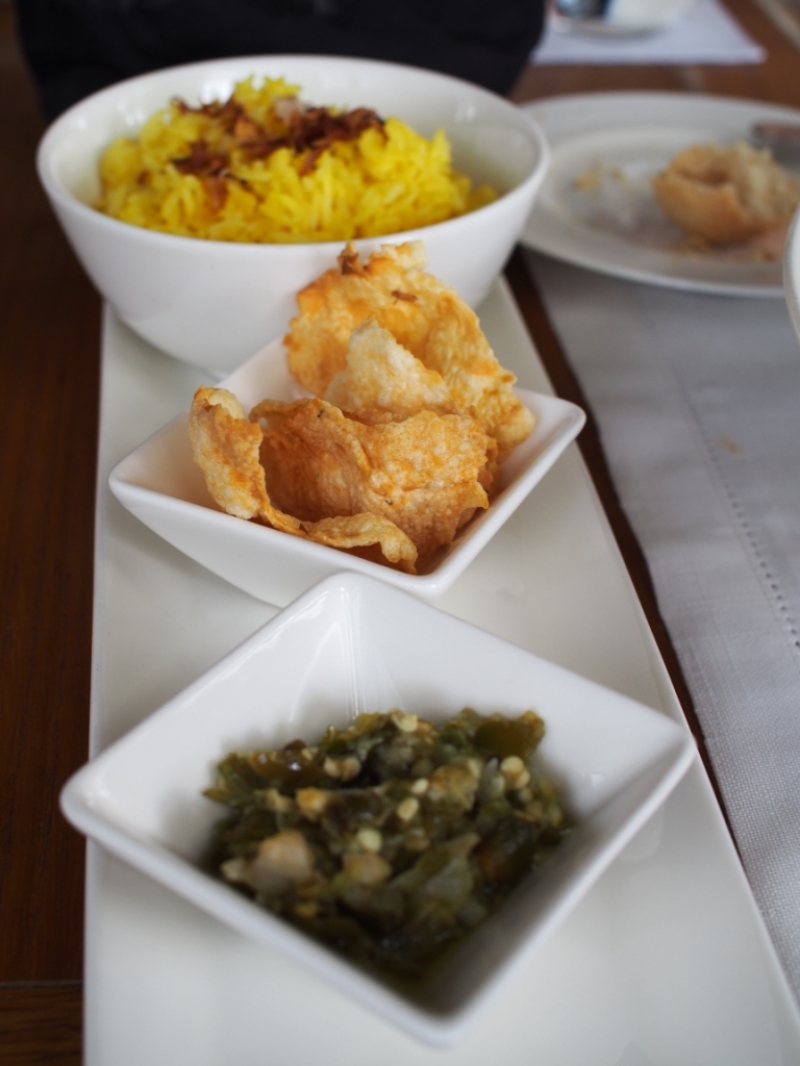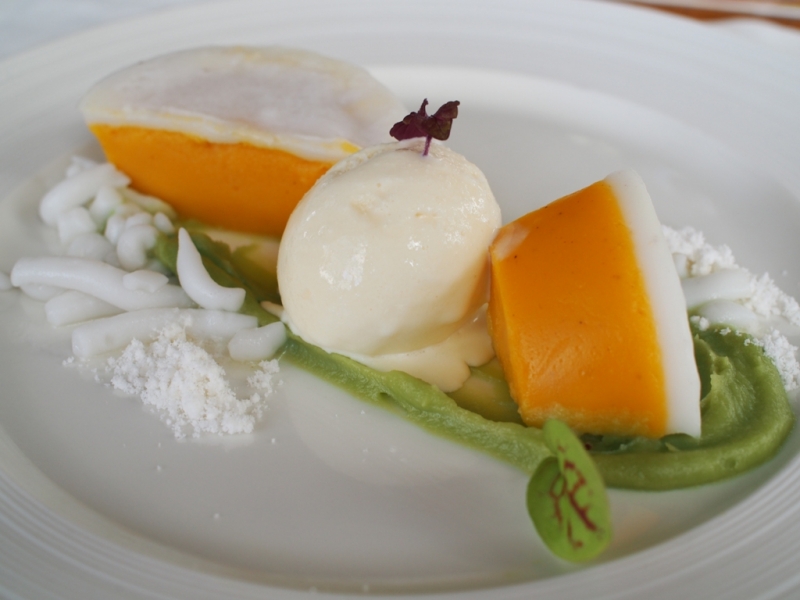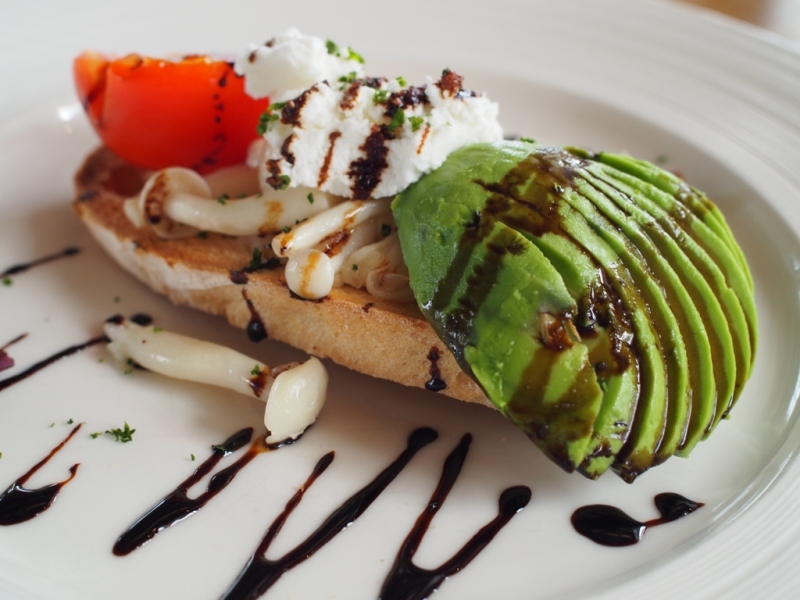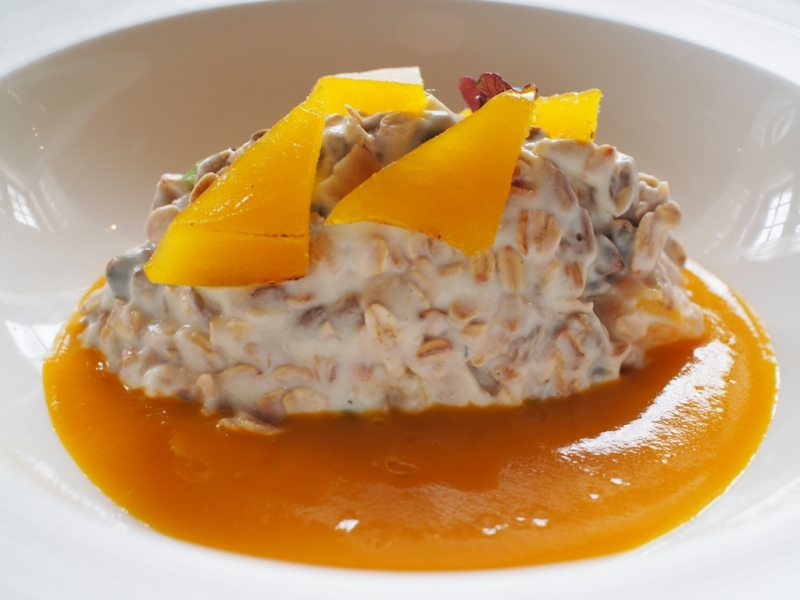 Built on about 10 hectares of land, The Sanchaya is designed to reflect colonial grandeur. With gorgeous outdoor spaces and elegantly furnished common areas like the Grand House and the Library, the resort stands apart with its understated elegance. Encapsulating the spirit of the ocean with a successful balance of the colonial and contemporary era, there could not be a better backdrop for such stylish romanticism. It's hard not to feel invigorated and inspired by the surroundings.
And the best part is, it is a mere 45 minutes away from Singapore.