Hawaii is more than a beach destination. Beyond its sandy coasts, it offers lavender fields, coffee farms, zip-lining adventures, hiking trails amid volcanic landscapes, opportunities to see dolphins and humpback whales, a variety of delicious food truck meals… the list goes on. Hawaii's also just the kind of place to try out unique stays, be it a treehouse in a fern forest, an off-the-grid cabin with a private waterfall, or a studio loft that overlooks downtown Waikiki. Full of character, these Airbnbs in Hawaii will definitely add to making your vacation an unforgettable one. 
Here are some of the top-rated ones:
1. The bamboo treehouse in a fern forest (Hawaiʻi)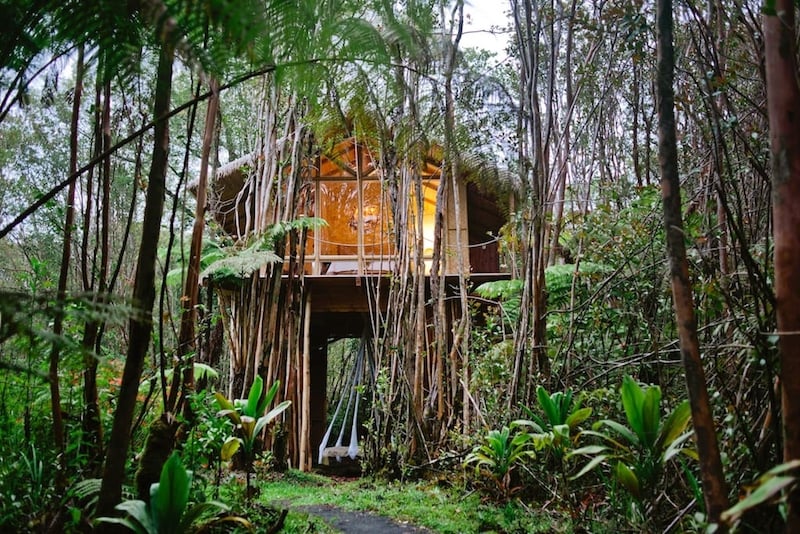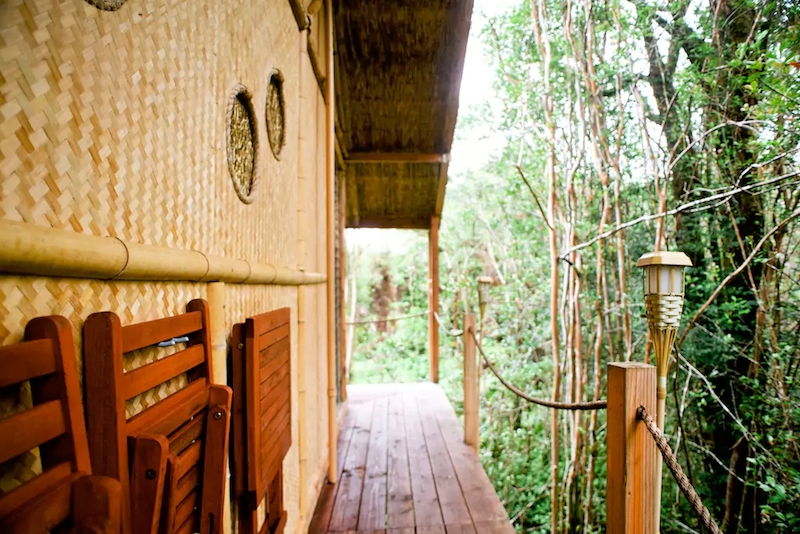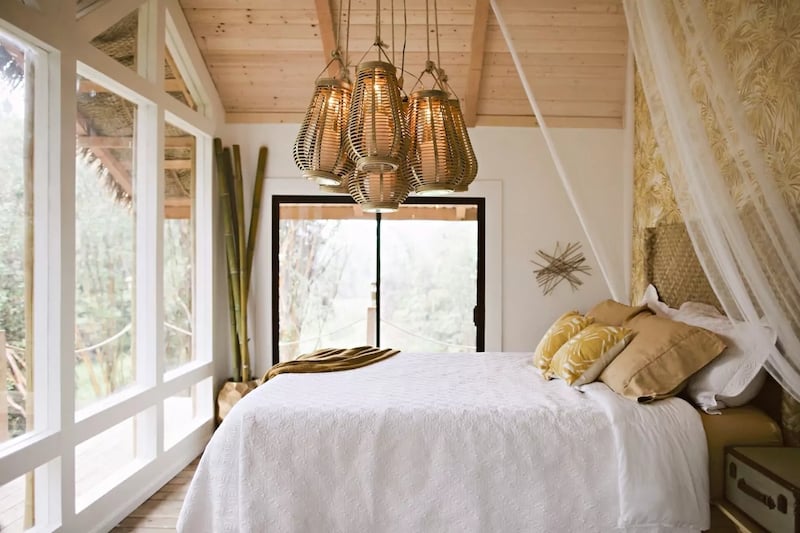 Listing name: Dreamy Tropical Tree House
Listing type: Island
Neighbourhood: Fern Forest
Max. number of guests: 2
This one-of-a-kind treehouse, as described by a previous guest, is "glamping at its very, very best." It brings you close to nature in a remote and secluded location, yet it is as luxurious as a treehouse can be. It's exactly the kind of place that makes a memorable honeymoon — a cosy space and a comfortable bed basked in a peaceful atmosphere. To make things even more special, the treehouse was actually hand-built by the Airbnb host herself. You can find a book where she pens down the construction process. Bring along food for your stay, and maybe even some ice for the cooler. While there's no WiFi in the treehouse (quite understandably), you can find card games, a colouring book, interesting books, and even a pair of binoculars for birdwatching.
2. The solar home in front of the pipeline (Oahu)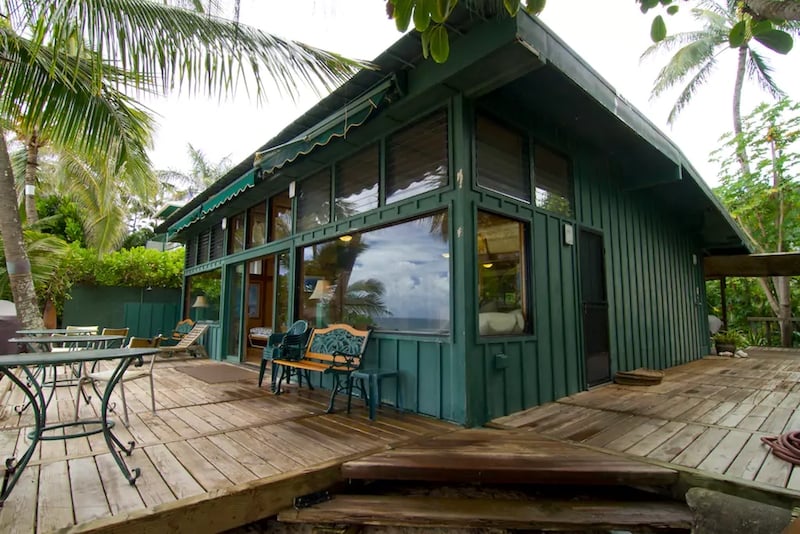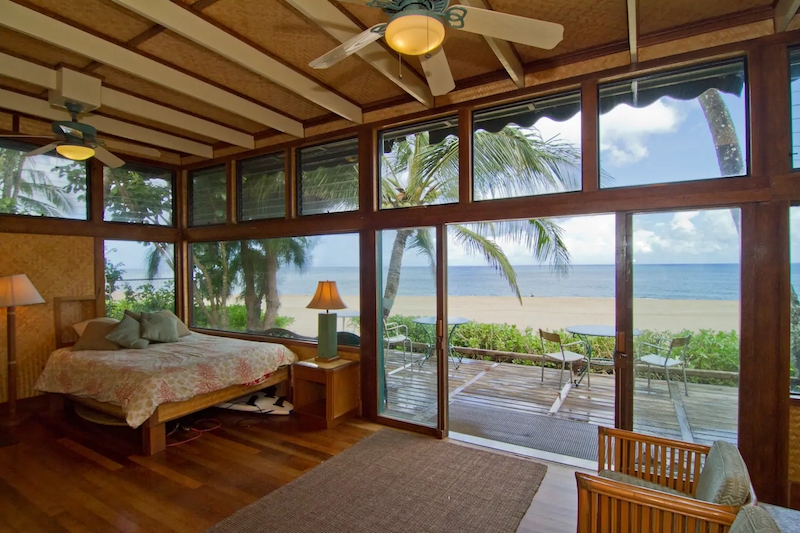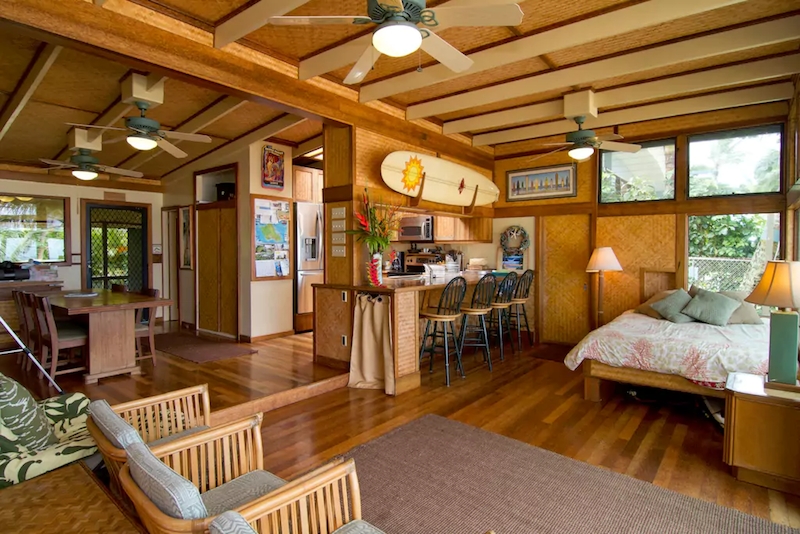 Listing name: beachfront PIPELINE solar home
Listing type: Entire bungalow
Neighbourhood: Haleiwa
Max. number of guests: 7
Wake up to views of the ocean when you stay in this solar home in Haleiwa, on the north shore of Oahu. Not only that — it's actually beside the Banzai Pipeline, often simply referred to as "Pipeline," which is a legendary reef break that attracts surfers. You can have a show of surfers riding the pipeline if you visit during the season with big waves (in winter); on low seasons, you'll feel as though you have a private beach at your doorstep. The main bedroom has a queen-sized bed and another hide-away bed that can be given more privacy with a roll-away room divider. There's also another bedroom at the back with a queen-sized bed and three bunk beds. A local grocery store is within walking distance, and you can whip up meals in the kitchen. It's equipped with a toaster, blender, microwave, oven, stove, and cooking utensils, so you'll have everything you need for basic dishes. Otherwise, hit the food trucks a few blocks away for some takeaway meals.
3. The tropical treasure (Maui)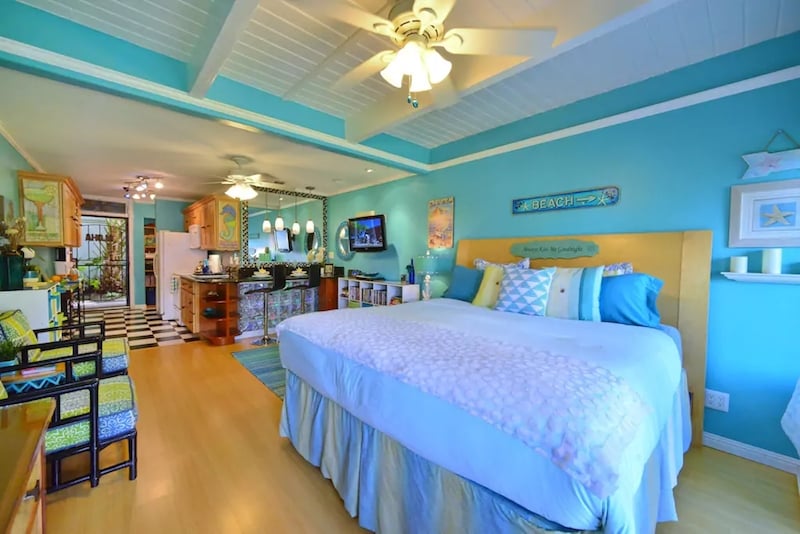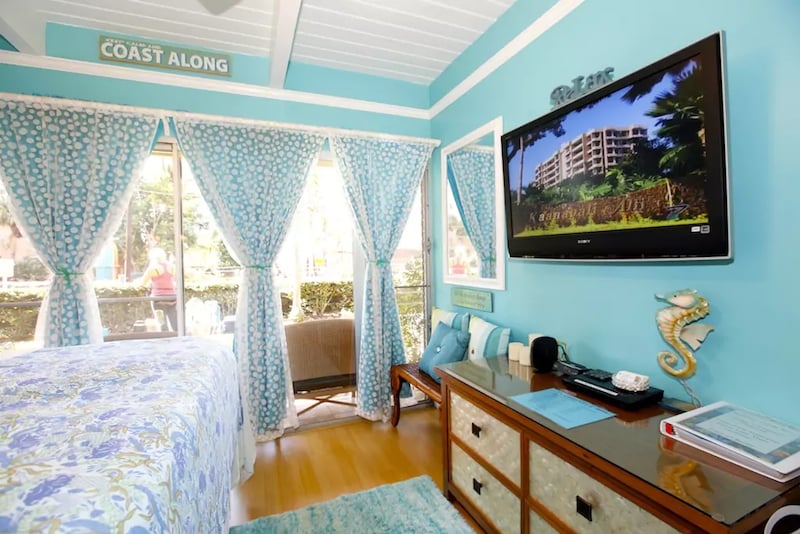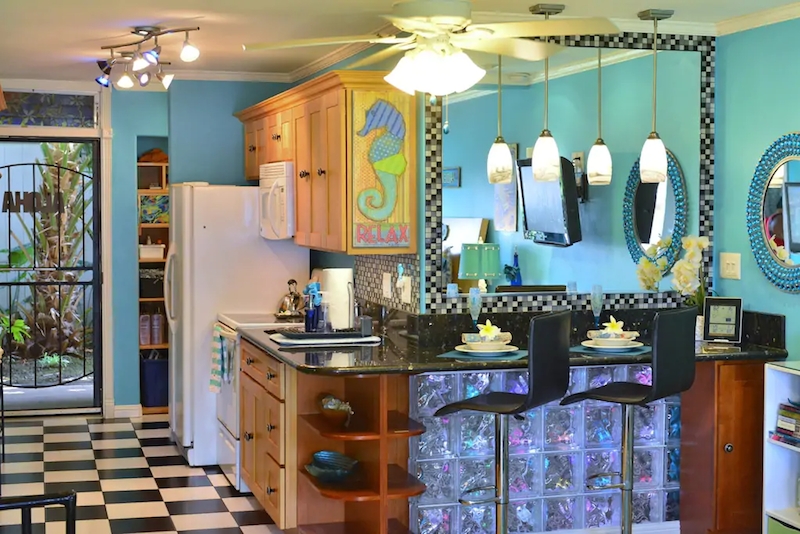 Listing name: #1 TRACY'S TROPICAL TREASURES:VOTED #1 IN MAUI!
Listing type: Studio
Neighbourhood: Kihei
Max. number of guests: 2
If you're planning to visit Maui, the second-largest of the Hawaiian islands, be sure to check out this apartment which proudly claims to have been awarded the #1 vacation rental in all of Maui. The space looks fantastic, with accents of blues to fit the tropical theme. And the amenities inside rival that of an expensive resort. Just the bed itself exemplifies this: a plush king-size mattress is covered with a 100% bamboo bed sheet, 1,200 thread count duvet, and fluffy down-filled pillows. There are two flat-screen TVs on which you can stream videos or watch something from the selection of over 150 movies on DVD. There's even a PlayStation to keep you entertained! Truly, the host has gone above and beyond to furnish the house in a manner that pampers guests to the fullest.
Also read: 7 Dreamy Airbnbs in Maui That Are Worth the Splurge 
4. The off-the-grid cabin with a private waterfall (Hawaiʻi)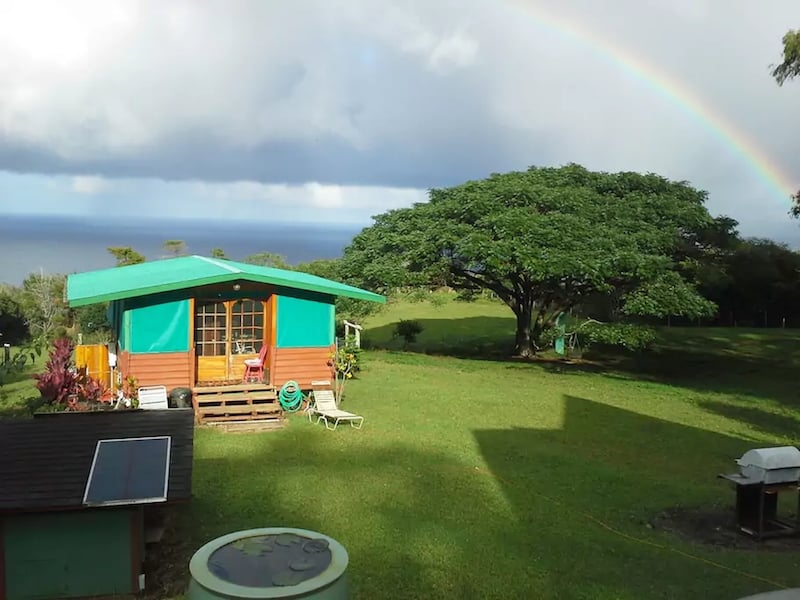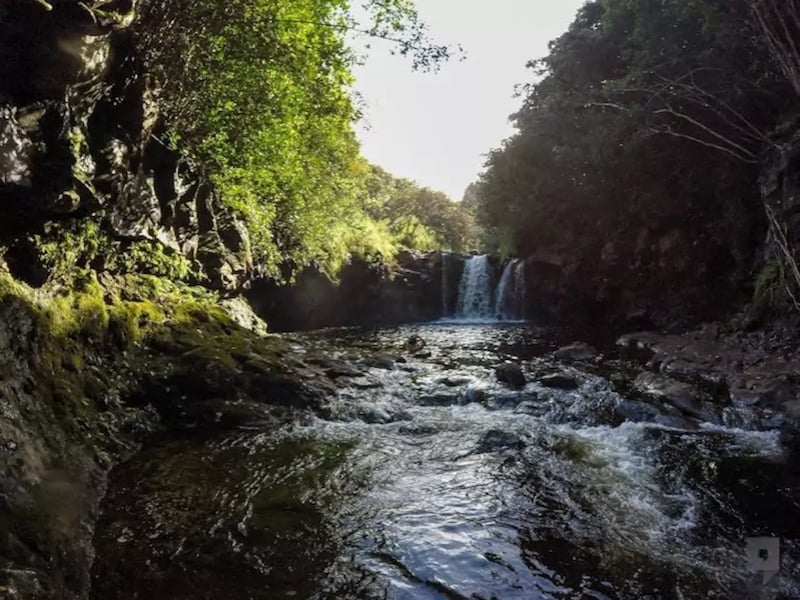 Listing name: Aloha Nature Lovers
Listing type: Entire cabin
Neighbourhood: Pāpa'aloa
Max. number of guests: 2
Want to go off the grid? This cabin located between Waipio Valley and Volcano National Park offers just that and more. It's best to rent a four-wheel drive to get here as access is along the back roads. Minutes away from this Airbnb in Hawaii are hiking trails, private waterfalls, and swimming holes. Wildlife lovers will be delighted to know that there are horses and free-roaming peacocks and chickens in the backyard. You can crack a freshly-laid egg for breakfast, and if you don't want to drive to a local cafe or restaurant for meals, be sure to bring your own food. The gas stove and fridge in the cabin will serve your cooking needs. And fret not about your comfort — hot showers are available, the bed is comfy, and hey, the outdoor toilet flushes, too!
5. The seaside condo with stunning views (Kauai)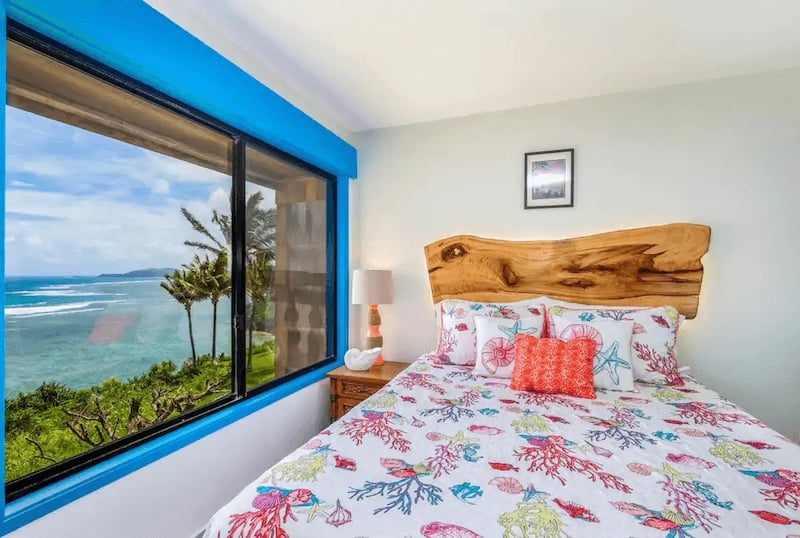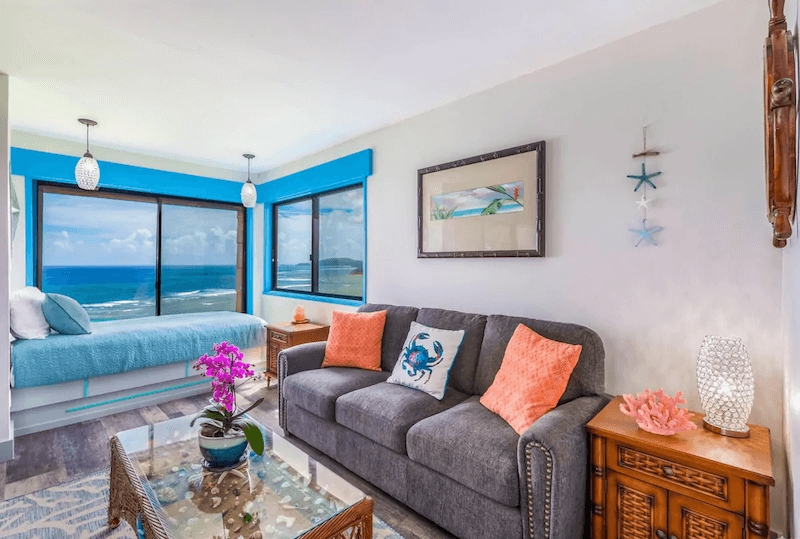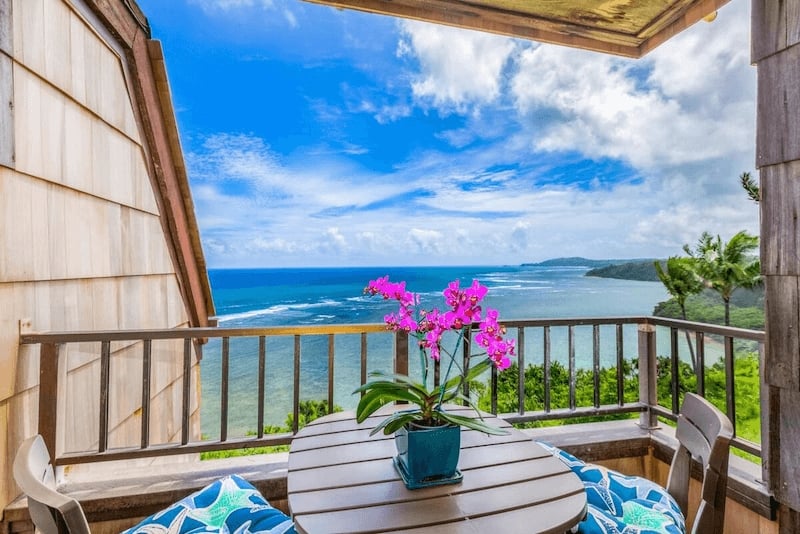 Listing name: Gorgeous, Newly Remodeled Oceanfront Retreat!
Listing type: Entire condominium 
Neighbourhood: Princeville 
Max. number of guests: 3
Ready to live your best tropical island life? Breathtaking views of Kauai's North Shore will greet you in every corner of this oceanfront condominium in Princeville. From your bedroom windows overlooking the sea to the private lanai with a hammock, this Airbnb can be summed up in one word: paradise. Additionally, the flat-screen TV, Netflix subscription, board games, and free WiFi make certain that you will never run out of entertainment here. Nearby attractions include the town of Hanalei, Anini Beach, Kilauea Lighthouse, and the Napali Coast Trail. There's never a boring moment at this Airbnb, that's for sure! 
6. The charming guest suite in a mango farm (Hawaiʻi)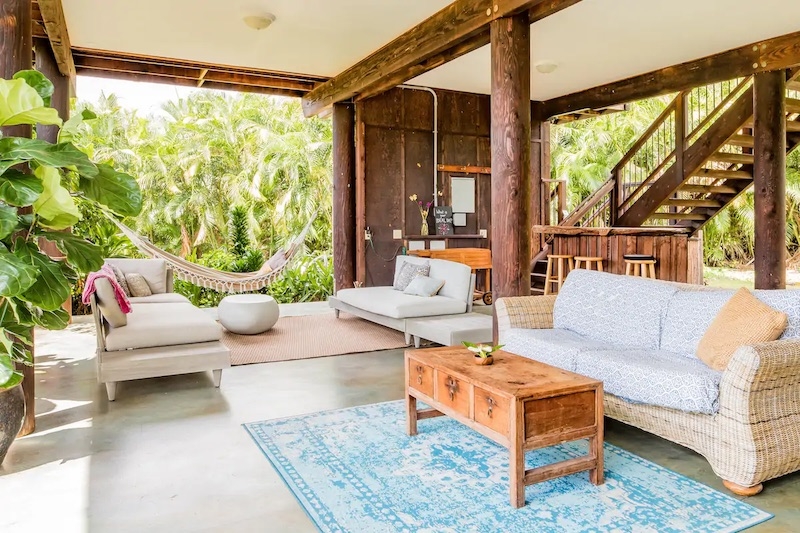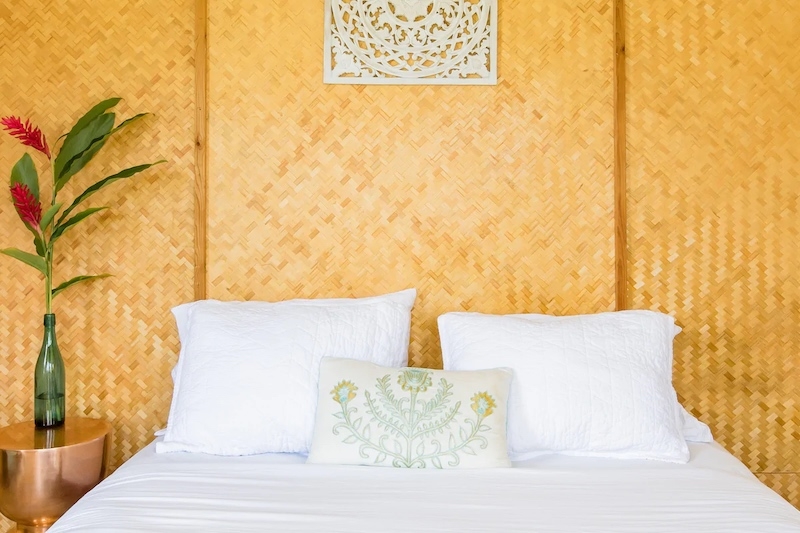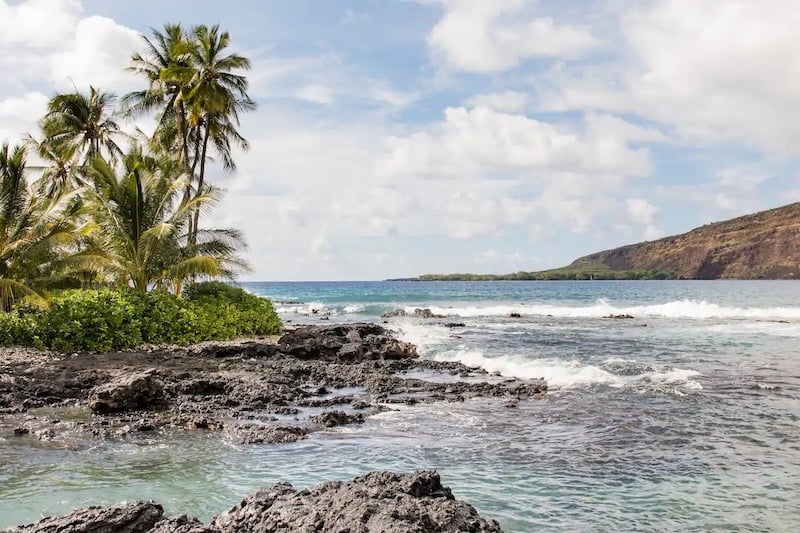 Listing name: Tropical Garden Retreat on an Organic Mango Farm
Listing type: Entire guest suite 
Neighbourhood: Captain Cook 
Max. number of guests: 2
Why choose between lush gardens and the beach when you can have both? This private guest suite in an organic mango farm lets you wake up to the most amazing views on the Big Island. Capturing the warmth of aloha, this Airbnb in Hawaii features Pinterest-worthy interiors and island-themed décor for a relaxing getaway. More importantly, you're just a mile away from Kealakekua Bay, a black-sand beach with beautiful coral reefs and spinner dolphins. If you're coming to Hawaii for the beaches, then look no further — this Airbnb is an excellent jumping-off point! 
7. The treehouse with the sound of the ocean (Oahu)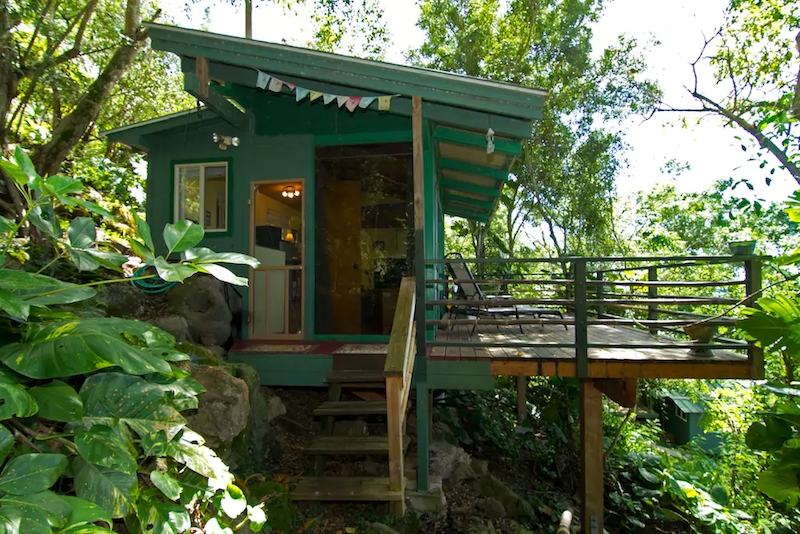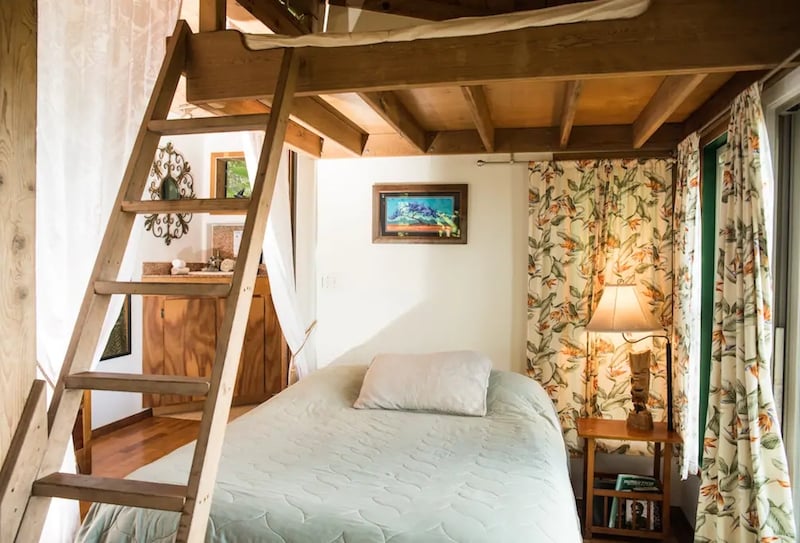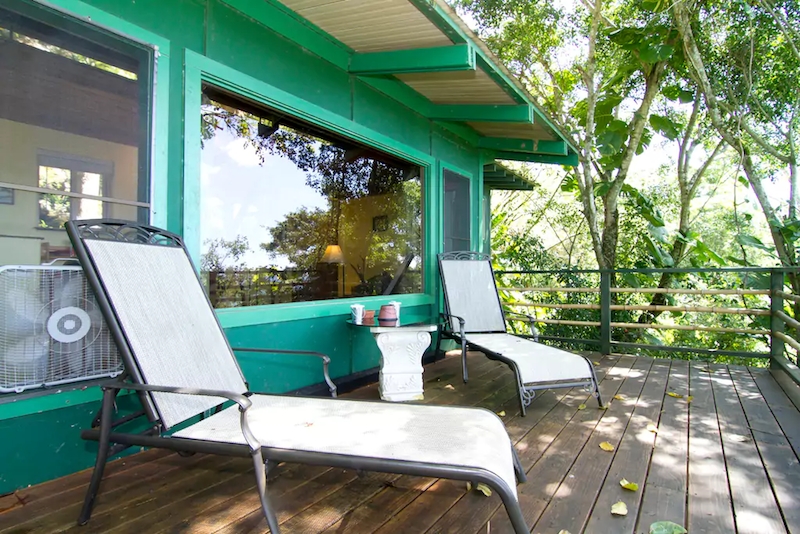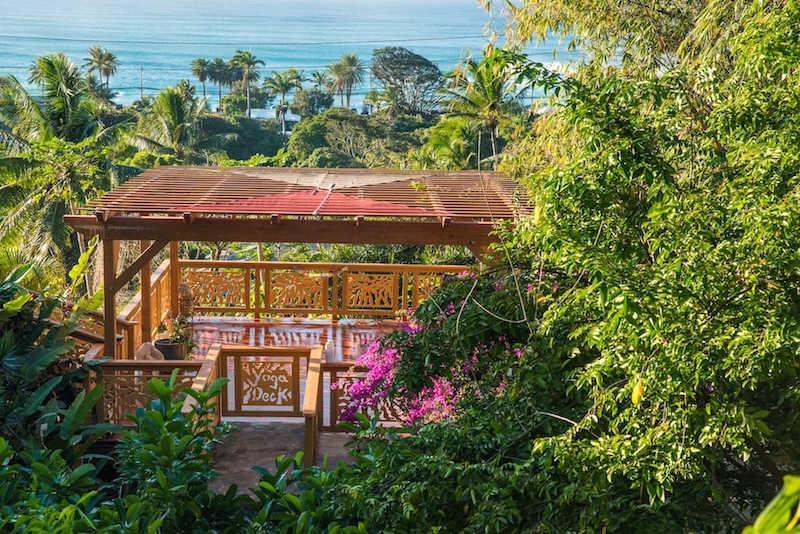 Listing name: Sunset Beach Treehouse Bungalow !!!
Listing type: Treehouse
Neighbourhood: Haleiwa
Max. number of guests: 4
This bungalow with a green facade almost blends in with the jungle it's surrounded by. Located along the northern shores of the island of Oahu, this is a fantastic base for nature lovers, adventure seekers, surfers, and also yoga enthusiasts. In fact, yoga classes are held in a communal yoga deck which overlooks the ocean. Kayaks, surfboards, paddleboards, bicycles and snorkel gear are available for use, so visitors who love the fun in the sun (and sea) will surely be kept busy during their whole stay. The bungalow itself is not luxurious, but it's well-equipped, cosy, and comfortable. Also, it's accessed via a flight of 80 steps — quite a workout, but just imagine the views from the hilltop!  
8. The secluded cabin near a national park (Hawaiʻi)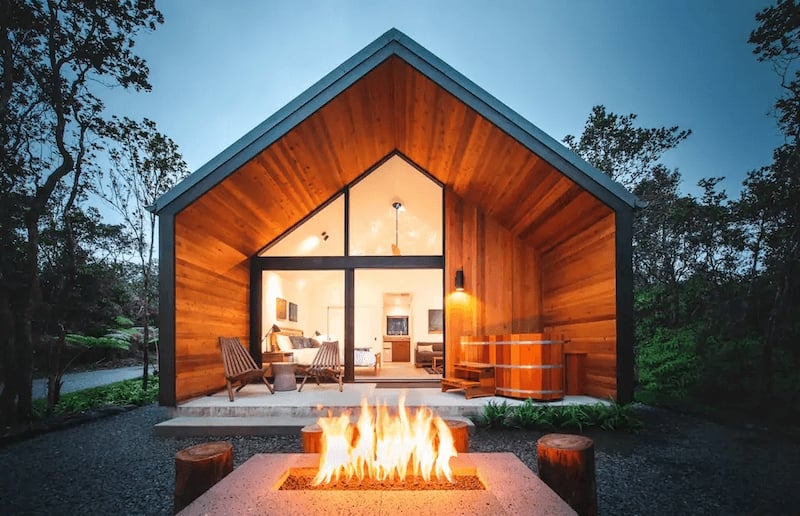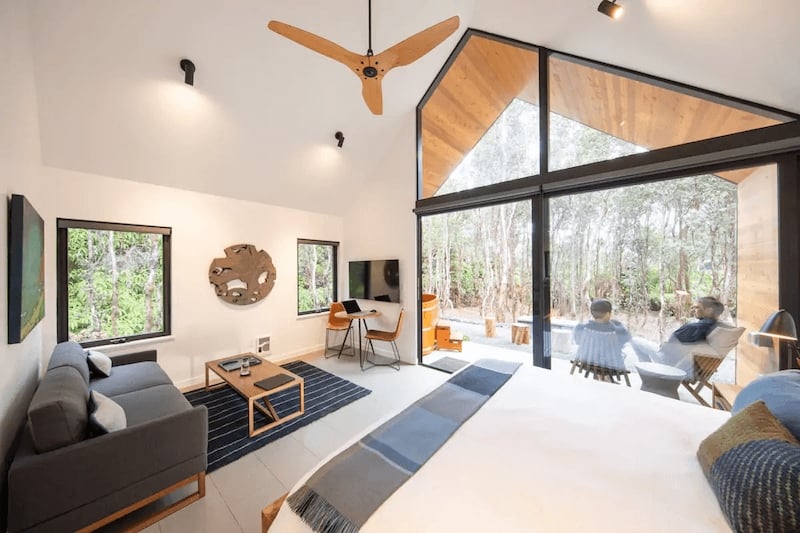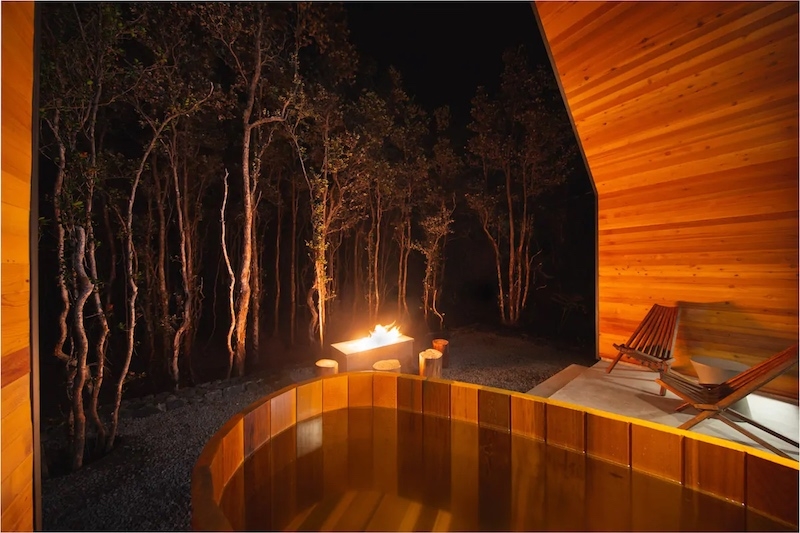 Listing name: Kūono at Volcano
Listing type: Entire cabin
Neighbourhood: Volcano 
Max. number of guests: 4
Nestled in a native forest, this modern volcano cabin is only five minutes away from the Hawai'i Volcanoes National Park. This isolated retreat in the woods comes with a fire pit, a minimalist living room, and a cedar wood hot tub. But the real highlights are the experiences it offers. Guests at this Airbnb in Hawaii can enjoy various activities, like drinking Kona coffee on the patio or blasting their favourite songs on the cabin's Bluetooth speakers. Perfect for couples or a family of four, it's a hidden gem that will rekindle anyone's love for the great outdoors. Really, camping out in isolation has never been this tempting! 
9. The Insta-worthy condo (Maui)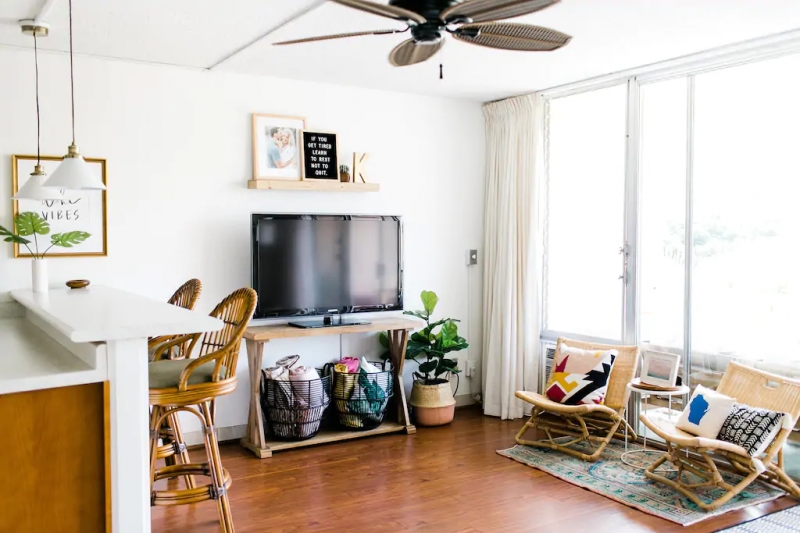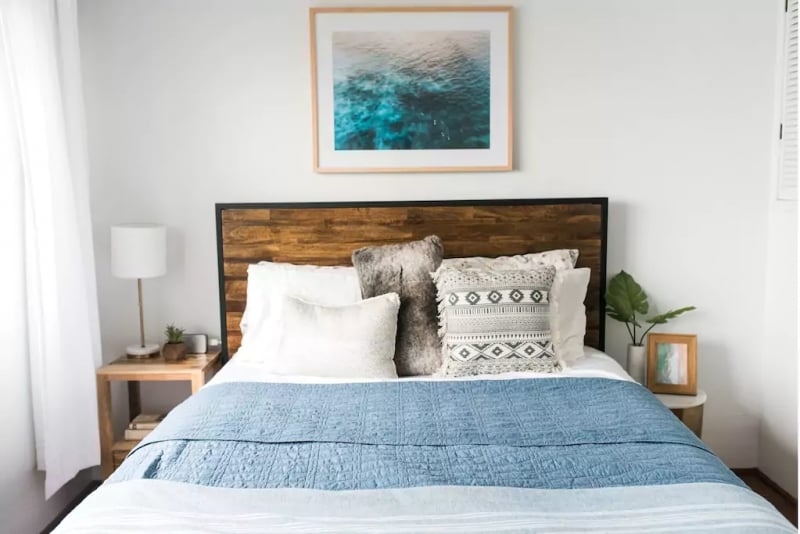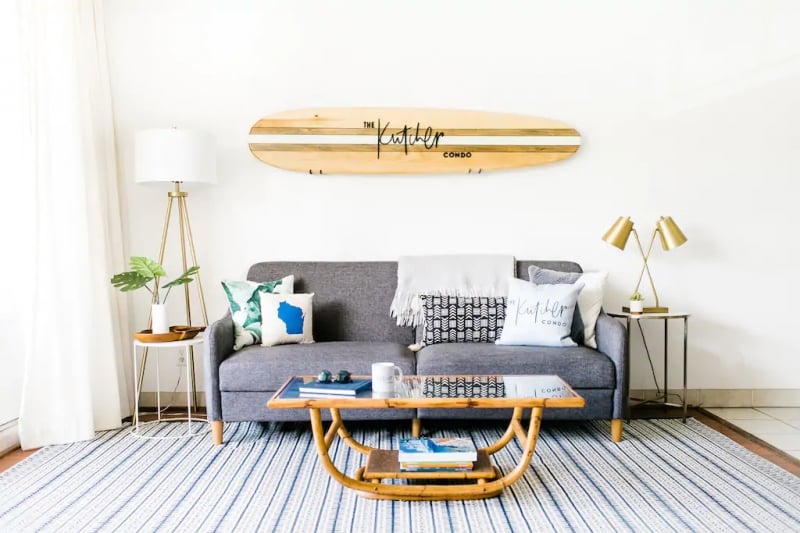 Listing name: Everything you need to enjoy true paradise!
Listing type: Entire condominium
Neighbourhood: Kihei
Max. number of guests: 4
Here's an Airbnb in Hawaii that screams GORGEOUS! Every corner of this modern home is pleasing to the eyes. Close to downtown Kihei and Wailea in Maui, this condo is a short stroll to the beach and some excellent dining options. Furthermore, the hosts provide beach towels and chairs, which is a testament to their attention to detail. The queen-sized bed in the bedroom is brand new, and there's a fold-out couch in the living room for extra sleeping space.
10. The studio loft on the 41st floor (Oahu)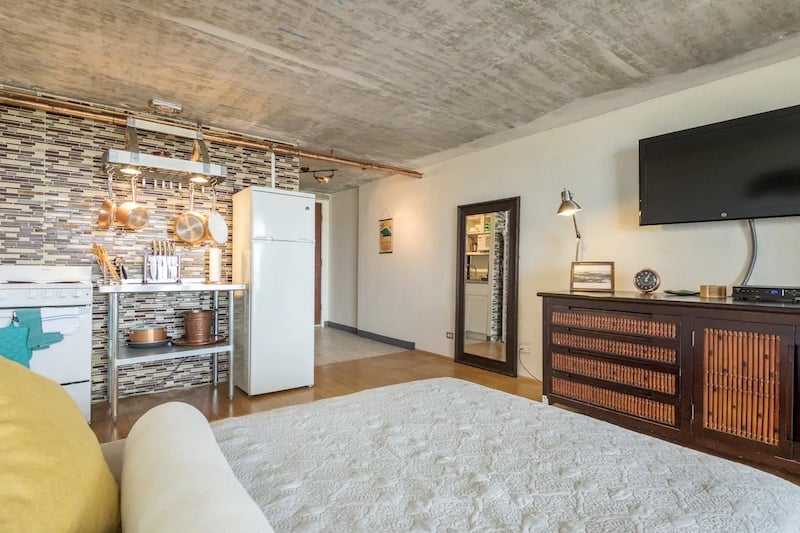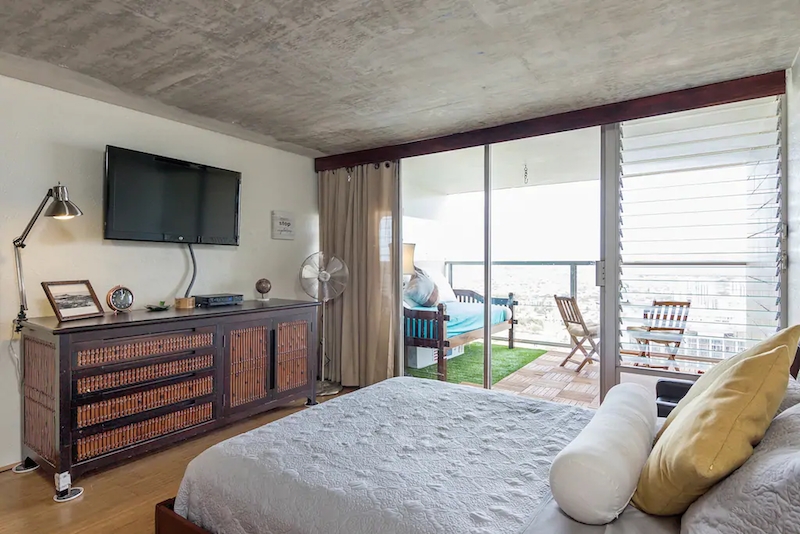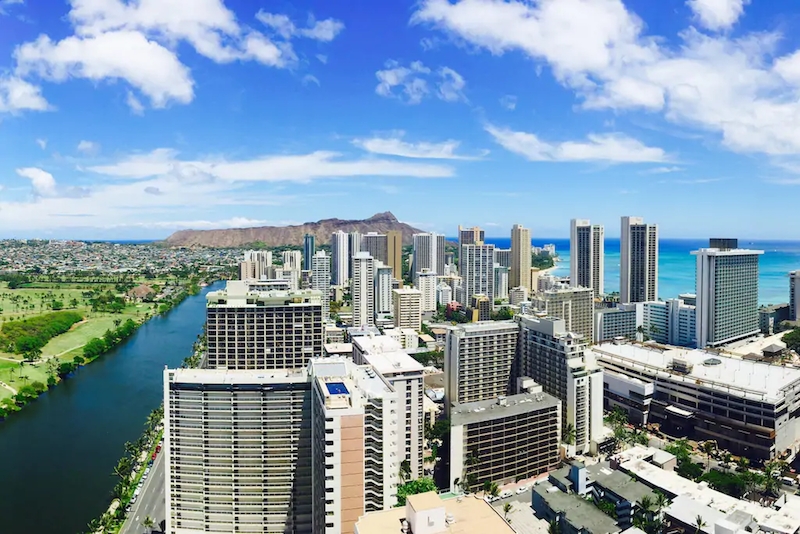 Listing name: Top of the World: 41st Floor Studio Loft - Waikiki
Listing type: Studio
Neighbourhood: Honolulu
Max. number of guests: 4
So maybe you're bent on staying in Waikiki to discover all its fun and excitement. If that's the case, then consider this studio loft on the 41st floor of the tallest tower in Waikiki. While there is a queen bed which sits right next to the mini-kitchen, it's also possible to set up two single beds on the large lanai and sleep out in the open air. After all, the view, which encapsulates downtown Waikiki and Diamond Head, is the main draw of this studio loft. The location is also perfect, right in the centre of Waikiki and a five-minute walk to the Waikiki Beach.
11. The family-friendly condo in the Waikiki area (Oahu)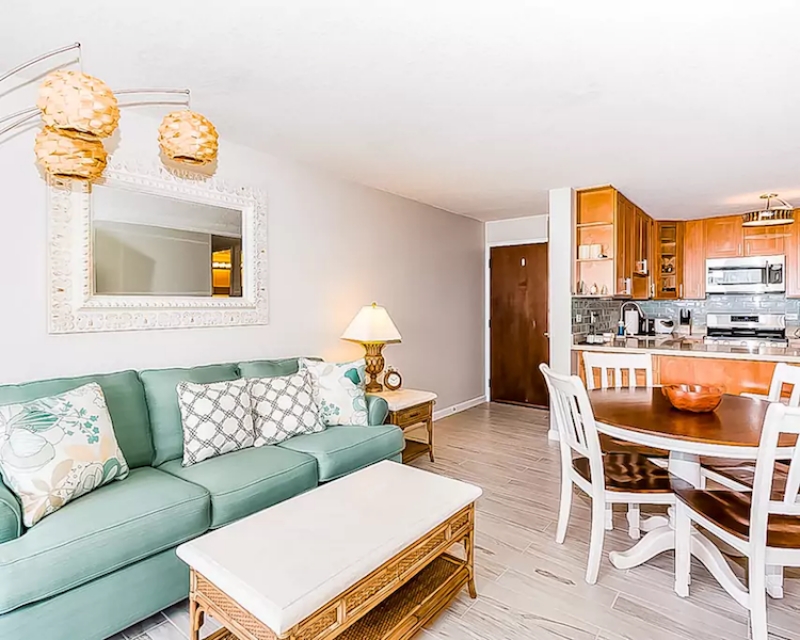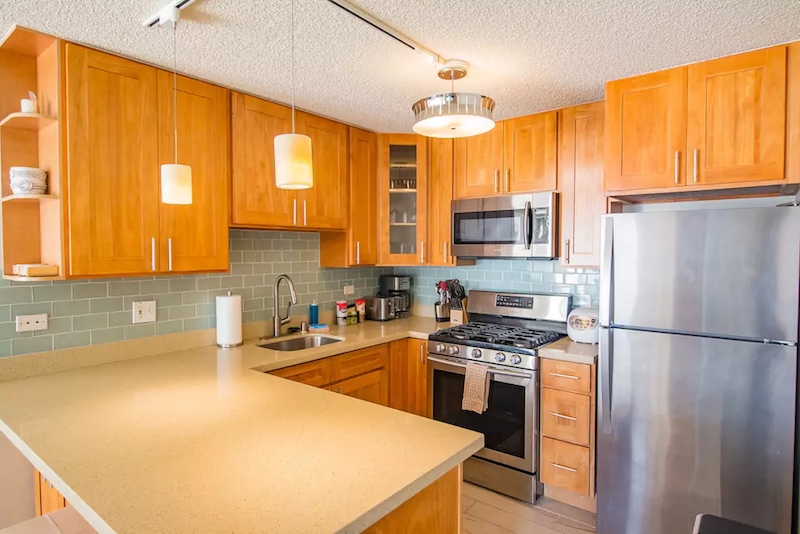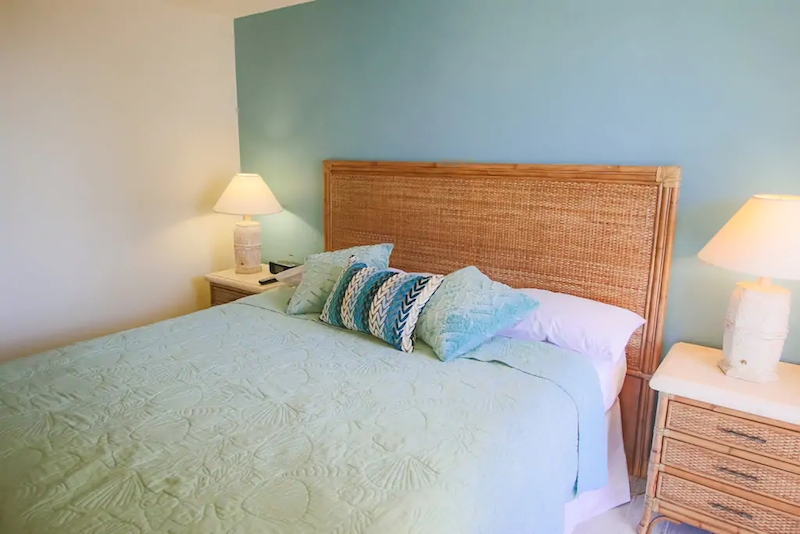 Listing name: Newly Renovated 2 Bd family-friendly Cond w/Parking
Listing type: Entire apartment
Neighbourhood: Honolulu
Max. number of guests: 7
Families would be accommodated very nicely in this spacious two-bedroom condominium. On top of providing a folding baby bed, a high chair, and kid-friendly eating utensils, there are also beach accessories, snorkelling equipment, beach umbrellas, mats, and floats. From the balcony, you can take in views of the Ala Wai Canal. Meanwhile, the Waikiki Strip is just five minutes away on foot. And if you are driving, parking in the garage is also included. Do take advantage of the building facilities as well: a pool, spa, sauna, and also a rooftop deck!
12. The adorable gingerbread house (Maui)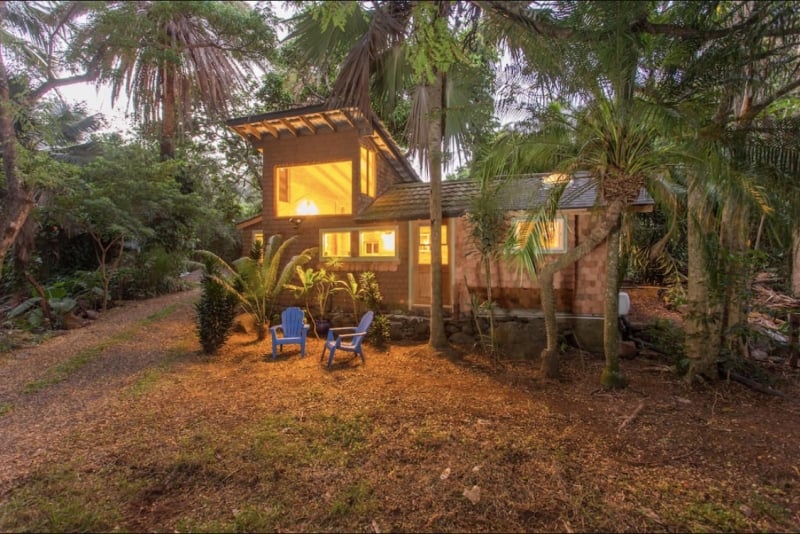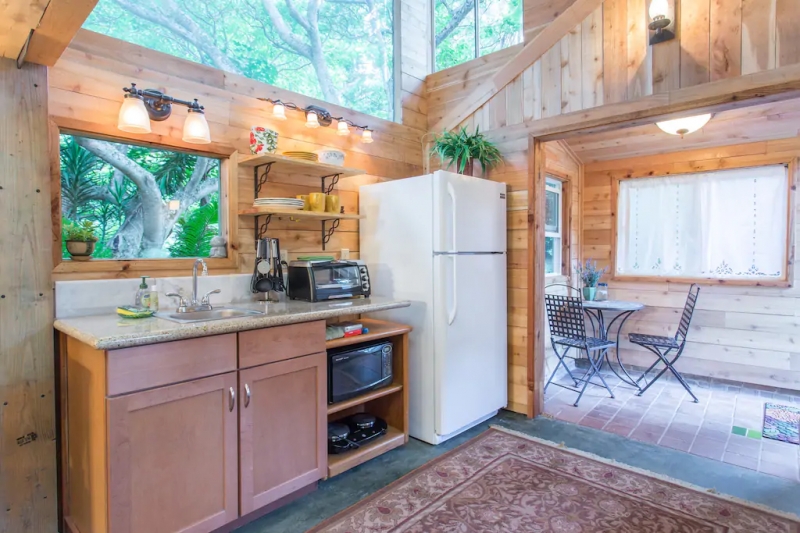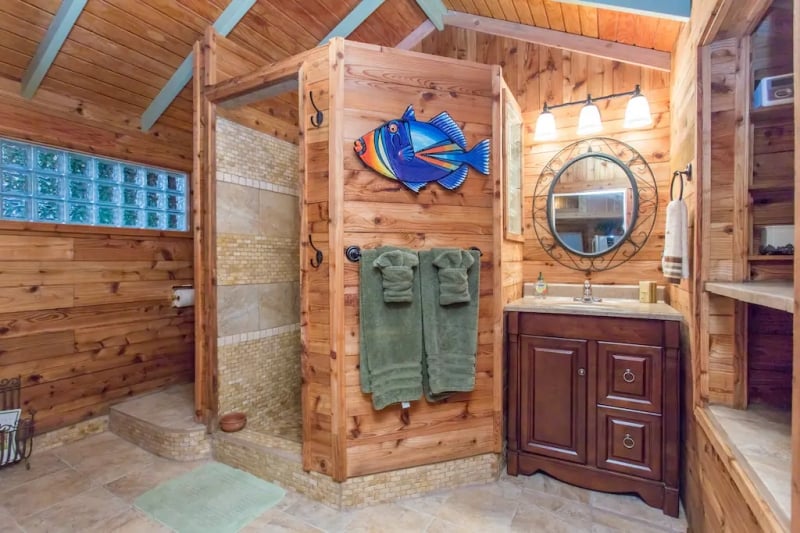 Listing name: Adorable Garden Gingerbread House
Listing type: Entire cottage
Neighbourhood: Makawao
Max. number of guests: 2
A gorgeous hideaway surrounded by greenery, this remodelled 1930's cottage is the ideal place for lovebirds who'd like to spend quiet time alone. It's fully-equipped with a kitchenette and a spacious bathroom with custom tiles and woodwork. Though you'll be embraced with a rustic cabin feels, fret not, there's still wireless internet and a TV with Netflix access. Still, it's best to have a rental car to get to the cottage; from there, it's 10 minutes to beaches and two minutes to shops and restaurants.
13. The Bali-style cottage steps away from the bay (Hawaiʻi)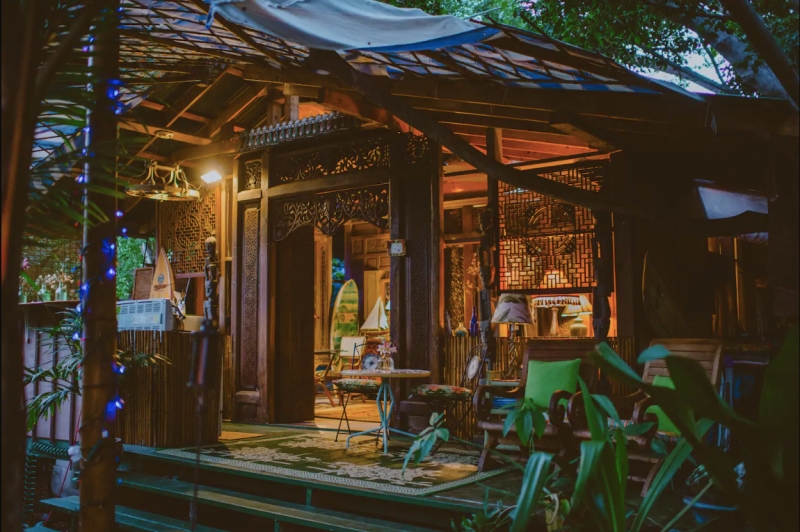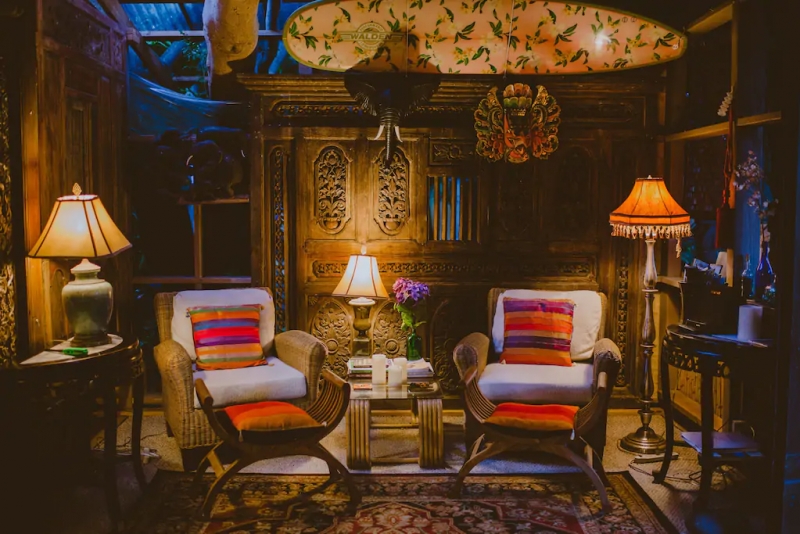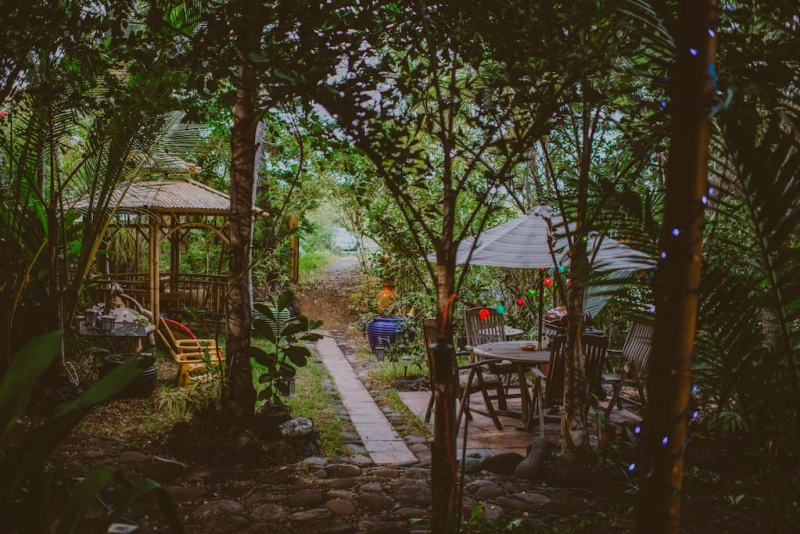 Listing name: Kealakekua Bay Bali Cottage -steps from Bay
Listing type: Entire guesthouse
Neighbourhood: Captain Cook
Max. number of guests: 2
Tucked in Kealakekua Bay, close to Manini Beach, this gorgeous cottage emanates a tropical vibe with its Balinese-inspired design. This Airbnb in Hawaii is built with teak panels and hides behind a large Ficus tree. Keeping up with the location, there are surfboards mounted on the ceiling of the bedroom as decorations. Rustic as it is, there's a fully-functional kitchen with a rice cooker, waffle iron, blender, and more. The beautiful yard, which feels like a private little jungle, is a huge bonus!
Also read: 8 Honolulu Airbnbs to Bookmark for Your Next Hawaiian Holiday
Have you found your dream Airbnb in Hawaii yet? Enjoy the experience, but don't get too comfortable – you'll need to overcome some inertia to set foot outside and explore the outdoors!