Looking for a weekend staycation, a quick place to rest during business trips, or an affordable stay at a boutique hotel? Look no further! Studio M Hotel caters to your every need; their signature loft rooms are a great synergy of comfort, functionality and style all blended into one – perfect for any type of guests!
But on top of all of that, do you know that there are MORE PERKS that await you should you decide to make your booking directly through the hotel's website ? If you fancy further discounts, free breakfasts and other hotel privileges, then Studio M Hotel's direct booking deals are the cherry on the top of your already awesome stay!
Trust us, you're going to want to ditch those third-party booking websites. Why wouldn't you, when direct bookings are so, so much better! Here are some direct booking packages offered by Studio M Hotel that will give you that extra push.
Pssst, sign up as a MyMillenium member and get 10% off your booking, on top of complimentary breakfast for 2, free WiFi access, as well as unlimited mobile internet and local calls. More details on that below!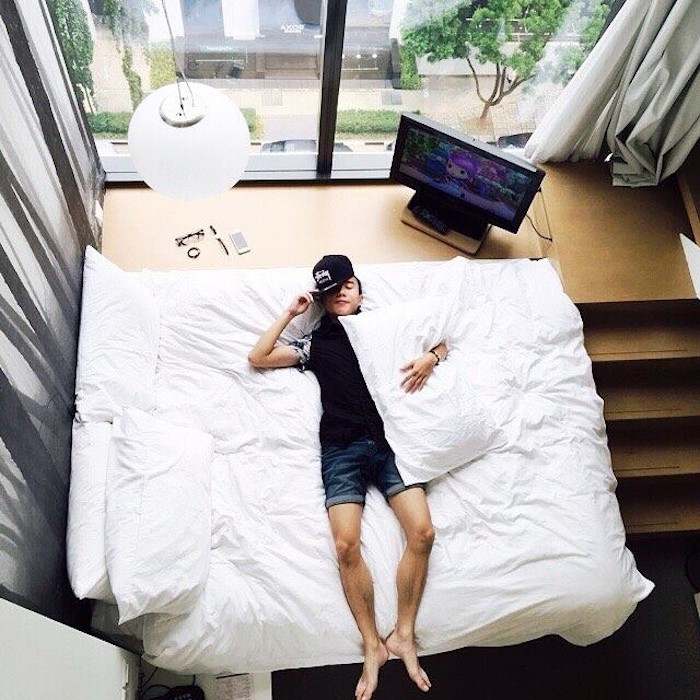 Image credit: Studio M Facebook, @jiahaotch (Instagram)
If you're certain that your holiday plans are unlikely to be changed or cancelled, then you'll be saving huge on accommodation expenses with Studio M Hotel's lowest rate package ! With the lowest possible prices to choose from, you'll be worrying less about your wallet and focusing more on the relaxation.
After all, It's called a "vacation" for a reason! Book 'The Lowest Rate' package right HERE .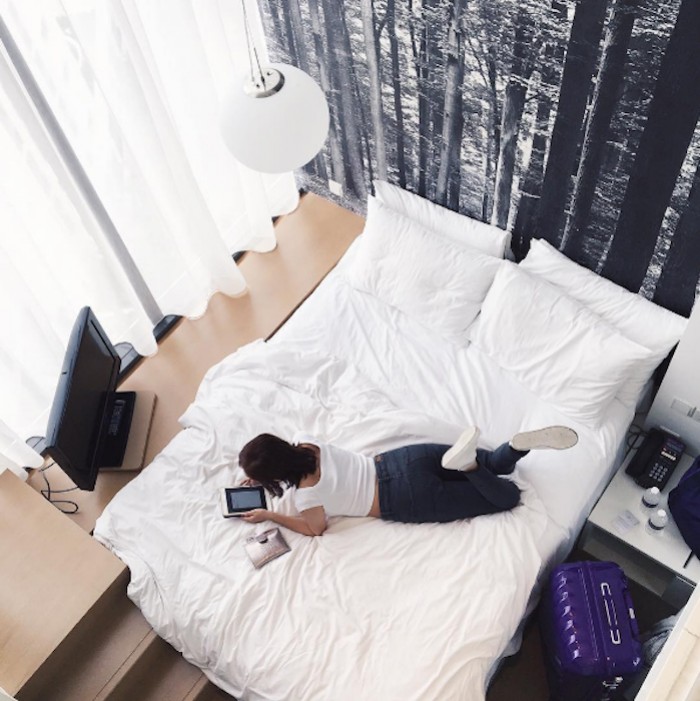 Image credit: Studio M Facebook, @yenniecheong (Instagram)
For the business travellers, the Bizcation deal offers complimentary benefits that are in-line with their needs. Enjoy a nightly taxi voucher of $15 when you're venturing out to close important deals, and celebrate your success afterwards with a daily replenishable stock of soft drinks and juices.
Need your clothes sparkly clean for the next day? Enjoy a 25% discount on Studio M Hotel's laundry services and you'll be walking into those client meetings with a fresh new outfit! Book now and gear yourself up for your next business trip.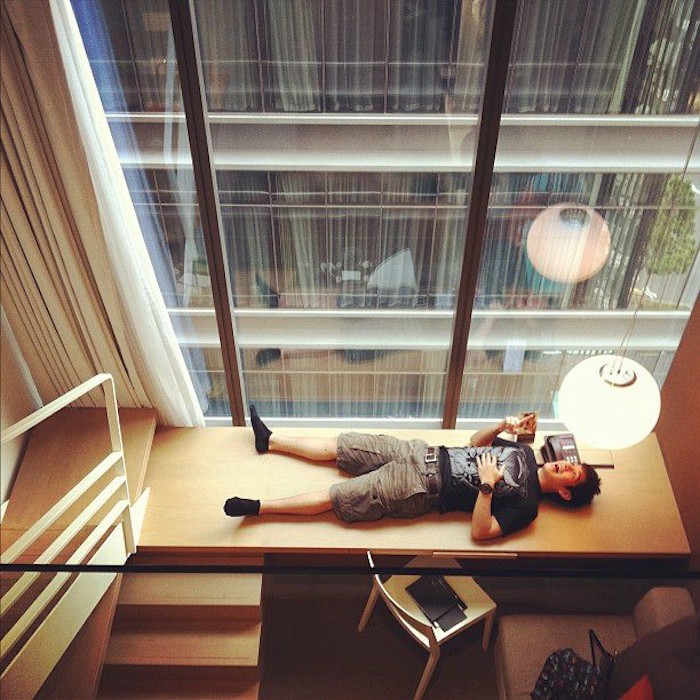 Image credit: Studio M Facebook
The Hello Weekend deal is a deal that has been specially packaged and aptly named after those who are looking to spend their weekend away from their homes. Basically, those looking for a well-deserved staycation! It rewards guests who are checking in on Fridays, Saturdays or Sundays with complimentary breakfast and Wi-Fi. It's the perfect way to recharge and reward yourself for all that hard work you've done over the weekdays!
Hello Weekend , anyone?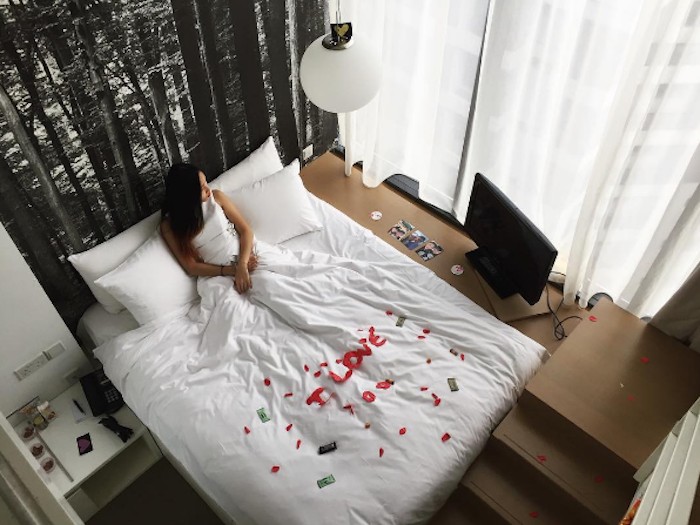 Image credit: Studio M Facebook (instagram) @nauxihz
Looking to throw a party for a loved one? The Celebrate with Style deal is exactly what you need, complete with a complimentary bottle of sparkling wine, delicious cake and flower arrangements on your bed upon arrival. P.S. Everything in the minibar is also free for your taking. Whether you're looking to celebrate a birthday, an anniversary or just to surprise that significant other, this package is perfect for any guests looking to throw a glorious party for 2.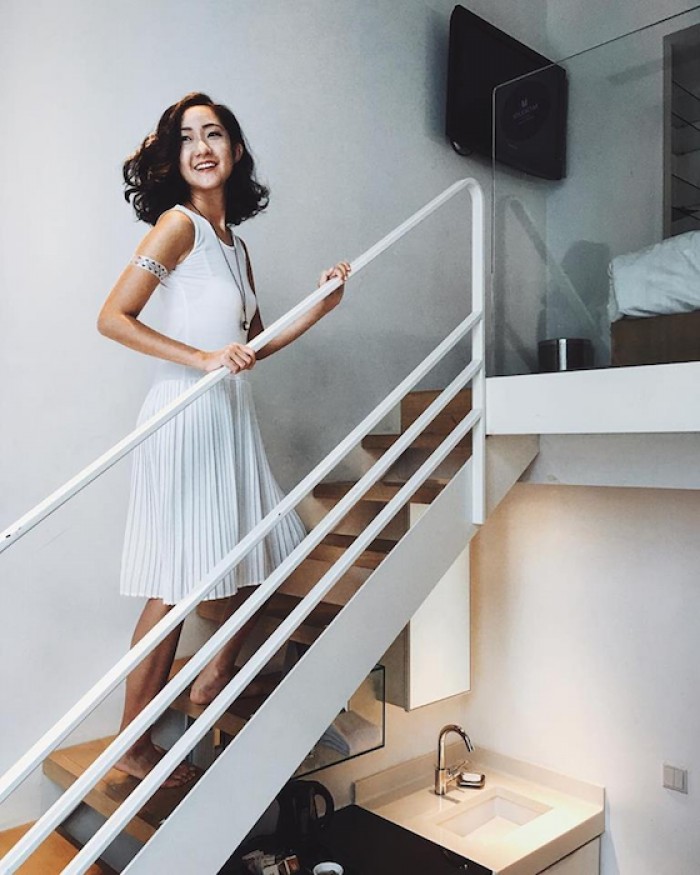 Image credit: Studio M Facebook (instagram) @jingle_belle_
Talk about having a discount within a discount! Simply sign up as a MyMillennium member , and you'll be able to receive a further receive a further 15% discount on top of your existing benefits when you book any of the above packages . Now you can save up for the more important things, such as sampling the scrumptious food around the city!
If you're not yet a MyMillennium member, then what are you waiting for? A plethora of guest loyalty rewards await you when you sign up on their official page ! Accumulate points from staying with their associated hotels which allow you to enjoy lots of perks, such as complimentary room upgrades and further discounts at their food and beverage outlets!
Oh, did we also mention that all My Millennium members will receive a free drink upon their arrival? Take your pick of either beer or house poured wines to quench that thirst after checking in. How sweet is that!
But apart from all these featured direct booking deals , what exactly does Studio M Hotel itself actually have to offer? Well, as a matter of fact, here are a few great reasons why you should make this hotel your place of stay!
You can...
Be within easy reach of many iconic Singapore attractions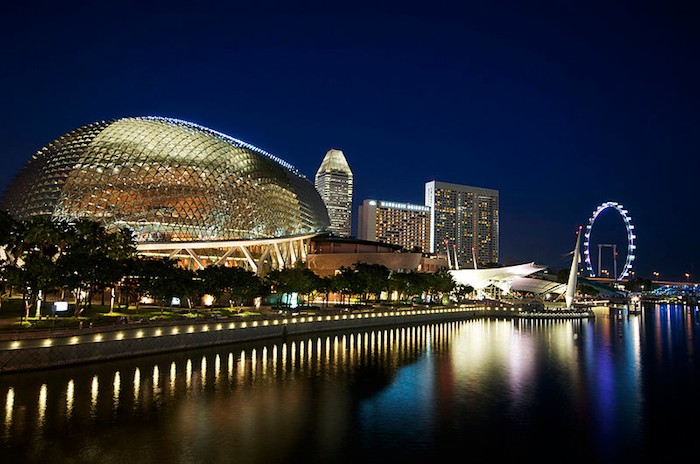 Image credit: William Cho
From Studio M Hotel, guests can easily visit a wide variety of nearby city attractions via the MRT. From the fancy restaurants and wine bars around Clarke Quay, the traditional charm of Chinatown, to the rich art culture in Esplanade, we guarantee that you won't run out of things to do during your stay!
Stay in lofts that are tailored to your requirements
Image credit: Studio M Facebook, @beixin (Instagram)
At Studio M Hotel, the lofts are specially created to suit the needs and tastes for each staying guest. Those looking for basic accommodations will enjoy the simplicity and cosiness of the Studio Loft without going too out of their budget. Guests looking for a little more indulgence might instead opt for the Moonlight Loft, which features a private open-air patio where guests can chill on comfy chairs and enjoy the panoramic views of the city skyline!
Enjoy all the great amenities and facilities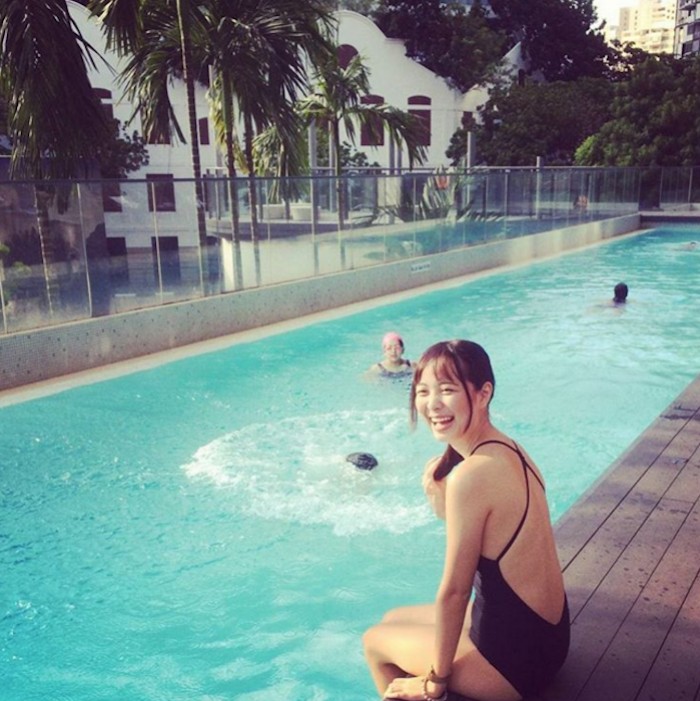 Image credit: Studio M Facebook ; (instagram) @lojustine (Instagram)
If you don't feel like leaving the hotel, fret not! Take it from us – the amenities and services that Studio M Hotel has will keep you significantly entertained throughout your stay. Take a dip into one of their swimming pools, have a breather on the nearby cabanas, or simply cool off with a couple of drinks at their MEMO bar!
Still feeling a little uncertain? Well don't just take our word for it, go ahead and make a direct booking with Studio M Hotel on their webpage . Just be sure to thank us when you're left dumbfounded by the amazing deals that are just a few clicks away. Direct bookings, FTW!
---
Brought to you by Studio M Hotel.