Instead of throwing yourself pity parties on Valentine's Day, here are seven things you can better spend your time on come 14 February.
1. Meet fellow singles (and fish) at S.E.A Aquarium's singles-only party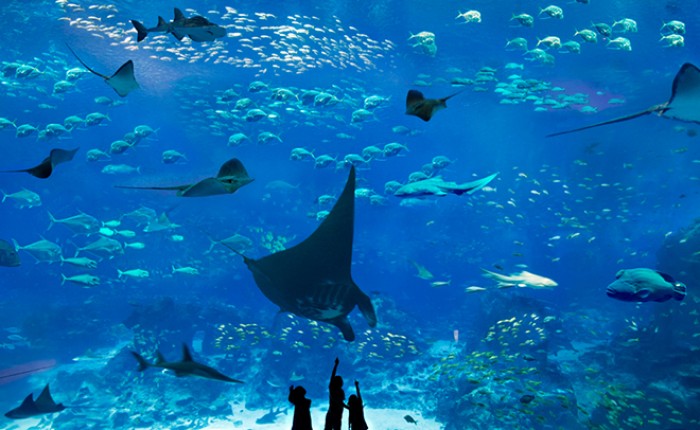 Image credit: RWS
Change the narrative around Valentine's Day and spend it without a beau this time, but with the 100,000 marine animals here at S.E.A. Aquarium. There's plenty of fish in the sea, they say. And this time, it's quite literally true.
These scaly friends aside, LOVE at S.E.A.A., an inaugural singles-only event held at S.E.A. Aquarium, will also bring you food and drinks, games, live band performances, and best of all – fellow lone souls you can admire the long-nose hawkfish and leopard sharks with.
When? 12 Feb 2017, 7.30pm to 10pm
Price: $50 (buy tickets here )
2. Gather your single friends & bust crimes at LEGO Batman Escape Room
Doesn't matter if you don't have a prince charming or knight in shining armour to call yours. Don a cape, channel your own valiance, and defeat the villains in this novel LEGO Batman-themed escape room set-up that LEGO Singapore has ingeniously constructed.  
Where? B4 ION Orchard
When? 24 Jan to 18 Feb 2017, noon to 8pm
Price: Free
3. Have a bomb at a solo-cation in SO Sofitel Singapore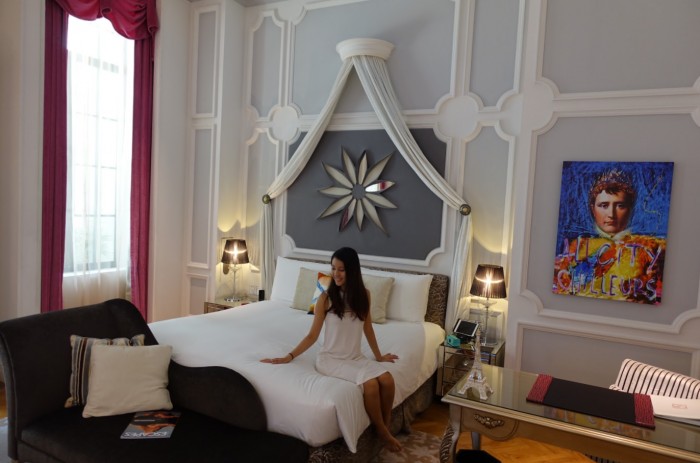 There's really no better time to pamper yourself rotten than on Valentine's Day. So ditch that age-old formula of needing a beau to have a staycation, treat yourself (or gather your single girlfriends) to a perfect night-stay, and get ready for an unconventional, yet equally eventful Valentine's Day this time round.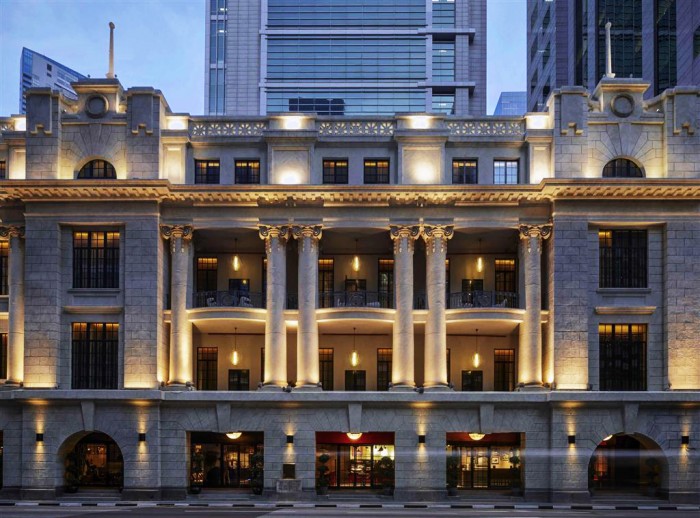 Image credit: SO Sofitel
An ideal refuge for this whole solo-cation business is SO Sofitel, or more popularly known as that chic accommodation with one of the grandest building exteriors in town. Everyone recognises SO Sofitel as a majestic neoclassical hotel with that perfect French touch. That aside, the interior of SO Sofitel is pretty damn impressive as well, from the rooftop pool bar to the swankiest hotel lobby, elegant suites, and some of the classiest bathrooms you'll ever step foot on.

Pop a champagne, catch up on that Netflix episode you have set aside for too long, snooze in the bathtub just because you can. A solo-cation means you're the boss, sans obligations and whatever other fuss you and your (hypothetical) other half would probably fight over. So… Do whatever the hell you want, and who knows, this may just be the first of many more solo-cations to come.
And when you're done basking in the beauty of your room, there are also plenty of things to do around the area . So if you're concerned about being bored out of your wits, cast those worries away!
Tempted yet? Find out everything you need to know about SO Sofitel Singapore here .
4. Pick up a skill none of your friends have
Think attending workshops, and scrapbooking or cooking classes probably come to your mind. But look it up and you'll find that there's actually an astounding selection of unconventional workshops you can attend, from Ninja classes to a mermaid school , from prata-making to possibly extraterrestrial-spotting.
Here are my two picks this Valentine's Day:
Chinese Opera skits classes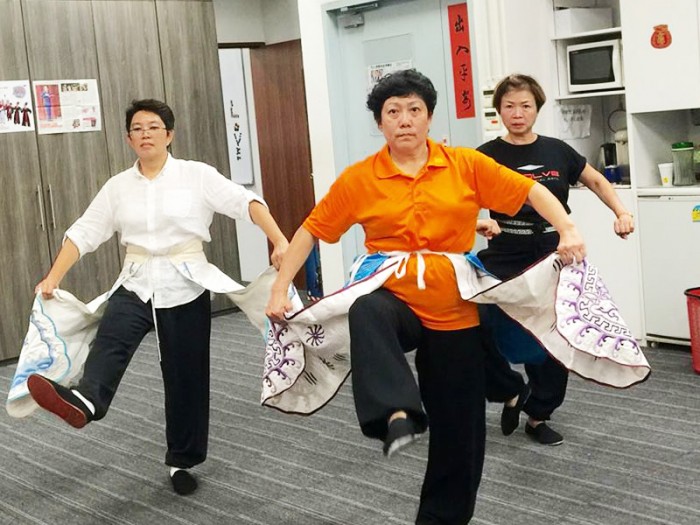 Image credit: Aliwal Arts Centre
What? Weekly Opera Body and Movement Class by Nam Hwa Opera Limited
Where? #02-09, Aliwal Arts Centre, 28 Aliwal Street Singapore 199918
When? Every Tuesday
Short film-editing workshop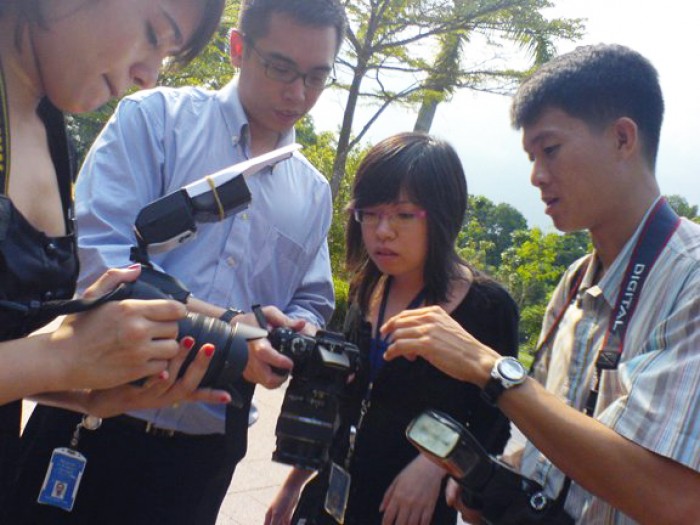 Image credit: Objectifs
What? The Art of Editing a Short Film by Gek Li San [Workshop]
Where? Objectifs, 155 Middle Road Singapore 188977
When? 14 Feb 2017, 7.30pm to 10pm
5. Elope with Mother Nature on a hike
Even if you think you're in the deepest of this singlehood abyss, I'm telling you there's always, always someone there for you, and that's Mother… Nature.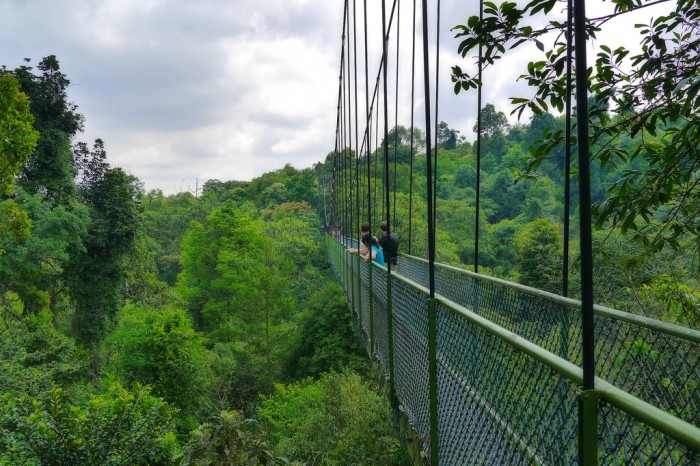 Image credit: travel oriented
Singapore may be a concrete morass, but there's actually a fair bit of beautiful hiking spots you can escape to. This includes Macritchie Treetop Walk, Southern Ridges trail, Fort Canning Park, Bukit Timah Nature Reserve, and Dairy Farm Nature Park, just to name a few. So pack your trekking gear, grab a couple of buddies, and head to one of these nature sanctuaries this V-day.
Your friends in love will be munching on their boxes of heart-shaped chocolates, while there you'll be burning away calories. Take that, lovebirds.
6. Party in a museum @ Asian Civilisations Museum

Image credit: Peatix
Party in a museum? You heard it right. As strange as that sounds, Asian Civilisations Museum is actually organising a (not-so) secret party in the month of February, where a museum visit finally entails more than your usual artefacts and exhibits humdrum.
On top of ACM's Port Cities special exhibition, expect cuisines from Singapore, Nagasaki, Batavia, and Canton, bespoke cocktails served up by geishas, performances, and more – all that in a uniquely intimate setting you're not going to find in any other museum.
What? Port Cities: Multicultural Emporiums of Asia
Where? 1 Empress Pl, Singapore 179555
When? 6 to 19 Feb 2017, 7pm
Price: $99 (buy tickets here )
7. Sweep up cheap fashion pieces for a good cause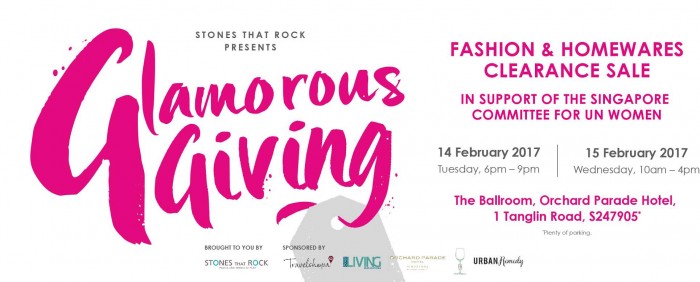 Image credit: Glamorous Giving
How does retail therapy and bargained fashion brands as a Valentine's Day plan sound to you? It doesn't just end there. Glamorous Giving, a fashion and homeware clearance event organised by jewellery brand Stones That Rock, will be partnering and supporting the Singapore committee for UN women for its clearance spree this V-day. Shopping for chic pieces on a steal, AND for a good cause? Count me in; don't need no bae this 14 Feb.
What? Glamorous Giving
Where? The Ballroom, Orchard Parade Hotel, 1 Tanglin Road Singapore 247905
When? 14 and 15 Feb 2017, 6 to 9pm and 10am to 4pm
There's really no excuse to be moping in solitude this Valentine's Day. Get up, get dressed, and get out – you'll see why being single on this very date might just be the next best thing that's happening to you.