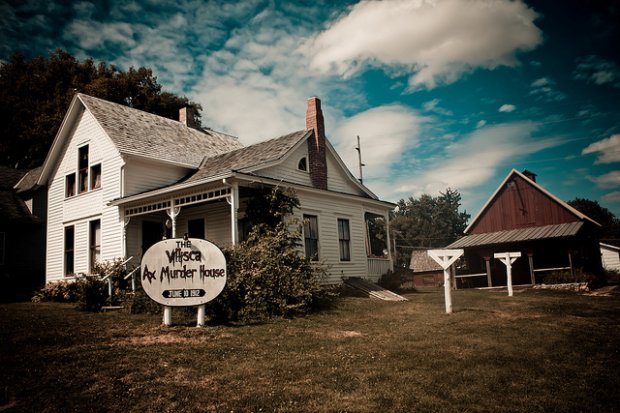 How much are you willing to pay to scare yourself? You don't only need to be brave; you also need to be rich in order to spend a night in one of the scariest places on earth – the Villisca Axe Murder House.
Between the evening of June 9, 1912 and early morning of June 10, 1912, in the peaceful town of Villisca, Iowa, six members of the Moore family and two house guests were bludgeoned to death by an axe. After all the long investigations, the murderer was never caught and the case remains unsolved until now. The house was sold to local museum operator Darwin Linn in 1994. It was renovated, restored to its original state (of course without the bloody crime scene), and turned into what is now known as the Villisca Axe Murder House.
If you're really interested (and rich), you can simply pay the price of USD428 (approx. SGD547) and off you spend a night complete with children's voices, falling furniture and flying objects. If you've seen the movie "Paranormal Activity", you know what to expect.
If you don't have the guts and the money, well, you'd have to settle for this short documentary.
40.930568, -94.973237,Villisca Axe Murder House, East 2nd Street, Villisca, IA, United States
Dare to spend a night in one of America's most haunted places?
Image credits: Jennifer Kirkland