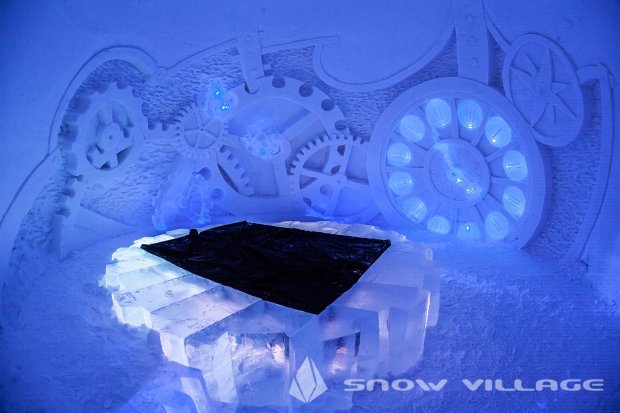 If Sweden has IceHotel, Finland has an entire village of ice and snow. Located 30 kilometres north of the Arctic Circle, the Snow Village features a hotel, a restaurant, a cocktail bar, a chapel, a slide and a network of spectacular corridors – everything made out astonishing snow and ice.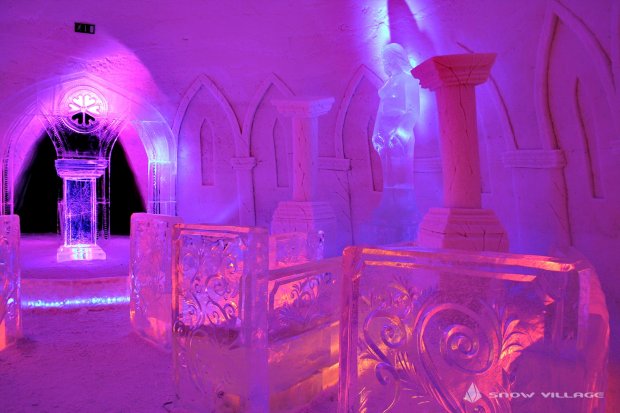 The village's temperature remains at a comfortable -2 and -5 °C regardless of the outdoor temperature so you don't have to worry about your whole suite turning into liquid state. The Snow Village changes its design and architecture annually to give visitors different things to discover each year. If you're looking for a cool and awesome place to hang out this winter, the Snow Village in the Western part of the Finnish Lapland is the best place to be.
Let's explore how village looked like way back in 2009.
67.542023, 24.494467,Snow Village, Lainiotie, 95980 Kittilä, Finland
Head down to Finland to experience this magical Snow Village yourself.
Image credits: snowvillage.fi