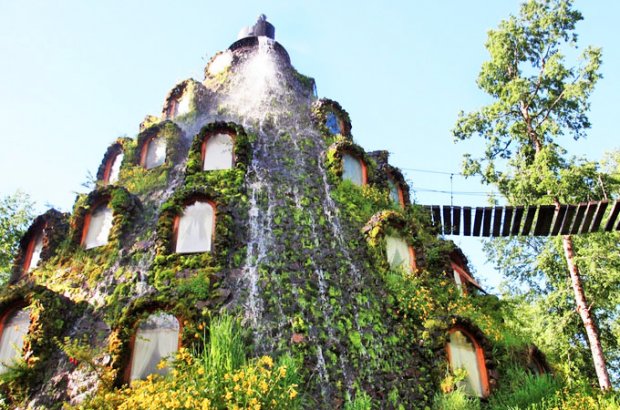 Image credits: inhabitat.com
Looking like a Hobbit home straight from Middle Earth, Magic Mountain Hotel is actually more captivating than what meets your eyes. It's special not just because of its unusual appearance but also because of its strategic location. This unique hotel is nestled inside the Huilo Huilo Private Natural Reserve in Chile.
Image credits: huilohuilo.com
Experience an exceptional accommodation while enjoying the reserve's fascinating attractions like the Huilo-Huilo Falls, Pudu, the world's smallest deer species, and the longest zip line system in South America. This eco-friendly hotel has nine rooms equipped with pleasing amenities and large windows that offer breathtaking views of the surrounding forest. If you're seeking to relax while seeing some of the world's best preserved flora and fauna, you know where to go.
-40.040228, -71.938552,Reserva Huilo-huilo, Chile
Hit up this eco-friendly hotel when you visit Chile.