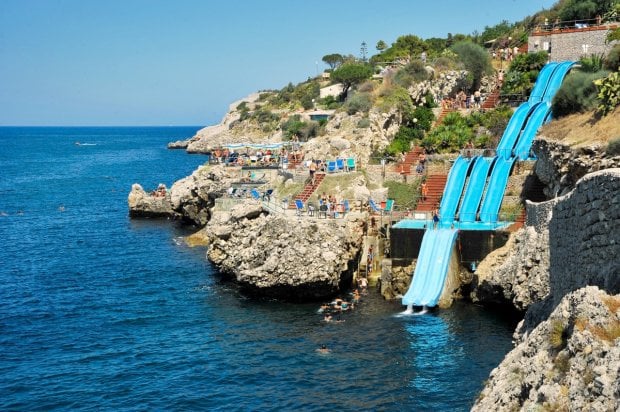 If you're planning a summer vacation in Italy, you may want to consider staying at Citta del Mare Hotel Village in Sicily. Apart offering quality services and exquisite amenities, Citta del Mare boasts an adrenaline-inducing superslide that drops you straight into the Mediterranean Sea. If you're fond of waterslides, you should not miss this one-of-a-kind splashing experience – a perfect excuse to let go of your inner child.
Citta del Mare is just a 40 minute drive from the capital city of Palermo, making it an ideal location for those who want to enjoy both the vibrant city and the laid-back beach life. Proud to be the largest holiday resort in Sicily, Citta del Mare is truly a place where boredom never strikes.
38.097496, 13.080717,Città del Mare Resort SS 113, Km 301, 100 90040 Terrasini PA, Sicily, Italy
Stay at this wonderful resort to have a memorable summer vacation in Italy.
Image credits: itaka.pl