I'm a sucker for brilliantly-designed spaces. Whether it's a boutique hotel that I'm spending just a night or two in, or a chic rooftop bar to lounge at on a Saturday night, the space and decor of the place can make or break my experience. Sounds dramatic, but it's true!
Interior design is like livable art, and these places in Singapore have pretty much nailed it. And a common trait between them? They all have loft-style spaces. Because why stop at a single storey to create all that interior (and exterior) design magic when you can have TWO?
Hotel Loftcations
Singaporeans looove staycations, and are constantly on the hunt for creative staycation ideas to top their previous ones. Personally, an accommodation that never disappoints is a loftcation. With the extra level of space introduced, it's always fascinating to see how the hotel plays with it to enhance the staycation experience on a whole.
Studio M Hotel
This minimalistic, Italian-designed beauty has pioneered the whole loftcation movement in Singapore, and remains as one of the most popular staycation spots till date. It's not hard to see why!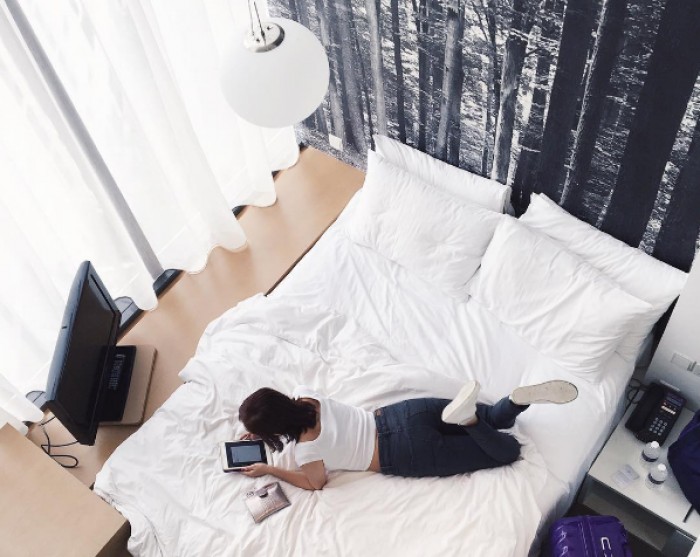 Image credit: Studio M
With a cosy mezzanine space, floor-to-ceiling windows looking out on the cityscape, and Instagram-worthy spots at every corner of its rooms (and lobby!), Studio M highly emphasises on style without compromising one bit on functionality.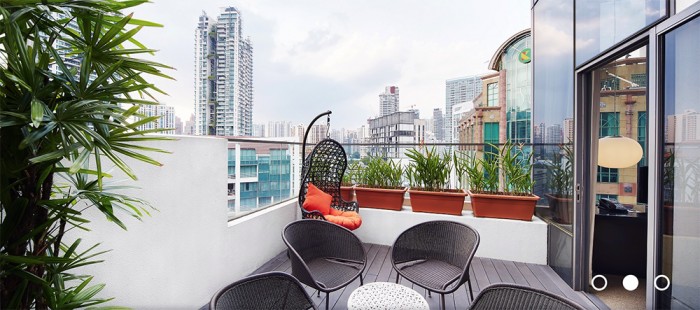 Image credit: Studio M Hotel
Studio M's Moonlight Loft option even pampers you with your very own open-air patio, an ideal space for a birthday party, family gathering, or simply an even yoga session with your best friend.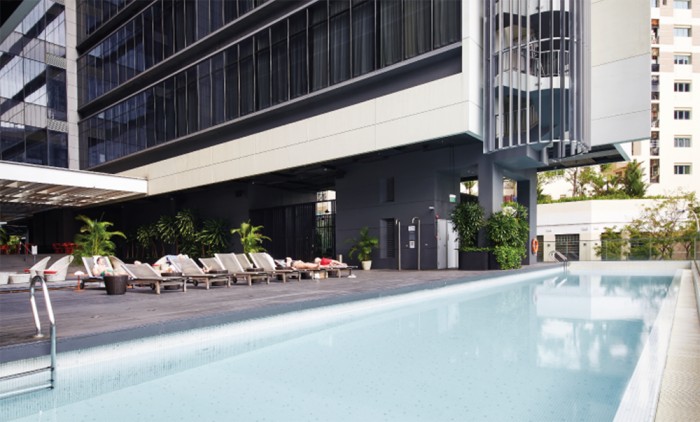 Image credit: Studio M Hotel
Studio M is ideally located in the heart of central Singapore, and boasts a full-range of amenities that will assure you a top-notch staycation! So when you're finally done basking in the beauty of your loft, you can take a dip in the pools, grab complimentary drinks at the self-help concept bar, or lounge away in one of the cabanas at the tropical deck.  
Treehouse loftcations
Did you know that in this tiny tiny country of ours, there's a spanking total of 5,009 high-rise buildings?? This ranks us 5th worldwide. Considering how microscopic we are relative to the other cities in the running, that's one phenomenal feat, Singapore!
But living in a concrete jungle can be pretty stifling, and it's hard to find a sanctuary away from the city for a respite. With every obscure little piece of hipster haven you discover, you'd probably find it filled with people soon enough. If you relate to this predicament, treehouse loftcations are perfect for you.
Cosily tucked away amidst canopies after canopies of lush foliage, these staycations are so far-flung from the city hubbub that you'd feel like you've momentarily eloped Singapore. In this case, marrying Mother Nature.
TreeTop Loft, Resorts World Sentosa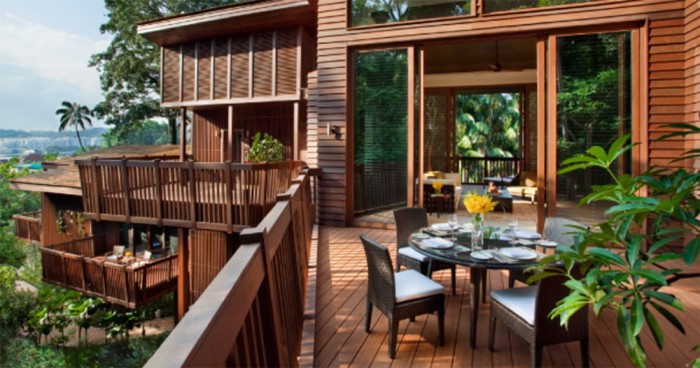 Image credit: Resort World Sentosa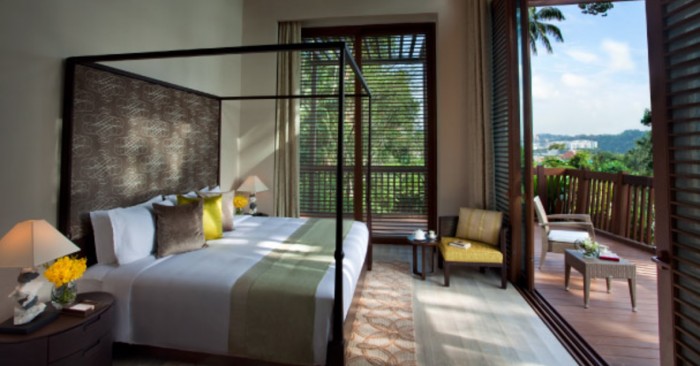 Image credit: Resort World Sentosa
Priced at S$1800 a night, it isn't exactly friendly on the wallet… While you save up for this staycation of a lifetime, a virtual tour will suffice. :-D
Glass Loft, Siloso Beach Resort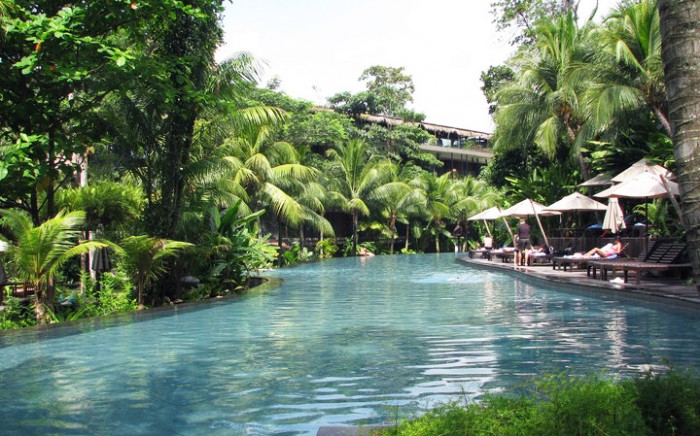 Image credit: Siloso Beach Resort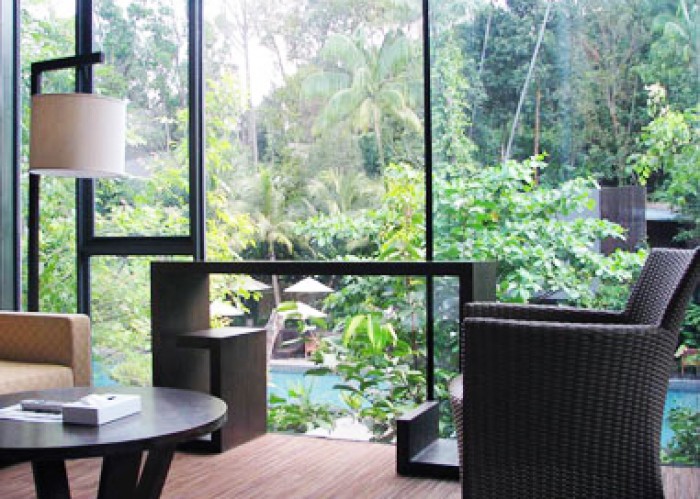 Image credit: Siloso Beach Resort
Siloso Beach Resort is nested just a few steps away from Siloso Beach, and is Sentosa's only Eco resort. It's also home to the only natural spring water landscape pool in Singapore, complete with a waterfall! And if that doesn't sound enticing enough, they have a Glass Loft room option which will quite literally blow you away (perhaps with the abundance of au naturale wind from all around).
Loft Cafés
Cafés these days are more than just coffee and cakes. So while regular cafés don't quite make the cut anymore, concept cafés in Singapore are increasingly well-liked, especially with eccentric customers like myself. Your finest roast of coffee beans may not win me over, but if you have your waiters dressed in gorilla suits, I'll sure as hell be back for seconds.
La Marelle Café & Boutique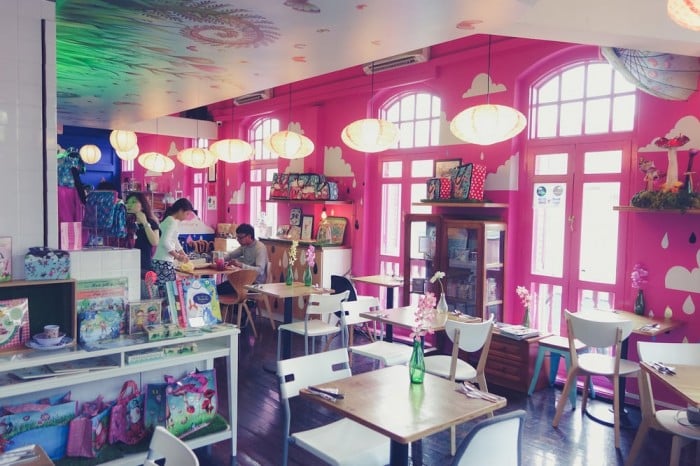 Image credit: La Marelle Cafe & Boutique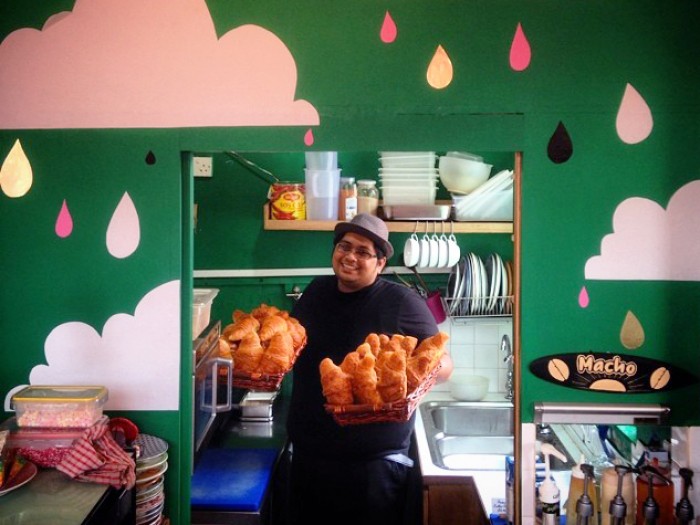 Image credit: La Marelle Cafe & Boutique
La Marelle Café & Boutique is one such café, best described as an eclectic equation of neon lights, an explosion of rainbow bath bombs, and is basically a whimsical fairytale come-to-life. And the best part? Its loft-inspired layout even has a 2nd storey for extra seating space, and also for an extra touch of magic.
d'Good Café @ Holland Village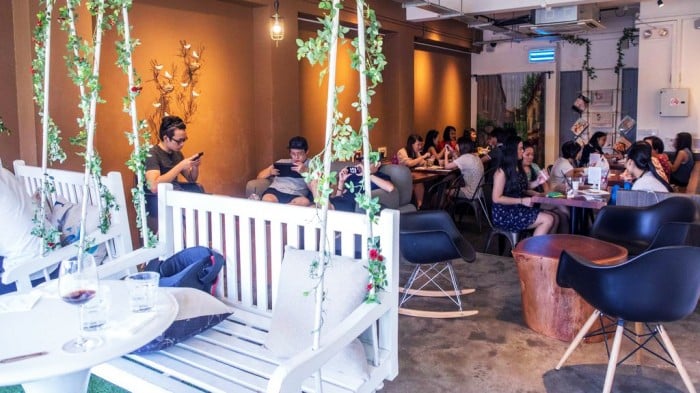 Image credit: d'Good Cafe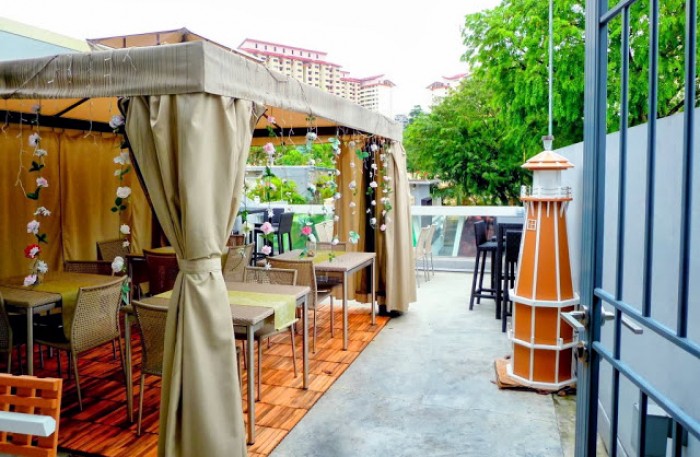 Image credit: d'Good Cafe
d'Good Café is a classic multi-storey eatery known to many, especially for its rustic and laidback interior. With four different spaces (The Bar, The Lawn, The Attic and The Balcony), each having a unique concept, d'Good Café makes a perfect hangout for anyone and everyone.
The second floor houses the Bar and the Lawn, fully decked with tables, powerpoints, and an ethereal-style swing set – a space perfect for students and couples. While on the rooftop, the Attic is a family-friendly area with beanbags and toys for the kids, and The Balcony is an al-fresco space for you to soak up all the chill vibes.
HDB units
Gone are days where HDBs are gaudy blocks of mismatched colors. With the help of genius interior designers and occasional Pinterest browses, you don't need a mansion to have a dream home. Even if your dream home is a loft. ;)
HDB unit in Punggol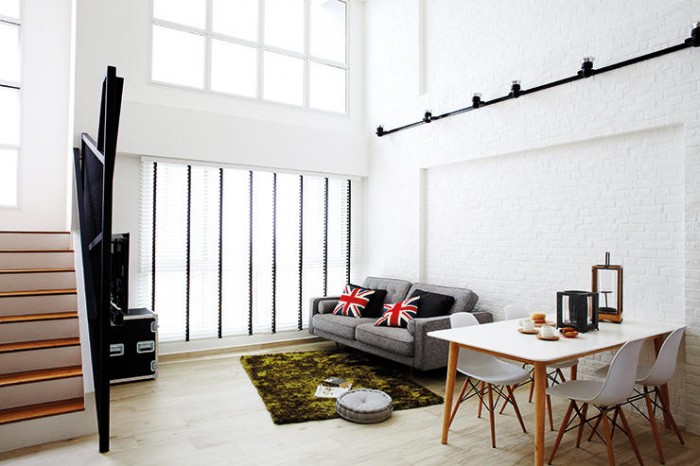 Image credit: Space Sense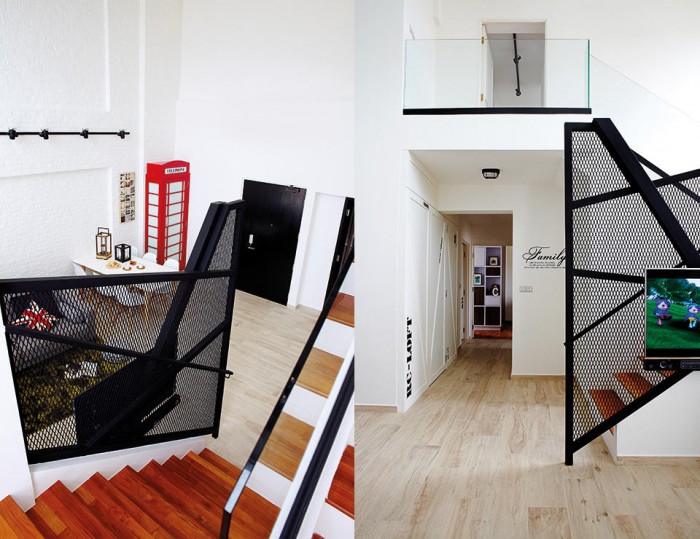 Image credit: Space Sense
This duplex apartment in Punggol is cleverly designed by Space Sense Studios, a boutique interior design firm, which utilises the high ceilings to transform the unit into a spacious double-storey one. For a final touch, the industrial-style finishings perfectly accentuates the lofty look and feel of this humble abode.
HDB unit in SkyTerrace @ Dawson
Image credit: Inzzstudio
Yes, this actually is a HDB unit! Playing the height of the house to its best advantage, a second floor was designed and constructed to turn this otherwise typical space to an elegant loft-style bachelor pad. Definitely a home I'd love to come back to everyday.
Are you inspired to unlock the potential of your HDB home yet? Or planning for a breather next weekend in a loftcation?
There are many types of loft-style spaces in Singapore –  from cafés atop shophouses to extravagant treetop hotels that most of us probably wouldn't be able to ever step foot on. But our favorite choice for a loft experience is definitely still at Studio M Hotel. Gorgeous yet affordable, it makes the perfect night's stay nowhere else can rival!
So, when's your next loftcation?
---
Brought to you by Studio M Hotel.