Imagine: you and your BFFL, chilling by the poolside, evening cocktails in hand as you girls chat about anything and everything. Or enjoying some sweet treats as you two lounge around in your totally chic room, feeling like you just came right out of a Sex in the City episode. Sounds good? Just WHEN was the last time you had a girly weekend getaway with your bestest gal pal?
You haven't had one with her in forever, say whaaaat ? Well, it's high time to quit stallin' and start DOING. Get your butts down to planning your next fabulous staycay together with your bestie, and what better place to do it than at these totally fabulous hotels? So read on to find out which hotel is the best for you and get ready for the luxurious weekend that you both deserve.
1. Quincy Hotel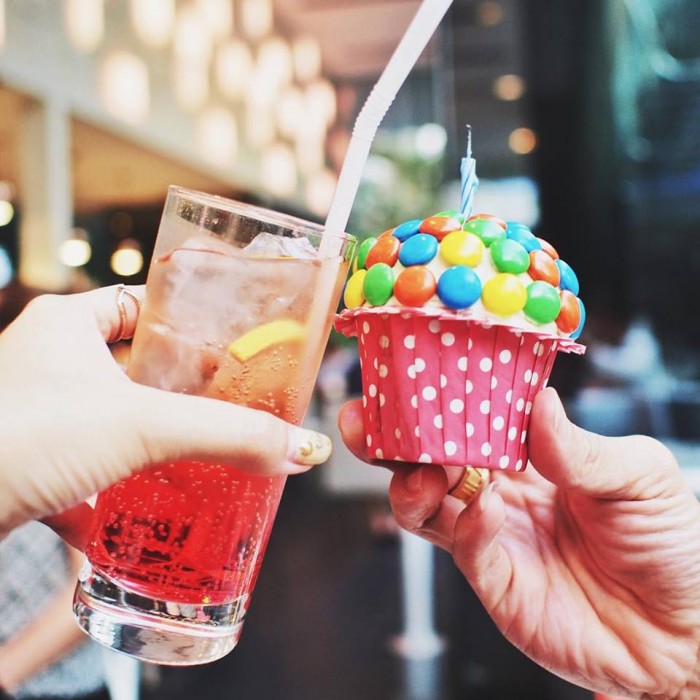 Image credit: The Quincy Hotel Facebook
Get ready to eat your hearts out, LITERALLY, the minute you step into Quincy. With an ALL DAY a mouth-watering food spread, with the likes of cupcakes, scones, coffee, totally cute drinks, and so much more, I highly suggest that you throw your calorie counting out the window. Seriously! If there's one person on earth that's not gonna judge you for your diet choices (and then pig out with you!), it's your bestest girlfriend ever. The best part? It's. all. FREE.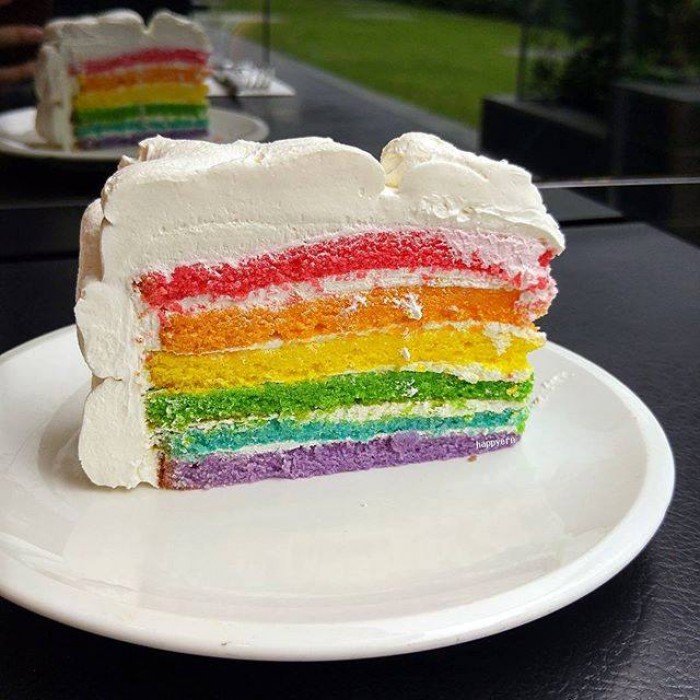 Image credit: The Quincy Hotel Facebook
Psst… Check out this totally gorgeous rainbow cake from the spread, the stuff of every Instagramers' dreams! I'm totally sold with this beauty.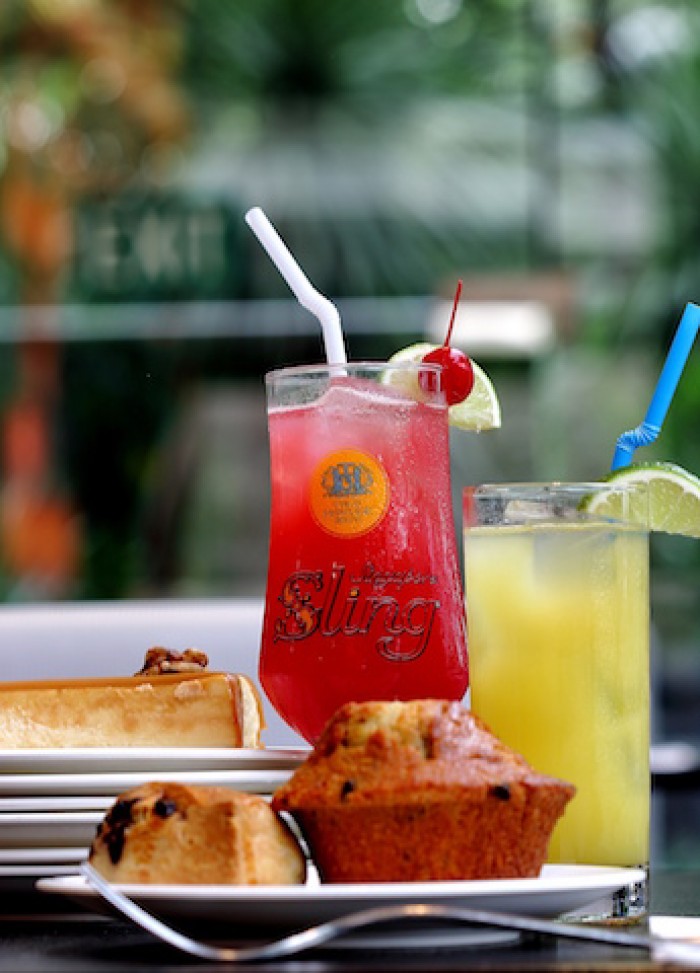 Image credit: The Quincy Hotel
When you're done with that, drink away the night with your COMPLIMENTARY evening cocktails and canapes! One of my favourite things to do EVER would definitely be grabbing a totally cute drink with my BFF. I mean, who's isn't? Well, here at Quincy, grab not just one, not two, but AS MANY totally cute drinks as you want till your hearts' content!
And the FREE canapes to accompany your endless flow of Singapore Slings and Sex on the Beaches ? I'm totally sold!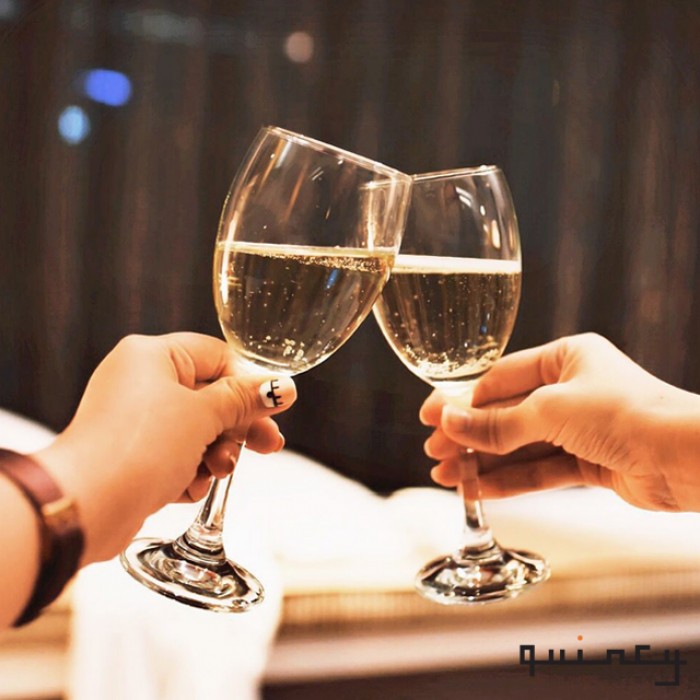 Image credit: The Quincy Hotel Facebook (Instagram: @jemmawei)
Or, if you and your gal want a lil' more privacy, then why not clink your glasses together in the peace and quiet of your totally chic hotel room? And did I mention that your bottle of wine is totally FREE? Free!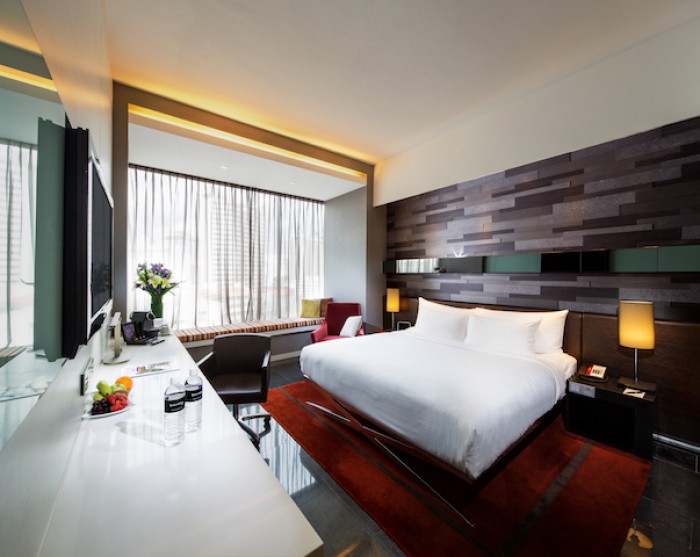 Image credit: The Quincy Hotel
While you're at it, pig out with your COMPLIMENTARY mini-bar that's stocked full of goodies including ice-cold beers! So sit back, relax, and enjoy as you girls revel in the plush privacy of your room!
Convinced? Then hop on over to Quincy Hotel and Celebrate with Quincy today!
2. Studio M Hotel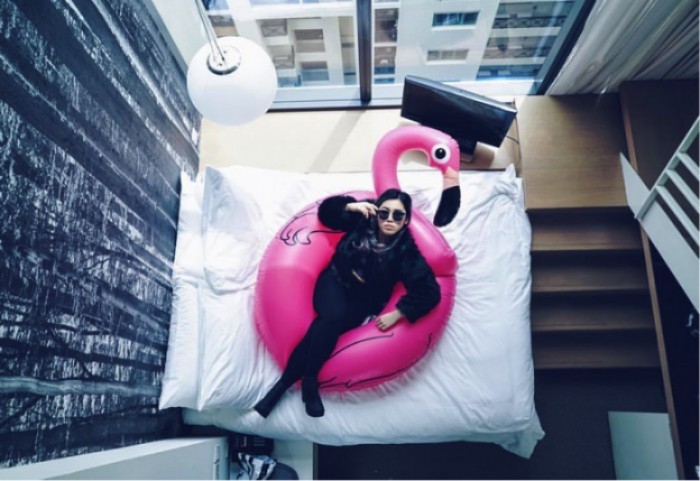 Image credit: Studio M Hotel Facebook (instagram): @gaylenerva
With the Great Singapore Sale just right around the corner, Studio M is the hotel for you and your gal pal!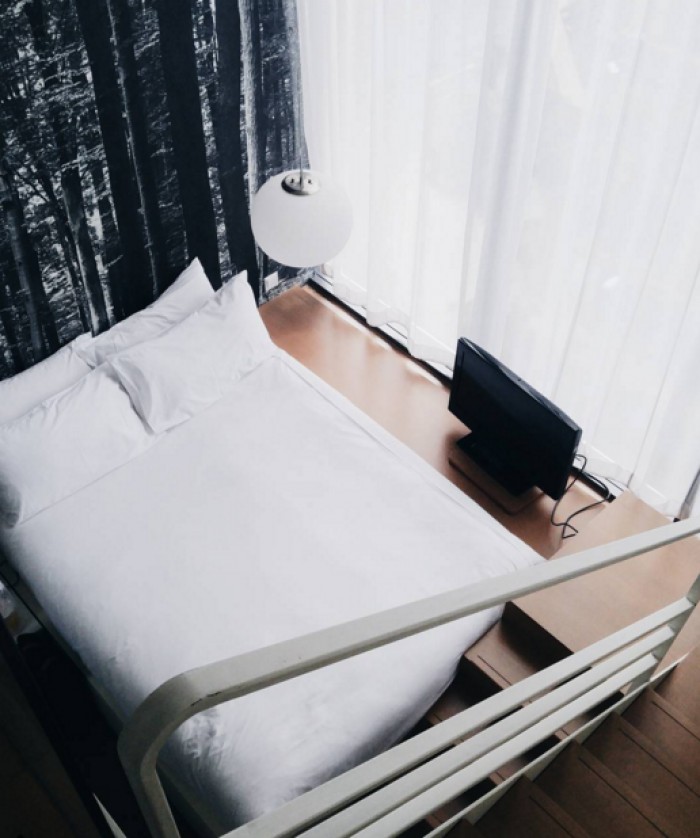 Image credit: Studio M Hotel Singapore (Instagram: @Waytoohigh)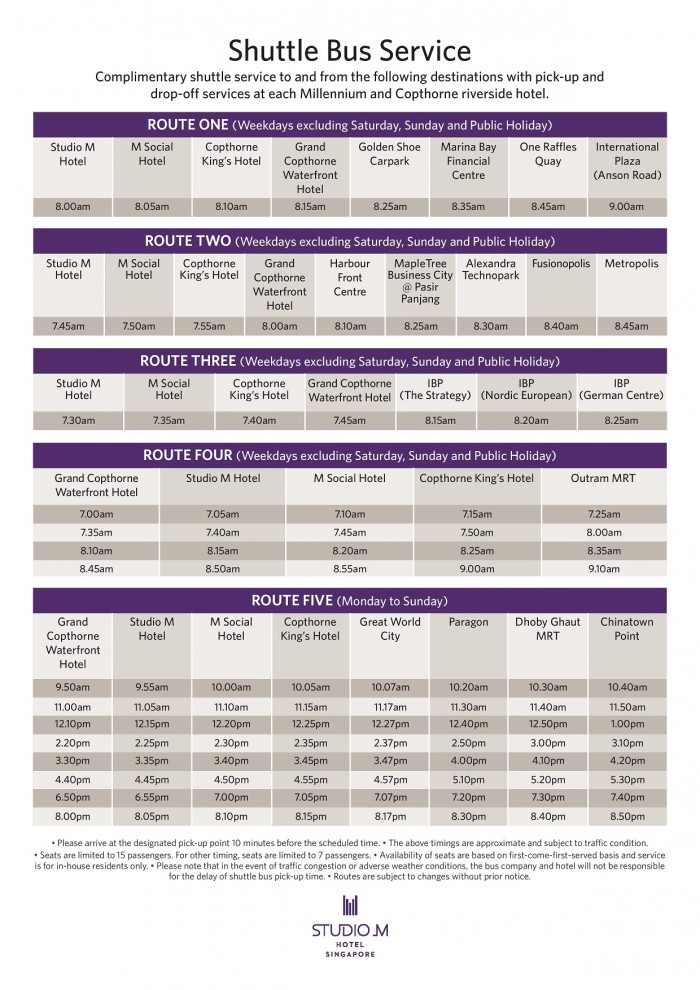 Image credit: Studio M Hotel Facebook
And you know what would make your GSS staycation even better? A free shuttle bus service to the likes of Suntec, Orchard, and Clark Quay, duh! Studio M's really got you covered for the girliest shopping time of your life.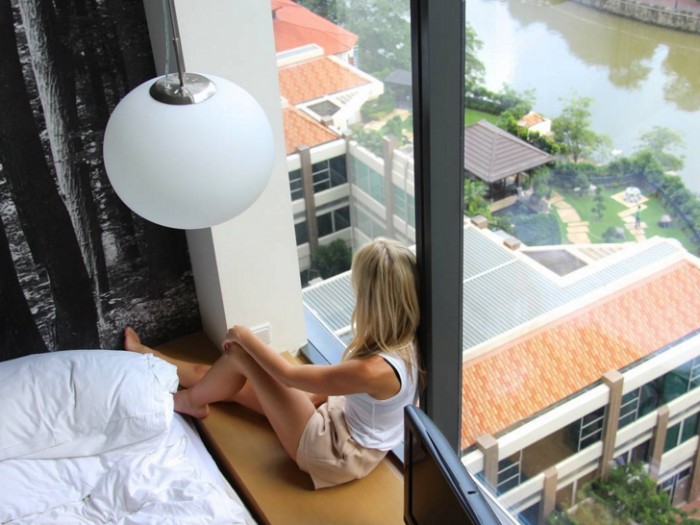 Image credit: Studio M Hotel Facebook (Instagram: @krumble)
That's not the only cool thing about this hotel, of course: you're definitely going to have lots of fun once you get back from your day of endless shopping, what's with their signature loft rooms! Take lots of totally cute photos for each other, and get really creative with your poses! Such as this:
Image credit: Studio M Hotel Facebook (Instagram: @h.lina_)
Or this,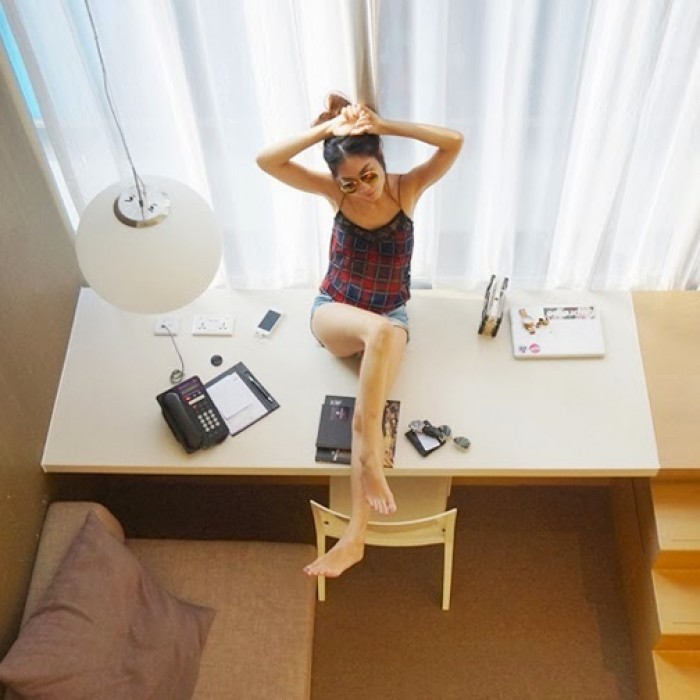 Image credit: Studio M Hotel Facebook
And even this!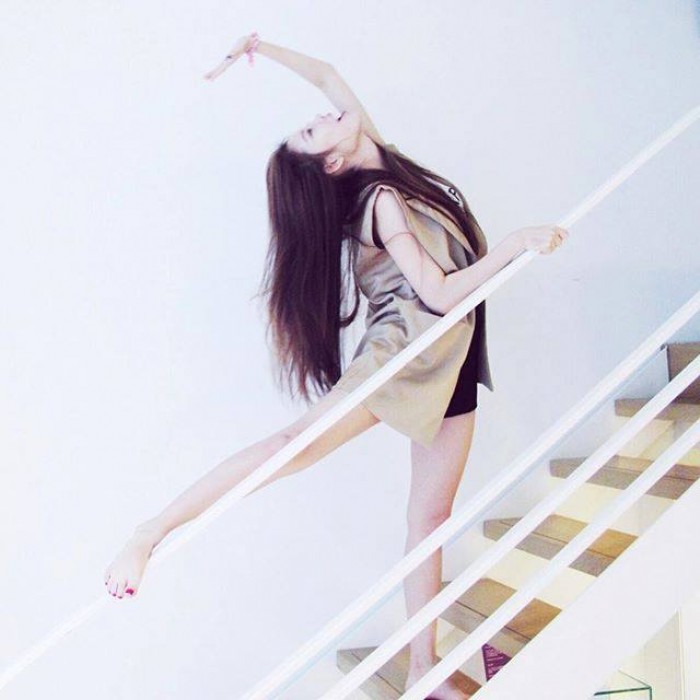 Image credit: Studio M Hotel Facebook  (Instagram: @airplanezxc)
And seriously, who else knows your best photo angles the best, if not your best gal pal?
Think no further: that crazy shopping trip you've been putting off with your girlfriend? There's no other better time to do it then NOW .
3. Sofitel Singapore Sentosa Resort & Spa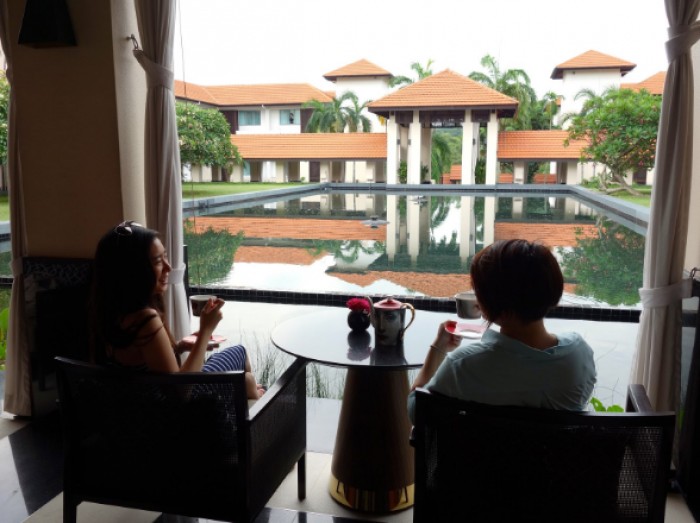 A weekend of ultimate pampering, pampering, and even more pampering? Look no further, Sofitel Singapore Sentosa has totally got your back!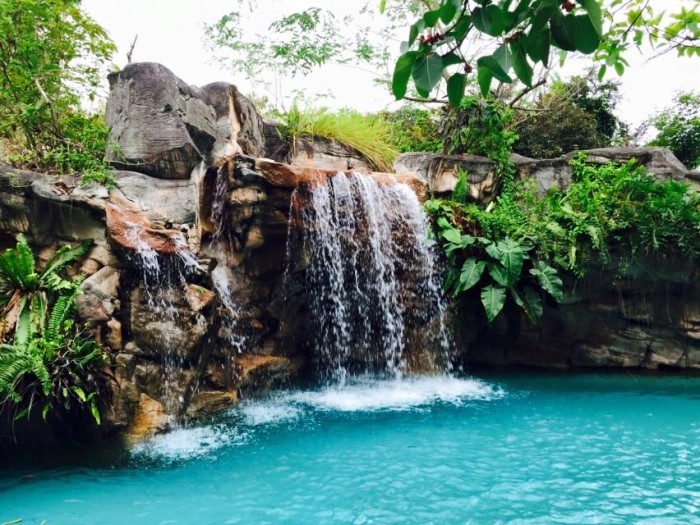 This totally luxurious hotel is nestled at a quiet little corner in Sentosa, and boasts the largest So SPA with no less than 14 treatment rooms and 6 outdoor spa pavilions. (And yes, they have actual peacocks roaming around. Chic to the max or what??)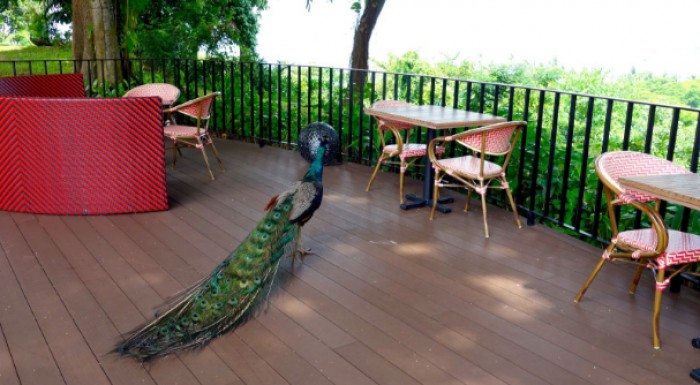 Feel the bali vibes creeping up your souls as you and your bestie plunge into a whole weekend of blissful indulgence (and their totally gorgeous Float Pool!).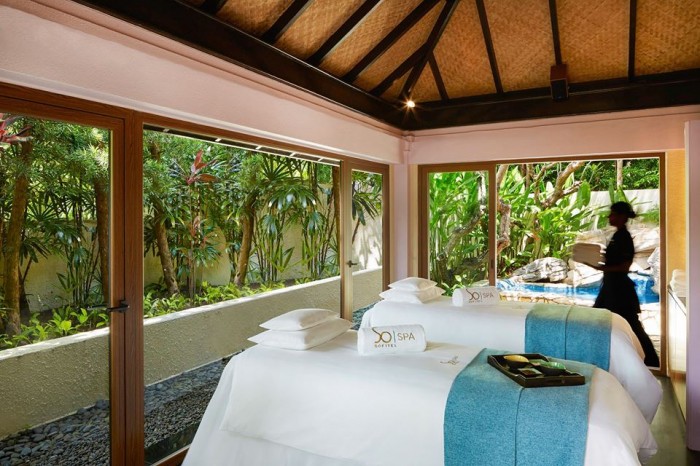 Image credit: Sofitel Singapore Sentosa Resort & Spa
Think: an hour-long massage in a lush setting, a mud pool to soothe your weary soul, and the most relaxing walk of your life through their charming Labyrinth! Ahh… I can hear my tired muscles yearning for this totally chill staycay already.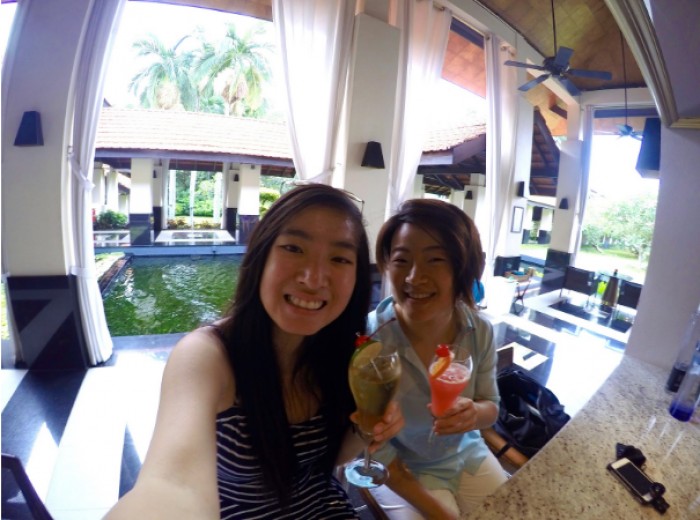 That's not all, folks. With other perks such as a poolside movie accompanied by gourmet popcorn and tapas, fancy restaurants, and a totally gorgeous midnight-blue pool, feel like a total queen with your best gal pal, as you guys relax and unwind the weekend away! Ladies, your totally luxurious weekend awaits.
Also Read: 7 Types of Staycations in Singapore: What's Your Pick?
Seriously, the time to go on that bestie staycay that you two have always talked about is NOW. So get ready, get set, and go indulge in a whole weekend of BFF fun!