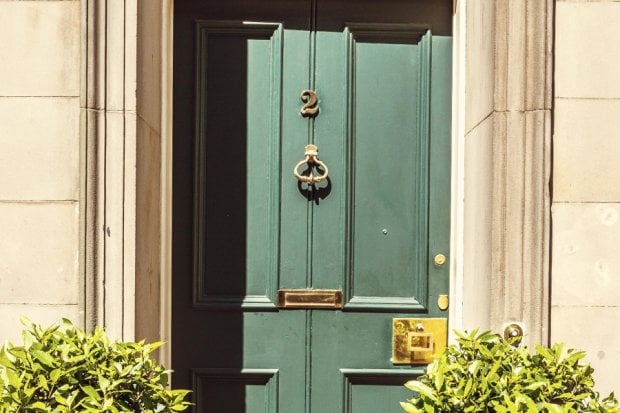 "Here we are," said the taxi driver. I paid the taxi driver and alighted from the vehicle with my luggage.
Standing at the entrance of a townhouse with a green door, I was a little unsure. My eyes searched for an indication to tell me I was at the right place. I noticed a couple of small brass plates riveted on the metal fence – the only other items which differentiated this house from its neighbours, besides the number '2' on the door.

Gingerly, I unlocked the gate and walked to the door. I paused for a second to decide if I should use the brass door knocker or the doorbell before my finger reached to press the white button on the latter.
Within seconds, a tall silver-haired man opened the door and greeted me, "You must be Katherine. I'm Erlend."
I had arrived at 2 Cambridge Street – a boutique Bed & Breakfast located in the heart of Edinburgh. Erlend Clouston is an inventor, journalist and co-owner of the most charming B&B I've ever seen. The Scotsman runs the B&B with his French wife, Hélène, and the couple has been living there for about eight to nine years.
The moment I stepped into the house, I gasped, "Your house is beautiful." I figured Erlend must have heard the same remark countless times.

"If I had a world of my own, everything would be nonsense. Nothing would be what it is, because everything would be what it isn't. " - Alice
Erlend gave me a quick tour of his delightful abode, which I learned was built around the 1850s. The hallway set the tone, decorated in Victorian style befitting the age of the house. An elegant chandelier hanging down from the tall ceiling cast a warm amber light, its brightness amplified by the large Baroque mirror at the end of the hallway.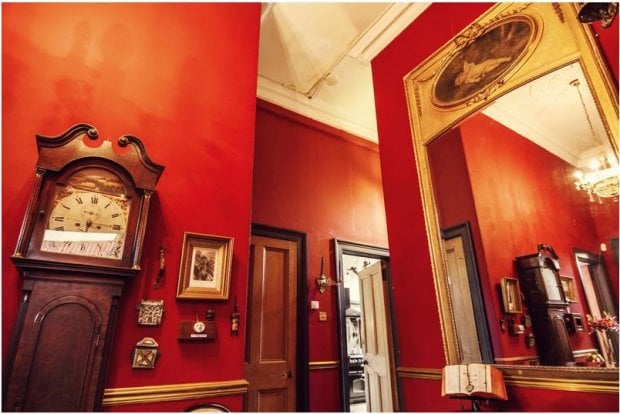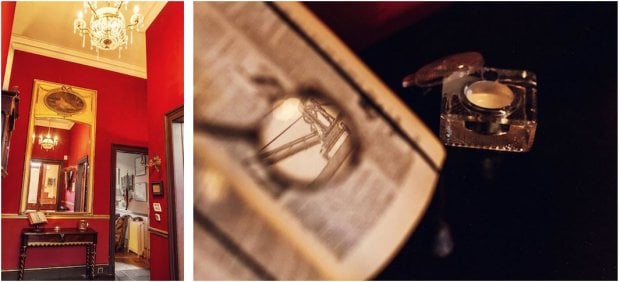 Quirky inventions by Erlend adorned the papered walls throughout the house. I was immensely amused as he introduced me to his curious inventions one by one. Each invention came with equally quirky names coined by the inventor - 'The Wilhelm Scream', the 'Singing Chairs', the 'Zen-a-tron', to name a few. The most striking of them all was a big tuba called 'Tangophone'. It was a riot. They could all sing and play – mad as a hatter but absolutely delightful.
I felt like Alice who had just stumbled into Wonderland.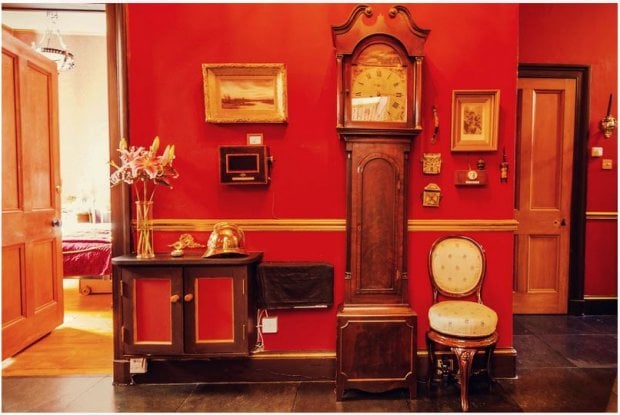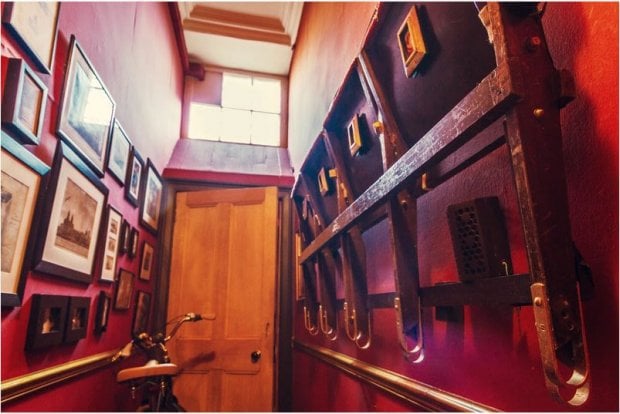 "It's always tea-time." - The Hatter
Erlend left me in the sitting room to make some tea for me. As I sat alone amidst the silence, the soothing tick-tock rhythm of the long-case clock became more apparent. The walls were lined with rows of books, alongside an eclectic collection of artefacts and old trinkets. The names of Mark Twain and Rudyard Kipling caught my eye but a travel book on Yemen called out to me. There were books of all genres. A literature buff would feel right at home there.
Erlend returned and set down a tray in front of me. On it was an ornate pewter teapot, accompanied by a set of Noritake cup and saucer. I felt slightly overwhelmed by the kind hospitality.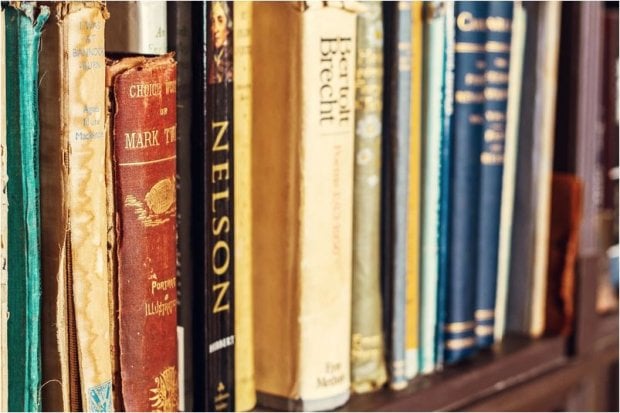 Hélène, who was out for an errand, returned and we exchanged pleasantries. The couple chatted with me as I sipped my tea. It was akin to having a conversation with two wise friends who had travelled the world.
Shortly after, Erlend left us to watch a World Cup match on TV in another room, but not before I had to convince him football wasn't my cup of tea.
Hélène asked me what I would like to have for breakfast and gave me a verbal list of items on the menu. In my mind, I was shouting, "They all sound divine!" I instead politely said I would go for the eggs and smoked salmon.
Subsequently, Hélène too left to join Erlend. "France is playing an important game," she said with pride in her voice for her home country.

"Curiouser and curiouser!" - Alice
I returned to my room to retire for the night. The room was wallpapered in a rich plum colour. A purple velvet throw that felt luxurious to the touch draped across the bed. Curios such as a small delicate book of Shakespeare's Sonnets, a pack of vintage playing cards and a French military cap intrigued me. The attention to detail was impeccable.
As I made my way around the room, the floor softly creaked under my weight. I was half-worried that I would disturb the others in the house. Everything looked so precious, I didn't dare to move or touch anything. It was as if I was spending the night in a museum.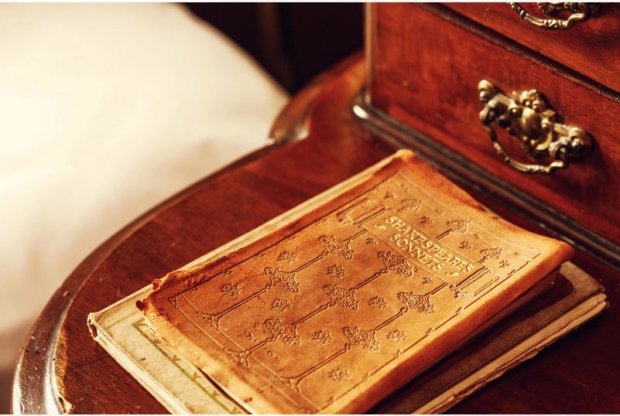 Just above the bedframe hung a rectangular box labelled 'Dream-a-Tron'. The wooden box looked suspiciously like a radio. On it was a picture of an unknown man with a moustache. I remembered Erlend's earlier reminder.
"Don't forget to use the Dream-a-Tron," he had said, with mischief in his eyes.
Obediently, I flicked the old-fashioned switch and smiled at the music that came out of the speaker before I slowly drifted off to sleep.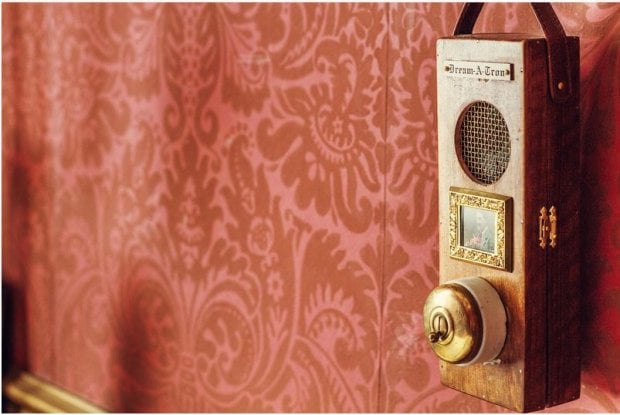 "Sometimes I've believed as many as six impossible things before breakfast." - The White Queen
The next morning, I woke up to the unfamiliar sight of a lamp hanging down from the ceiling. I realised the unfamiliarity of it was because I've never slept in a room with such a high ceiling before.
I got out of bed and lifted the heavy curtains to peer out of the window. The sun flooded the room with its cheerful rays. I could see Edinburgh Castle against the clear blue sky in the distance.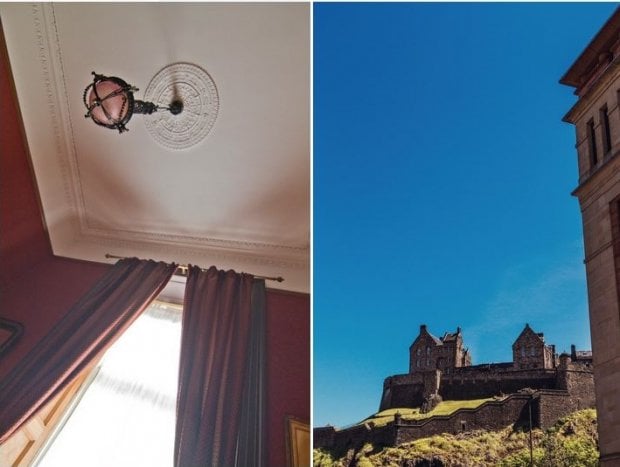 Breakfast was an affair fit for royalty. I sat down at a perfectly laid table, silver cutlery, pewter ware and all. In the air, I could smell the faint scent of the fresh lilies placed on the mantelpiece.
I was introduced to Lucy and Cyril, a handsome couple who were also guests. They had arrived from Switzerland for their son's graduation ceremony. I found out it was their second stay with Erlend and Hélène.
"This place is like a museum," said Cyril, echoing the same thoughts I had the night before. "There is no plastic in this house."

The three of us savoured the delectable fare cooked by Hélène. My starter was a combination of honey and yogurt, which was surprisingly pleasing to my fussy palate as I was rarely a fan of yogurt. My main dish was eggs and smoked salmon, as I had chosen the night before. When I was done, I secretly wished for more of the delish food.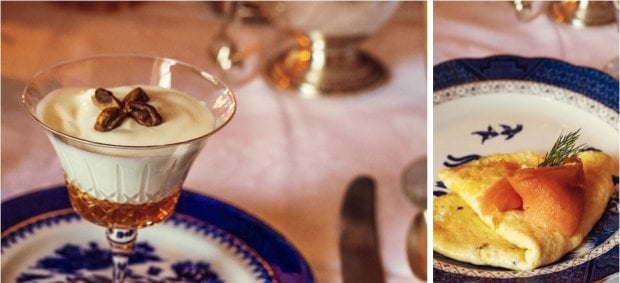 I spent the rest of the morning exploring the house further. I discovered the kitchen led the way to a serene garden where two Philippe Starck Louis Ghost chairs sat.
Had I more time, I'd have loved to laze in one of those chairs with a book and a cup of tea out in the sublime weather.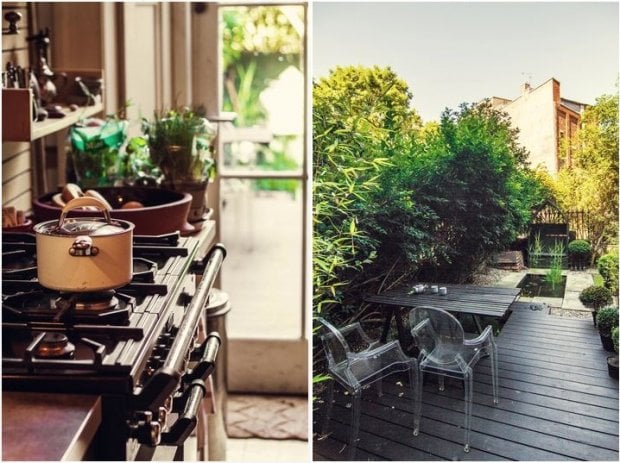 "Speak in French when you can't think of the English for a thing." - The Red Queen
My curiosity prompted me to ask Erlend and Hélène about the brass plates at their gate, one of which stated in French "Les caravanes partirent. Et le Splendide Hôtel fut bâti dans le chaos de glaces et de nuit du pôle."
Hélène translated for me: "The caravans left. And the splendid hotel was built in the chaos of ice and the night of the Pole."
It was an excerpt from a book by French poet, Arthur Rimbaud, and chosen by Erlend. "It relates to a splendid hotel in dreadful weather conditions," he explained.
The choice of the quote could not have been more apt, I thought.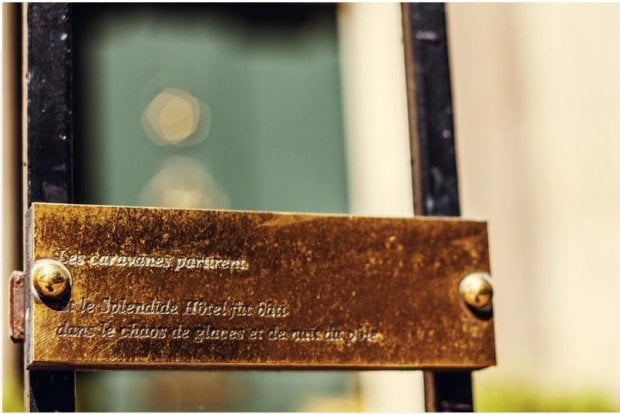 "I knew who I was this morning but I've changed a few times since then." - Alice
Before long, it was time for me to catch my train to London. I didn't think the couple could make me feel more welcome, but they did by offering me a lift to the train station - in Erlend's classic Saab 900 convertible, no less. It was with much reluctance that I bid farewell to Hélène.
Erlend drove me to Waverley Station, which was minutes away from his home. When the time came for me to say goodbye to Erlend, it felt like I was parting with a good old friend whom I've known for ages.
One day, I hope I'll be able to return to 2 Cambridge Street and listen to more fascinating stories from one of the loveliest couples I have ever met.
• 2 Cambridge Street, Edinburgh, Scotland. Tel: +44 131 478 0005. For details, visit www.wwwonderful.net.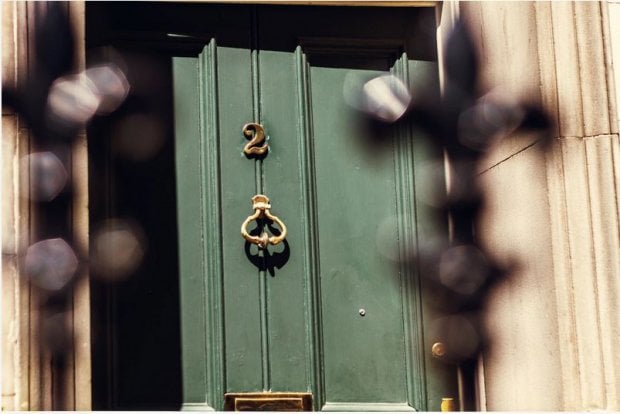 Contributed by Kat Goh.