No matter the season, we don't need an excuse to plan a trip to beautiful Tokyo. Mouthwatering cuisines, iconic heritage sites, eccentric cafes, and incredible shopping spots — you name it, Tokyo's probably got it. And that goes for accommodations, too! We've even done the research to find the finest Airbnbs in Tokyo that will give you the best bang for your buck. From cosy little studios to multi-level houses for big families, these properties are budget-friendly, strategically located, and highly rated. Read on and start planning that Japan getaway you absolutely deserve.
Also read: 10 Unique Airbnb Homes in Japan for the Trip of a Lifetime
Best Tokyo Airbnb apartments that won't leave a dent in your wallet
1. This sprawling three-level home in Taito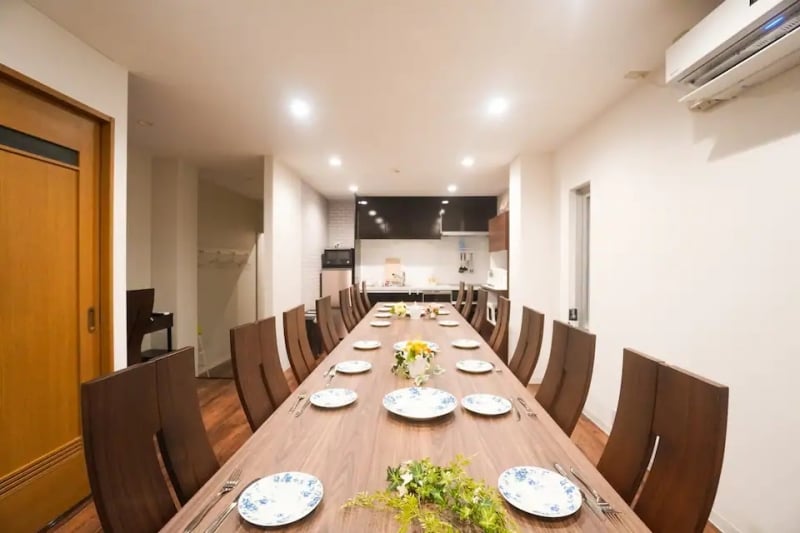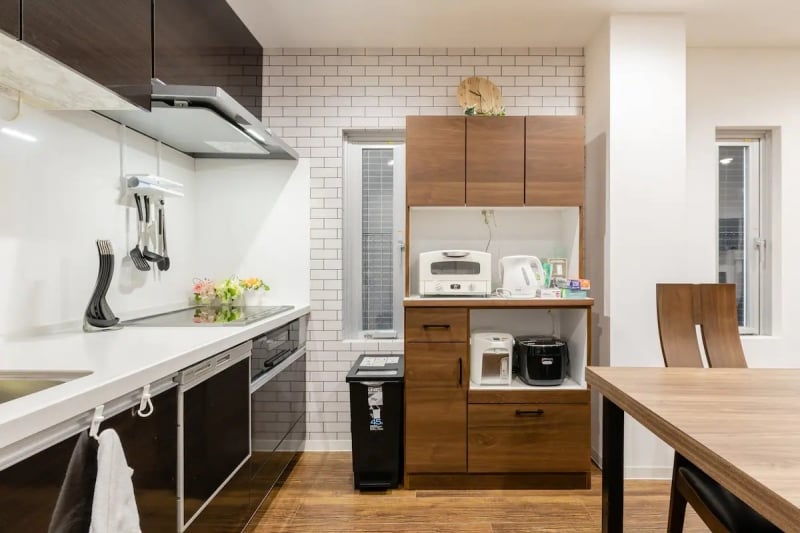 Listing name: Asakusa station 8 min Max 16 guest Airport pickup
Listing type: Entire house
Max. number of guests: 16
No. of bedrooms: 3
This modern house is ideal for big groups who want a reasonably priced Tokyo Airbnb that can fit everyone under one roof. When you stay here, you occupy all three floors, which are designed for up to 16 guests. Although the price may seem high at first glance, splitting the costs among 16 people means each person only has to pay a fraction in the end.
Location-wise, the house is only eight minutes on foot from Asakusa Station, which will get you to other parts of the city easily. If you'd like to experience Japanese hospitality at its best, this Airbnb in Tokyo near a train station is unlikely to disappoint.
2. This modern studio Airbnb in Harajuku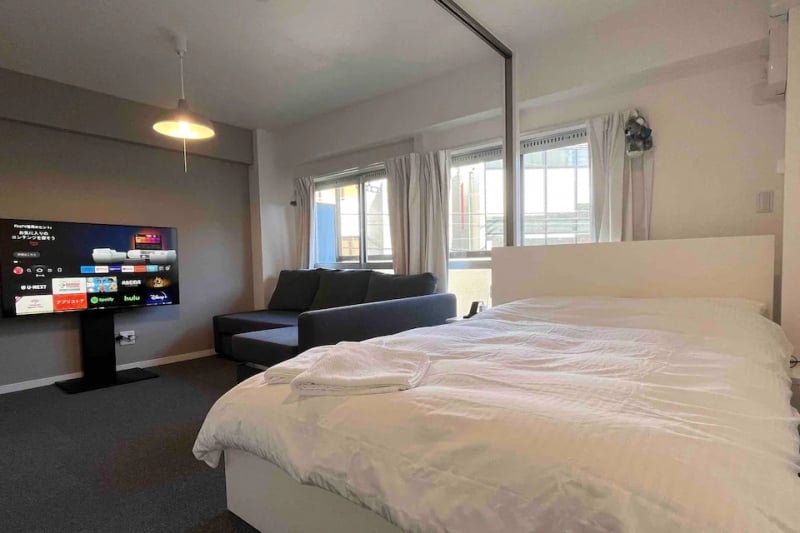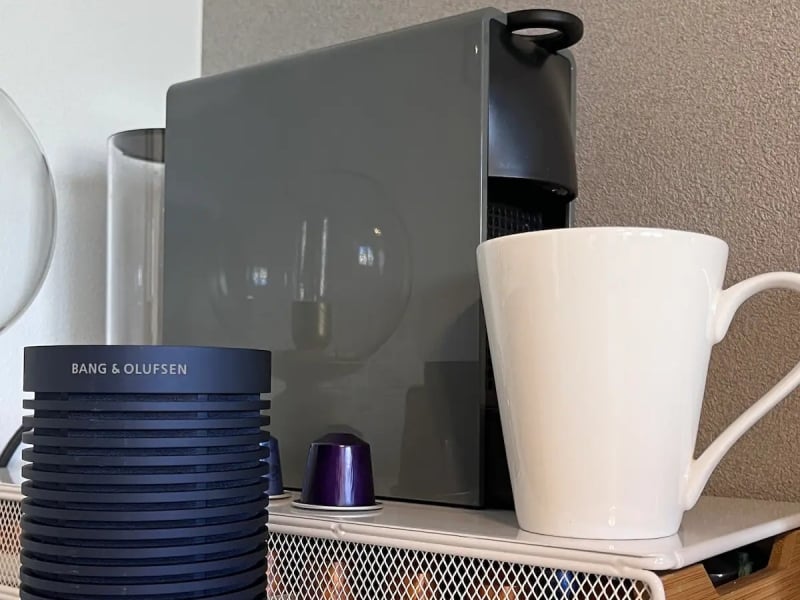 Listing name: 【NEW OPEN】High-Tech Harajuku — Shibuya 2 Minutes
Listing type: Entire apartment
Max. number of guests: 4
No. of bedrooms: Studio
Can't live without creature comforts? This stylish apartment in Harajuku comes stocked with just about every amenity you need for a stress-free stay: a 4K television, a robot toilet seat, a top-of-the-line hairdryer, and even a touchscreen vanity mirror. Free high-speed WiFi and a portable pocket WiFi make it easy to stay connected whether you're staying in this Airbnb or exploring Tokyo attractions.
Guests have given this modern apartment five-star ratings for its amenities, owner's hospitality, and of course, its accessibility. Besides being in the ultra-popular neighbourhood of Harajuku, the apartment is within walking distance of the Harajuku Station. Everything is basically within your reach if you stay here.
3. This stylish abode with travel vibes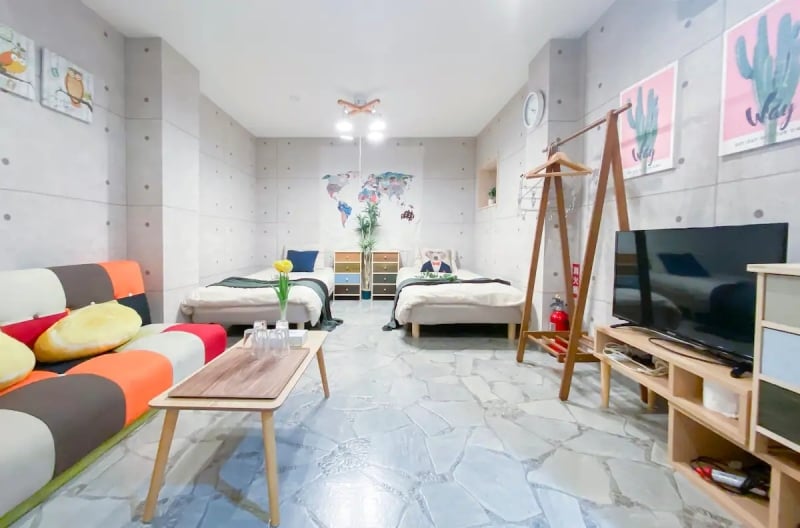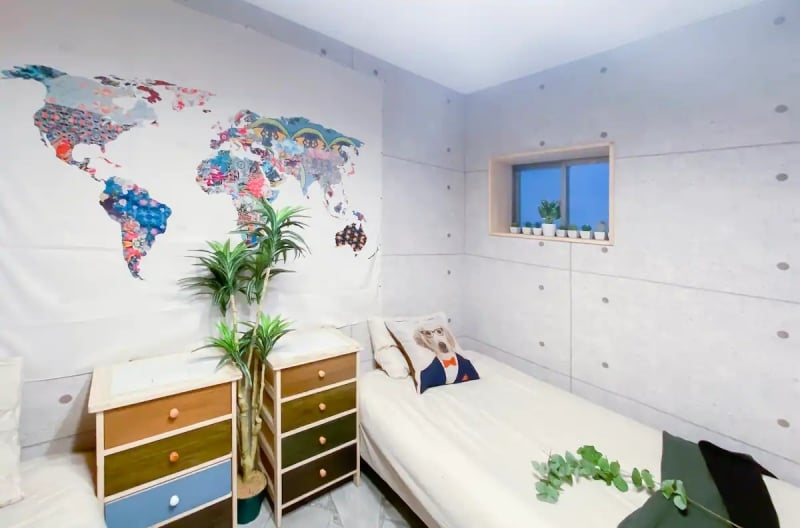 Listing name: 1/FNippori Yanaka Ueno AsakusaMax for 3 WiFi / Arakawa-ku Tokyo
Listing type: Entire apartment
Max. number of guests: 3
No. of bedrooms:
Just by looking at this modern apartment's aesthetics, you'll immediately be inspired to explore the world even more! Aside from the comfy beds and sofa, the apartment is equipped with a TV, a refrigerator, a washing machine, and free WiFi. And, you'll be excited to know that it is located near the areas of Yanaka, Nezu, and Sendagi, which are known for their old-world charm and local delights. So if you want to experience traditional Japan without being too far from the city, stay in this charming home.
4. This cosy industrial Airbnb near Shibuya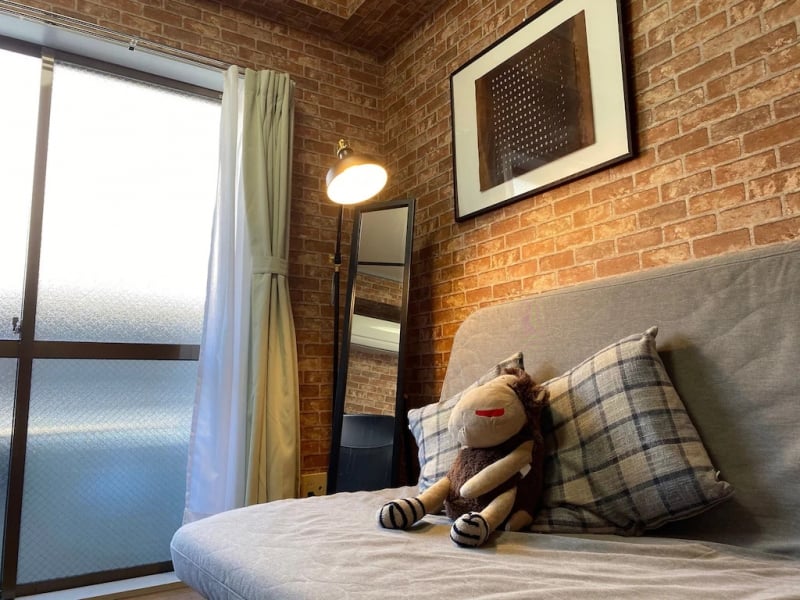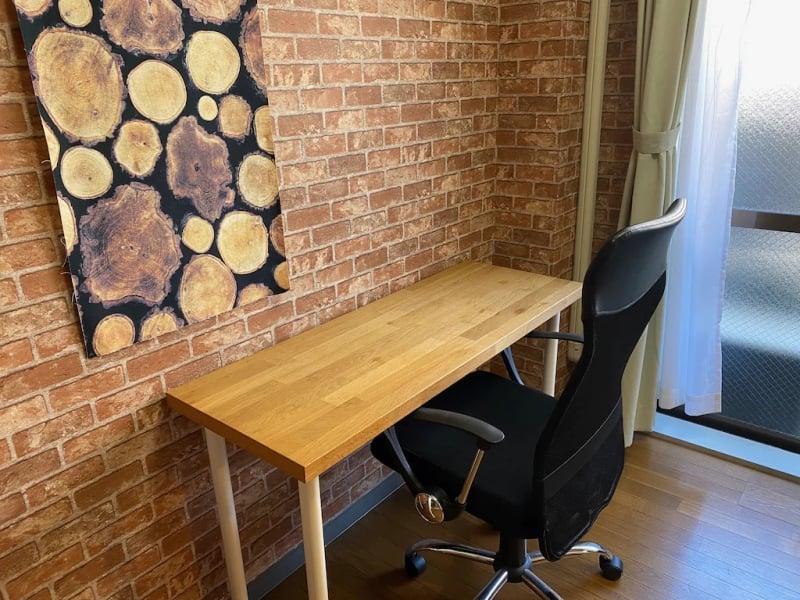 Listing name: Licensed Tokyo Rental - Convenient Near Shibuya
Listing type: Entire apartment
Max. number of guests: 2
No. of bedrooms: Studio
This cosy apartment has everything you need for a memorable stay in Tokyo: a comfy bed, small desk, TV, and internet. What makes up for the small space is its strategic location with easy access to the subway and buses. Guests have given it good reviews for its great location, allowing them to explore Tokyo day and night. The apartment is less than 15 minutes from Shibuya and its famous crossing, so you can just imagine how close this is to Tokyo's bustling city life.
5. This well-positioned apartment with a tatami space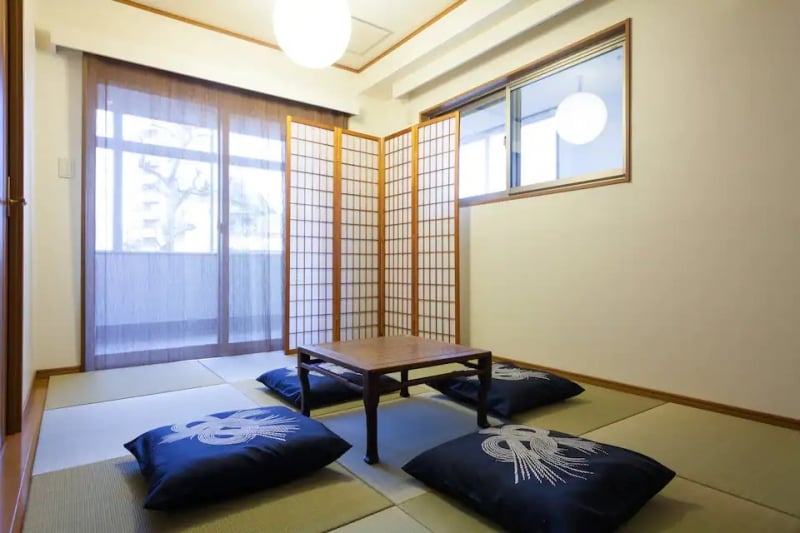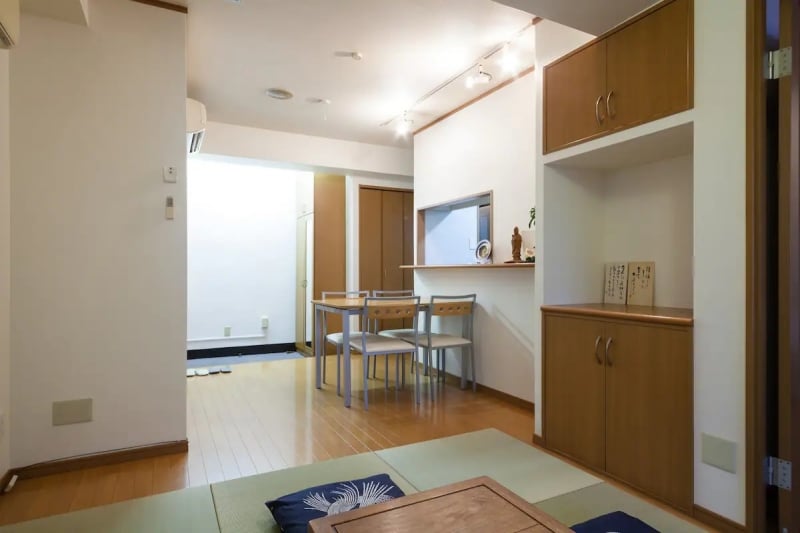 Listing name: 56㎡ Let's go to Asakusa & Akihabara
Listing type: Entire rental unit
Neighbourhood: Taito-ku
Max. number of guests: 5
A 10-minute walk to the Asakusa, this Airbnb apartment is a great choice for comfort and convenience. A cosy bedroom can fit up to five people, while there's even a tatami space for a taste of traditional Japanese living. Previous guests praise the host Keiko for her warmth and generosity, with thoughtful touches like restaurant recommendations and free fruit.
The nearest subway stop to this Tokyo Airbnb is only a few minutes away on foot. But even if you stay in the neighbourhood, you'll have plenty to see, eat, and do. In the vicinity, you'll find a supermarket and several exceptional dining options.
6. This cheap Tokyo Airbnb that's absolutely homey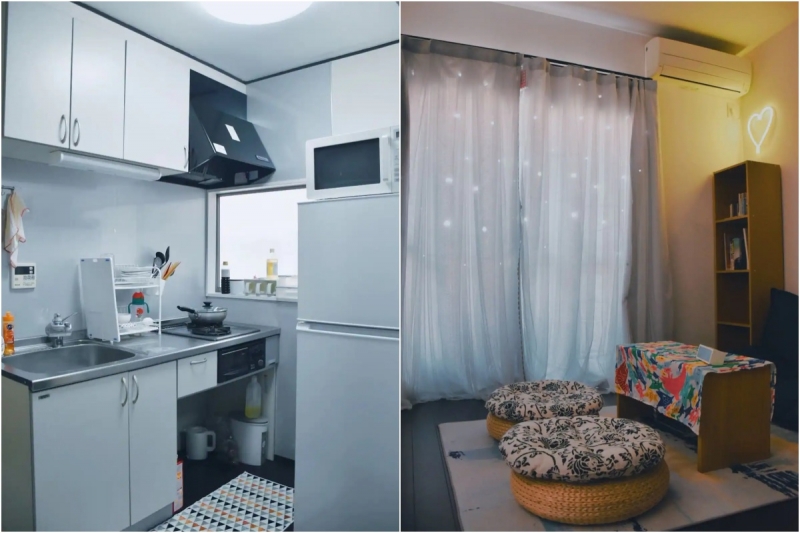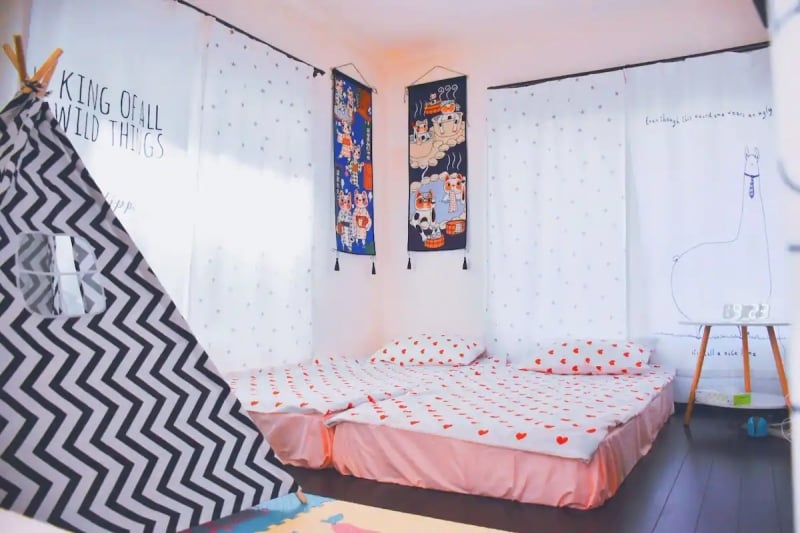 Listing name: (Sunrise.) Direct to Shinjuku Ikebukuro Family Cozy Healing Spacious Single Family
Listing type: Entire home
Neighbourhood: Itabashi-ku
Max. number of guests: 6
This three-bedroom house is an ideal cheap Tokyo Airbnb for a group of friends travelling together. Its location is definitely a winning factor; the Mita Line is within walking distance, while convenience stores and restaurants can also be found nearby. Three air-conditioned bedrooms promise ample space for six to eight guests, while the kitchen space is equipped with cooking essentials. The amenities provided in this Airbnb are quite basic, but it still makes an excellent base for budget travellers exploring Tokyo.
7. This cute little studio apartment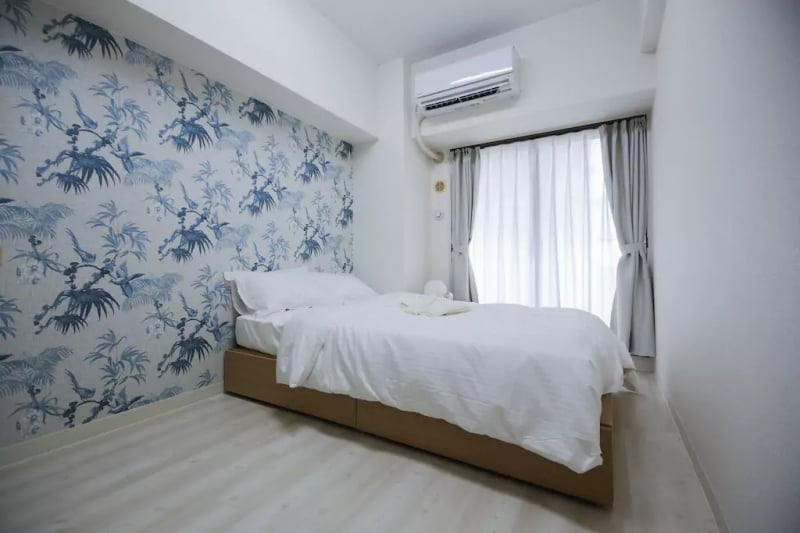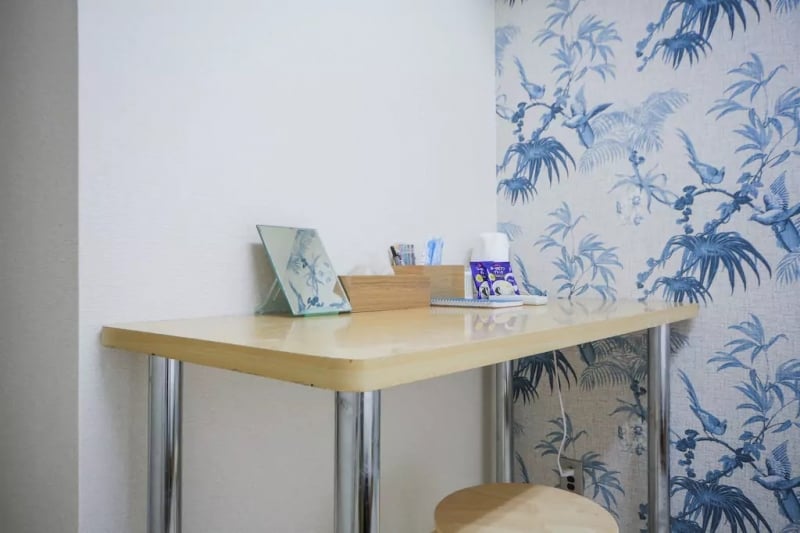 Listing name:【REASONABLE PRICE】Best location in Ikebukuro!
Listing type: Entire rental unit
Neighbourhood: Toshima-ku
Max. number of guests: 2
If what you need is a centrally located apartment during your stay, this lovely studio could be what you have been looking for. This Airbnb is situated near Sunshine City, a shopping mecca in Ikebukuro, Tokyo. This district is also known to be a paradise for the otaku fandom, with loads of manga and anime-related products on offer. While the size of the apartment, especially the bathroom, will cause a bit of a squeeze, it's certainly clean and comfortable. And don't forget – the fantastic location might just mean that you'll be out roaming most of the day!
8. This traditional-style flat near Disneyland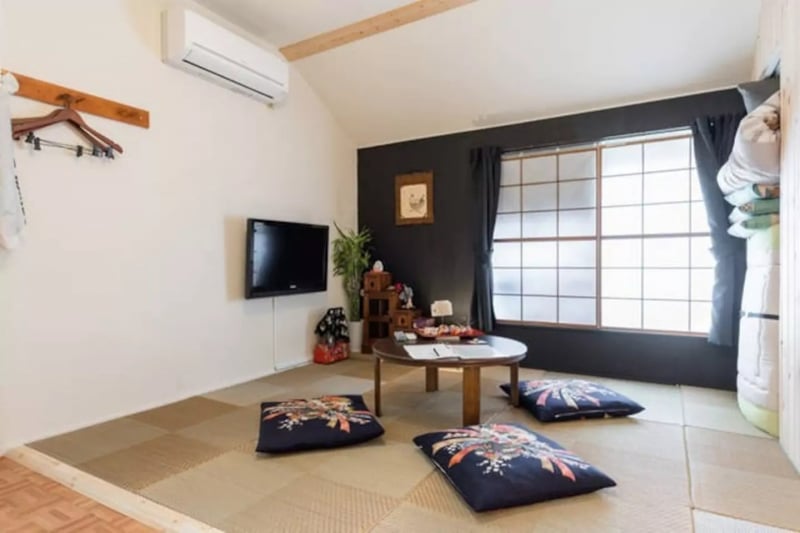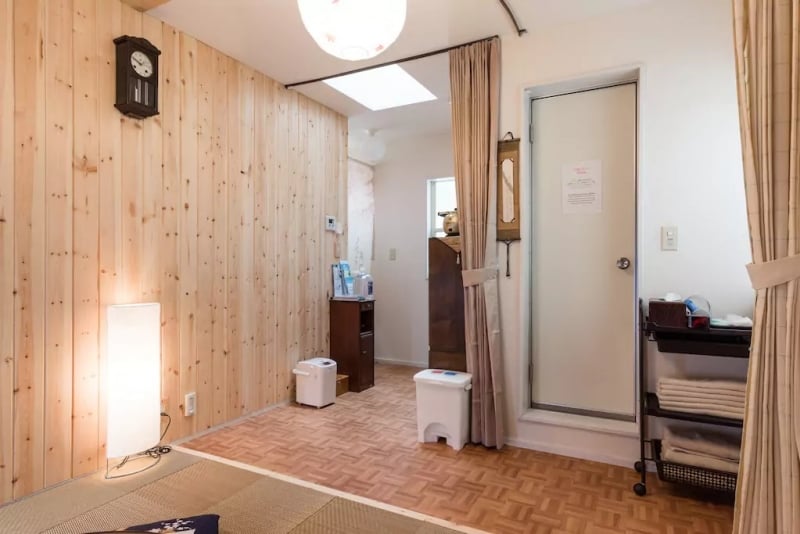 Listing name: 3 Tokyo Disneyland Good Neighbor/6min by bus/
Listing type: Entire rental unit
Neighbourhood: Urayasu
Max. number of guests: 3
This Japanese-style Airbnb is perfectly suited for those who are planning to visit Tokyo Disneyland, which is a short bus ride away. It's a tad small, especially if three guests are staying here, but it comes with great touches like snacks, a coffee machine, and Japanese tea. Previous guests also raved about the bread offered for breakfast, which is reportedly very soft and delicious. The apartment is across the road from a 24-hour supermarket, so do stock up on drinks and tidbits before heading off for a day in Disneyland.
9. This little room in a guesthouse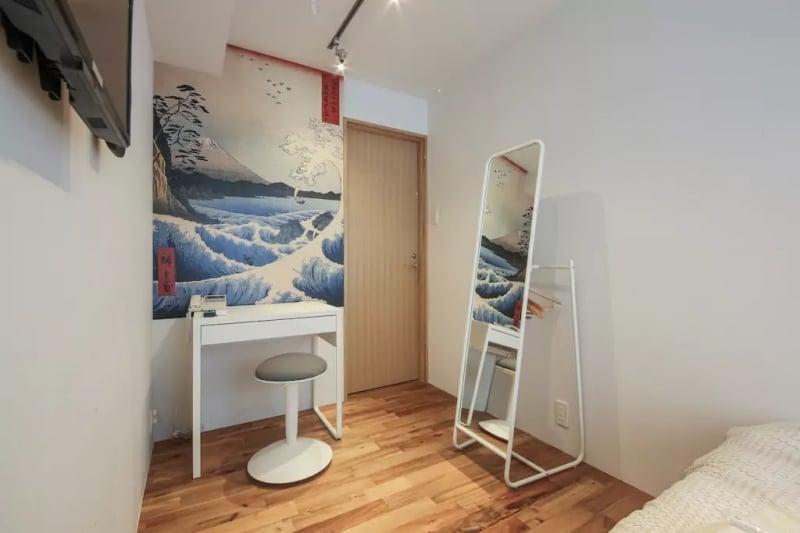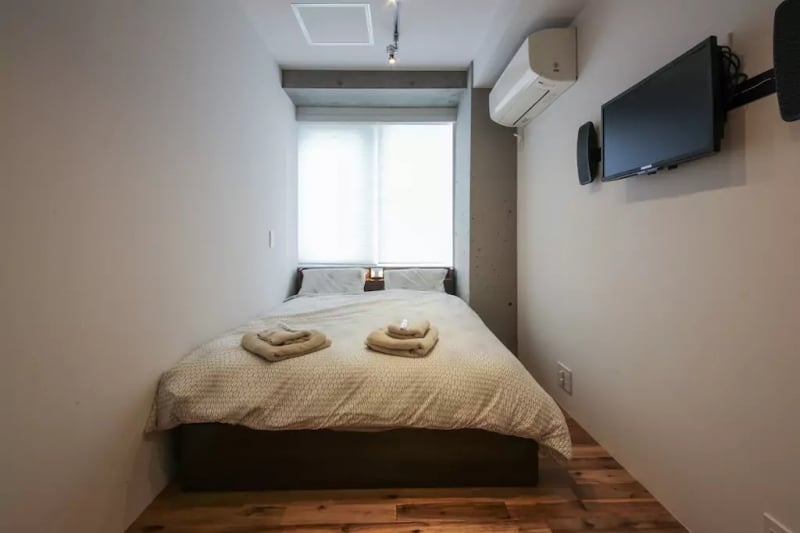 Listing name: New Folk Guest House (Mt. FUJI)
Listing type: Private room in guesthouse
Neighbourhood: Bunkyō-ku
Max. number of guests: 1
Near Tokyo Dome and Suidobashi Station, this Airbnb room in a guesthouse is just big enough for two travellers. While the private room that guests will bunk in for the night is small, they can take advantage of the shared spaces, including a kitchen with an electric kettle, water dispenser, stove, and microwave. Full-sized towels from MUJI, as well as an ion hair dryer, are provided as well. The convenience stores you'll find nearby include Lawson and 7-Eleven, but if you need just a drink, there's a New Minka Bar which is run by the host on the first floor.
10. This all-in-one room in a local's home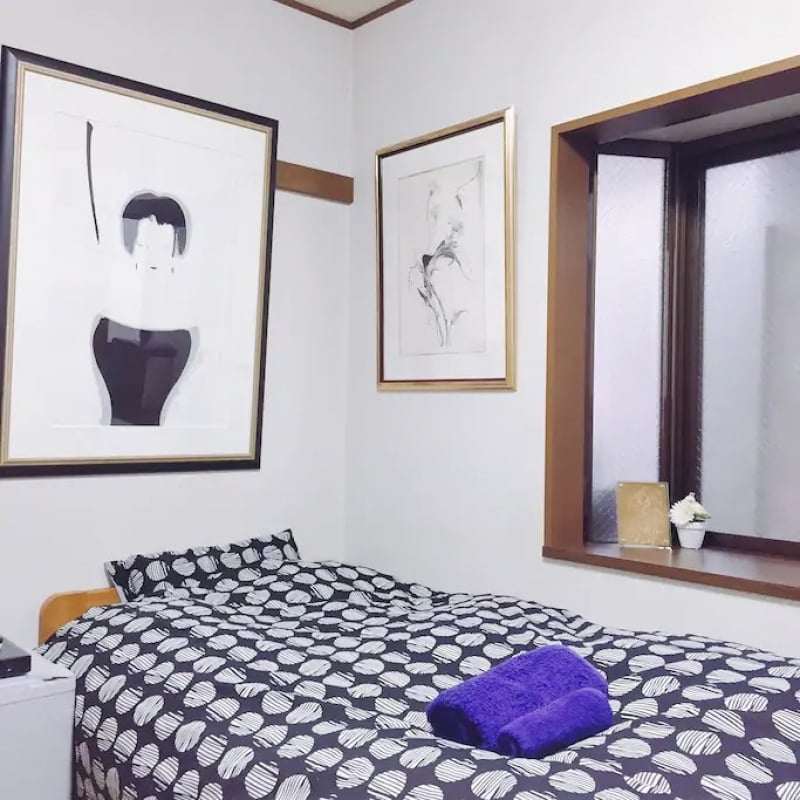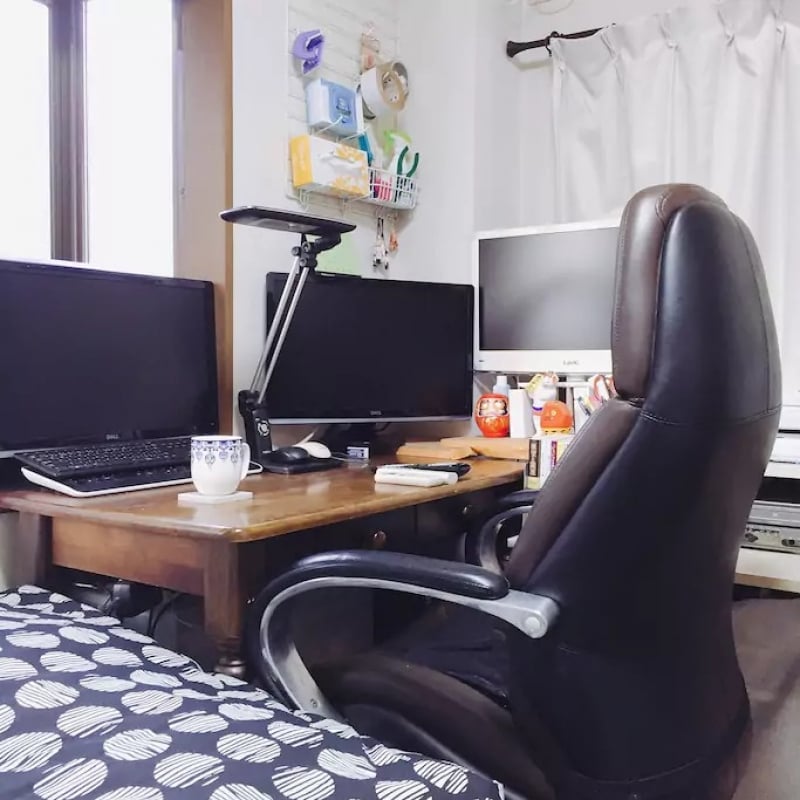 Listing name: calm room-D 3min from Shinjuku by Subway
Listing type: Private room in house
Neighbourhood: Nakano-ku
Max. number of guests: 2
If you'd like to stay in an affordable Airbnb home in Tokyo, consider this listing. You'll sleep on a separate floor from the host and his family, but should you need anything, the host, Kazu, is always ready to help. The room is clean and tidy and comes with a conducive workspace, tons of manga, a mini-refrigerator, an electric kettle, a coffee maker, bath amenities, and even some welcome snacks. In short, this place offers great value for money. The nearest subway station is Nakano-sakaue Station, which is a short ride to Shinjuku from where the rest of Tokyo is easily accessible.
Also read: 10 Family-Friendly Airbnb Apartments in Tokyo
With this list of cheap Tokyo Airbnb rentals, you're one step down in planning your budget-friendly trip! Next up, you can check out some of the best tips for travelling around the city on a budget. With all that dollars saved, you can even visit some shopping spots for bargain hunters!
Got a property you'd like TripZilla to feature? Inquire with us here.
---
This article contains affiliate links. When you book through these links, we may earn a small commission at no additional cost to you. All images courtesy of the respective property listings.