Planning a budget trip to Tokyo is not an easy feat. After all, Tokyo is among the most expensive cities in Asia and the prices of food, transport and accommodation will quickly drain the wallet of travellers. While you can settle for sleeping in hostels, capsule hotels or even internet cafes in lieu of a booking a pricey hotel room, another option to consider are vacation rentals like Airbnb apartments.
More often than not, such apartments come equipped with a kitchen so you can cook your own meals and save a few bucks. Some of them also do not have extra charges for additional guests, making them value-for-money for bigger groups. If you're on a search for the perfect accommodation in Tokyo, look no further than this list of Airbnb homes in Tokyo that are handpicked for budget travellers.
1. The sunny apartment in the trendy Ebisu area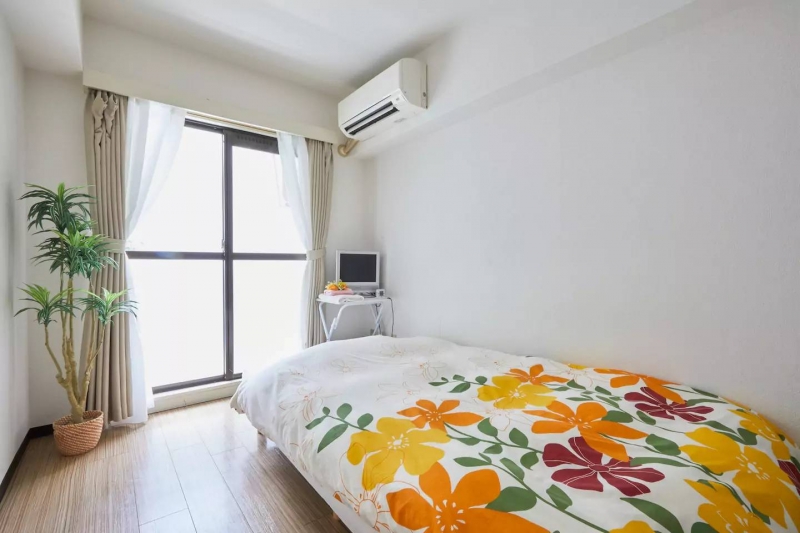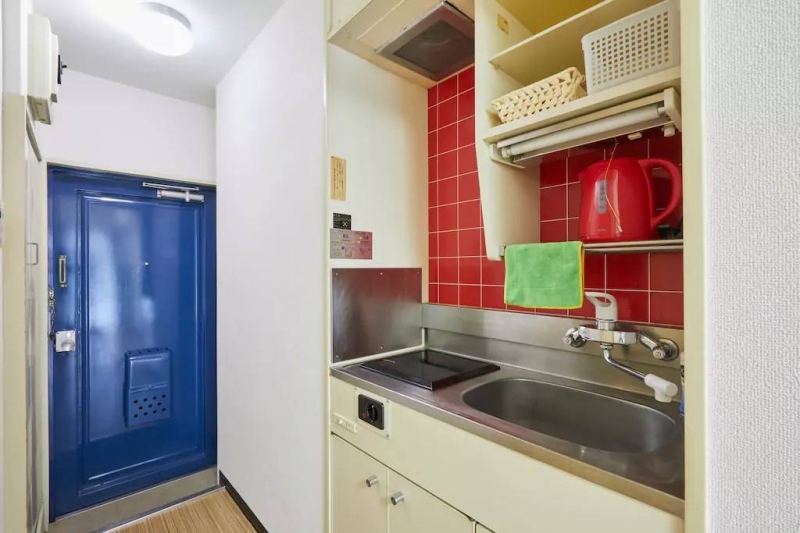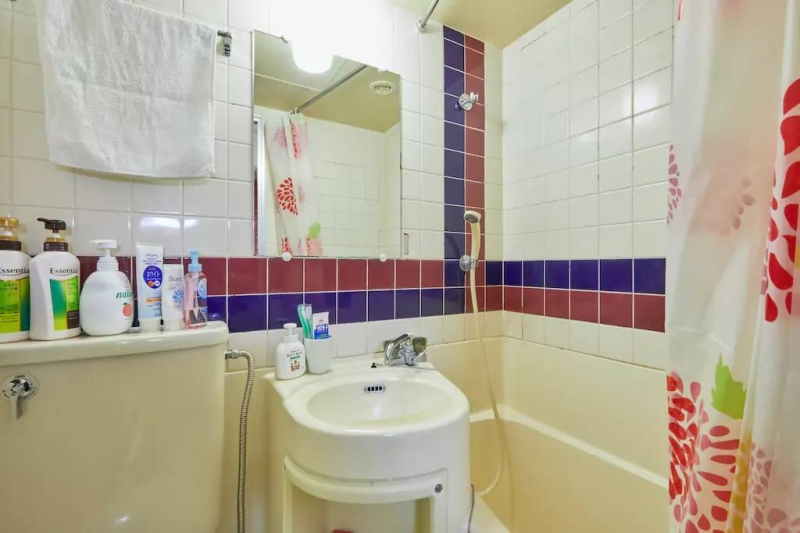 Listing name: discount only for FEB&MAR! close to Shibuya!
Max. number of guests: 2
Airbnb link: http://bit.ly/2Gqpd0K
This centrally-located apartment is a few minutes walk to Ebisu Station, which has a direct train line to many areas such as Shibuya, Harajuku and Shinjuku. Ebisu itself is a trendy cultural centre with nice bars, coffee shops and restaurants. Ippudo Ramen is also around the corner should you feel a craving for noodles! The modest kitchen comes with a stove, microwave and utensils for your cooking needs. Amenities such as shampoo, toothbrush, towels and hairdryer are provided as well.
2. The budget apartment for families or a group of friends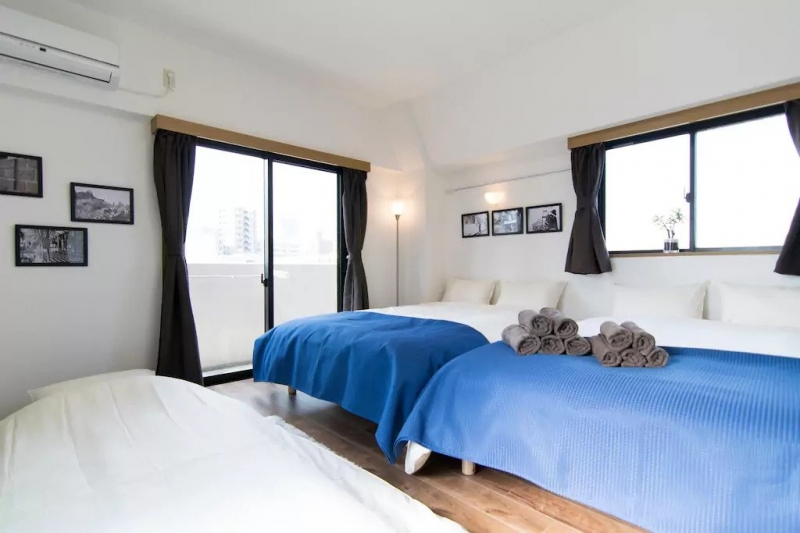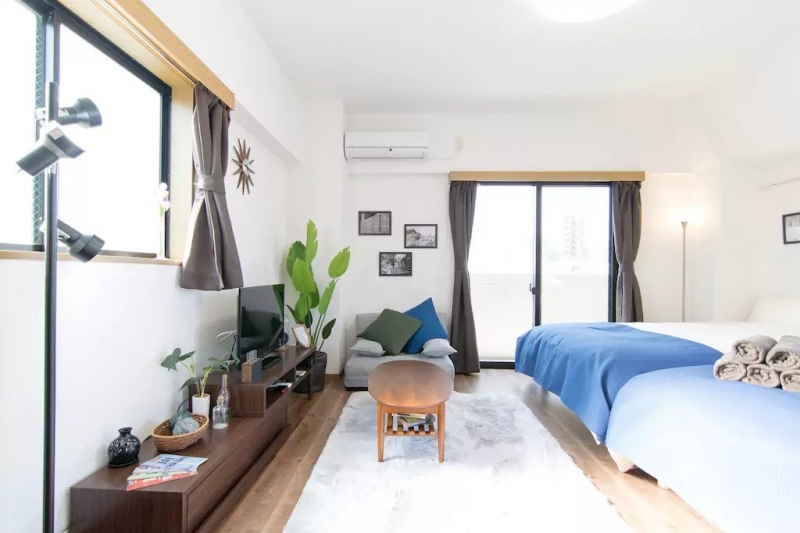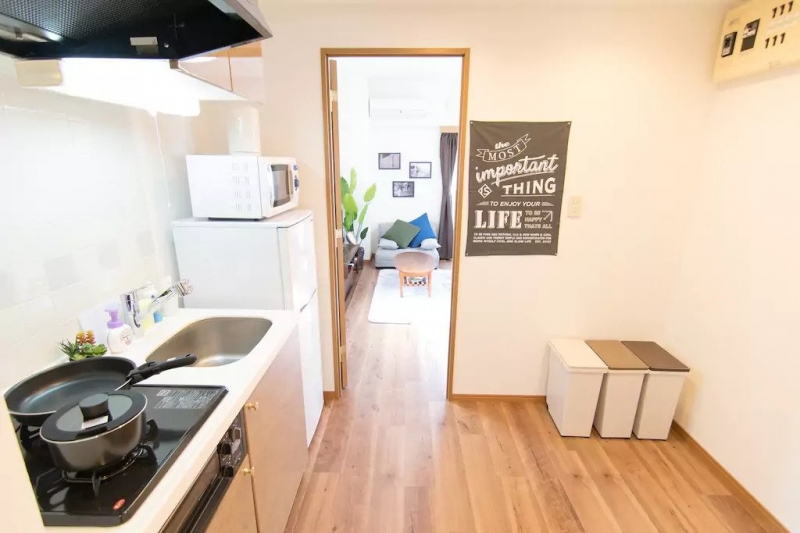 Listing name: Brand New! 4min Station*3 min to Ikebukuro(池袋)#4
Max. number of guests: 5
Airbnb link: http://bit.ly/2J9IBk8
Budget Airbnb apartments that can accommodate a big group are hard to come by, hence this is a rare find. This bright apartment nestled between Ikebukuro and Shinjuku can fit up to five guests at no extra charge – definitely worth the money for a group of travellers! It has two double beds and one sofa bed in the living area, a fully-functional kitchen, and a bathroom with a tub. There is a Family Mart just steps away from the apartment from which you can get drinks and snacks. The only downside is that the apartment is a bit of a walk (up to 20 minutes) from the train station, depending on where you alight.
3. The cosy apartment with free pocket WiFi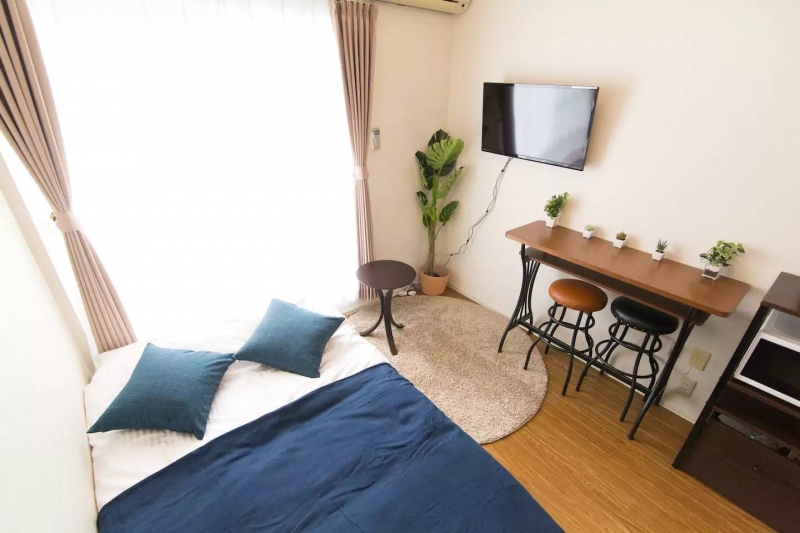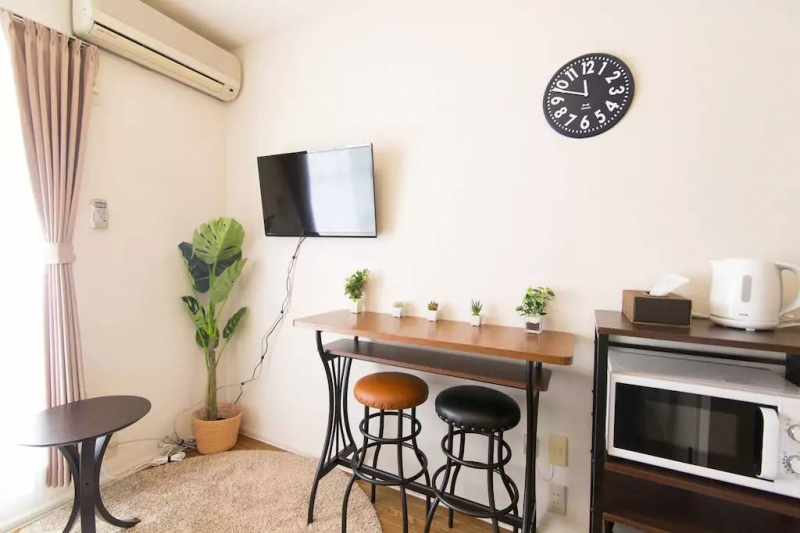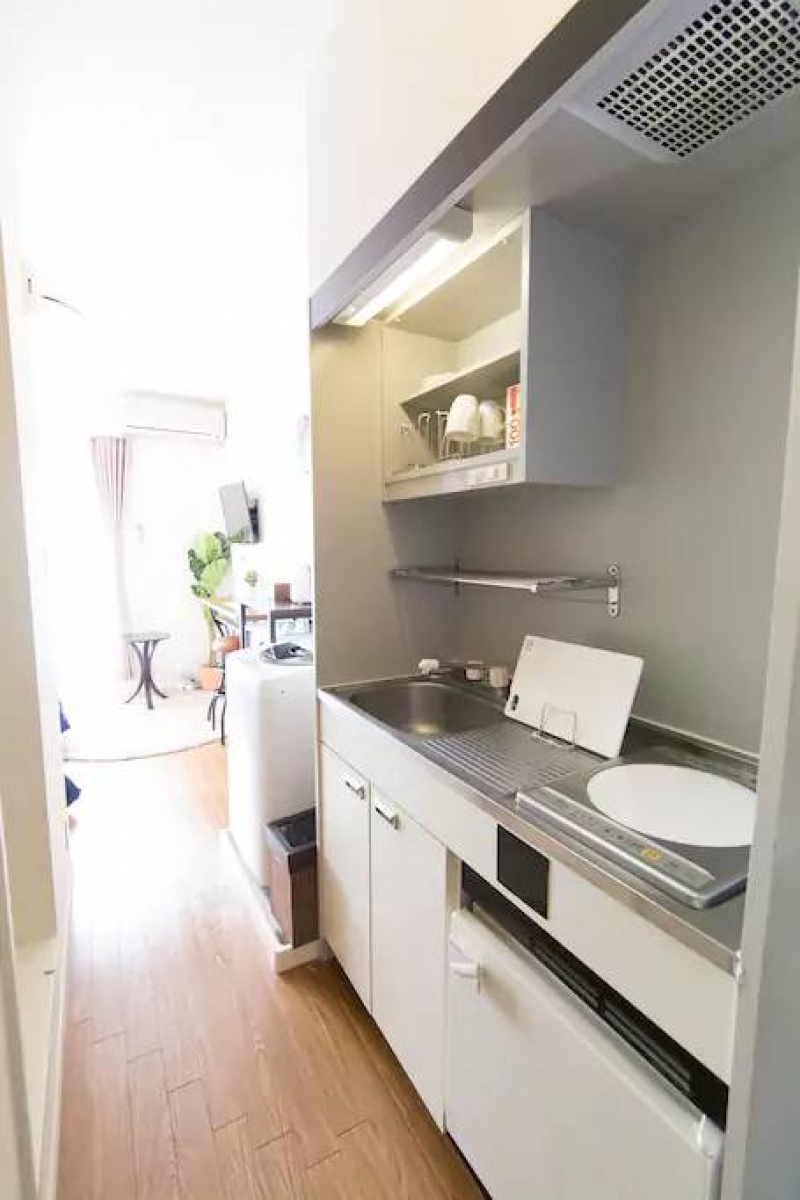 Listing name: Brand New!5min Sta.Close to Shinjuku,Ikebukuro#15
Max. number of guests: 3
Airbnb link: http://bit.ly/2E8Y6Fw
A gem find, this apartment is tucked in a quiet residential area five minutes by foot from Waseda Station. Staying here allows you to have a feel of being a local, but you can go about being a tourist at the same time as most of Tokyo's major attractions are no more than 30 minutes away. The apartment is close to restaurants and convenience stores like Family Mart, Lawson and 7-Eleven. Also, the host will provide free pocket WiFi during the whole stay so you can remain connected.
4. The newly-opened compact studio apartment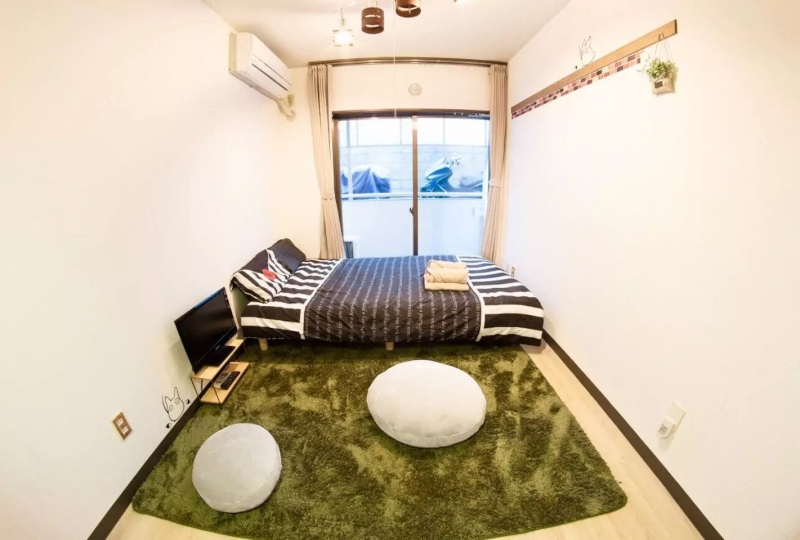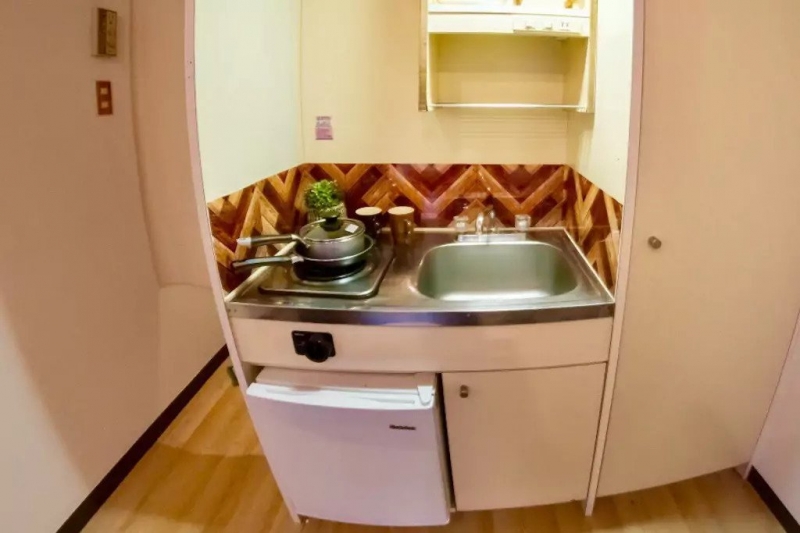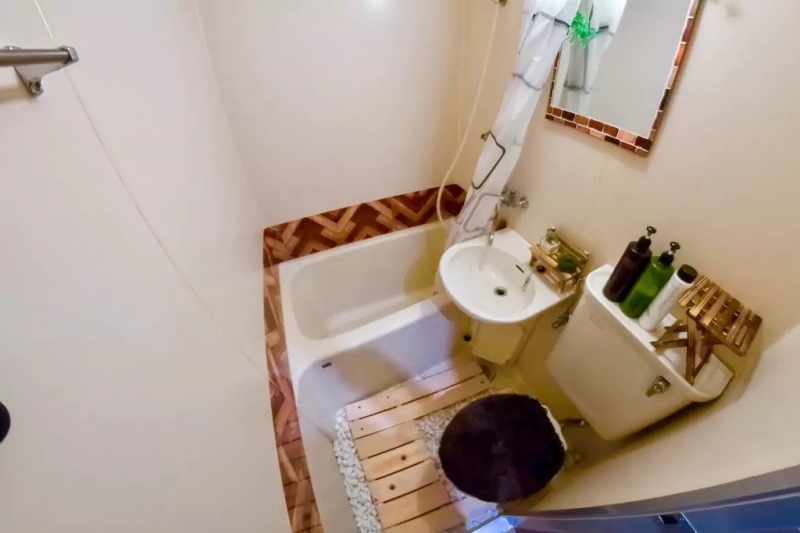 Listing name: 3min to Ikebukuro!! Compact Studio★NEW OPENING★
Max. number of guests: 2
Airbnb link: http://bit.ly/2uAW8ya
This studio apartment may be small but it has everything you need for a short stay – be it towels, shampoo, soap or cooking utensils. It is a short walk to Shiinamachi Station, which is one stop away from Ikebukuro Station where you can connect to other parts of Tokyo conveniently. Guests are able to self-check-in with a lockbox if necessary.
5. The sunny room in the south of Shibuya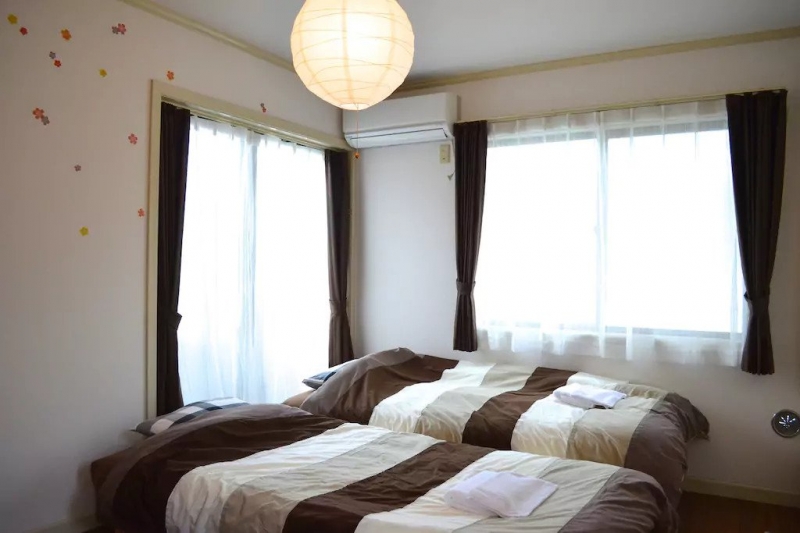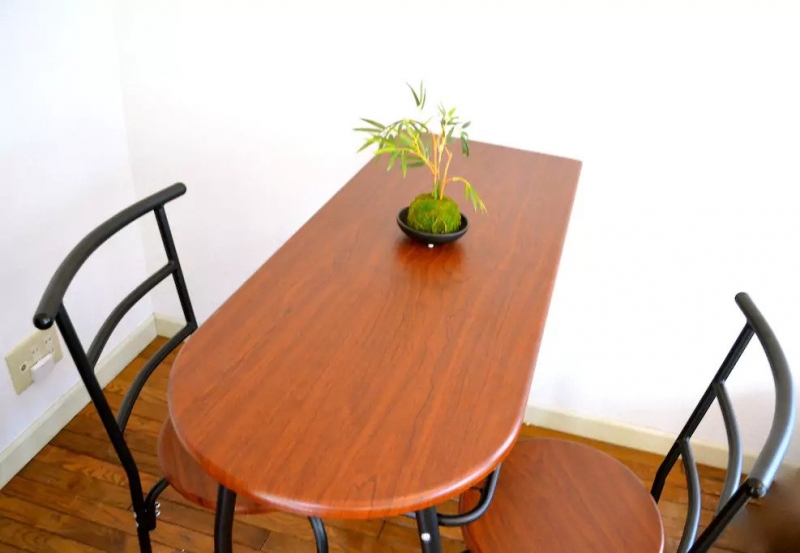 Listing name: Shibuya South JP Modern Room♬
Max. number of guests: 2
Airbnb link: http://bit.ly/2uAWGEe
Framed by two large windows to let the sunlight stream in, this apartment in the Sangenjaya area is a homely base for exploring Tokyo. It's clean and cosy, and comes equipped with towels, toiletries, kitchen utensils, microwave and refrigerator. The apartment is a ten-minute walk from Sangenjaya Station and another five minutes train ride to the bustling Shibuya district. The Sangenjaya neighbourhood, which is brimming with restaurants, cafes, pubs and green spaces, is also a joy to explore.
6. The apartment with views of cherry blossoms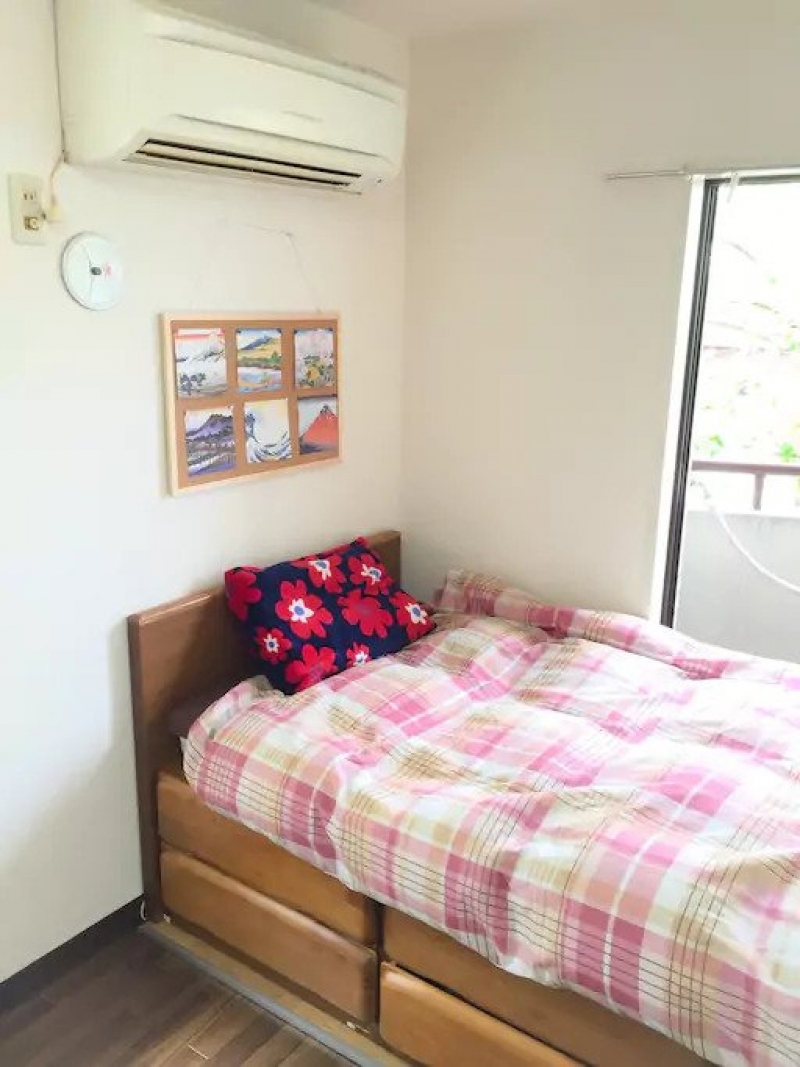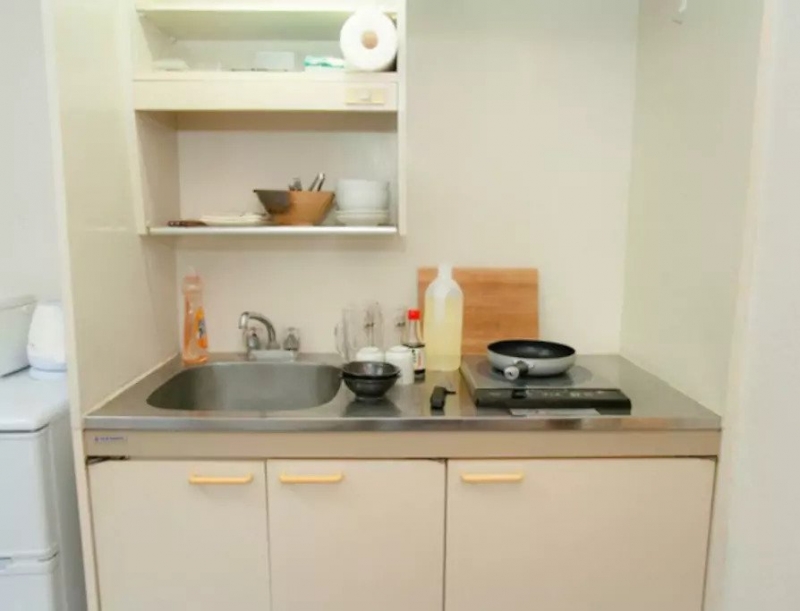 Listing name: Pocket wifi★silent & good location★Cherry Blossoms
Max. number of guests: 3
Airbnb link: http://bit.ly/2GncwDS
Looking for a quiet place you can retreat to after a day in the bustling metropolis? Tucked between two train stations (Nakano-Sakaue Station and Nishi Shinjuku Gochome Station) in a quiet neighbourhood is this quaint apartment. Shinjuku can be reached within 25 minutes by foot, or much less by train. While the apartment has only one single bed, two futons can be placed on the ground to accommodate more guests. Best of all, views of cherry blossoms can be enjoyed from the room if you come from end-March to early April. Note that this place is good for longer stays because of the hefty one-off cleaning fee.
7. The studio apartment with a five-star rating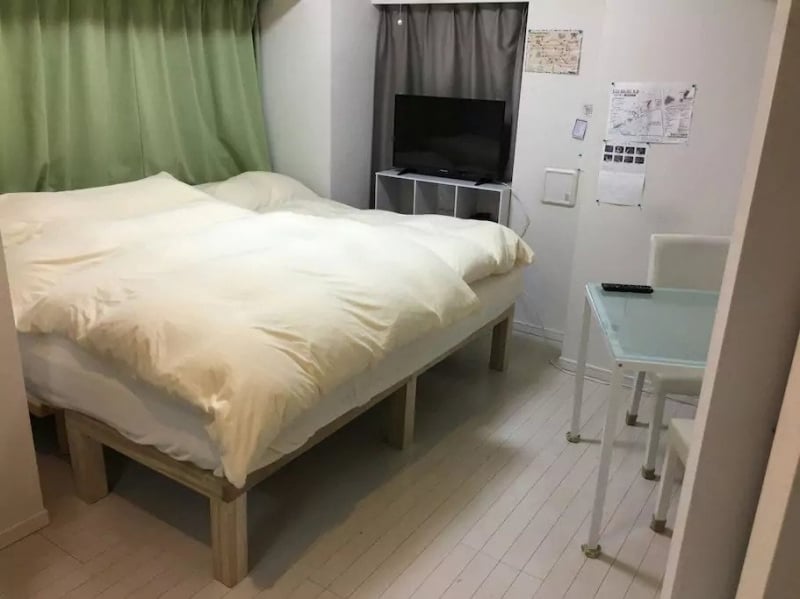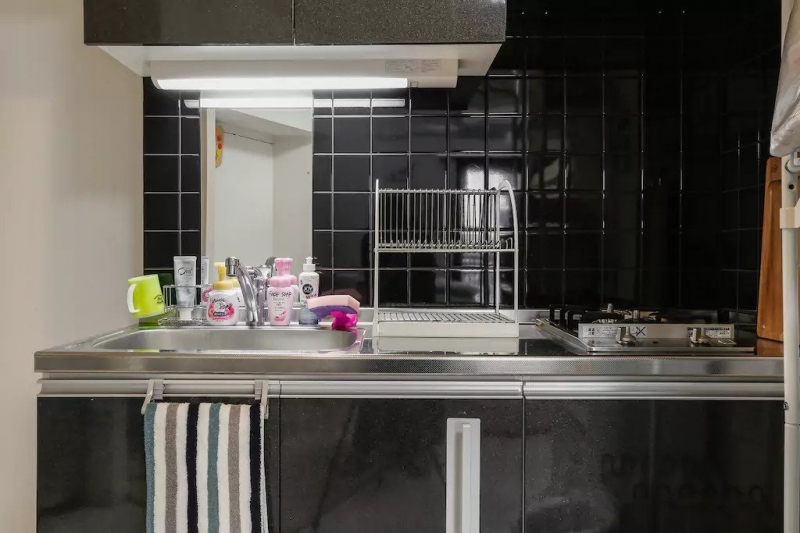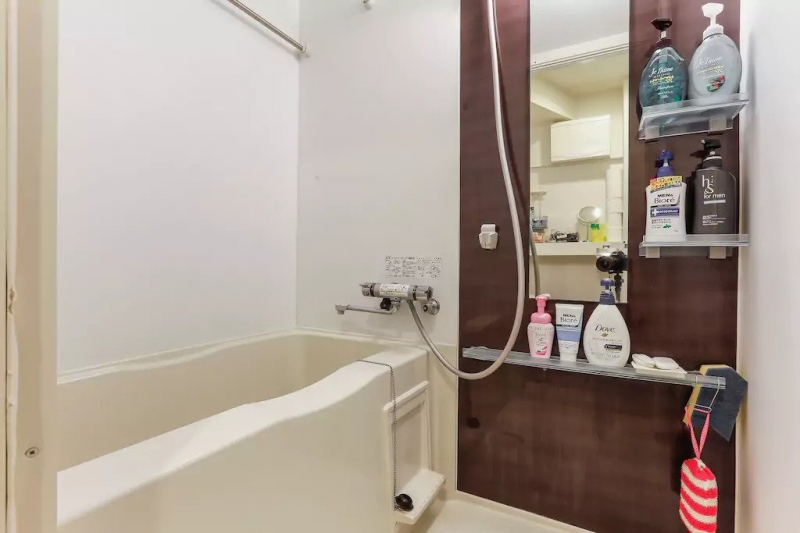 Listing name: 8th floor Cozy studio room ☆metro station 1 min☆彡
Max. number of guests: 3
Airbnb link: http://bit.ly/2GZDt1v
Ideal for a couple and a child, this studio apartment is so popular because it has five-star ratings and rave reviews from guests. It is located on the eighth floor of a building directly opposite Nishi Shinjuku Gochome Station. In the apartment, there's an array of unconventional freebies like chocolates, soups, juice boxes and even hair ties. Also, the instructions for the usage of appliances such as heater and washing machine have been translated into English for your convenience. On top of that, the host provides maps, brochures and all the information you need so you'll have no trouble navigating Tokyo for sightseeing. PS. The bed is super comfy too!
8. The tastefully decorated home away from home




Listing name: 8th floor Cozy studio room ☆metro station 1 min☆彡
Max. number of guests: 4
Airbnb link: http://bit.ly/2J5EXrA
A beautifully designed apartment just five minutes from Gotanda Station, this place is great for couples but can also fit up to four people at no extra charge. A stay here comes with a free portable WiFi and brochures with travel information. While the kitchen is quite basic, there are plenty of restaurants and cafes around the residential area for guests to dine out.
9. The apartment of a Superhost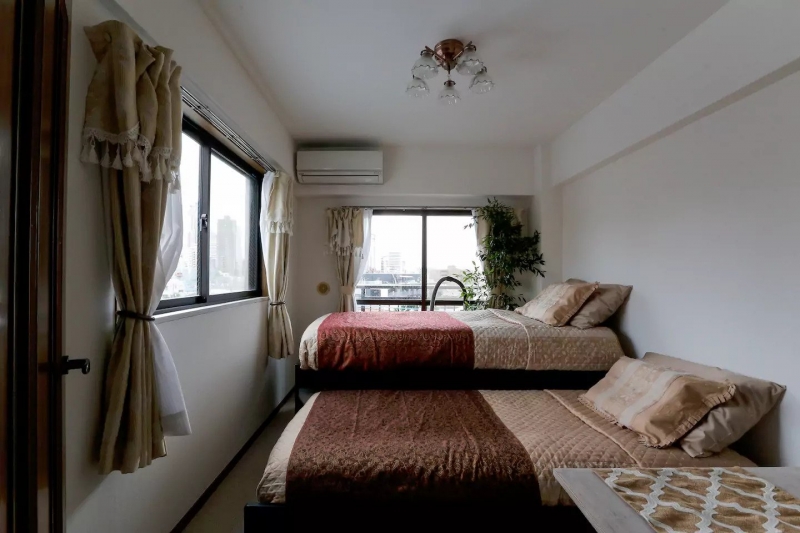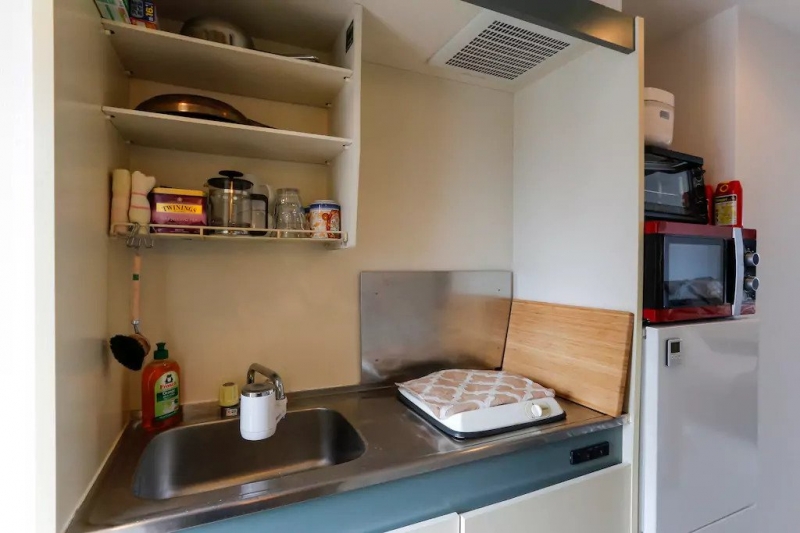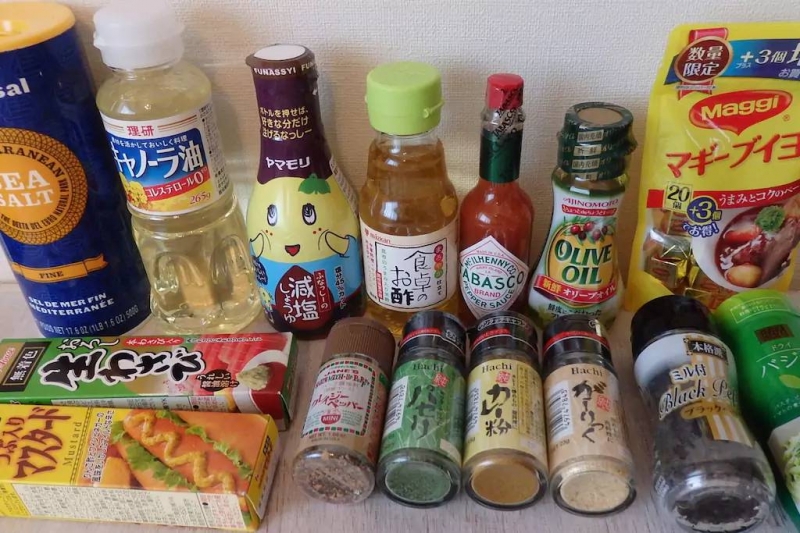 Listing name: Tokyo Shinjuku Okubo station 新宿 大久保
Max. number of guests: 3
Airbnb link: http://bit.ly/2E8SWJC
You can't go wrong with an apartment hosted by an Airbnb Superhost – these are basically role models who provide extraordinary experiences for their guests. True to expectations, Miki, the host of this apartment, is often described as helpful and thoughtful. Her apartment is within walking distance to Okubo Station, which is one stop away from Shinjuku. Tea, coffee and instant noodles are provided, and there's an Olympic Supermarket nearby to stock up on groceries. Best of all, the apartment has a scenic view from the balcony, especially at night!
10. The well-equipped little navy room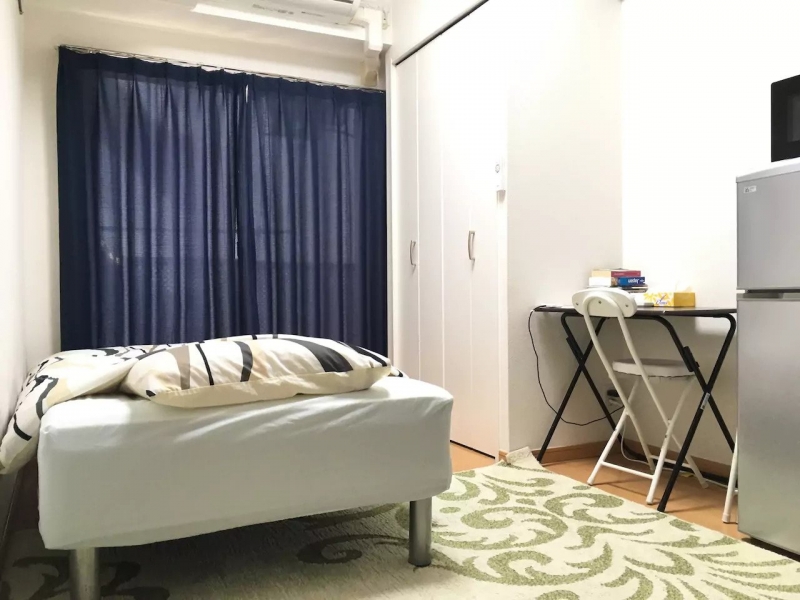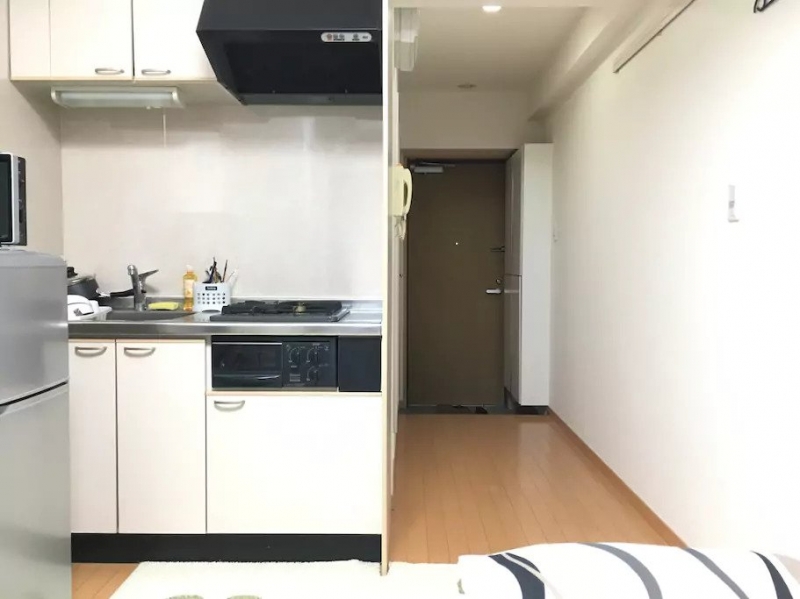 Listing name: Tokyo Shinjuku Okubo station 新宿 大久保
Max. number of guests: 3
Airbnb link: http://bit.ly/2GnPKvn
This cosy apartment is located near Yoyogi Station and is within a walking distance to the bustling hubs of Shinjuku, Shibuya and Harajuku. The host provides shampoo, hair conditioner, body wash and toothpaste, and on top of that, there's even a washing machine in case you need to do your laundry. A 24-hour supermarket is minutes away – a big plus for those who'd like to shop for groceries and cheap eats. A quick word of warning though: the apartment is on the small side so it's a bit of a squeeze, even for just two guests.
With this list, you're one step down in planning your budget-friendly Tokyo trip! Next up, you can check out some of the best tips for travelling around Japan on a budget. With all that dollars saved, you can even visit these shopping spots for bargain hunters !