The typhoon season in the Philippines is currently at its worst. Every day, the sky is gloomy and depressing and the rain keeps pouring like there is no tomorrow. Even worse, new tropical cyclones that are slowly working their way into the Philippines have been identified. Locals have mainly been forced to put their getaway plans on hold and hide in their homes.
Also read: 16 Coolest Staycation Ideas in Manila
For Manileños, who get restless and bored easily, this is one of the worse things that can happen. Rain or shine, staying at home is not an option for Manileños! That said, who wants to risk their lives on a road trip in this sort of scenario? So instead of risking your neck (literally) to fulfill your wanderlust, why not check into one of these charming boutique hotels for a smashing staycation that will go on regardless of the rain?
1. Hotel H2O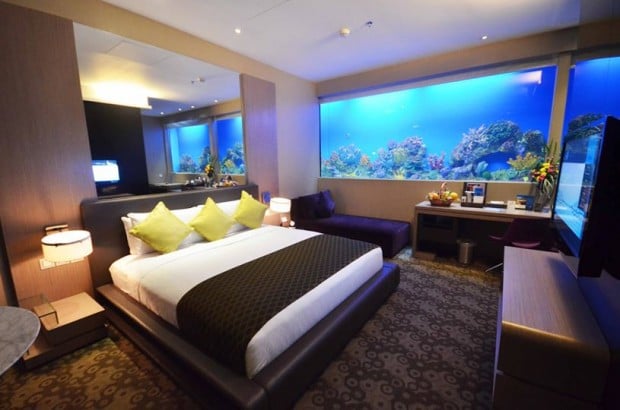 Image credit: Hotel H2O
Can't head to the beach because of the downpour? The water-themed Hotel H2O perched on top of Manila Bay might just put the beach to shame in this rainy weather. You are guaranteed to relax in comfort as each room is bright, chic and modern with modern conveniences like a flat-screen LCD TV, internet access. There are even floor-to-ceiling windows to give guests an unobstructed view of the bay. Some rooms even have an aquarium wall so you'll feel as if you're right in the ocean.
For a unique spa experience, try the full body fish spa at the hotel's Zenyu Eco Spa. And the hotel's Makan Makan Asian Food Village will offer you a taste of fabulous South East Asian dishes. The hotel is also directly connected to Manila Ocean Park which is right beside the hotel so the rain will not stop you from enjoying the indoor aquatic shows and exhibits at the Manila Ocean Park.
Location: Roxas Boulevard, Luneta, Ermita, Manila
Price: Starts at around US$200 a night
Also read: How Hotels Get Their Star Ratings
2. The Bayleaf Intramuros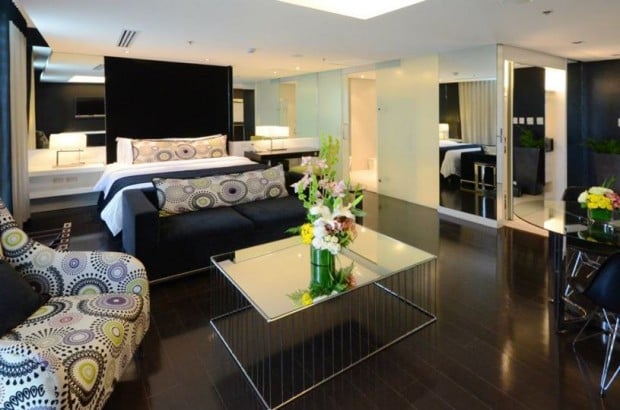 Image credit:  The Bayleaf Intramuros
Nestled inside the centuries-old walled city of Intramuros is this gorgeous little boutique hotel. Despite being relatively new (this hotel was opened in 2011), The Bayleaf Intramuros has been awarded the Travellers Choice Award by Trip Advisor for 3 consecutive years — 2013, 2014 and 2015 — so you know you'll get 5-star quality amenities and services at an awesome price.
Keep your mood up despite the horrid weather by cozying up at the Cioccolata Churros Café, located at the hotel's ground floor, for mouth-watering churros (What else?) and a steaming cup of hot chocolate.
Location: Muralla corner Victoria Streets, Intramuros, Manila
Price: Starts at around US$65 a night
3. The Henry Hotel Manila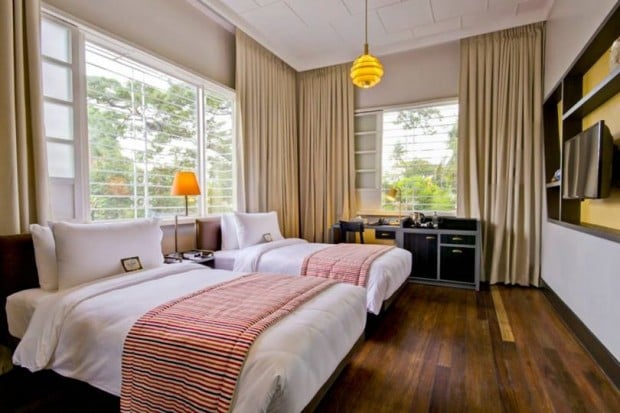 Image credit: Henry Hotel Manila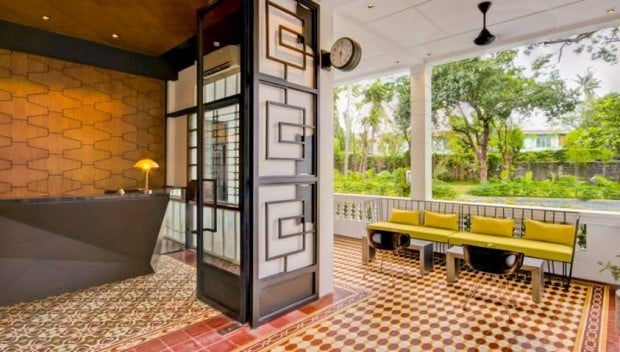 Image credit: Henry Hotel Manila
Hidden in a compound in the middle of the hustle and bustle of the city is one of Manila's best kept secrets -- The Henry Hotel Manila. This place will make you feel right at home as your room will be surrounded by gardens, have an actual porch and will be furnished with a charming mix of mid-century and modern furnishings. I assure you that you will enjoy your relaxing getaway in this quiet oasis by sleeping in or lounging around with a good book. And when you get hungry, go down to the hotel's partner restaurant, Apartment 1B, to indulge yourself in its famous gourmet comfort food.
Location: 2680 F.B. Harrison Street, Pasay City
Price: Starts at around US$75 a night
4. The Picasso Boutique Serviced Residences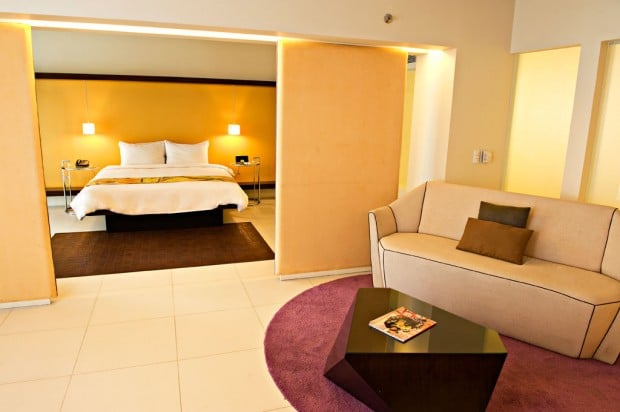 Image credit: The Picasso Boutique Serviced Residences 
Image credit: The Picasso Boutique Serviced Residences
Located in one of Manila's most affluent neighbourhoods is the Picasso Botique Serviced Residences, a mix between a boutique hotel and serviced apartment. The artistic style of Pablo Picasso is incorporated in its modern and colourful rooms that will make you feel as if you're living in a museum!
If the weather cooperates during your stay here, you can walk to the CBD or check out the restaurants in the area as they are all just a few minutes away.
Location: 119 L.P. Leviste Street, Salcedo Village, Makati City
Price: Starts at around US$105 a night
5. Aruga by Rockwell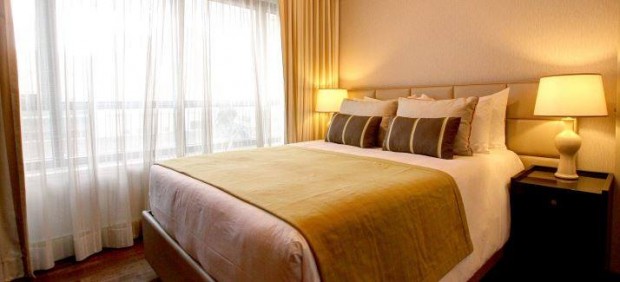 Image credit: Aruga by Rockwell
Rockwell is known for building luxurious condominiums for Manila's elite. Now, they've also ventured into hotels/serviced apartments and you can also get a taste of the good life just by spending a night at Aruga by Rockwell. The facilities at the Aruga (gym, spa, pool, business centre and breakfast lounge) are all extremely luxurious and will make you feel like you have oodles of money (even if you do not have much) during your stay.
The area is also flood-proof so you won't have to worry about having to wade in water when you head over to the Power Plant Mall on a rainy day to do a bit of shopping or to catch a movie.
Location: Waterfront Drive, Rockwell Centre, Makati City
Price: Starts at around US$147 a night
See? Who says you have to stay home during a rainy day? All you have to do is check into an awesome boutique hotel with a lot of character for an enjoyable staycation that will not be hampered by the weather!
Also read: Staycations in Manila: 10 Hotels You Will Absolutely Love
Do you have a hotel that you would like to add to the list? Drop us a comment below.