While we're still two months away from June, it's never too early to begin planning for your next family holiday abroad – and we're here to help you get started! Whether you're planning to take the kids out for a fun adventure or enjoy an easy and relaxed vacation, you're bound to have an unforgettable time as long as you've chosen a great destination. In fact, the perfect destination doesn't necessarily lie across the world. Don't believe us? Check out our list of the best travel destinations in Southeast Asia for family fun – we've even included our favourite accommodation picks!
Malaysia
1. Kuala Lumpur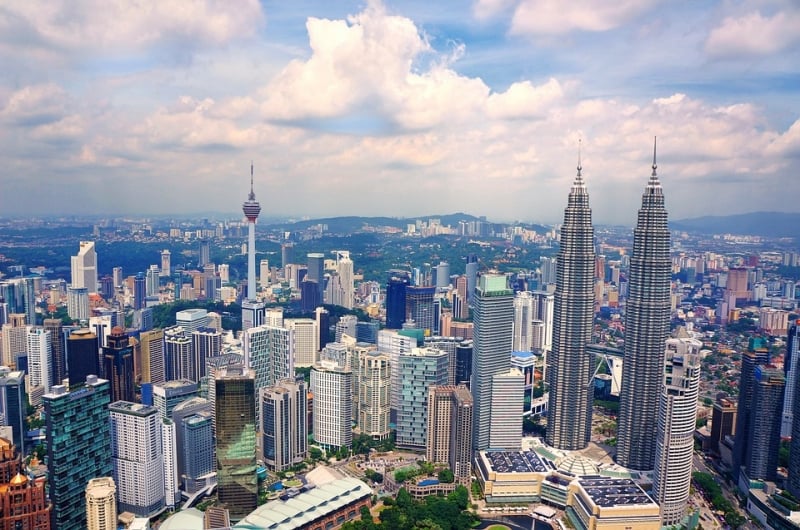 The capital of our good ol' neighbour Malaysia, Kuala Lumpur, is not only a metropolis home to the world's tallest twin towers but also a melting pot of cultures – which makes it a great travel destination whether you're there for the first or tenth time. From fantastic food to mega shopping malls to dozens of historical architecture delights, KL offers a plethora of things to do and see for everyone.
Ambassador Row Hotel Suites by Lanson Place
Ambassador Row is a 4-star hotel conveniently located in the heart of KL, and even within the Golden Triangle – which means food, shopping, and entertainment are all at your doorstep. The hotel is child-friendly and offers spacious rooms, an outdoor pool, and even a child playroom. That's not all – adults get to unwind at the Charawon Spa after a long day out in the city, and have a good night's sleep in their luxurious yet cosy suite.
What's more: there are several ongoing promotions which let guests make the most out of their value-for-money stay at Ambassador Row, like the Duta Energize Spa Retreat package, which includes a night's stay in the Duta One Bedroom Suite and a 90-minute Energize treatment at Charawon Spa. There's also the Bed + Breakfast package, which includes scheduled shuttle services to selected shopping malls in KL and access to the 24-hours gym and sauna, and children's playroom.

Learn more about Ambassador Row on TripZillaSTAYS and book here.
Lanson Place Bukit Ceylon Serviced Residences
Another hotel located in the Golden Triangle is Lanson Place Bukit Ceylon Serviced Residences . Staying here guarantees a list of things to do and see. The hotel is only two minutes away from the vibrant and happening Changkat Bukit Bintang district, 10 minutes away from the iconic Petronas Twin Towers, and a stone's throw away from Bukit Nanas Forest Reserve – a 11,000sqm tropical rainforest featuring nature trails and the KL Tower.
All rooms here are spacious, stylishly designed, and best of all: include a kitchenette with cookery and cutlery, and washer and dryer. There's even an Olympic-sized swimming pool and a lounge on the hotel's 48th floor which offers panoramic views of KL's downtown skyline. With all these facilities, you don't even have to go out to have some fun family-bonding time.
If you're thinking of making Lanson Place your next unforgettable stay, make sure to check out the Advanced Purchase promotion , which allows up to 30% discount if you book 21 days in advance. Citibank cardholders, don't miss out on the Citibank Accommodation Discount and snatch a 10% discount on weekend and public holiday rates.

Learn more about Lanson Place on TripZillaSTAYS and book here .
2. Langkawi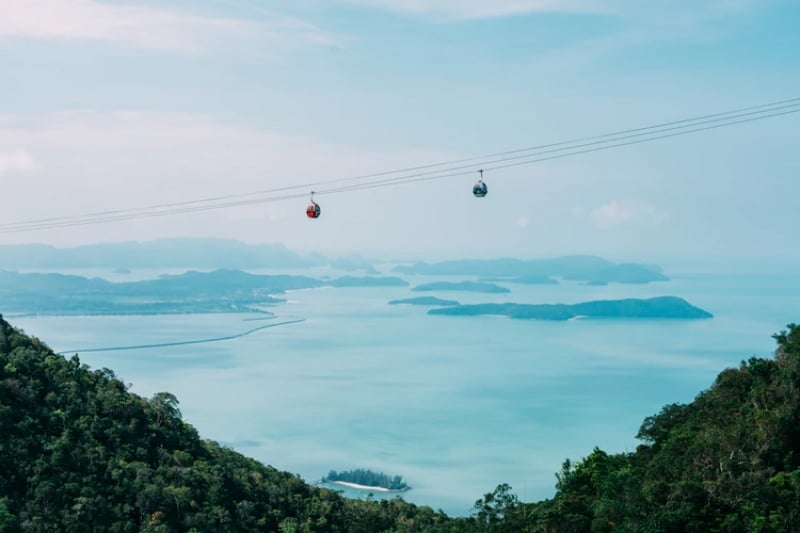 If you're in need of a break from the city, a relaxing holiday in Langkawi sounds like a great idea. After all, it's good to take the kids' attention off technology and get active under the sun. Langkawi is a wonderful tropical retreat which offers a plethora of natural attractions and things to see and do, such as cruising along the Andaman Sea, and exciting water activities like scuba-diving and jet-skiing. The island is also entirely duty-free, which makes it a fantastic shopping destination too.
The Andaman Resort
The Andaman is a pristine, 5-star beach resort sitting by Datai Bay, and a hidden paradise surrounded by lush rainforests and facing the dazzling Andaman Sea. Besides its superb location, the resort also offers huge rooms and villas which are all elegantly designed and offer sweeping views of nature all-around. There are various facilities available which will allow both adults and children to fully enjoy the beauty of Langkawi's untouched nature such as guided rainforest walks, snorkelling tours, and a botanical spa center situated atop the hills.
To sweeten the deal, there's an ongoing Family Excursion package which offers a 25% discount for a second room, a priority allocation for connecting rooms, complimentary welcome drinks and a Margherita Missoni Children's backpack per child (under the age of 12). Rates begin at MYR1000 per night for a Deluxe Rainforest Room, and is valid till 22 December 2018 (perfect for the December holidays too!)

Learn more about The Andaman on TripZillaSTAYS and book here .
Lavigo Resort
On the other end of Langkawi lies Pantai Cenang, the island's main town where one would find both local and international cafes and restaurants, shopping complexes, and tour operators. Lavigo Resort, an affordable and homely Kampung-style resort, is located right in the heart of Pantai Cenang, and is only a five-minute drive from the airport. While the resort may seem a little isolated, it's near the gorgeous Cenang Beach (think of chalk-white shores and turquoise waters) and offers a quiet and spacious place. There are only 13 rooms, and each of them is simply designed and conveniently situated right in front of the swimming pool.
As if the resort's off-the-beaten location and cheap rates aren't a major steal, there's a TripZilla exclusive promo going on: Enjoy 15% Off Standard Double Room.  To grab this limited offer, use promo code: ilovetripzilla 

Book now, promo runs until 31 May 2018 only. You'll get to save up on accommodation and splurge on other attractions for more fun family time! Sounds like a plan, no?

Learn more about Lavigo Resort on TripZillaSTAYS and book here .
Indonesia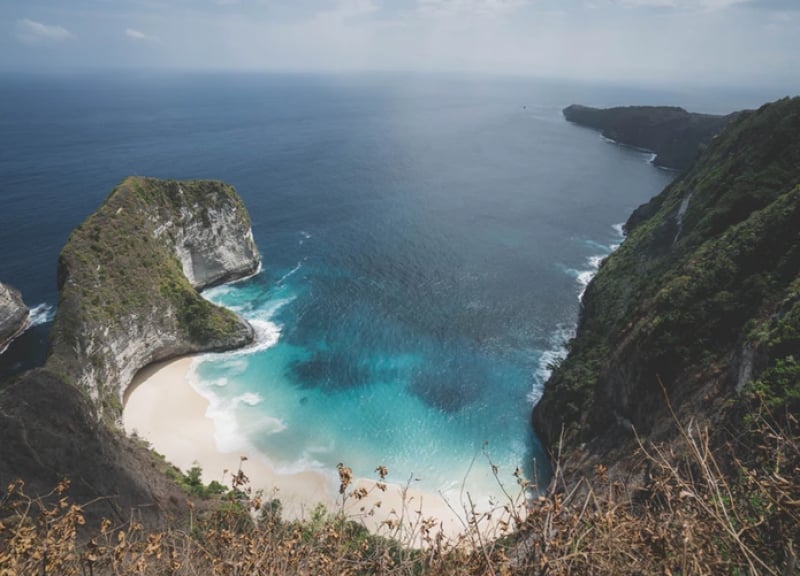 It takes no more than two hours to fly to Indonesia's most stunning getaway islands like Bali, Lombok, and Batam, so there's really no need to fly across the world for an amazing time, especially with the young ones coming along. Apart from the magical beauty of its untouched nature, each Indonesian island boasts a rich culture and heritage of its own, along with affordable food, shopping, and activities. There are tons to see and do – and trust us when we say Indonesia's sun, sea, and sand are fantastic reasons to pull you away from the bustling city.
3. Bali
Bali Dynasty Resort
Kuta is easily one of Bali's hottest districts and certainly a convenient spot to stay during your vacation, given its proximity to many nightlife spots, malls, and extreme water sports schools. Fret not, it can be a kid-friendly place too, especially if you choose to stay at an award-winning, family-friendly hotel like Bali Dynasty Resort . The hotel has three swimming pools (including a kids pool with its own fun zone), and offers spacious rooms designed for families (a partition between the master bedroom and children area).
That's not all – there's also the High Flyers Trapeze Club (where kids can safely experience performing in a circus), Flair Hair Salon and Cutz4Kids (where kids can get their hair braided Balinese style)! Adults get to have fun too – indulge in a relaxing massage at the Ashoka Spa, or sip on a martini at the Upper Deck H2O.
Prime Plaza Suites Sanur Bali
Far away from touristy Seminyak and Ubud is Sanur, a quiet and relaxed beach town lying on the east coast of South Bali. Staying in Sanur may require you to splurge a little, but its plethora of cultural, natural, and historical attractions coupled with its laid-back atmosphere makes it all worth it. Prime Plaza Suites Sanur Bali happens to be conveniently located in Sanur Village, where one would find shops, cafes, and tour operators. The resort also boasts several facilities: a private beach club along Sanur Beach, the Camp Splash! & Kids Club, and The Spa at Sanur Paradise Plaza Hotel, its sister property. With that said, what's there not to do?
Mara River Safari Lodge
Staying at the Mara River Safari Lodge is definitely a one-of-a-kind experience the kids will love and talk about in the years to come. The 4-star safari-themed lodge resort is located within the Bali Safari and Marine Park , with hotel rooms overlooking a park where animals roam about freely, and a restaurant built with glass panels situated right next to it. When there's a rustic atmosphere and natural setting everywhere you turn, you might just feel like you're in the African wilderness.
While the Bali Safari and Marine Park guarantees an interesting day out (with its many enclosures of creatures from komodo dragons to pythons), there are tons of attractions within the resort itself, like its own waterpark (which hotel guests have access to), traditional and cultural Bali performances, safari journeys in an open zoo, elephant rides, and more.
Also check out 8 Reasons Why Bali Safari & Marine Park Should Be In Your Bali Itinerary .
4. Batam
Harris Hotel Batam
Harris Hotel Batam is conveniently situated near the Batam Center Ferry Terminal and Mega Mall, which naturally makes it the most ideal choice of accommodation on the island. In fact, there are several other points of interest situated in the vicinity, like Clara Hill and Engku Putri Field. You'll also find your stay here to be absolutely value for money – rooms are designed for style and comfort, and facilities such as a rooftop pool and gym are also free to use. The hotel restaurant also serves your favourite Indonesian delicacies, and you'll get to enjoy all these perks without having to splurge!
Good news: Harris Hotel Batam is offering a Signature Package inclusive of a 2D1N stay, a 60-minute Javanese natural massage for one, complimentary buffet breakfast, and much more – and only from IDR 1,100,000 (S$101)! A deal like this is too good to be true – so wait no further and make your next dream family vacation come true and book now !
The Philippines
5. Cebu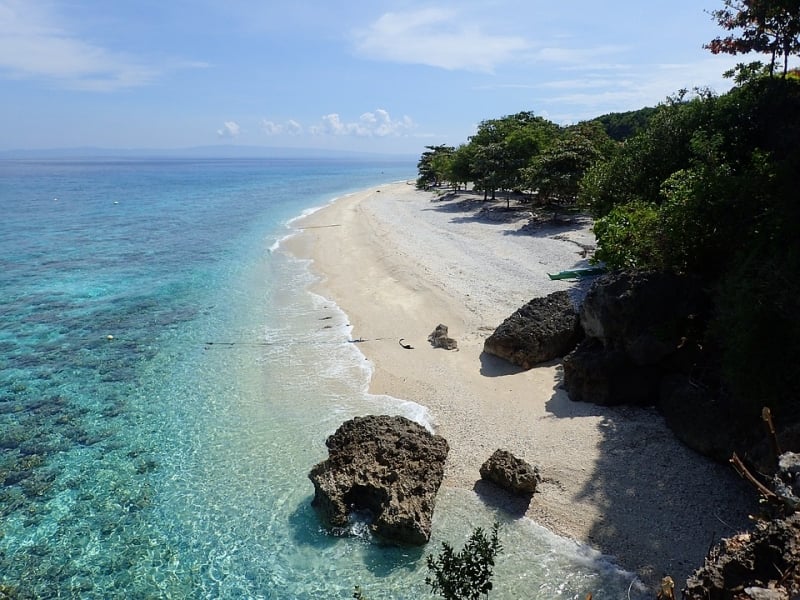 Cebu may not be the first city that comes to mind at the mention of the Philippines, but that doesn't mean it isn't worth a visit. The capital of the coastal province, Cebu City, is home to many things to see and do, from colonial landmarks to countless untouched natural attractions – there's something both adults and children will love. Outside Cebu City, there are also the seaside resort towns of Mactan and Moalboal, which travellers love for their low-key and relaxed vibe. If the beach life is something both the kids and your partner are into, Cebu is definitely the place to go.
Shangri-La Mactan
Reward yourself for making it to the first half of 2018, and treat the young ones to a much-needed break from school with a stay at the Shangri-La Mactan Resort and Spa , a luxurious, award-winning 5-star resort which lets its guests embrace both nature and grandeur while on holiday. The resort is a tropical paradise surrounded by lush greenery and sits on the beachfront, exuding a relaxed atmosphere throughout. Besides the fantastic view of the Mactan Channel and Shangri-La's private beach that each room offers, the resort also hosts a series of facilities and activities which are bound to keep you entertained everyday. There's a marine sanctuary for guests to learn diving and get up close with marine life; a Toddler Zone and Adventure Zone for the young ones; and a spa center named CHI, where guests can pamper themselves with over 35 customised wellness therapies.
The Family Fun package is an ongoing promotion you definitely don't want to miss - it includes enough accommodation, a generous meal plan, round-trip airport transfers, and fun playtime offers at the Adventure Zone and beach! Another promotion which sounds good is the Seaside Indulgence package (access to the Ocean Club Lounge and complimentary sea activities like kayaking) and of course the Advanced Purchase package (15% off room rates, complimentary breakfast, WiFi, and access to the Health Club).

Learn more about Shangri-La Mactan Resort and Spa on TripZillaSTAYS and book here .
Those are our picks for the best Southeast Asia destinations for family fun. We're pretty much all ready to book your flights and pack your bags for that unforgettable family vacation – what about you? Hopefully we've eased your trip planning a little and given you some travel "inspo". For more recommended stays in Southeast Asia, check out TripZillaSTAYS .