One look at these Airbnbs in Prague, and you'll already be convinced to book that trip! Surely, you'll love these stunning homes as much as the historic city. You might even be surprised to find that not all of them are as expensive as you'd imagine!

So, what are you waiting for? Scroll through this list, book that stay, and start planning your visit to Czech Republic's breathtaking capital!
Also read: 10 Airbnbs in Venice for the Perfect Italian Escape
CHECK BOOKING OPTIONS IN PRAGUE
1. This cosy open-plan apartment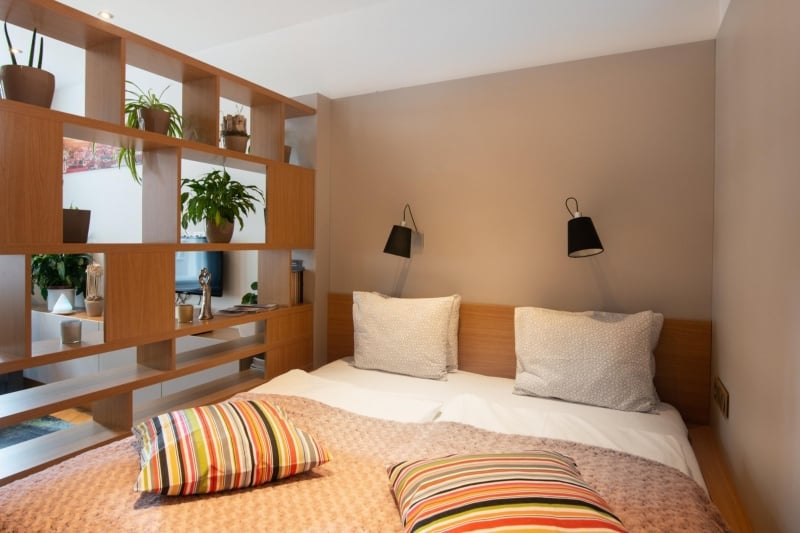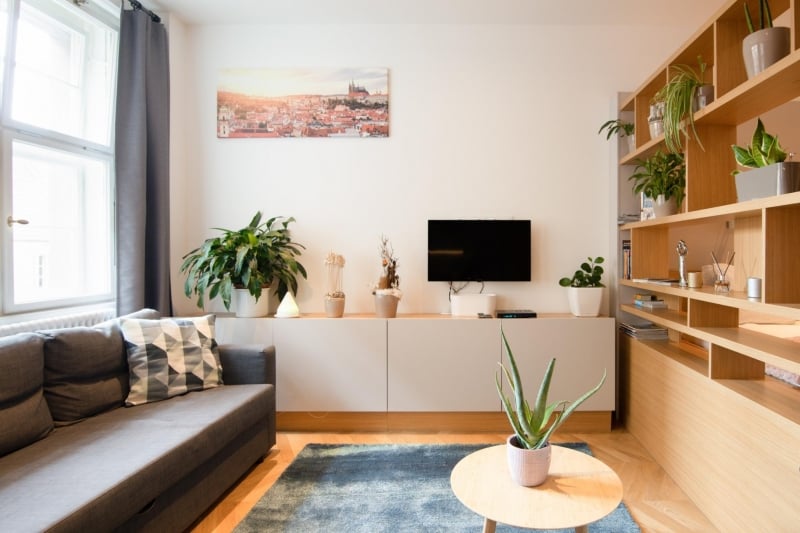 Listing type: Entire apartment
Max. no. of guests: 4
No. of bedrooms: 1
With its beautiful wood furnishings and minimalist design, this apartment is the picture of understated elegance. If you love living in vibrant spaces, you'll love the large Art Deco windows, and potted succulents on every corner! An ideal pick for first-timers, this Airbnb is a five minutes from famous Old Town Square and the Jewish Quarter; the tram station, on the other hand, is just a minute away. An added bonus? Below this apartment, you'll find a butcher shop that serves some of the most amazing burgers you'll have in Prague!
2. This charming home away from home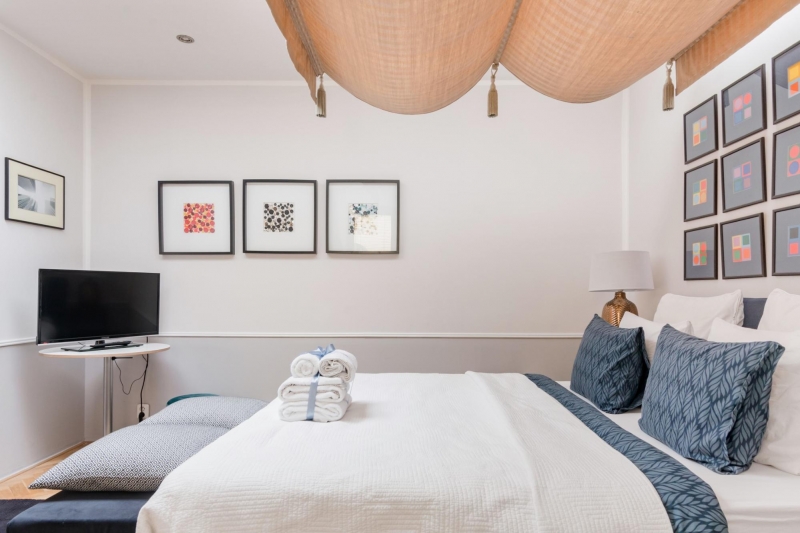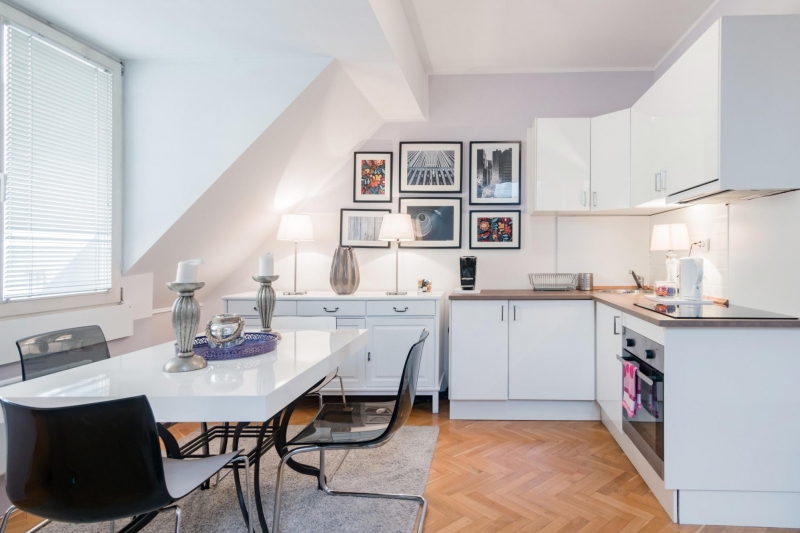 Listing type: Entire apartment
Max. no. of guests: 4
No. of bedrooms: 1
Here's a helpful tip: Not all Airbnbs in Prague (well, not all Airbnbs in general!) provide towels and bathroom amenities. If you're all for saving the extra luggage space, however, then fret not! This Airbnbs's superhost, Marjan, is dedicated to making this apartment feel like a home away from home. Aside from being fully equipped, it's also clean, beautifully decorated, and located close to various public transportation stops. Popular tourist attractions are just steps away, too!
3. This chic and spacious penthouse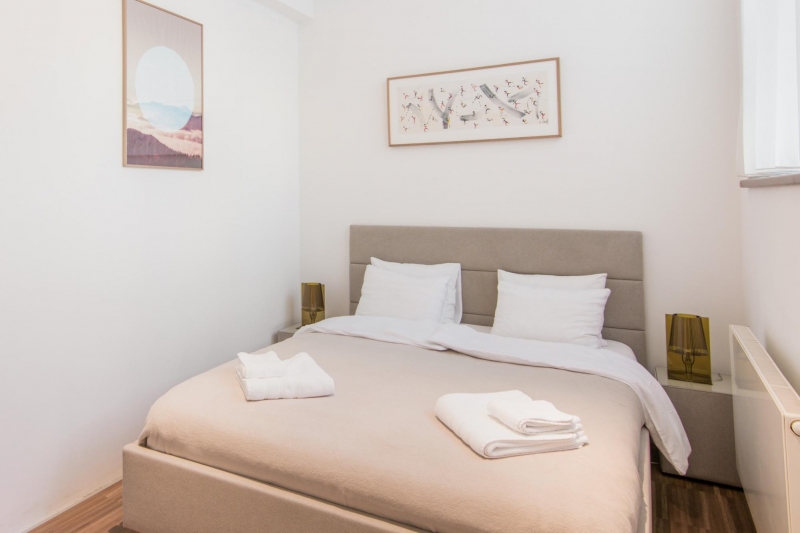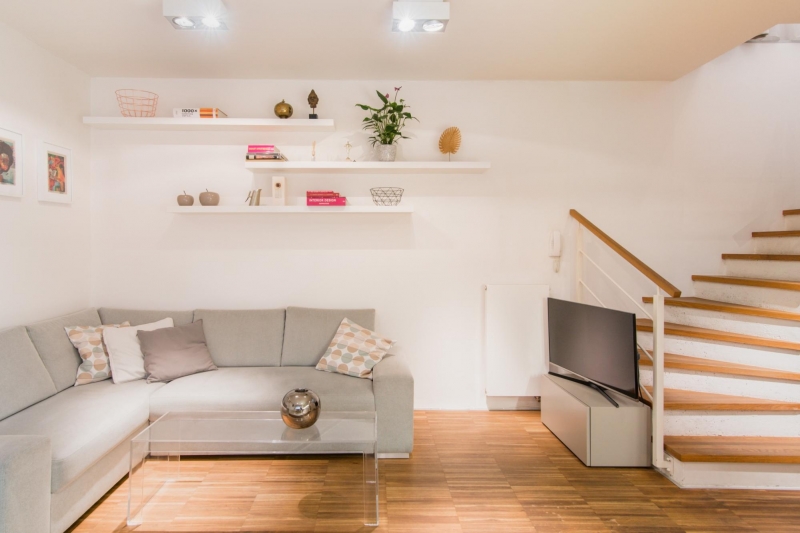 Listing type: Entire apartment
Max. no. of guests: 6
No. of bedrooms: 2
One might consider this apartment a gem, as not all Airbnbs in Prague are found in buildings with elevators! A minimalist yet stylish retreat, this spacious penthouse will certainly not disappoint. Previous guests were impressed to find that it's exactly as it is in photos! Located in a quiet residential area, it's a two-minute walk to the tram stop, and a 10-minute ride downtown. Not bad for those looking to stay outside of Prague's touristy areas!
4. This gorgeous studio with vaulted ceilings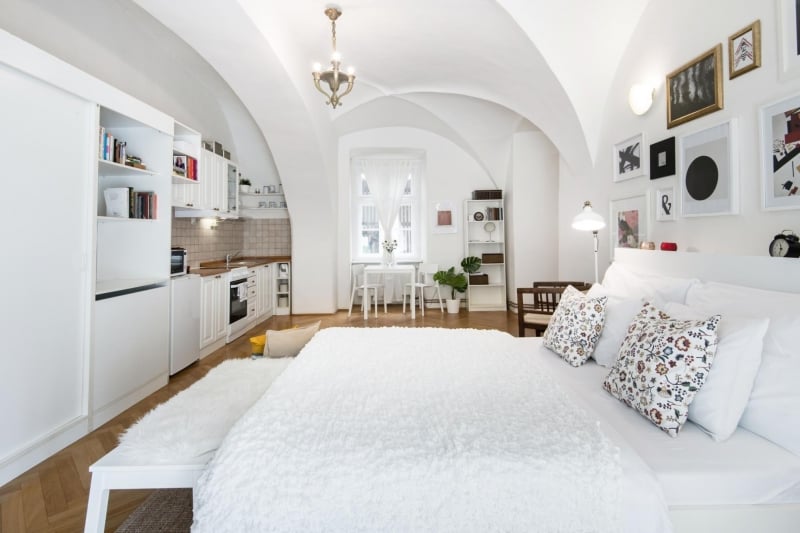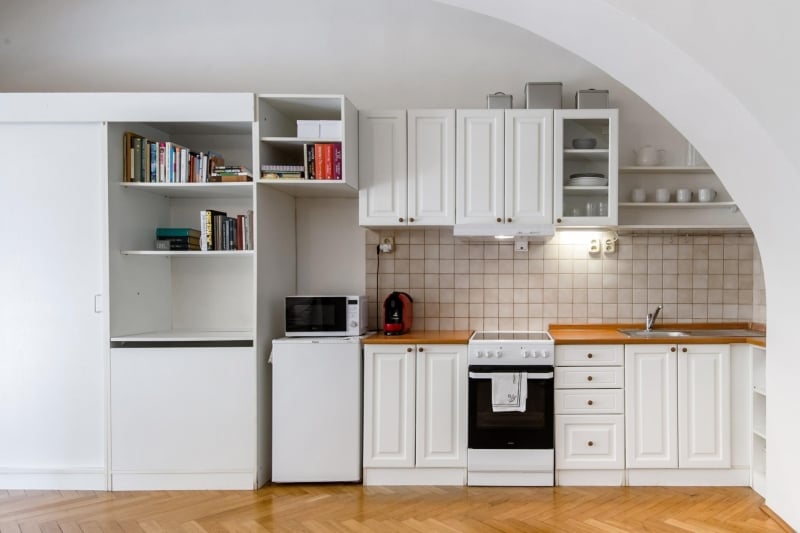 Listing type: Entire apartment
Max. no. of guests: 2
No. of bedrooms: 1
Ideal for couples and solo travellers, this quiet studio is situated right in the middle of Prague's popular tourist attractions. Ideal for exploring the historic city on foot, it's also located close to trendy bistros and restaurants. While you'll easily fall in love with its beautiful decor, this apartment's winning feature is its 15th-century vaulted ceilings! Another easy favourite thing about this Airbnb? Access to a secret garden, perfect for enjoying your morning cup of coffee!
5. This cheerful home with hotel-like amenities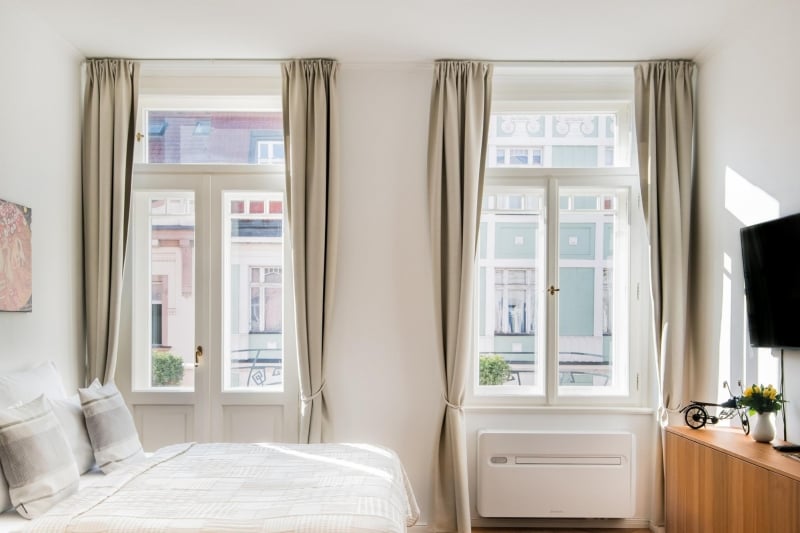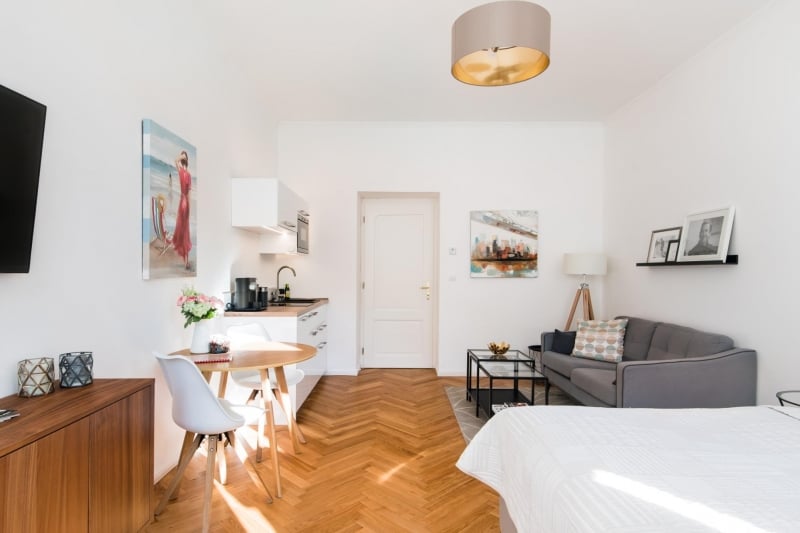 Listing type: Entire apartment
Max. no. of guests: 2
No. of bedrooms: Studio
Located in the heart of the city, this studio apartment is a short walk or tram ride from just about anywhere in Prague. A cosy pick for two, this tastefully decorated hideout comes with a comfy king-sized bed and is fully equipped with hotel-quality amenities. Its superhost, Jan, also provides extra thoughtful touches like robes, slippers, complimentary breakfast at a nearby restaurant, and pre-paid public transportation tickets. Sounds like the perfect stay to us!
6. This contemporary flat in a 13th-century building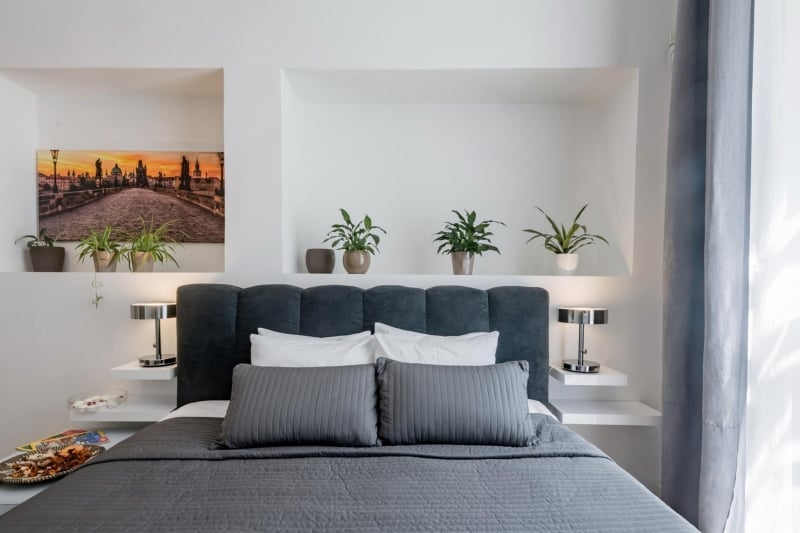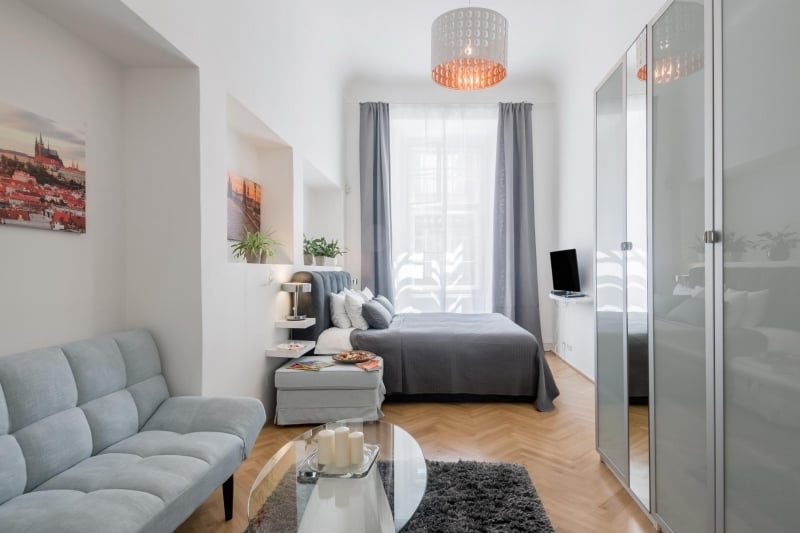 Listing type: Entire apartment
Max. no. of guests: 3
No. of bedrooms: 1
Find this stylish home in a stunning 13th-century building in the center of Old Town Prague! Simple yet elegant, this apartment also happens to be one of the more affordable Airbnbs in Prague. It's clean, spacious, and conveniently located above a mini market — really, what's not to love? To add to this, it's within walking distance to just about anything, from popular attractions to public transportation!
7. This romantic hideout with lots of stylish details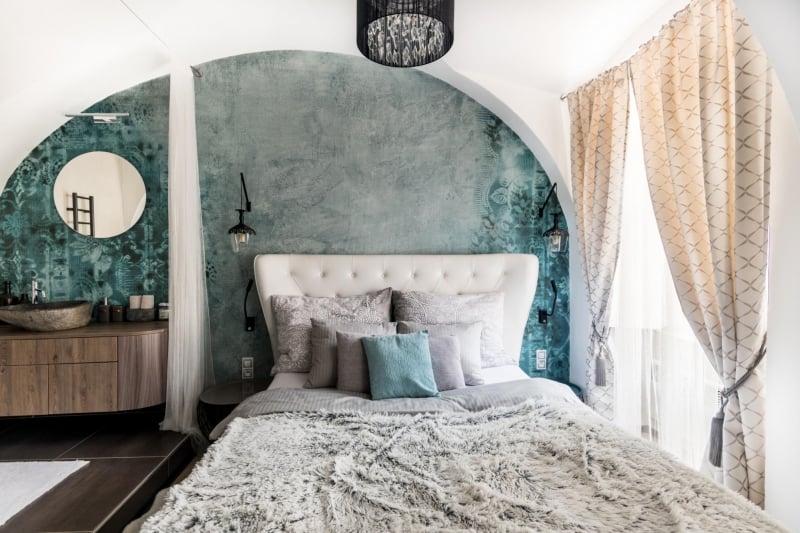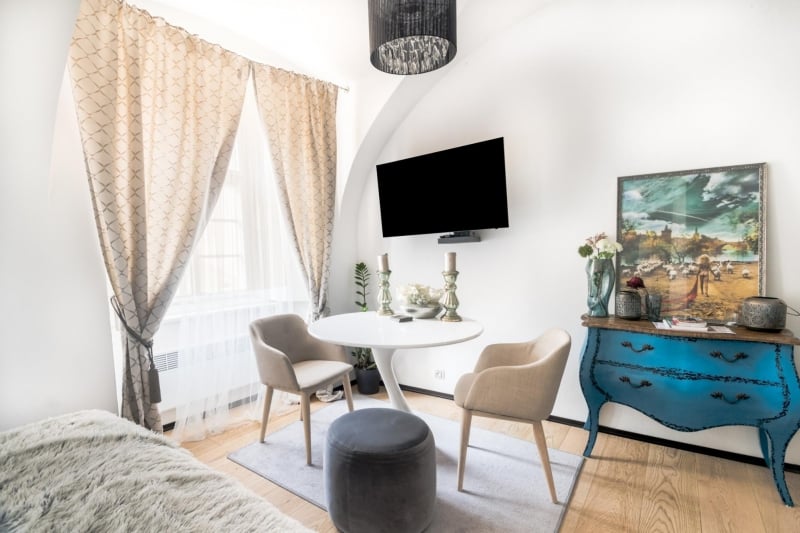 Listing type: Entire apartment
Max. no. of guests: 2
No. of bedrooms: 1
Yes — this gorgeous apartment does exist in real life! With a comfy bed, large bath, and lots of stylish details, it really is almost too good to be true. Situated close to Prague Castle's gardens and vineyards, this Airbnb's surroundings are just as romantic as its interiors. Charles Bridge, Old Town, and several parks are also just a short walk away!
8. This sleek apartment with modern interiors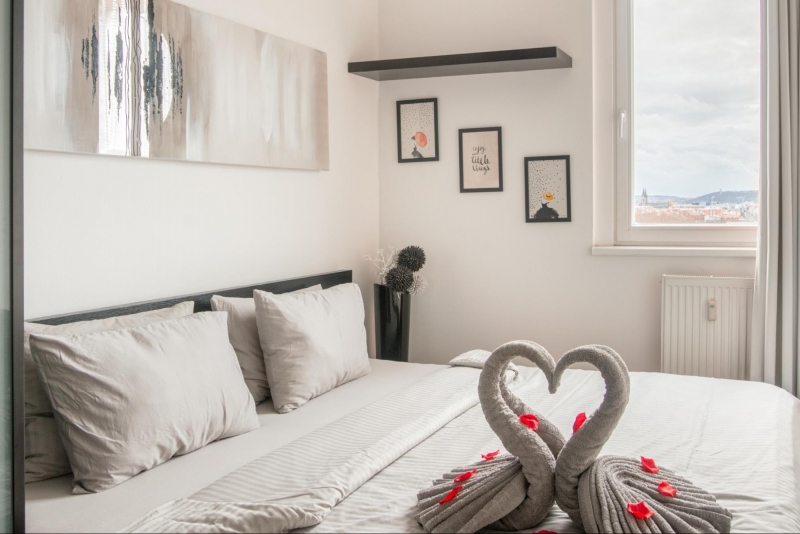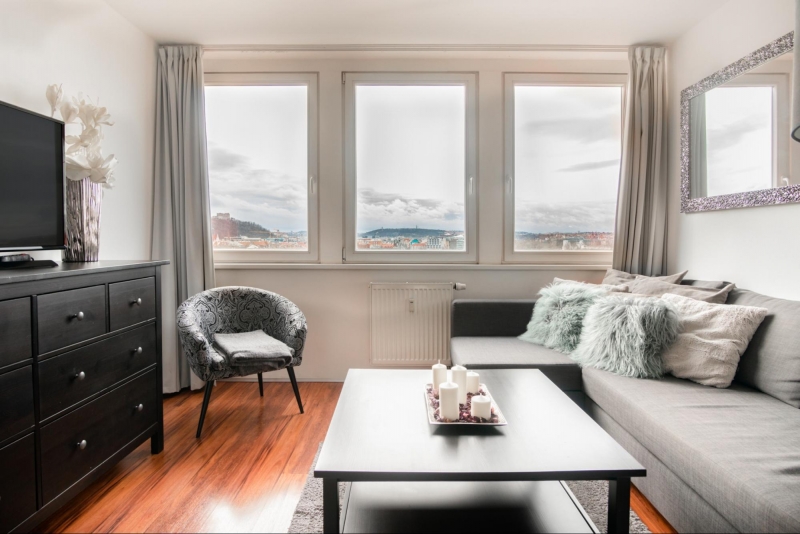 Listing type: Entire apartment
Max. no. of guests: 4
No. of bedrooms: 1
Luxury at an affordable price? It's possible! As cosy as it is chic, this modern apartment is equipped with your standard Airbnb amenities — and more! Bonus perks include access to the building's fitness centre as well as their laundry services. You can also expect a warm welcome from your superhosts, complete with snacks and beer! But more than that, you're guaranteed to love this listing for its perfect location. It's right by the metro and tram, within walking distance to great restaurants and cafes, and offers stunning views of Prague Castle!
9. This sunny apartment with breathtaking views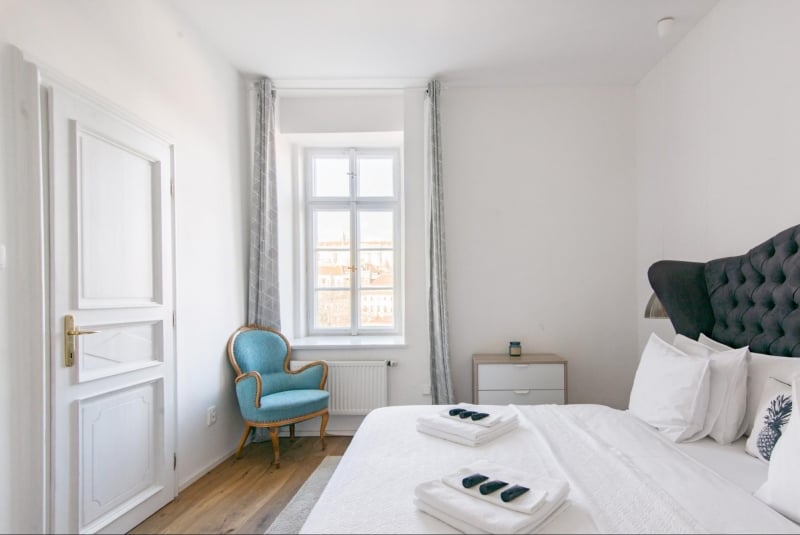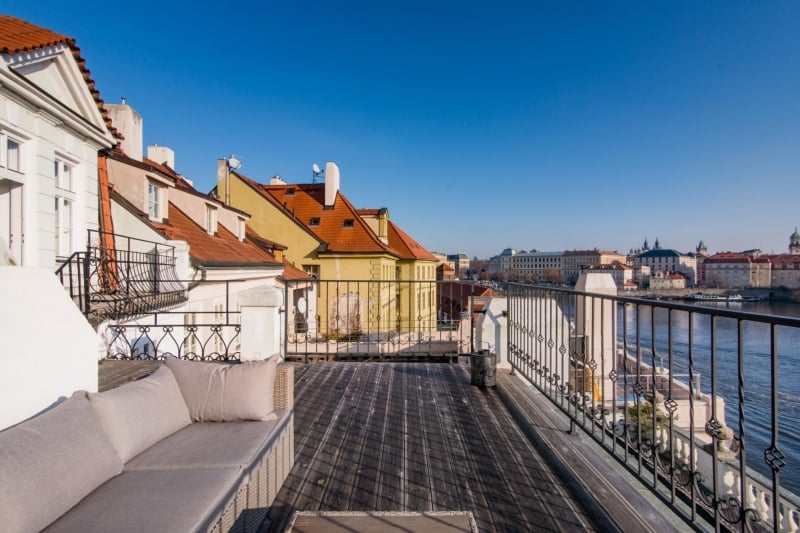 Listing type: Entire apartment
Max. no. of guests: 6
No. of bedrooms: 2
This apartment is one of the pricier Airbnbs in Prague (and the most expensive one on this list!), but it's definitely worth the splurge. A beautifully designed home with two spacious bedrooms, this listing is an ideal pick for those travelling in bigger groups. With easy access to restaurants, shops, tourist spots, and public transportation, this Airbnb has certainly got it all! And what's more, it provides guests with access to a gorgeous rooftop terrace with views that will take your breath away.
10. This vibrant bohemian-style loft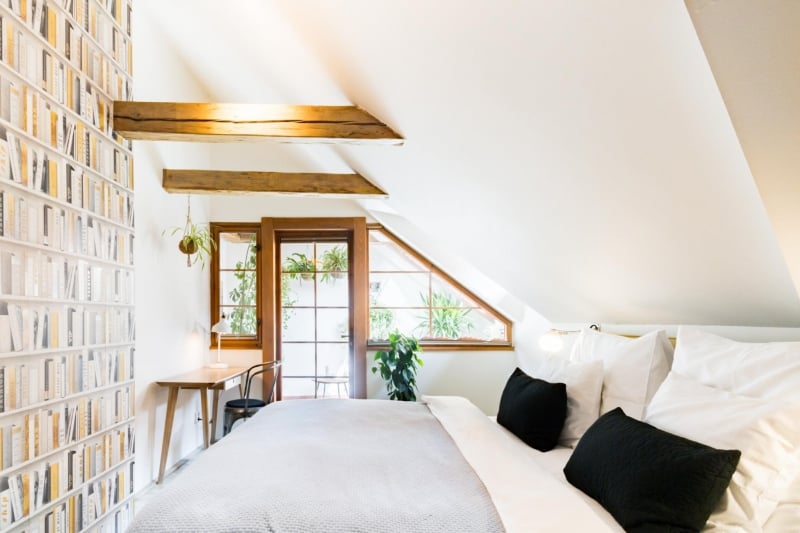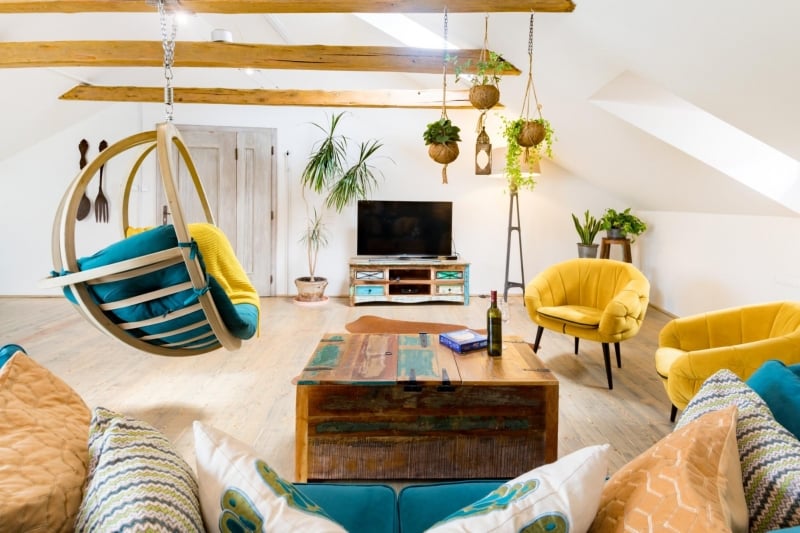 Listing type: Entire loft
Max. no. of guests: 6
No. of bedrooms: 2
Travelling with family? This colourful, bohemian apartment is perfect for those vacationing with kids! The living room, with its cosy hanging chair and smart TV, is perfect for winding down with the little ones after a busy day of sightseeing. As for the parents? The jacuzzi offers the perfect respite! To add to these amenities, this stylish abode is ideally located in a quiet part of the city centre. Who says you can't get the best of both worlds?
Also read: Best of Prague in 48 Hours: What to See, What to Do, Where to Go
CHECK ACCOMODATION OPTIONS IN PRAGUE
Stay at any one of these Airbnbs in Prague, and we're sure you'll want to come back in a heartbeat!