So, you've finally decided to visit Croatia for your next holiday. And why not? This Mediterranean country boasts of more than 1,200 islands, historical cities, magnificent natural parks, and UNESCO World Heritage Sites. On top of that, Croatia has a cuisine as diverse as its many foreign influences; not to mention, it hosts multiple filming locations of Game of Thrones, and holds a number of charming Airbnbs. 
Make your trip even more memorable by staying in a tranquil and Instagram-worthy Airbnb apartment. After all, Croatia is also known for its laid back culture, which travellers ought to maximise by booking accommodations that exude peace and relaxation. So without further ado, read this list of Airbnbs in Croatia for a chill and meaningful stay!
1. This charming old-meets-new apartment in Dubrovnik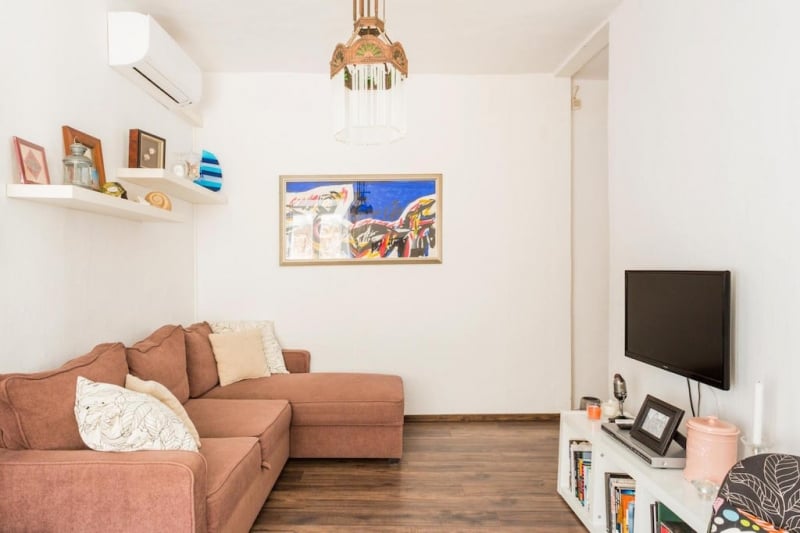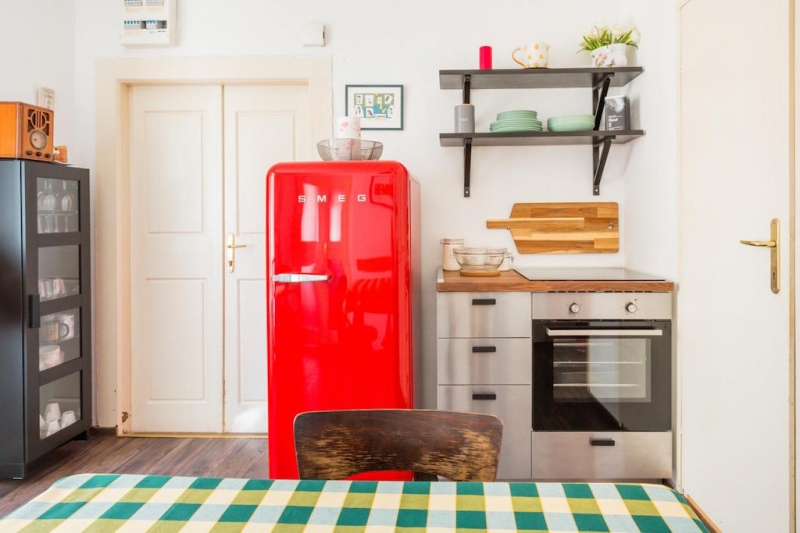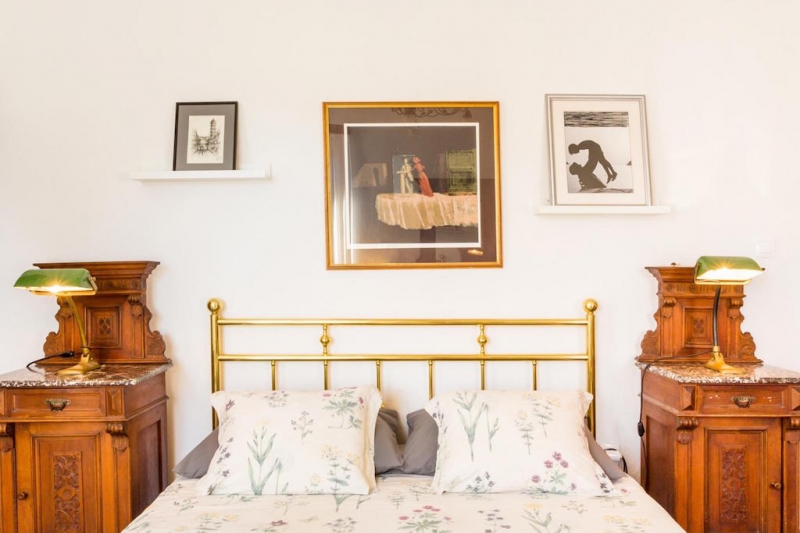 Listing name: Old Meets New in the Heart of Old Town
Listing type: Entire apartment
Max. no. of guests: 4
No. of bedrooms: 2
The Walled City of Dubrovnik, dubbed "Pearl of the Adriatic" by English poet Lord Byron, is Croatia's most popular attraction. Famous for its 16th-century walls, medieval buildings, cobblestone streets, and terracotta rooftops, this UNESCO World Heritage Site is home to Game of Thrones' King's Landing and Blackwater Bay.
After exhausting yourself climbing up and down alleys in the city centre, and swimming in the beaches of Lush Lokrum, you can relax in this lovely, bright apartment situated in a picturesque street near Buza Gate (the northern entrance to the Old Town). Cosy up in the living room or get some well-deserved shuteye in the spacious master bedroom that features a brass king bed. A smaller room with comfy twin beds is also available. Modern accents blend nicely with vintage furniture and fixtures, giving the place a homier feel. Learn more about this Airbnb here.
Also read: How I Lived My Game Of Thrones Fandom In Croatia
2. This Dubrovnik townhouse with a view of the Old Town and Banje beach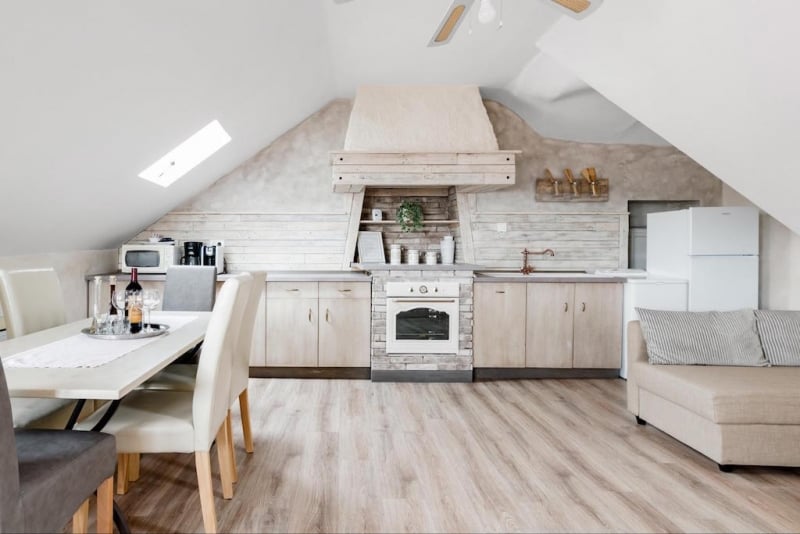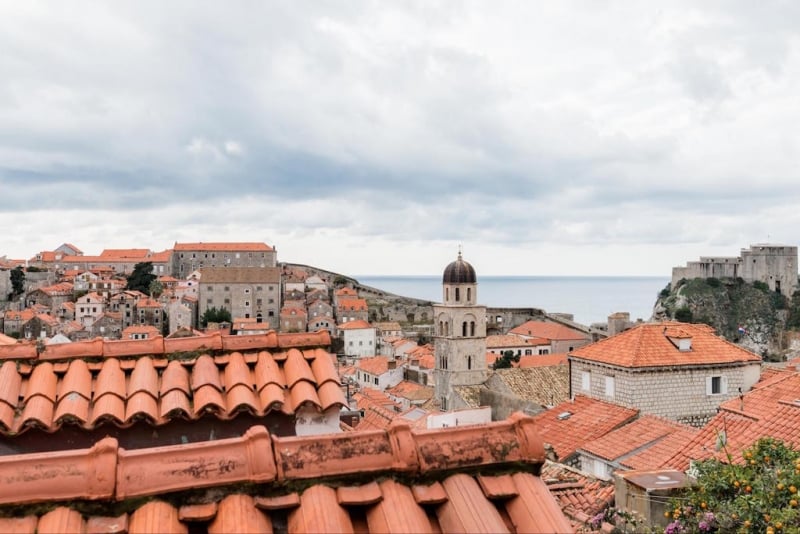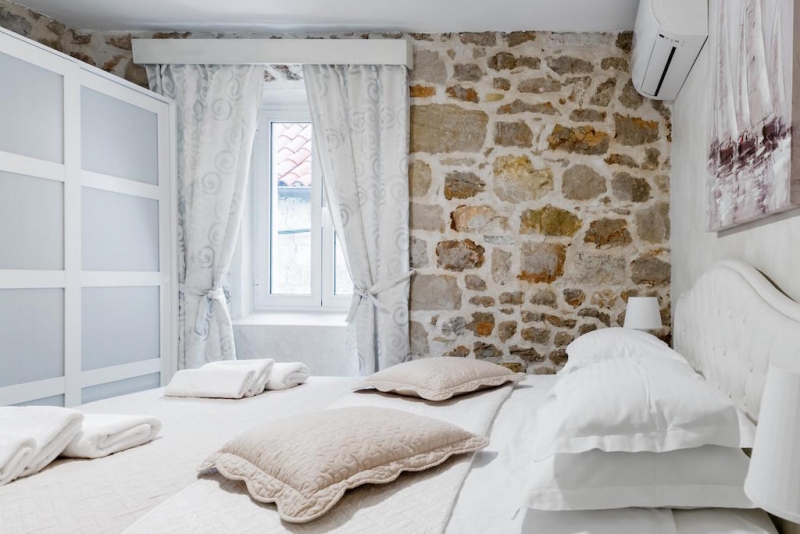 Listing name: Look out over Terracotta Rooftops at a Peaceful City Retreat
Listing type: Entire townhouse
Max. no. of guests: 5
No. of bedrooms: 2
If starting and ending your day with a lovely view of Dubrovnik's famous terracotta rooftops and the Adriatic Sea strikes your fancy, this townhouse is for you. 
With neutral hues dominating the space, natural stones and metallic accents, fans of Nordic interior design will love this Airbnb. It is located in the centre of the Old Town, close to family-run restaurants, shops, and main attractions, and is only a ten-minute walk from the popular Banje Beach. It's also far enough from crowds so you can enjoy a peaceful vacation.
The townhouse has two bedrooms and can accommodate up to five guests, making it ideal for family or "squad" getaways. After a historic tour of Dubrovnik, you can settle down in the living room's L-shaped couch or relax at the patio with the homemade wine provided by the friendly host, Nela. Learn more about this Airbnb here.
3. This studio in a historical Diocletian palace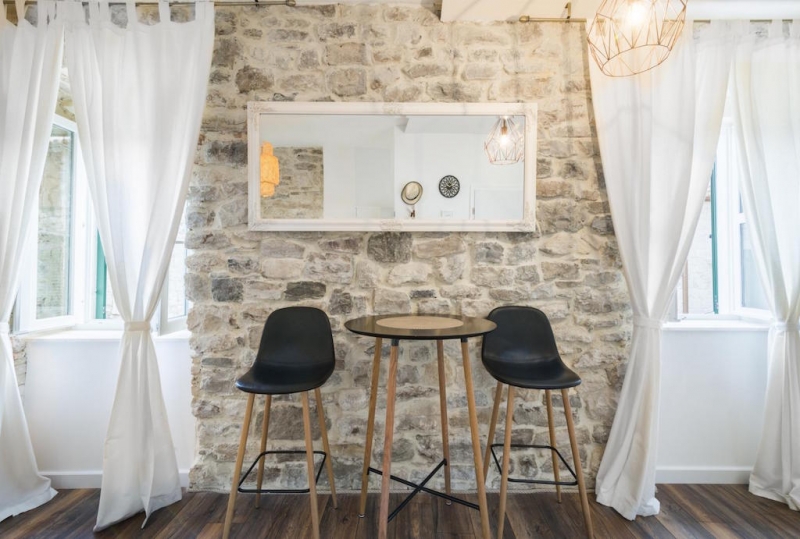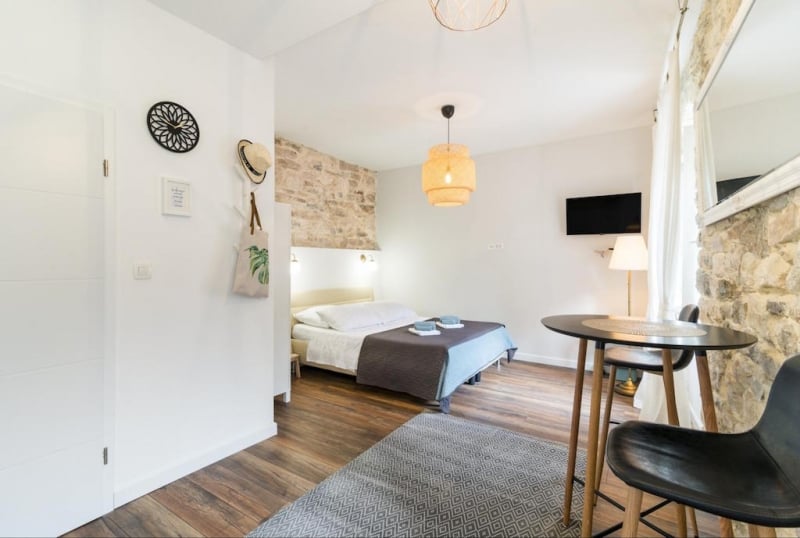 Listing name: Studio in Historical Diocletian Palace with Quiet Courtyard
Listing type: Entire apartment
Max. no. of guests: 2
No. of bedrooms: 1
Ever dreamed of living in a palace? Here in Split, you can. 
One of the grandest Roman ruins in the world and another famous Game of Thrones filming location, Diocletian's Palace is the main attraction of Split. Built as Roman Emperor Diocletian's retirement home and military fortress in the 4th century, the palace and the 220 buildings in the complex make up the heart of the city.
This simple but stylish studio inside the Diocletian Palace features a kitchenette and a room with a queen-size bed and big latched windows. Settle down at the bistro table for a nightcap, or unwind in the garden after a day of exploring historical sites and vibrant shops. This Airbnb in Croatia is also close to bars, restaurants, markets, and more. Hosts Davor and Marina are known for being warm and helpful so you can easily ask for their recommendations on where to eat or hang out. Learn more about this Airbnb here. 
4. This rustic lodge in Plitvice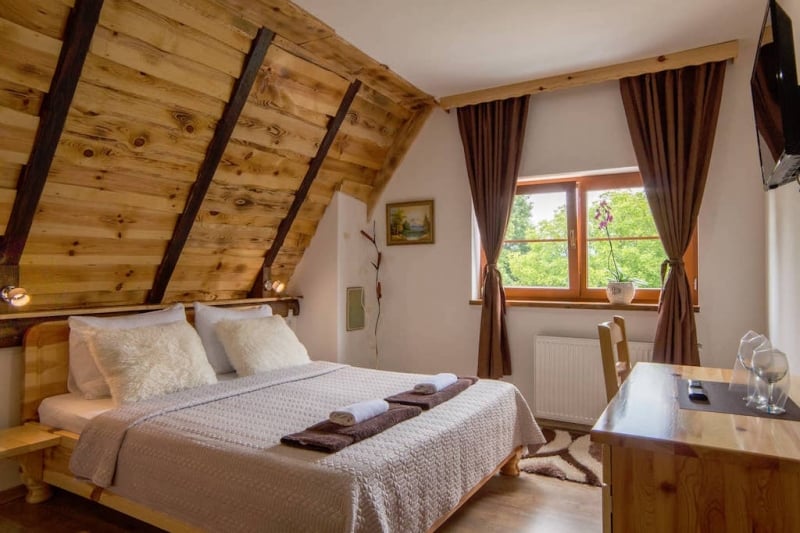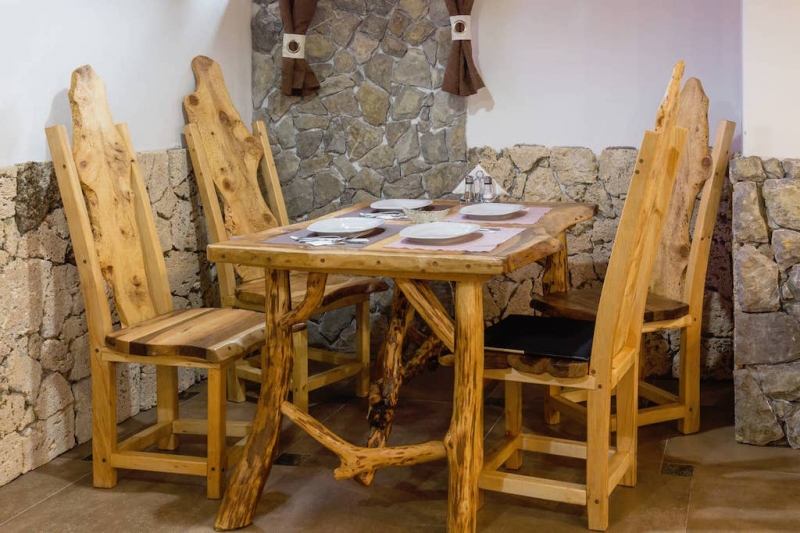 Listing name: Rustic Lodge Plitvice 6
Listing type: Private room in apartment
Max. no. of guests: 2
No. of bedrooms: 1
For an awe-inspiring Croatian travel experience, Plitvice Lakes National Park should be part of your itinerary. One of the oldest and largest national parks in Croatia, it is known for its 16 interconnecting lakes, joined by waterfalls, that vary in colour from emerald green to turquoise and deep blue. 
Just a three to five-minute drive from the park is this rustic lodge where you can relax and feel one with nature. Guests praise the rooms for its cleanliness and simple wooden touches with modern amenities. Host Sefik is known for his outstanding hospitality and helpfulness with just about anything — from arranging your transportation to helping plan your trip to the park. Learn more about this Airbnb here.
5. This cosy apartment in Hvar with a stunning view of the sea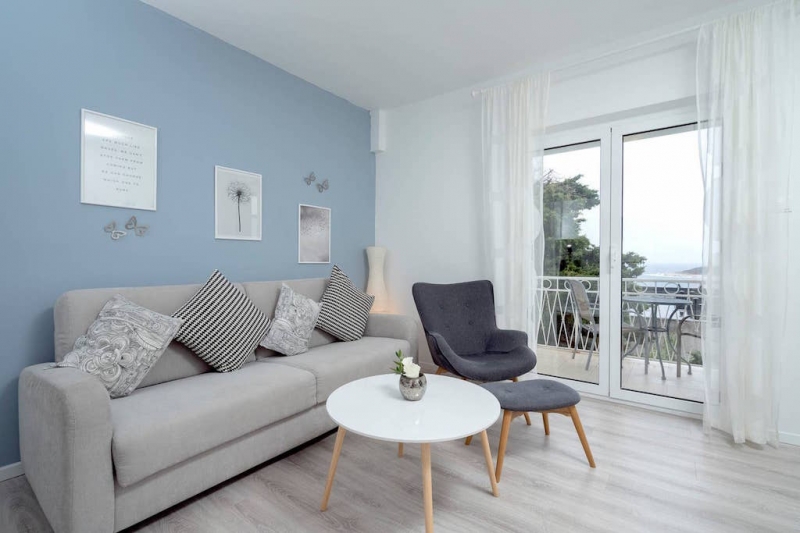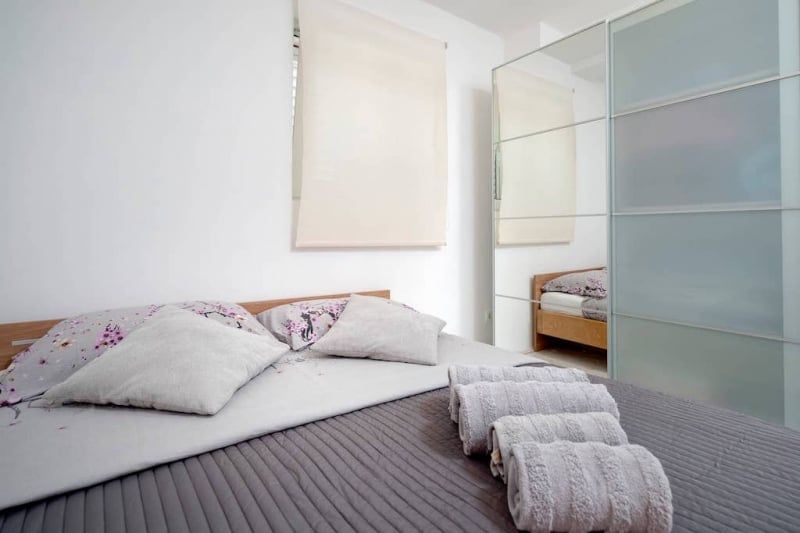 Listing name: Hvar, downtime apartment: Blue!
Listing type: Entire apartment
Max. no. of guests: 4
No. of bedrooms: 1
Famous for being a summer resort, there is no shortage of nightlife in this side of the Dalmatian region. If you come to party, just head to one of Hvar's world-class bars by the beach. But if a beautiful sunset view from the comforts of your (temporary) home is what you prefer, this charming Airbnb in Croatia has the perfect spot.
The apartment's blue, grey, and white interiors complement the breathtaking views of the Adriatic Sea and Pakleni Islands, best enjoyed while sipping coffee or wine from the balcony. 
Although a bit removed from the action, it only takes five minutes on foot to reach the nearest beach or the town square, markets, and restaurants. Feel like staying in? This Airbnb has a comfortable sofa that doubles as a fold-out bed, and the host will let you use Netflix via the Smart TV, too! Learn more about this Airbnb here.
6. This renovated stone house with an incredible sea view and a pool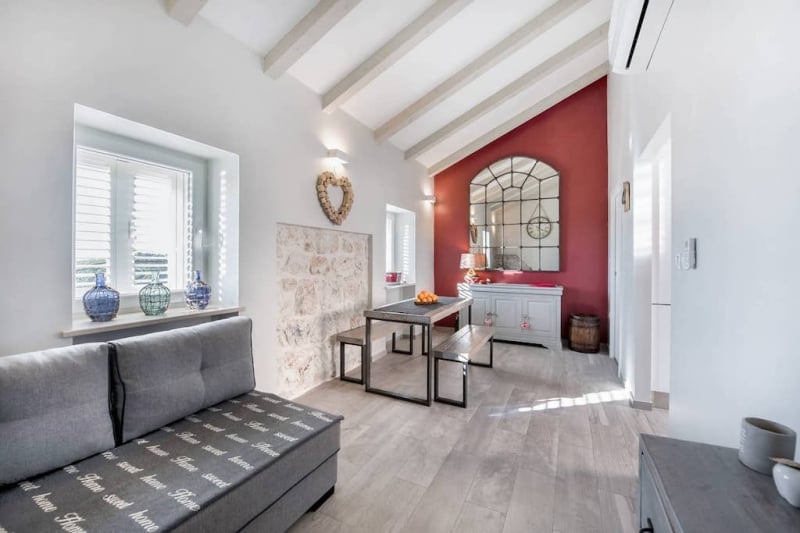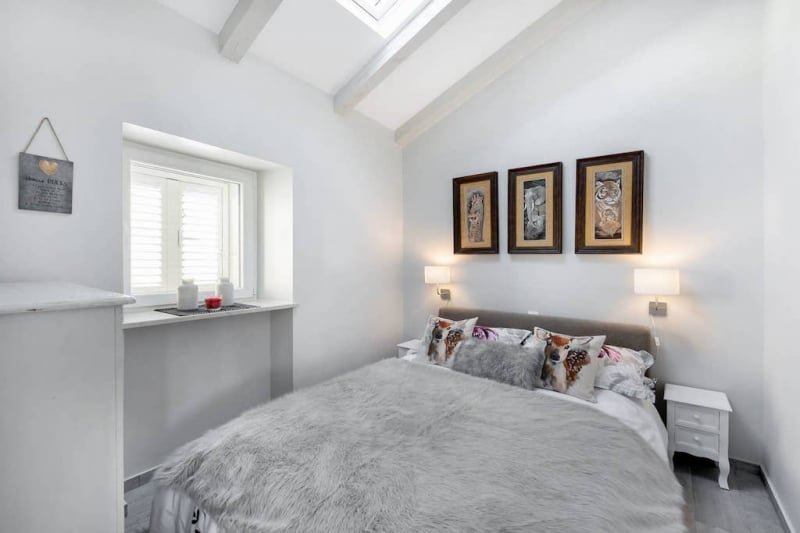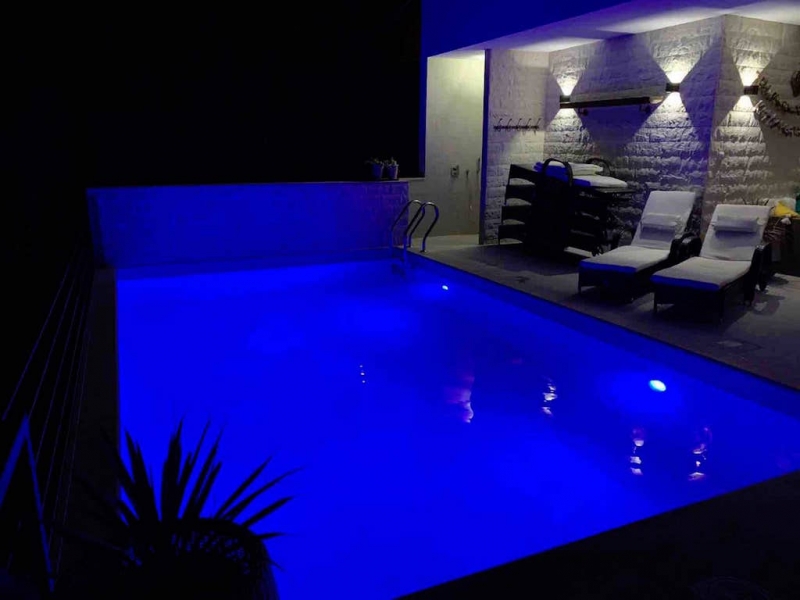 Listing name: Relaxing Apartment Jully in stone house with pool
Listing type: Entire apartment
Max. no. of guests: 2
No. of bedrooms: 1
Legend has it that ancient Greek hero Odysseus was once captivated by and stranded on the island of Mljet for seven years. It's easy to see why — the untamed island is the greenest in the Adriatic and is home to amazing beaches and sleepy little coastal towns.
Just like Odysseus, you'll be enchanted by this island, especially if you stay at this renovated traditional stone house in the peaceful village of Babino Polje. 
The place features a well-lit living room and dining area clad in neutral colors, a bedroom with a double bed and a sunroof, and a balcony. But the apartment's best asset is the large pool overlooking the sea — the perfect spot for unwinding, swimming, and sunbathing. The pool is shared with two other apartments but is large enough to accommodate everyone. Guests rave about Izabela's hospitality and her neighbour's homemade cheese and wine. Can there be a more local experience than this? Learn more about this Airbnb here.
7. This charming loft in the capital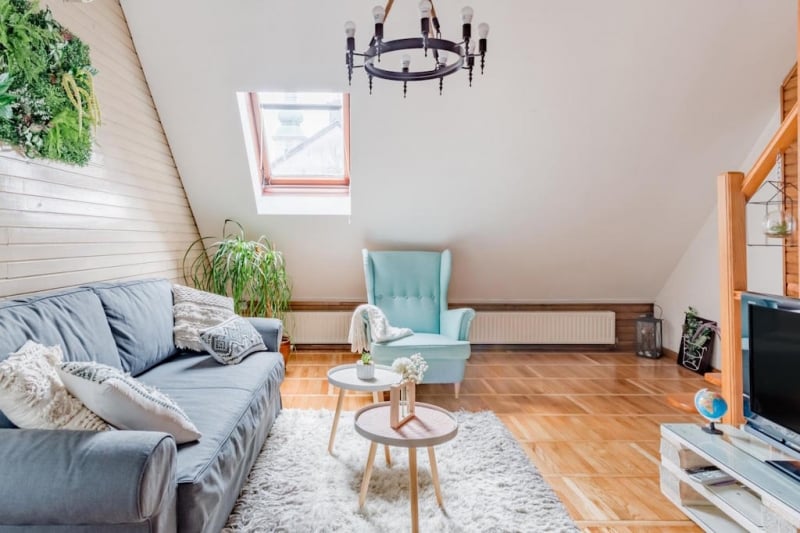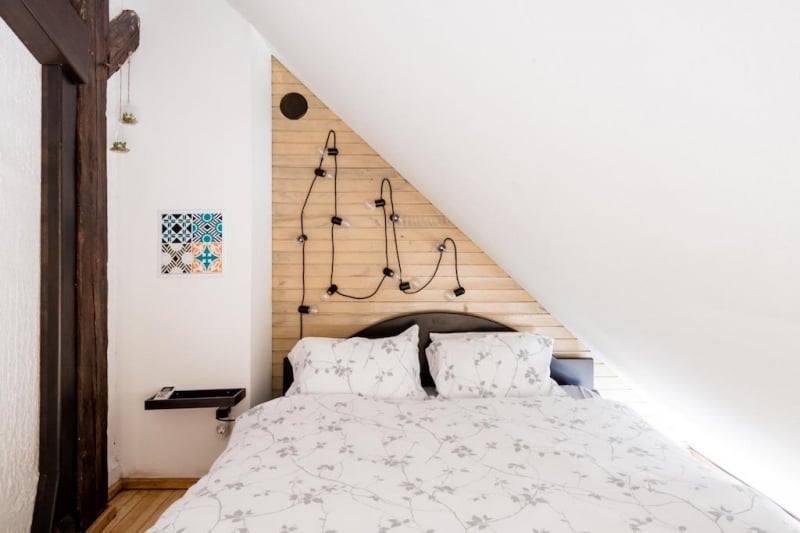 Listing name: Soak up the Old Town feel at a Charming Three-Level Loft
Listing type: Entire apartment
Max. no. of guests: 4
No. of bedrooms: 1
One of the most simple and charming Airbnbs in Croatia is in its capital! Make sure your  Zagreb experience falls on a Saturday, so you can take part in špica, the ritual of putting your best clothes on, sipping coffee, and people-watching (and gossiping if you're with friends) at the town centre, between 10am to 3pm. With more than a hundred coffee shops in the compact town centre (and no Starbucks in sight!), you won't run out of choices.
After a day of touring the city, exploring local markets, and deep-diving into Zagreb's coffee culture, you can chill in this cosy flat and still feel very much like a local because of its homey vibe. The plant-filled living room, with its aqua armchair and skylight from the sunroof, is like something out of a magazine and is the perfect spot for relaxing, while the comfy and cosy bed will get you sleeping soundly in no time. Still can't get enough of coffee? The full kitchen has an espresso machine so you can brew your own cup anytime!
Set within the historic district of the city centre, this Airbnb in Croatia is in a quiet and safe backyard. But once you step out, you can immediately feel the Zagreb spirit. Most attractions, museums, shops, bars, and restaurants are within walking distance so you can get back into sightseeing whenever you feel like it. Learn more about this Airbnb here.
8. This homey apartment nestled in a period villa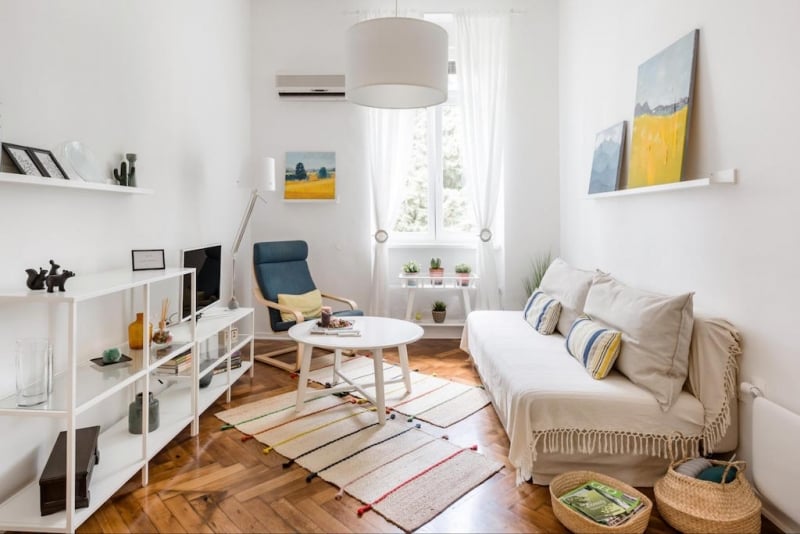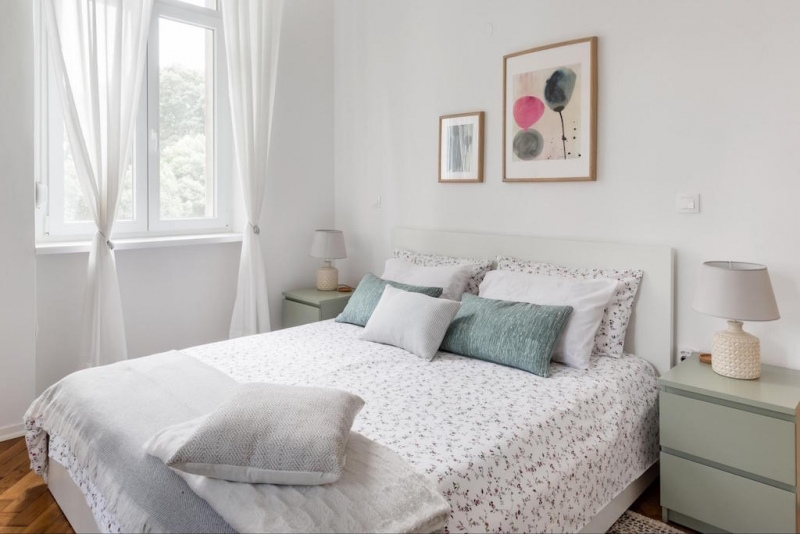 Listing name: Updated Apartment in a Period Villa with Private Parking
Listing type: Entire apartment
Max. no. of guests: 3
No. of bedrooms: 1
No trip is complete without sampling the local delicacies, and in Istria — Croatia's top foodie destination — your gastronomic fantasies will be fulfilled. From seafood and wild truffles to Pljukanci (Istrian pasta) and wild asparagus with local wine, the options are endless.
After sampling Balkan cuisine and exploring the city's attractions, you and your travel buddy can talk about the day over a bottle of wine in this apartment's patio.
The apartment is located within a historical Austro-Hungarian villa in Pula's ancient Roman city centre, quiet and peaceful but close to everything and not a far walk from the beach. Old and grand exteriors take you back in time — but step inside, and you'll find a modern yet warm space that'll make you feel at home right away. Colourful pieces of art are found in the living room and bedroom, making the place feel friendlier. Truly a home away from home. Learn more about this Airbnb here.
Also read: Would You Visit This Hangover Museum In Croatia?
Found the perfect Airbnbs in Croatia for your Adriatic and Mediterranean holiday? We hope you did! And we hope this list made you even more excited to journey as far as the Balkans!