What do you look for in a perfect home away from home? These Airbnbs in Auckland have it all: style, function, comfort, and the warmest superhosts. For some much-needed rest and relaxation, you'll want to check out the following listings in this charming New Zealand city.
Also read: Top 10 Airbnbs in Melbourne, Australia
CHECK BOOKING OPTIONS IN AUCKLAND
1. This secluded country cottage with breathtaking views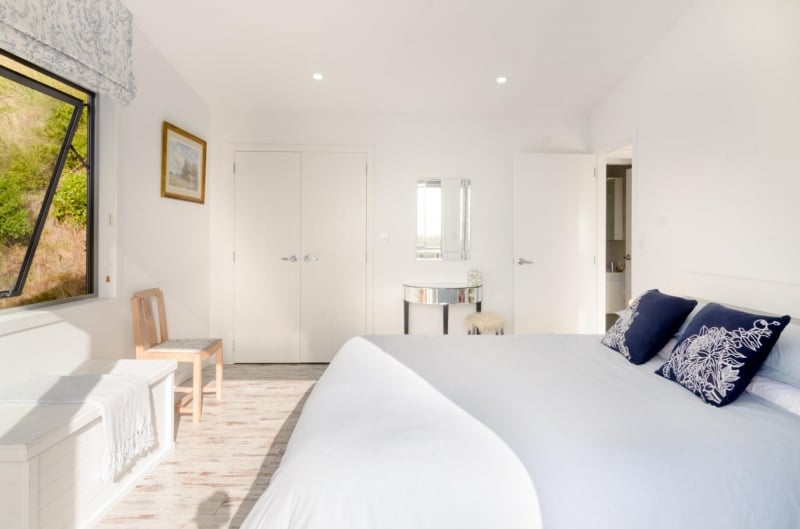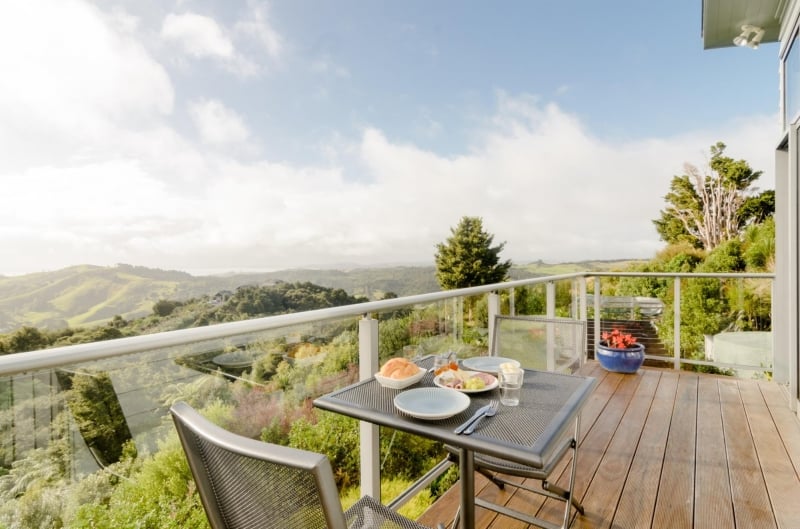 Listing type: Entire guesthouse
Max. no. of guests: 2
No. of bedrooms: 1
Definitely one of the most breathtaking Airbnbs in Auckland, this country home treats guests to idyllic views of rolling hills and the nearby ocean. It's an hour's drive from the city centre, making it ideal for travellers looking for a quiet, restful vacation. Though you might feel like you're in the middle of nowhere at this modern bungalow, there's no shortage of activities that you can enjoy. Nearby, you'll find several wineries, regional parks, and beaches!
2. This cosy home that's perfect for romantic getaways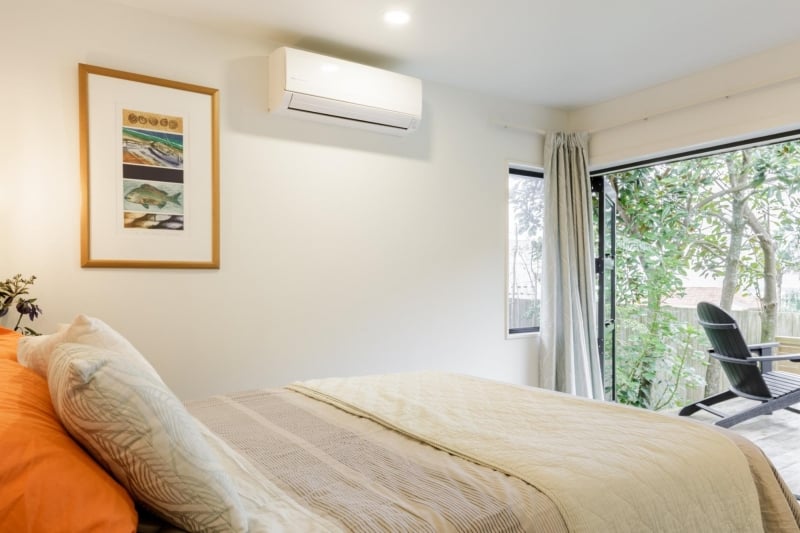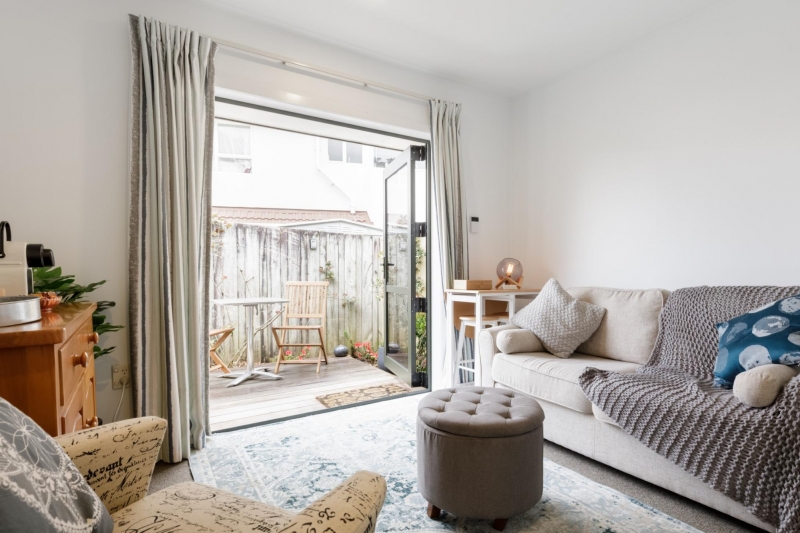 Listing type: Entire apartment
Max. no. of guests: 2
No. of bedrooms: 1
A cosy home for two, this Airbnb is often booked for romantic getaways — it's even hosted a couple on their honeymoon! Of all the special touches and amenities around this home, your favourite will certainly be the spa-quality jetted tub. Plus, the free parking spot is definitely an added bonus — it's not something you'll always find when hunting for Airbnbs in Auckland! From here, the stunning Botanic Gardens are just within walking distance, and the city centre is just a short drive away.
3. This private retreat in the middle of the woods, but still close to the city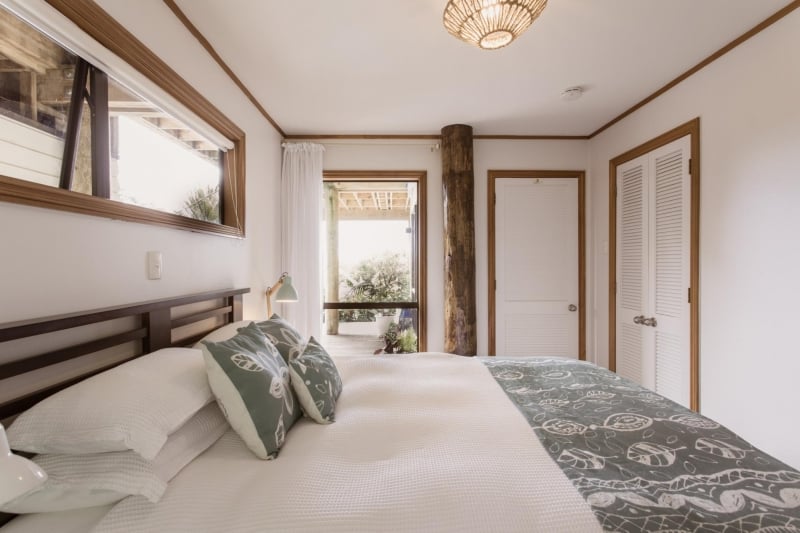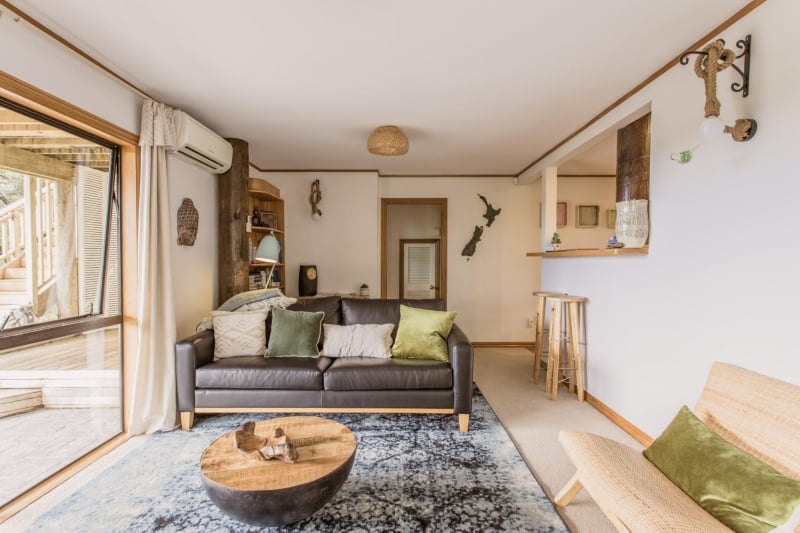 Listing type: Entire apartment
Max. no. of guests: 2
No. of bedrooms: 1
This Airbnb is a great pick if you're planning to visit West Auckland's stunning beaches! From here, you'll have easy access to Scenic Drive, the main route to exploring the local tropical scene. While this home may be in the middle of the woods, it's still pretty close to the city. It's even been deemed safe for solo travellers! Superhosts Jim and Myrddin have clearly gone the extra mile for their guests — every inch is beautifully decorated, with special touches that make it feel like home. The book and board game collection is a cool bonus, too!
4. This funky apartment in downtown Auckland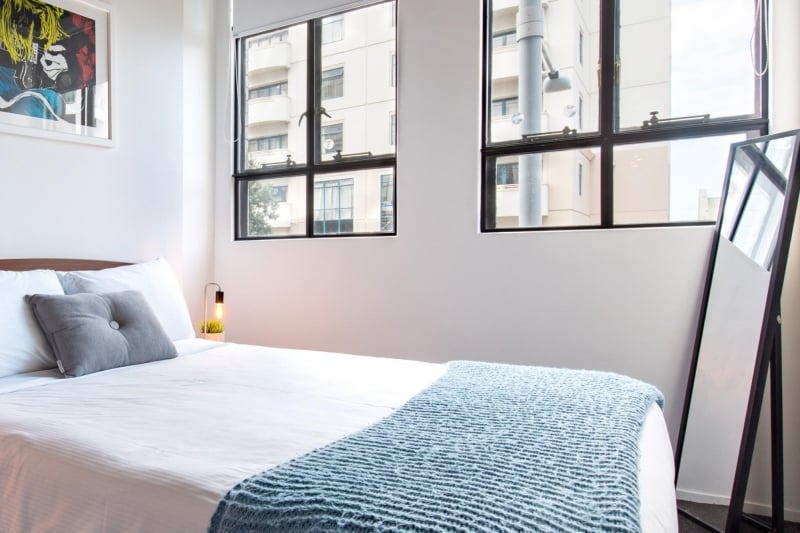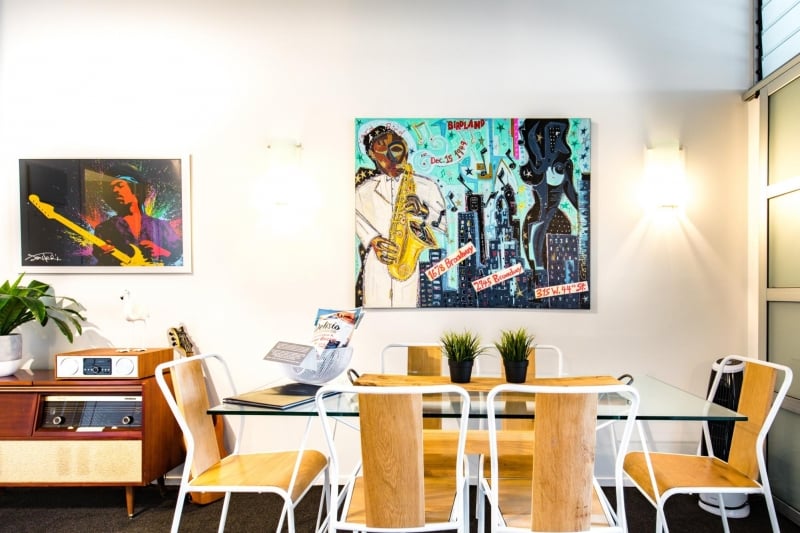 Listing type: Entire apartment
Max. no. of guests: 6
No. of bedrooms: 2
This funky downtown apartment has plenty of space and lots of cool art by a local artist. Certainly a bang-for-your-buck accommodation, this two-bedroom home comes with a full kitchen, living and dining areas, and washer-dryer facilities. The sofa-bed in the living room makes it perfect for families or groups of five or six! Close to Auckland's iconic Queen Street and popular spots such as the Spark Arena and Auckland Domain, this Airbnb is an ideal base for exploring the city.
5. This charming hilltop studio apartment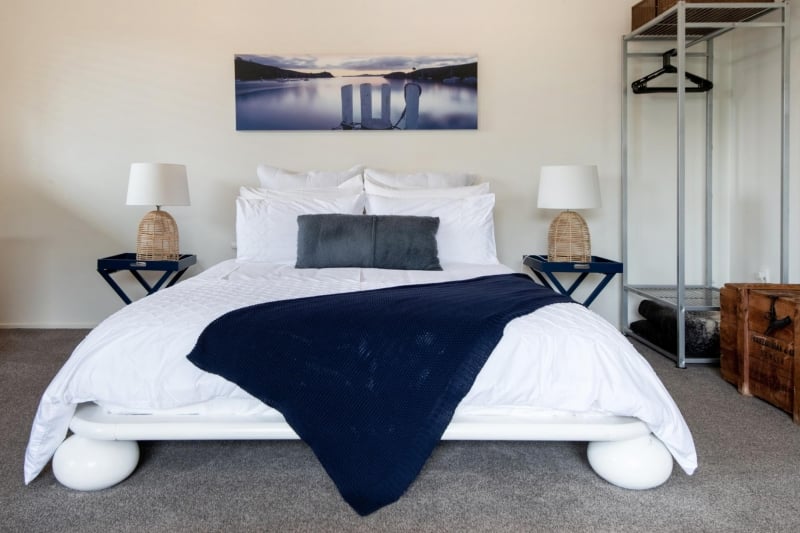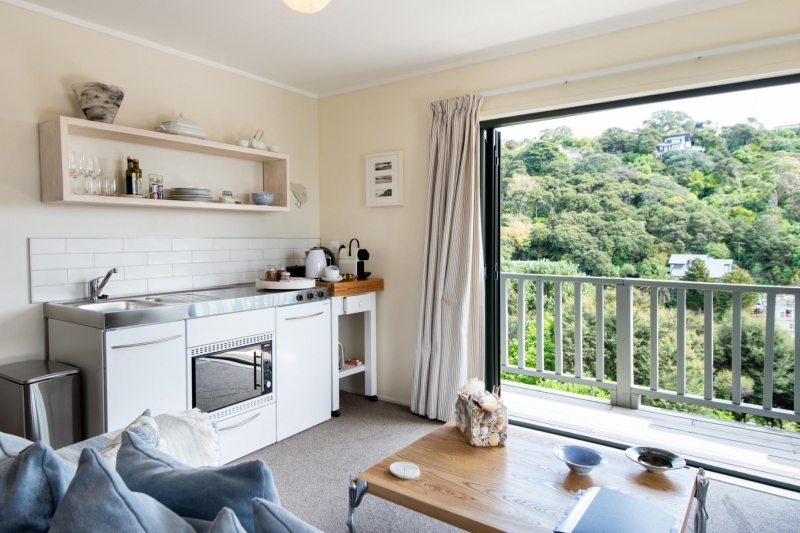 Listing type: Entire guest suite
Max. no. of guests: 2
No. of bedrooms: 1
This hilltop suite close to Palm Beach is another hidden gem outside the city centre! Setting the tone for a homey stay at this Airbnb, superhost Stephanie warmly welcomes guests with homemade chocolate chip banana bread (previous guests swear it's to die for!). The quaint studio apartment is equipped with everything you'll need, with the added bonus of a charming patio. With a daybed, sound system, and a deck table perfect for having breakfast or coffee with a view, it'll surely be your favourite spot!
6. This slice of paradise close to Palm Beach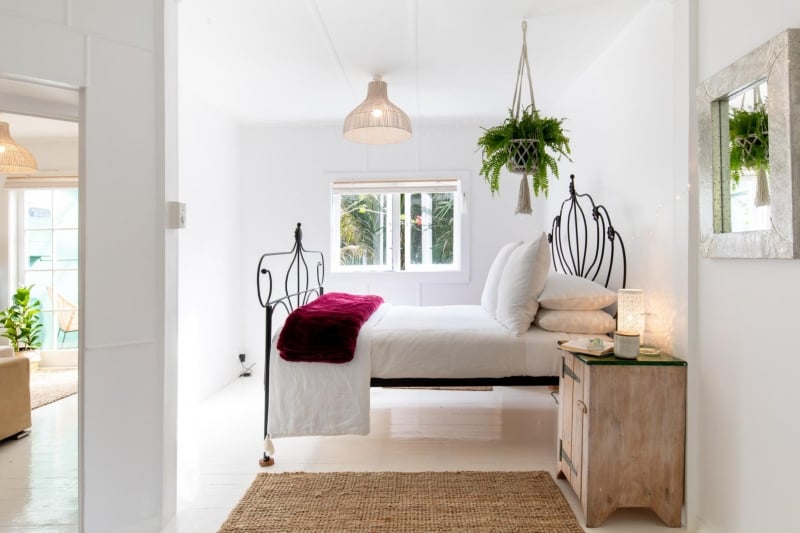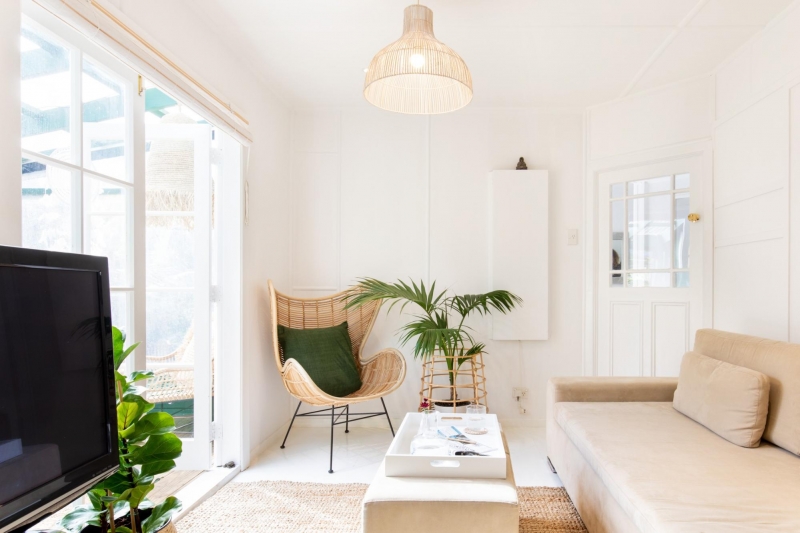 Listing type: Entire cottage
Max. no. of guests: 2
No. of bedrooms: 1
Find this little oasis on Waiheke Island, just a ferry ride away from central Auckland. This romantic cottage is perfect for couples looking for an intimate retreat. While enjoying the al fresco bathtub or the outdoor hot tub, you'll certainly feel like you're in your own little slice of paradise. When you've gotten enough rest and relaxation, spend some time at Palm Beach, which is just a short walk away. Thanks to the easily accessible bus service, exploring the vicinity from this cottage is no trouble at all!
7. This vibrant home in a hip neighbourhood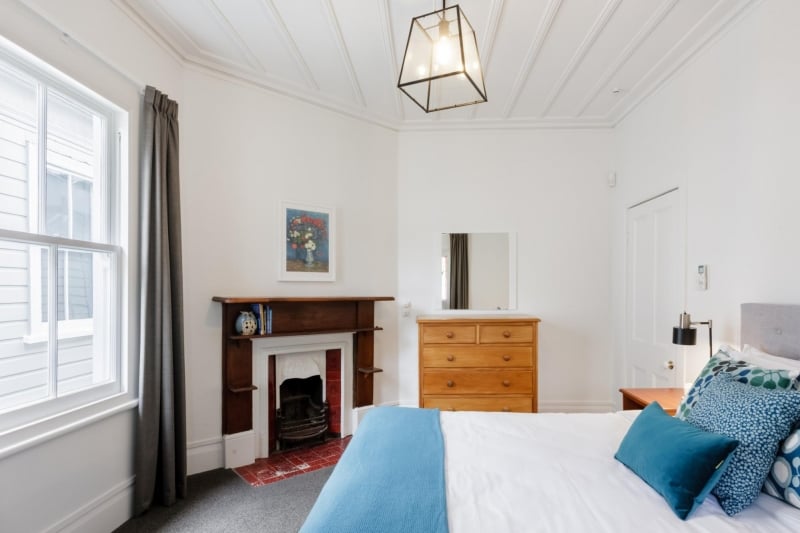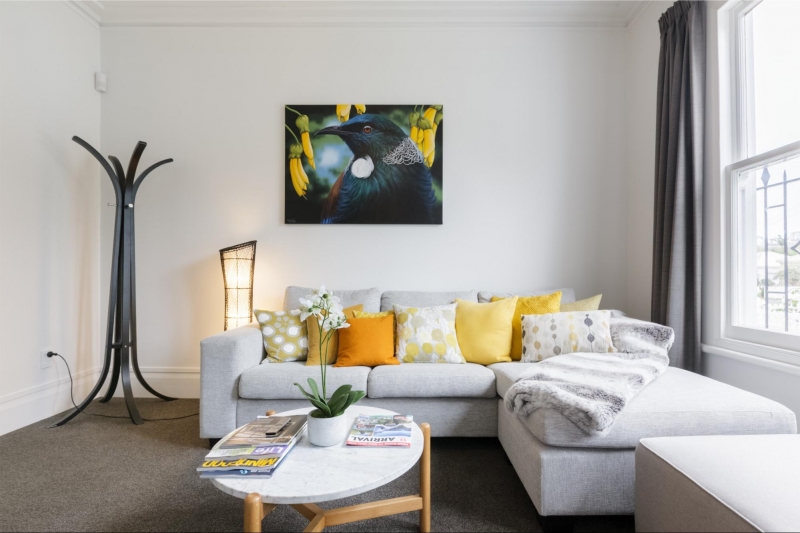 Listing name: Light-filled Renovated Villa walk to Ponsonby Rd
Listing type: Entire apartment
Max. no. of guests: 6
No. of bedrooms: 3
This family-friendly home is located in Ponsonby, a hip neighbourhood known for its shopping and dining scene. At this Airbnb, you'll have lots of trendy cafes and independent stores just steps from your doorstep. While it's situated in a quiet residential area, this cheerful apartment is still close to Auckland's central business district — ideal for exploring the city! At the end of the day, come home to cosy bedrooms with hotel-quality beds. Learn more about this Airbnb here.
8. This dreamy suburban home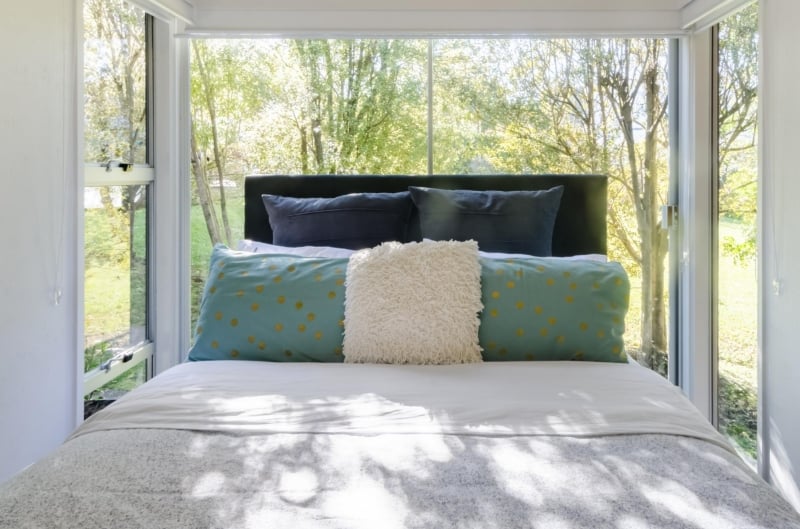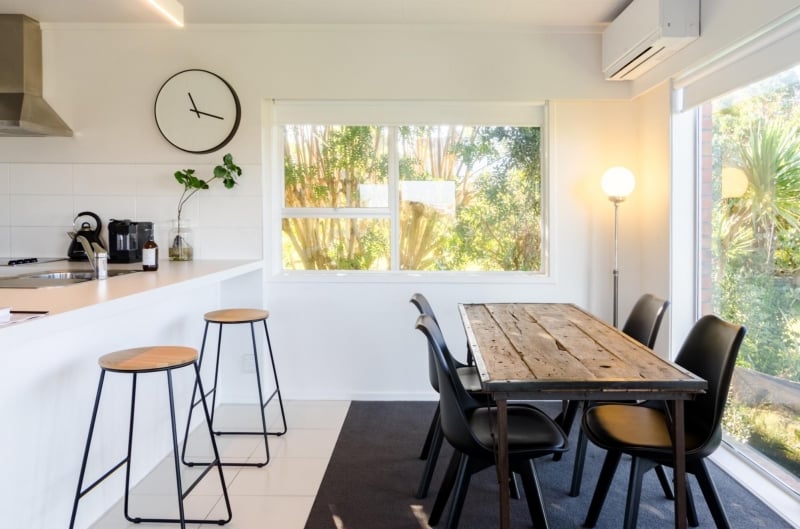 Listing type: Entire apartment
Max. no. of guests: 4
No. of bedrooms: 2
Tucked in one of Auckland's stunning suburban areas, this Airbnb is a peaceful place to come home to after spending the day at the beach or venturing out to the city centre. Surrounded by lush greens and overlooking Milford and Castor Bay Beaches, this apartment is truly a tranquil escape from busy city life. Definitely a family-friendly option, this home comes with an outdoor trampoline and a playhouse that young kids will enjoy!
9. This centrally located boutique apartment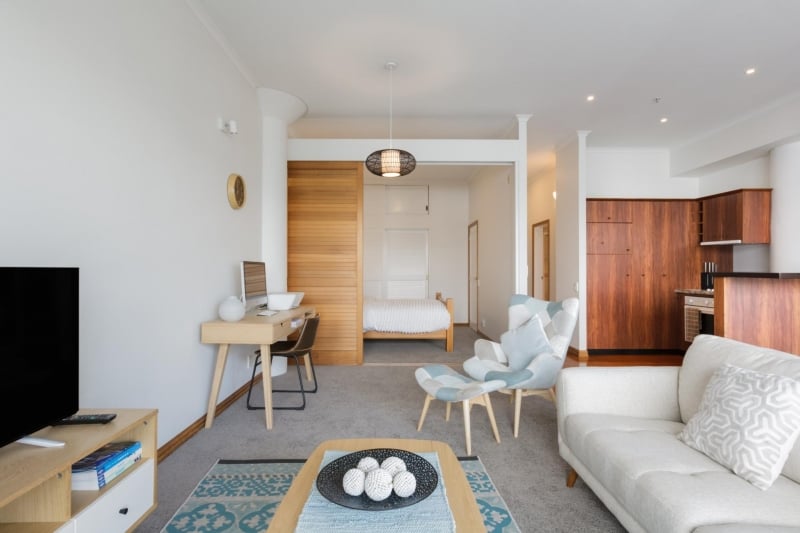 Listing type: Entire condominium
Max. no. of guests: 3
No. of bedrooms: 1
If you love being in the middle of all the action, then this Airbnb is the one for you! Find this stylishly furnished three-bedroom home right in the heart of the city. A great jump-off point for exploring Auckland, this apartment is close to the Waterfront Viaduct and Wynyard Quarter precincts, where you'll find loads of trendy restaurants, clubs, and bars. Various modes of public transportation (e.g. ferries, trains, buses) are also accessible from here, making it easy to hop off to cool spots like Devonport, Waiheke Island, and Rangitoto Island.
10. This homey apartment in a coastal residential area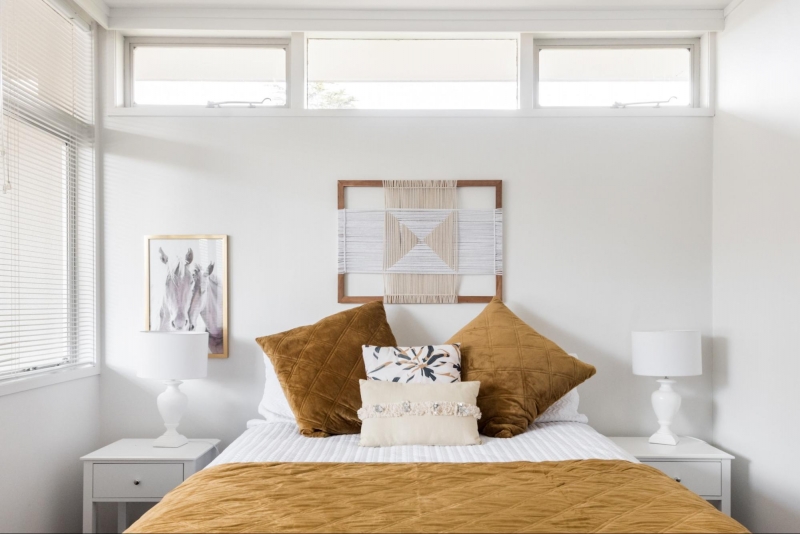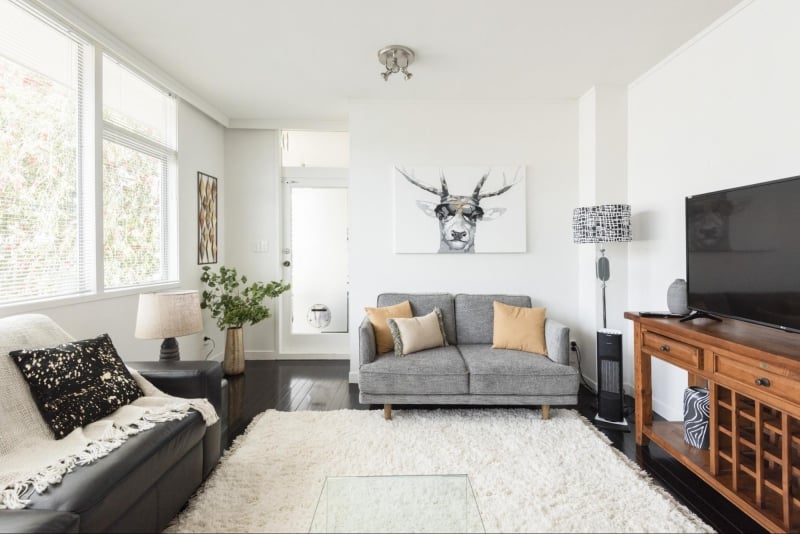 Listing type: Entire apartment
Max. no. of guests: 6
No. of bedrooms: 2
This is truly one of those Airbnbs in Auckland that offer guests the best of both worlds! This chic apartment is just a stone's throw from Kohimarama Beach, and at the same time, just a 20-minute drive from the city centre. It's definitely ideal for groups and families who wish to explore Auckland's beaches, quiet suburban areas, and busy city streets. With its prime location, stylish yet cosy interiors, and top-notch amenities, you'll want to move in permanently!
Also read: Must-Try Cheap Eats in Auckland
CHECK ACCOMODATION OPTION IN AUCKLAND
Who knew there were so many stunning Airbnbs in Auckland? Hope you get first dibs on your top pick!