How does a vacation within a vacation sound to you? Thailand has some of the coolest accommodation options that offer you just that. These hostels and hotels in Thailand have such mind-blowing amenities and furnishings that you'll probably never want to stay in an ordinary accommodation space ever again.
Watch the video here:
1. Lanta Clayzy House, Koh Lanta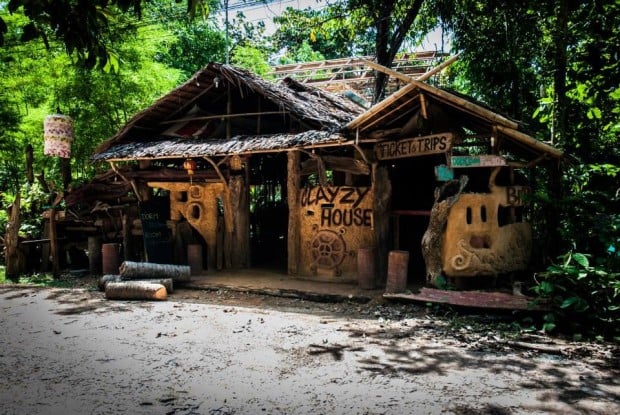 Image credit: Lanta Clayzy House
As its name suggests, Clayzy House is far from anything sane. In short, it's a smashing combination of kampong living in a total hippie paradise. Clayzy House is located by an unassuming dirt road, behind the main street where all the other hostels and bars lie, and it's unbelievable how this whole hostel is built mostly out of clay and driftwood.
Image credit: Lanta Clayzy House
Quirky artworks, be it on canvas, wood or bar tops, are everywhere, created by guests from all over the world. So if you ever make a visit to Koh Lanta, stay in Clayzy House and be sure to leave some artistic footprints before you go.
2. Bed Station, Bangkok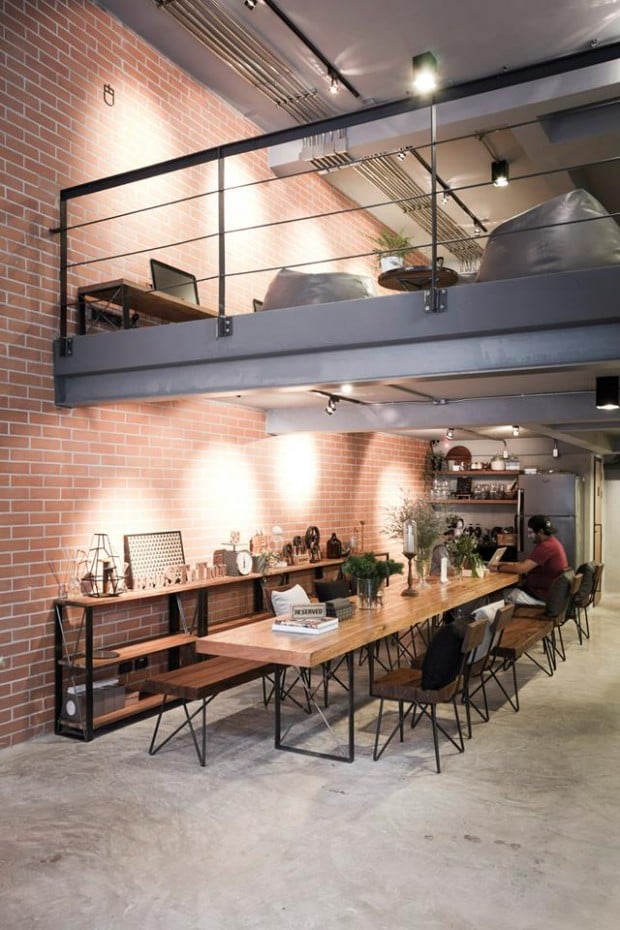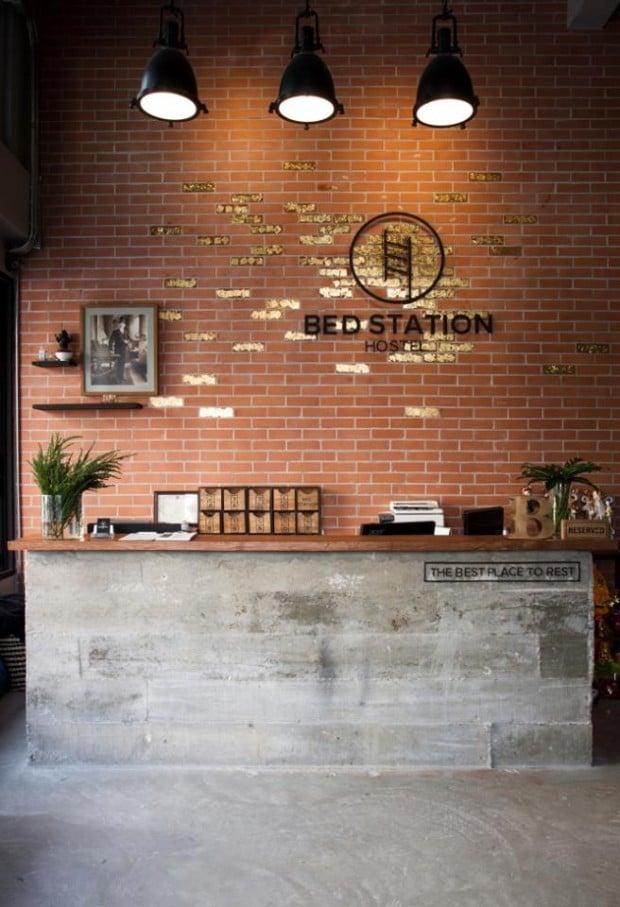 Image credit: Bed Station Hostel
Settled in the heart of central Bangkok, Bed Station boasts a unique modern-industrial style of accommodation. Upon entering the hostel, the grand open-concept lobby will greet you with an impressive blend of decor made of steel, concrete and warm wood contrasts – nothing like how a hostel typically looks. There's also a mezzanine level above the foyer, doubling up as a cosy lounge with beanbags, television, computers and other decorative details.
3. Lub*d, Bangkok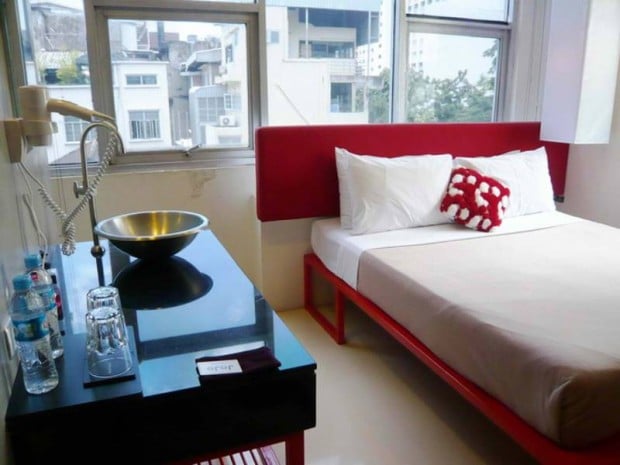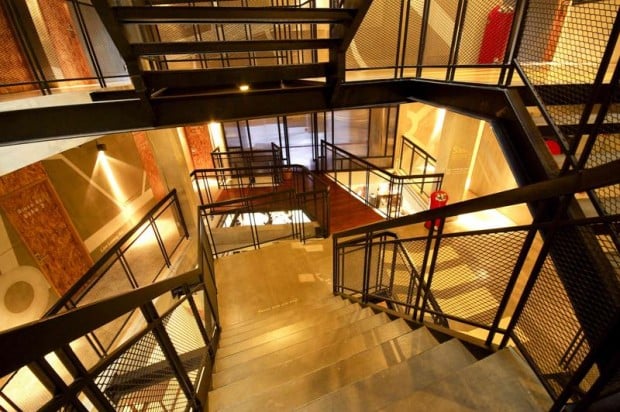 Image credit: Lub d
Lub*d has been voted as one of the best hostels in Bangkok and is highly raved by many travel bloggers; it's not hard to see why. It isn't just a space for travellers to stay, it's a space to live as well. Lub*d pumps a lot of resources into entertainment activities for their guests, such as a theatre room, pub crawls and free city tours.
Also, have I mentioned Lub*d has free popcorn for all its guests too?!
Also read: 7 Naughtiest, kinkiest, durrrtiest hotels you can find in Asia
4. Banana State Fashion Hotel, Bangkok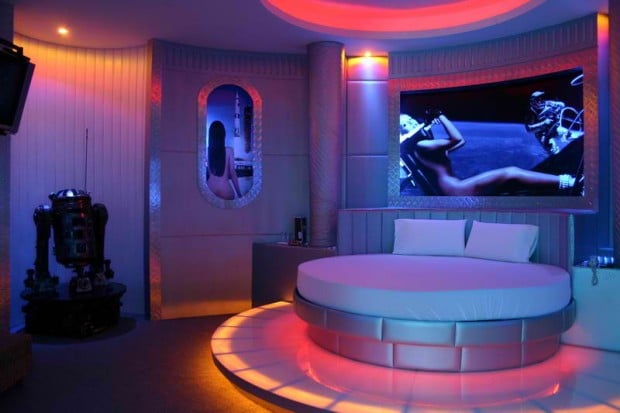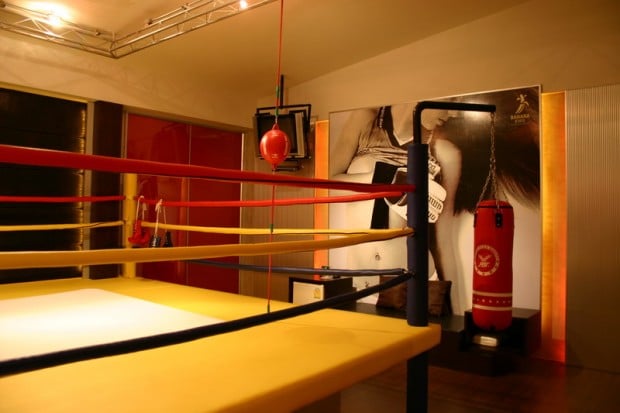 Image credit: Banana State
As decent as its name sounds, Banana State is actually a "love hotel". In other words, it is the perfect space for you and your partner to dive into the playground of love and have the kinkiest, most romantic time of your Thailand trip. One of its themed rooms is a boxing ring suite, and yes, complete with boxing gloves and metal bars installations at the ceiling – now here's the time for you to carry out whatever fantasies you've been harbouring. We won't tell.
5. The Time Movement, Chiang Mai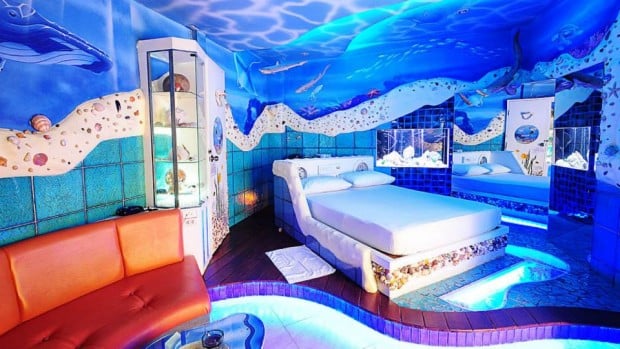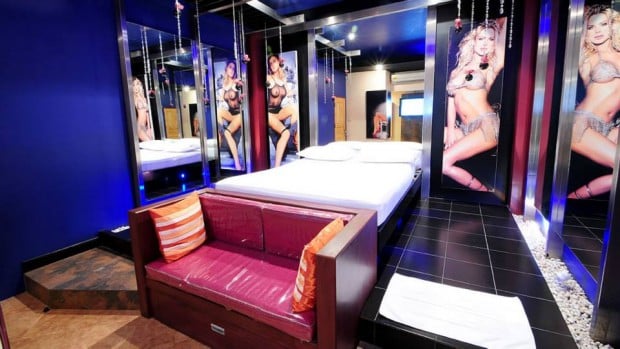 Image credit: The Time Movement
Experience Las Vegas during your stay? Check. And the arctic? Of course. Teleport back to the 60s? Yes indeed. A playboy room plastered with models posters all over the walls? Got that covered. The Time Movement has a staggering variety of over 20 themed rooms, so be prepared for the most difficult decision of your life – which room to pick. Heck, you'll probably be tempted to extend your stay 20 days longer just to try out each and every of these insane spaces of creativity.
6. Anantara Golden Triangle Elephant Camp & Resort, Chiang Rai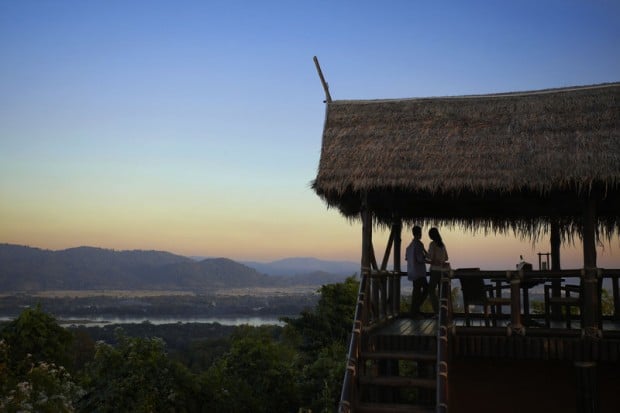 Image credit: Golden Triangle
It's always nice to be warmly greeted by hotel staff upon arrival. But now, let's replace "hotel staff" with elephants. Anantara Golden Triangle Resort doubles up as an on-site elephant camp and your experience with these adorable gentle giants begins the moment you step into this traditional mahout village.
Perched atop a ridge overlooking the hills of Thailand and Mekong River, this one of a kind resort is designed to present Chiang Rai's authentic local living style. Guests are offered unique opportunities such as learning how to command their own elephants, 'driving' them through the sunset, and even partaking in the elephants' bathing rituals in the river.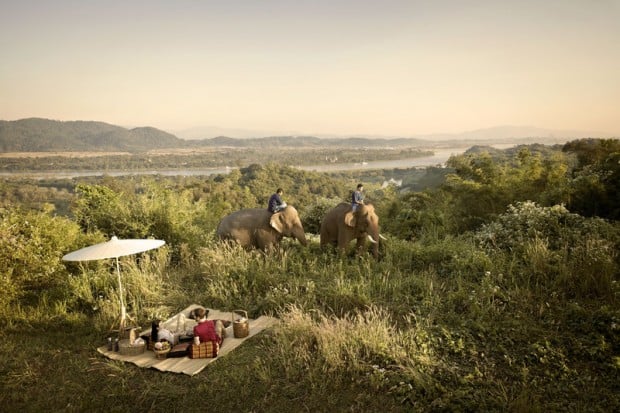 Image credit: Golden Triangle
Anantara also offers a surreal, once-in-a-lifetime elephant picnic tour which you have to experience. It brings you through the native forest with well-trained elephants, making a pit stop in the midst of scenic seclusion as you savour in your personalised gourmet hamper prepared by the resort chefs. Convinced yet?
7. River Kwai Jungle Rafts, Kanchanaburi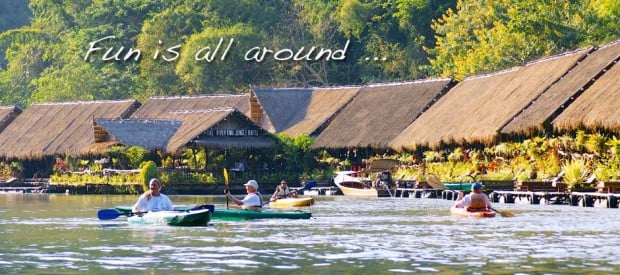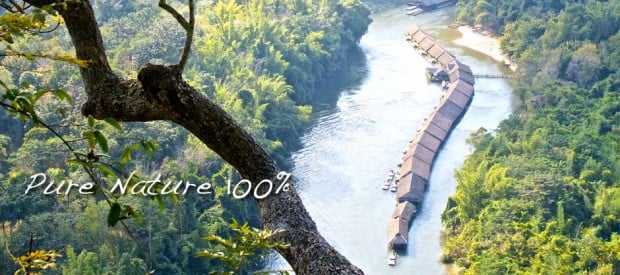 Image credit: River Kwai Jungle Rafts
Thailand seems to be all about stuff that floats – floating markets, floating cinema and even floating hotels, otherwise know as floatels. River Kwai streams under the resort's rafts, which hold the bamboo weaved guest rooms. There's no electricity here so chuck aside your iPads and idle your afternoons away by lazing in the river, kayaking along the stream or simply chilling out in the hammocks and chit-chatting with your neighbouring hut mates.
8. PlayHaus Thonglor, Bangkok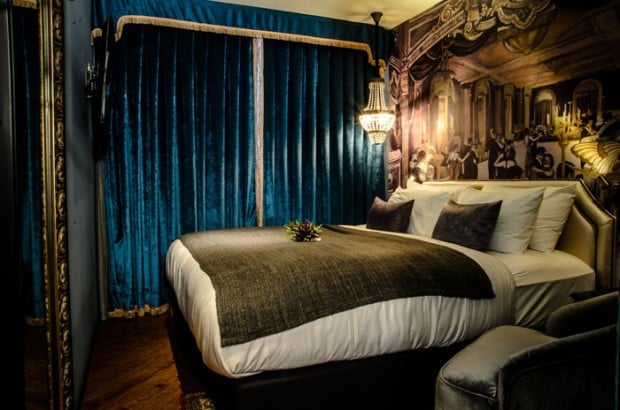 Image credit: PlayHaus Thonglor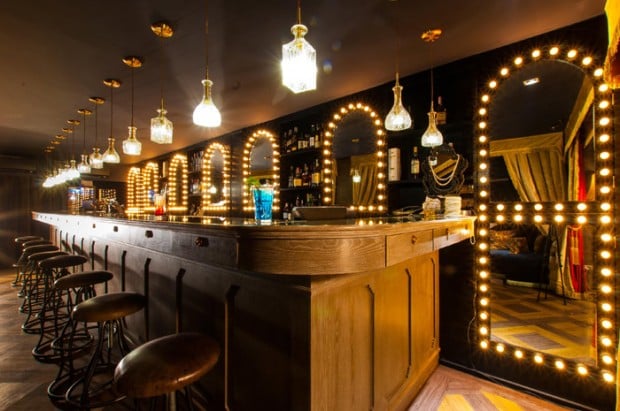 Image credit: PlayHaus Thonglor
[fzPrice]bkk[/fzPrice]
With every Broadway musical-themed room excessively draped with lavish wall murals and furnishings, this designer boutique hotel resonates 'posh' in its full glory. Hesitate no more, embrace the inner Queen in you and pamper yourself to a taste of royalty and luxury with a night's stay here. PlayHaus Thonglor is the kind of place that you probably planned to stay for a night or two, then end up staying for a month.
Also read: 15 Coolest Hotels Around the World
9. Thavorn Beach Village & Spa, Phuket



Image credit: Thavorn Hotels
Thavorn Beach Village & Spa is located by Nakala Bay, one of Phuket's few remaining unspoilt private beaches. Some activities the resort offers include sunset dining on the beach, Thai cooking and fruit-carving lessons and Thai boxing sessions. On top of that, Thavorn also houses one of the largest swimming pools in Southern Thailand, complete with waterfalls too!
Hold up, we're not done yet. If these aren't convincing enough, there is a hilltop cable car service to transport guests up to their rooms. Thavorn Beach Village & Spa is slightly pricey, but totally worth it.
For a chance to win a trip to Bangkok or other parts of Thailand, take part in the "Thousand Ways to Smile" contest! Share a picture that makes you smile, and stand a chance to win attractive prizes sponsored by Bangkok Airways and Thai Airways. Upload your picture to Facebook or Instagram, and don't forget to use the hashtag: #1000smilesthailand. The winners for January and February haven't been chosen yet, so what are you waiting for? Check out this website for more information and details!