Japan has a wide range of accommodation ranging from traditional and practical to the downright bizarre. While you can easily find a decent place to stay in Japan, why stick to something simple? In this article, we will be featuring some out-of-the-ordinary hotels that will give you some interesting stories to tell when you're back home.
1. Cry to sleep: Mitsui Garden Yotsuya Hotel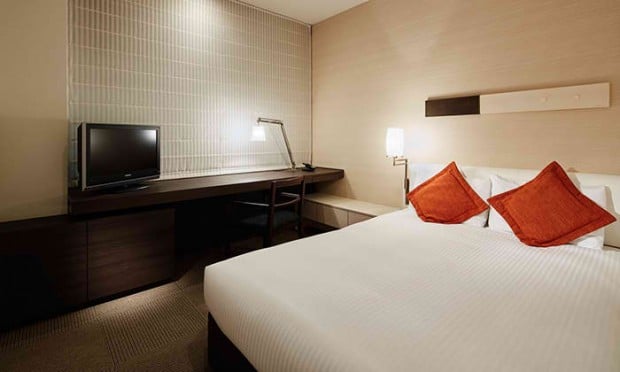 Image Credits: Mitsui Garden Yotsuya
Need to hide in a corner and cry? One-up your corner with dedicated crying rooms in the Mitsui Garden Yotsuya Hotel. We think these rooms are best used after a breakup! Sad, soppy visitors utilising the crying room can look forward to soft tissues, warmed sheets and eye masks. Need to get over some inertia before the tears come pouring out? Watching tearjerking movies such as Forrest Gump or reading sad manga might just do the trick for you.
2. Surround yourself with robots: Henn-na Hotel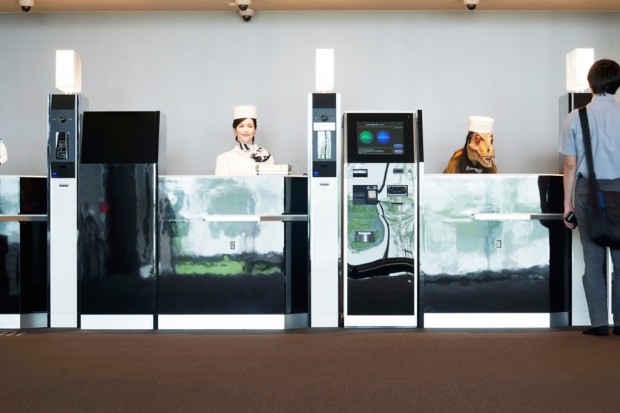 Image Credits: Henn-na Hotel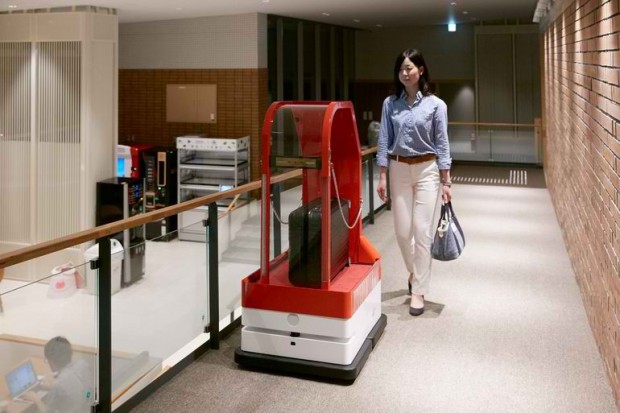 Image Credits: Henn-na Hotel
Want to stay somewhere futuristic? This might just be it. After all, you might be getting a glimpse of the future in this robot hotel. In Henn-na, most of the "workers" are robots, from the receptionists to the porter. While the robot receptionists (one of which is a robot raptor) can only help with simple questions, we imagine that it must be great fun just to interact with them!
The robots aren't just at the reception – lights in the rooms are also operated by a robot and the temperature in your room is monitored by sensors to ensure the comfort of visitors. And you don't have to worry about safety as the hotels are being monitored by human workers (surprise!) to prevent any sort of theft.
The sweetest thing about this hotel? Room start from 7000 yen (SGD 77.62), which is quite a steal in an expensive destination like Japan.
Also read: Henn-na Hotel: First Robot Hotel Soon to Open in Japan
3. Cuddle with a stranger: Soineya
[embed]https://www.youtube.com/watch?v=L2vU_N3mNwM[/embed]
Would you pay money to snuggle with a good-looking stranger? Visit a Soineya , or cuddle cafe, for that much-needed human embrace.
Here, male patrons pay money to sleep with a lady. Prices start from 3000 yen (SGD 33.28) for a 40 minute nap. While no sexual contact is permitted, visitors to a Soineya can get pets or stare into the other person's eyes... for an additional fee. And if you are a lady, there are also similar services available, except you get to sleep with a cute guy instead of a girl.
4. Stay in an Art Gallery: Benesse House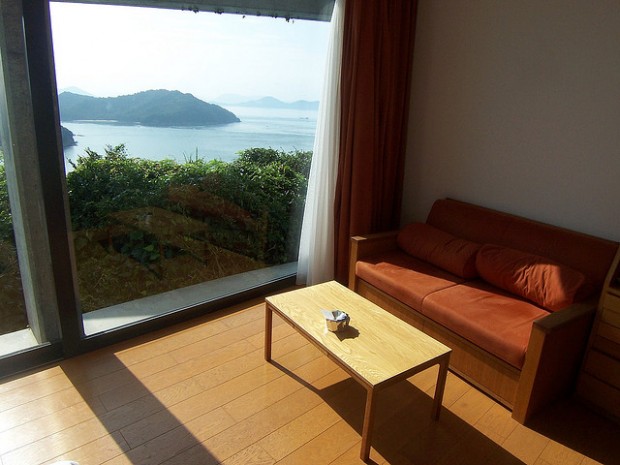 Image Credits: Todd Lappin
Benesse House will be your cup of tea if living in an art gallery sounds like paradise. After all, there's nothing better than being able to view museum-worthy art pieces from the privacy of your own room (if you're lucky). The best part of staying here? After visitors file out of the museum, you get to browse all the art pieces after hours. Not just the art pieces in the museum either; visitors will also get to view pieces all the way to the beach, where there is a jacuzzi waiting for them.
5. Get kinky in a love hotel: Geihinkan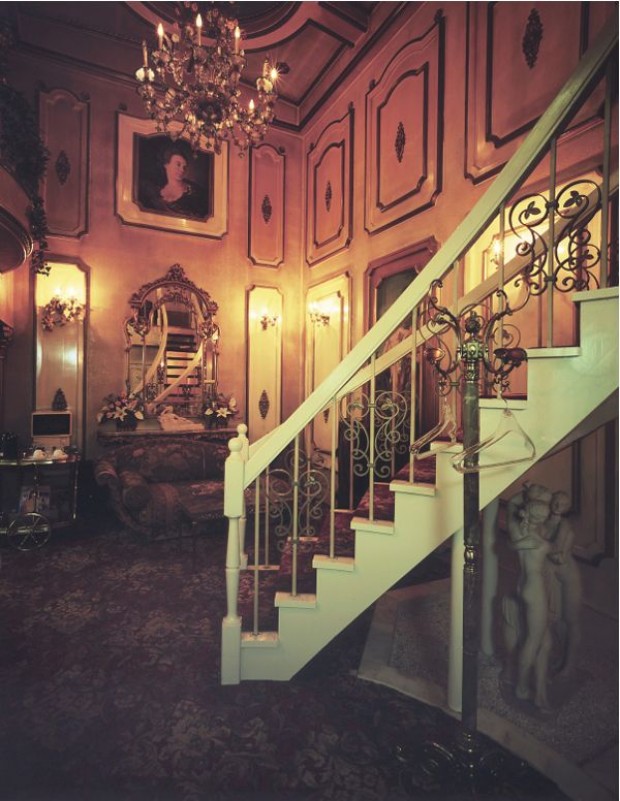 Image Credits: Kyoichi Tsuzuki 
Where privacy is at a premium, there has to be a place for couples to get away to that does not involve being right next to parents. Cue the love hotel in Japan. While the ordinary love hotel room may look like a normal room with large bathtubs, the ostentatious rooms at Geihinkan can pass for a movie set. From a Versailles-themed room to one that looks like a Japanese courtesan's, this hotel will have a room to suit you. *winks*
6. Read manga all night: Geragera Manga Café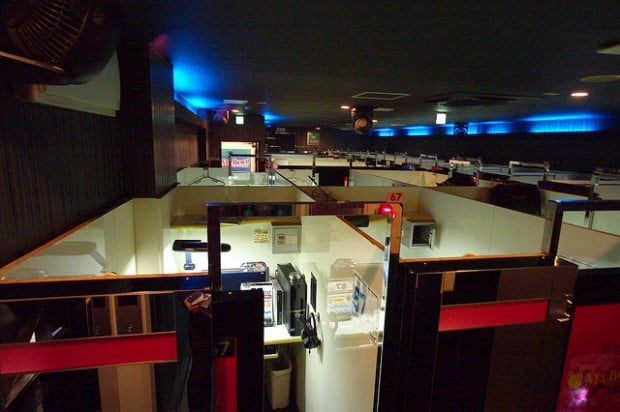 Image Credits: Banalities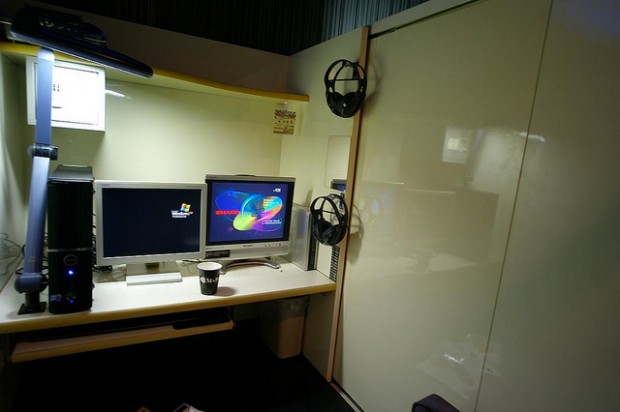 Image Credits: Banalities
Manga Kissa are not exactly hotels – they are an exclusively Japanese phenomenon that one might find interesting, and the Geragera Manga Cafe is one of the more established chains. A Manga Kissa is actually a Manga cafe, where you can go in to read manga and nab some shuteye. When a visitor goes to a Manga Kissa, they can request a private cubicle which they can use to sleep in overnight. While beds are not generally available, there will be either a chair or a padded patch of floor to sleep on, along with sheets and pillows. Need some entertainment? There is usually WiFi, a PC and lots and lots of manga.
Note: While Manga Kissa are pretty interesting and worth a visit, you are cautioned not to make a Manga Kissa your permanent accommodation on your trip to Japan.
7. Sleep in a small space: Capsule Hotels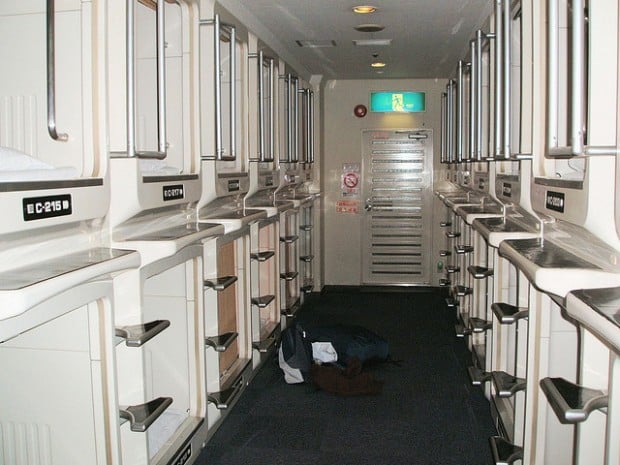 Image Credits: buck82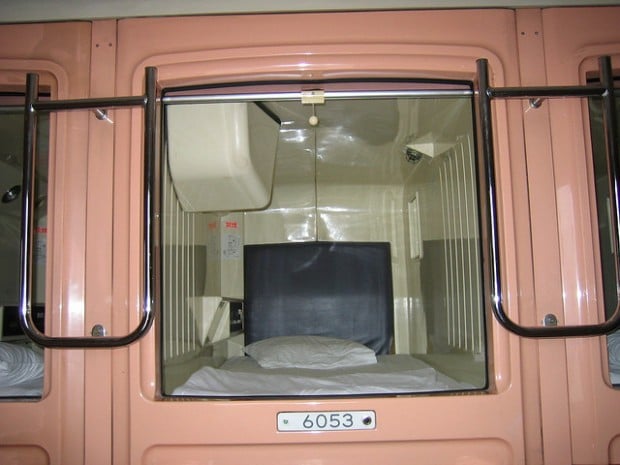 Image Credits: andresmh
Capsule hotels are often mentioned when people talk about weird accommodations in Japan but honestly, we think that they might just be the most 'normal' form of accommodation here.
A capsule hotel is where you rent a "capsule" which contains a bed, a charging point and sometimes even a television for the night. These capsules are much smaller than an ordinary room and are stacked up on top of each other. 
A thing to note is that Japanese capsule hotels are generally only for men due to safety issues. While there are options for ladies as well, you will most likely have to book those in advance. Also, the genders are segregated in capsule hotels so you might want to reconsider your accommodation if you are travelling with a significant other.
Also Read: 7 Secret Towns in Japan You Probably Didn't Know About