Let's all picture a little scenario here. A trip around Europe has been in your books for the longest time. You've lugged your belongings for a good distance to your accommodation, and after all that exertion, you could probably do with a good nap and shower. You check-in, and just when you're about to heave a sigh of relief... you find yourself face-to-face with some of the drabbest surroundings you've ever laid eyes on.
Also read: 15 Coolest Hotels Around the World
You'd probably feel this quiet sense of disappointment in your gut. I know, I've been there before. Nothing dampens your spirits more than returning to a dull little place after a long day of sightseeing.
Fret not, my friends – this scenario won't become be a reality for you. Not if I can help it! Which is why I've got this list of Europe's most unique hostels that's going to add a little more oomph to your trip.
1. Jumbo Stay (Stockholm, Sweden)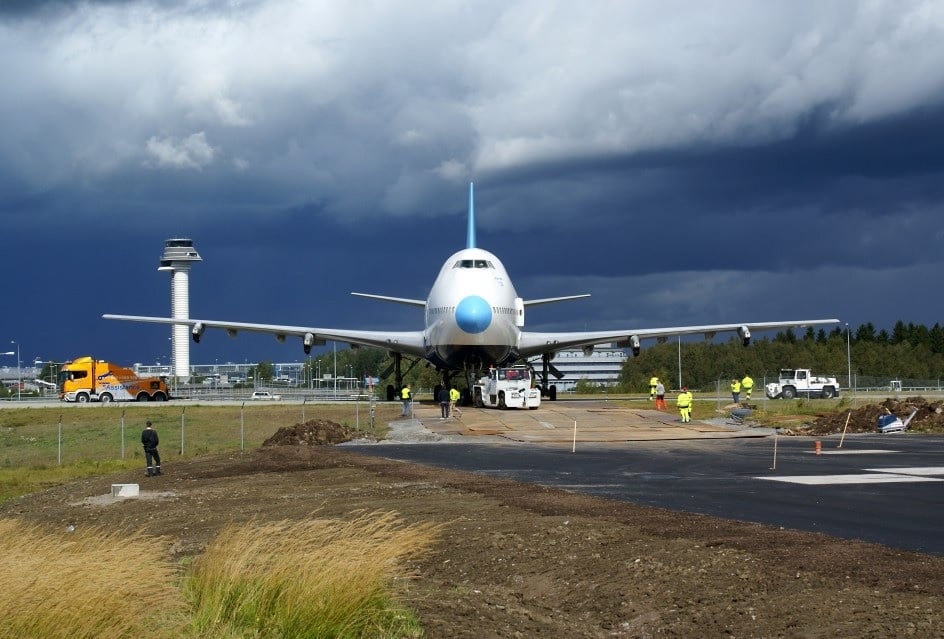 Image credit: Jumbo Stay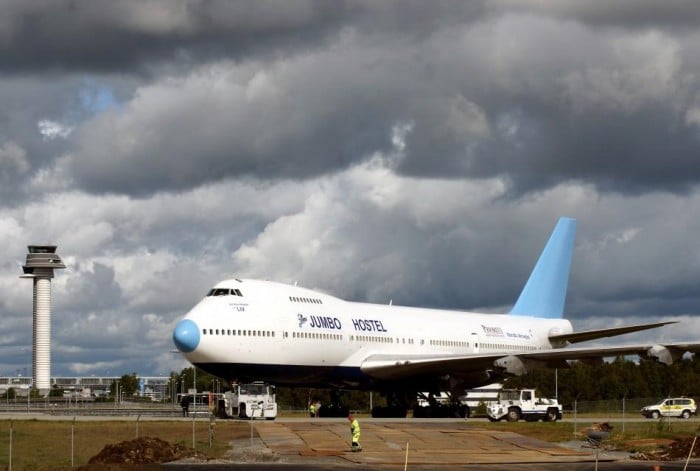 Image credit: Jumbo Stay
You're probably a little confused. Isn't that an airplane? The answer is yes – and yes, it's also a hostel! Converted from a decommissioned Boeing plane, this renovated journey houses different kinds of rooms that cater to your preferred accommodation needs. The interior is easy on the eyes, too, with its clean and white-washed interior designing. It probably doesn't hurt that there's a swanky little lounge as well.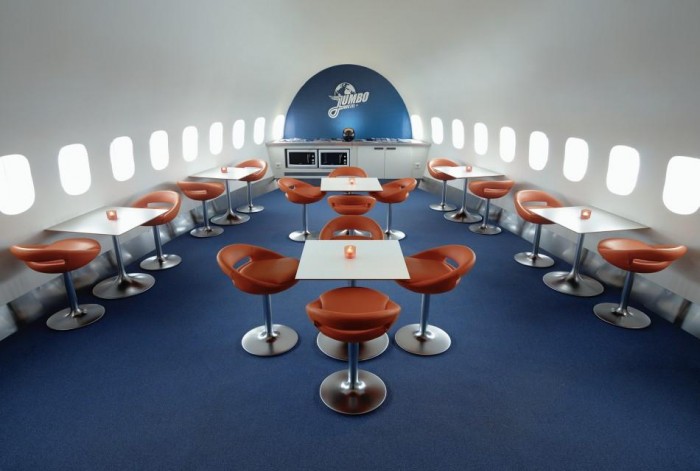 Image credit: Jumbo Stay
Room Rates: S$60 - $85
Address:  Jumbovägen 4, 190 47 Stockholm-Arlanda, Sweden
2. St Briavel's Hostel (Gloucestershire, UK)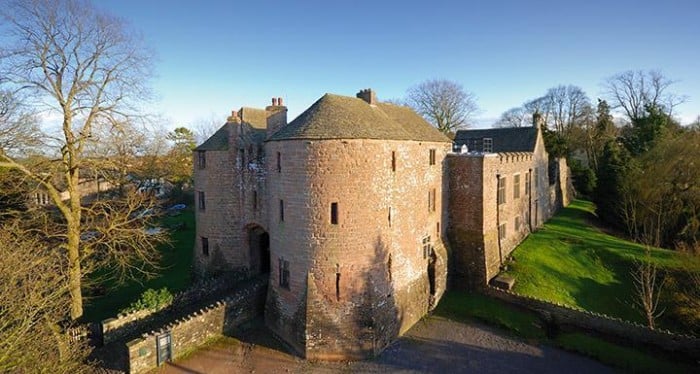 Image credit: YHA
Not for the faint-hearted, this hostel is situated inside the one of the most haunted castles in England. Travellers usually leave with similar comments on its peculiar atmosphere and even the occasional paranormal occurrences. Interior-wise, it stays true with its medieval origins, with its draperies and furniture down to its banquet tables. That said, you've definitely got to come here if you're looking for a bone-rattling experience.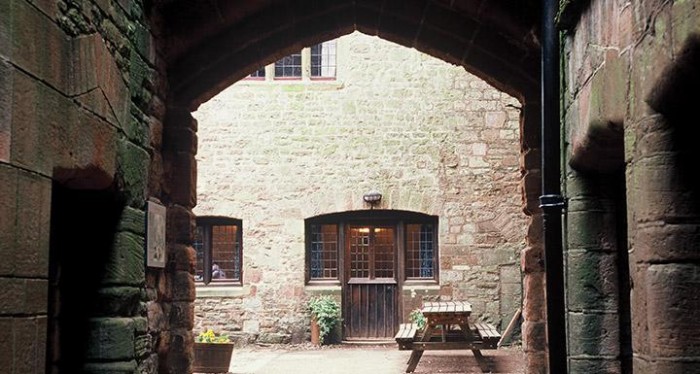 Image credit: YHA
Room Rates: S$35 - $180
Address: St Briavels, Lydney, Gloucestershire, GL15 6RG
3. DJH Youth Hostel (Nuremberg, Germany)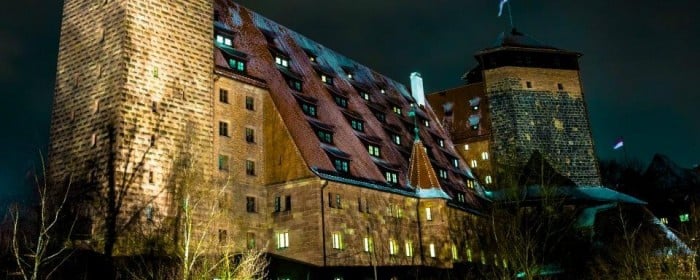 Image credit: DJH Youth Hostel
So you're not keen on the possibility of apparitions cackling as they zoom past you. I completely understand. You can always make a trip down to Nuremberg, Germany to stay in this little hostel. It's found inside the Nuremberg Castle, which – fellow faint-hearted people can rejoice – isn't haunted! The insides have, of course, been completely refurbished, but one step in and you can tell that it still stays true to its medieval roots as well. You can be sure to take a step back in time with a stay here.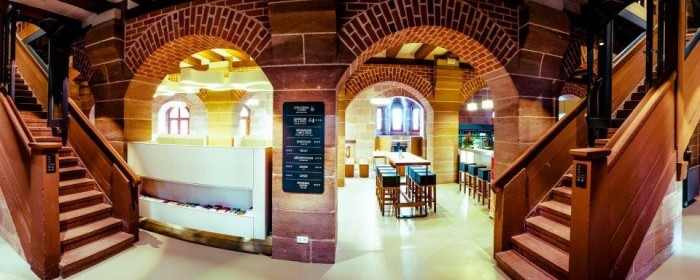 Image credit: DJH Youth Hostel
Room Rates: from S$45
Address: Burg 2, 90403 Nuremberg
4. Caveland (Santorini, Greece)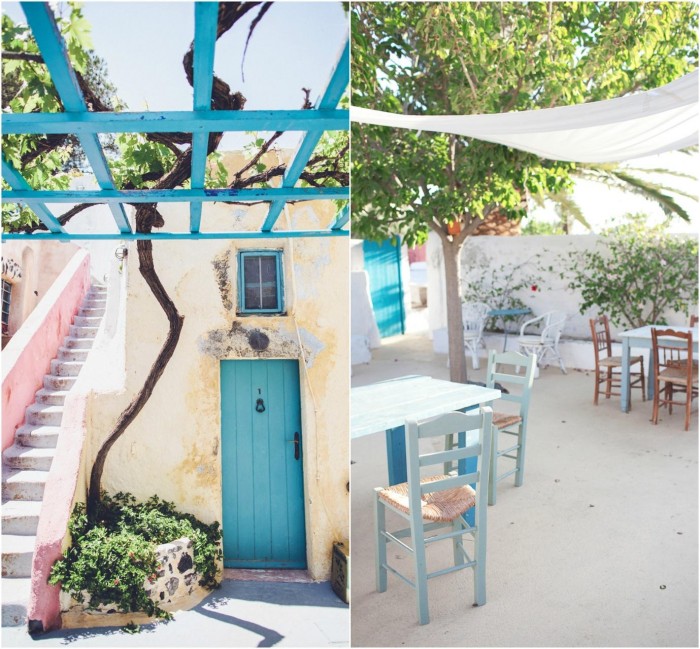 Image credit: Caveland
We all know that Santorini is as photogenic as it gets, but did you know that there's a hostel as pretty as the place it's in? That's right – Caveland is a sure-go for travellers who are hard to please. This place stays true to its Santorini architecture, with most of its caves being used to house dorms and private rooms, while simultaneously incorporating elements of travel from all around the world. Each room has their own unique history behind it, and with the many activities available, you're sure to leave a piece of your heart behind when you leave.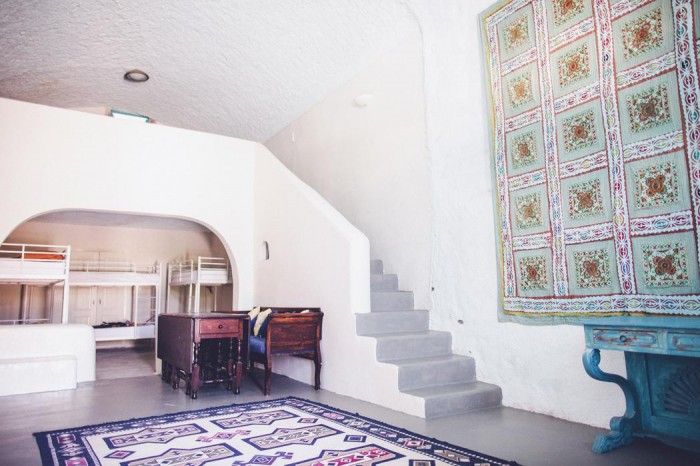 Image credit: Caveland
Room Rates: S$80 - $95
Address: Karterados, post Box 39, Karterados 847 00, Greece
5. Kex Hostel (Reykjavik, Iceland)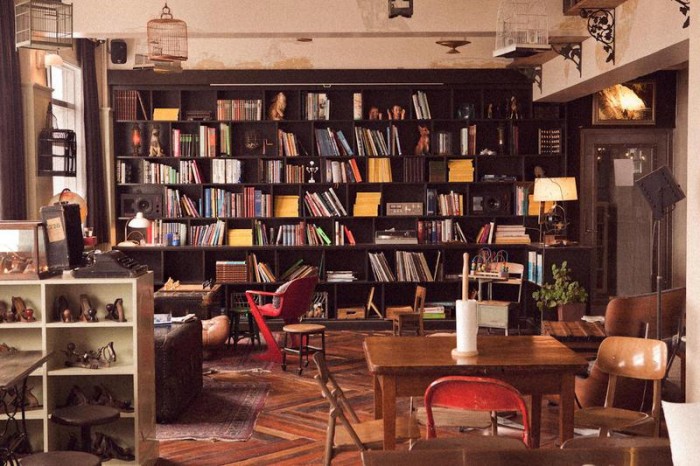 Image credit:  Kex Hostel
Think this hostel is aesthetically-pleasing? I do, too. What makes this place even better is that every furniture in this place is recycled! That explains the really unique ambience surrounding this place, doesn't it? The thing that makes it even more unique is the fact that it was once an old biscuit factory, thus the name "Kex", which is the Icelandic word for biscuits. Isn't it spectacular how these hostels can come from all sorts of buildings?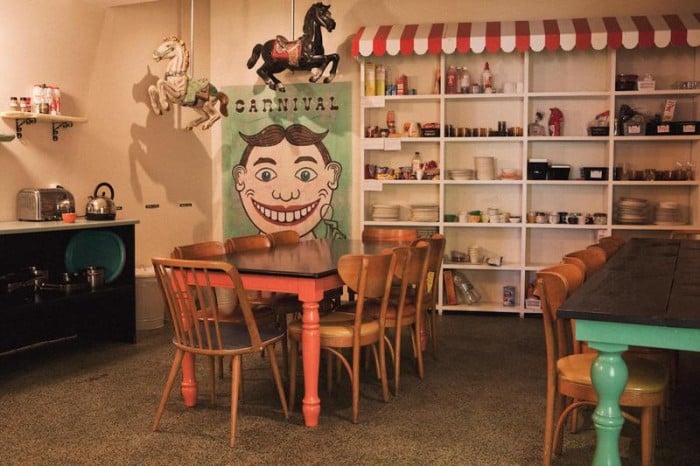 Image credit:  Kex Hostel
Room Rates: S$35 - $320
Address: Skúlagata 28, 101 Reykjavík Iceland
Also read: 14 Hotel Suites in Singapore That Are Seriously Out of This World
6. Pop Art Hostel (Belgrade, Serbia)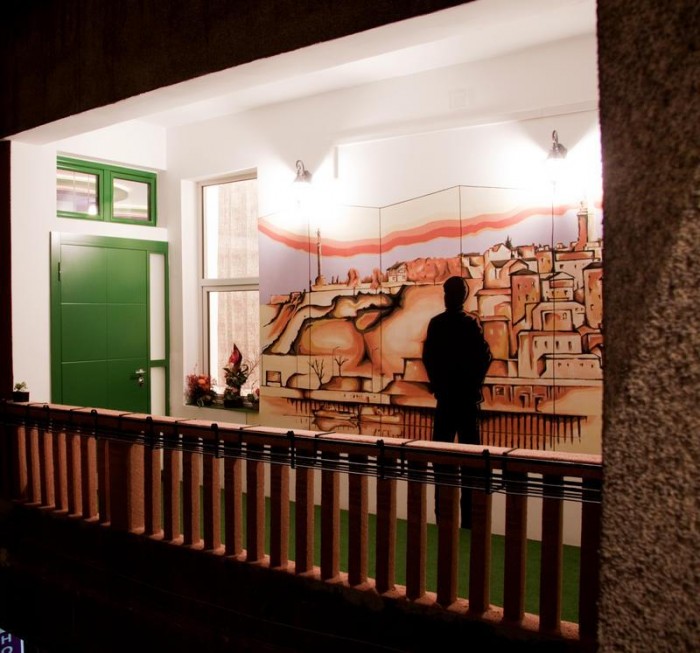 Image credit: Pop Art Hostel
Are you an artsy-fartsy person? If so, you're going to love this place. And I mean love. The Pop Art Hostel in Belgrade is probably one of the most unique and retro hostels there is out there. Their walls are plastered with the original art of Serbian artists, and their rooms pay homage to the wonders of pop art greats like Warhol and Jim Morrison. If that's not cool enough, the art in this place makes it double as a little pop art museum. Book a bed here if you want to put a creative little spin to your stay in Belgrade.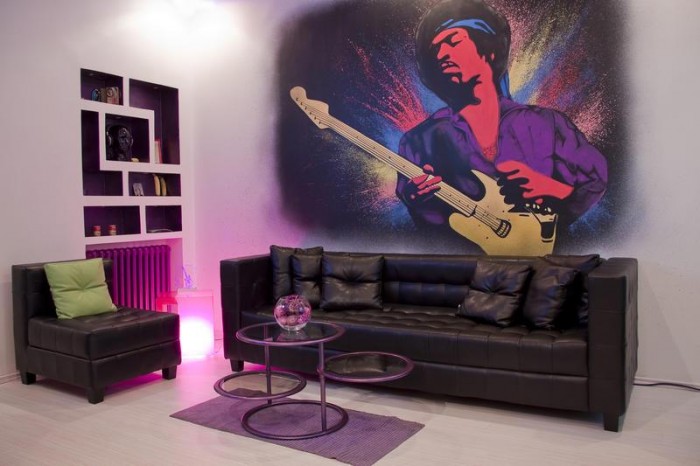 Image credit:  Pop Art Hostel
Room Rates: S$ 16.50 - $43
Address: Karadjordjeva 69/8 (2nd floor), 11000 Belgrade, Serbia
7. Kadir's Tree House (Olympos, Turkey)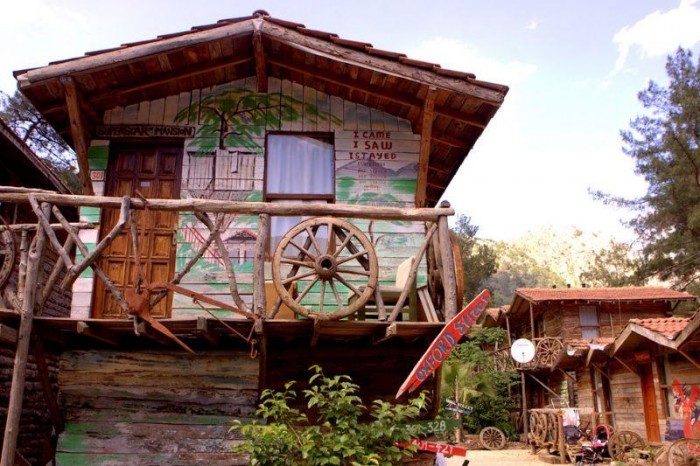 Image credit: Kadir's Tree Houses
Wishing that you'd took the chance to build that treehouse when you were still a kid? Well, you don't have to do that any further. Banish all childhood regrets with a stay at Kadir's Tree House, where you'll enjoy a great back-to-nature kind of getaway as it's nature galore all around you! Along with its various activities, it's also home to a seafood restaurant, two bars, a snack bar, and other amazing facilities. You'll probably get so immersed into this community that you won't want to leave.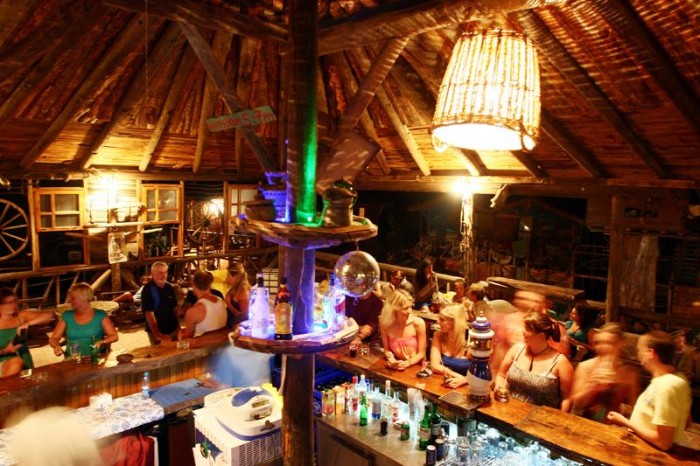 Image credit: Kadir's Tree Houses
Room Rates: S$20 - $36
Address: Yazir Mahallesi Olimpos Mevkii, 07350 Kumluca / Antalya
8. Praakli-Reediku Organic Farm (Saremaa, Estonia)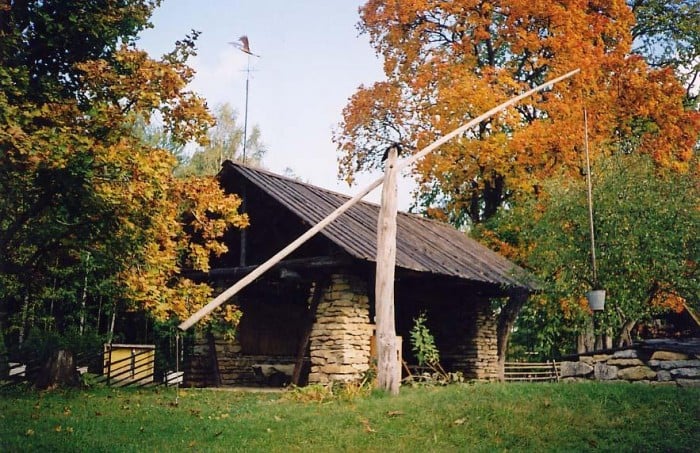 Image credit: Praakli-Reediku Organic Farm
What better way to distance yourself from the hustle and bustle of Singapore than to stay in a farm? Jump on this opportunity when you're in Estonia and get yourself a place here! For 16-21 euros a night, you get yourself a bed, breakfast, and – probably the biggest selling point, in my humble opinion – the chance to play with the farm animals! Yes, I'm talking about those goats, sheep, lambs, among others. Animal lovers are going to have a field day here.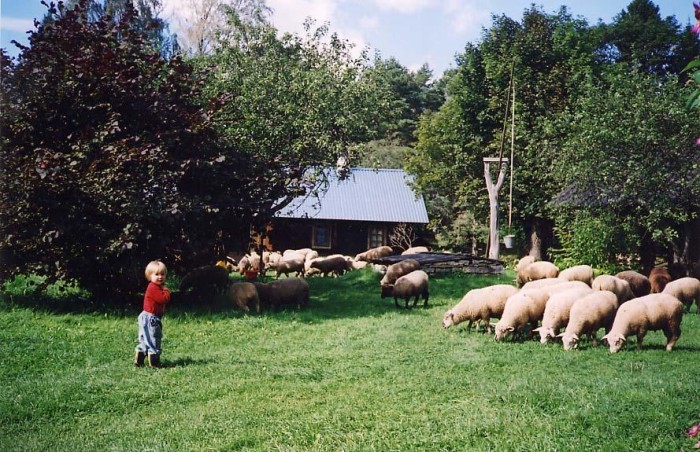 Image credit: Praakli-Reediku Organic Farm
Room Rates: from S$30
Address: Praakli-Reediku, Paiküla, Lääne-Saare vald, Saare maakond
9. Prison Hostel (Karosta, Latvia)
Image credit: Karosta Prison
Um. I must say, this place is only for the most daring and able. Fair warning, though: you're not going to have a good night's rest. This was once a military prison that had a zero percent escape success rate, and today, it's meant to give visitors the authentic prison experience. Yup, you read that right. There's going to be verbal abuse and physical exercise as punishment. Of course, you will be asked to sign a consent form, so if you want to opt for a normal stay, leave immediately!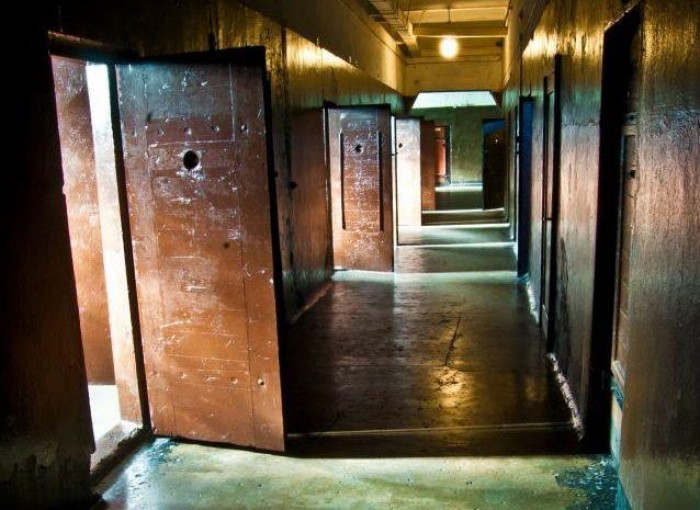 Image credit: Karosta Prison
Room Rates: from S$14
Address: Invalīdu iela 4, Liepāja, LV-3402, Latvia
10. The Beagle Houseboat (Amsterdam, Netherlands)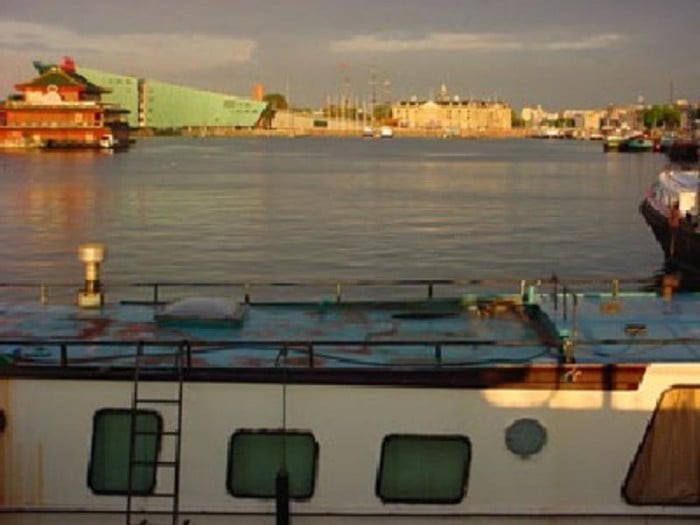 Image credit:  Beagle Houseboat
Alright, moving swiftly on. If you've always wanted to find your sea legs, now's your chance! This little boat can be found a short walk away from the railway station in Prins Hendrikkade, so you probably won't be going round in circles. Be warned though, this boat only hosts 4 people at a time, so if you want to come on board, book early or you'll end up walking the plank!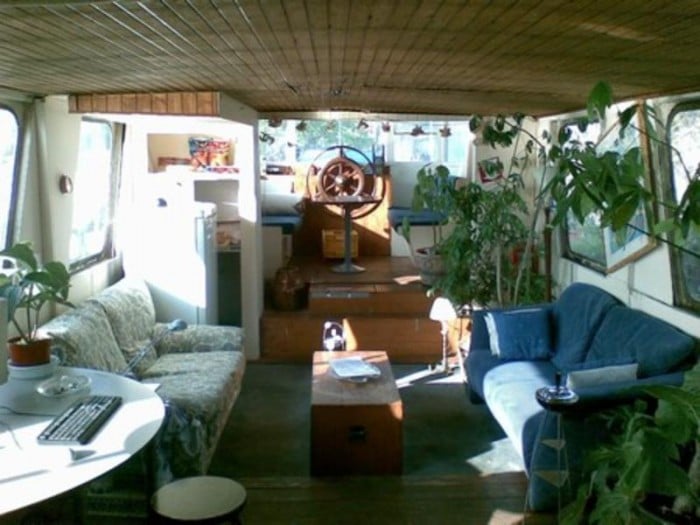 Image credit:  Beagle Houseboat  
Room Rates: S$37 - 52
Address: Prins Hendrikkade 500 / Oosterdoksdam, Amsterdam, Netherlands
Also read: 5 Strangest Hotels That Make You Think You're Hallucinating
Make sure to mark these places down if you're looking to put a cool little spin to your trip!