As Singaporeans, we don't usually have the luxury of having nice bathtubs fitted into our homes. But we all know that when travelling, we secretly can't wait to submerge ourselves into the hotel's cool marble tubs.
So why not pull out all the stops for your staycations in Singapore and go big by planning the entire thing around these seriously zen looking bathtubs? Let's all just pretend that we deserve this extravagant treat and hey, we all work too hard to not enjoy ourselves just a tiny bit. Right?
Here are 10 places that have bathtubs you can submerge yourself in during your next staycation!
1. New Majestic Hotel
Outdoor Bathtubs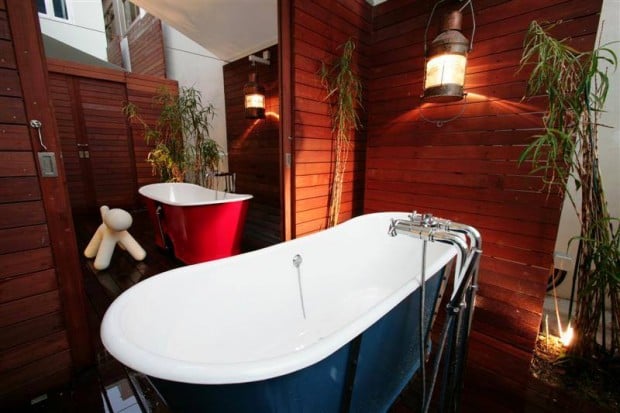 Image credit: New Majestic Hotel
The first one to make the list is definitely the Premiere Garden Room Outdoor Bathtubs that you can find in New Majestic Hotel. These vintage looking tubs will allow you to give yourself a good scrub and soak while basking in total zen-ness. Also, if you have someone else tagging along on the staycation, your friend/significant other can also have a good soak just adjacent to your own bathtub. Did someone say "awkward"?
Nah, didn't think so.
Bathtubs surrounded by art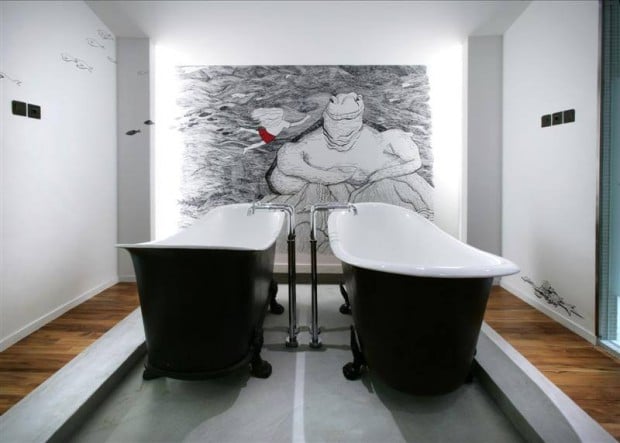 Image credit: New Majestic Hotel
In the same hotel as the first, here is an equally amazing Attic Suite for all you artsy counterparts. Plus, you get to do it with your significant other or best friend (if you've reached that stage in your friendship where the two of you are totally okay seeing each other butt naked).
[DEAL] GET 10% OFF NOW!
Do you want to live in luxury here? Use the code TZ10 and receive 10% off the best available rates now!
2.  The St. Regis
Royalty-worthy bathtubs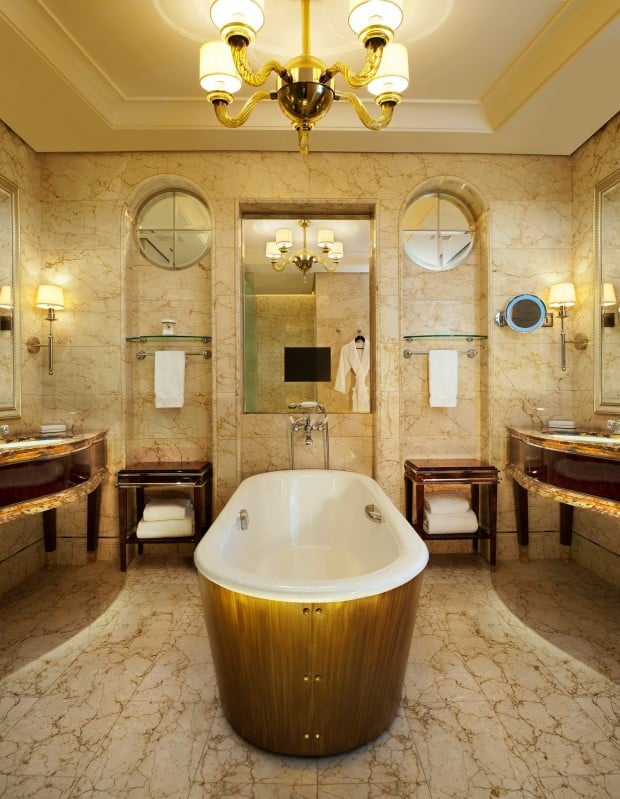 Image credit: The St. Regis Singapore
If extravagant is your middle name, check out this magnificent bathtub at The St. Regis Singapore. This will have you feeling like royalty. Just without humble servants feeding you grapes. *"Royals" by Lorde starts playing softly in the background*
3. Beach Villas at Resorts World Sentosa
Bathtubs in the ocean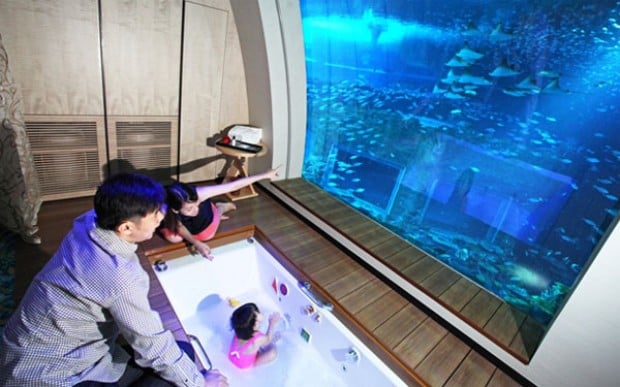 Image credit: Resorts World Sentosa
Although the bathtub is not literally in the ocean, the Ocean Suites at the Beach Villas (Resorts World Sentosa) is close! It'll guarantee you a good soak while looking out at the rich marine life that is at RWS. Trust me, you'll never want to get out of this tub!
4. Wangz Hotel
Bathtubs in Soak Rooms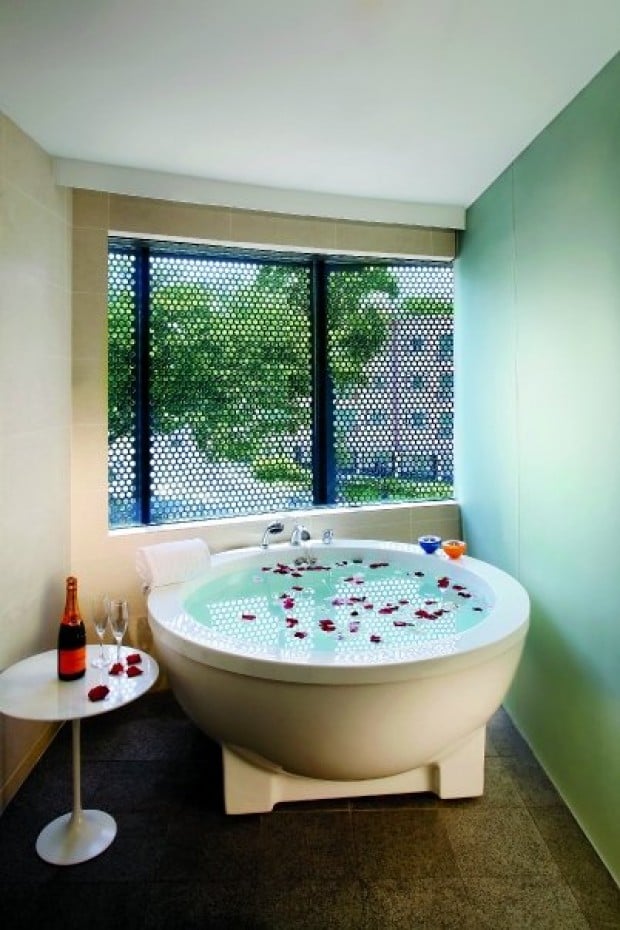 Image credit: Wangz Hotel
Who on earth came up with the concept of a Soak Room? Well, whoever it is, that person is a genius. While we all secretly wish that we could have one of these in our own houses, Wangz Hotel certainly made the most of its space by giving their customers a place to just enjoy a good soak. This is perfect for private individuals because the room is fitted with perforated windows where you can enjoy privacy yet have a view of the outside.
5. Ritz Carlton, Millenia
Swanky bathtubs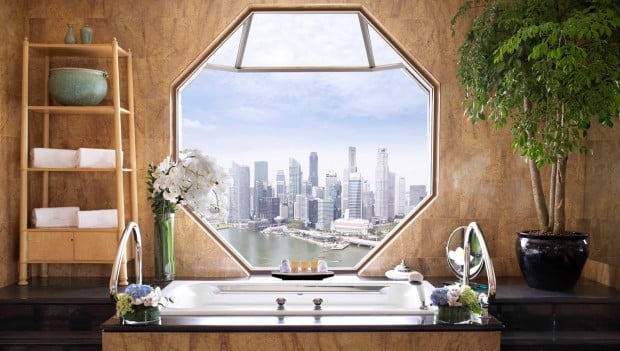 Image credit: The Ritz Carlton, Millenia Singapore
With all things swanky coupled with a panoramic view of our city's skyline, the extravagant will find themselves at their happiest in one of these tubs at The Ritz Carlton, Millenia. Be sure to check if the room that you are booking has this view if you are particular. But be prepared to pay a little more, because even the view comes at an equally swanky price.
6.  Bay Hotel Singapore
Conversation-friendly bathtubs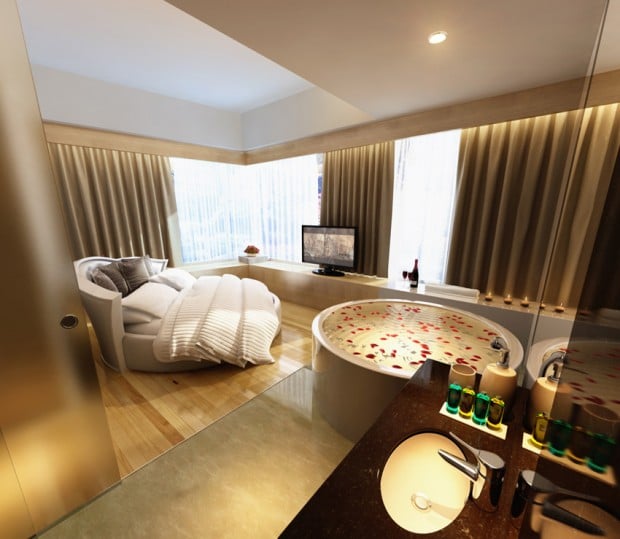 Image credit: Bay Hotel Singapore
What makes a good bathtub session better? Pillow talks with your significant other of course. Have a romantic getaway and have a good soak together while sipping on wine.
7.  Moon 23 Hotel
Outdoor bathtubs ( yes again )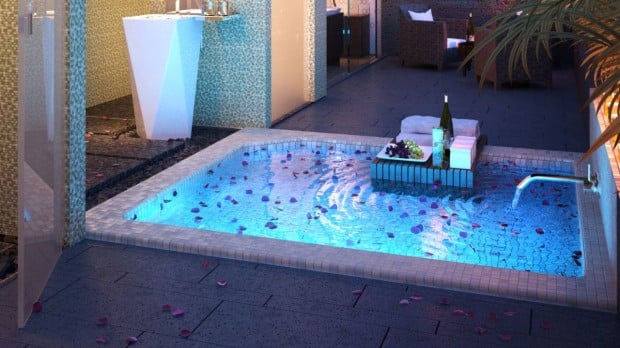 Image credit: Moon 23 Hotel
For those on the riskier side, bare your bottoms at the outdoor bath in the Moonlight Suite room at Moon 23 Hotel. This is a little different than the first because while you are essentially out in the open, you are out in the open alone. If you don't consider yourself as adventurous, there is also that option of donning on a swimsuit while you stare up at the night sky above. But where's the fun in that?
8. Wanderlust Hotel
Bathtubs in themed hotels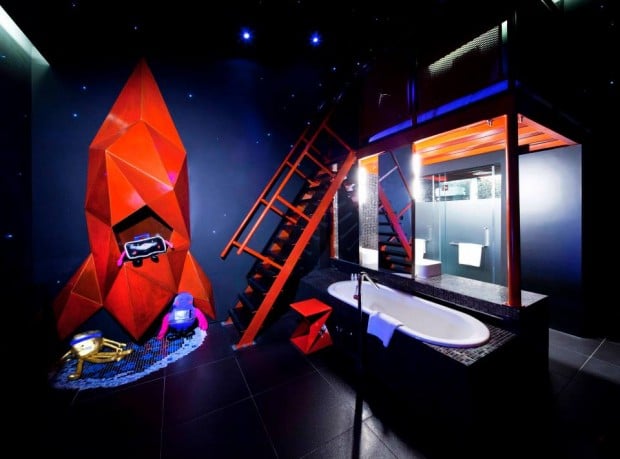 Image credit: Wanderlust Hotel
All the world's a stage but can you imagine acting out a sci—fi dream in this one? Let your inner theatric and sci-fi loving-self squeal in delight as you walk into one of Wanderlust's Red Spaceship Room. The room itself will bring you to a whole other dimension, especially with the totally un-private bathtub sitting right smack in the middle of the room. This soak session will definitely be one to remember.
Vintage bathtubs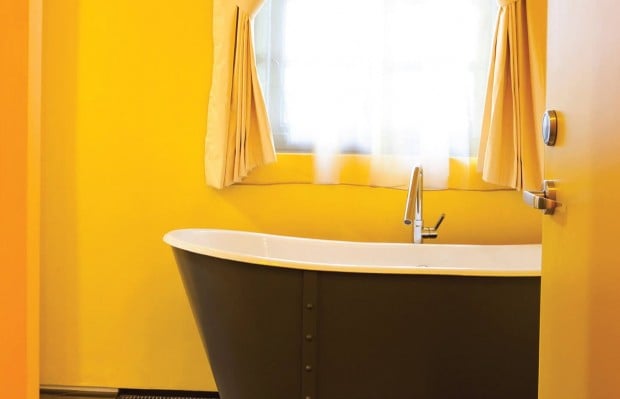 Image credit: Wanderlust Hotel
If you relish simplicity and if you happen to like your baths private and hassle-free, let your hair down in this cheerful yellow Pantone Deluxe room at the Wanderlust Hotel. This super cute and vintage bathtub will have you soaking for too long a duration. Look out, pruny hands coming your way.
[DEAL] GET 10% OFF THE PRICE!
Want to feel like you've just walked onto a sci-fi set? Use the code TZ10 and get 10% off the best available rates now!
 9. Klapsons
Private indoor jacuzzi bathtubs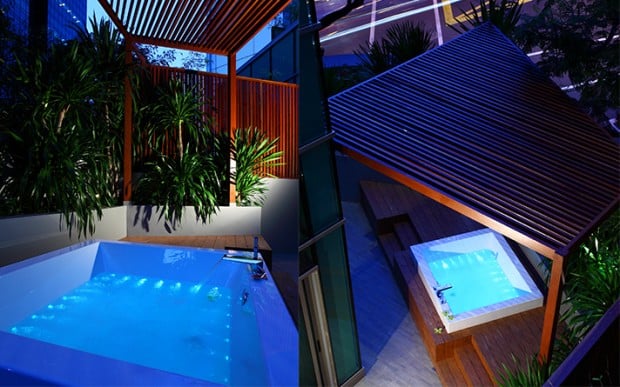 Image credit: Klapsons
Having your own private indoor Jacuzzi and masking it as a bath? It really doesn't get much better than this.
10. Lloyds Inn
Skyroom bathtubs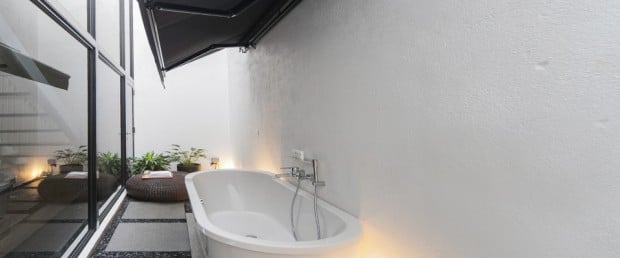 Image credit: Lloyds Inn
After reading about so many bathtubs that (unfortunately) come with quite a hefty price tag, here's one that doesn't burn a big hole in your pocket. If you're a starving student/writer like me, you'd definitely want to check out this amazing skyroom suite that has an outdoor bathtub. Imagine reading a good book while having a warm bath with a candle flickering nearby. *sigh* The pretentious minimalist in me is squealing in polished delight.
Also read: 8 Budget Cafes in Singapore That Won't Burn a Hole In Your Pocket 
Well, so that was a compiled list of the 10 most amazing bathtubs to soak yourself in as a treat. We're sure this will definitely come in handy for water-lovers who unfortunately do not have the skill nor that aptitude to swim.  And that's perfectly fine because I'm that person too.  #nojudgement #probablytheonlyone
Don't find the list exhaustive enough? Check out other amazing staycation ideas and staycation spots in Singapore!