Every country has accommodations that go beyond the usual to spark the interest of visitors and local guests alike, and the Philippines is nothing short of that.
If you're someone who is planning to visit my country or a local who is eager to discover the country's unique gems, stay at these quirky accommodations and you will never have to venture into the wild to have an unforgettable, one-of-a-kind experience in the Philippines.
1. Cintai Corito's Garden, Batangas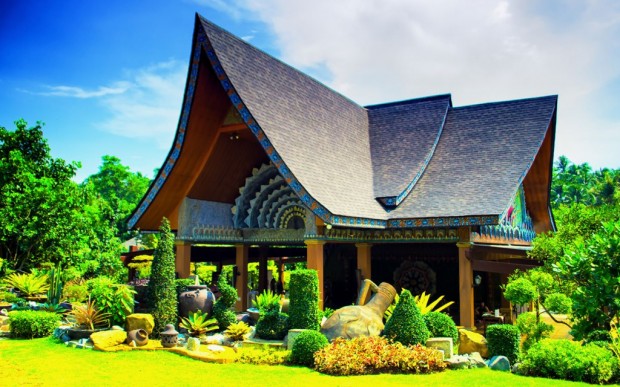 Image credit: Cintai Corito's Garden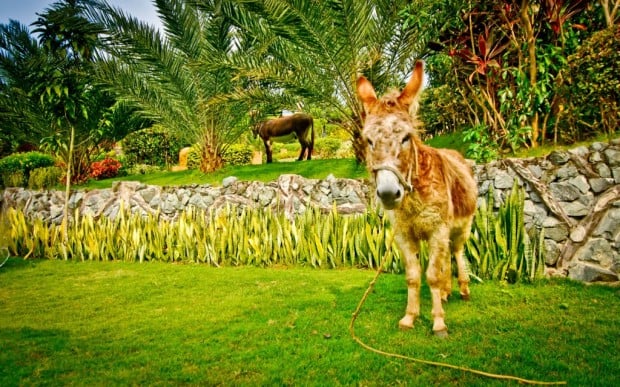 Image credit: Cintai Corito's Garden
Cintai Corito's Garden in Sitio Pandayan, Batangas is a sanctuary for garden enthusiasts and animal lovers alike. Its lovely gardens, cosy villas and over-the-top amenities such as a gazebo, spa, pavilions, swimming pools and kid's playground will ensure a memorable retreat in a Balinese-inspired setting. Plus, you get close encounters with the free roaming animals in the vicinity such as peacocks, spotted deer, mini horses and more.
2. The Boutique Bed and Breakfast, Tagaytay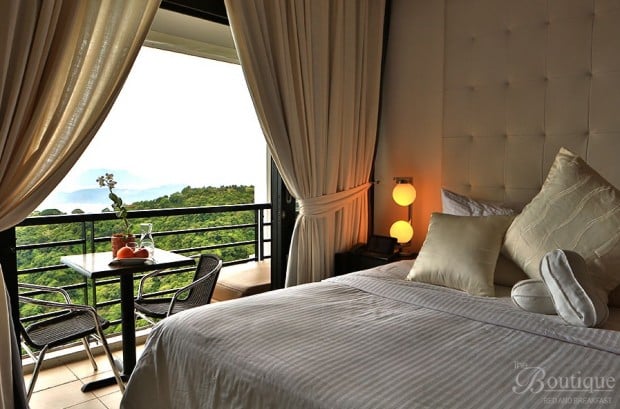 Image credit: The Boutique Bed and Breakfast
Be prepared to get your emotions stirred at this next accommodation. Located in Tagaytay overlooking the Taal Volcano, The Boutique Bed and Breakfast is the only hotel in the world with rooms inspired by romance and emotions. Choose from the themed rooms I Escape, I Dare, I Desire, I Dream, I Love, I Surrender, and I Lust, and enjoy a blissful stay you will treasure for life.
3. Puzzle Mansion Bed and Breakfast, Tagaytay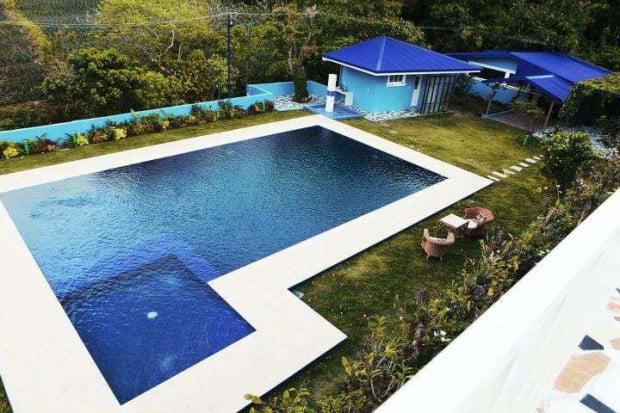 Image credit: Puzzle Mansion Bed & Breakfast
Housing the world's largest jigsaw puzzle collection, the Puzzle Mansion Bed and Breakfast in Tagaytay is a great place for the young and the young at heart. Its extraordinary puzzle collection, castle-like structures and amusing amenities should be enough to attract you to stay there.
4. Villa Escudero Plantations and Resort, San Pablo, Laguna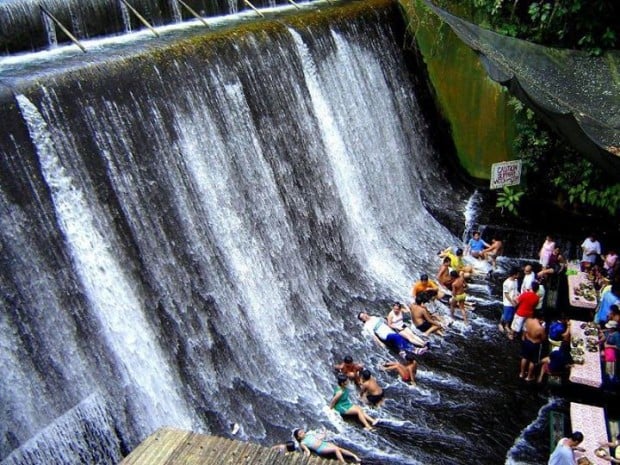 Image credit: Villa Escudero Plantations and Resort
Just two hours away from Manila, Villa Escudero Plantations and Resort in San Pablo, Laguna is your perfect escape from the busy life in the metro. It's known for its unique waterfalls restaurant and resort facilities in a self-contained working coconut plantation. Appreciate the beauty of nature and experience simple living by walking around the grounds, paddling a bamboo raft on the calm lake or hopping on a jeepney to visit the rural village and see how coconut is harvested.
Also read: 19 Interesting Sightings Found Only in the Philippines
5. Hotel Luna, Vigan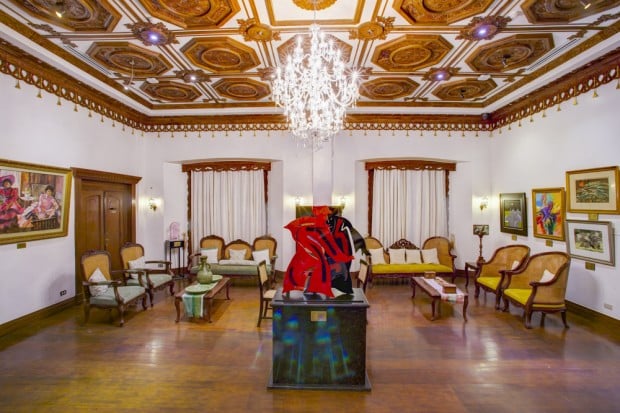 Image credit: Hotel Luna
Dubbed as the first and only museum hotel in the Philippines, Hotel Luna in Vigan City will certainly win the hearts of culture and history buffs. Aside from its well-designed rooms in colonial style, the hotel displays the finest Philippine art including masterpieces of Juan Luna, a renowned Filipino painter, sculptor and political activist in the 19th century.
6. Las Casas Filipinas de Azucar, Bataan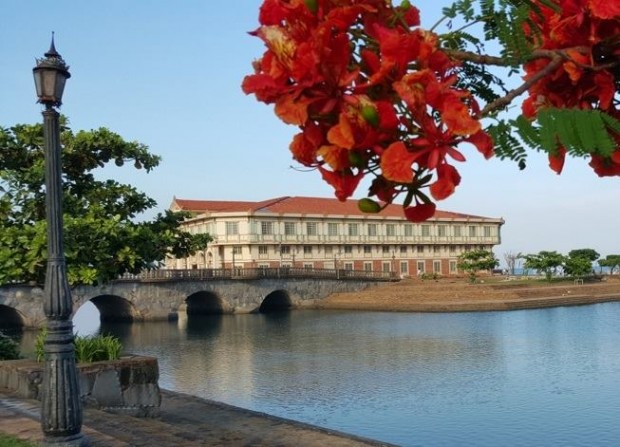 Image credit: Las Casas Filipinas de Acuzar
Be transported back to the Spanish colonial era at Las Casas Filipinas de Azucar resort in Bagac, Bataan. This 400-hectare resort and heritage park features a collection of 27 Spanish colonial buildings and bahay na bato (stone houses), giving you a feel of what it's like to live in the old times. Aside from enjoying the resort's infinity pool and other amenities, you can go for a heritage tour or witness cultural shows.
7. The White Knight Hotel Intramuros, Manila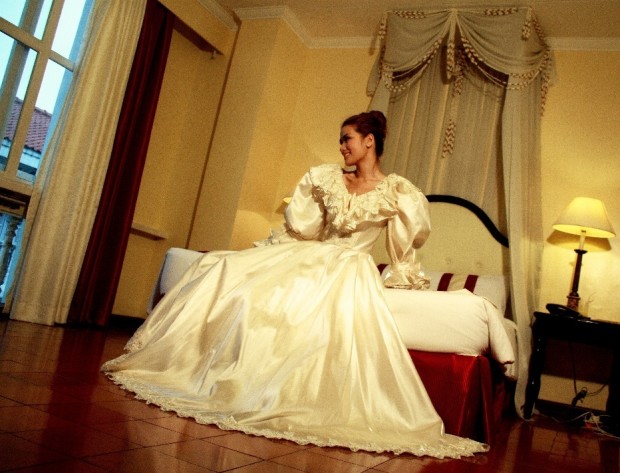 Image credit: The White Knight Hotel Intramuros
If you don't want to go out of the city but would still love to stay in a place that depicts the rich culture and heritage of the Philippines, you can stay at The White Knight Hotel. Nestled in the heart of Intramuros, the hotel is just a short walk away from the country's historic sites such as Fort Santiago, Manila Cathedral and Luneta Park.
8. Hotel H2O, Manila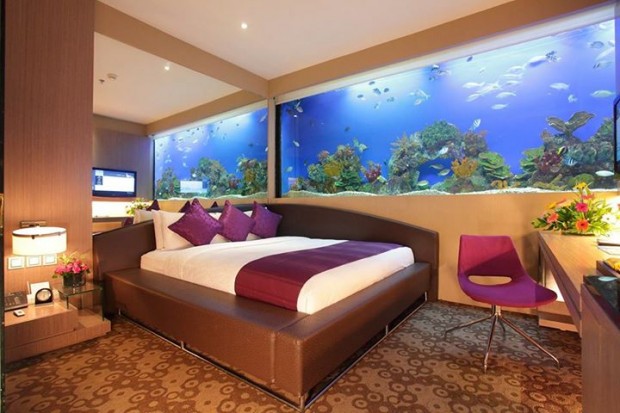 Image credit: Hotel H2O
Have a deep slumber with the underwater creatures at Hotel H2O, the only accommodation in the Philippines with aquarium rooms. It's an ideal location to stay with your family and children especially after exploring its close tourist attraction, the Manila Ocean Park.
Also read: 5 Boutique Hotels in Manila So Cool You'll Want to Stay There Right Now
9. Mambukal Mountain Resort, Negros Occidental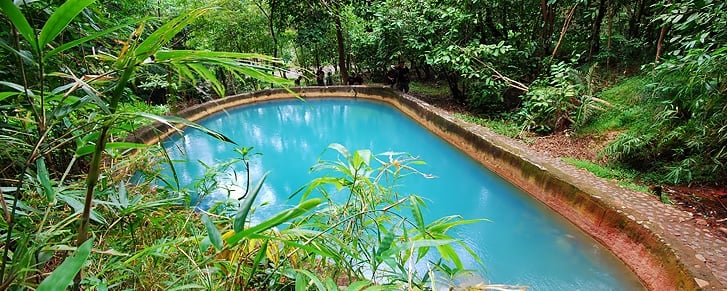 Image credit: Mambukal Resort
You will be thrilled to stay at this accommodation in Murcia, Negros Occidental. Aside from its sulphur spring and other exciting facilities, Mambukal Mountain Resort features seven waterfalls which can be explored by following a paved road. Where else can you find an accommodation with overabundance of natural wonders?
10. Crown Regency Tower 1, Cebu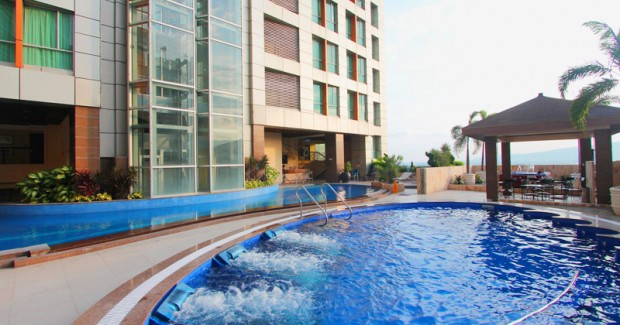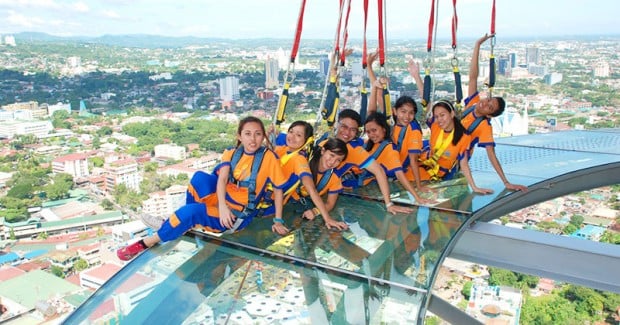 Image credit: Crown Regency Hotels & Resorts
Crown Regency in downtown Cebu is every adrenaline junkie's ideal accommodation. After taking a dip at the pool and lazing on your luxurious room, go up the tower and experience the nerve-racking activities such as the skywalk, edge coaster and tower zip.
Also read: 12 Philippine Destinations for Your 2015 Year-End Vacations
Have you stayed in other unique accommodations in the country? Share them in the comment box below.