Kuala Lumpur, Malaysia's capital city, is a bustling business hub in the heart of the peninsula.
Whether you're a first-timer to the city, or have been here on multiple occasions for work and play, you must be wondering what new developments there are in Kuala Lumpur for your next adventure in Malaysia – read on to find out below!
Situated strategically along the main artery of Kuala Lumpur, Days Hotel & Suites by Wyndham Fraser Business Park Kuala Lumpur opens the door for you to explore the sunny side of the city centre.
Spacious rooms in contemporary design
Accommodation options range from a cosy Superior Room to the spacious Studio Suite, all featuring simple, modern and stylish interiors.
All rooms and suites are equipped with an electronic safe, a mini fridge, a coffee machine, a work station, an LED TV with international channels and complimentary Wi-Fi, along with 24-hour in-room dining and wake-up call service.
Upgrade to a Grand Deluxe Room or Studio Suite to enjoy a mini bar of complimentary snacks and drinks, as well as a separate bathtub for a relaxing soak.
Whichever you choose, you can be guaranteed of a spacious and comfortable retreat coupled with excellent service to re-energise after a day of exploring the city.
Dining options from quick bites to delectable delicacies
The hotel offers three dining outlets that cater to different needs, whether you're a morning go-getter, slowing down for a nice meal or chilling out at the end of your day.
Looking for a quick bite or coffee fix on your way out? Wake Up Café is just what you need. Situated right at the hotel lobby, you can find a variety of coffee, tea, sandwiches, pastries and cake to start your day off with.
For a sumptuous meal, head over to 8trium Restaurant. Located on the 8th storey, the restaurant makes sure that you eat to your heart's content whenever your hunger or craving strikes, offering breakfast, a la carte and buffet lunch and dinner. Local and western menus are available to suit various palates.
Navigating the roads of KL can be tiring. Kick back and relax at Rendezvous Lounge, the hotel's modern and laidback lounge. It's situated just beside 8trium Restaurant, so you know where to go after a filling dinner! To bring your night of relaxation up a notch, Rendezvous offers a spectacular view of the night sky from the see-through ceiling, so you can enjoy an ice cold beer for twice the pleasure!
Wake Up Café
Opening hours: 6am–10pm daily
8trium Restaurant
Opening hours: 6am–11pm daily
Rendezvous Lounge
Opening hours: 10am–late daily
Facilities for the energetic
For those among you who are high-octane and simply can't sit still, Days Hotel & Suites by Wyndham Fraser Business Park Kuala Lumpur welcomes your energy.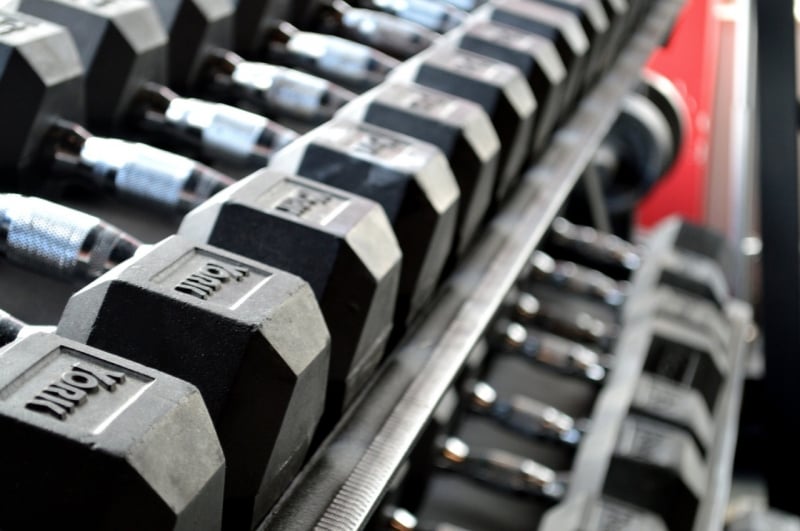 A fitness centre is available for you to raise your heart rate and sweat it out, maintaining an active lifestyle even when travelling overseas. If you're looking to keep productivity up and get some work done, the hotel's business centre is equipped with computers, printing facilities and meeting rooms that can be combined for hosting events.
Modern gateway to Kuala Lumpur
Offering easy access to the North South Highway, as well as the domestic and international airports, the hotel is also highly connected – the Chan Sow Lin LRT Station is a mere 7-minute walk away via the Metro Mall.
A short 15-minute drive takes you into the Kuala Lumpur City Centre for your urban adventure!
Local grubs and wares
What better place to kick off your Kuala Lumpur itinerary with a visit to Petaling Street, the city's Chinatown? Food, shopping, culture and heritage can all be found here – bargaining features prominently here, so don't pay the stated price! The area transforms into a night market after dark, undisputedly the most happening night market in the city.
After getting acquainted with the city at Petaling Street, take a short walk over to Central Market – the centre for Malaysian culture, art and craft. Expect to find boutiques, handicraft and souvenir stalls by the handful! Don't forget to grab some handmade local snacks too.
Petaling Street
Opening hours: Varies, but generally throughout the day
Central Market
Address: Jalan Hang Kasturi, City Centre, 50050 Kuala Lumpur
Opening hours: 10am–10pm daily
Towering skyscrapers
The crown jewel and most iconic attraction of Kuala Lumpur, the Petronas Twin Towers were the tallest towers in the world from 1998 until 2004, when Taipei 101 was built.  Nevertheless, the 452m-tall towers still hold multiple records to its name today, such as the world's tallest twin towers and highest two-storey bridge.
Ascend up to the observation deck for breathtaking views of Kuala Lumpur – the experience and tower itself a representation of the ambition and aspirations of Malaysia as a nation.
Along with the Twin Towers, you're not going to miss the Kuala Lumpur Tower in the city's skyline. Reflecting the country's Islamic heritage and beliefs, the tower's construction details Arabic scripts, Islamic tiles, classic Islamic floral and abstract motifs and soothing colour combinations.
The Kuala Lumpur Tower is also an attraction for nature lovers and adrenaline junkies alike. It is located in the Bukit Nanas Forest Reserve, which houses age-old trees as well as flora and fauna indigenous to Malaysia's tropical climate. Welcoming thrill seekers around the world, the tower has hosted vertical marathons and the annual KL Tower BASE Jump event.
Have a meal at Atmosphere 360 – a revolving restaurant – to an astonishing view of the city!
Petronas Twin Towers
Address: Kuala Lumpur City Centre, Kuala Lumpur 50088, Malaysia
Opening hours: 9am–9pm Tuesday–Sunday; closed 1pm–2.30pm on Friday (for prayer) and Monday
Kuala Lumpur Tower
Address: No. 2, Jalan Puncak, 50250 Kuala Lumpur
Opening hours: 9am–10pm daily
Shopping haven
Integrated at the foot of the Petronas Twin Towers is Suria KLCC, a six-storey mall that appeals to a wide range of customers. Featuring over 320 shops, you will undoubtedly find what you're looking for, whether it's local or international, mid-market or designer labels.
Not just known as a shopping hub, Suria KLCC also plays host to Aquaria KLCC and the Petrosains Gallery, an oceanarium and science discovery centre respectively.
Bukit Bintang (Bintang Walk) is well known as Kuala Lumpur's premier shopping and entertainment belt, and few of its members can claim to be more representative of that status than Pavilion KL. You can find luxury retailers like Coach, Diane von Furstenberg, Dolce & Gabbana here – the list goes on.
Suria KLCC
Address: Kuala Lumpur City Centre, Kuala Lumpur 50088
Opening hours: 10am–10pm daily
Pavilion KL
Address: 168, Bukit Bintang Street, Bukit Bintang, 55100 Kuala Lumpur
Opening hours: 10am–10pm daily
Of course, that's not all to the sunny side of Kuala Lumpur. In fact, we'd even dare say it's barely scratching the surface of what this metropolitan city has to offer. With so much to explore, make sure you select the right hotel to maximise your experience in Kuala Lumpur!
---
Brought to you by Wyndham Hotels & Resorts.