During my travels in Vietnam, I came across a lot of very surprising and unexpected sites that have gone unjustly unnoticed by many other overseas visitors. None was more pleasantly surprising than my trip to the resort of Ba Na Hills, a gem nestled in the Annamese Mountains that is fast becoming one of the most exciting unconventional destinations in the country.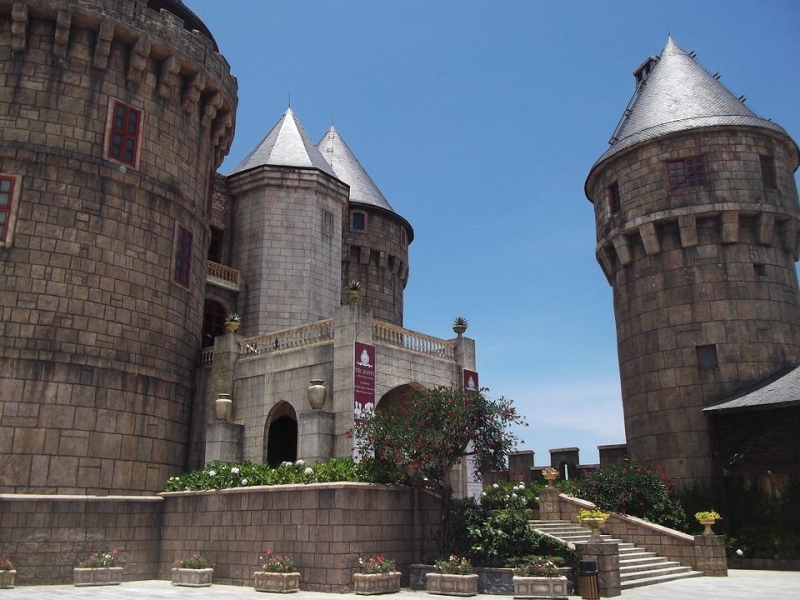 The resort is situated around 40 kilometres west of the sprawling coastal city of Danang, where I had spent some time taking in the distinctly local culture before venturing out towards what might be mistaken for a different continent! The beautiful French-inspired architecture is what immediately struck me as I approached what appeared to be a traditional European village that had been transported to the heart of Vietnam.
Established in 1919 by the French colonial authorities who governed Vietnam at that time, Ba Na Hills was intended to provide a little taste of France in the heart of the region that was then known as French Indochina. Today the resort features a host of attractions and restaurants which are geared towards visitors of all ages, in particular young families with children. The French-style buildings have been painstakingly restored and expanded upon to create an atmosphere unlike anywhere else in Southeast Asia.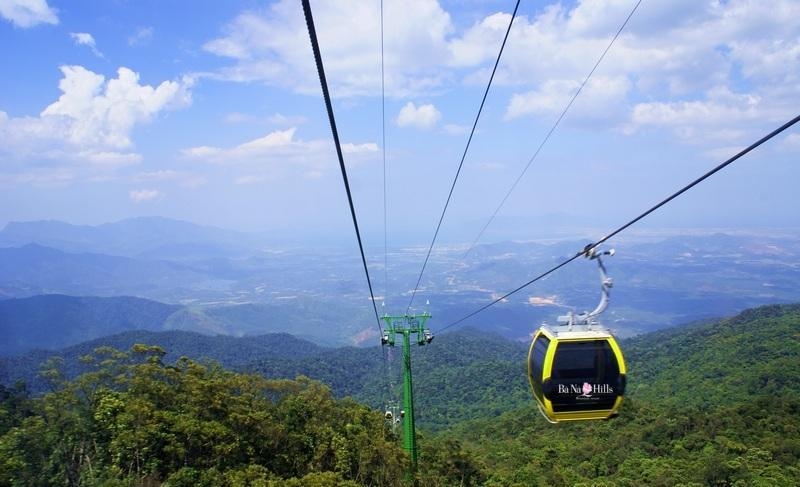 What interested me the most about Ba Na Hills, however, was the cable car system used to navigate the mountain, which is among the most impressive in the world. I had never been on one before, and there was no better introduction to them than what is considered to be one of the best cable car rides in the world! The equipment used to construct and maintain the system was imported from Germany, Switzerland and Sweden to ensure the highest quality experience for passengers. The views provided are unmatched and the resort has consequently become a hotbed of eco-tourism.
The cable cars hold two Guinness World Records: one for being the world's longest single cable car system, running at 5,042.62 meters in length, and another for having the world's largest gap between cable car arrival and destination stations at 1,291.81 meters. Another thing that surprised me was the slight chill that can be felt at higher altitudes, which I had not experienced anywhere else in Vietnam. Perhaps you should pack a jacket just in case you feel too cold!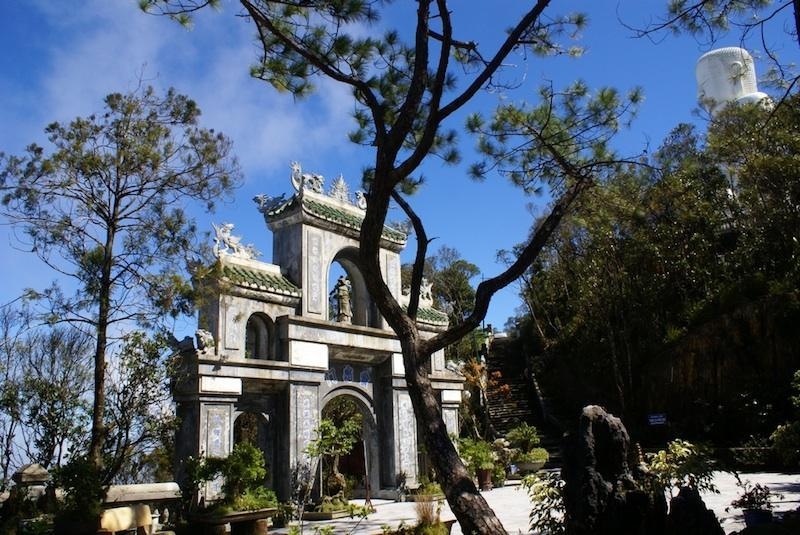 Something that certainly surprised me about Ba Na was the presence of several Buddhist temples and shrines dotted around the place. This is, of course, a departure from what would be considered typical French customs, but these places of prayer and worship provide a poignant contrast between Asian and European cultures existing side by side in harmony. The most prominent religious site, Ba Shrine, was built in 1931 and served as a harmonious place for locals to worship in the mountains. One of the most striking buildings is the Linh Phong Tower; a shimmering white structure that stands nine storeys tall and contains four bronze bells hung on the tower's four corners. These temples reminded me of similarly impressive shrines I had encountered in the Japanese city of Nara.
Perhaps the most emphatically French construction present is the Debay Wine Cellar, which was meticulously carved into the mountains in 1923. Wine remains a niche beverage for most Vietnamese, but I always appreciate a glass or two! Of course, you don't have to be a wine aficionado appreciate the craftsmanship that has been put into the cellar.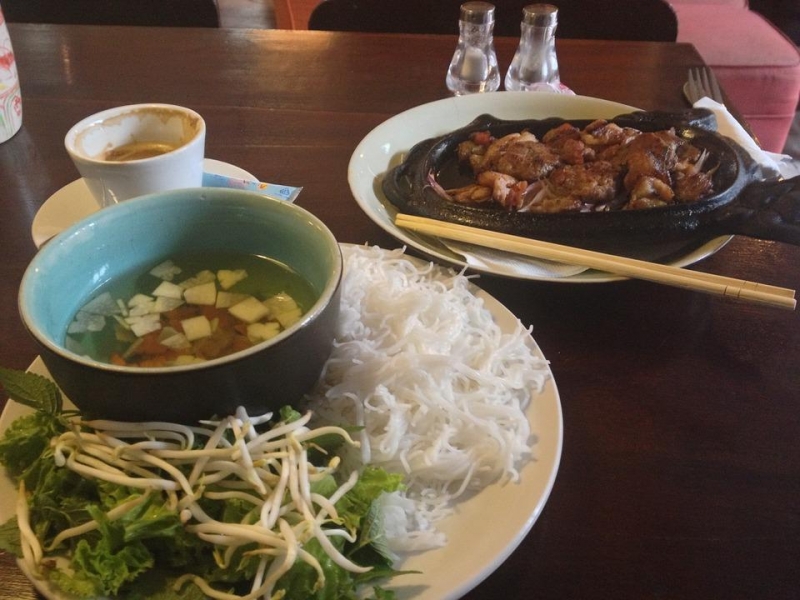 My friends and I opted to have dinner at Hoi An Restaurant, which serves up a plethora of local and international dishes. There's also a buffet option, with all you can eat for 180,000 VND, although it can get quite busy!  
The abundant presence of colourful flowers immediately caught my attention as I leisurely strolled through Ba Na. Le Jardin D'Amour (the Garden of Love) is made up of nine individuals gardens, each one focusing on a particular theme. For example, the Legend Garden is inspired by Greece's towering Mount Olympus, while the Secret Garden is designed in a deliberately labyrinthine fashion.
The entrance fee to Ba Na Hills for adults is 650,000 VND and 550,000 VND for children. This price includes a return trip on the cable car, as well as various other amenities at Ba Na. Regular bus services to the resort are available in Danang multiple times per day.
Ba Na Hills is quite popular with domestic tourists but remains largely unknown to overseas visitors at the moment. Try and visit before it becomes too famous!