Japan is fascinating. Since young, I've been intrigued by the Japanese culture and language, entertained by unique Japanese game shows, and had a penchant for Japanese cuisine. Most of all, I love Japan's quirkiness. This trait manifests itself not just in innovations like bizarre vending machines, but also down to weird accommodations.
In Japan, you can find the most interesting places to spend the night and thankfully, many of them are also budget-friendly. Here are some of the most bizarre accommodation options you can find in Japan.
Also Read: Japan Travel Cost - How Much Do You Really Need?
1. 9 Hours, Kyoto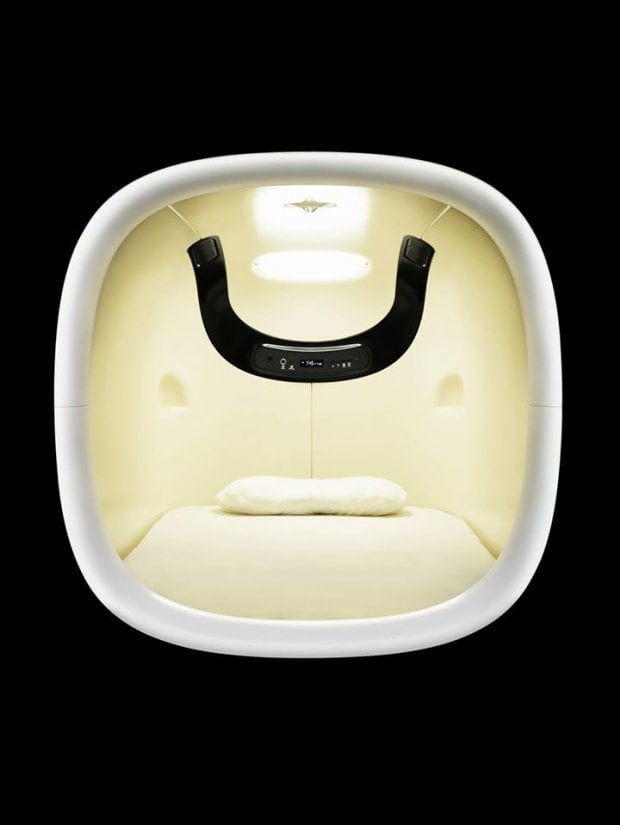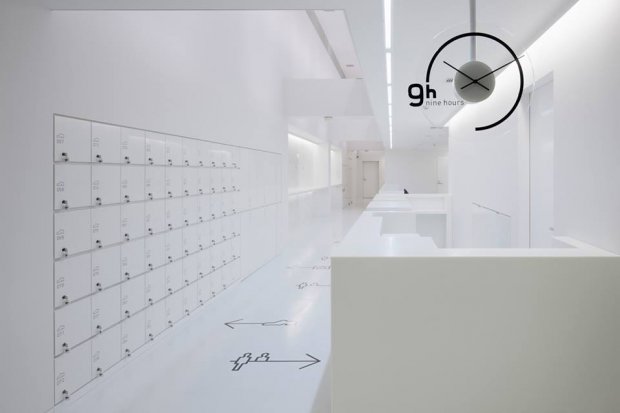 Image Credit:  9 Hours Facebook page
Out of the many capsule hotels in Japan, none come close to the sophistication of 9 Hours. 9 Hours is a capsule hotel with a concept that mimics space pods. In fact, guests may even feel like they're in another dimension – an effect of the hotel's sleek design and monochrome colours. Space is sparse and luggage is kept at the front desk. 9 Hours encapsulates Japanese modernity at its best, and if there is one capsule hotel that you should sleep in, it is this one.
Address: 588 Teramachi Shijokudaru Teianmaenocho, Shimogyo-ku, Kyoto 600-8031, Kyoto Prefecture
2. Tokyo Bay Maihama Hotel Club Resort, Chiba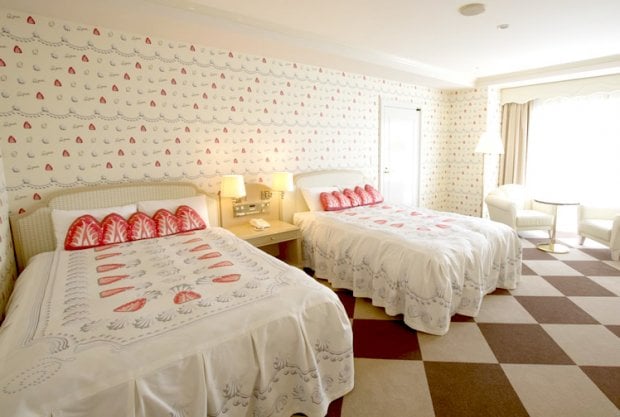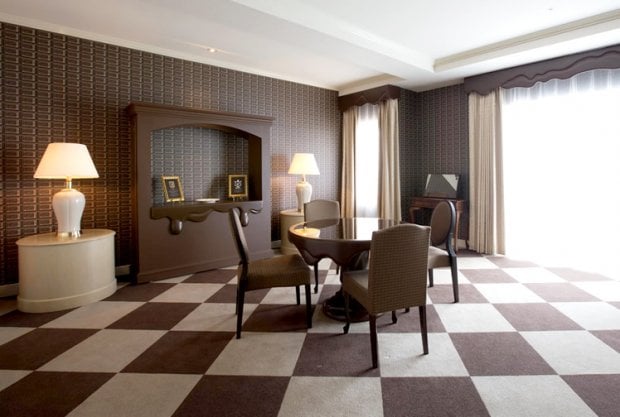 Image Credit: tbm-clubresort.jp
Staying a night in the Q-Pot Room in Tokyo Bay Maihama Hotel Club Resort may give you diabetes. This suite is designed to tantalise your sweet tooth – you'll be reminded of chocolates and cakes at every turn. It will be like staying in Hansel and Gretel's candy house, except… you can't eat the furnishings. Thankfully, there is a Q-pot CAFE where you can actually indulge in sweet treats and tea.
Address: 1-7 Maihama, Urayasu-shi, Chiba-ken 279-0031, Japan
Also Read: 10 Weird and Wacky Things to Do in Japan
3. Ice Hotel, Hokkaido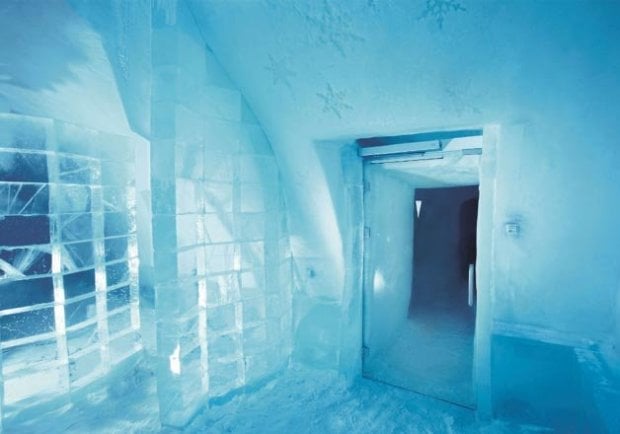 Image Credit: India Tv News
This unique resort in Hokkaido is made entirely of ice. It is part of an Ice Village which operates in winter, equipped with a skating rink, slides, ice houses, cafes and bars, and even an ice chapel. At night, as guests curl up in their thermal sleeping bags, temperatures can drop to -30 degrees Celsius. This novel experience is definitely something not to be missed… if the cold doesn't bother you.
Address: Nakatomamu, Yufutsu-gun, Shimukappu-mura 079-2204, Hokkaido
4. First Cabin Midosuji-Namba, Osaka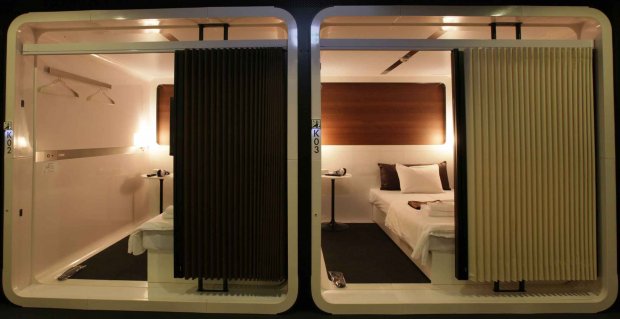 Image Credit: first-cabin.jp
First Cabin Midosuji Namba is an airplane-themed hotel, featuring both "first class cabins" and "business class cabins". Operating based on the Japanese honour system, cabins in this hotel do not have doors, just magnetized screens. The cabins are sex-segregated, but there are communal areas. The comfort and amenities available guarantees that a stay in the First Cabin Midosuji-Namba is much more comfortable than most of your flying journeys.
Address: 〒542-0076 4F Namba Midosuji Building, 4-2-1, Nanmba, Chuo-ku, Osaka-shi, Osaka
5. I-Café Akiba Place, Tokyo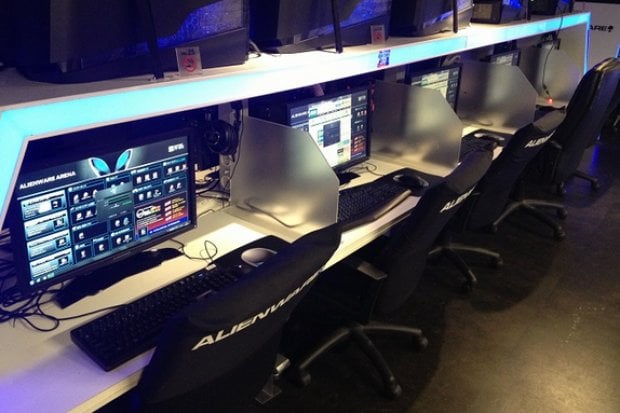 Image Credit: Kaji-icafe.com
If your idea of a great day is one that allows you to play games, read manga, eat, sleep, and repeat, then you're in for a treat with this one. I-Café Akiba Place is a 24-hour Internet cafe which provides you with a little booth equipped with a reclining chair and computers to get your game on. Bookcases filled with manga are available for your reading pleasure. While it's not really a hotel, you can definitely treat it as one – it has shower facilities and plenty of cushions for a good sleep. Otakus and gaming addicts, gear up for one of the most comfortable and unconventional night stay in Tokyo.
Address: Akiba Place 7-8F, 3-15-1 Soto-Kanda, Chiyoda-ku
6. Hotel Claska, Tokyo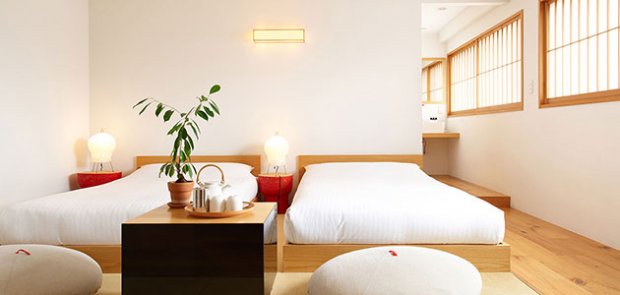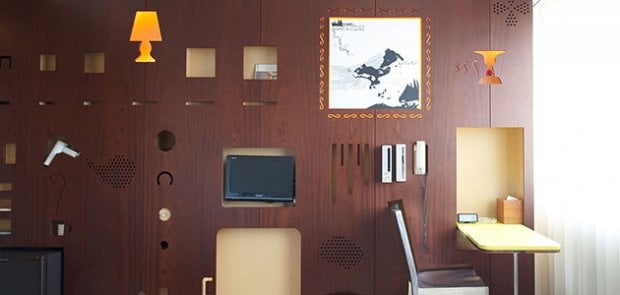 Image Credit: Claska.com
Hotel Claska is a cutting edge boutique hotel which offers its patrons 4 room types; Japanese modern, Tatami (straw matting), Weekly residence and Contemporary. For a truly unique experience, reserve the Contemporary rooms – they are designed by different artists. With room names such as "someone's atelier", "pa jyama" and "scar", and each with a little story behind them, it is no wonder this hotel is a favourite among the creative types.
Address: Japan, 〒152-0001 Tokyo, Meguro, Chuocho, 1−3−18
7. Queen Elizabeth Love Hotel,  Kanagawa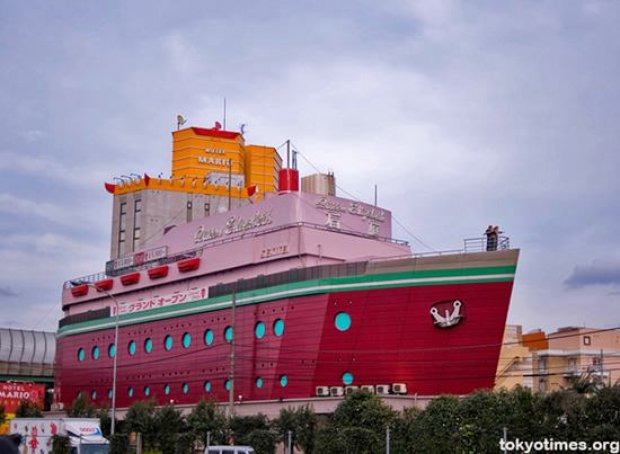 Themed fantasy rooms are endless in Japan. One of the most popular is the Queen Elizabeth Love Hotel in Kanagawa. This hotel is shaped like a giant boat, and not surprisingly, its interior is nautical-themed. A weird feature of this ship hotel is the life-sized figures of Jack and Rose on the bow. I guess if it's a ship, then anything that has to do with Titanic fits in well?
Address: Machida, Tokyo Tsuruma 1626 (If you're having difficulties finding this ship, look for ホテル 横浜クインエリザベス石庭 on Google Maps or flash this address to a local: 東京都町田市鶴間1626)
Also Read: 6 Most Uniquely Themed Stays in South Korea
Japan is an excellent place to experience something out of the ordinary, so why not book one of these quirky hotel rooms?