Wasn't having a treehouse in your very own backyard one of your childhood fantasies? Or, if you were lucky enough to live the dream, one of your favourite memories to look back on? Staying at one of these treehouse Airbnbs and Vrbo treetop rentals would certainly be a dream come true — or a fun way to relive fond memories of your youth!
Located at different points around the globe, these magical homes are perfect for getaways with your significant other, small families, or little groups of friends. Scroll through our selection, and prepare to fall in love with some of the dreamiest treehouse Airbnbs and Vrbo treetop homes you'll ever see! 
Also read: 16 Magnificent Castles on Airbnb and Vrbo That Will Make You Feel Like Royalty
Treehouse Airbnbs and Vrbo treetop lodges to rent for a nature getaway
1. Port Elizabeth, South Africa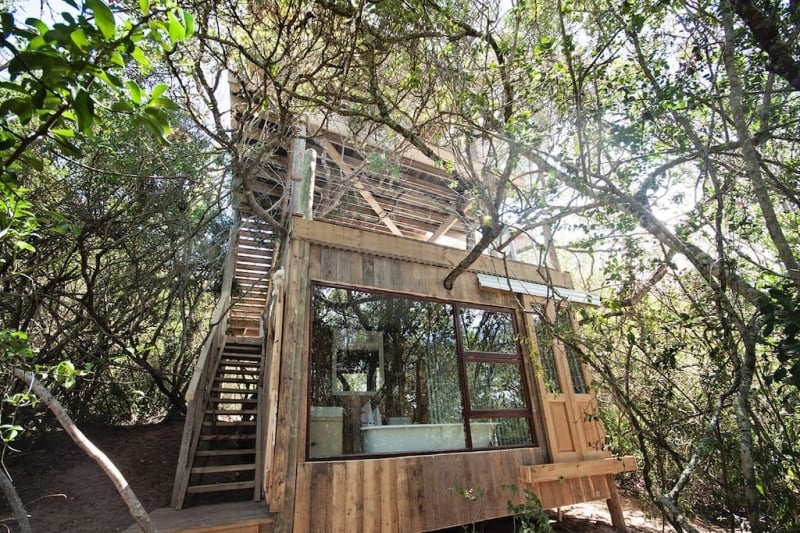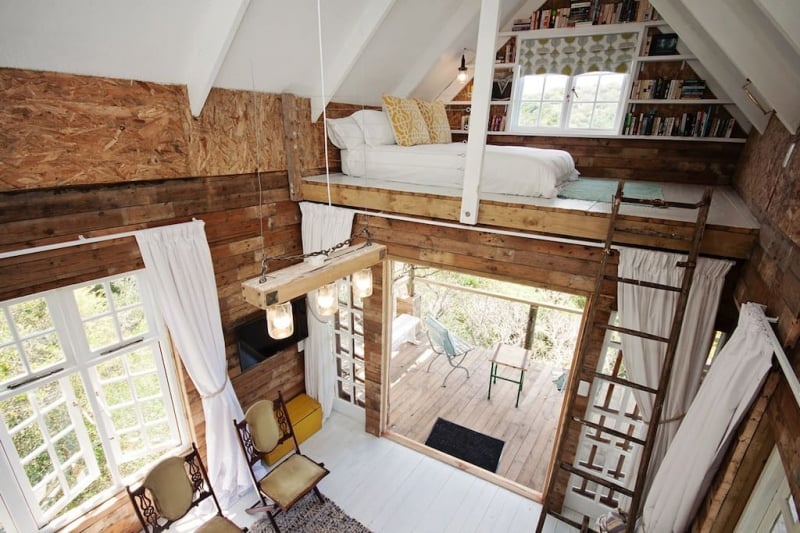 Listing name: "THEE" TREEHOUSE with Spectacular Valley&Sea Views
Max. no. of guests: 4
No. of bedrooms: 2
If heading to dreamy South Africa is on your bucket list, let this be a sign that it's about time you make that trip happen! Like most treehouse Airbnbs, this hideout is just the place to escape, especially if you've been looking for a quiet break from the hustle and bustle of city life.
At your very own slice of paradise, enjoy falling asleep on a hammock, and bathing in what feels like the middle of the forest. Situated just minutes from stunning Sardinia Bay Beach, this treehouse offers beautiful valley and sea views — the perfect backdrop to your restful getaway. Learn more about this Airbnb here.
2. Blue Ridge, Georgia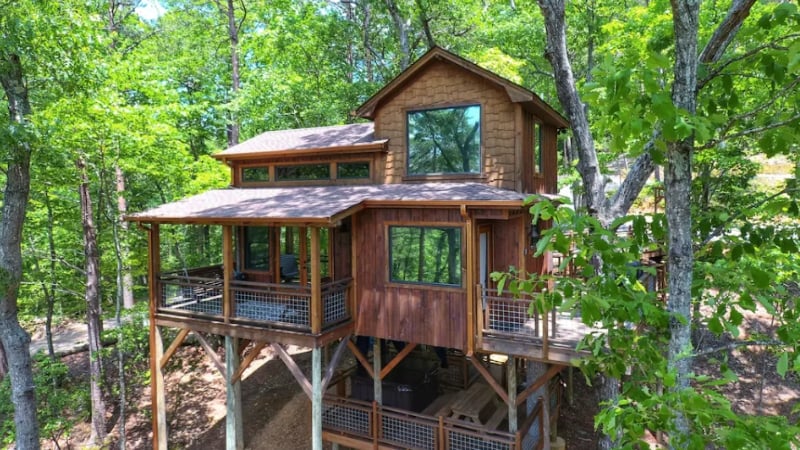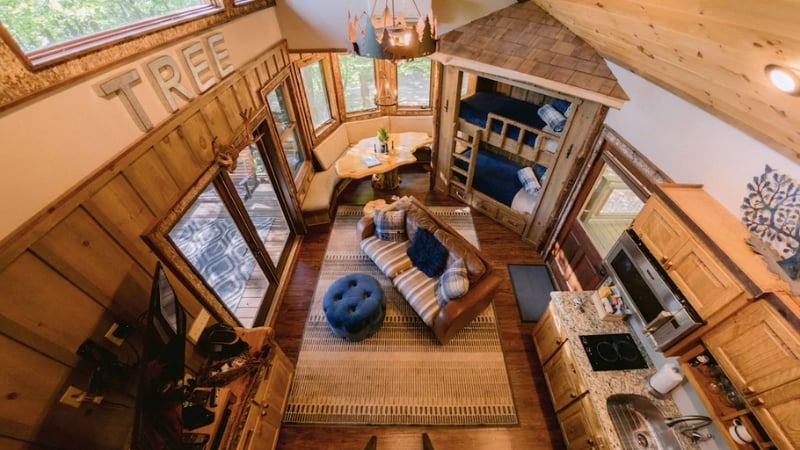 Listing name: Canopy Blue Luxury Treehouse
Max. no. of guests: 6
No. of bedrooms: 3
This fantastic luxury treehouse is the ideal spot for a peaceful wellness retreat with your loved ones. Other than its beautiful and meticulous architectural design, this three-story treehouse gives you the best view as it overlooks the National Forest. You bet, this gem is definitely taking vacations and weekend getaways to a whole new level!
The rustic decorative pieces make its interiors extra homey and welcoming for families looking to spend time with each other. Not to mention, you can upgrade the family treehouse experience by gathering around the outside dining area while sharing a home-cooked meal. Learn more about this Vrbo listing here .
3. Atlanta, Georgia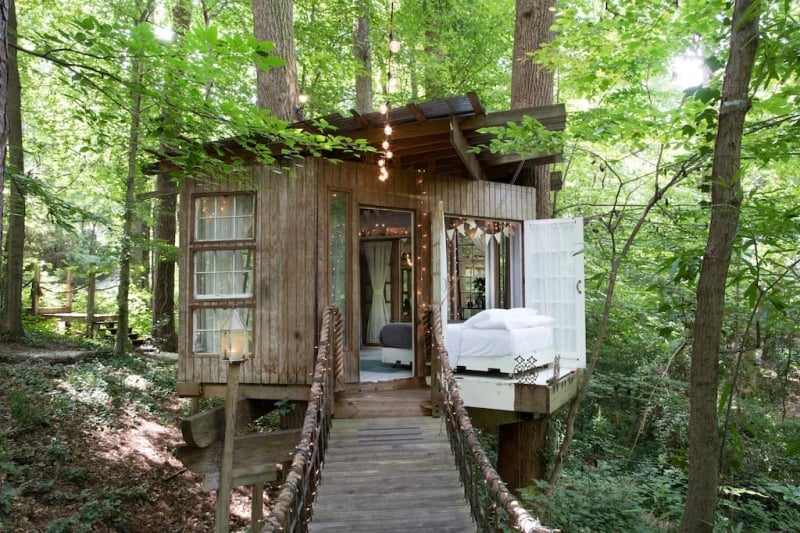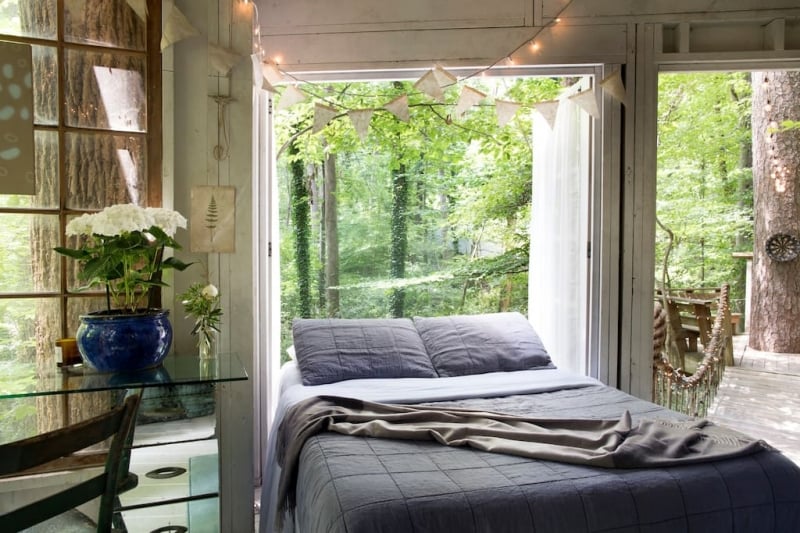 Listing name: Secluded Intown Treehouse
Max. no. of guests: 2
No. of bedrooms: 1
You can't go wrong with this enchanting treehouse — it's the most wished-for listing of treehouse Airbnbs, after all! A hidden gem just outside Atlanta's city centre, this unique Airbnb consists of three parts: Mind (the sitting room with beautiful antique furnishings); Body (the cosy bedroom for two); and Spirit (the charming hammock deck). Straight out of a fairy tale, this one is an ideal pick for honeymoons, anniversaries, and other romantic occasions! Learn more about this Airbnb here.
4. São Paulo, Brazil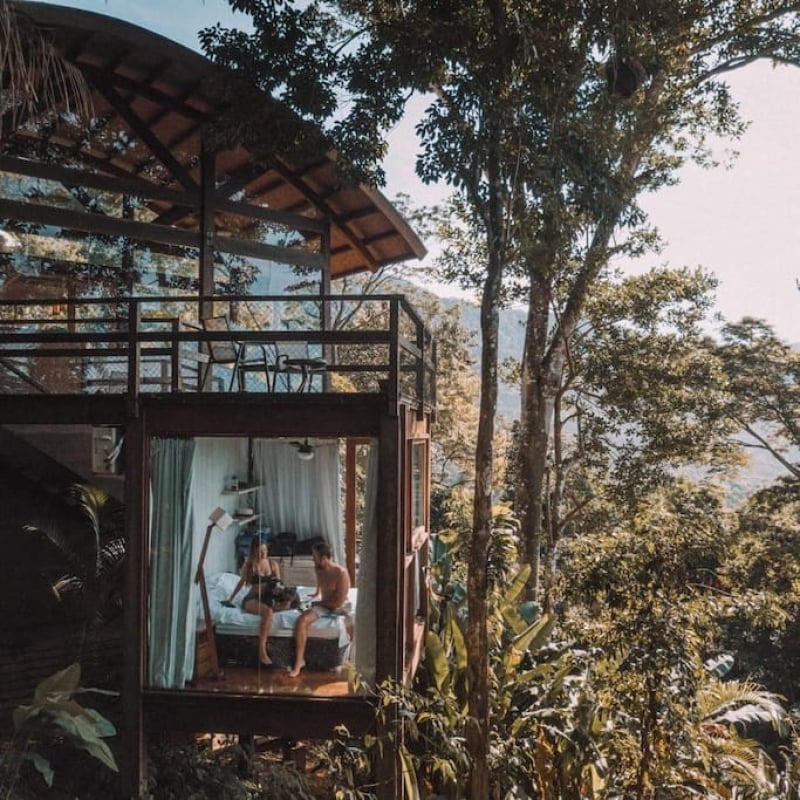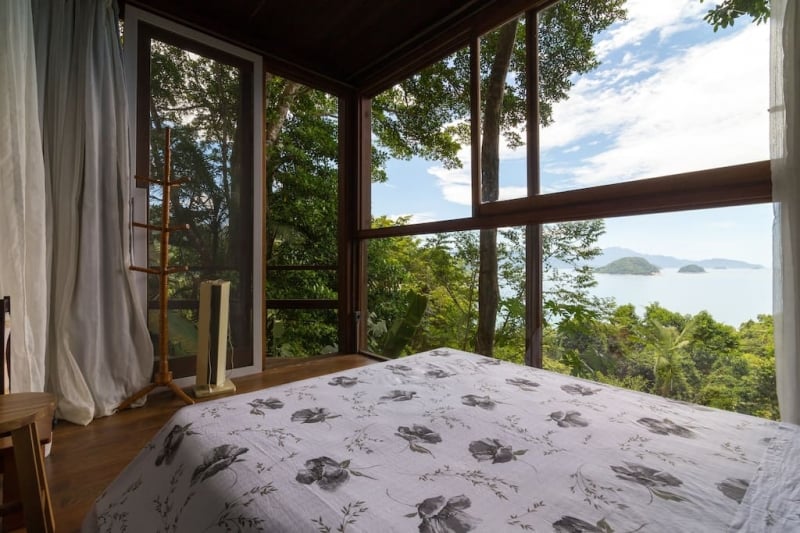 Listing name: Casa com vista - Praia do Félix
Max. no. of guests: 8
No. of bedrooms: 4
Looking for the perfect excuse to take a trip to breathtaking Brazil? Look no further, because this is definitely one of the most stunning treehouse Airbnbs on the island. With enough space to comfortably fit eight people, it's an excellent choice for a tropical getaway with friends or family.
A gorgeous work of architecture in the middle of the Atlantic Forest, this home is surrounded by lush greenery and offers unforgettable sea and jungle views. From here, the famous Felix Beach is also just a 10-15 minute walk away! Without a doubt, it's one of the most Insta-worthy treehouse Airbnbs to chill in. Learn more about this Airbnb here.
5. Cottage Grove, Minnesota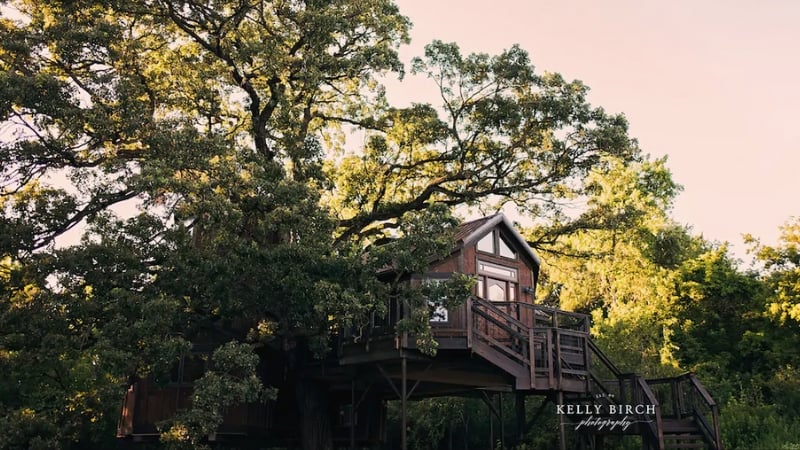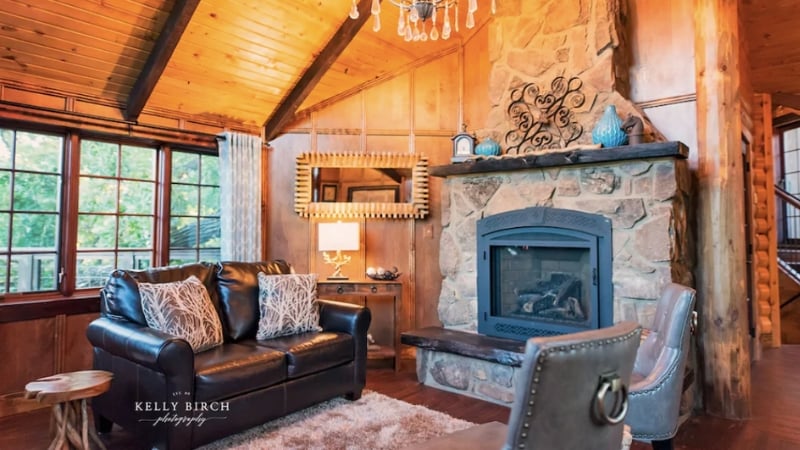 Listing name: Treehouse Mansion Lofty Lodge
Max. no. of guests: 4
No. of bedrooms: 1
What's a memorable romantic getaway without a bit of luxury and elegance? This lofty lodge has everything you need to unwind and unplug with your special someone. Enjoy a warm and relaxing evening by the jacuzzi or get cosy by the fireplace with a hot beverage.
Another charming addition to the treehouse is the observation deck outside the house. Here, you can admire the starry night sky, which can almost feel like a camping trip with your significant other. Additionally, right next to the treehouse is a 500-acre park where other outdoor activities like walking, biking, and canoeing await you. You're sure to get the most out of your stay! Learn more about this Vrbo listing here .
6. Community of Madrid, Spain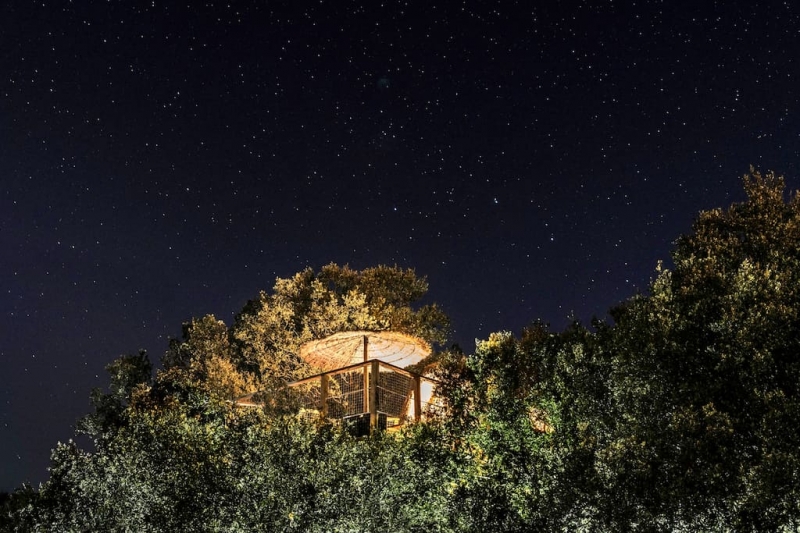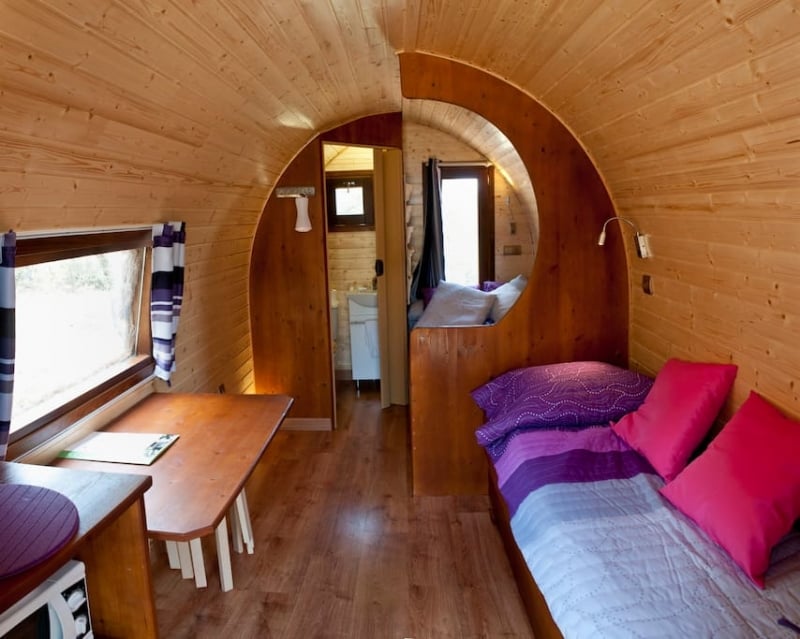 Listing name: Cabaña en el Árbol
Max. no. of guests: 5
No. of bedrooms: 1
This cosy cabin in the trees is a minimalist traveller's hideout: compact but functional. It's located just outside the city, and is equipped with just a little more than your bare necessities (read: no TV and no private shower). During the day, you'll want to have breakfast on the terrace, then move on to explore the nearby hiking trails and the charming villages in the vicinity. Before night falls, though, head back to the treehouse: You won't want to miss out on amazing views of the sunset against the Lozoya Valley! Learn more about this Airbnb here.
7. Krems-Land District, Austria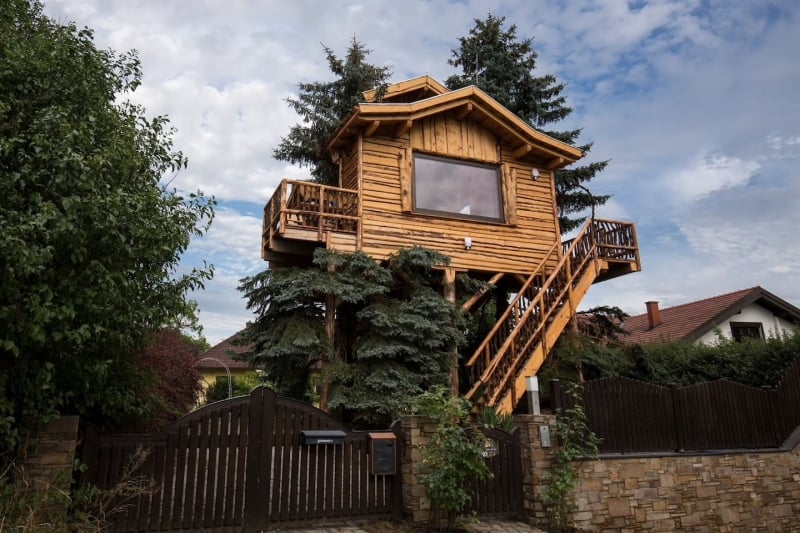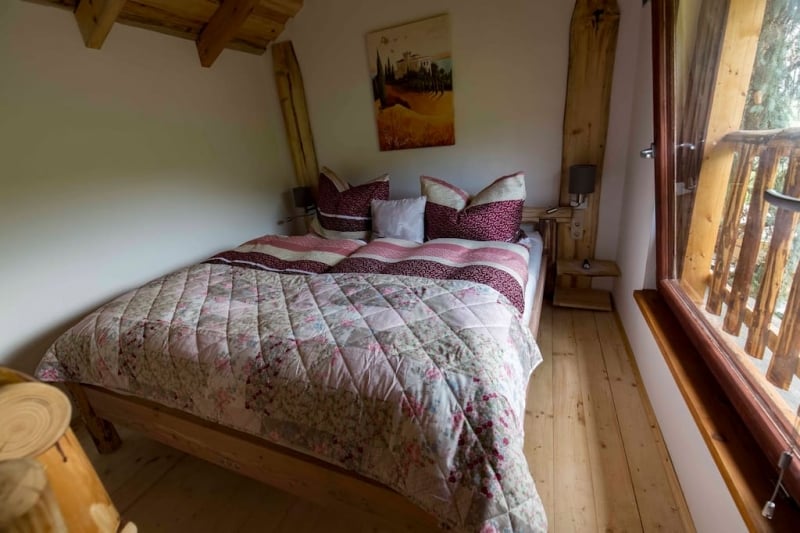 Listing name: Auszeit in luftiger Höhe im Baumhaus.
Max. no. of guests: 4
No. of bedrooms: 1
This quiet treehouse is perfect for some much-needed one-on-one time with your significant other. Schedule your visit in the summer — this Airbnb is surrounded by lush vineyards, and is just walking distance from a stunning castle. You'll definitely want to take a few romantic strolls around the area! If you visit in the wintertime, though, keeping warm at this cosy little sanctuary won't be a problem at all. You can bundle up in warm blankets and take advantage of the board games in the treehouse, or enjoy the outdoor fire pit! Learn more about this Airbnb here.
8. Jefferson, North Carolina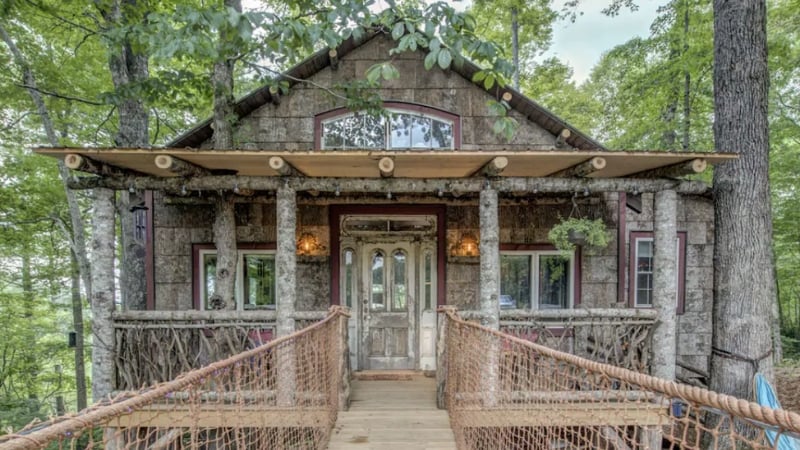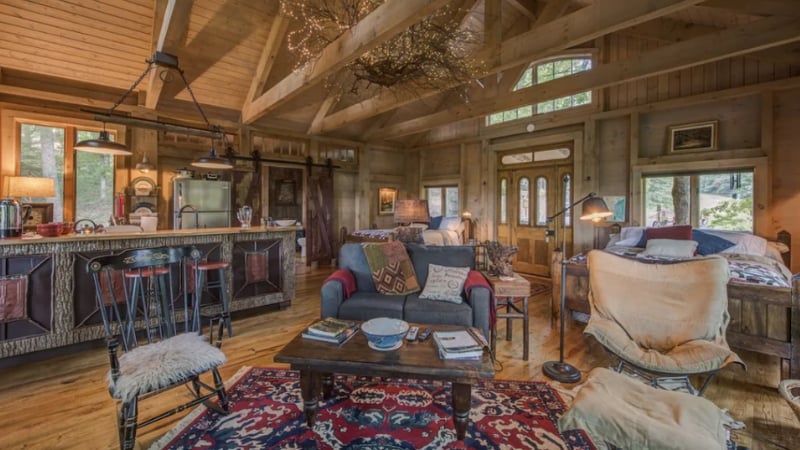 Listing name: TREE HOUSE on The Farm! 
Max. no. of guests: 4
No. of bedrooms: 2

Taking a much-needed break from all the buzz and stress of the city life? This charming treehouse on a farm is the perfect vacation for your overstimulated senses. Here, you're sure to get loads of peace, quiet, and nature! Its interiors are embellished with antique and repurposed pieces, giving the space some warmth and comfort.
Want to explore the outdoors? You're free to visit the farmland, where you can pet a ton of friendly farm animals or go on a walk to reconnect with Mother Nature. Learn more about this Vrbo vacation rental here .
9. Bali, Indonesia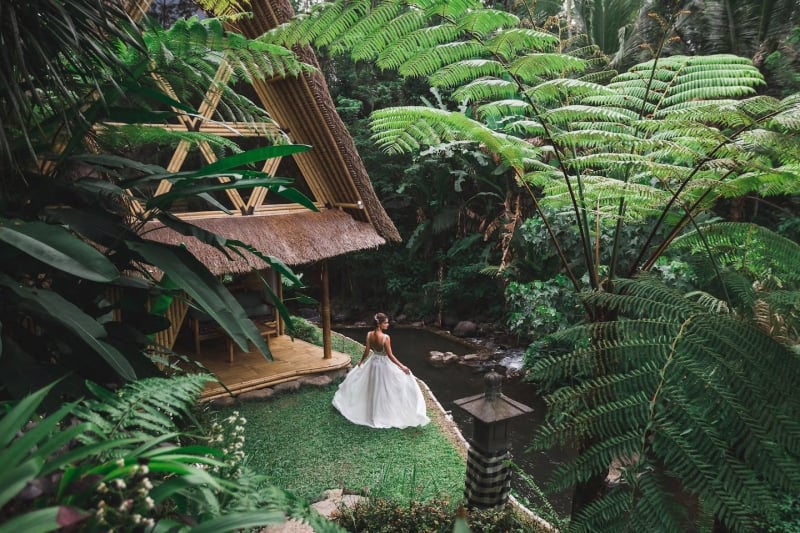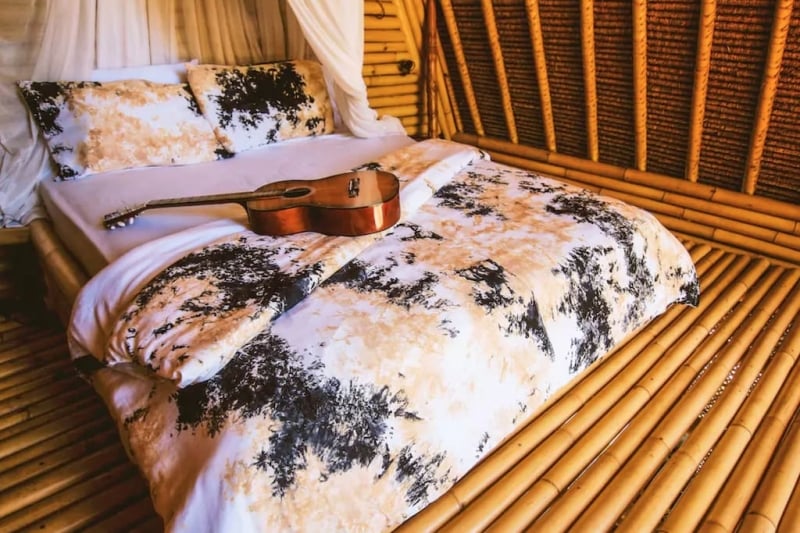 Listing name: HIDEOUT BALI - Eco Bamboo Home
Max. no. of guests: 4
No. of bedrooms: 1
Go beyond the usual Bali experience at this eco-hideout. Purposely situated over an hour away from the busy city of Ubud, this bamboo home is for adventure-loving travellers looking to go off the grid and stay close to nature. It's the kind of place you can hear your thoughts, reconnect with your significant other, or curl up with a good book — and actually get some reading done. You can also take a refreshing dip in the river, grab a bite at family-run warungs , or explore Bali off the beaten path on foot or via scooter! Learn more about this Airbnb here.
Also read: 8 Instagrammable Airbnbs for Chilling Out in Kuta, Bali
10. Siargao, Philippines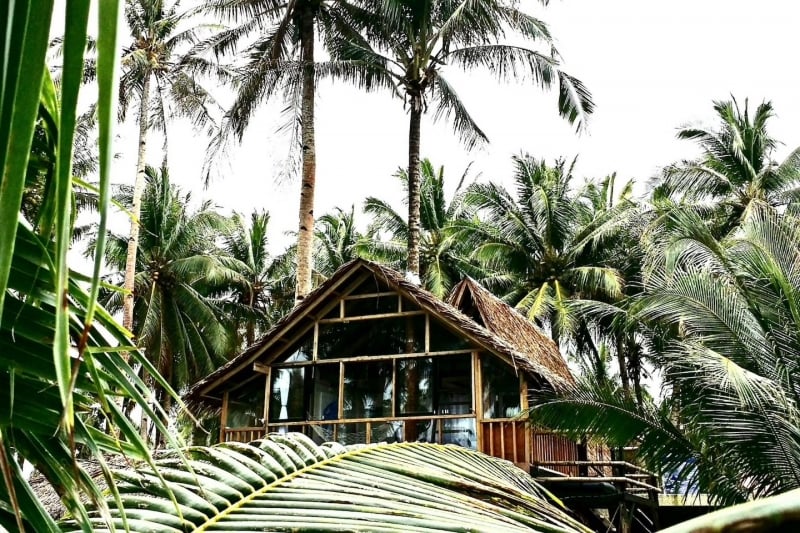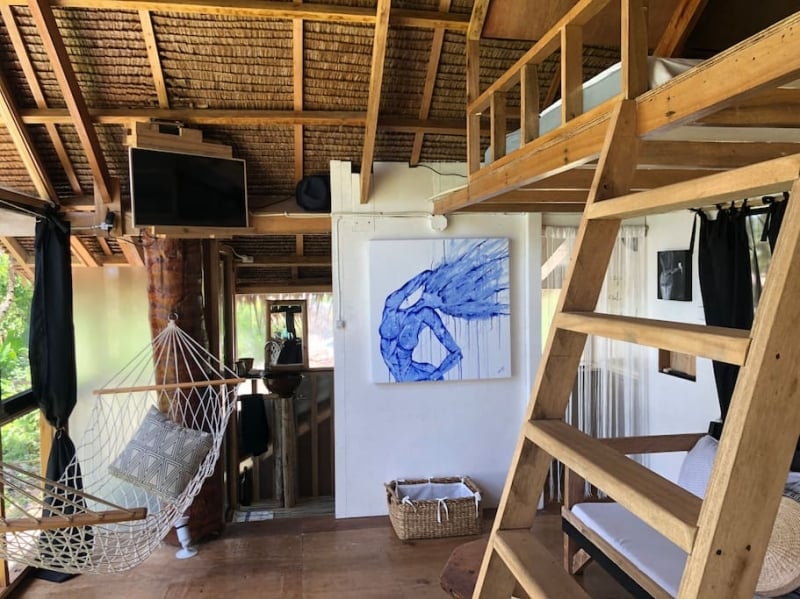 Listing name: Tarzan's Treehouse (Tuason Point beach)
Max. no. of guests: 3
No. of bedrooms: 1
Looking for a treehouse that's right on the beach? This nipa and glass treehouse, lovingly built and furnished by its hosts Julio and Syd, is perfect for a dreamy island escape among many other Airbnbs in the Philippines. Here, you'll find an attic that serves as the master's sleeping area, a couch that doubles as a single bed, a cosy hammock, and a kitchenette. You'll also enjoy a private entryway to the beach, and are free to relax at the common lounge area — a great place to chill and make friends with fellow travellers!
With warm hosts, stunning views, and easy access to Cloud Nine and General Luna, this is easily one of the most welcoming treehouse Airbnbs you'll want to keep coming back to! Learn more about this Airbnb here.
Also read: 10 Siargao Airbnbs to Complete Your Island Experience
11. Auckland, New Zealand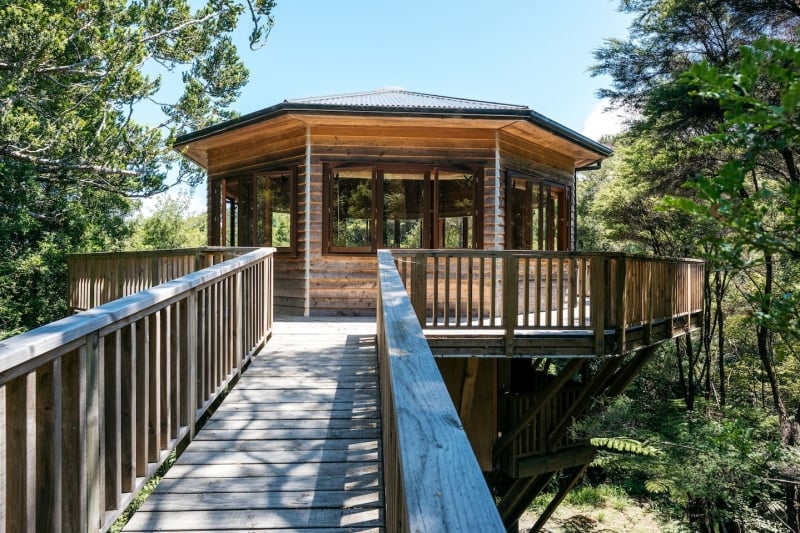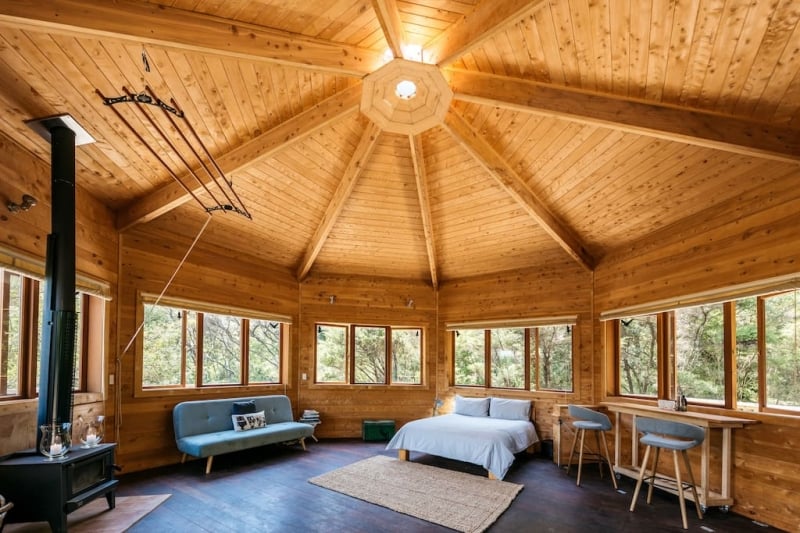 Listing name: Treehouse Nest
Max. no. of guests: 4
No. of bedrooms: 1
Without a doubt one of Waiheke's best-kept secrets, this secluded treehouse Airbnb is just the place for that off-the-grid vacation you've been meaning to take. You'll love resting by the cosy fireplace and stargazing from the beautiful balcony! Plus, the trapdoor-access to the ensuite bathroom is a cool touch! (The claw-foot tub is perfect for candlelit bubble baths.)
As it's 40 minutes away from most shops and restaurants, reviews suggest you take a car to get here. Not to worry, though — it's definitely worth the scenic drive! Learn more about this Airbnb here.
Also read: 10 Stunning Airbnbs in Auckland for a Relaxing New Zealand Vacation
We're a little bit in love with each one of these treehouse Airbnbs and Vrbo treetop lodges — we understand that it's pretty hard to choose just one! But no matter your pick, you're definitely in for a magical stay.