Staying in a traditional Japanese home on Airbnb is a fantastic way to witness a different side of Japan — one that's seemingly frozen in time. Carefully preserved by Japanese homeowners, these restored houses in Japan can offer a glimpse at the past and a fondness for a simpler way of life. For travellers, they can deepen your connection with the city or town of your choice. 
Remember that traditional houses in Japan aren't your ordinary crashpads on Airbnb. Expect tatami floors, wooden furniture, futon beds, and sliding doors that open to sprawling zen gardens. Yet these homes will give you what you really seek in Japan — an experience. 
Also read: 10 Best Airbnb Rentals in Japan for the Trip of a Lifetime
1. This Japanese cedar retreat in Nara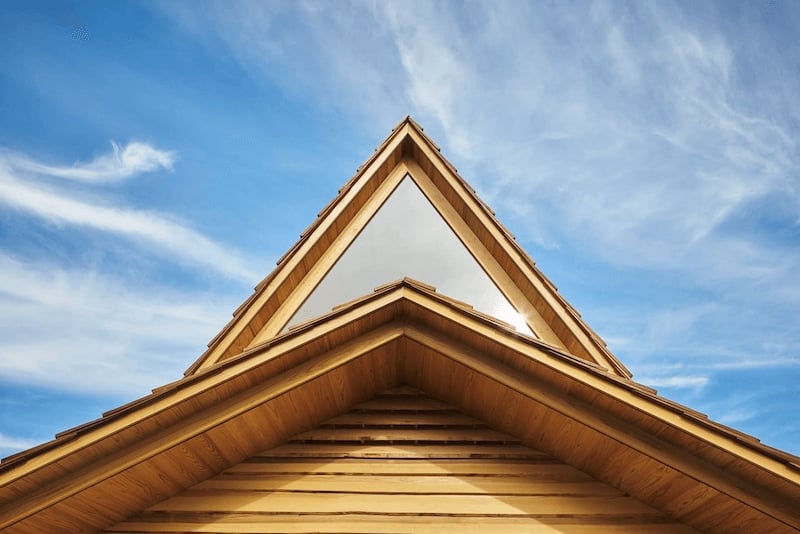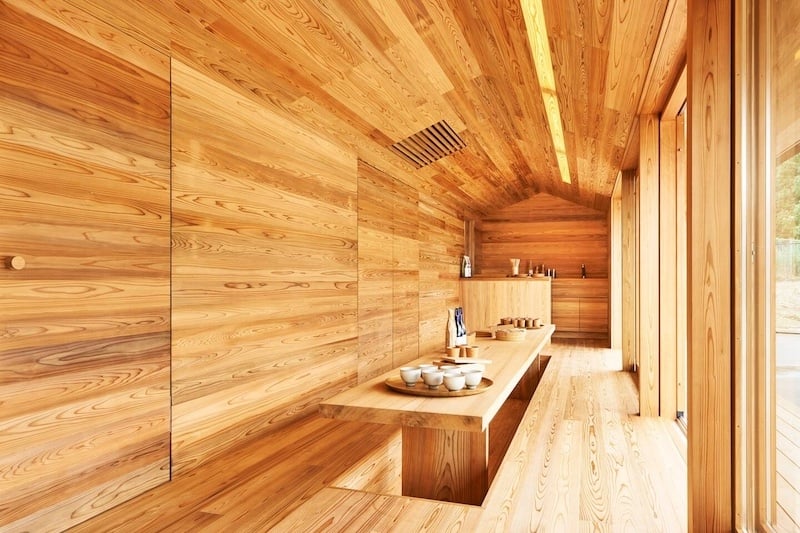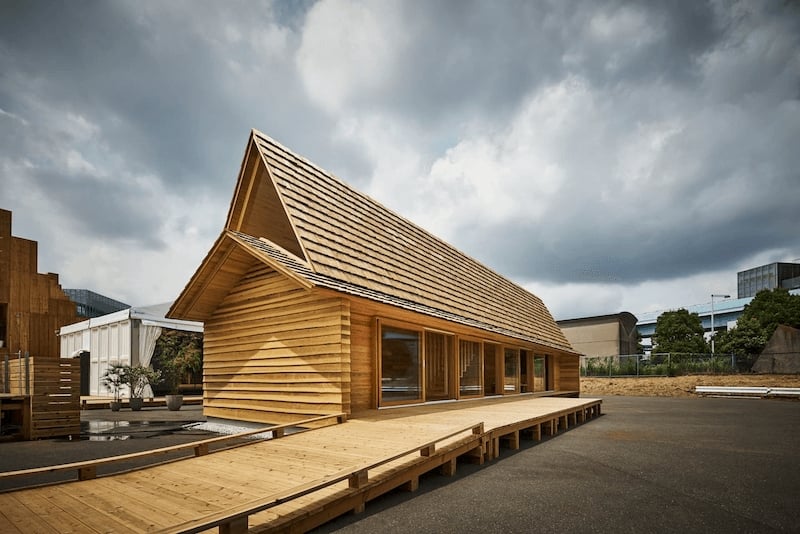 Listing type: Private room in a house 
Max. no. of guests: 4
No. of bedrooms: 1 
Besides the graceful deer waiting for you in Nara Prefecture, there's this Japanese cedar house that blows most Airbnb experiences out of the water. Called the Yoshino Cedar House, this traditional home in Japan resulted from a collaboration between Airbnb co-founder Joe Gebbia and famous architect Go Hasegawa. 
Today, it's held up as a fine example of Japanese craftsmanship. This unique home lets you live among the Yoshino villagers, who will take turns volunteering as your host. Naturally, it's the Japanese hospitality of this Airbnb that's worth coming home to.
2. This ryokan-style villa with a private onsen in Hakone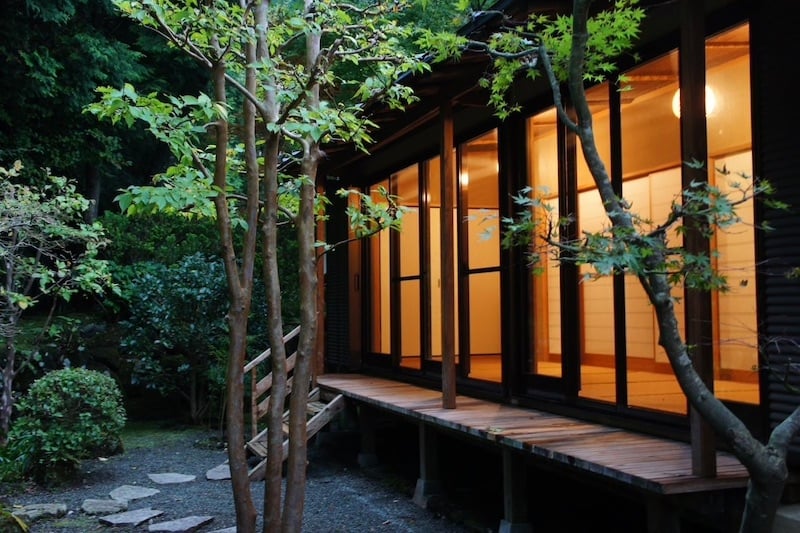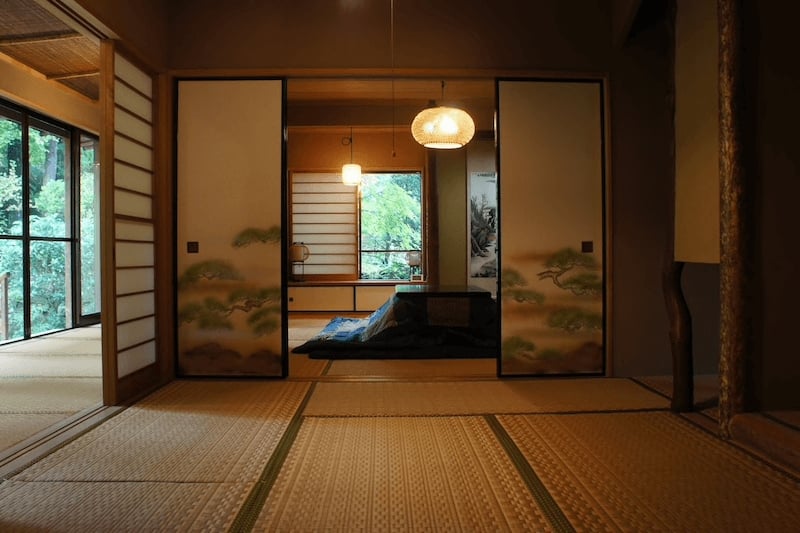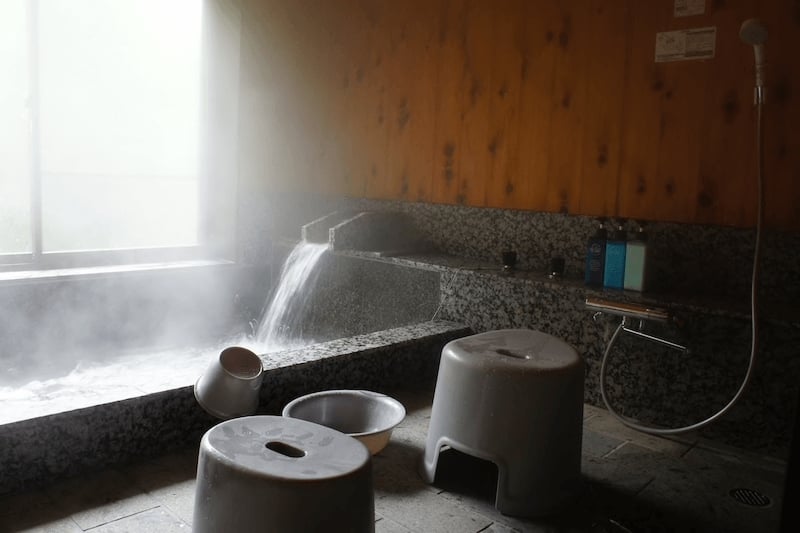 Listing type: Entire villa
Max. no. of guests: 9
No. of bedrooms: 2
If you're too shy to enter the communal baths in Hakone, consider staying at this Japanese villa that will bring the onsen experience to you. Treat yourself to the indoor hot springs at your own leisure and comfort, while enjoying the intimate vibe of Eika's traditional Japanese home on Airbnb. 
Luckily, it's only a few minutes away from the Hakone Tozan Railway, which can take you on excursions to Lake Ashi and Owakudani. After a day's worth of sightseeing, you can wind down with a cup of tea around the kotatsu , a Japanese heated table with a blanket that will keep you warm on winter nights.
CHECK BOOKING OPTIONS IN HAKONE
3. This minimalist flat with a tea room in Tokyo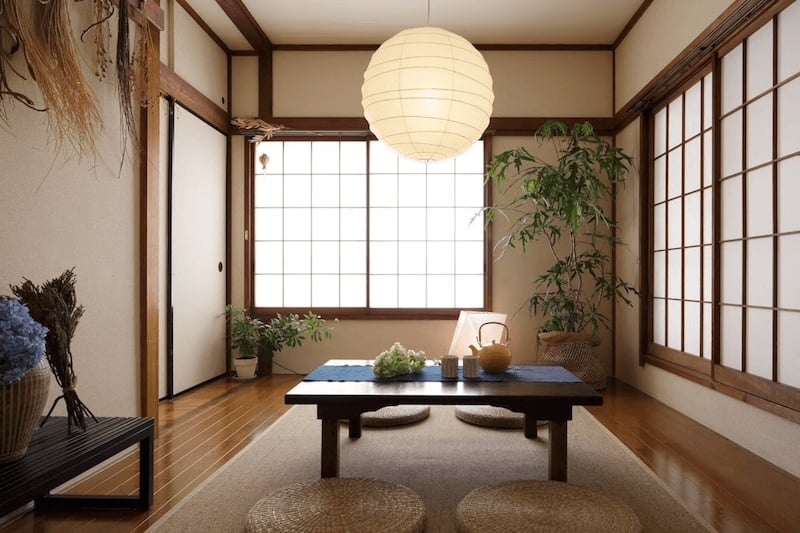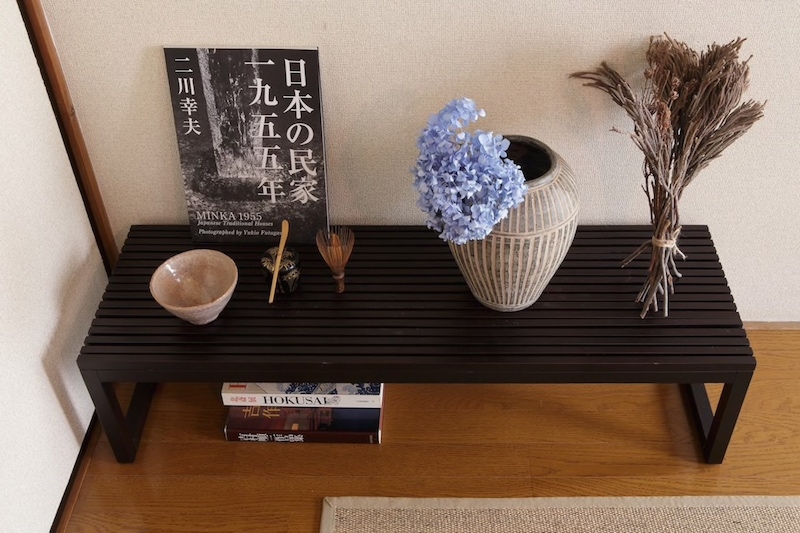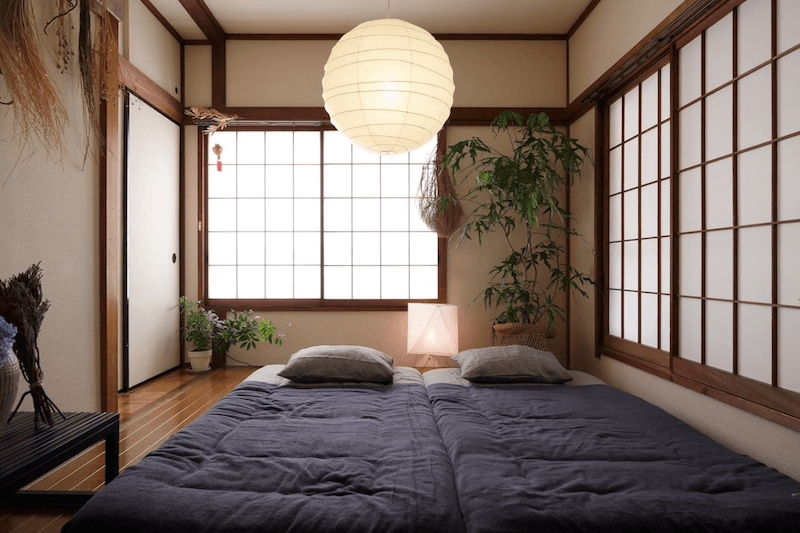 Listing type: Entire apartment 
Max. no. of guests: 3
No. of bedrooms: 1
Rather than sign up for a tea ceremony on a tour, why not enjoy it inside a real Japanese home? Yasuko's apartment has all the tools you need to prepare a relaxing cup of matcha , along with the tatami floors and a short-legged table to help you appreciate your tea in the Japanese fashion. 
Meanwhile, there's a delicious bakery right across the street for your sweet cravings. Although the district of Ikebukuro is known for its electronics and otaku mega stores, this traditional Airbnb offers a return to the simple life in Japan, where the noise of Tokyo's crowds won't reach you.
Also read: 10 Trendy Airbnb Listings for Your Next Stay in Tokyo  
CHECK BOOKING OPTIONS IN TOKYO
4. This thatched cottage in a rural village outside Kyoto City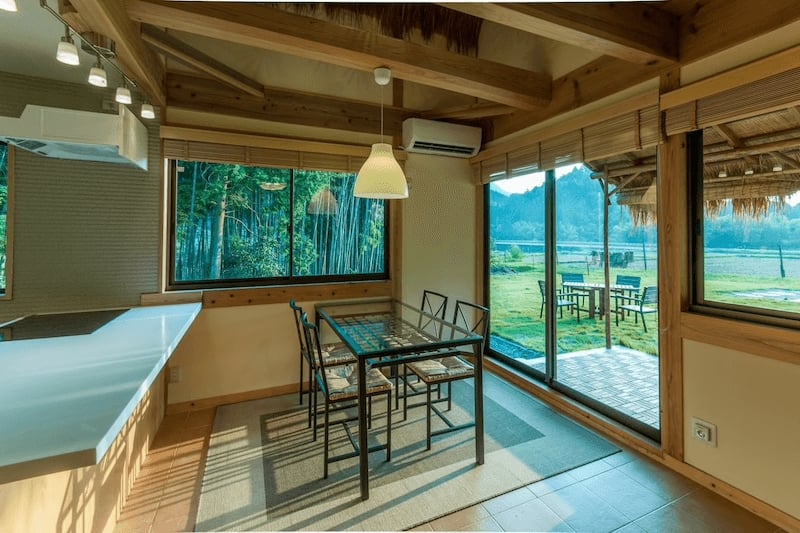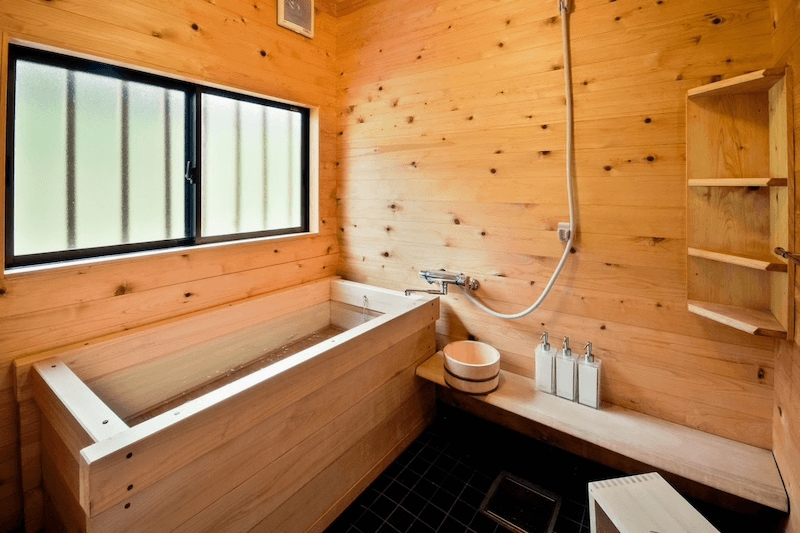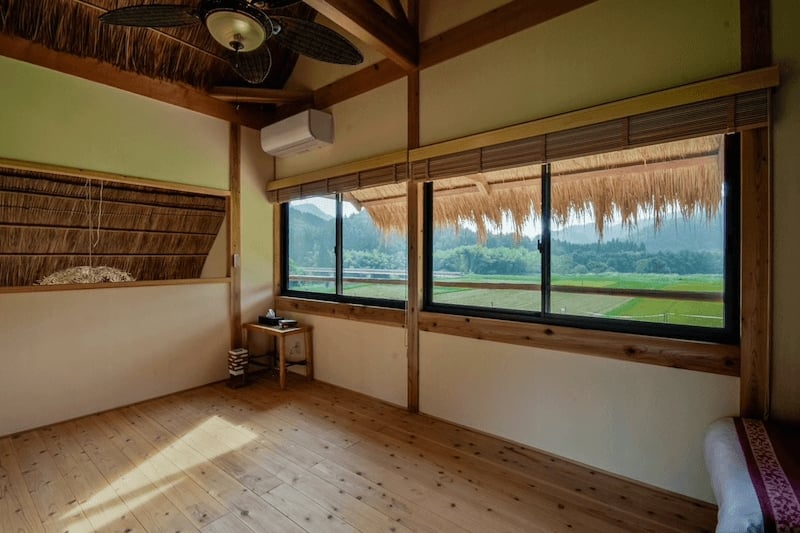 Listing type: Entire home
Max. no. of guests: 7
No. of bedrooms: 3
Kaya Villa is a countryside retreat with a fairytale atmosphere, nestled in the village of Miyama and just 30km north of Central Kyoto. Surrounded by beautiful rice fields, the cottage embraces the nostalgic sights of old Japan with a thatched roof structure called kayabuki , common to the farmhouses within the village. 
Soak your stress away in the bathtub made from fragrant Japanese cypress; or bask in the pristine countryside of Japan, where a slow-paced lifestyle thrives.
CHECK BOOKING OPTIONS IN KYOTO
5. This family-friendly getaway in the mountains of Hokkaido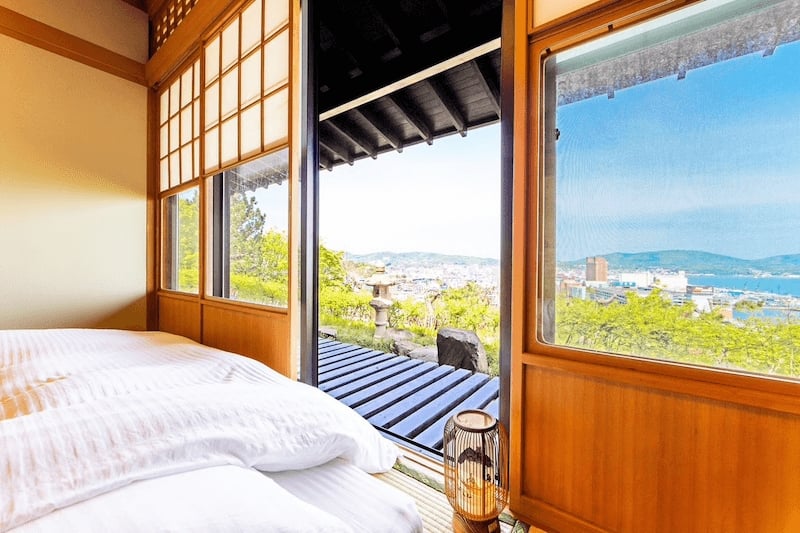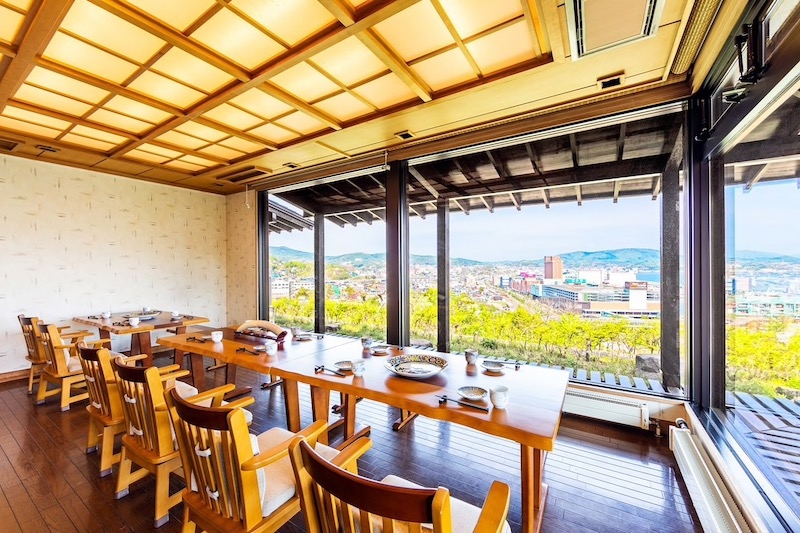 Listing type: Entire home 
Max. no. of guests: 13
No. of bedrooms: 6
Away from prying eyes, this enormous villa in Hokkaido Prefecture is popular among Japanese locals because it can accommodate big groups — and by big, we're talking multi-generational families sharing a space. Once you swipe through the photos of traditional Airbnb in Japan, you'll see why it's so family-friendly. 
From May to October, you can enjoy grilled barbecue at the garden outside, while taking in views of both mountain and the sea. Coming from Sapporo, this getaway in Otaru is easily one of the best day trips you can take.
CHECK BOOKING OPTIONS IN HOKKAIDO
6. This wooden cabin near the sea in Okinawa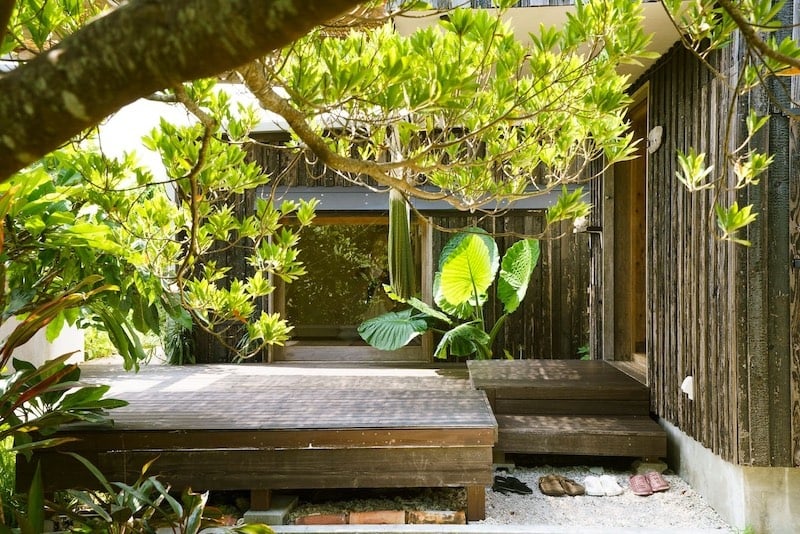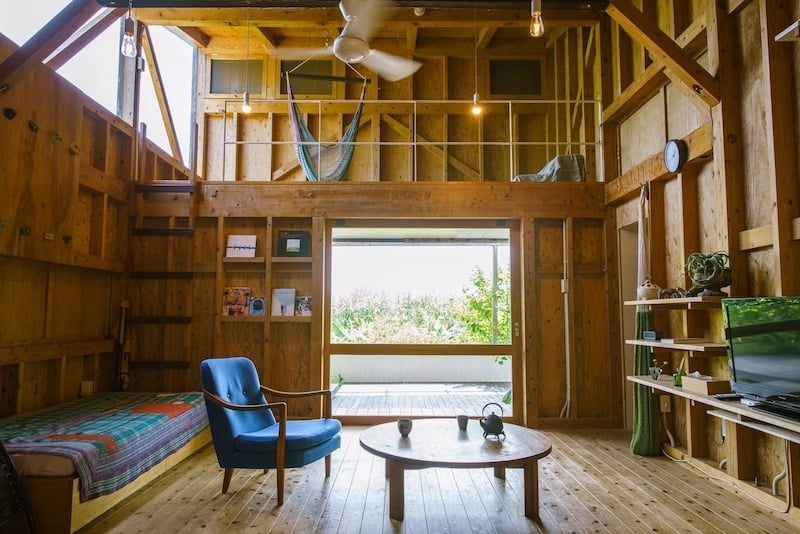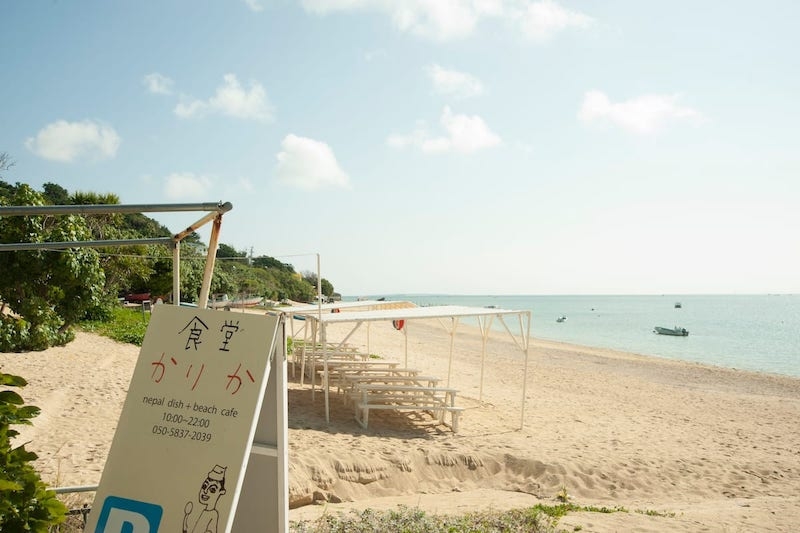 Listing type: Entire cabin
Max. no. of guests: 6
No. of bedrooms: 3
Looking for warmer weather in Japan? Head to Mari and Koji's gorgeous abode, just two minutes away from the famous Mibaru Beach in Okinawa. Built to resemble a treehouse, this rustic cabin keeps the authentic Japanese-style rooms with futon beds, sliding doors, and cedar wood furniture. 
It features a lush garden, a tea room, a fully-stocked kitchen, and a large open deck where you can relax with a hammock under the sun. Animal lovers are welcome here as well, as the resident cat Chobi likes to keep visitors company every once in a while.
Also read: Experience the Best of Island Life at These 10 Tropical Airbnbs Around Asia
CHECK BOOKING OPTIONS IN OKINAWA
7. This artist sanctuary with Japanese gardens in Kyoto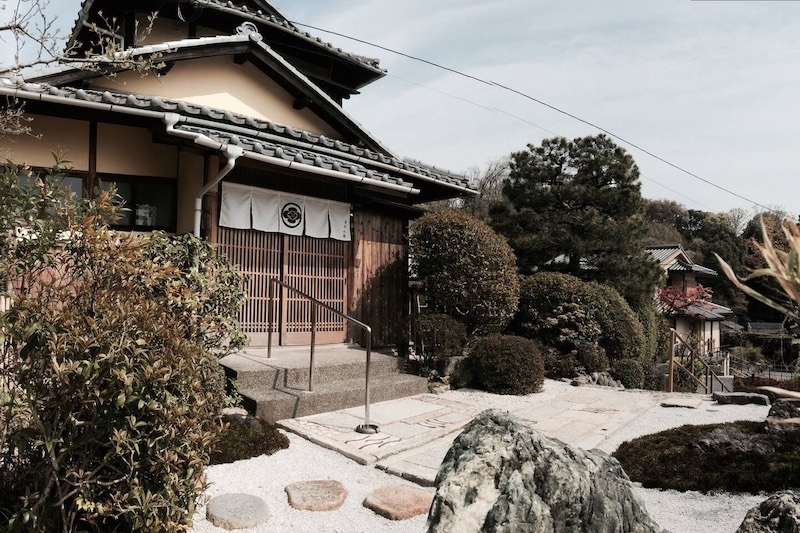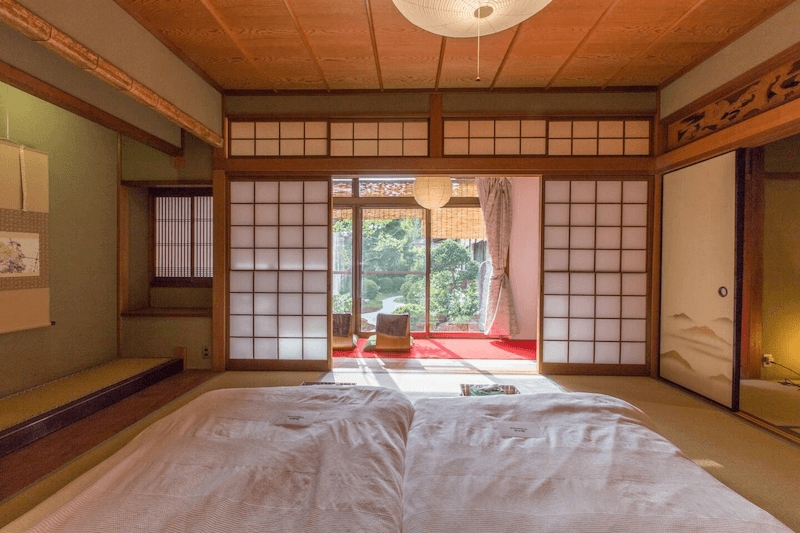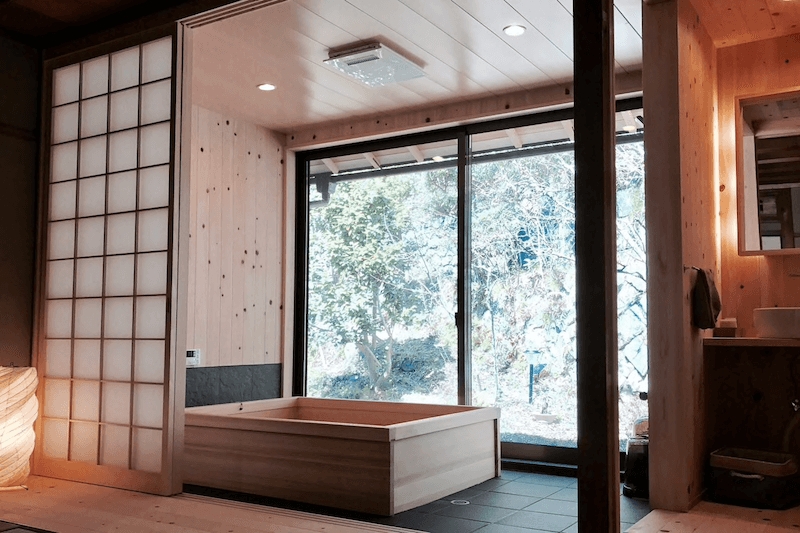 Listing type: Entire house 
Max. no. of guests: 5
No. of bedrooms: 4
Anyone fond of Japanese culture is going to love this machiya in Kyoto, where sunlight peeks through the windows and the garden blooms with fresh hydrangeas. From the art installations scattered around the property to the sizeable hinoki bathtub that looks out into a Japanese garden, this villa is pretty much what Japanese poetry is made of. Come spring, you'll be treated to private views of the cherry blossoms of Kyoto!  
Other guests have called this traditional Airbnb in Japan "a superb experience" and "a magical journey" that everyone deserves to try for themselves. Note that the slope up to Jinn's house is very steep, but the view once you get there is worth the climb.
CHECK BOOKING OPTIONS IN KYOTO
Also read: 10 Airbnbs in Osaka That Are Even Better Than Hotels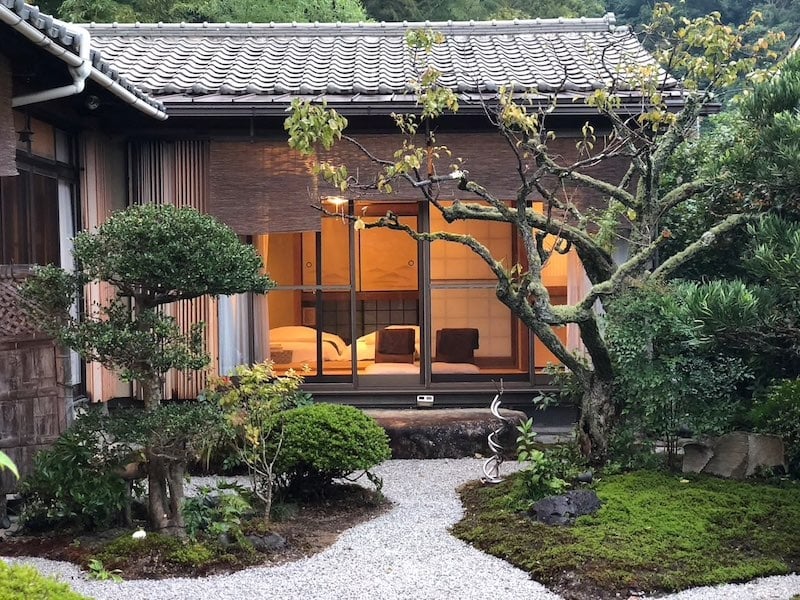 More than places to crash for an evening, these traditional Airbnb homes in Japan preserve their heritage with pride and beauty. Make sure to bookmark these listings for your future trips to the Land of the Rising Sun!