We know Japan is a country with a long history, but do you know that some local inns have more than 100 years of history?
TripAdvisor Japan recently released its top 20 Japanese Inns with more than 100 years of history. The ranking is based on real travellers' experience and reviews. Here are the top 20 Japanese inns that you may want to stay at during your next trip.
Also read: 20 Hotels in Japan That are Highly Raved by Travellers
20. Hotel Yagi
Image credits: www.hotel-yagi.co.jp
Located in one of the cities famous for hot springs, Hotel Yagi has been established for about 130 years. Its services include in-house onsen and a restaurant that prepares delicious traditional Japanese cuisines. Hotel Yagi provides both Japanese and Western styles rooms.
Simoncpitt from Australia described his stay here as having "excellent cuisine and a relaxing onsen experience".
Address: 4-418 Onsen,, Awara 910-4104, Fukui Prefecture (Awara Onsen) 
19. Entaijiso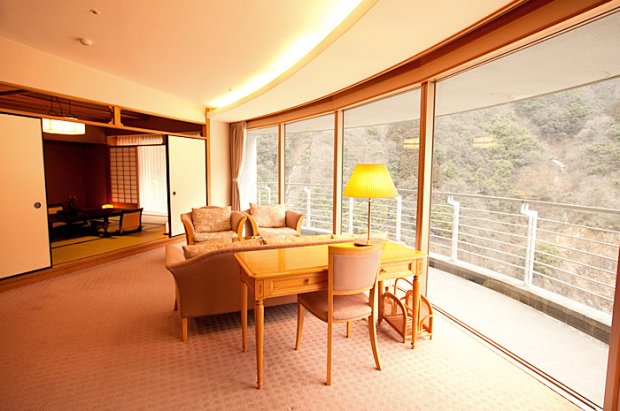 Image credits: www.entaiji.com
Established in 1900, Entaijiso has hosted many famous people including the only Japanese recipient of the Nobel Prize in Literature, Yasunari Kawabata. Located in the valley of Kurobe-Kyoukoku, the hotel stands at a great position to have astonishing views of the mountains and the Kurobe River. Like most ryokan, Entaijiso provides in-house onsen and a restaurant that serves Japanese cuisine using fresh seafood from the nearby Toyama Bay.
A guest from the United States known as Mandajay said the hotel was an "interesting hotel from a bygone era".
Address: 53 Unazukionsen, Kurobe 938-0282, Toyama Prefecture (Unazuki Onsen)
18. Hotel Kaibo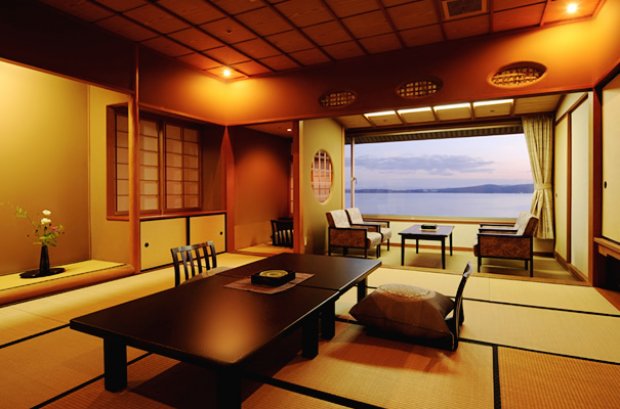 Image credits: www.kaibo.co.jp
Located in the calm inland sea of Noto-hanto, Nanao Bay, Hotel Kaibo was founded in 1890. It stands facing the beach with exceptional views of Wakura Onsen Village. The rooms featured tatami floors and the Japanese futon bedding is included. Although the hotel does come with onsen, Hotel Kaibo is rather strict on tattoos. So, for those who have tattoos but would want to try the onsen, make sure you consult the hotel staff first.
A guest from Japan with the name thejetsettress described her stay as "prefect relaxation with great Japanese food".
Address: 12-3 Wakasaki Wakuramachi, Nanao 926-0175, Ishikawa Prefecture (Wakura Onsen)
17. Tamatukuri Grand Hotel Choseikaku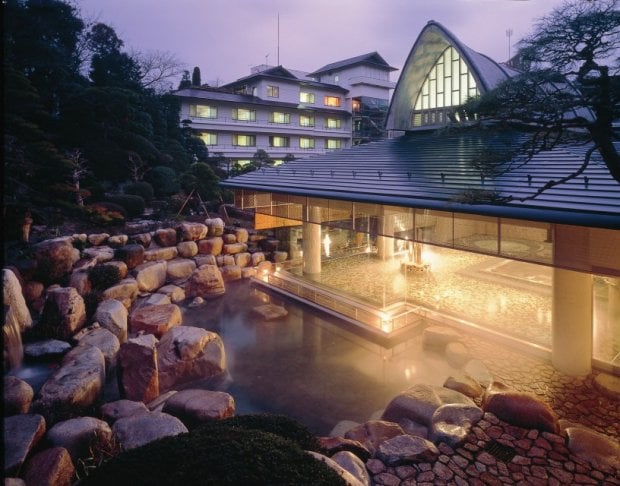 Image credits: private-hotspring.com
Established in 1803, Tamatukuri Grand Hotel Choseikaku had a role in protecting the hot spring of God during its early days. Today, it is a luxury hotel that promises to give its guests the best onsen experience.
A traveller based in Japan, Hong An D said, "Choseikaku onsen is a beautiful hotel with excellent service."
Address: 331 Tamatsukuri, Tamayucho, Matsue 699-0201, Shimane Prefecture (Tamatsukuri Onsen)
16. Tokinenoyado Yunushiichijo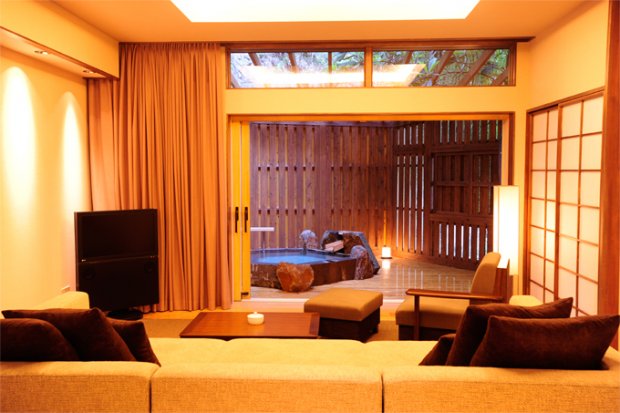 Image credits: www.ichijoh.co.jp
A local inn that has almost 600 years of history, Tokinenoyado Yunushiichijo is located in Kamasaki Onsen Village, southern part of Mount Zao. It was established in 1428 and is said to have been passed down for 20 generations so far.
"Kamasaki Onsen Village was discovered more than 600 years ago by a local resident. Since then, Kamasaki Onsen has been well known as a therapeutic spa for its efficiency in healing external wounds in the Tohoku Region. The onsen water of Kamasaki is rich in minerals, leaving skin refreshingly hydrated." -www.city.shiroishi.miyagi.jp
TanSS from Singapore said, "This is one ryokan you come for the food and service, and visit to the Onsen is an after service."
Address: 1-48 Kamasaki, Fukuokakuramoto, Shiroishi 989-0231, Miyagi Prefecture (Kamasaki Onsen)
15. Shima Yamaguchi-kan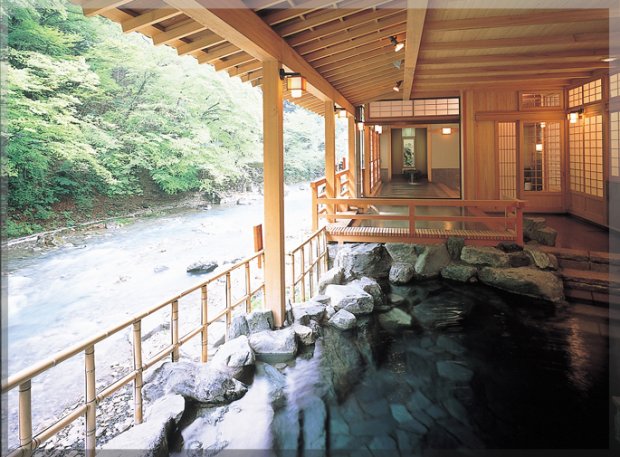 Image credits: yamaguchikan.co.jp
Established more than 300 years ago, Shima Yamaguchi-kan has never let time tear away its long-standing good services. The inn is located along a stream where you can enjoy a fantastic view of the natural forest from their in-house open–air onsen.
A traveller from Australia with the nickname 2RS001 has described the inn as "Beautiful traditional ryokan with an amazing onsen by the river".
Address: 3876-1 Ko, Shima, Agatsuma-gun, Nakanojo-machi 377-0601, Gunma Prefecture (Shima Onsen)
14. Nishimuraya Hotel Shogetsutei
Image credits: www.thebesthotels.org
The founder of Nishimuraya Hotel Shogetsutei was the local administrator of Kumihama during the end of Edo Period. He opened the inn about 150 years ago and it has since become the hotspot among the locals for rest and relaxation. It is located in Kinosaki Onsen, a famous hot spring town which was discovered about 1400 years ago.
737shannon001 from Canada said it was an unforgettable stay in Nishimuraya Hotel Shogetsutei. She added that, "It is really magical and a walk back in time. The hotel is lovely and serene and the attention to detail is apparent throughout."
Address: 1016-2 Kinosakicho Yushima, Toyooka 669-6101, Hyogo Prefecture (Kinosaki Onsen)
13. Old England Dogo Yamanote Hotel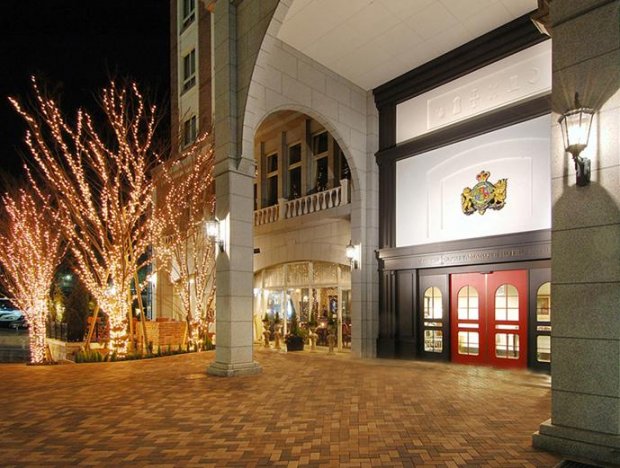 Image credits: www.booking.com
This strange foreign-themed hotel is located in the famous Dogo onsen town. From its name, Old England Dogo Yamanote Hotel, it is obvious that the hotel is using Old England style as its theme. The hotel was opened in 1885 and known as "Kawakichi Villa" back then. Despite the old England decorations and the staff's outfits, the hotel's website is not available in English. But for English people who wish to feel home in Japan, this ancient hotel could be your pick.
A traveller from Mozambique mwant999 described the hotel as "British looking hotel in Japan".
Address: 1-13 Dogosagidanicho, Matsuyama 790-0836 , Ehime Prefecture (Dogo Onsen)
12. Chojukan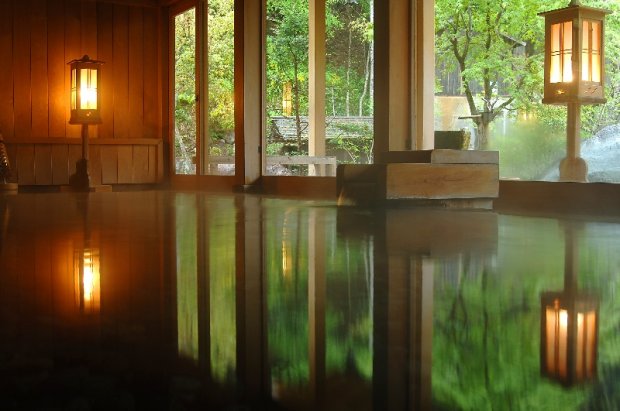 Image credits: www.houshi-onsen.jp
The only traditional Japanese ryokan in Hoshi Onsen, Chojukan opened more than 140 years ago. The inn has 37 traditional Japanese style rooms and the interior is made of wood. It stands along the Nishi River with both indoor and outdoor onsens. As the ryokan is located in little Hoshin Onsen village, visitors are advised to bring enough cash as there are limited ATM machines available in the town.
"Old charm luxury ryokan in a great setting," is what greenflubber from Hong Kong described this ancient inn.
Address: 650 Nagai, Tone-gun, Minakami-machi 379-1401, Gunma Prefecture
11. Jyoseikan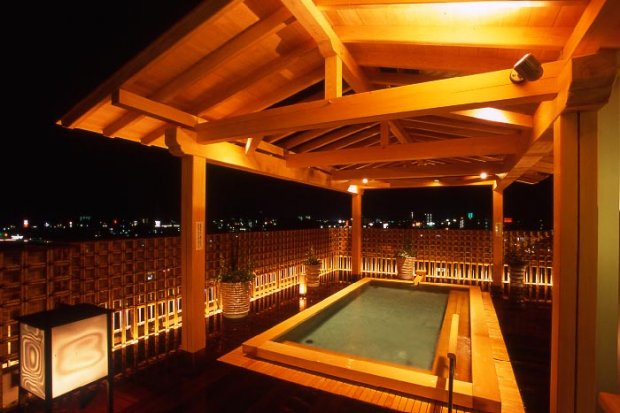 Image credits: www.jyoseikan.co.jp
Founded in 1874, Jyoseikan just celebrated its 140th birthday last year. This luxury hotel has received royal families from Japan as their guests as well as other leaders from around the world. We found that all the reviews written about this hotel in TripAdvisor were travellers from Japan itself. Hence, we can assume that this is a very local and authentic Japanese hotel with long-standing history.
Address: 2-5-34 Kamimachi, Kochi 780-0901, Kochi Prefecture
10. Miyajima Grand Hotel Arimoto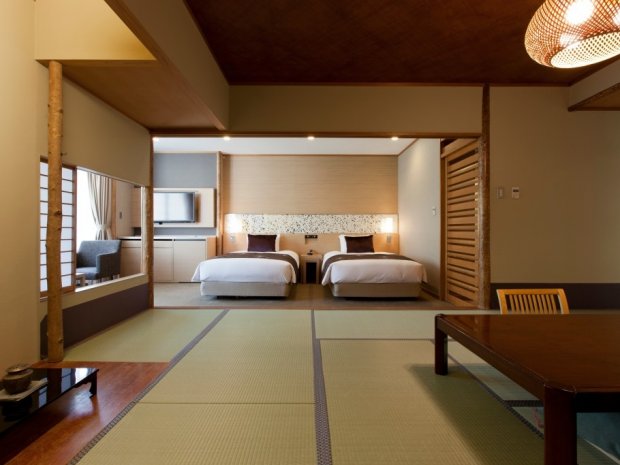 Image credits: travel.rakuten.co.jp
Located in Miyajima Island where it is well known as the "Island of the Gods", Miyajima Grand Hotel Arimoto is founded in 1897. As the sacred island deems to process spiritual power, Miyajima Island also housed the well known Itsukushima Shrine.
SQ380, a traveller from Australia said, "We had such an amazing experience in Miyajima Grand Hotel Arimoto and highly recommend this place to everyone! We will definitely be back the next time we are in Miyajima!"
Address: 364 Minami-machi, Miyajima-cho, Hatsukaichi 739-0522, Hiroshima Prefecture
9. Mampei Hotel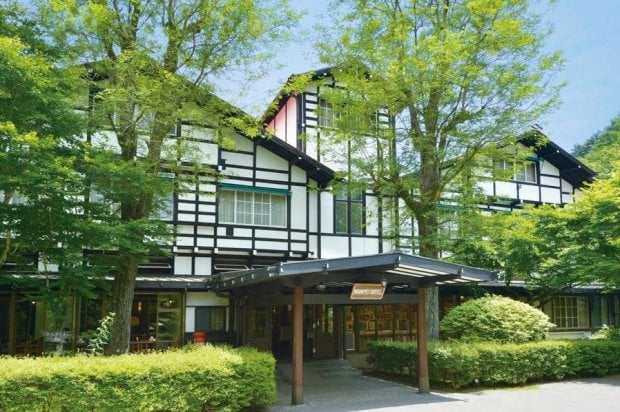 Image credits: www.tripadvisor.com
Established in 1894, Mampei Hotel is located in the alpine resort town of Karuizawa. The hotel is surrounded by nature and provides great views to those who enjoy mountains.
Although it does have high ranking on Tripadvisor with mostly good reviews from the locals, the hotel seems to have difficulties gaining favour from the foreigners. A traveller from France, Porta said, "beautiful architecture and restaurant, but the room is not impressive".
Address: 925 Karuizawa, Kitasaku-gun, Karuizawa-machi 389-0102, Nagano Prefecture
8. Hiiragiya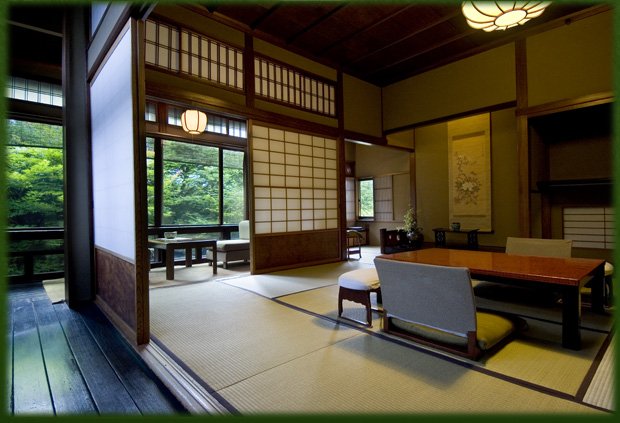 Image credits: www.hiiragiya.co.jp
Hiiragiya was opened in 1818 with good reputation among the ryokan. The name "Hiiragiya" is adopted from the holly leaf, which is believed to be able to bring good fortune. As the symbol of the inn, holly leaves can be found throughout the property. The hotel has 28 rooms, each uniquely decorated according to a specific theme.
A traveller from the United States known as trbj said, "This is a very famous, more than a century old, family owned ryokan. It deserves its reputation. Worth every penny to stay at this truly memorable and truly remarkable lodging."
Address: 277 Nakahakusancho, Huyacho Anekoji-agaru, Nakagyo-ku, Kyoto 604-8094, Kyoto Prefecture
7. Nara Hotel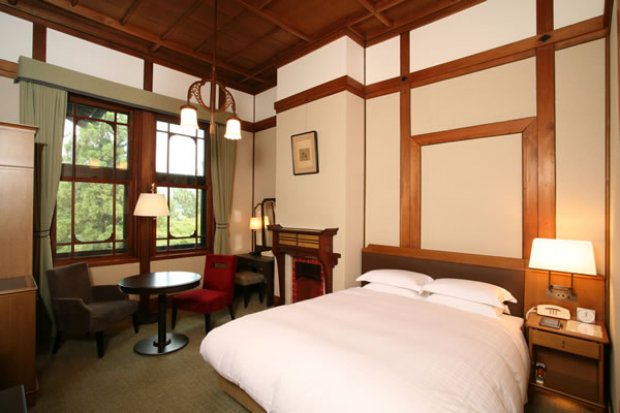 Image credits: narahotel.co.jp
Nara Hotel was founded in 1909, with a majority of its guests from high-end society. It hosted royal families as well as respected leaders who visited Kansai region. Throughout the year, the hotel has retained its classical elegance from the Meiji and Taisho periods. The hotel is located among the hills of Nara Park.
Most of the guests were truly thrilled by how well the hotel had preserved its ancient style. SL from Thailand wrote, "Rotating dial phones, Japanese language only (almost) literature, atmosphere from another century!"
Address: 1096 Takabatake-cho, Nara 630-8301, Nara Prefecture
6. Hokkaido Hotel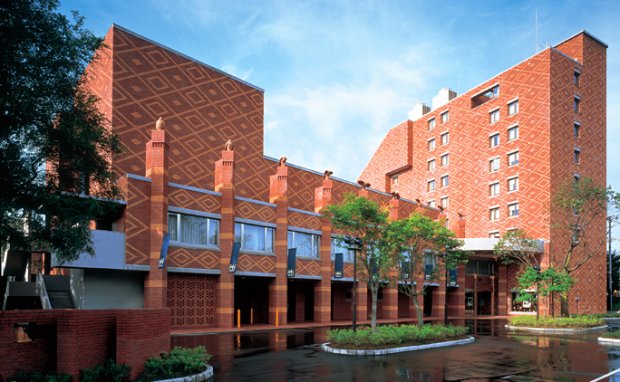 Image credits: www.hokkaidohotel.co.jp
Hokkaido Hotel was introduced in 1988 and was known as Hokkaikan back then. Besides being surrounded by nature, the building itself is built with mostly natural materials. The bricks used are made with Tokachi clay, which gives a great ambience to the guest rooms. The hotel is designed by the well-known world class architect, Hiroyasu Higuchi. Now, Hokkaido Hotel is the one luxury hotel in Obihiro that is the hot venue for wedding banquets.
A traveller from Switzerland, twets, has described the hotel as "functional and vast".
Address: 1 Minami-19, Nishi-7, Obihiro 080-0017, Hokkaido
5. Bobata Onsen Yahataya
Image credits: www.tour.ne.jp
Located at the Bobata Onsen town in Fukushima, Bobata Onsen Yahataya is one of the five accommodations in Ishikawa-machi. This luxury hotel has gained much popularity among the Japanese, making it among the top five hotels with more than 100 years of history.
Address: 75-1 Hida Bobata, Ishikawa-gun, Ishikawa-machi 963-7831, Fukushima Prefecture
4. Imperial Hotel Tokyo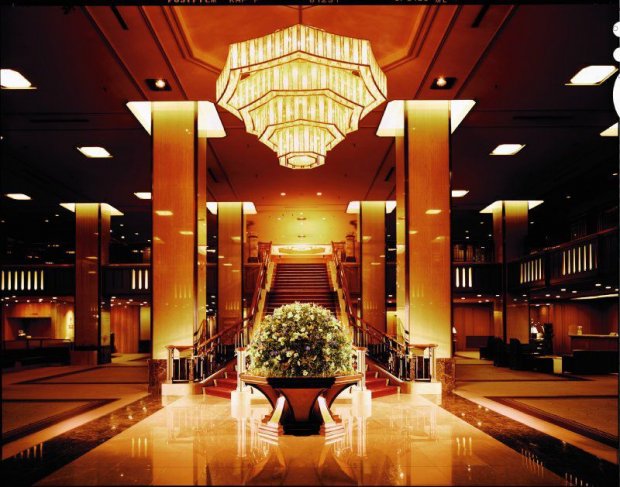 Image credits: imgarcade.com
A five-star hotel, Imperial Hotel Tokyo is one of the first high-end hotels built in the city centre. It opened in 1890, backed by the Japanese government to cater to the increasing foreign visitors to the country. It is located in a close vicinity to the Imperial Palace, giving the guests a great view of the palace from the hotel itself.
The hotel is high-end and many travellers had expressed that the stay was worth the money paid. One of them is Marco C from Italy. He described the hotel as the "best hotel in Tokyo with top service and value for money".
Address: 1-1-1 Uchisaiwaicho, Chiyoda 100-8558, Tokyo Prefecture
3. Keiunkan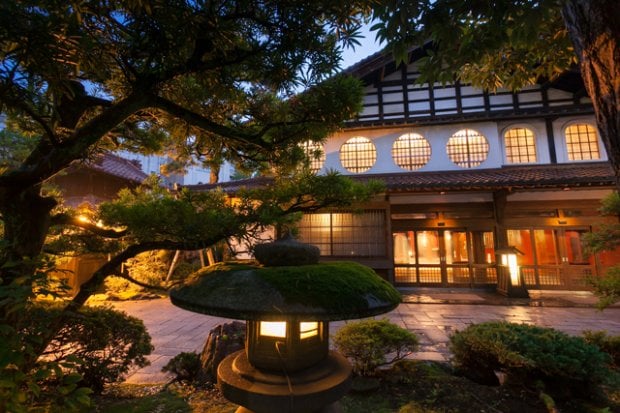 Image credits: www.uratex.com.ph
Wonder how the oldest hotel in the world looks like? Well, visit Keiunkan and you will know. The hotel, founded in 705AD, is recognised by the Guinness World Records as the world's oldest hotel and the oldest company that is still operating. The same family has been running the hotel business and to date, it has been passed down for 52 generations. It is located in between two valleys of the Southern Alps in Nishiyama Onsen town, promising a fantastic view and high quality hot springs.
Kate Chow from Singapore described her stay as, "perfect stay to get away with six onsens, yummy food and comfy futons".
Address: 825 Yujima, Minamikoma-gun, Hayakawa-cho 409 2702, Yamanashi Prefecture
Website: www.keiunkan.co.jp
2. Juhachiro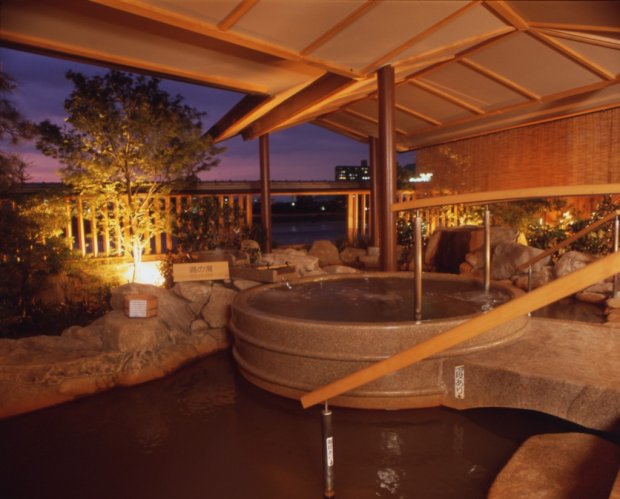 Image credits: okamikai.org
Founded in 1890, Juhachiro is located in Nagaragawa Onsen in Gifu. Its Japanese name "十八楼" (18 rou) is taken from the name of Nagara River banks. It is said that the hot spring that flows through the river had been the pride of the local people for many generations. But during the late Edo period, many had forgotten this pride, and the founder of this hotel named his inn as "18 Rou" to remind the young generations about this pride and to protect the hot spring.
Shinobu from Japan who travelled to the hotel last year praised the hotel for its good service.
Address: 10 Minatomachi, Gifu 500-8009, Gifu Prefecture (Nagaragawa Onsen)
1. Nishimuraya Honkan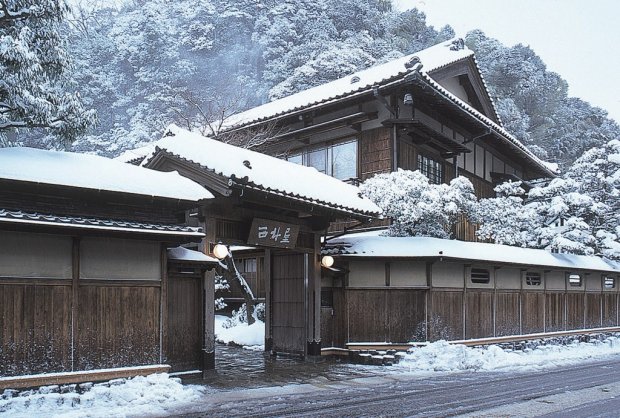 Image credits: nishimuraya.ne.jp
Nishimuraya Honkan was not only selected as the best inn with more than 100 years of history by TripAdvisor, it is also currently ranked first among 120 accommodations in Toyooka. It was founded 150 years ago in Kinosaki Onsen town. Its sister hotel, Nishimuraya Hotel Shogetsutei, is ranked 14th in this list. Unlike Nishimuraya Hotel Shogetsutei, Nishimuraya Honkan offers traditional Japanese rooms, where it is furnished with tatami floors.
A traveller from Hong Kong with the nickname gourment_food_lover described her stay as "Japanese Hospitality at its finest".
Address: 469 Kinosakicho Yushima, Toyooka 669-6101, Hyogo Prefecture
Also read: 8 Quirkiest Themed Hotels in Japan
Contributed by tsunagu Japan