Tokyo is known to have expensive and really tiny accommodation. If you are looking for a quality and comfortable place to rest without paying through your teeth, why not try these luxury hostels? They're a great option for young travellers looking to mingle with like-minded folks and are a LOAD OF FUN if you know where to look!
TripZilla Recommends: Many luxury hostels have special events that are organised specially for guests - including cooking classes, concerts, activities. Before booking, check the hostels' Facebook pages for more details on what's on.
Imano Tokyo Hostel

Image credit: Imano Hostel
Imano Tokyo Hostel is located smack in Shinjuku, a major attraction in Tokyo, so you're rest assured to be able to walk out of your door and experience colorful Japan. When you're done exploring Shinjuku, the train station is also nearby so the rest of Tokyo is equally accessible to you. They also provide shower necessities. Prices start at $45 for a bed in a 10 bed male dorm. They also have private rooms for groups of 2-4 people.
Also read: 4 Days Tokyo Itinerary: Where to Go and What to Do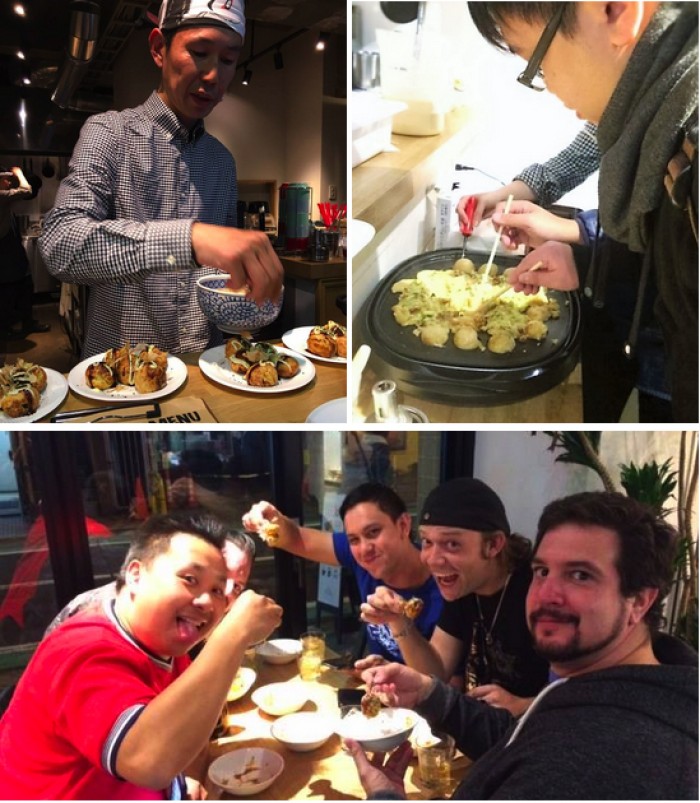 TripZilla Recommends: Imano is famous for their Takoyaki parties where you can have a Takoyaki COOKOUT with your fellow hostel mates. Try it!
Address: 〒160-0022 Tokyo, Shinjuku, 新宿5丁目12−2
Kaisu Hostel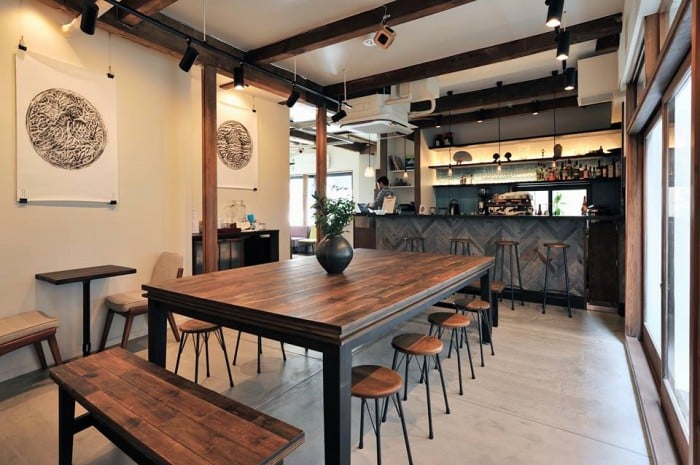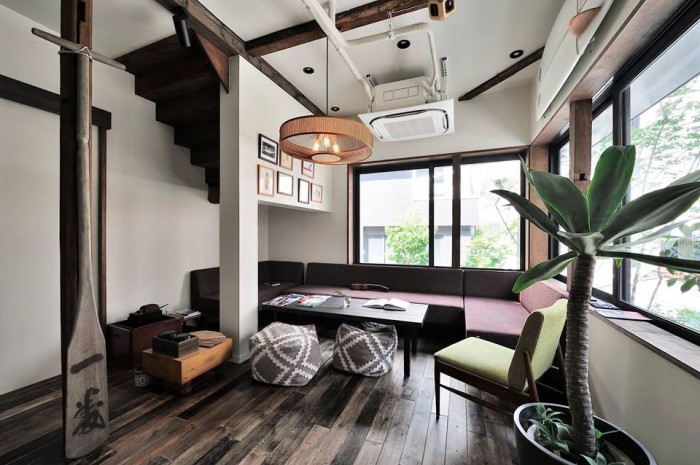 Image credit: Kaisu
Beds are notably roomier than capsule hotel sizes, which are aplenty in Japan. Kaisu Hostel is located at a walkable distance to Akasaka Station, Roppongi Station and Tameikesanno Station. It is also closely located to popular areas like Shibuya, Ginza, Roppongi, Aoyama etc! A bed in a 14 bed mixed dorm is $56.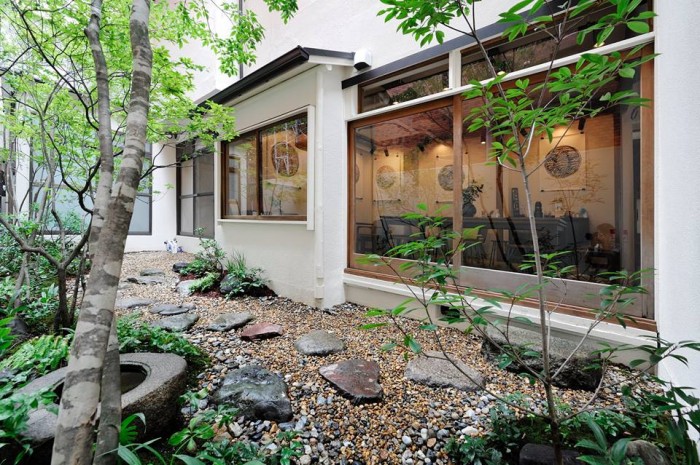 Image credit: Kaisu
Address: 赤坂6-13-5, Minato-ku, Tokyo
YAWP! Backpackers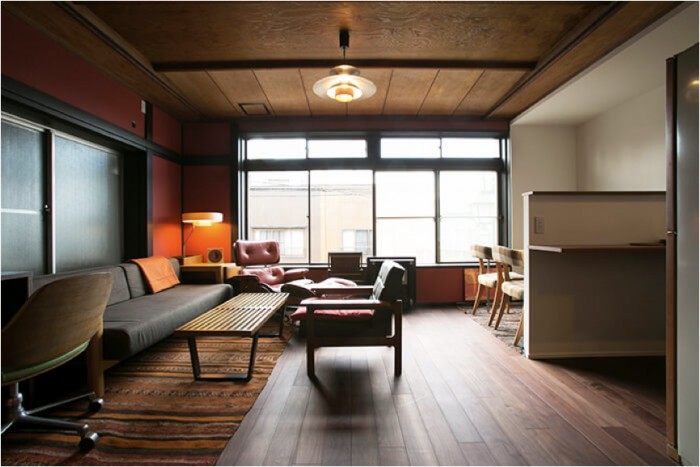 Image credit: YAWP! Backpackers
At $33 a night for a bed in a 12 bed mixed dorm, this luxury backpacking hostel is on the cheaper end of luxury hostels in Tokyo. They also have free drinks and food, which is a saving grace for poor travellers! Bear in mind that Tokyo itself is an expensive city, so don't expect prices that you'd be paying in places like Thailand or Vietnam. YAWP! Is located in the Katsushika ward of Tokyo and is close to the Narita airport.
Also read: 11 Scenic National Parks in Japan You Wish You Could Teleport To Right Now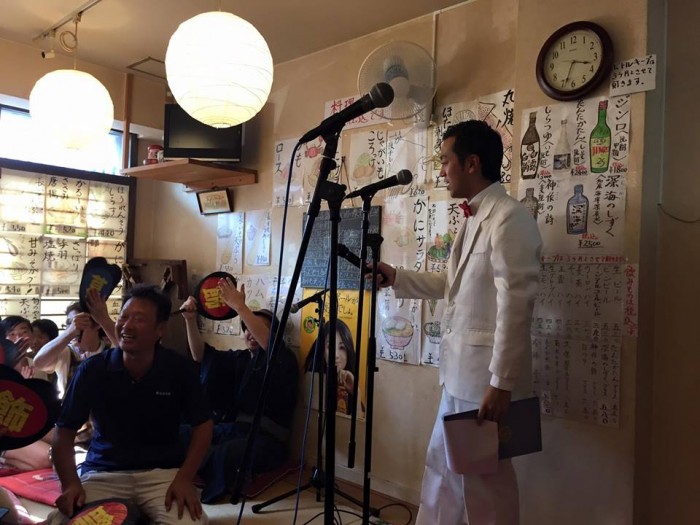 Comedy Night event courtesy of YAWP! | Image credit: YAWP! Backpackers
TripZilla Recommends: The owner of this homely hostel, Tak, is what makes this hostel a special one. He is more than happy to bring you around the neighbourhood and even to see some quirky and fun places.
Address: 8, 8 Chome-26-1 Takasago, Katsushika, Tokyo 125-0054, Japan
IRORI Nihonbashi Hostel and Kitchen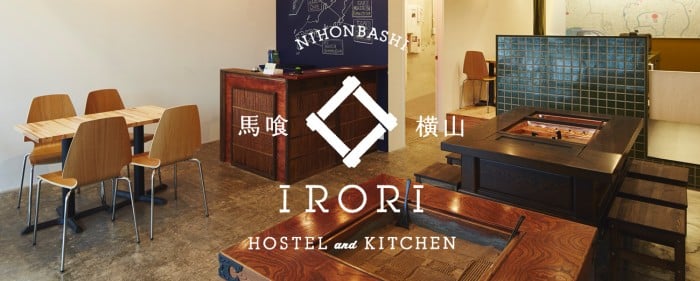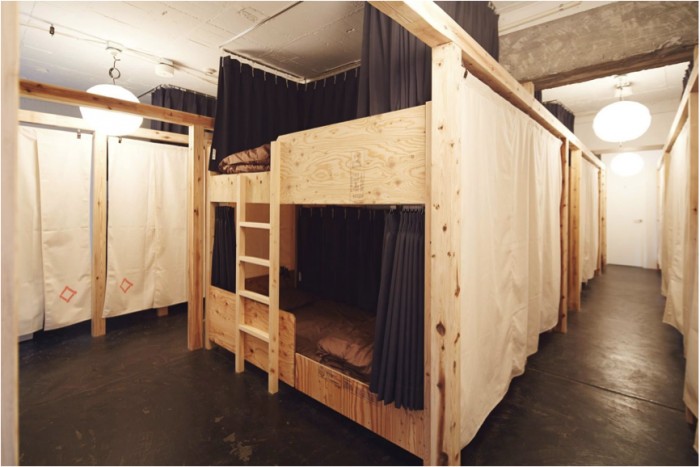 Image credit: IRORI
Irori is the traditional Japanese cooking hearth/fireplace; a hostel named after that boasting it's own kitchen already sounds inviting to the dormant foodie resting in all our Singaporean souls. If you love food, stay at Irori Nihonbashi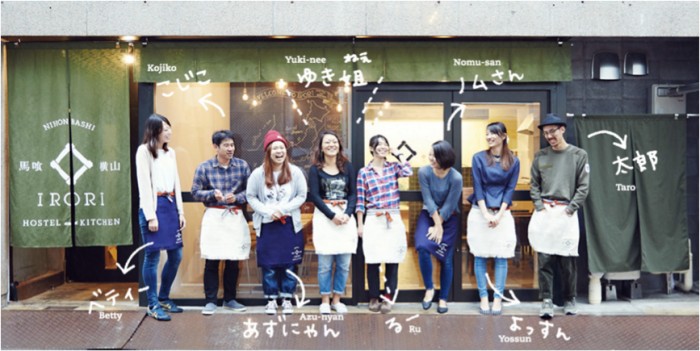 Image credit: IRORI
Hostel and talk to all sorts of people from around the world over Japanese food. The hostel is located at Nihonbashi (surprise surprise). You also get a kitchen to cook in, which is a great way to save money. Beds start at $37 in a 20 bed mixed dorm.
Also read: Places in Tokyo to Enjoy a Budget-Friendly Trip
TripZilla Recommends: They frequently have events like Japanese cooking workshops, Japanese-style hotpot nights and dinner parties with FRESH seafood prepared by fishermen.
Address: 日本橋横山町5-13, Chuo-ku, Tokyo
Khaosan Tokyo Samurai Capsule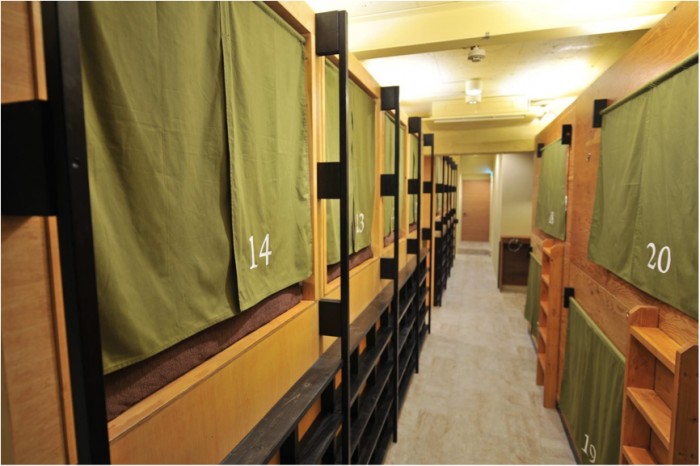 Image credit: Khaosan Tokyo
A brand new hostel only opened in July 2015, be sure to expect spanking fresh everything in great condition! This is a capsule hostel, so if you absolutely need solid privacy to fall asleep, this is a good option for you.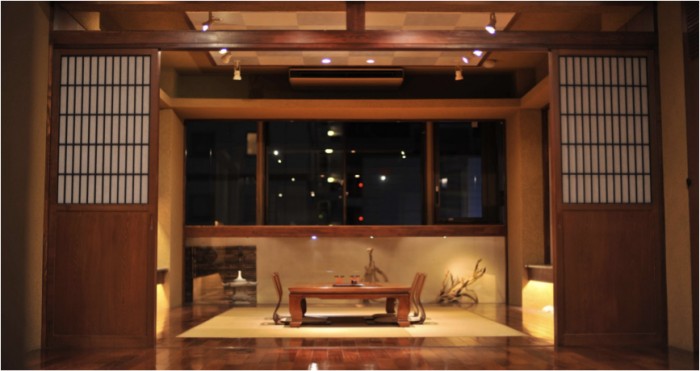 Image credit: Khaosan Tokyo
Their common area is a traditional Japanese Tatami room, where you can check out the awesome view while chilling with new friends. Beds are $47 in a standard 20 bed mixed dorm, which may seem like a lot of beds, but bear in mind that all beds are essentially their own room because of the capsule concept.
Also read: Mt. Mitake: A Day Hike in Tokyo You Must Complete
TripZilla Recommends: They occasionally have dumplings, sushi and udon making parties. Check in with the hostel to find out more!
Udon Making Party | Image credit: Khaosan Tokyo
Address: 西浅草3-16-10, Taito-ku, Tokyo