If your idea of a great vacation is being able to shop till you drop, you should take a staycation during Great Singapore Sale (GSS) 2015. The GSS is the time where you can suss out the best deals in town and get the most bang for your buck!
As with any vacation, the location of your hotel is the most important thing. After all, you want to save all your energy for shopping rather than walking to Orchard Road. So to assist you in your planning, here is our pick of the staycation locations where you can get the most for your money for the duration of the GSS 2015.
Fairmont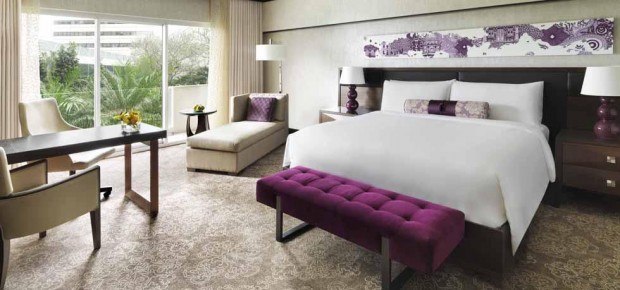 Image Credits: Fairmont Singapore
The Fairmont is located a mere 10 minutes on foot from Orchard Road. If you do not want to walk, take the MRT instead. The Fairmont has its own entrance to City Hall MRT station and from there, it is only three MRT stops away from Orchard Road.
Millennium Hotels

Image Credits: Millennium Hotels
With all five hotels under Millennium Hotels being centrally located, you cannot go wrong whichever hotel you pick. If you are interested in eating and partying, pick the Grand Copthorne Waterfront Hotel or the Studio M Hotel Singapore which is near some of Singapore's best nightlife spots. If you would like to stay right in Orchard, pick the Orchard Hotel Singapore instead to bring Orchard Road to your doorstep. And with their SG50 Getaway special, you only need to pay for two nights for each three nights stay, which translates into a whopping 33% savings!
The offer runs from May 21 to August 31, 2015.
The Raffles Hotel


Image Credits: Raffles Hotel
The Raffles Hotel has hosted some of the most famous personalities in the world today. The hotel counts the Duke and Duchess of Cambridge, esteemed designer Karl Lagerfeld and pop singer Michael Jackson among their guests. On top of feeling like a prince or princess for a day, the hotel  is only 10 minutes away from Orchard Road so you'll still be close to getting your shopping fix!
Also read: 13 Best Hostels under $30
Ritz-Carlton Singapore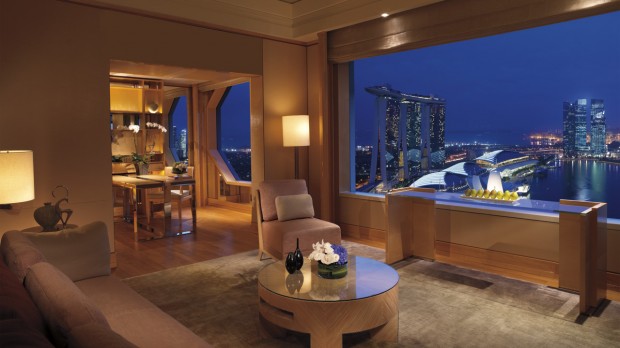 Image Credits: The Ritz-Carlton
As the hotel is located near Marina Bay, patrons can get stunning views of the Central Business District at the Ritz-Carlton and enjoy their excellent service. The place is also not far from Orchard Road, with 4 train stops between you and a great bargain.
Far East Hotels
With not one but eight hotels in the CBD area, you can be sure that Far East Hospitality will have a hotel for your shopping staycation during the Great Singapore Sale.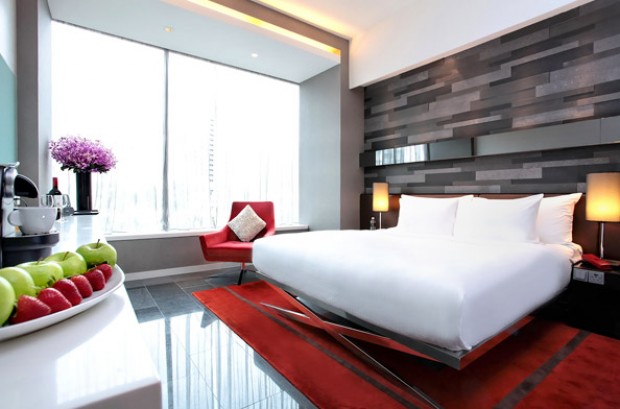 Image credits: Far East Hospitality
Stay at the Quincy Hotel, which is listed on CNN travel as one of the 10 best hotels in the world and is a mere 5 minutes away from the shopping malls along Orchard Road. If that is not convenient enough for you, try living in the Far East Plaza Residences. Integrated with Far East Shopping Centre, you can't get anything more convenient.
Frasers Hospitality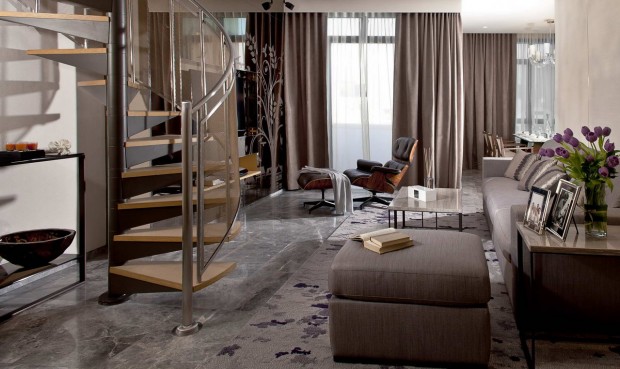 Image Credits: Frasers Hospitality
While the residences are not as centrally located as some of our picks above, you can enjoy the relative silence of the area without sacrificing convenience as there will be a free shuttle service to the shopping districts in Singapore which makes up for it. With up to five-bedroom apartments available with luxury furnishings, enjoy the comfort of a hotel in Frasers Apartments.
Also read: Celebrate SG50: 8 things to Do on Singapore's Jubilee Weekend
Marina Mandarin
The Marina Mandarin should be a choice for any shopaholic with Marina Square located right beside it. If you insist on heading down to Orchard Road, City Hall MRT station is extremely close by.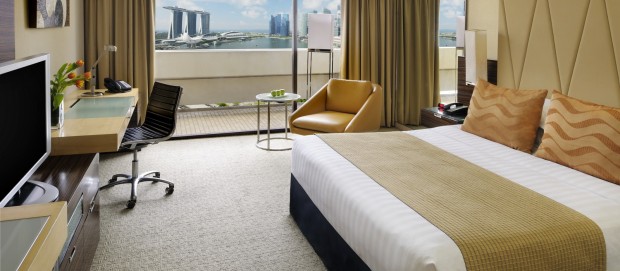 Image Credits: Meritus Group
f you get tired of shopping, entertain yourself by going to other attractions in the Marina Bay area like Gardens by The Bay and the Singapore Flyer. You can also relax in your room and enjoy the views the rooms here afford after a hard day of shopping.
Goodwood Park Hotel
If you're looking for a hotel that is centrally located and surrounded by greenery, you should book a room at the Goodwood Park hotel for your staycation. Located near Newton, the hotel is within walking distance of Orchard Road. If you would prefer to take the MRT, Orchard Road is a stop away.


Image Credits: Goodwood Park Hotel
Surrounded by landscaped gardens, the rooms in this hotel are luxurious and tastefully furnished. Book a deluxe poolside room, which has direct access to the Mayfair pool for you to enjoy after an exhausting day of shopping.
Would you rather travel instead? Take a look at the latest discounts for travel packages!