Greetings to everyone!
First of all, thanks to Tripzilla Magazine and Telunas Resorts for running the Telunas Giveaway Stay Contest. Being selected as the lucky winner is a blessing for me and my husband. We spent 3 days and 2 nights at Telunas Private Island Resort as part of our wedding anniversary celebration for this year. It was a great trip for my husband and I, so much so that I greatly miss the resort already even though we just arrived home. Away from all distractions and our busy schedules back in Singapore, we finally had time to reconnect with one other.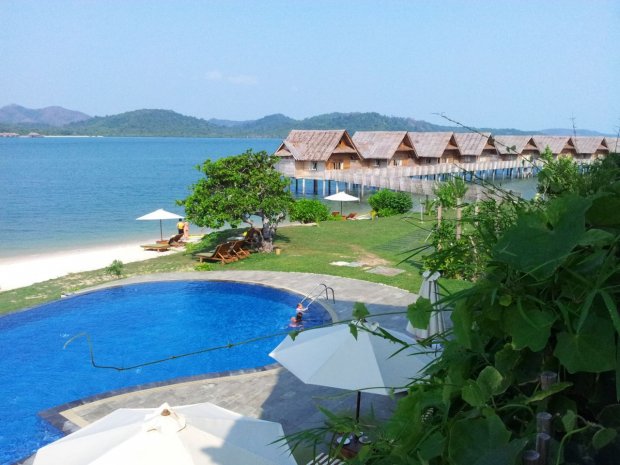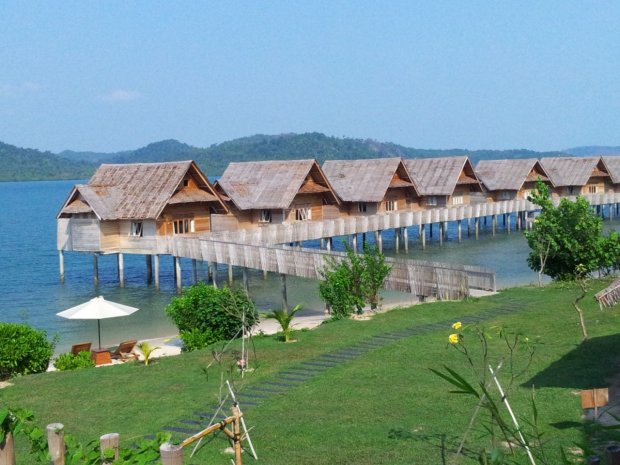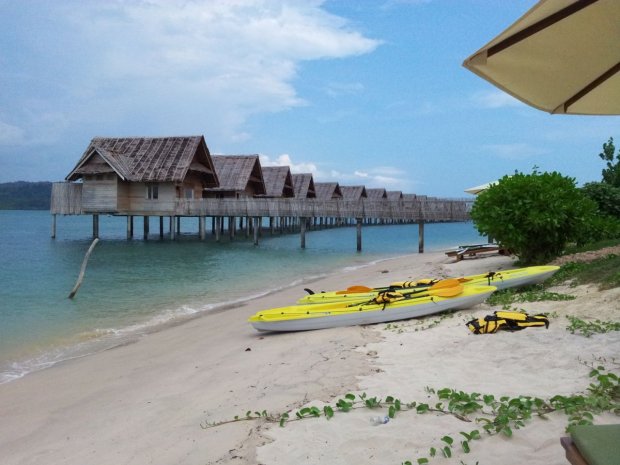 Telunas Resorts is set in a peaceful and serene environment, and it boasts stunning views. It was a refreshing change to enter a world without TV and internet connection, and just be.  Telunas Resorts is a great place for couples and families alike.
Getting to Telunas Resorts
To get there, we took a ferry from Harbourfront Centre (Singapore) to Sekupang, Batam (Indonesia). At the ferry terminal, the staffs from Telunas Resorts were waiting, and they picked us up for a domestic transfer to Telunas Private Island Resort by motorboat. During a 90 minutes journey from Sekupang to Telunas, we enjoyed the sea, the breeze and the greenery.
Arrival
The moment we arrived at Telunas Private Island Resort, we were greeted by the resident host, Nathan, along with the resort staff. We were served refreshing and delicious "welcome drinks" of cucumber and lime juice.
Nathan then introduced the resort, the activities available and the schedule of boat that charters guests from Telunas Private Island Resort to Telunas Beach Resort. The Telunas Beach Resort is located just across the sea, and guests staying at the private island are allowed to go over to the beach resort. On the other hand, guests from beach resort are not allowed to visit private island. He also informed us of the meal timings before personally directing us to our Sea Villa.
Telunas Resorts Sea Villa
Our villa comprises a living room, a king-sized bed, a private balcony, hot and cold water dispenser and in-room coffee, tea and milo. There is also a room upstairs with two single beds.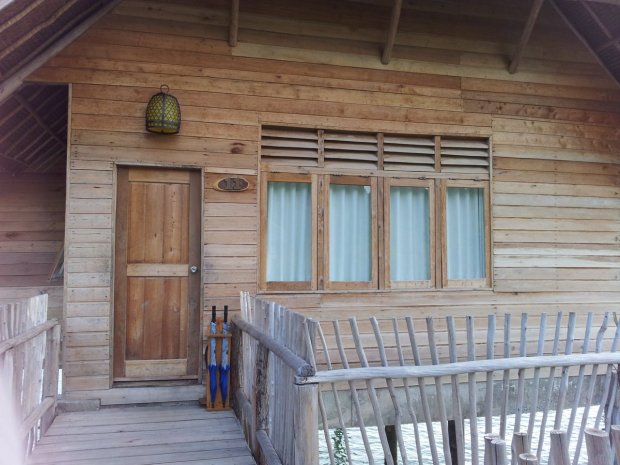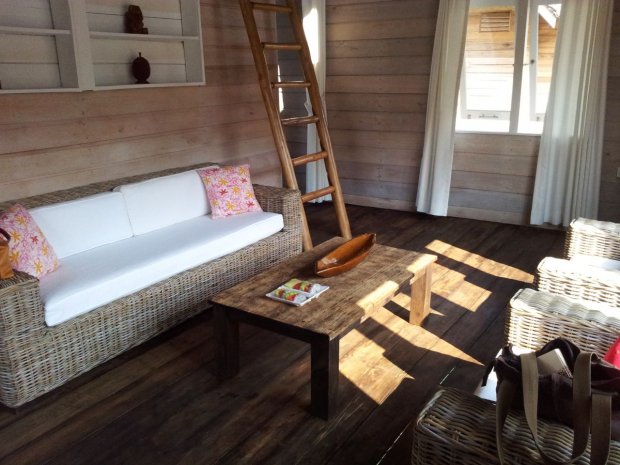 The first 3 steps of the ladder are removable to prevent kids from going up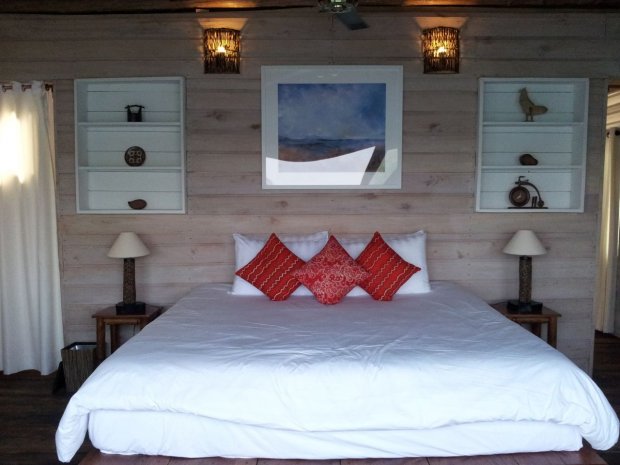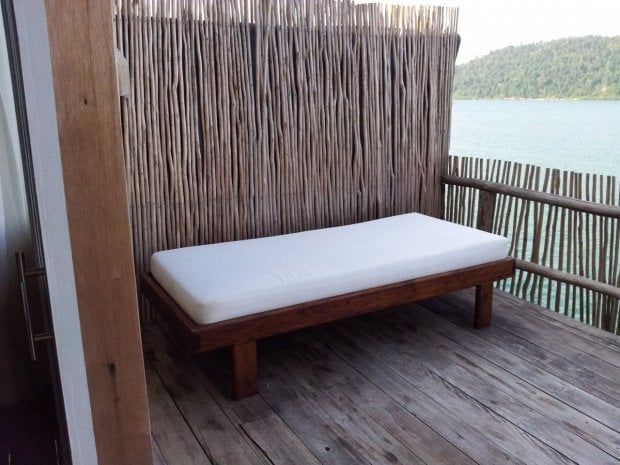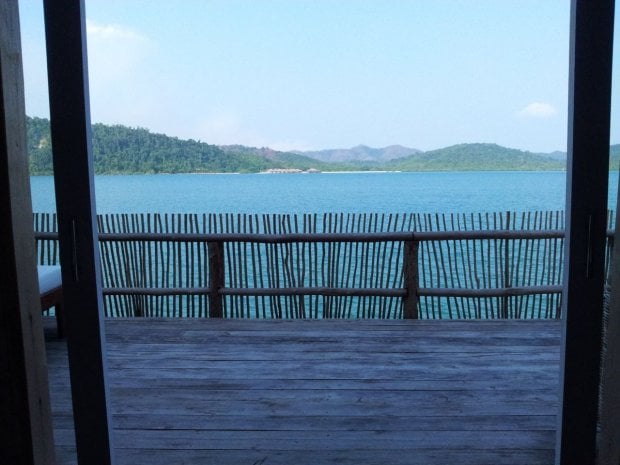 Private balcony with a 180 degrees view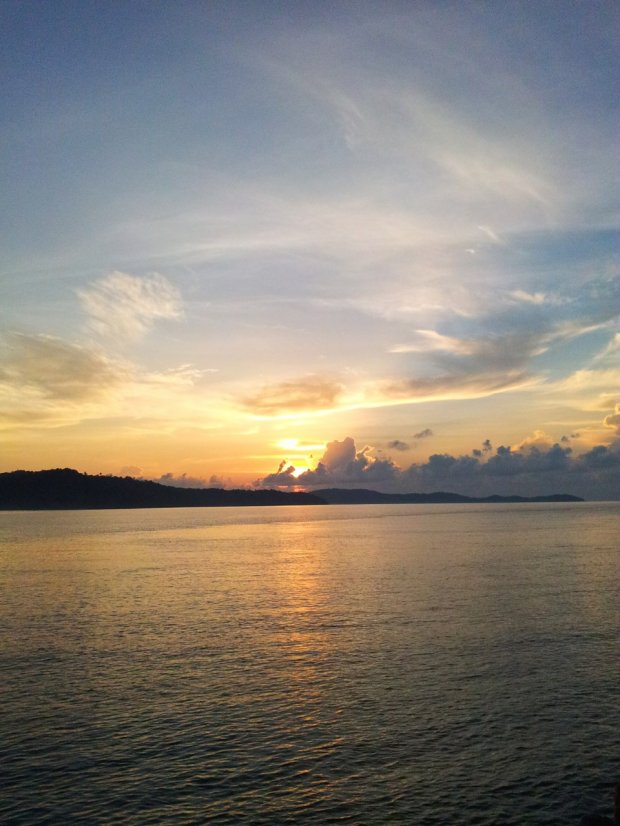 Beautiful sunrise from our room
Dining in Telunas Resorts
Grand Lodge is the place where all guests have their meals. For breakfast, aside from the breakfast menu, there are also cereals, pastries and toasts in the buffet spread, as well as fruit juices.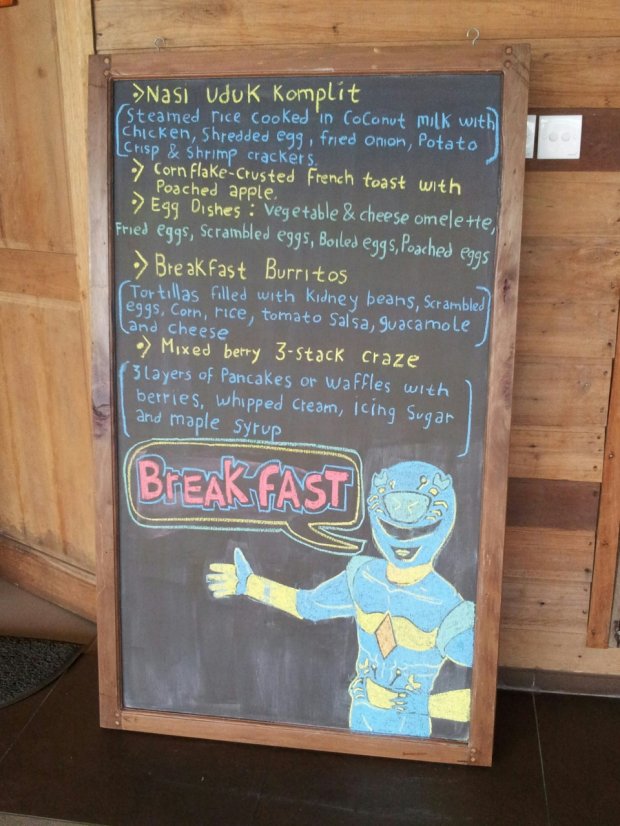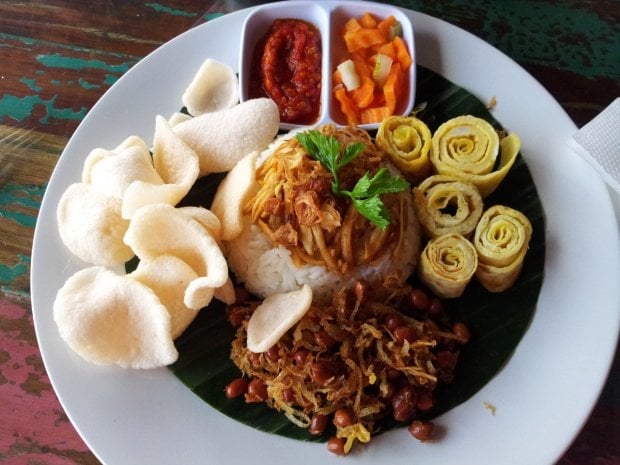 Lunch will be a fixed menu for everyone, but it varies each day. Vegetarians will be given a special menu.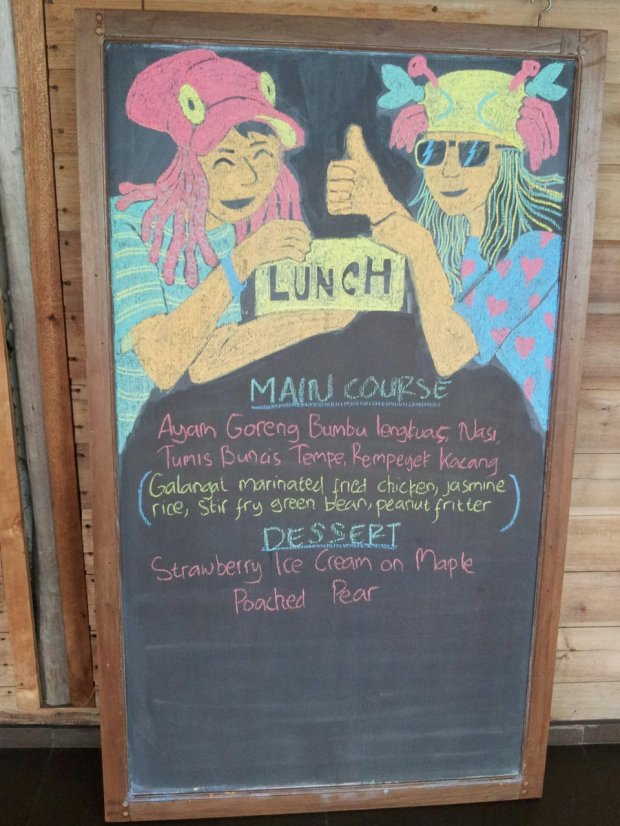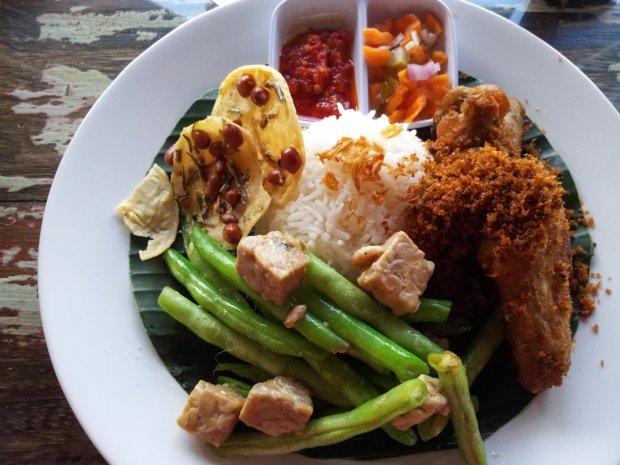 Dinner choices are to be decided during lunch time to help the kitchen staff reduce wastage while preparing the food.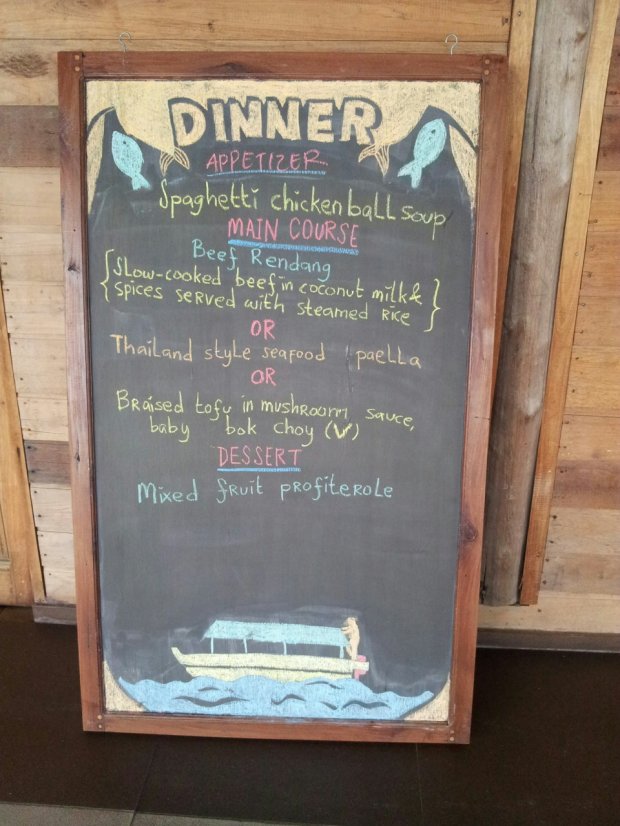 Activities in Telunas Resorts
For leisure, we had fun kayaking, paddle boarding and swimming in the infinity pool. We even indulged with the in-room massage services and star-gazed at night. Just lazing around and doing nothing is also a great choice of activity in this idyllic beach resort.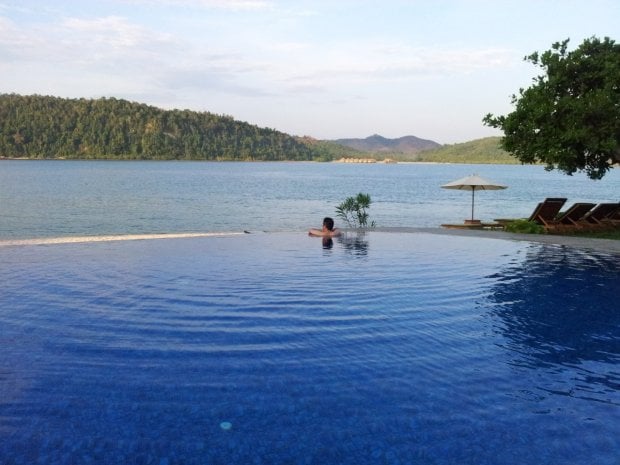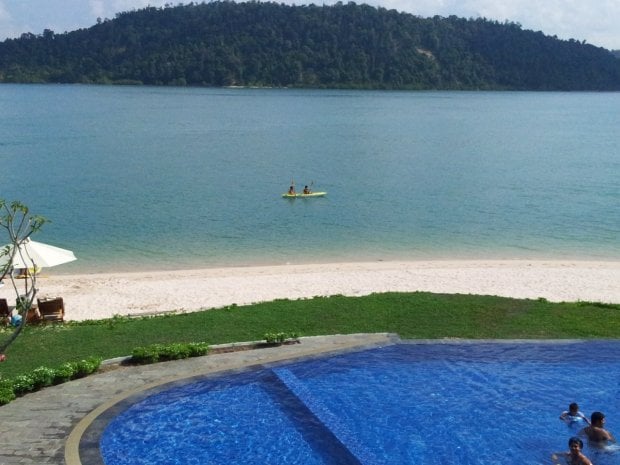 Indoors activities are available as well, such as watching a cooking demo and the exciting low ropes course. Some of these activities vary daily and there is also a corner at the Grand Lodge for board games and reading materials.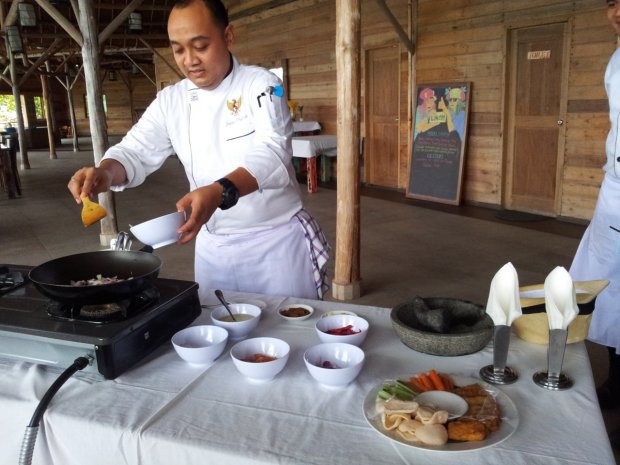 Cooking demo by Pak Surya
Wonderful Telunas Resorts Staff
Our daily interactions with the resort staff gave us the the impression that they are friendly, honest and thoughtful people. They were very polite and always smiling.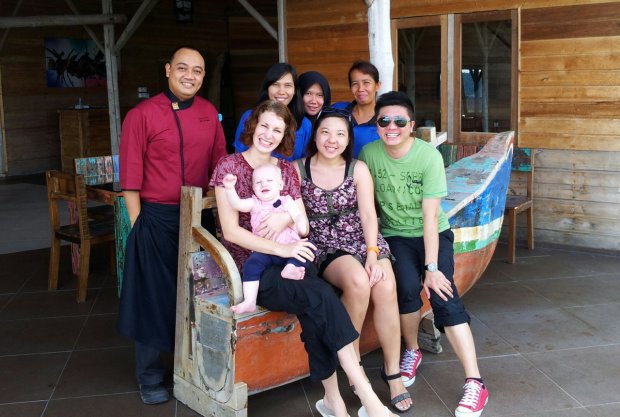 With Chef Surya, Yani, Heri, Mada, Carly & Annabelle (Nathan's wife & daughter). We missed taking a photo with Nathan as he had left for Batam Island for a meeting.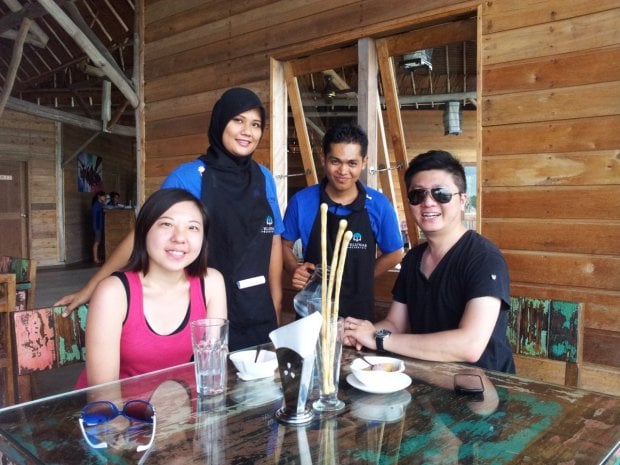 With the kitchen staff, Zubaidah & Fiza.
Well, that had been a rejunevating trip for us. I feel so blessed to have had a getaway at Telunas Private Island Resort. We will definitely be back!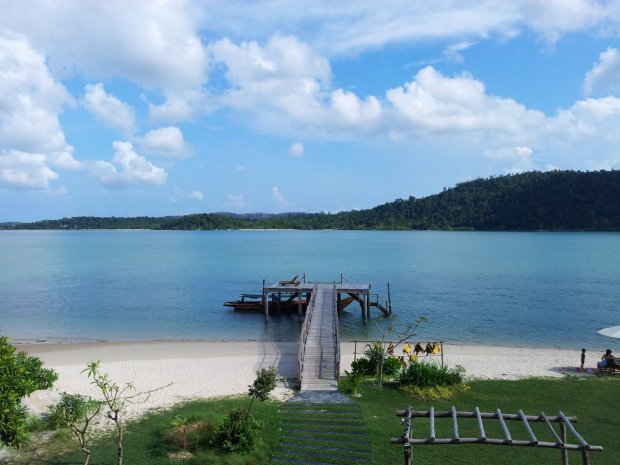 You can get more information from below links:
Telunas Resorts: www.telunasresorts.com
Email: stay@telunasresorts.com