Contributed by hANnaeYTHING
Vacation in Cebu is always awesome mainly because it caters to almost everything you ever wanted in a holiday. From churches, historical sites, mountains, food trip and of course beaches. Just a few minutes from the airport, you will see the beautiful Mactan Island. It is located in Lapu-lapu City which is dubbed as the Historic Resort City of the Philippines, and true to its words, Mactan island has sprawling resorts all over the place. Here are some of the hotels and resorts that I had a privilege to stay at:
Also read: Insider's Guide to Cebu: All You Need to Know Before Your Trip
1. Shangri-La's Mactan Resort & Spa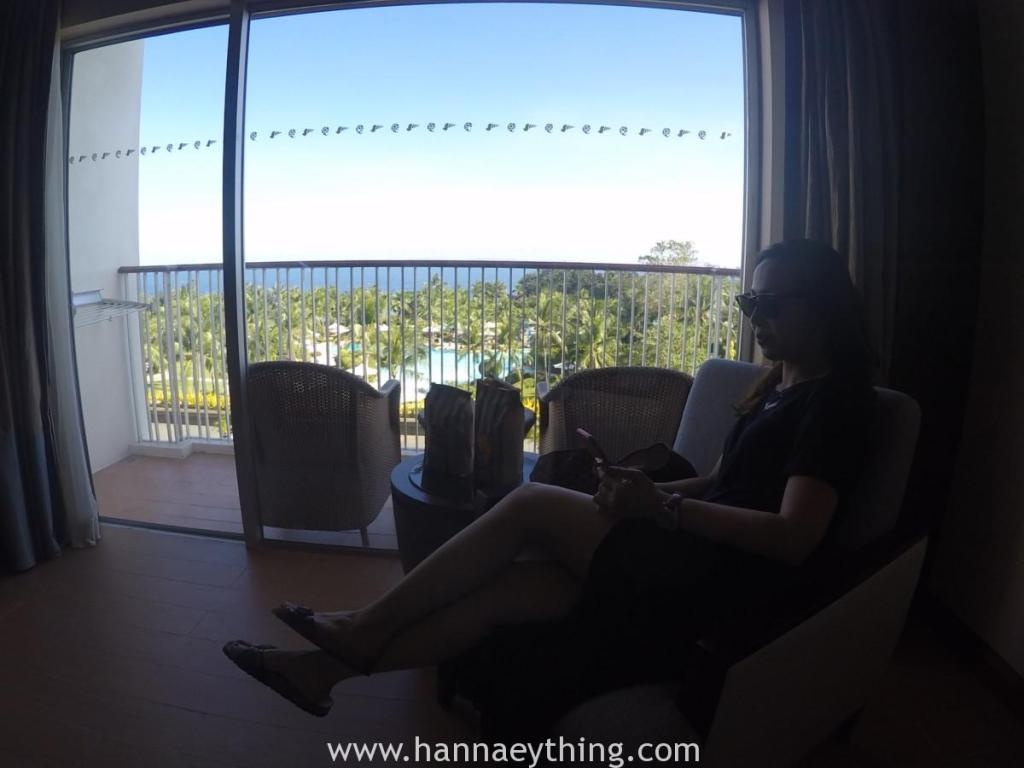 This is one of my favourite resorts because they have the best customer service and the best breakfast buffet in the island. You know when you are in Shangri-La Mactan when you feel truly at home with the staff -- they accommodate all your requests!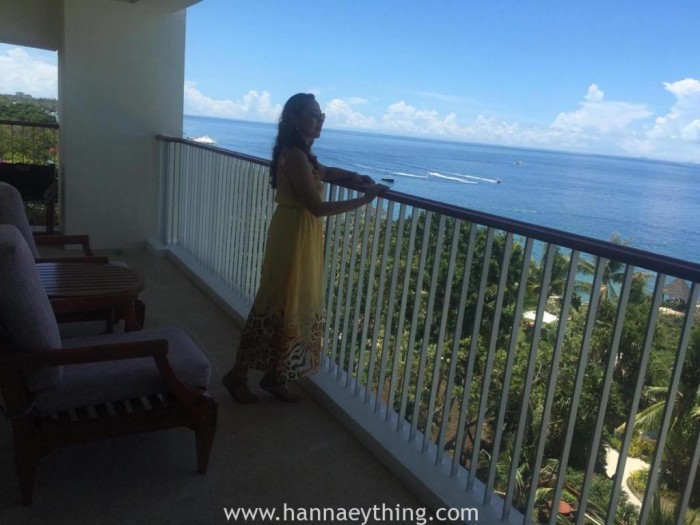 Panoramic view of Mactan Island at the Panorama Suite.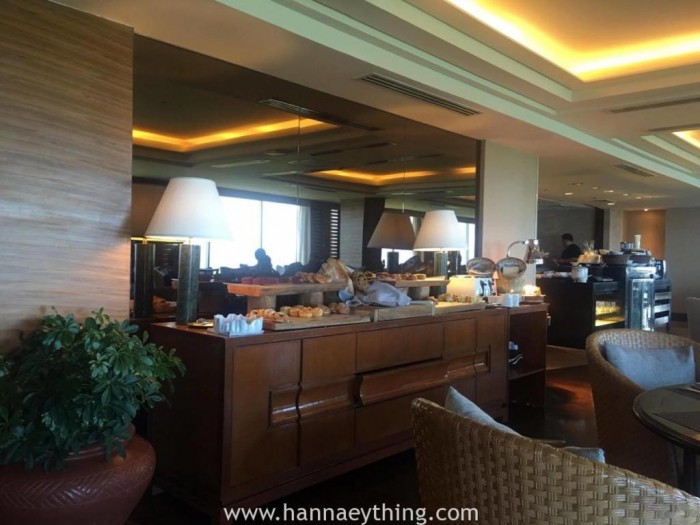 Shangri-La Ocean Club.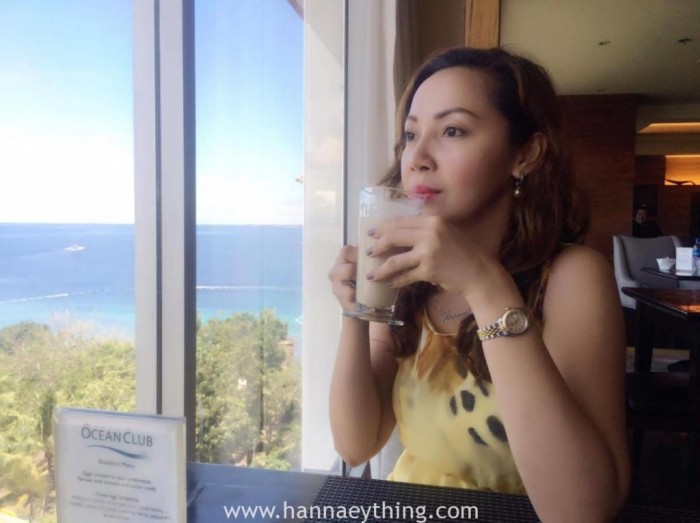 The best latte and view at the Ocean Club.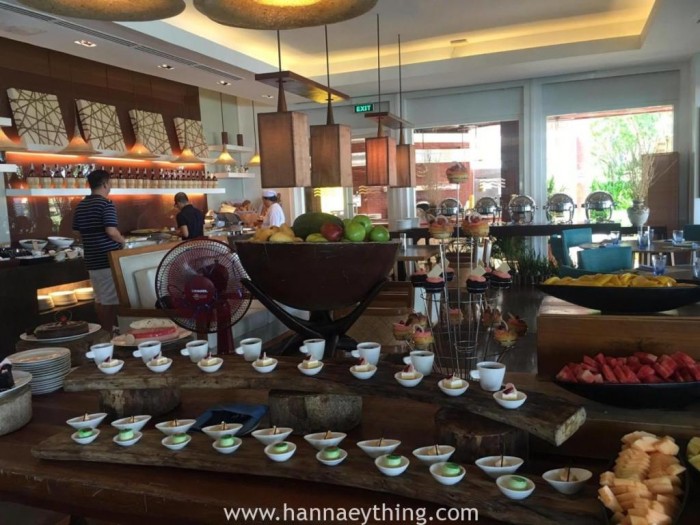 Acqua Restaurant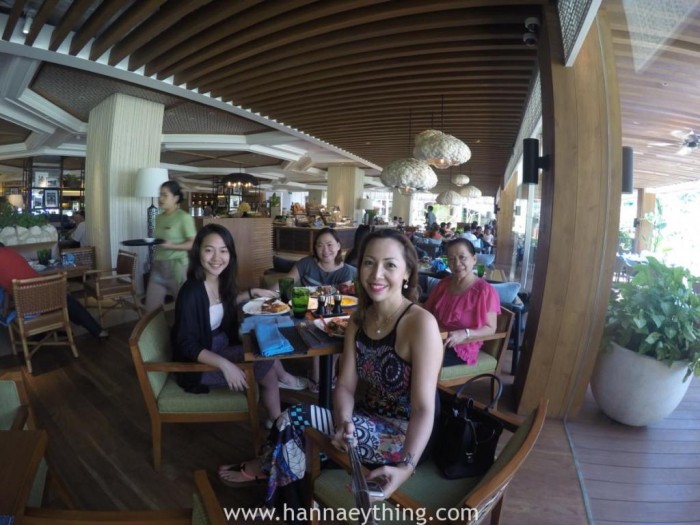 Tides Restaurant
2. Abaca Boutique Resort & Restaurant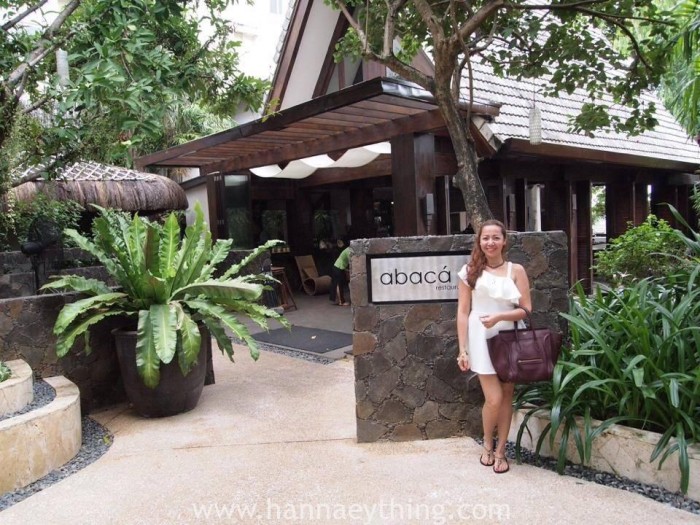 If you are looking for a resort with utmost privacy and a luxurious stay with personal butcher, then Abaca Boutique Resort is the best place for you.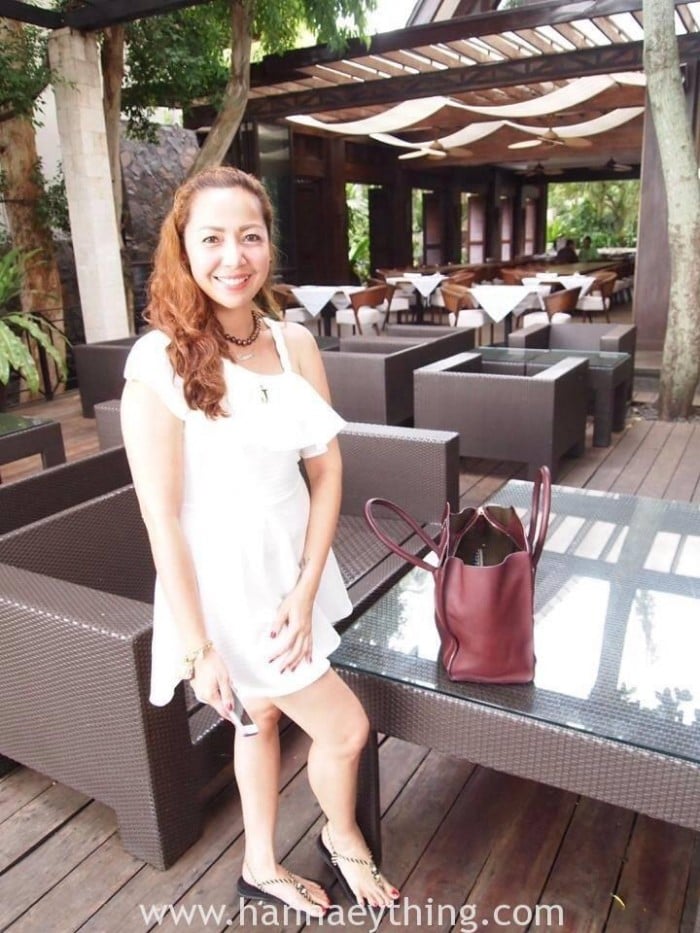 Abaca Restaurant. They accept walk-in guests for their restaurant but I suggest you call for reservations since they prioritise in-house guests, and the restaurant guests are only allowed at the dining area.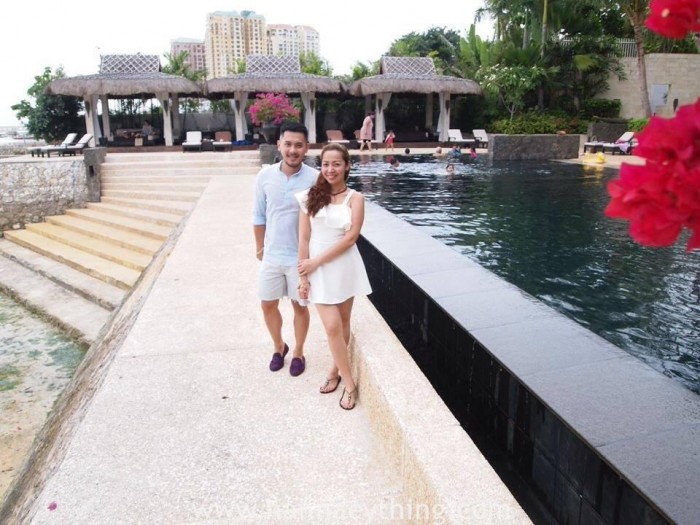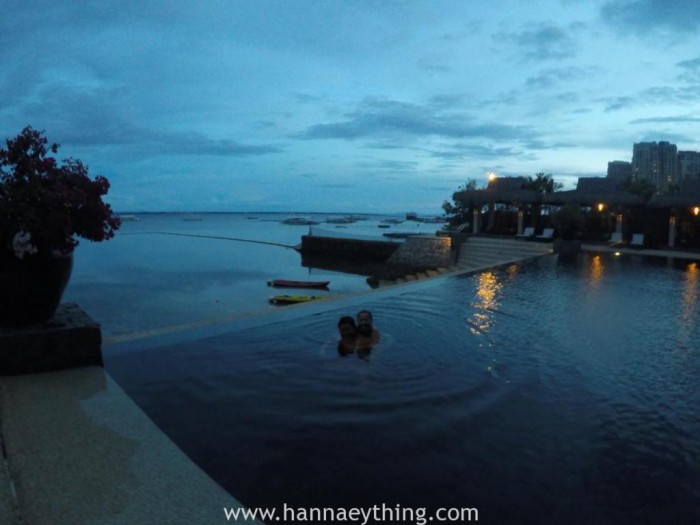 3. Chateau by The Sea
This is a relatively new resort in Mactan with six very spacious rooms. Chateau by the Sea has a beautiful glass-walled function room with a sea view. The guests can choose where to celebrate weddings, anniversaries and other celebrations at the function room, pool side or the patio near the sea.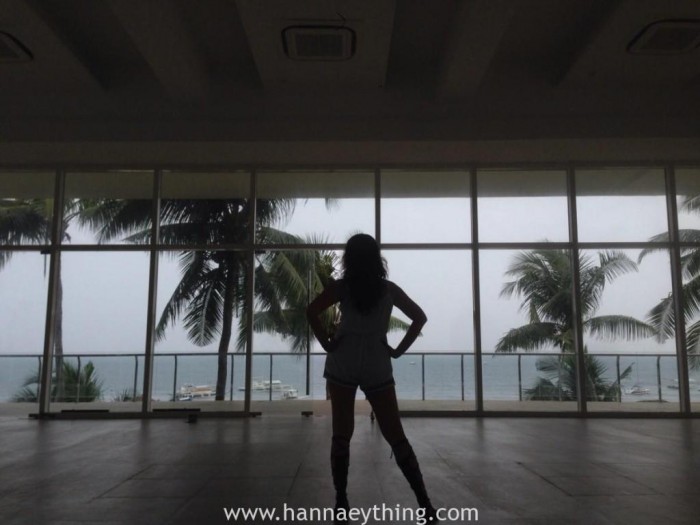 The main function room.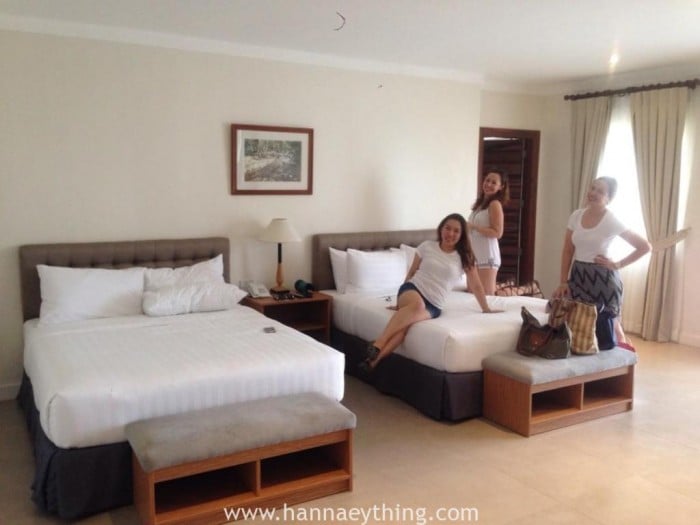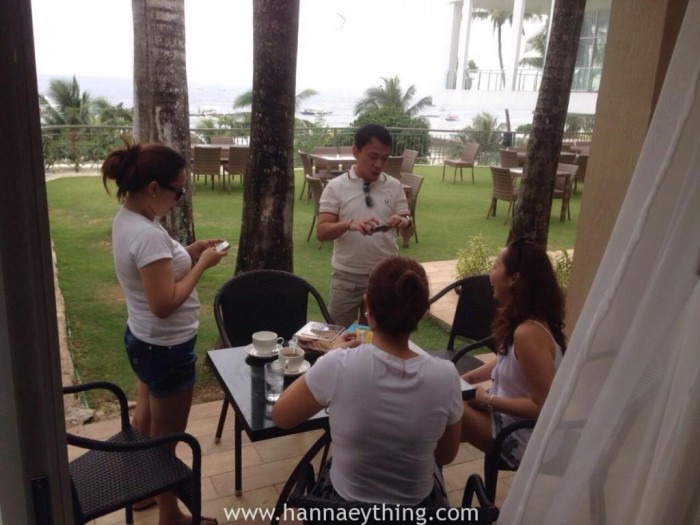 Outside our room, we have a place to have coffee and more chitchat.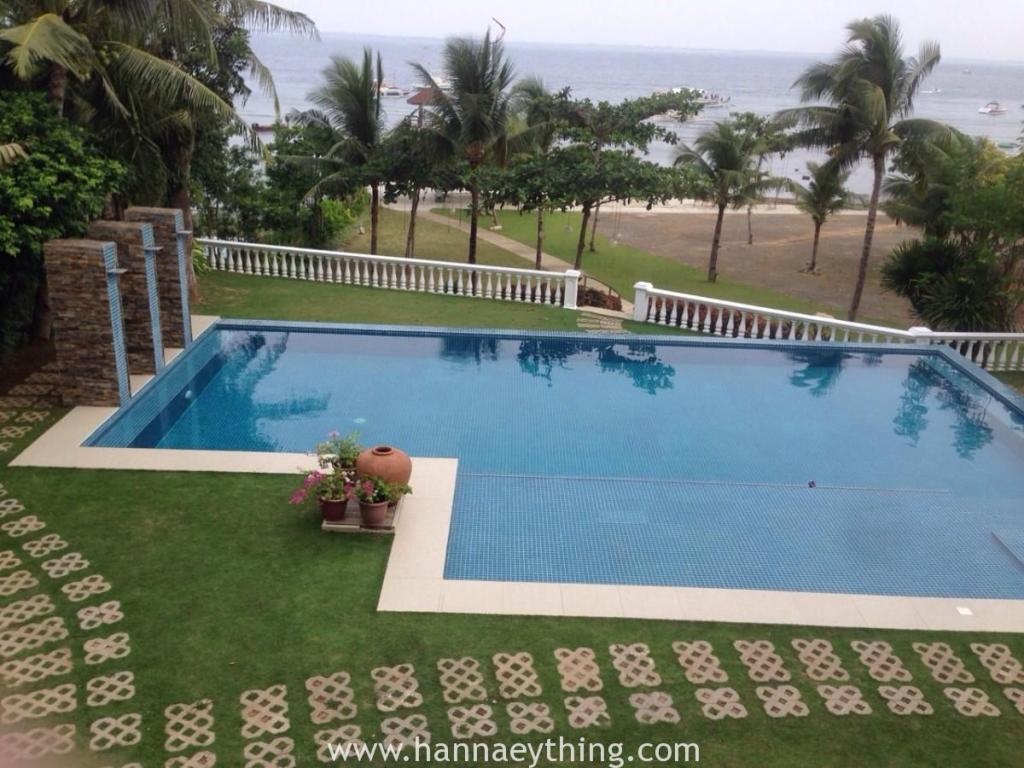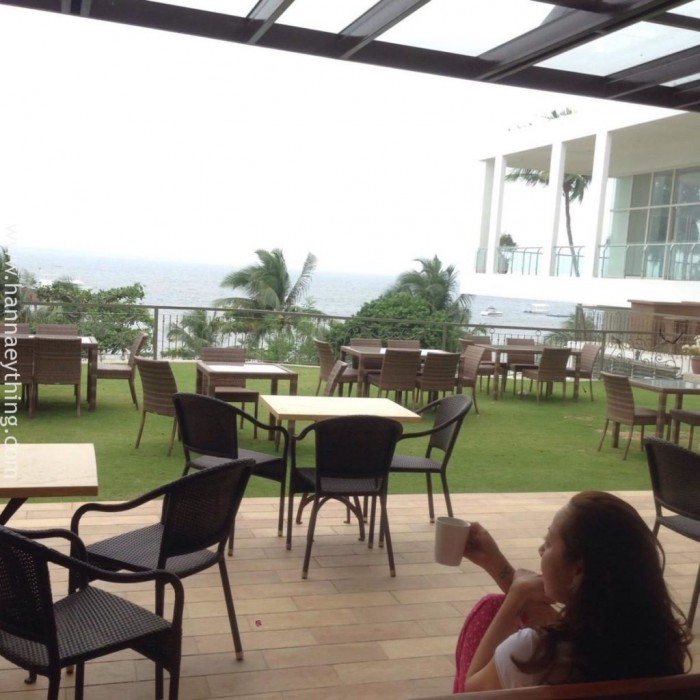 To my right is the glass-walled function room.
4. Movenpick Resort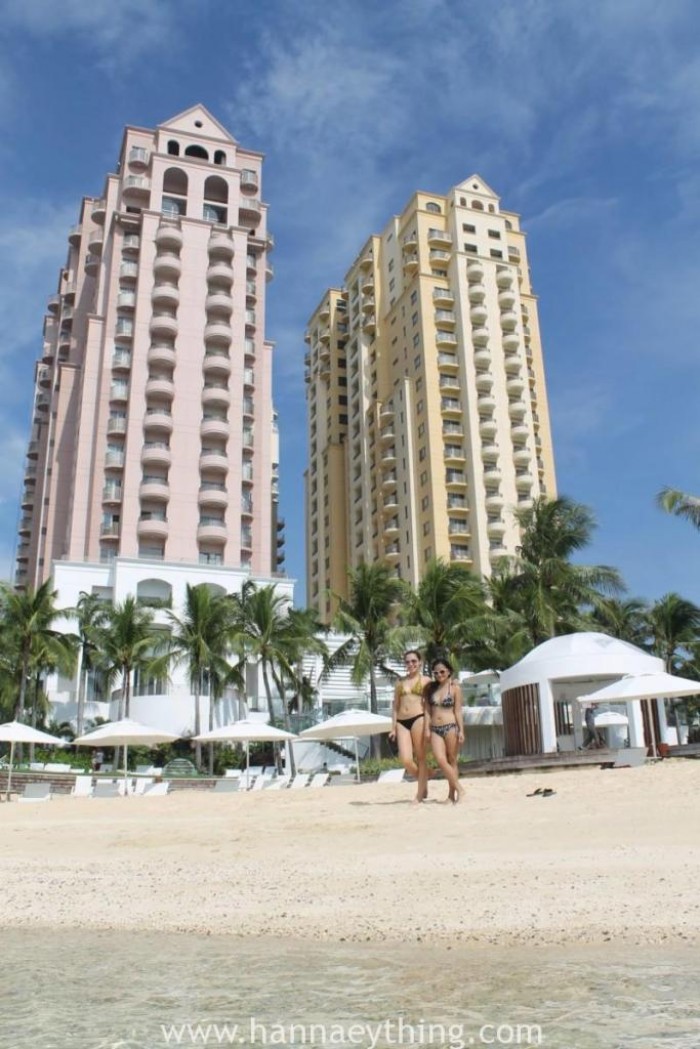 The highlight of the Movenpick Resort is their captivating Ibiza.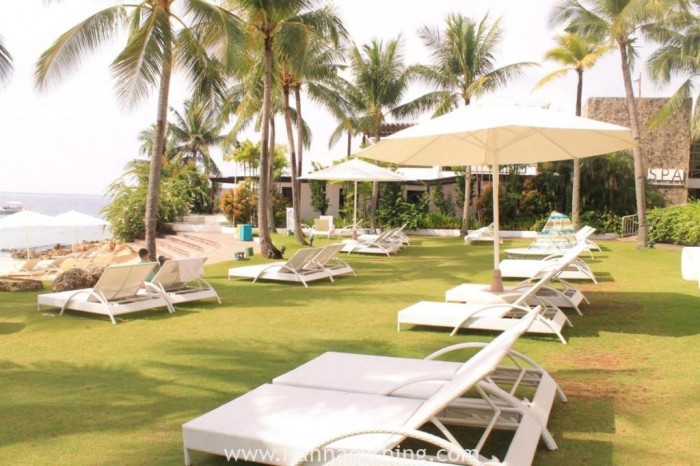 When you chill here, there are staff who will give you fresh cold towels and offer you head massage free of charge. It is such a treat!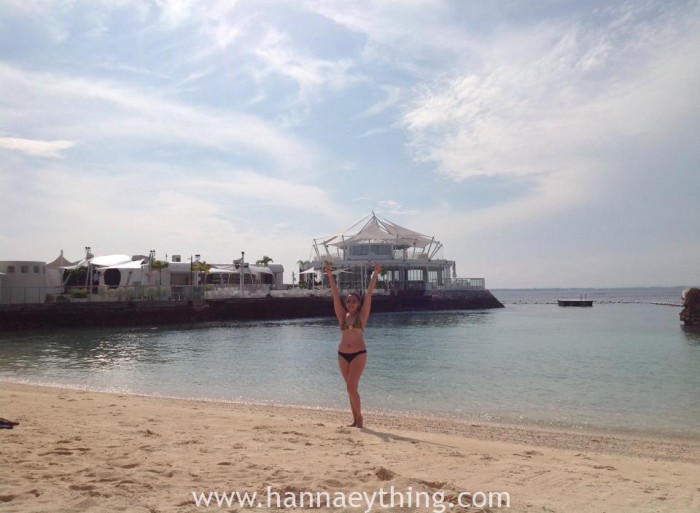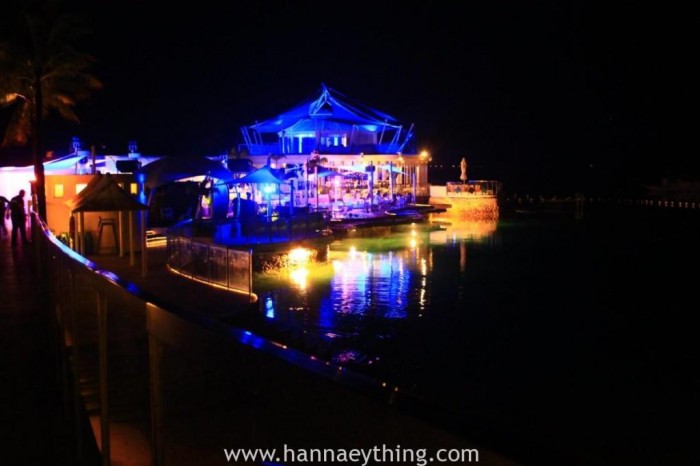 Ibiza at night taken from our room terrace. Photo Credit: Euco Dale Gayrama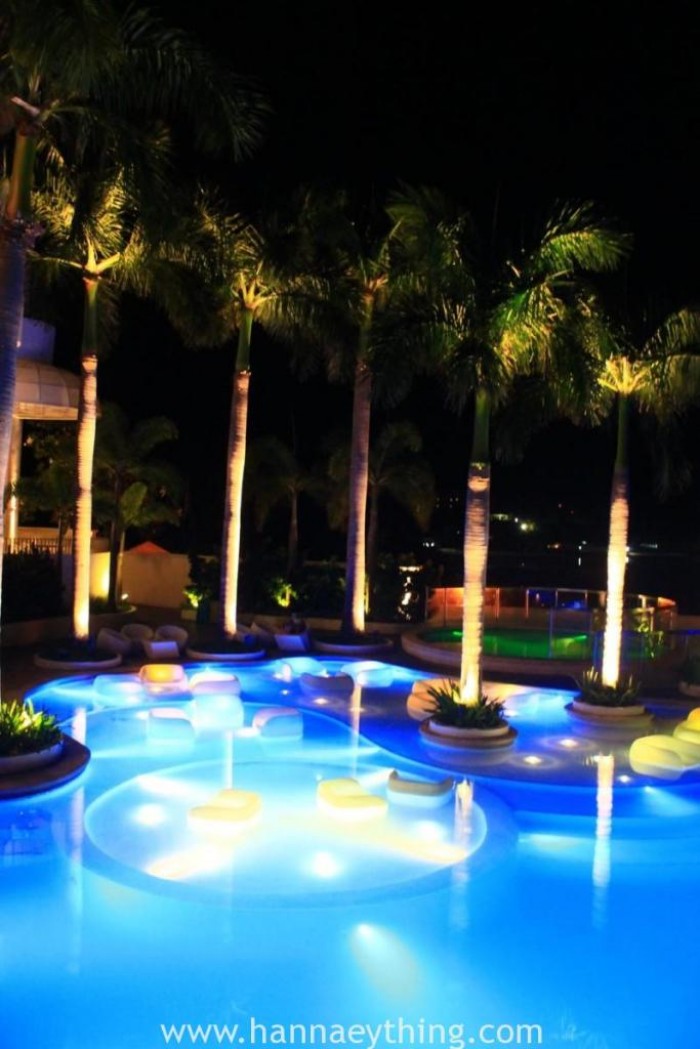 Pool at night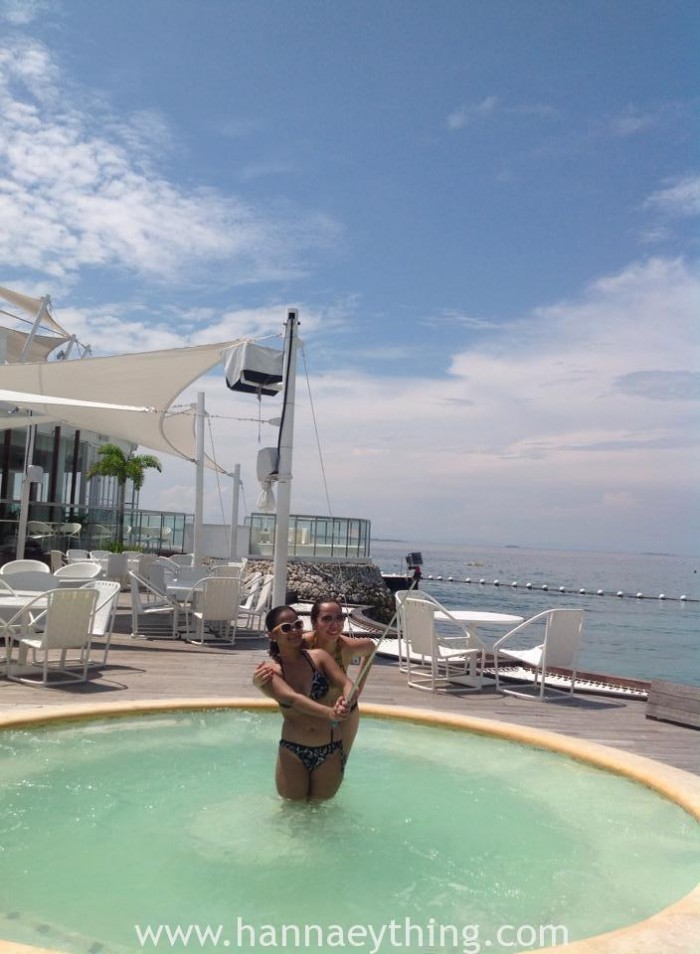 Ibiza at high noon
Also read: Talima Beach Villas and Dive Resort: A Tropical Hideaway in Olango Island, Cebu
5. JPark Island Resort and Waterpark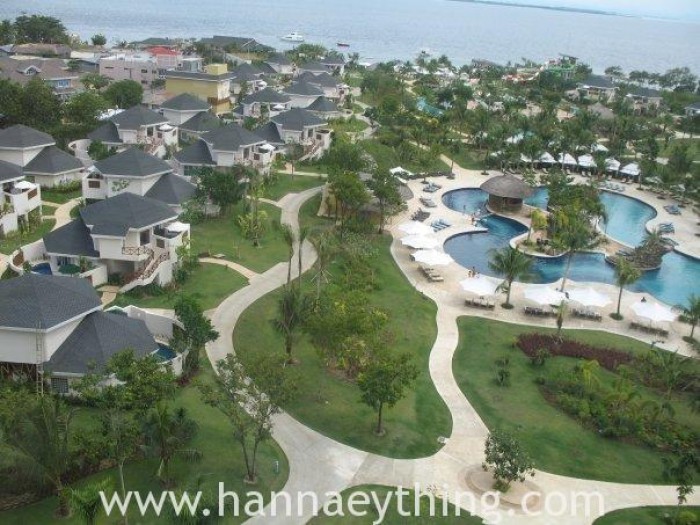 Formerly Imperial Palace Resort and Waterpark, JPark Island Resort takes pride in their waterpark which both children and adults can enjoy.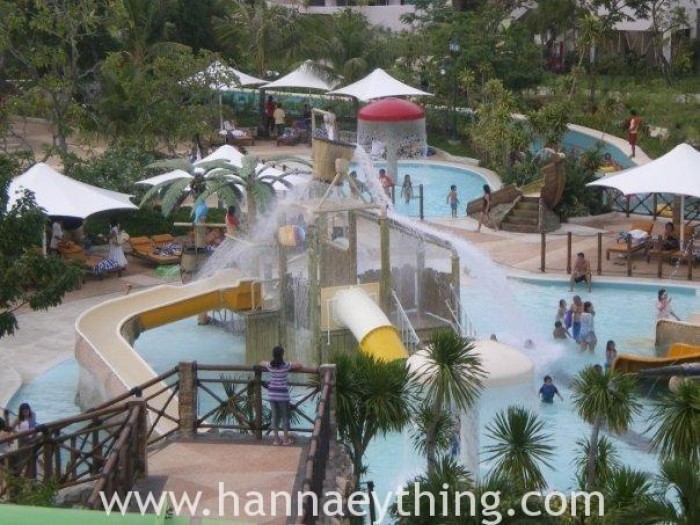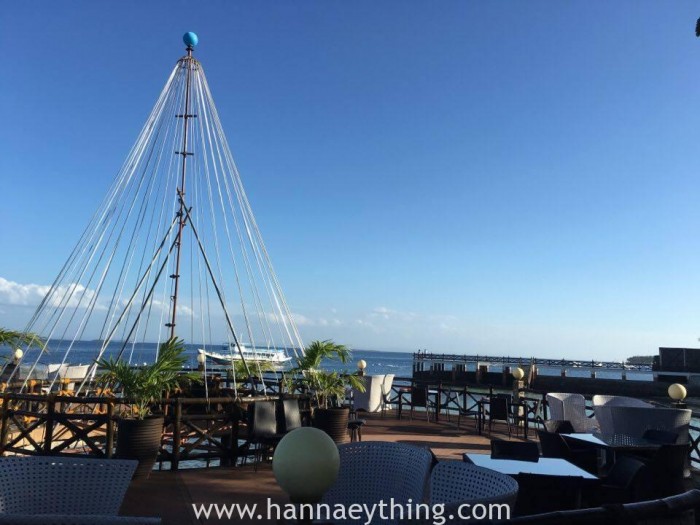 Perfect place for afternoon chill at Coral Seaside.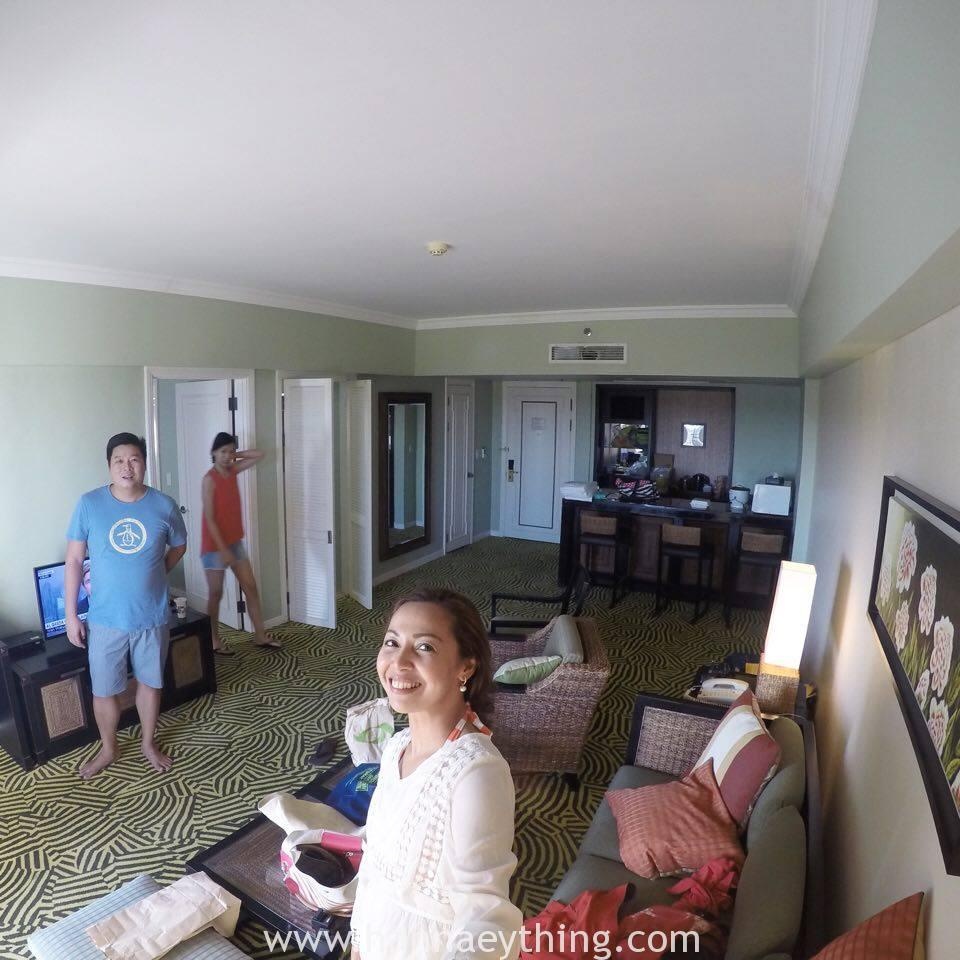 JPark Resort Suite Room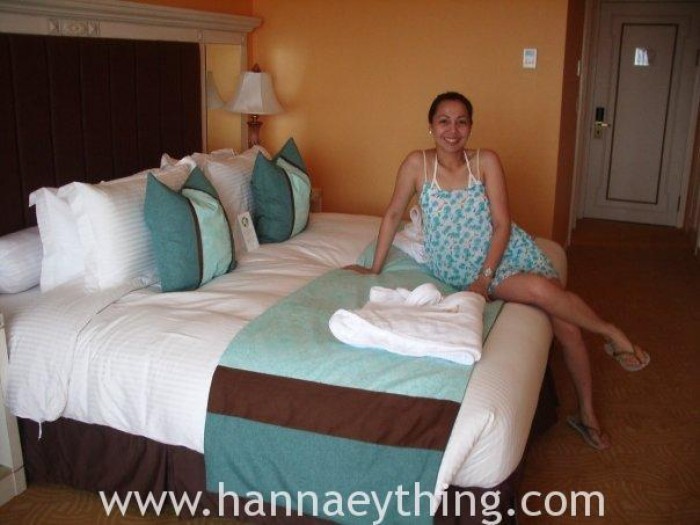 JPark Resort Deluxe Room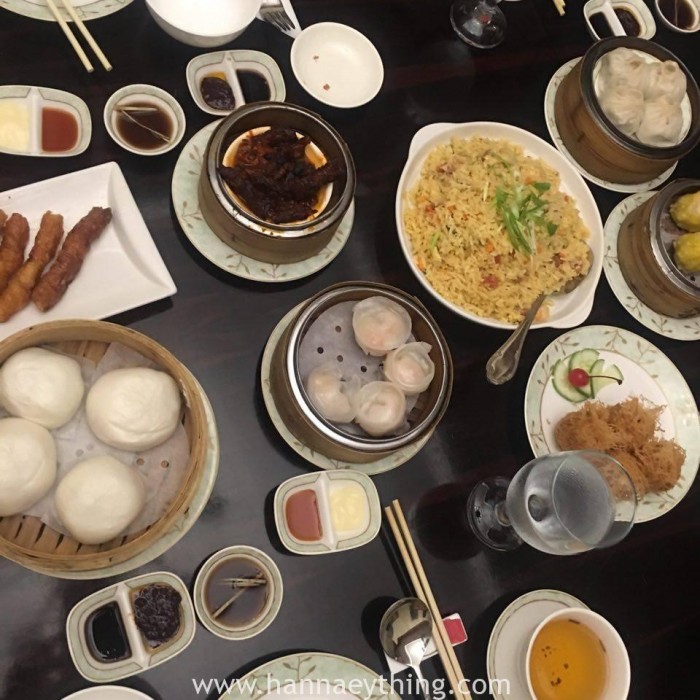 Ching Hai Restaurant-Jpark Island Resort & WaterPark
6. Crimson Resort and Spa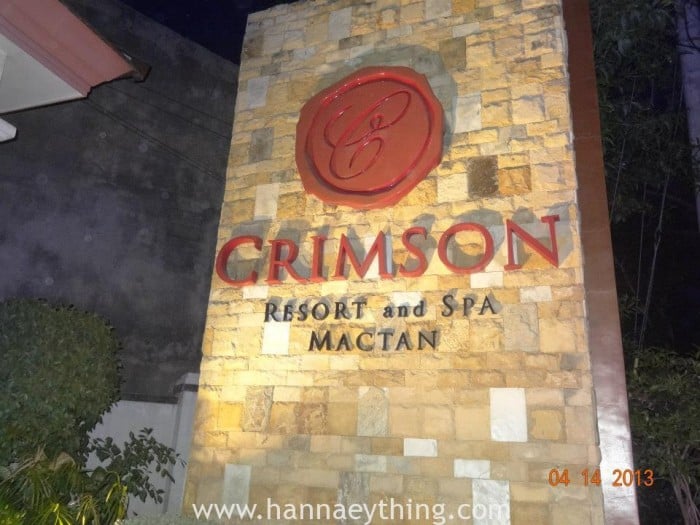 Crimson Resort and Spa takes pride on their villas with private pool. Their restaurant, Azure is a perfect place to chill in the afternoon. They have yummy ensaymadas sold at the hotel Bakery. All of their breads from 7:00 P.M. onwards are sold at 50% off.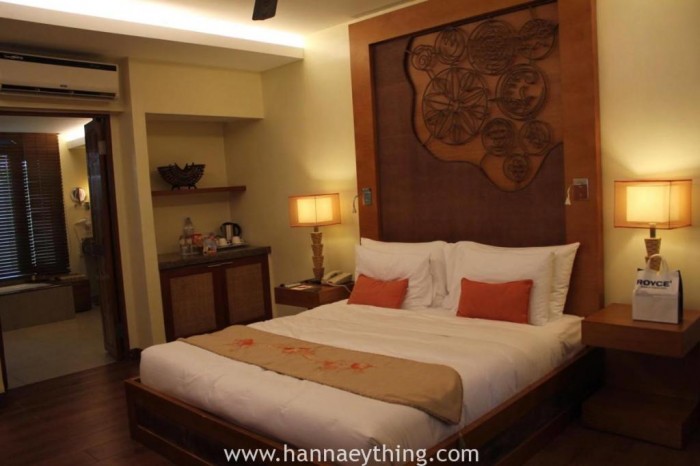 Image credit: Via Manansala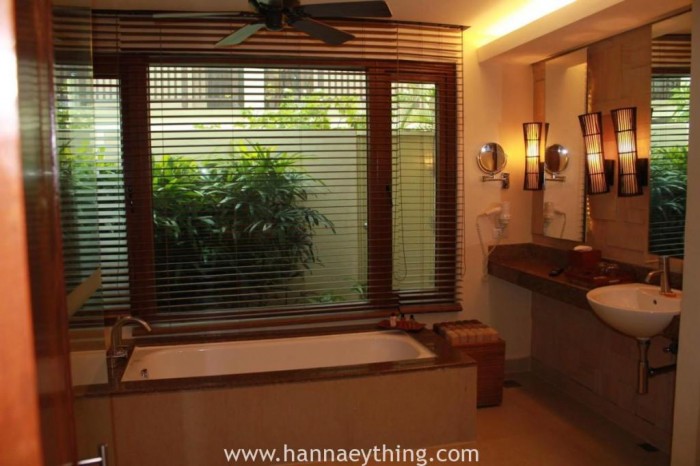 Image credit: Via Manansala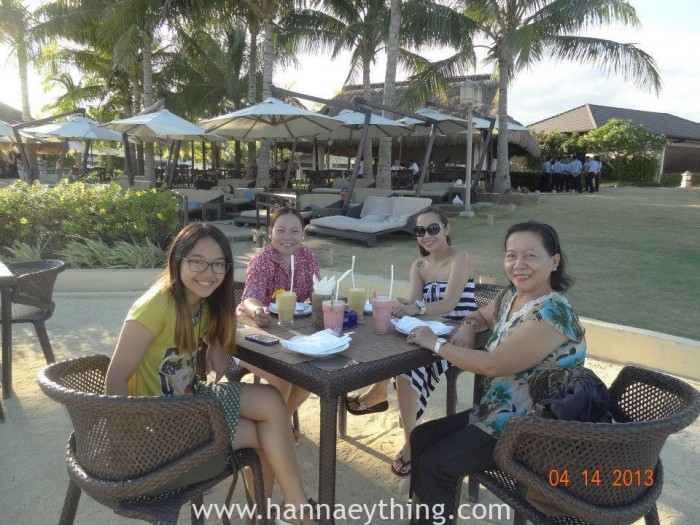 Chillin' at Azure Beach Club on a beautiful afternoon.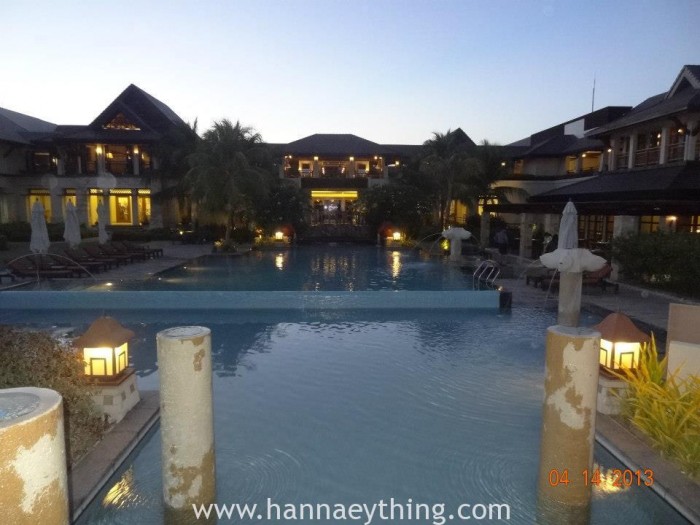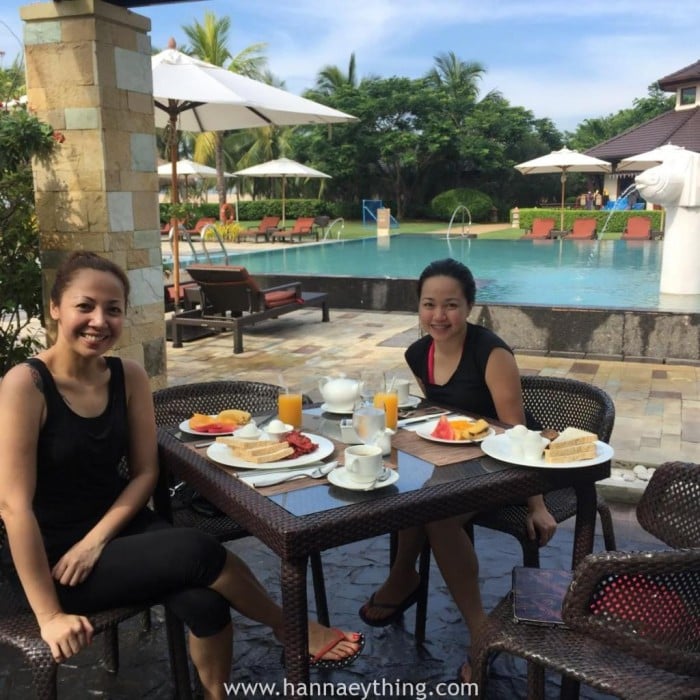 Post-morning run breakfast at Saffron Cafe.
7. Plantation Bay Resort and Spa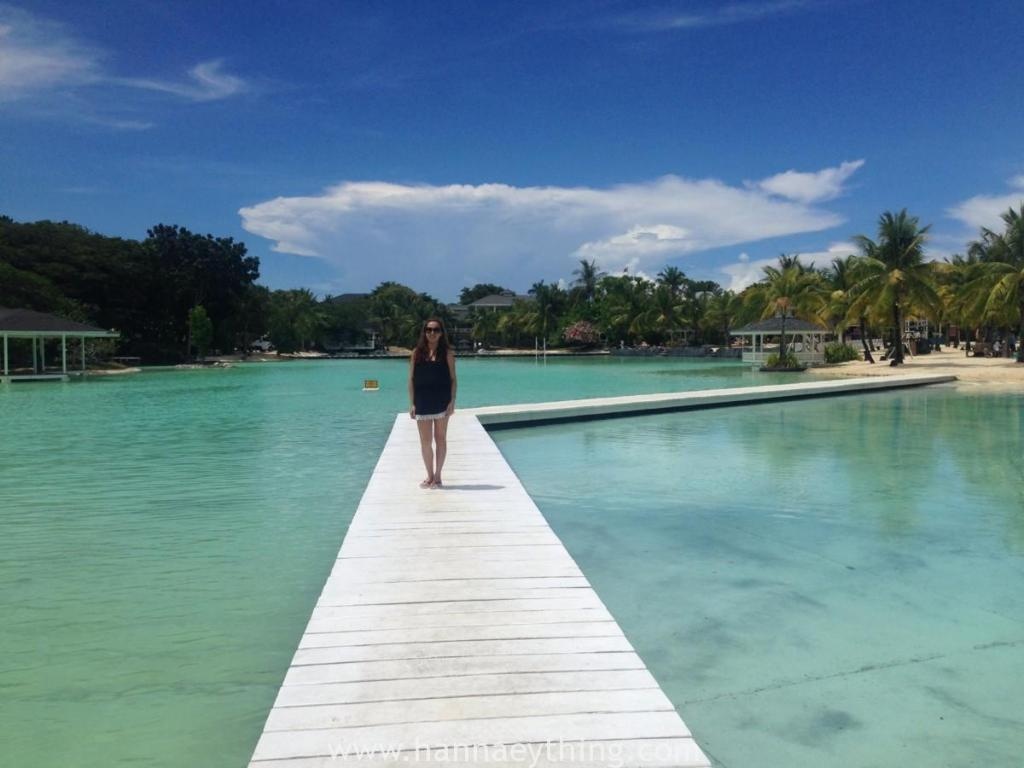 Plantation Bay Resort and Spa boasts of its 11 hectares of privately owned waterworks. One of the largest in Mactan Island.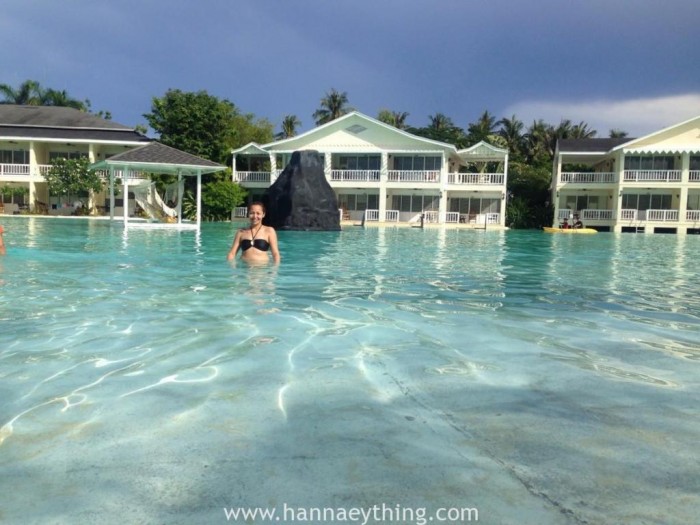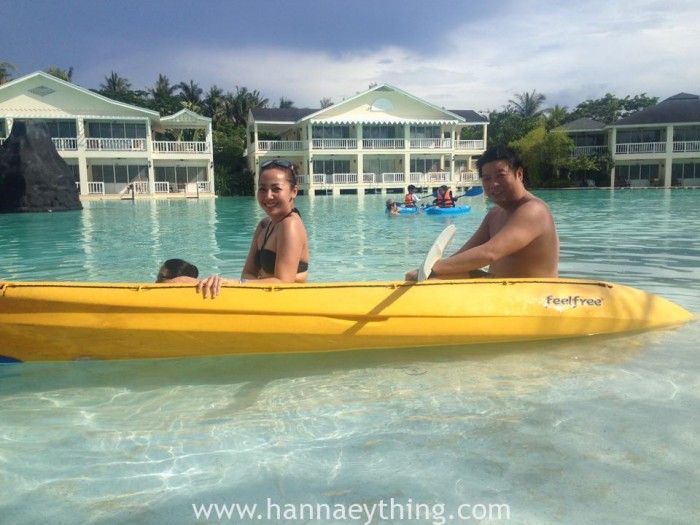 8. SotoGrande Hotel & Resort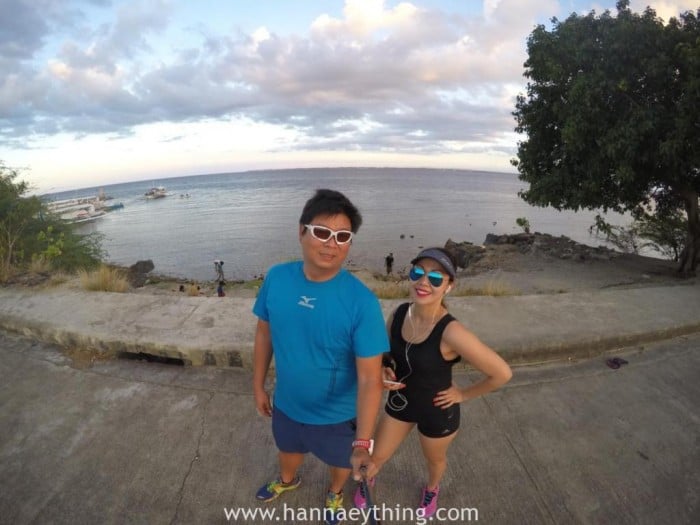 Afternoon run around the hotel with a scenic view.
We had a four nights staycation at the beautiful SotoGrande Hotel and Resort. What I love about this hotel is that they have a vast place to have a morning run or afternoon run with a scenic view.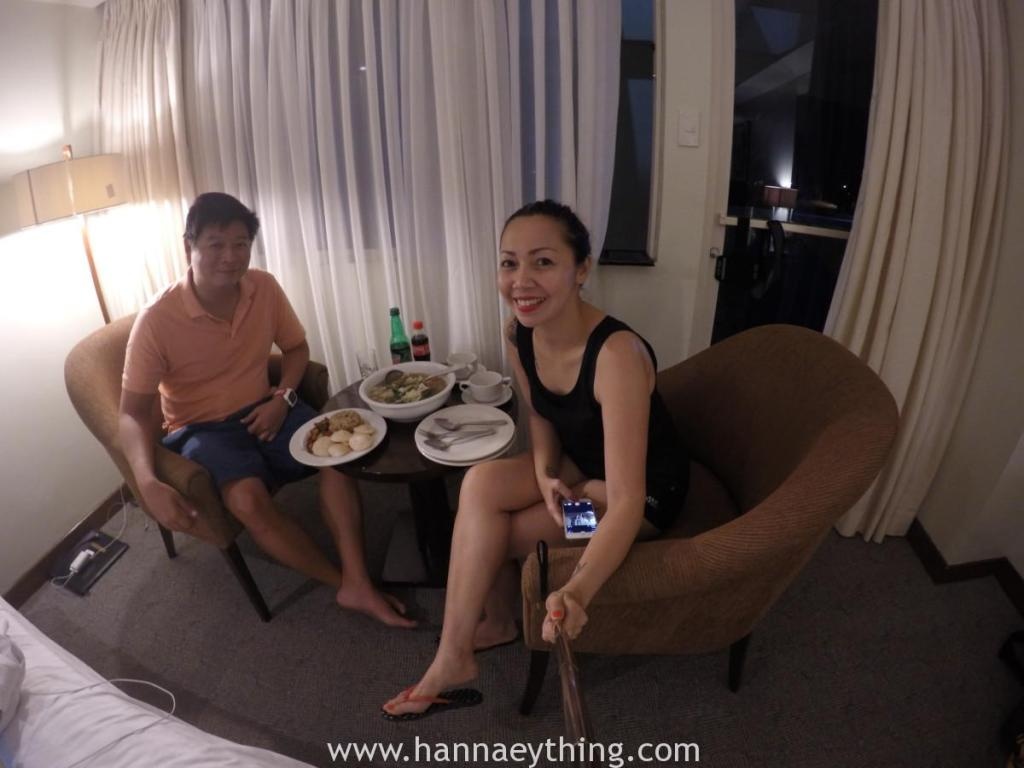 Room service dinner for our 4 nights staycation.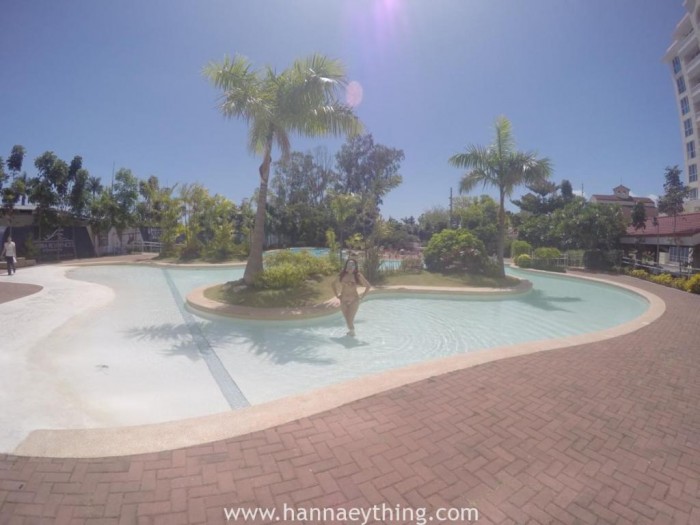 There you go! Here are my top resort picks at Mactan Island. There are resorts who are offering day time use too and accept walk in guests at their restaurants so you always have the options on how to spend your vacation. These resorts also offer water sport activities or island hopping packages so be sure to inquire at the front desk to thoroughly enjoy your holiday.
Also read: 16 Coolest Staycation Ideas in Manila