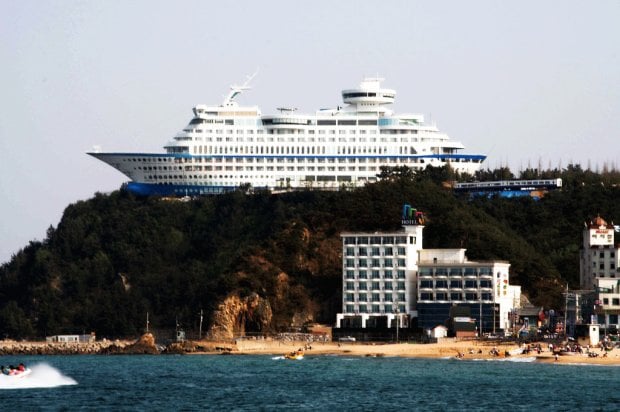 It may look like a cruise ship stuck on a hill but it's actually a hotel. Constructed on top of a sea cliff in Gangneung, South Korea, Sun Cruise Hotel emulates the experience of a luxury cruise without the motion sickness.
The whole idea may seem weird and funny but everything that this Sun Cruise Hotel has in store for all its guests is unmatched. Since the hotel is built high on the edge of a cliff, a stroll on the sun deck gives a refreshing sea breeze and spectacular views. The amenities, excellent service and gorgeous landscape of this peculiar hotel make for a memorable vacation in South Korea.
Let's have a short video tour around Sun Cruise Hotel.
37.683673, 129.043870,썬크루즈리조트 50-10 Jeongdongjin-ri, Gangdong-myeon Gangneung-si, 강원도 South Korea
Wouldn't you want to stay in such interesting accommodation? Check out TripZilla Travel Packages to South Korea.
Image credits: http://bit.ly/1wMmcuY