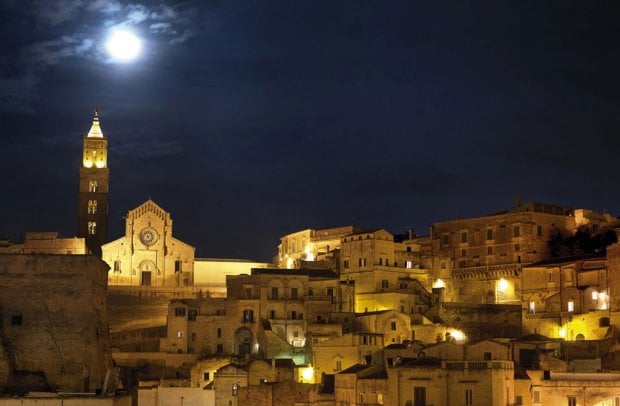 There's always that inexplicable sense of pleasure that draws people to stay at hotels built out of abandoned structures. If you're keen on this type of accommodation, Sextantio le Grotte della Civita in the UNESCO-listed town of Matera, Italy is a must-stay hotel for you.
Le Grotte Della Civita features 18 cave rooms, each giving its guests a unique, luxurious experience under a majestic cave setting. Built inside abandoned grottos, this medieval hotel remains mostly hidden in the community and not all tourism offices know of its existence. While there are no telephones or televisions, you don't need to worry about being completely disconnected from the world because there's WiFi in every room.
Let's check what this medieval hotel has in store for you.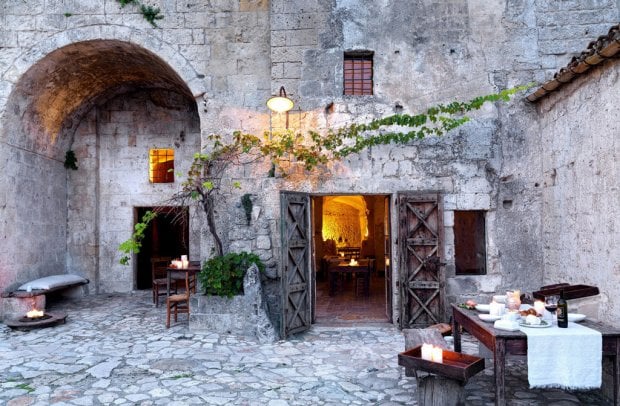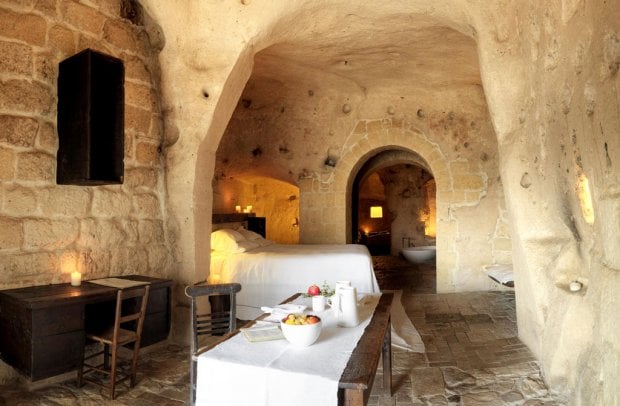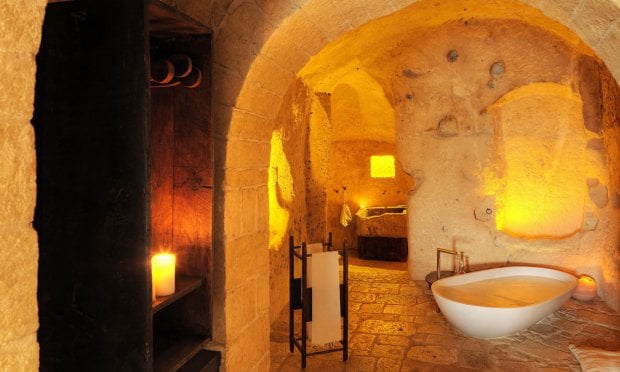 40.667627, 16.611822,Sextantio le Grotte della Civita, Via Civita, Matera, Italy
Stay at this unique hotel when you visit the historic city of Matera, Italy.
Image credits: sextantio.it