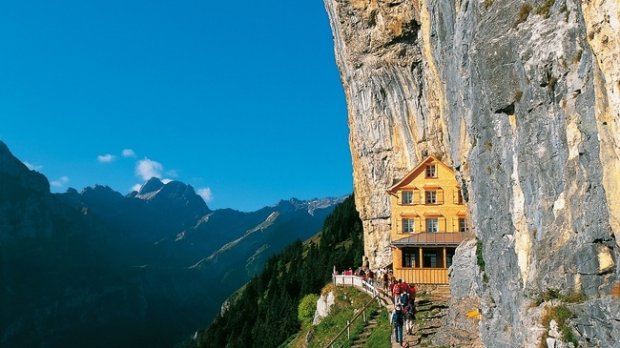 Image credits: myswitzerland.com
Located 1,454 metres (4,770 ft) above sea level, Berggasthaus Aescher-Wildkirchli is a must-stay cliffside guesthouse in the Swiss Alps. While it only provides basic amenities like beds and dormitories, this unique accommodation has a restaurant which allows guests to savour Rösti dishes while taking in the arresting views of the surrounding Alpstein area in Wasserauen, Switzerland.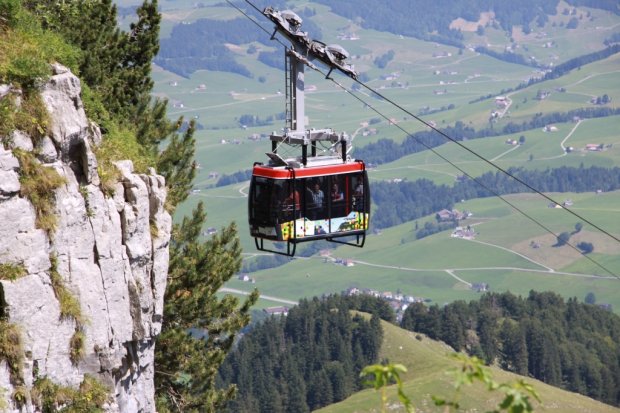 Image credits: raredelights.com
Its breathtaking location and impressive natural scenery make for a perfect mountain retreat. If you're too tired to go down, you may opt to ride a cable car that can take you back down to the valley. Do note that the Berggasthaus Aescher-Wildkirchli is only open from May until October 31 every year, so make your reservation as early as now.
47.283456, 9.414513,Berggasthaus Aescher-Wildkirchli, Schwende District, Switzerland
Stay at this cliffside guesthouse when you visit Switzerland from May to October.