A megalopolis of 32 boroughs and the capital of the United Kingdom, London is perhaps one of the most revered and acclaimed cities in the world. Establishing itself as a global hub for culture, music, education and finance, the UK's highly esteemed capital welcomes throngs of people each day – for obvious reasons.
Looking to kickstart your adventure in London but still perplexed as to where you should spend the nights at? This guide has you covered with its breakdown of the iconic districts you may want to reside in. From Kensington to Westminster, here are the best places to stay at in London, as well as their pros and cons: 
1. Westminster
With Big Ben, Buckingham Palace and the Houses of Parliament flanking you from all sides, Westminster is the undisputed central sightseeing spot. The ease of getting around coupled with the city's finest architectural gems make Westminster the prime tourist destination in London.
Who should stay in Westminster?
Luxury travellers
Elderly travellers
Travellers seeking quiet
Families
Pros
Architectural enclave of London
Central sightseeing spot
Easy to navigate and get around
Cons
Crowded
Lack of shops, eateries and commercial life
2. Kensington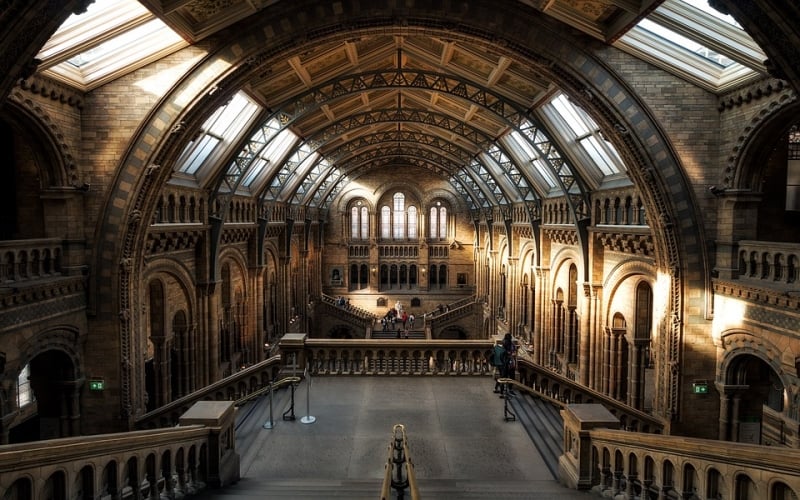 Packed with some of Britain's finest cultural institutions, Kensington's the perfect enclave for those looking to spend their days loitering around museums and rubbing shoulders with London's wealthiest. With top landmarks such as the Kensington Palace, Natural History Museum and the Victoria and Albert Museum, staying in this district will be a cultural paradise.
Who should stay in Kensington?
Solo backpackers
Luxury travellers
Museum lovers
Pros
Vibrant cultural scene of the city
Many accommodation options including hostels and hotels
Countless museums with free entry
Wide variety of shopping malls
Quiet
Attractions within walking distance of each other
Cons
Expensive
Away from London Stansted
3. City of London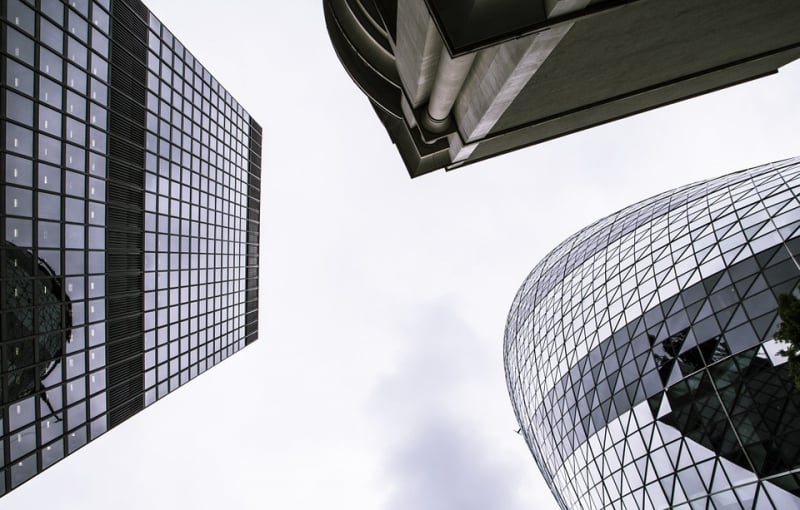 Reside in the midst of sky-high landmarks and gargantuan buildings! The City of London houses a mishmash of contemporary skyscrapers and fragments of medieval Roman structures. With many iconic sights nearby, including St Paul's Cathedral and the Tower of London, the City of London is for those looking to reside in the heart of one of the world's busiest cities.
Who should stay in the City of London?
Business travellers
Solo backpackers
Pros
Many prestigious hotels
Attractive nightlife including many bars and international restaurants
Close to some A-list attractions
Cons
Very expensive
Office crowds aplenty
Few budget accommodations
4. Covent Garden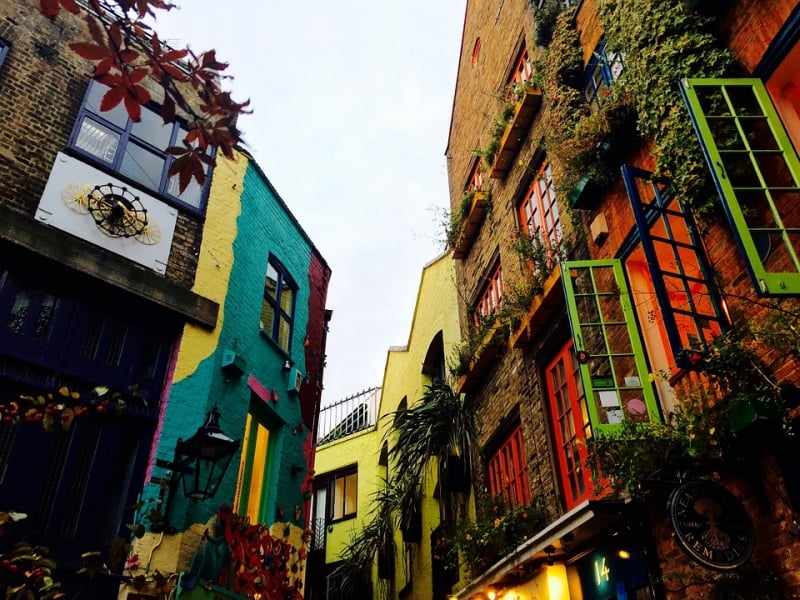 Covent Garden is akin to a huge bazaar that embraces contemporary living without compromising on its historical heritage. The result? A nostalgic environment with entertainment at every corner. Explore London's rustic and cultural district with a cup of freshly brewed coffee in hand. At night, swap that cup for a pint of London's famous craft beers.
Who should stay in Covent Garden?
Luxury travellers
Shopaholics
Travellers seeking an eclectic selection of nightlife
Groups of friends
Pros
Within midst of London's cultural haunts
Abundance of nightlife, shops and eateries
Gathering spot for travellers
Many markets, tea shops, grocers and souvenir shops
Cons
Crowded
Slightly inaccessible from airports
5. Mayfair-Marylebone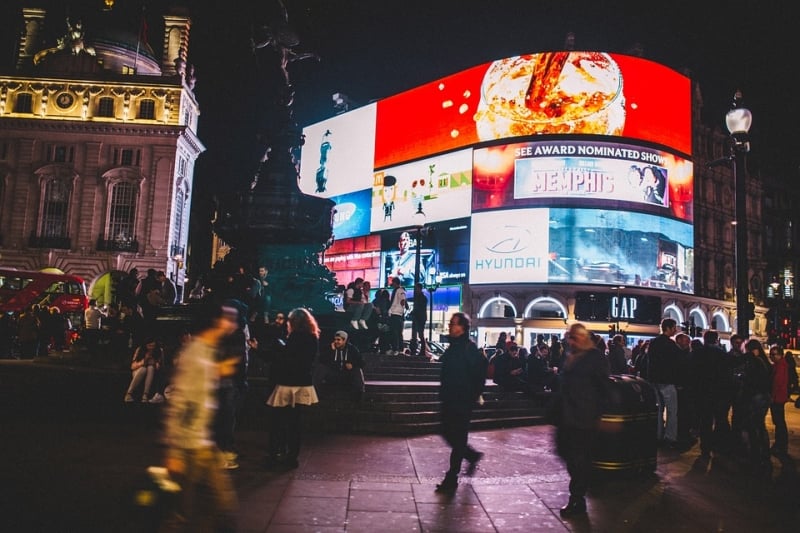 London's premium shopping belt will leave shopaholics craving for more. Mayfair-Marylebone plays home to the iconic Oxford Street, Bond Street and Regent Street where visitors will find themselves spoilt for choice with the eclectic range of brands on offer! You'll be right smack in the middle of an exclusively chic part of London.
Who should stay in Mayfair-Marylebone?
Luxury travellers
Families
Shopaholics
Solo travellers
Pros
Shop London's premium shopping belt
Abundance of nightlife, shops and eateries
London's main entertainment grounds
Cons
Crowded
Slightly inaccessible from airports
Very expensive
Potential pickpockets
6. Shoreditch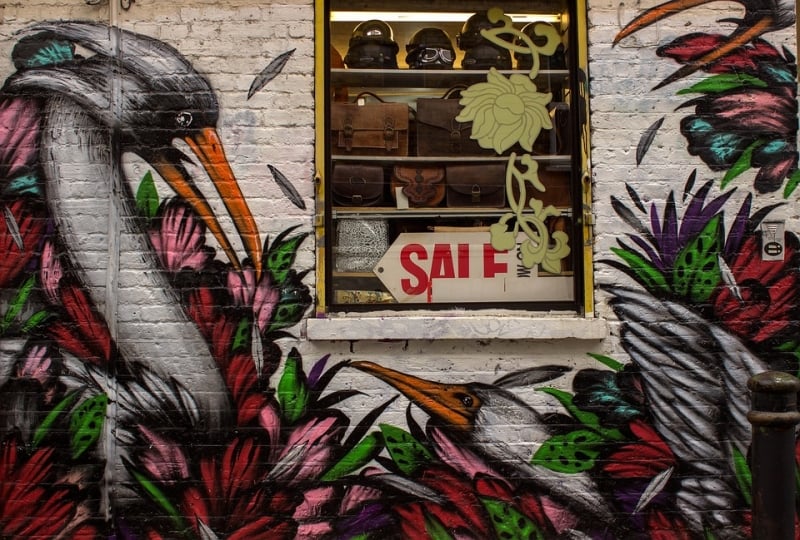 The hipster enclave of London, Shoreditch boasts numerous art galleries and art murals in every street. Brimming with creativity and curated quirks, this trendy area of London will transport you to a whole different environment away from the usual established cityscape. See London in all its raw, youthful and elegant state here at Shoreditch.
Who should stay in Shoreditch?
Groups of friends
Solo travellers
Art lovers
Trendy travellers looking for an unconventional experience
Pros
Abundance of nightlife, shops and eateries
London's art grounds
Artsy district
More affordable
Cons
7. Camden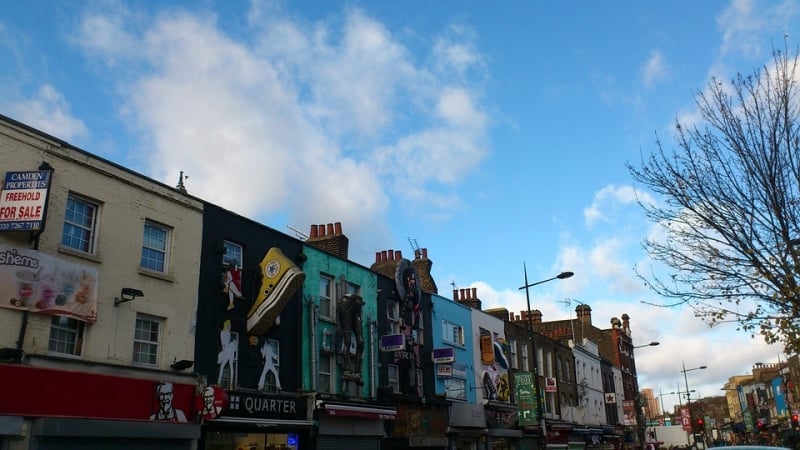 Home to three of London's most important railway stations – King's Cross, St Pancras and Euston –  Camden's Bohemian district hosts iconic markets that attract throngs of tourists. On top of its great nightlife, Camden also gathers many backpackers and solo travellers converging towards the many hostels available. 
Who should stay in Camden?
Groups of friends
Solo travellers
Backpackers
Pros
Abundance of nightlife, shops and eateries
Affordable location
Conveniently located near three major railway stations
Cheap quality eats
Cons
Dingier part of town
Occasionally associated with drug users
Fake branded goods on sale
Whether it is for business, family or solo travel, London has plenty to offer its many visitors from all over the world! It's time to start planning for your great UK escapade and explore the various parts of London, starting with this nifty guide.