Although many visit Kyoto and experience the heritage sites, temples, ancient pedestrian-only streets and marvel at all the delicacies in Nishiki market, not many – not even the Japanese tourists – tread outside the city and the mountainous surroundings.
If you want to have a unique experience other than dressing up as a geisha, head to Ohara, an hour north of Kyoto by bus. It's worth a visit to Sanzenin Temple and to stay overnight in a small temple nearby. Kyoto excels in natural and heritage beauty during all the seasons, and Ohara reflects this. You can see blossoms in spring, koyo (the changing foliage colours) in autumn, vibrant green in summer, and snow blanketing of forests and temples in winter.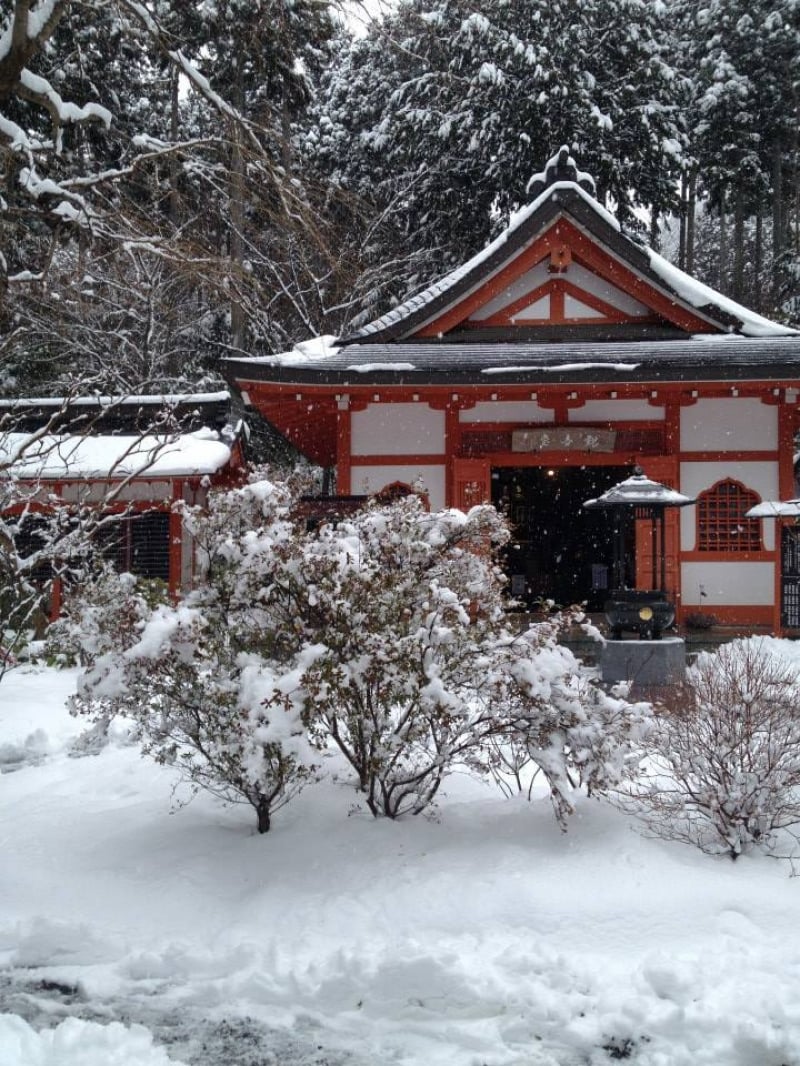 Sanzenin is a serious competitor in the league of Kyoto temples. The buildings are dated from the 12th century and complement the nature that surrounds them. You can easily spend two hours roaming around the gardens and the temple buildings, and have seasonal bowls of local goodies once you've had a good browse of the place.
An overnight temple stay is nothing new in the history of domestic Japanese tourism. Monks who used to go on pilgrimages would stay overnight in temples, and those who travelled long distances on foot and horseback also did so. The key benefits of staying in a temple rather than any other accommodation are to be able to join morning prayers and chants, and perhaps also meditation. The resident priest would also be able to explain the local history and the specific sect of Buddhism he preaches, as well as his own way of local life. Try to bring a Japanese-speaker with you, as the more you get off the beaten track, the less you're likely to find English-speaking locals.
Visiting in February, we happily trudged through the snow to find the entrance of Jorengein, the small temple we would be staying in. The temple is surrounded by woodland and streams, which made it even more picturesque and tranquil. The lady of the temple guided us into our private spacious room complete with kotatu (table with blanket and heater), green tea and lots of futon mattresses and blankets. With no modern amenities like TV, wifi or aircon heaters, it was going to be a very simple night of eating, having a bath (unfortunately they didn't have much hot water that evening) and wrapping up in the kotatu for an early morning rise.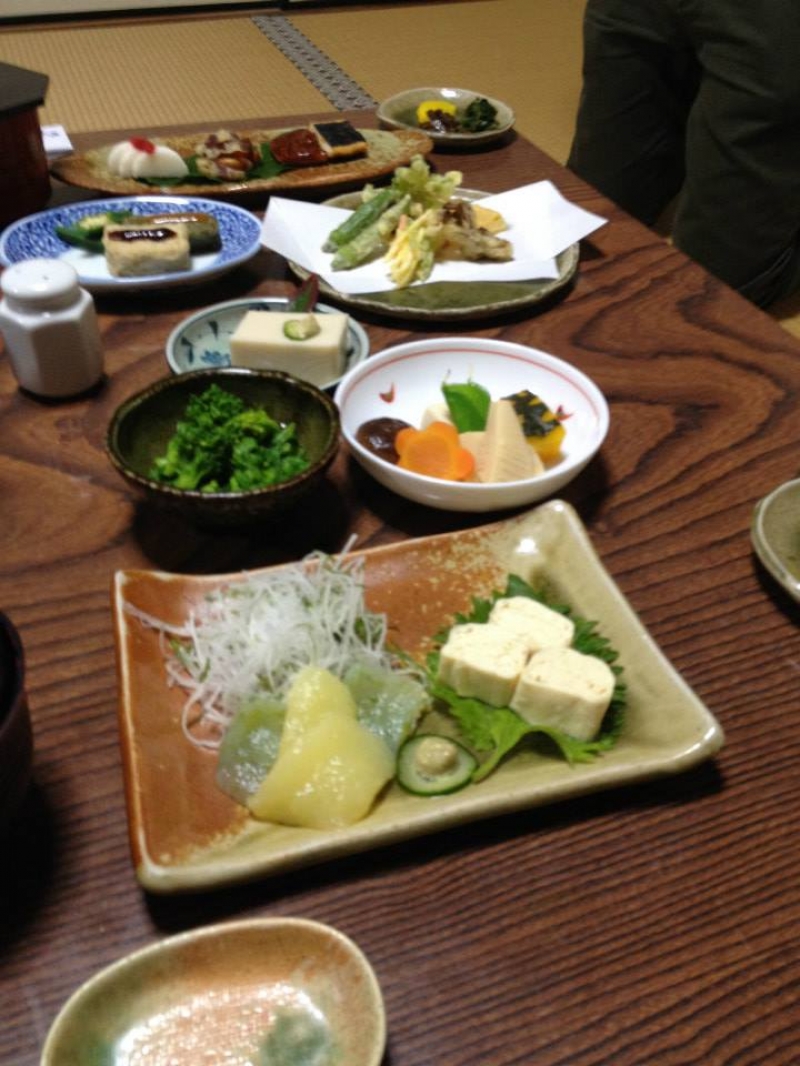 Supper seemed like a show of shojin (vegetarian) cuisine. All the ingredients were locally sourced from the mountains, with not much use of oil, and of course, seasonal ingredients. Each flavour was slightly different to another, and the colours of all the small plates, bowls and beautiful food made it a Michelin star experience (minus the price tag). The meal itself was already worth the trip.
One thought that crossed our minds was where the actual temple was. The building itself looked like a small temple from the outside, but we hadn't seen any evidence of any monk or prayer room.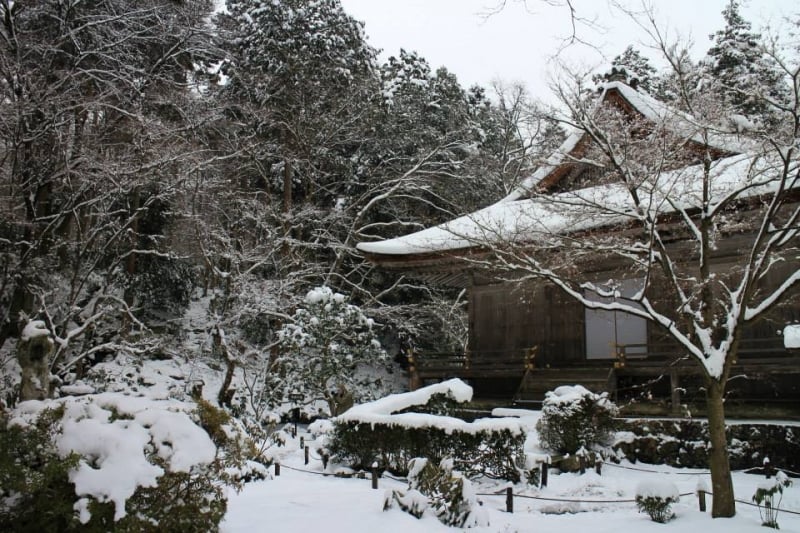 In the morning, I gasped upon opening the curtains and seeing the wonderful scene outside; another layer of fresh powder snow had fallen and camellias bid good morning while their faces hid beneath a thick caking of snow.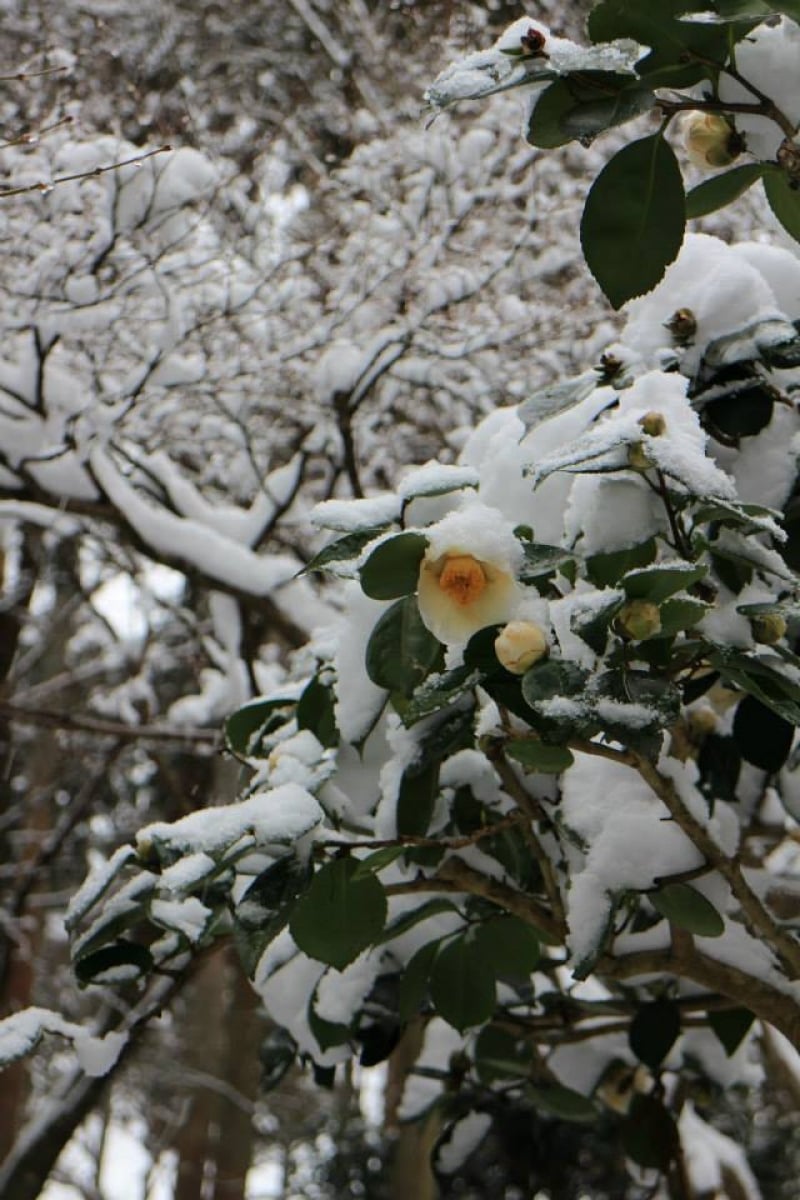 Before breakfast, it was time for morning prayers and it then became apparent that the prayer (or "temple" room) was next door to our own room. Purple drapes, golden ornaments and pine wood features awed the visitors – it was completely unexpected. Manuscripts are passed around to read out loud for prayer, and the priest (dressed in purple and gold himself) then explained the local history of Buddhism, and about the rituals performed. After feeling somewhat peaceful, it was time for breakfast.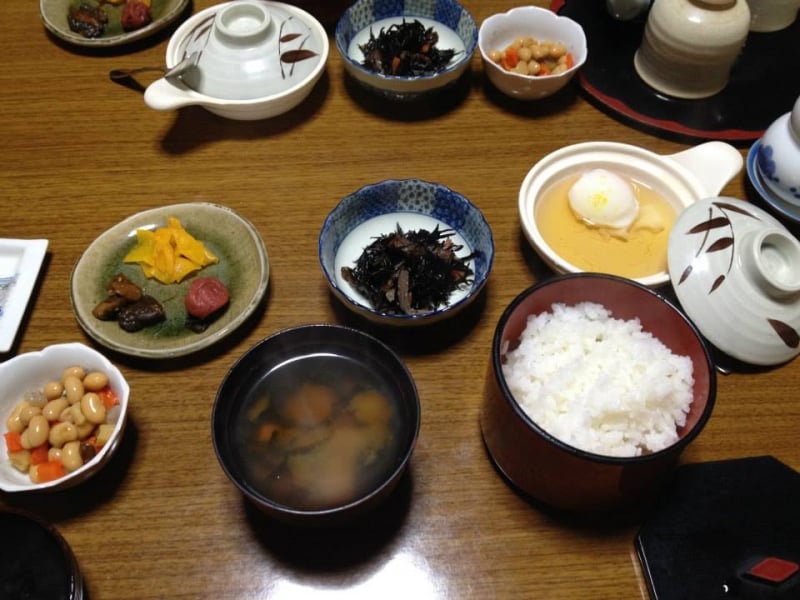 Breakfast was set back in the room. It was plentiful, flavoursome, healthy and delicious. Upon checking out we had a walk further up the mountain from the temple; gazing at the silent woods, birds chirping and sending light showers of powder snow from the trees to scatter in air, and streams trickling its way through the stillness.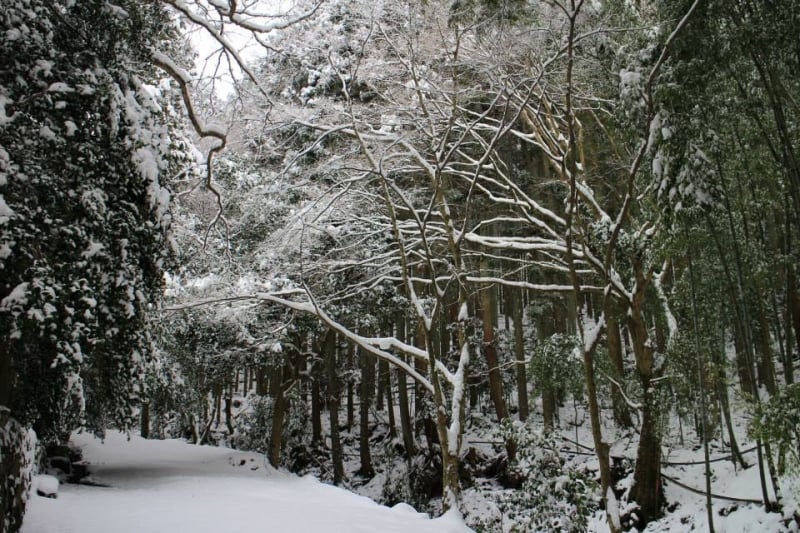 It was time to head back into downtown Kyoto again and I smiled at that thought. I was ready for more food – my stomach grumbled after all the extreme healthiness, and my body was somewhat craving for a Mos Burger (oil inclusive).
Jorengein (浄蓮華院)
Phone: +81 75-744-2408
Price: JPY 8,000 per person, including homemade supper and breakfast (remember to bring your own towel and bathroom goodies) or JPY 3,500 per person for shojin supper without an overnight stay.