Brimming with uber-trendy cafes, large-scale shopping malls, thrilling amusement parks and mouth-watering food trails, JB makes for a fantastic destination to host that long-awaited getaway. Cracking your head over which hotel to settle for?
With these 10 superb Airbnb apartment picks, all situated in prime areas, you really should rethink that hotel reservation. On top of a homely atmosphere, each of these apartments gives you access to a swimming pool for a cool dip at the end of the day. And they come with Wifi, because priorities.
The cream on the cake: These Airbnb stays cost a fraction of a similar-sized hotel room, especially if you're travelling in big groups! It's time to minimise room expenditures and maximise your shopping and feasting budget.
Note: Prices mentioned below are per person per night, inclusive of Airbnb service fee and cleaning fee (if any).
1. The Cosy Studio near JBCC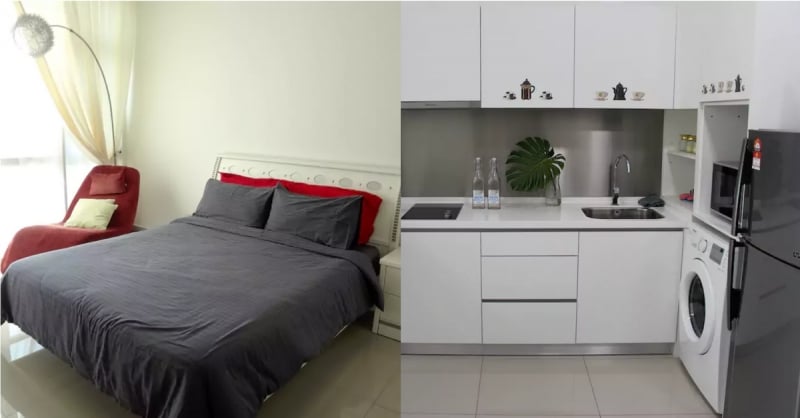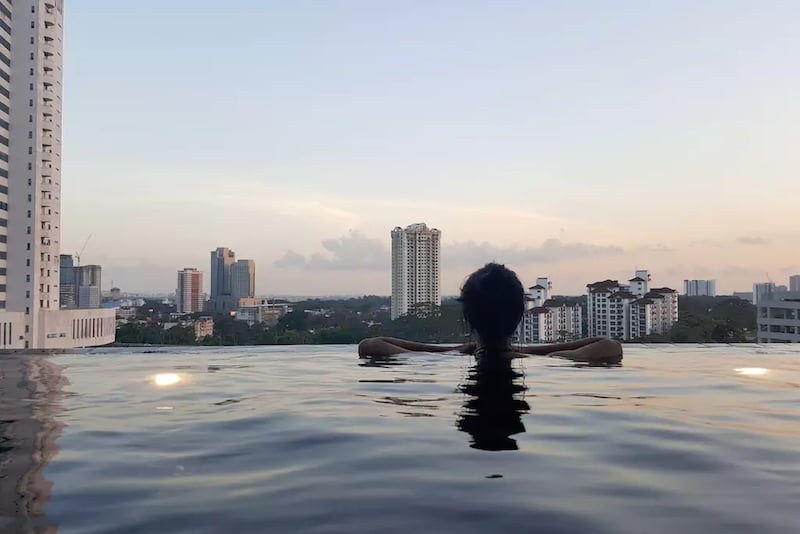 Just two minutes from the epicentre of JB City, near KSL, City Square and JBCC, this comfortable space still provides you with that much-needed quiet respite (yay to high floors!). Complete with a Japanese restaurant, cafe, salon, minimart and laundry services all at the ground floor, the elevators might be all you really need throughout your peaceful stay.
Price: From S$20/night
No. of guests: 4
No charge for extra guests
Airbnb link: http://bit.ly/2feqcF3
2. The Bear House at KSL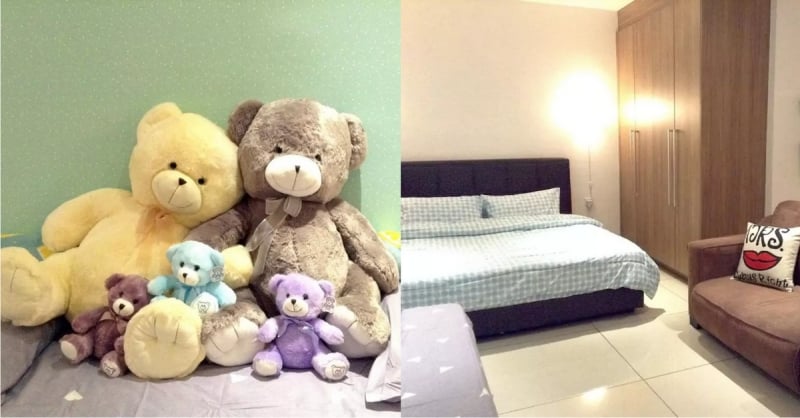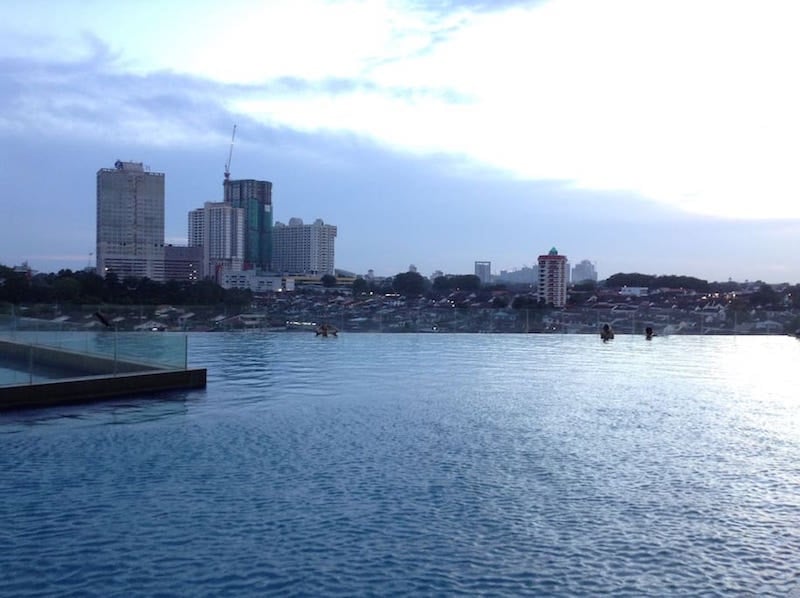 Talk about convenience, this bear-y cosy apartment is located atop the happening KSL Mall. The strategic location, coupled with easy access to public transport, really boosts this apartment's yay! factor. You'll find the basic amenities such as soap, shampoo, toothbrush and towels provided here. That's not all – mineral water, coffee sachets and tea bags, as well as instant noodles, are available at the kitchen countertop! This feels just like a hotel stay, doesn't it? Perhaps, even better! Oh yes, don't forget to make a pit-stop on the 7th floor – the swimming pool awaits you!
Price: From S$16.25/night
No. of guests: 4
No charge for extra guests
Airbnb Link: http://bit.ly/2wKxdnF
3. The Posh Four-Bedroom Apartment with Private Pool atop KSL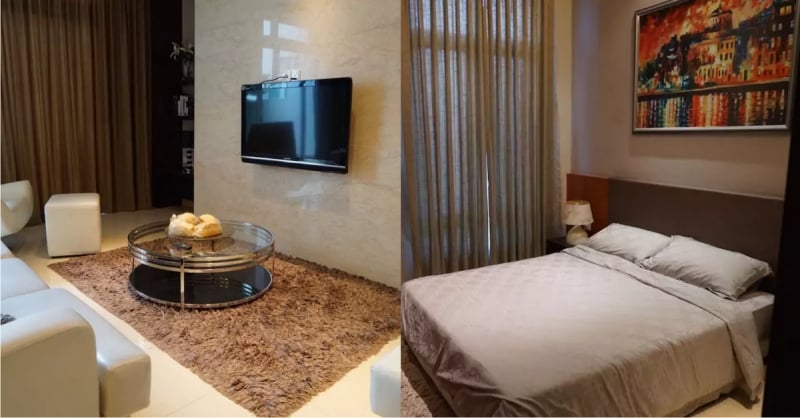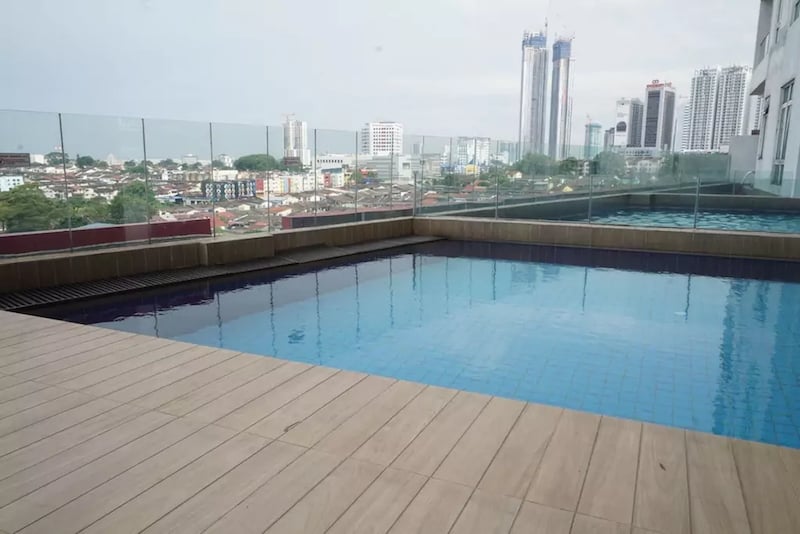 Get away from it all with this contemporary four-bedroom pad located right in KSL's shopping enclave. This sprawling apartment is in the same building as the aforementioned Bear House! The spacious retreat features a private pool (kids in tow will be delighted!), hot tubs fitted in the bathrooms as well as air-conditioning throughout. Other than that, parents can breathe easy as guests enjoy free access to the KSL Dinosaur Water Park. This swanky abode ensures nobody gets left out.
Price: From S$39.90/night (for 1-8 guests); from S$48.60/night (9-10 guests)
No. of guests: 10
Airbnb Link: http://bit.ly/2xsblRB
4. The Chic Condo in Nusajaya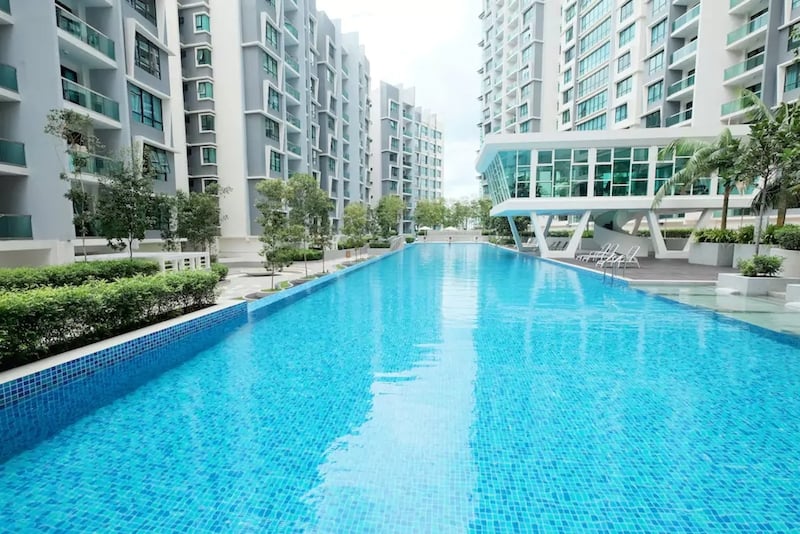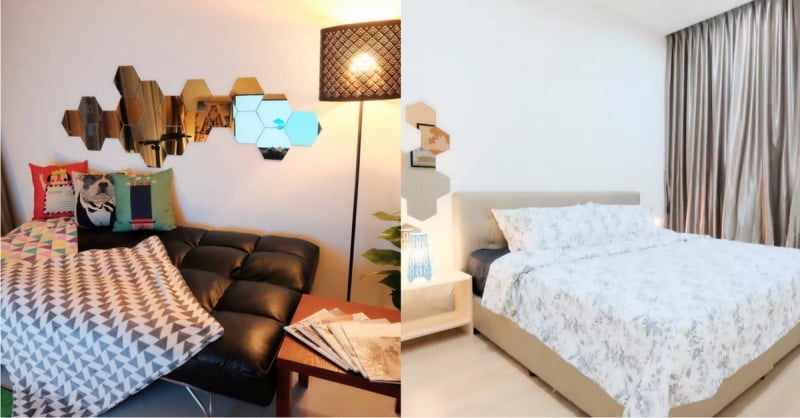 This top-floor condo unit exudes stylish and cosy vibes, with interiors cleverly decked in a minimalist fashion. A perfect accommodation for a party of four, this apartment also boasts a swoon-worthy lap pool that screams ooh lala ! Located in close proximity to Bukit Indah and with Legoland just a stone's throw away, this Airbnb gem promises priceless family fun.
Price: From S$20/night
No. of guests: 4
No charge for extra guests
Airbnb link: http://bit.ly/2xrXs5I
5. The Spacious Two-Bedroom Condo near Legoland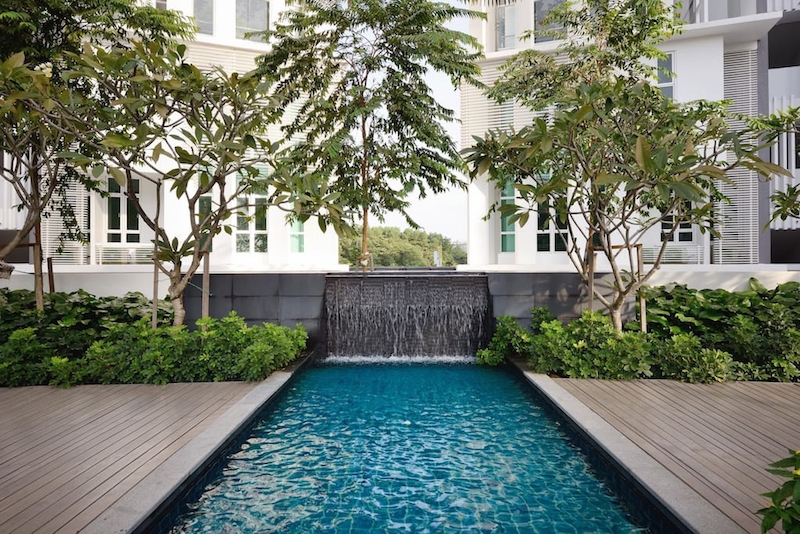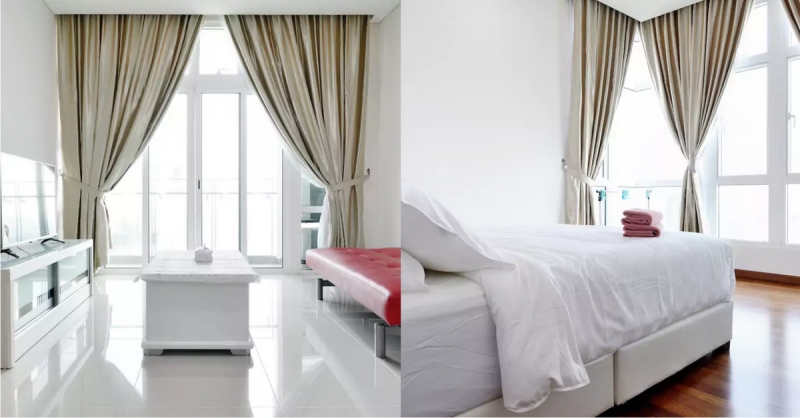 Well-equipped with a handy kitchenette, this two-bedroom condo with ample space gives you the privilege of whipping up your own feasts. If you see a basket full of snacks, that's also for you to feast on, with compliments from the host. The rooms are sprawled with plush queen and single beds. This apartment also features a washing machine and detergent which come in super handy for longer stays. While the younger ones make the most out of the emerald-blue infinity pool in the mornings, they will be guaranteed an equally fun-filled afternoon at Legoland, situated very nearby.
Price: From S$20.15/night
No. of guests: 6
Extra people: Not allowed
Airbnb Link: http://bit.ly/2wKHUGF
6. The Family-Friendly Apartment beside Legoland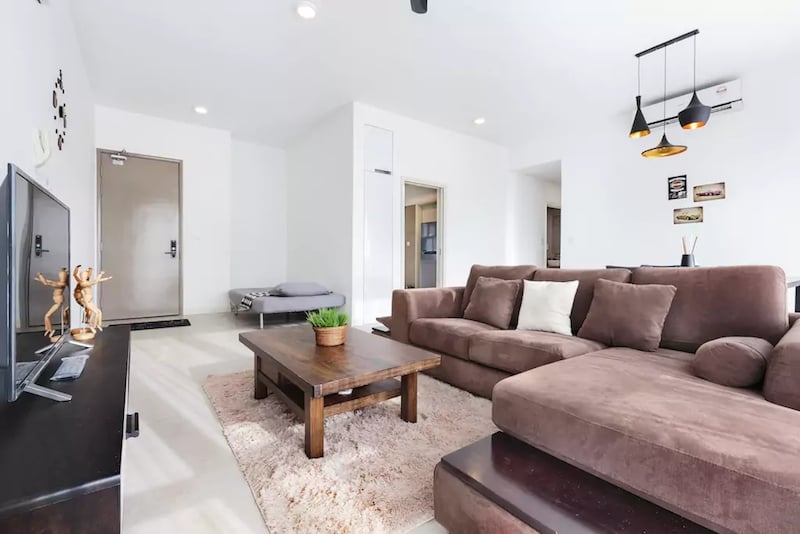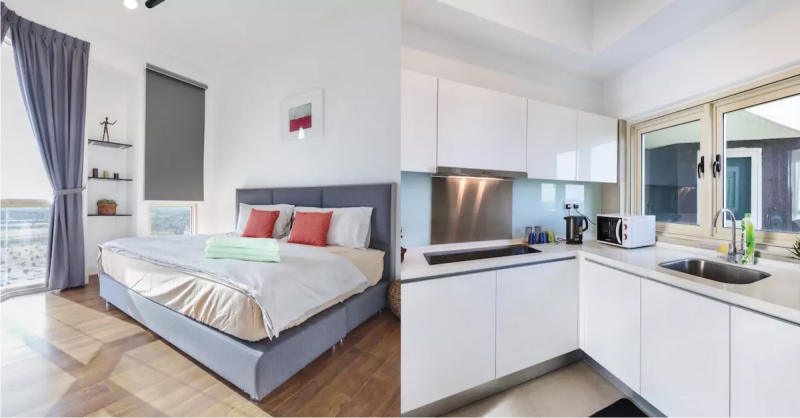 Stylishly adorned with a distinctively cosy ambience, this classy apartment snugly fits a troupe of eight. With a seamless blend of industrial and warm elements plus quaint furnishing to go along, this gem of an accommodation is really worth every penny. Primely situated beside Legoland and Medini Mall, this well-maintained space ascertains that your party is well within range of Johor Bahru's main entertainment hub.
Price: From S$18.30/night (for 1-6 guests); from S$16.75/night (for 7-8 guests)
No. of guests: 8
Airbnb Link: http://bit.ly/2w9TfAJ
7. The Two-Bedroom Apartment in Bukit Indah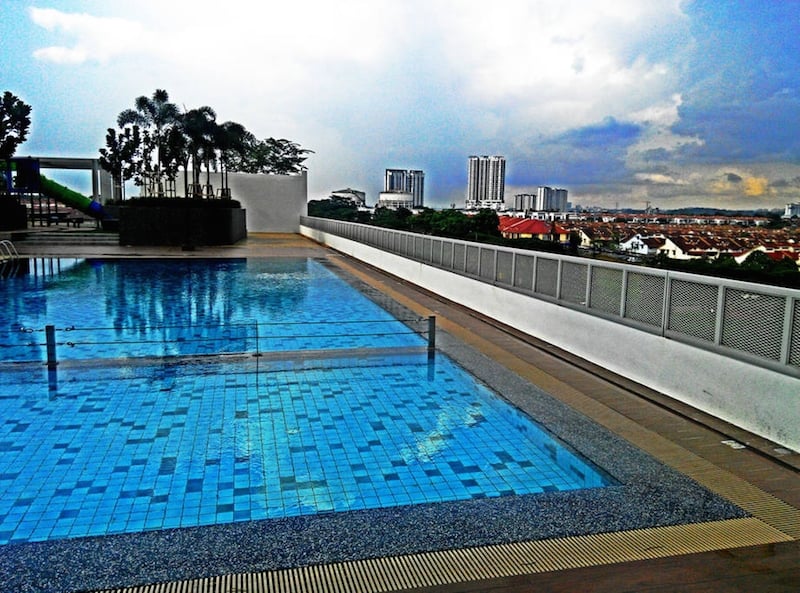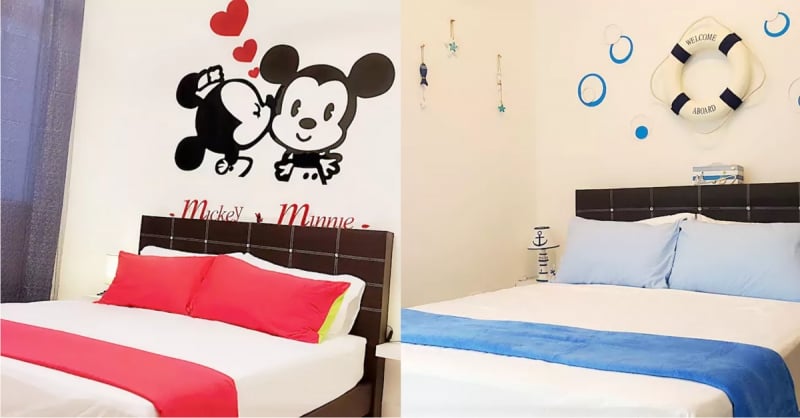 Seeking a laid-back vacation amidst serene settings? This vibrant two-bedroom home is optimal for travellers seeking solitude, recuperation and relaxation. With sweeping panoramas of hilly cityscapes, the views of scenic Bukit Indah from this unit is truly unrivalled. You and your fitspo pals can also take advantage of the medley of facilities available: jogging track, indoor and outdoor gym as well as the gorgeous swimming pool. If you prefer to indulge in some retail therapy or want to enjoy some fantastic food, AEON Bukit Indah is within your reach, just a five-minute drive away!
Price: From S$21.60/night
No. of guests: 5
No charge for extra guests
Airbnb Link: http://bit.ly/2xjilRu
8. The newly-opened Homely Condo at Bukit Indah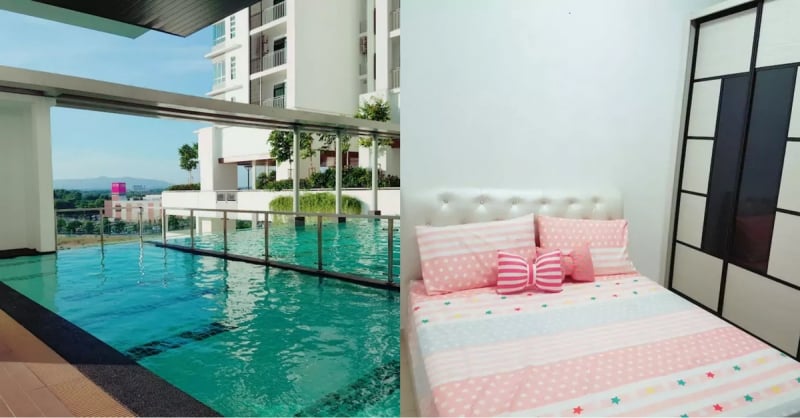 A steamy sauna and a BBQ pit for use? This spick-and-span apartment takes it up a notch with extra facilities to complement your stay. Exclusively delight in this two-bedroom residence's homely ambience and check out the sensational (read: jaw-dropping) views from the spacious balcony If you wish to delight in some good eateries, you'll be pleased to know that the massive AEON Bukit Indah Mall is just walking distance away! With everything so easily accessible, this place makes for an optimal choice.
Price: From S$17.50/night
No. of guests: 6
Extra people: Not allowed
Airbnb Link: http://bit.ly/2hkU1ID
9. The Poolfront Family Suite in Danga Bay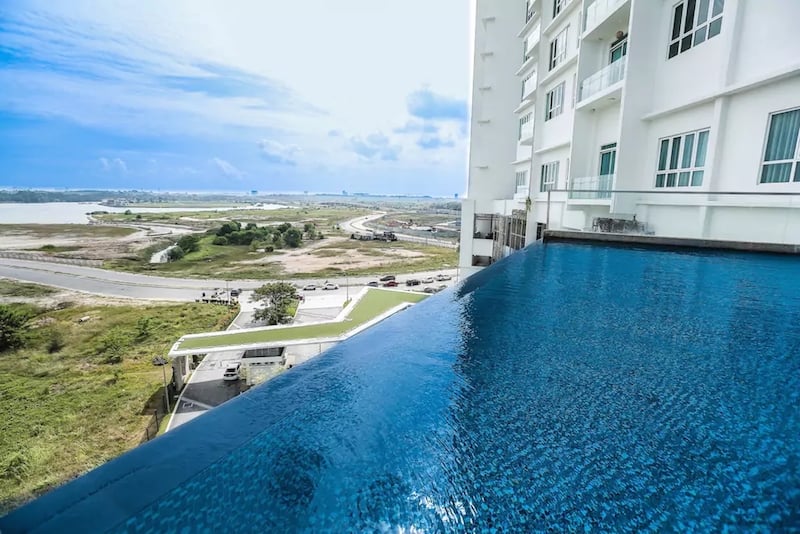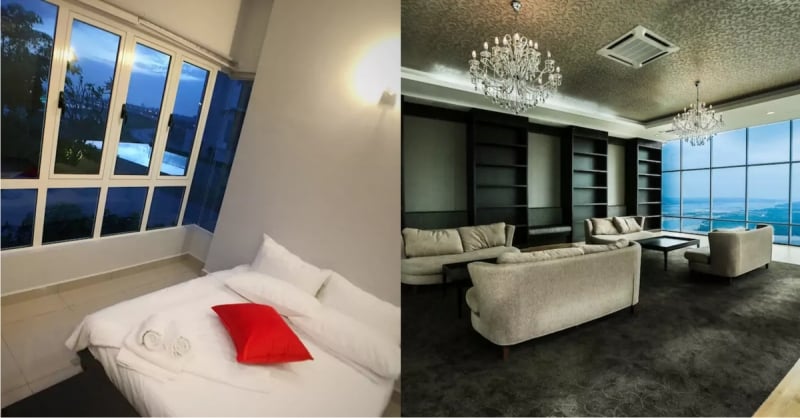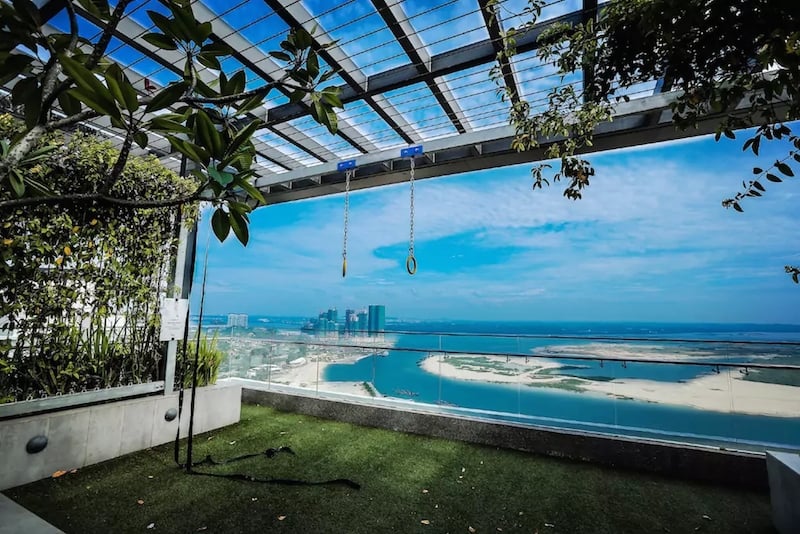 Nestled in the heart of upscale Danga Bay, this massive four-bedroom suite can house a whopping 11 folks comfortably. Yes, you read that right, 11 people! If your clique is huge or if your families are super large, this is the ultimate retreat for all of you to luxuriate in. Infused with stylish notes, the elegant space also offers magnificent views of the natural surroundings. We'll let the pictures speak for themselves in this premium vacation home.
Price: From S$42/night (for 1-2 guests); from S$19.80/night (for 3-11 guests)
No. of guests: 11
Airbnb Link: http://bit.ly/2fE8taQ
10. The modern Two-Bedroom Danga Bay Apartment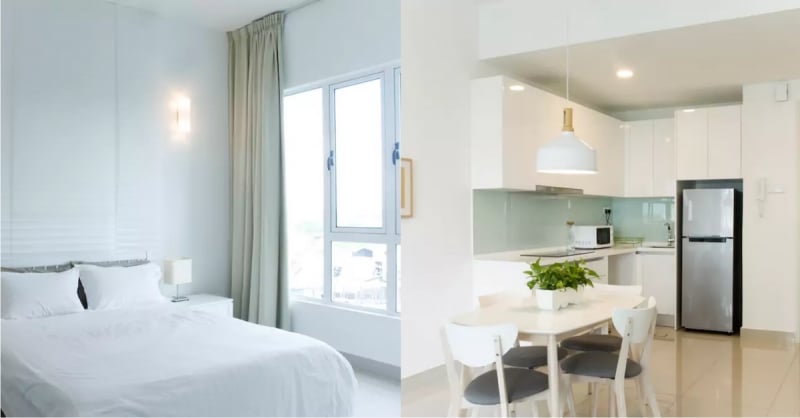 Splashed with minimal furnishing and neutral tones, this apartment is nothing short of perfect for that necessary break. Tastefully-decorated, this seaside home offers unobstructed views absolutely soothing to the eyes. The outdoor jacuzzi, rooftop gardens and tennis courts also add to this Airbnb's overall appeal. Picturesque at every angle, this comfy pad will leave you very satisfied during your stay. If you're planning to stay connected to all your social media networks, you'll be glad to know that 4G Pocket Wifi is available in the apartment (Free 1GB of data per night). Can't get any better than this right?
Price: From S$19/night
No. of guests: 5
No charge for extra guests
Airbnb Link: http://bit.ly/2flU5XJ
There you have it, 10 of the most bang-for-your-buck Airbnb apartments in JB! Whether you have young kids in tow, elderly parents that just want everything to be convenient or party pals that want to have a rocking good time, this list has got you covered from A to Z (without breaking your bank, of course).