Ever heard of capsule hotels? Unlike typical hotels, capsule hotels are basic, fuss-free, and way more affordable as they don't offer additional services that typical hotels do. That means sleeping in a small, good enough pod next to other guests and using communal bathrooms — kind of like staying at a hostel, but with more privacy.
Now, you may be thinking of how unattractive capsule hotels sound, but you'll be surprised! Despite the small price tag, many capsule hotels today are more stylish and luxurious than you think, especially those in Japan, where they first originated from.
Interested to stay in one? Start by checking out these seven cool capsule hotels for your next stay in Japan.
1. 9h Nine Hours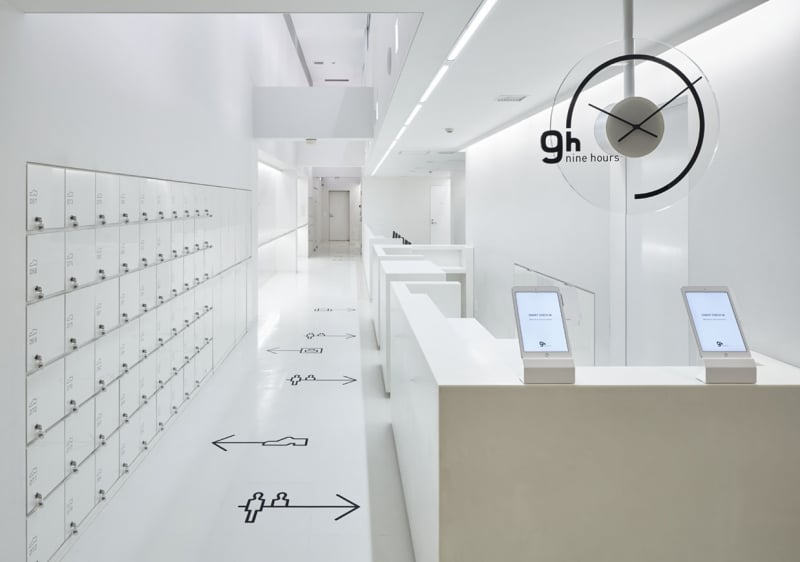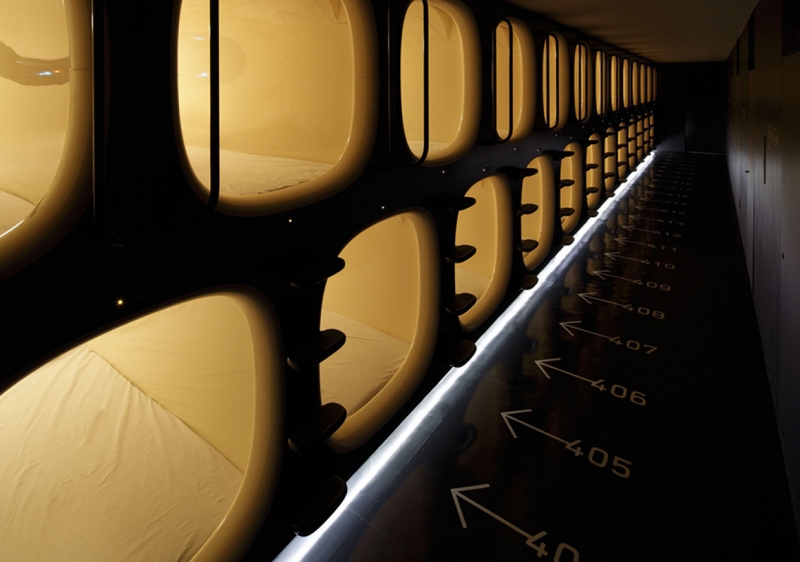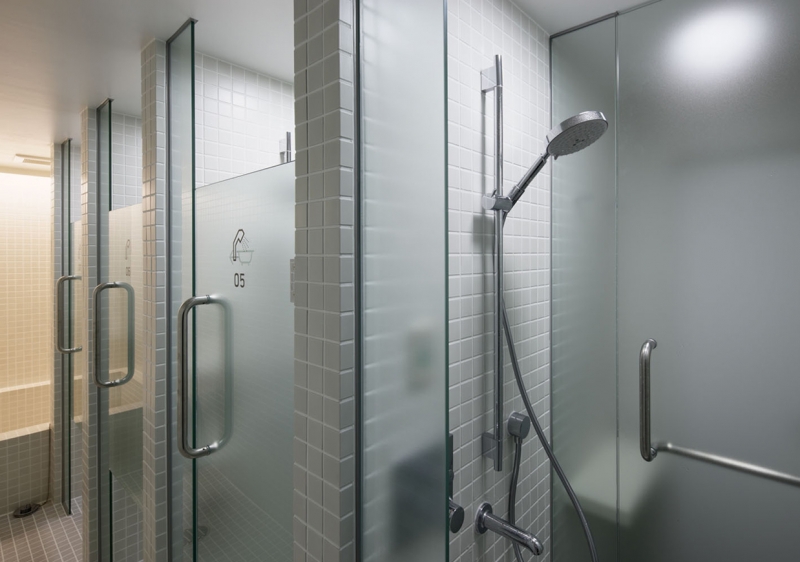 Want to know how it feels like living in a sci-fi movie? Spend a night at 9h Nine Hours, a capsule hotel with a chic and futuristic concept. The interior of this hotel gives off an almost dystopian-like feel with its clean design and floor plan. It may seem a tad dull especially to those who aren't fans of a clean monochrome palette, but fret not — the comfort factor is on another level. Each capsule comes not only with a quality pillow and bed, but is also built with a smart sleep system which softly lulls you to sleep at night and wakes you up whenever you want to by automatically adjusting the lights. What's more: all facilities are separated between males and females, offering more security and ease if you're travelling alone. You can find 9h Nine Hours in Kanda (for women only), Kyoto, Narita, Sendai, and Shinjuku-North.
Price: From 4,900¥ per night
Link: https://ninehours.co.jp/en/
2. Akihabara Bay Hotel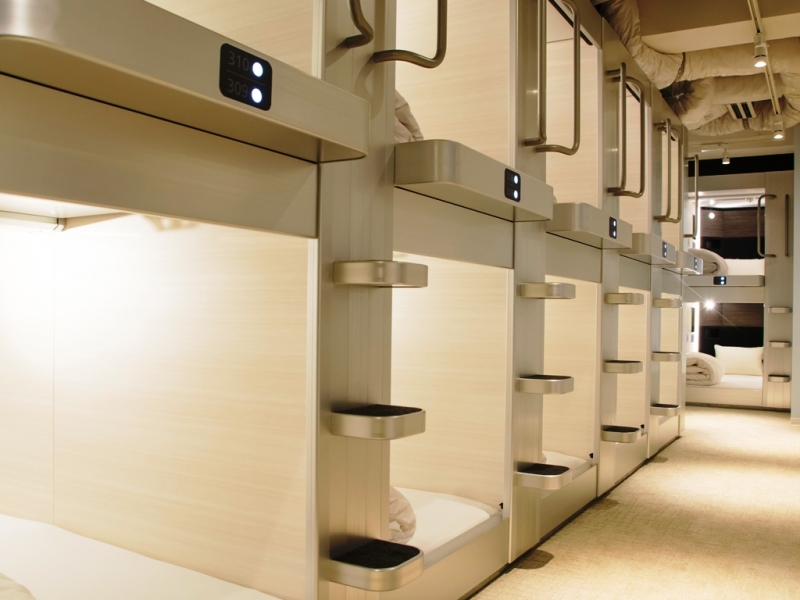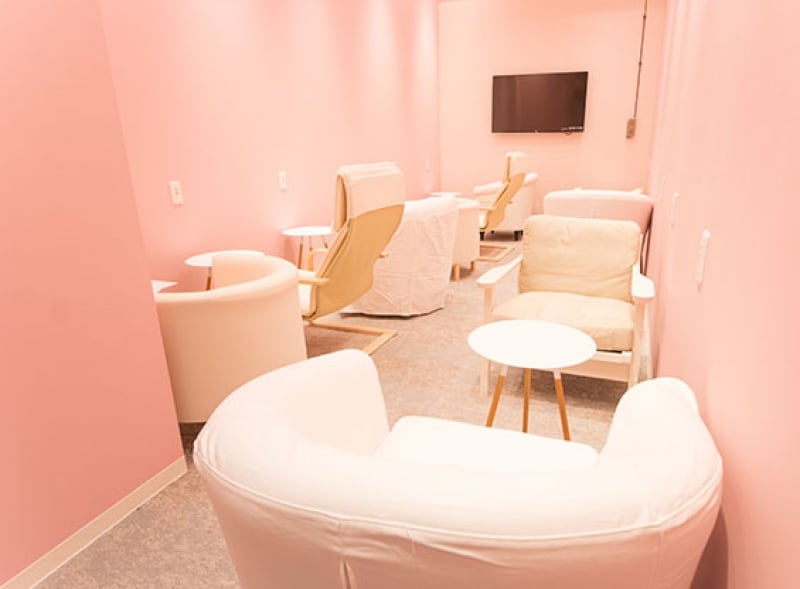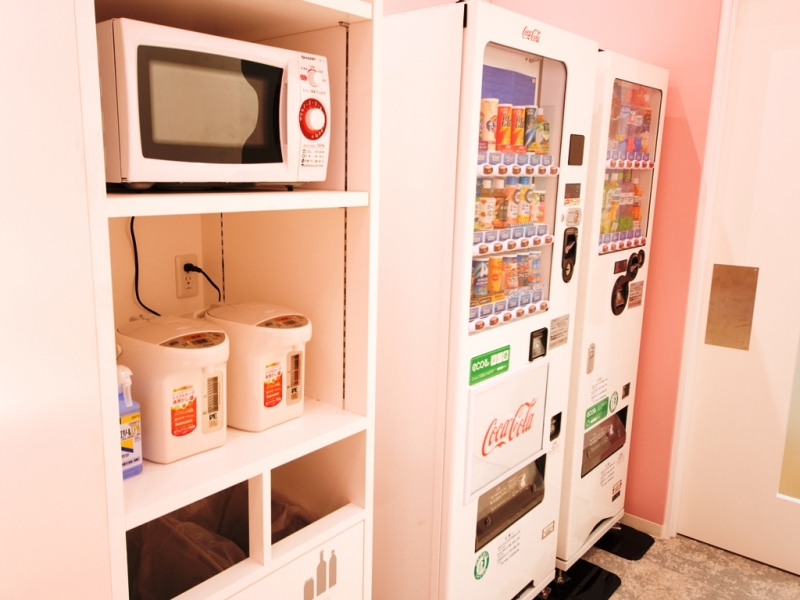 This one's for the ladies who love to shop til' they drop: Akihabara Bay Hotel is only a few minutes away from Shibuya and Ginza, Tokyo's renowned shopping districts. This female-only capsule hotel is not only at a prime location — it provides solo female travellers with absolute safety and comfort after a long day of shopping, dining, and exploring the city too. The building is locked with a security system which only allows its guests to access, and even houses several facilities including a laundromat, and a lounge for guests to relax in. Apart from that, Akihabara Bay Hotel is also elegantly designed with sweet accents of pink, so there's no reason for you to not make use of the free WiFi and show it off on your Instagram.
Price: 3,800¥ per night
Link: https://www.bay-hotel.jp/akihabara/eng/
3. First Cabin Haneda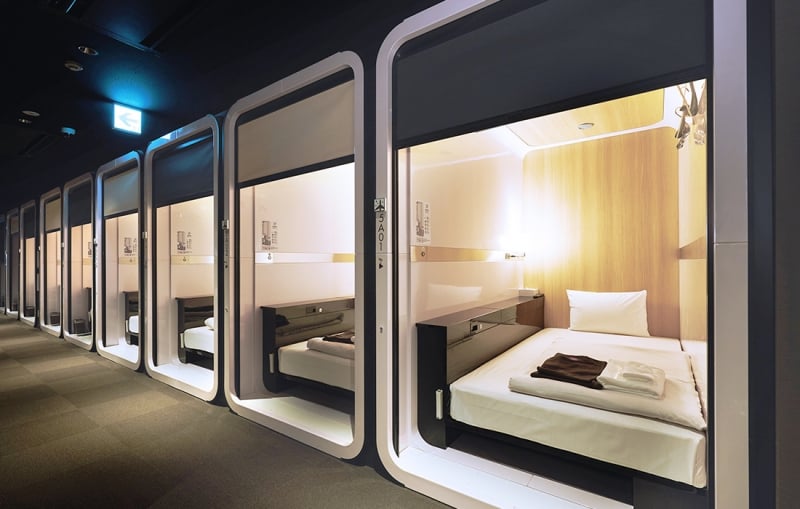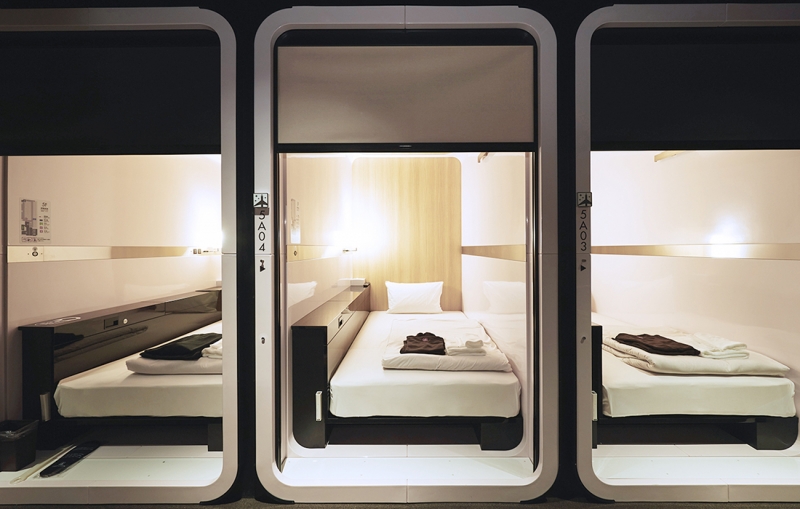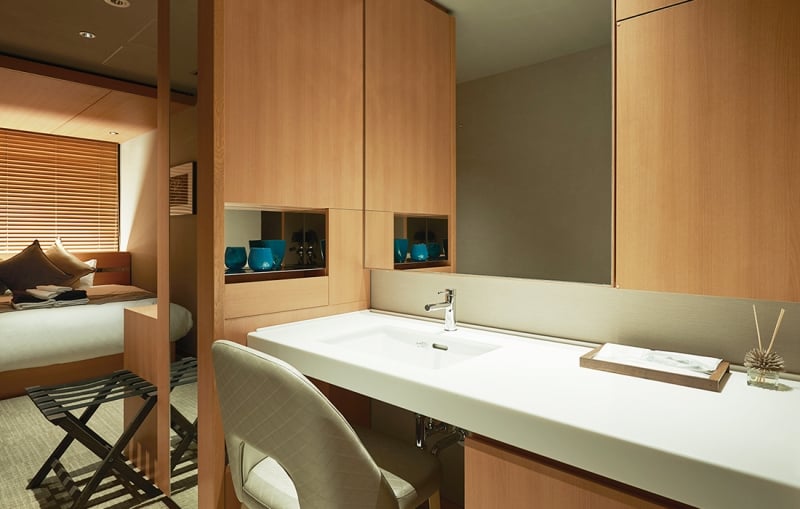 Believe it or not, you can feel luxurious even while staying at a capsule hotel. At First Cabin Haneda, you'll get to choose from a series of rooms named after travel classes: Business Class Cabin (a sleeping capsule more spacious than usual), First Class Cabin (a sleeping capsule big enough for you to store your luggage in and some walking space), and Premium Class Cabin (a completely private room that caters for two). Regardless of which room you pick, you'll have access to free WiFi, an LCD TV, and a special built-in ventilation system which will guarantee you a good night's sleep. First Cabin Haneda is conveniently located at Haneda Airport, and is the perfect place to take a quick nap before your flight.
Price: From 5,000¥ per night
Link: https://first-cabin.jp/en/
4. Spa Hotel Sole Susukino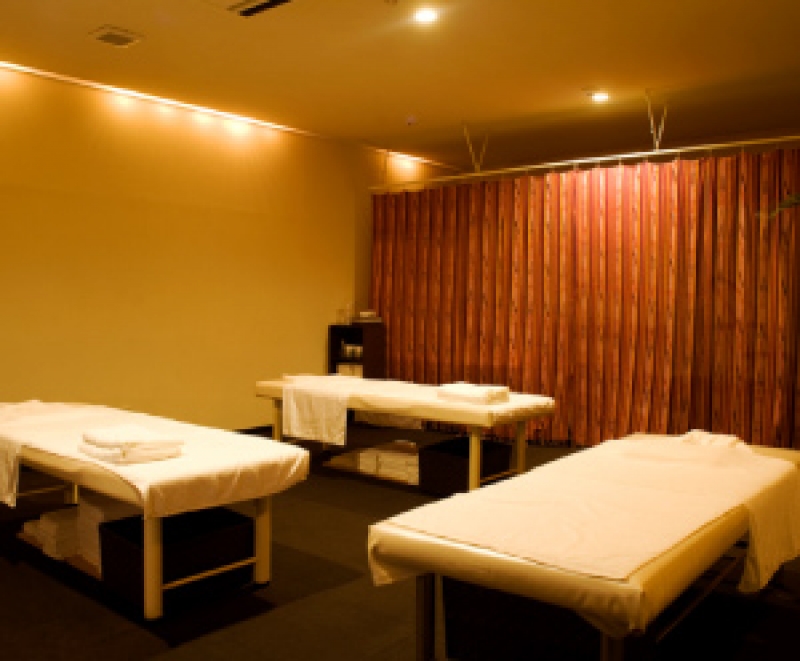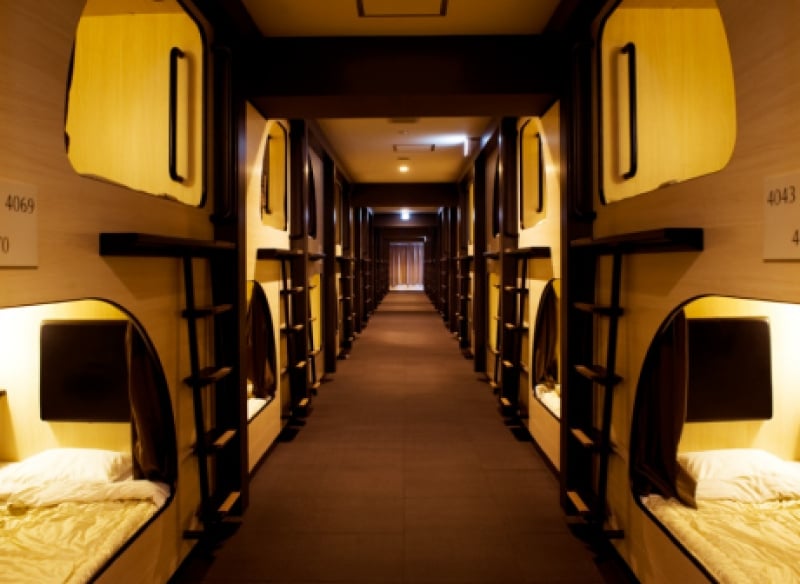 If you haven't been to a bathhouse, then you haven't really been to Japan, have you? Not to worry — this capsule hotel not only has its own bathhouse, but also offers spa and massage services all in the same building. Catered only to men, Spa Hotel SOLE Susukino is located only an 11-minute train ride away from JR Sapporo Station in the city of Hokkaido. Here, guests can start their day with a hearty breakfast at the restaurant on the 7th floor before spending a relaxing afternoon in the sauna, and finally falling asleep in the warm, cabin-style sleeping capsules at night.
Price: Rooms from 2,600¥ per night, Wellness services from 3,500¥
Link: http://www.solesusukino.com/
5. The Millennials Kyoto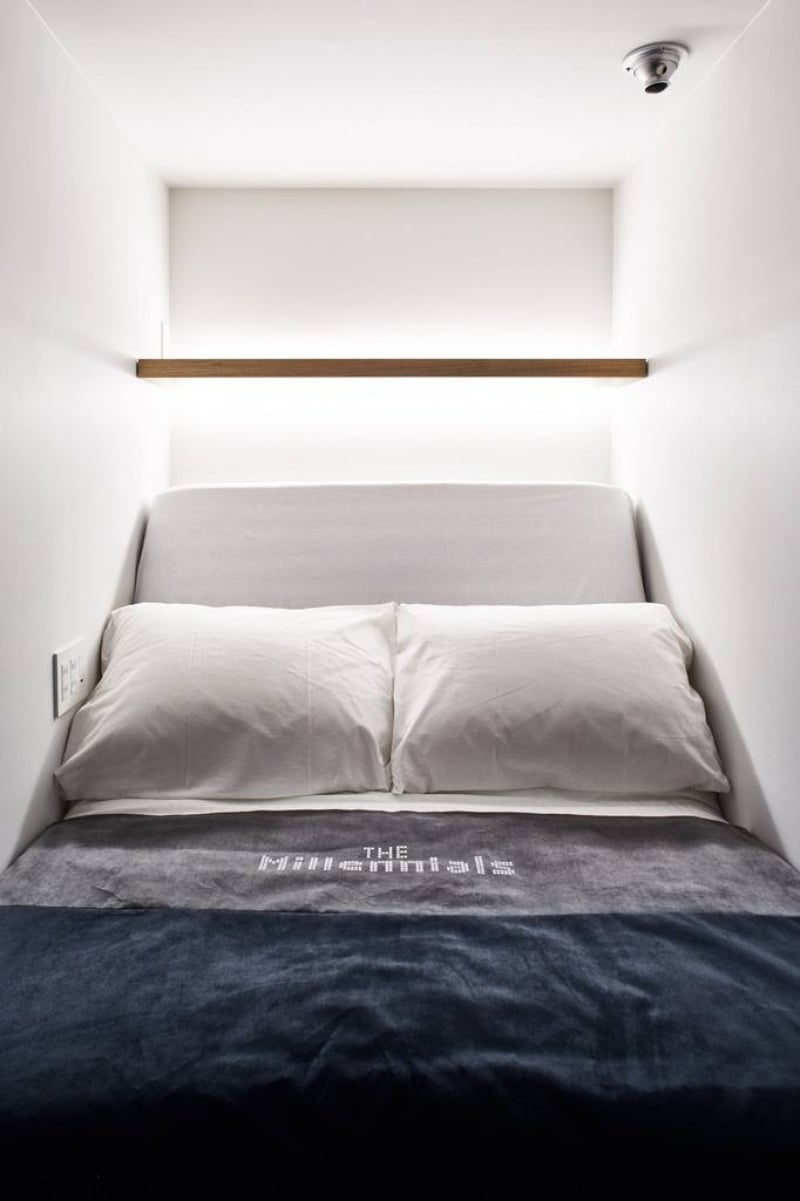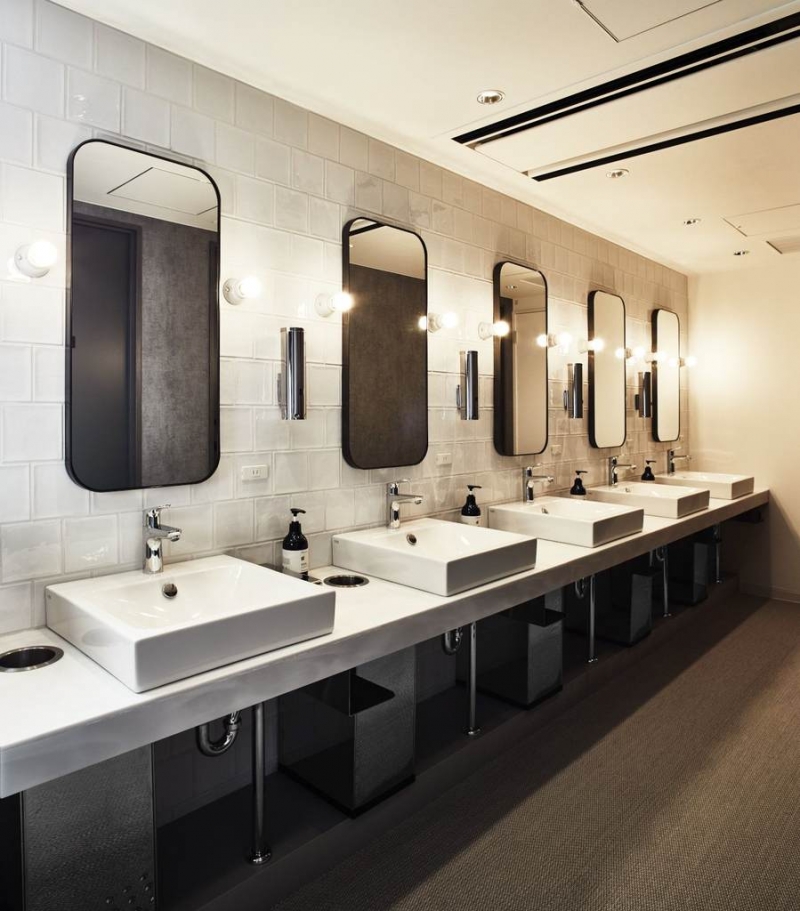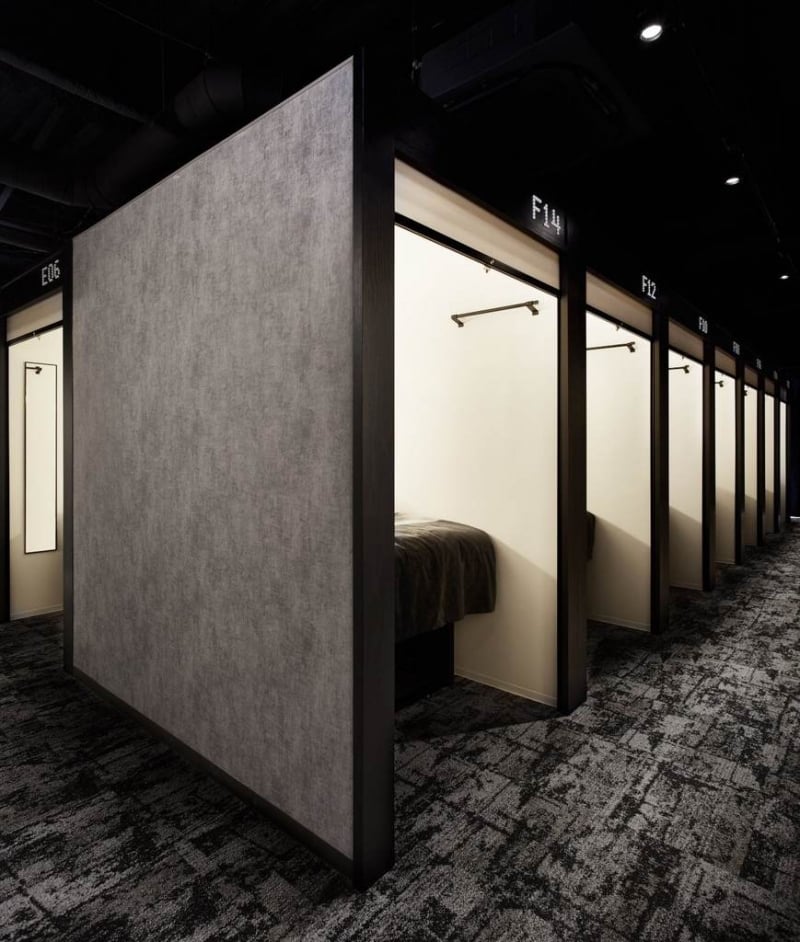 Finding a balance between work and play while you're abroad can be challenging. If you're on a business trip or desperately need a conducive space to get some work done, The Millennials is the ideal spot for you. Besides a cosy space to sleep in, this sleek and modern Kyoto-based capsule hotel also offers an open co-working space for guests to utilise, should they need to hold meetings or interviews. The Millennials is situated in the heart of Kyoto, where attractions such as the Kyoto National Museum and Pontocho Alley lie only minutes away.
Price: From 4,500¥ per night
Link: http://the-millennials-kyoto-jp.book.direct/en-gb/
6. Book and Bed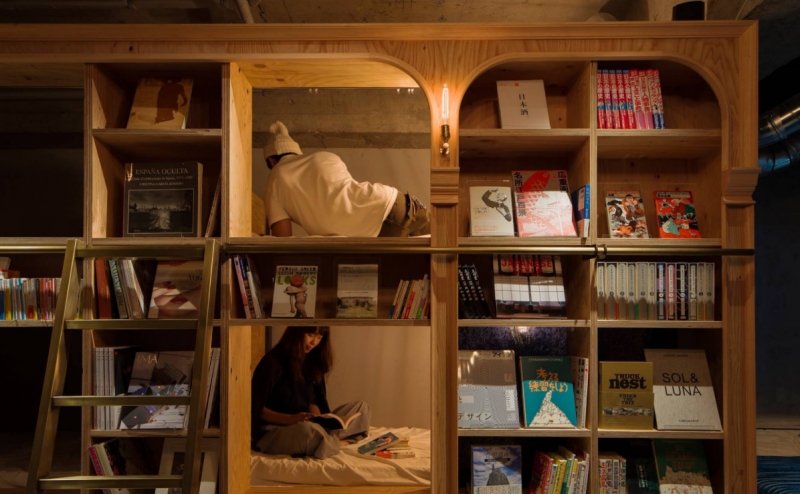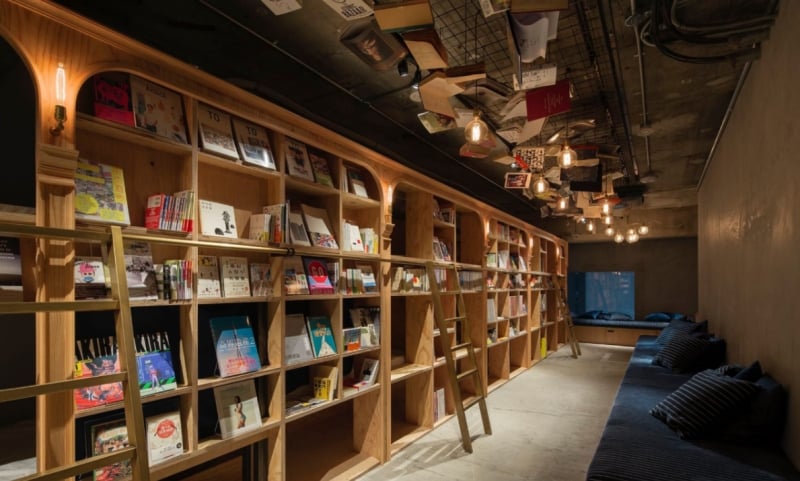 Good news for all bookworms and bibliophiles: you can now feel at home even while you're abroad at Book and Bed , a book-themed capsule hotel with outlets in Tokyo, Fukuoka, and Kyoto. The owners of the hotel believe falling asleep while reading is the 'greatest moment of sleep', and we can safely agree to that after seeing how this place is easily a reader's paradise with its dimmed spotlights and bookshelves lining every corner. Like most places, Book and Bed offers free WiFi, shared showers, and compact sleeping capsules for every guest. But what you definitely won't find in other hotels is a lounge with a wide array of English and Japanese books curated by local bookstores — and that, you don't want to miss.
Price: From 4,800¥ per night
Link: http://bookandbedtokyo.com/en/tokyo/index.html
7. The Prime Pod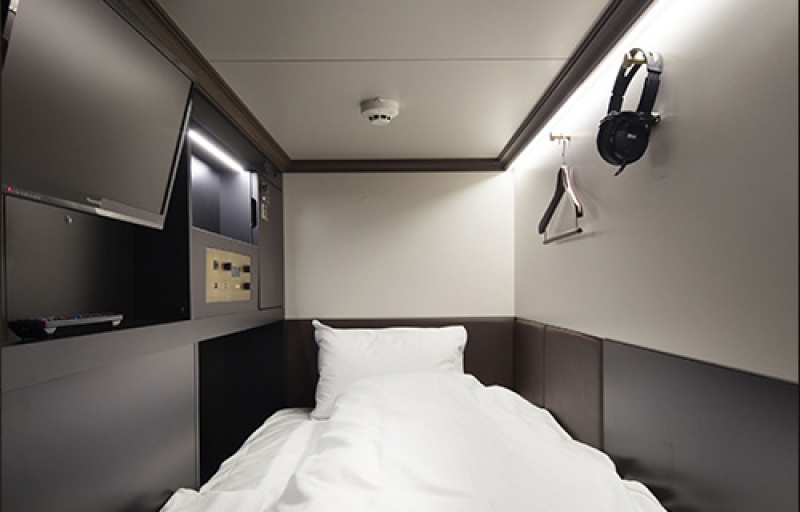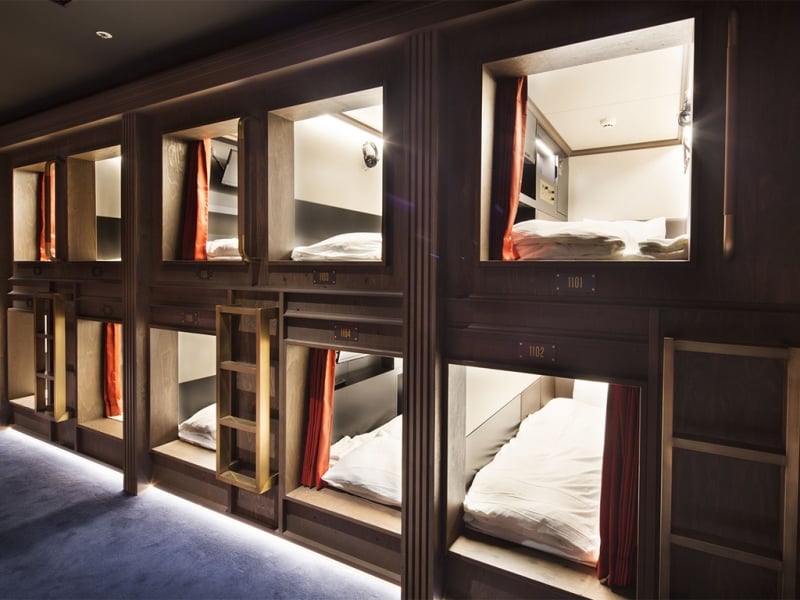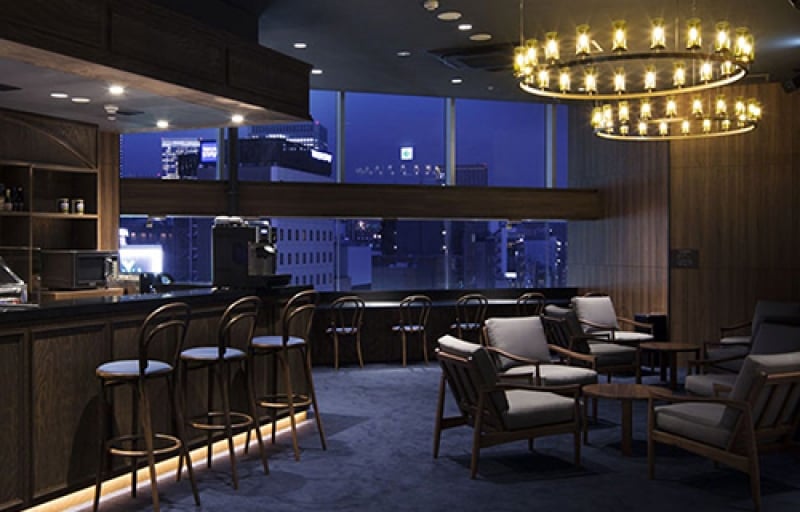 For just around 4000¥ per night, you can score a stylish yet comfortable place to doze off in at The Prime Pod. This capsule hotel lies in the retail heaven of Ginza, surrounded by the best of Tokyo's fashion, dining, and entertainment scene. Which is why if you're one to splurge on shopping, The Prime Pod is where you want to stay for the trip. It's affordable, clean, located minutes away from Higashi-ginza Station, and even provides breakfast for a few more bucks.
Price: From 4,000¥ per night
Link: https://theprimepod.jp/ginza/en/
So that's all seven capsule hotels for you! Hopefully (at least) one has caught your eye and helped you get your accommodation settled. P.s. Don't laze around, these capsule hotels get booked quickly!