If you're heading to Hong Kong soon, it's definitely worth your time to peruse through the list of Airbnb apartments available in the city. This way, you could potentially land a value-for-money place to stay, one that may even have facilities that are more generous than those offered by hotels. To help you out in this aspect, we've scouted some of the best Airbnb apartments in three of the most popular areas: Tsim Sha Tsui and Mong Kok, both in Kowloon, and Causeway Bay, which lies across Victoria Harbour, on Hong Kong Island.
Do note that due to the high population density and skyrocketing cost of housing, accommodation in Hong Kong is typically on the small side. So if you're on a budget, you can hardly escape living in cramped quarters during your stay in Hong Kong. But embrace it – that's just part of the local experience! Without further ado, here are some of the most affordable and highly-rated Airbnb apartments in Hong Kong:
Airbnb apartments in Tsim Sha Tsui
1. The studio just in front of the MTR Station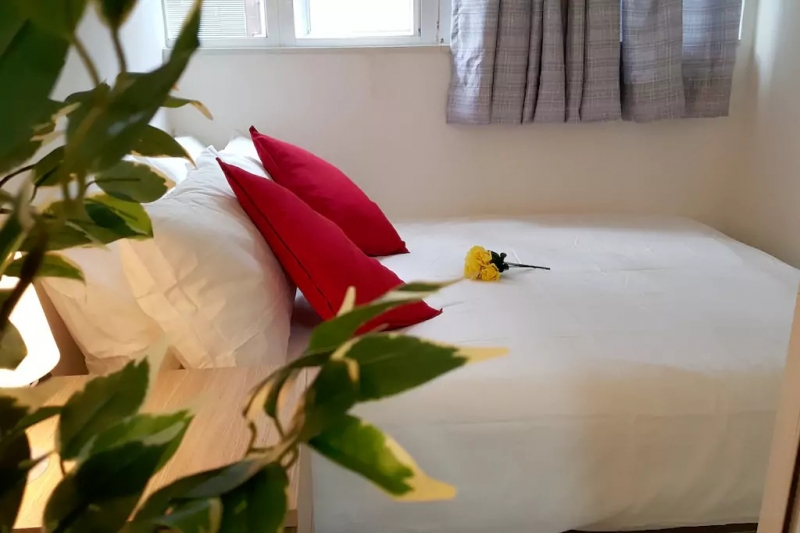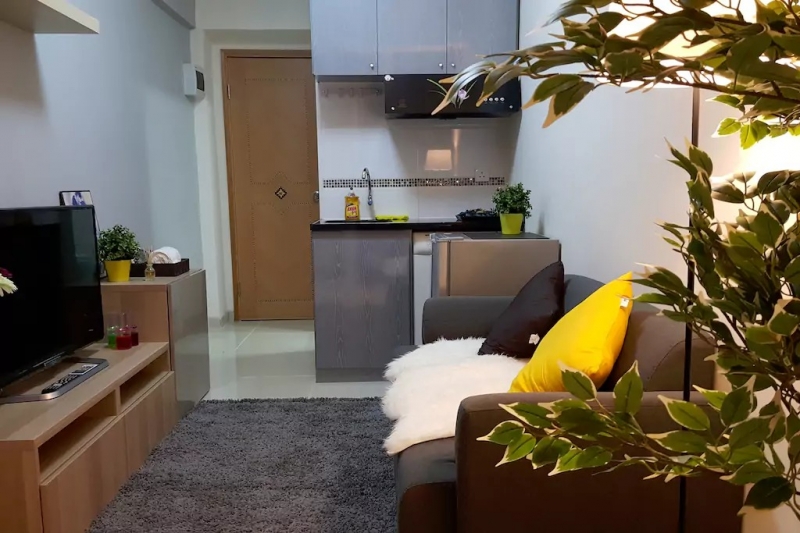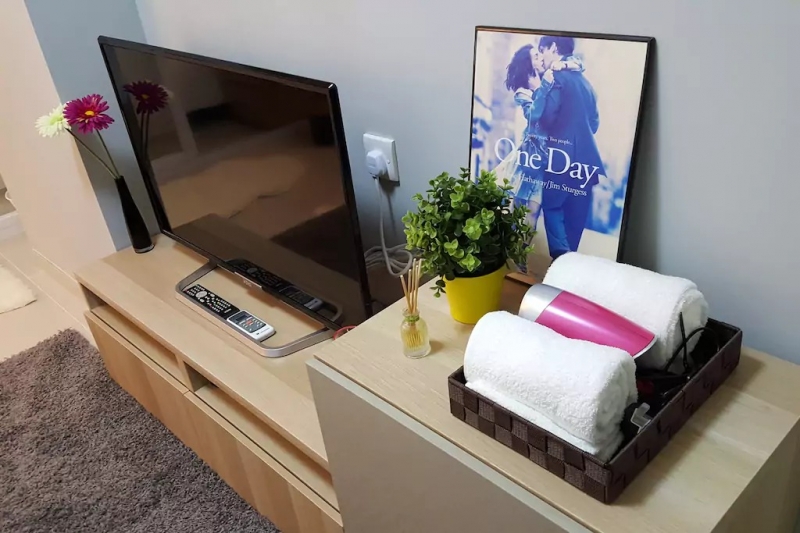 Listing name: ❤❤ Peaceful Apartment ❤❤ Tsim Sha Tsui
Location: Tsim Sha Tsui
Max. no. of guests: 2
No. of bedrooms: Studio
This cute little studio apartment along the famous Nathan Road has touches of greenery to add life to the modern space. While it's a studio, the space is compartmentalised into a bedroom, living room, kitchen, and bathroom. It also comes with air-conditioning, a fridge, a washing machine, and fast WiFi. This is one of the units of the Mirador Mansion and it's located on the tenth floor. Staying here will put you just minutes away from the Avenue of Stars, the Science Museum, malls like Miramar, Miramall and The One, as well as Knutsford Terrace where pubs and bars are aplenty. Getting to other parts of Hong Kong is convenient too as there's an entrance to Tsim Sha Tsui MTR Station just outside the building. Learn more about this Airbnb here. 
2. The micro-living space for two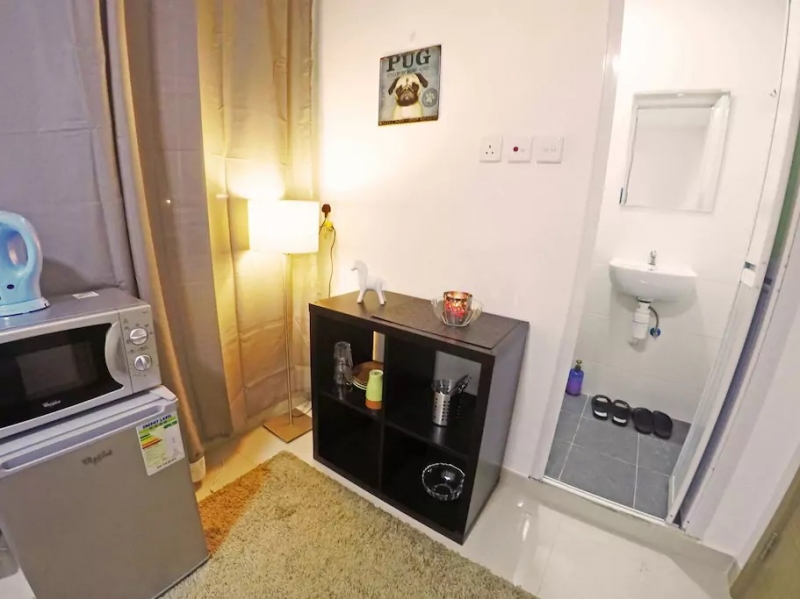 Listing name: ❤️Cute & Cozy Studio in Tsim Sha Tsui near MTR❤️
Location: Tsim Sha Tsui
Max. no. of guests: 2
No. of bedrooms: Studio
Another budget-friendly choice right in the middle of Tsim Sha Tsui, this studio apartment is ideal for solo travellers or couples. It's small to the extent that huge suitcases will fill up the space, but it's also sparkling clean, tidy and homely. There's also no lack of places to shop and eat from the moment you exit the building. Previous guests have complimented the host of the apartment, Vicky, for her quick responses and help with information. Do note that this apartment does not have a kitchen so it's not suitable for those who are hoping to cook their own meals. It does, however, have a microwave, kettle and mini-fridge. Learn more about this Airbnb here. 
Airbnb apartments in Mong Kok
3. The one-bedroom apartment with a pretty balcony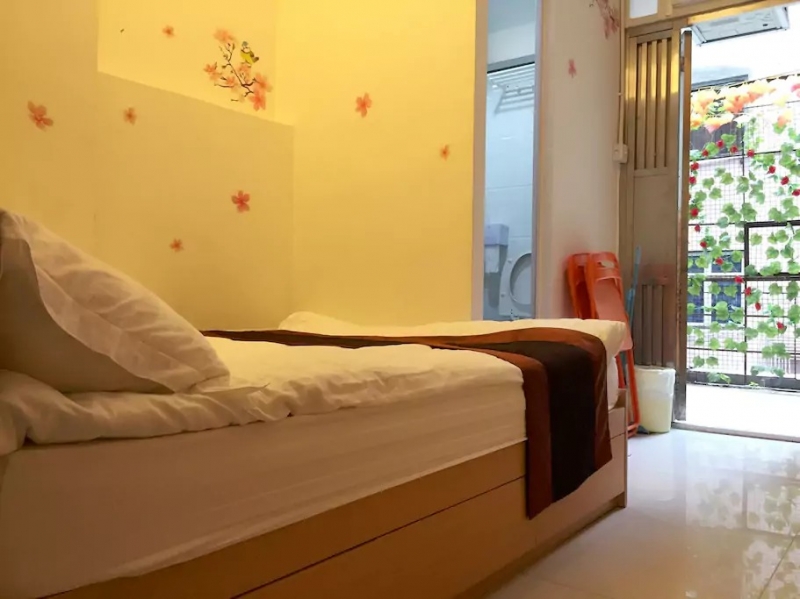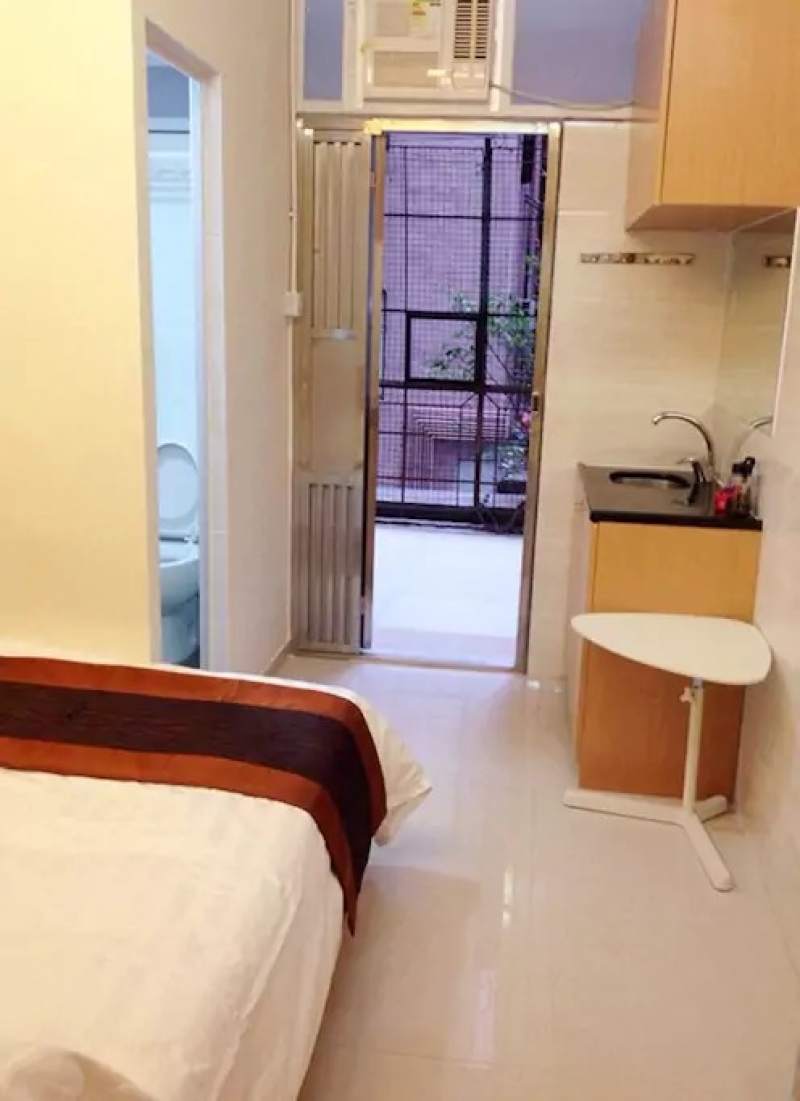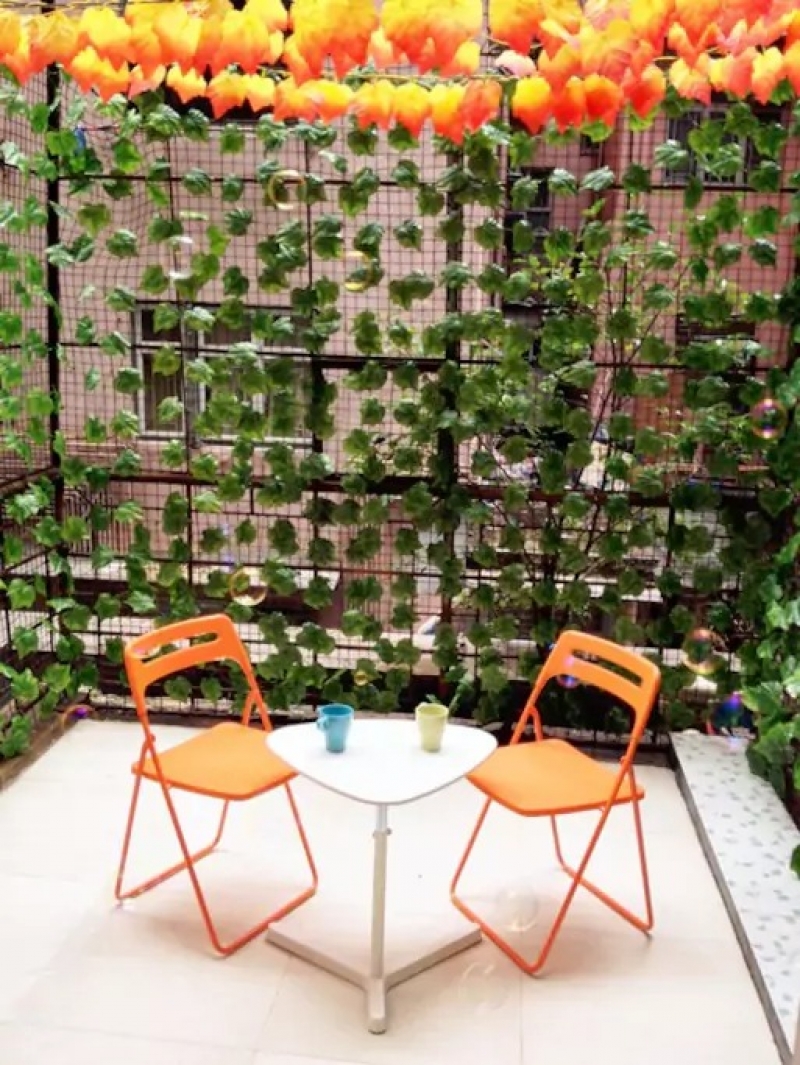 Listing name: 1BR for 2ppl 3mins to MongKok MTR
Location: Mong Kok
Max. no. of guests: 2
No. of bedrooms: 1
While it doesn't look like much from the pictures, this apartment is highly rated due to other selling points: its convenient location, the nicely-decorated balcony, and of course, the price tag! The apartment is located in a busy area but it's nice and quiet since it's tucked right at the end of the building. Places that are easily accessible from the apartment are Mong Kok MTR Station, Ladies Market, Sneakers (Fa Yuen) Street and Argyle Centre. While the apartment may just be a place to retreat to for the night, light cooking is also possible here. Learn more about this Airbnb here. 
4. The place for a group of four friends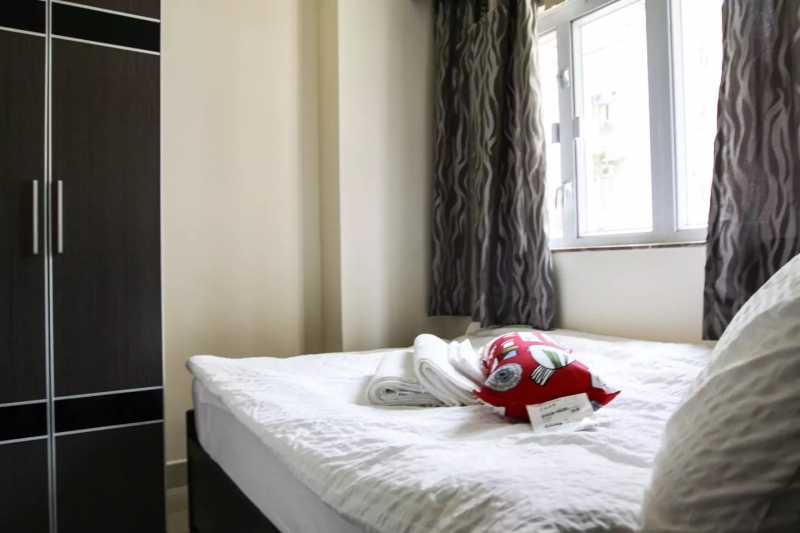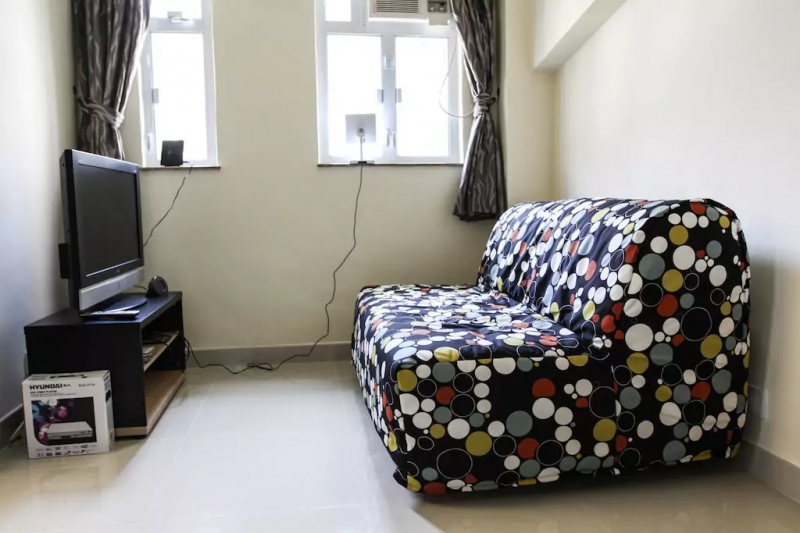 Listing name: NEW Cozy APT 4 mins to Mong Kok MTR
Location: Mong Kok
Max. no. of guests: 4
No. of bedrooms: 1
If you're travelling in a group of friends (up to four), it's possible to squeeze into this apartment and split the cost. There's a double bed plus a sofa that can be converted into a sleeping space. The apartment comes equipped with a tiny kitchen that has an electric stove, a kettle, a fridge and a microwave. What's more, basic freebies like shower cream, shampoo and towels are also provided. The location is great as well, in close proximity to the MTR station as well as a bus stop with a direct bus to the airport. Learn more about this Airbnb here. 
5. The cute studio with lovely little touches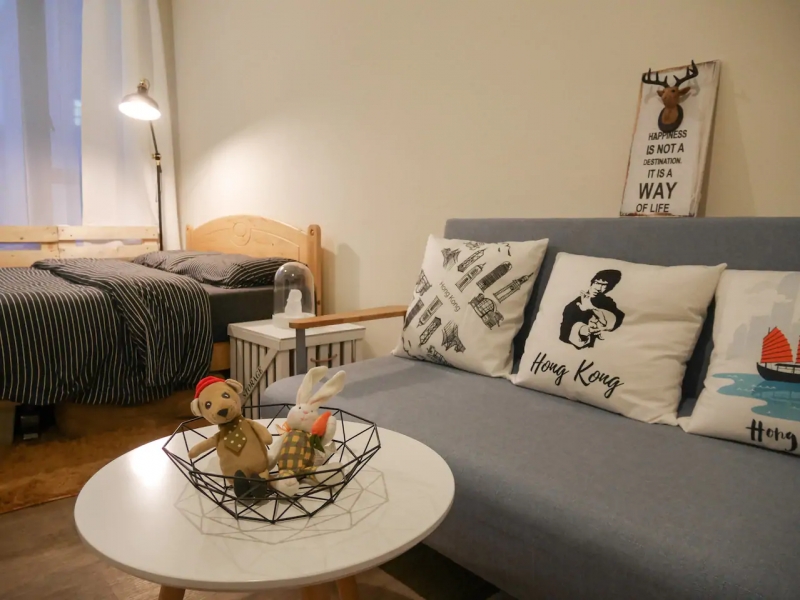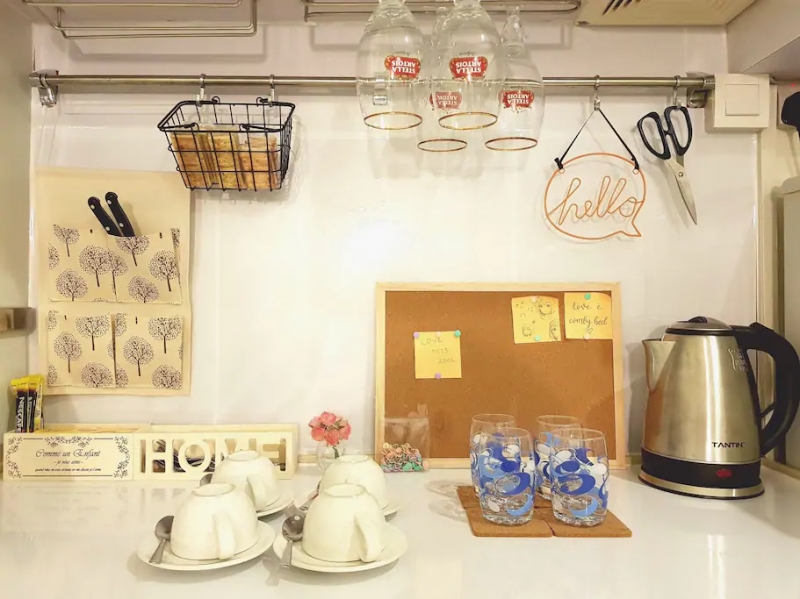 Listing name: Cozy & Spacious Home in Prince Edward & Mongkok ♥️
Location: Mong Kok
Max. no. of guests: 4
No. of bedrooms: Studio
This tastefully furnished and spacious studio can sleep four persons – two on the double bed and two on the queen-sized sofa bed. The little things you will appreciate would be the free WiFi and SIM card, the Hong Kong-themed cushion covers, and the free tea, coffee and biscuits. The huge window beside the bed is a bonus too! On top of all these, the host will give you a step-by-step guide on how to get to the apartment, as well as  tips on what to do and where to eat. Learn more about this Airbnb here. 
Airbnb apartments in Causeway Bay
6. The unit in a stellar location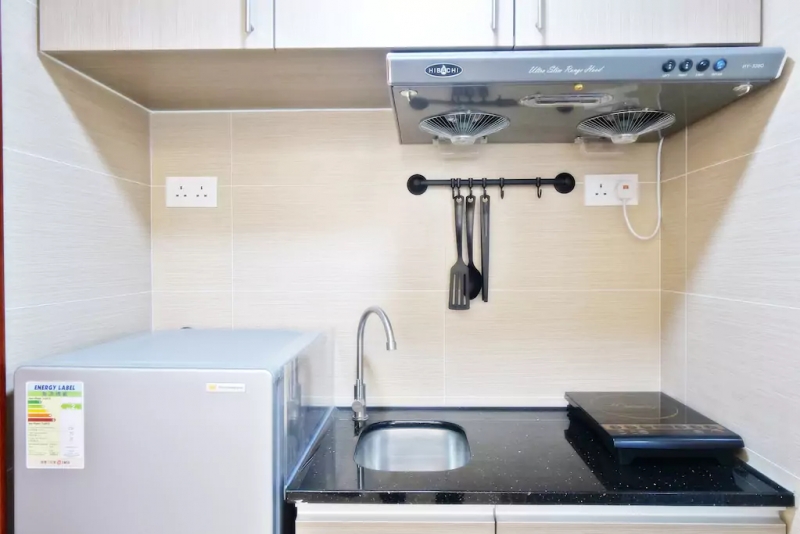 Listing name: 1min to Causeway Bay MTR! 铜锣湾 中文 한국어
Location: Causeway Bay
Max. no. of guests: 2
No. of bedrooms: Studio
Adding on to the collection of small-and-functional studio apartments is this listing in Causeway Bay. While it's fairly roomy, at least according to Hong Kong's standards, it's still a slight squeeze for two. However, you'll be pleased to find that the modern unit is equipped with a TV, washer, fridge, coffee maker, and even an iron. S tep out of the building and you won't be far from Times Square and Sogo, as well as supermarkets, shopping malls, restaurants, and ATMs. Best of all, it's close to various transportation options like the MTR, buses and taxis. Learn more about this Airbnb here. 
7. The two-bedroom apartment with an urban view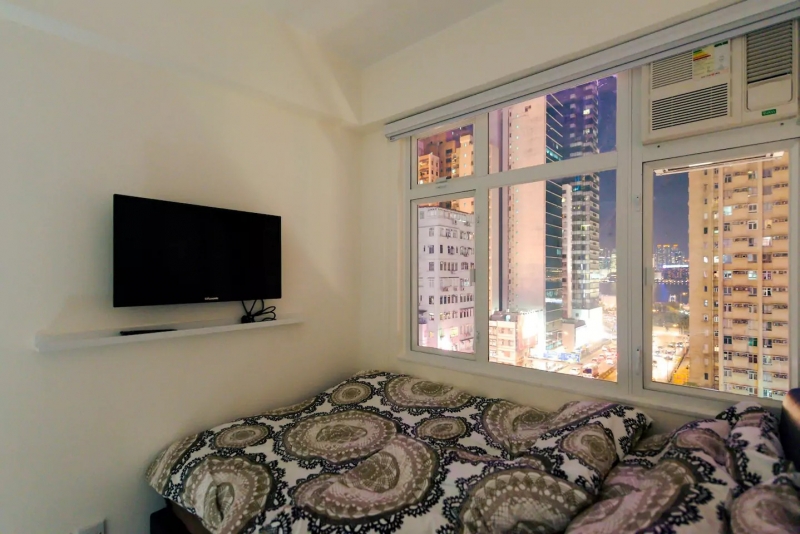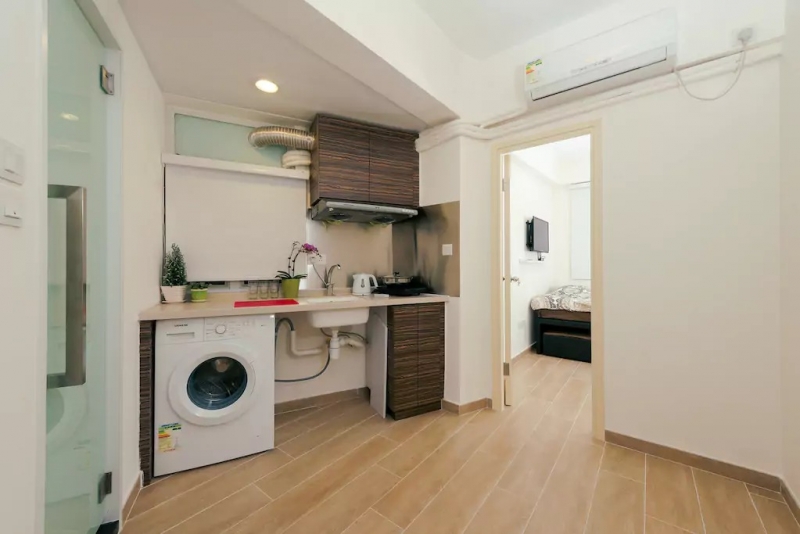 Listing name: 1 Cozy Center Best Location 3 REAL BED 6ppl CWB
Location: Causeway Bay
Max. no. of guests: 6
No. of bedrooms: 2
Near Times Square, Hysan Place and Sogo is this two-bedroom apartment along Hennessy Road. It can accommodate up to six persons if you don't mind the crowd; otherwise, four guests will fit nicely. The typical freebies like towels and toiletries are included, and you might also appreciate the hair dryer, iron and washing machine with detergent. The apartment is a great base to reach the southern beaches in Shek O and Stanley.  It's also within walking distance to the Wan Chai Pier which has ferries to Kowloon. On top of that, with plenty of buses in front of the apartment, you can even get to Mong Kok in less than 15 minutes! Learn more about this Airbnb here. 
With this list, we hope that you've come closer to finding an agreeable place to stay in Hong Kong without busting your budget. That money saved is surely better spent on sampling local food anyway.