If you're heading to the Pearl of the Orient soon, it's definitely worth exploring Airbnb apartments and vacation rentals in Hong Kong. This way, you could potentially land a value-for-money place to stay that may even offer facilities that are more generous than those offered by hotels. To help you out, we've scouted some of the best Airbnb homes and vacation rentals in three of the most popular areas on Hong Kong Island: Tsim Sha Tsui and Mong Kok, both in Kowloon, and Causeway Bay, which lies across Victoria Harbour.
Due to high population density and the skyrocketing cost of housing, accommodations in Hong Kong can be on the small side. So, if you're on a budget, you can hardly escape living in cramped quarters during your stay in Hong Kong. But embrace it – that's just part of the local experience! Without further ado, here are some of the most affordable and highly-rated vacation rentals and Airbnb apartments in Hong Kong:
Airbnb homes and vacation rentals in Tsim Sha Tsui
1. This beautiful Kowloon unit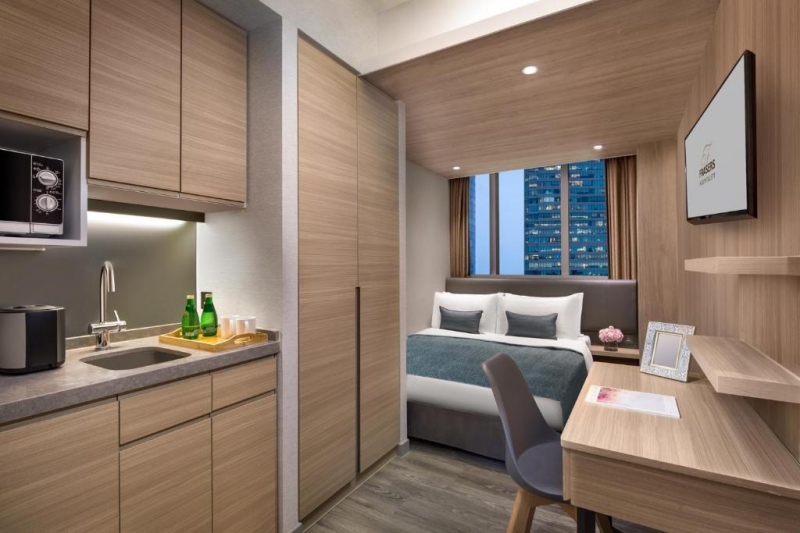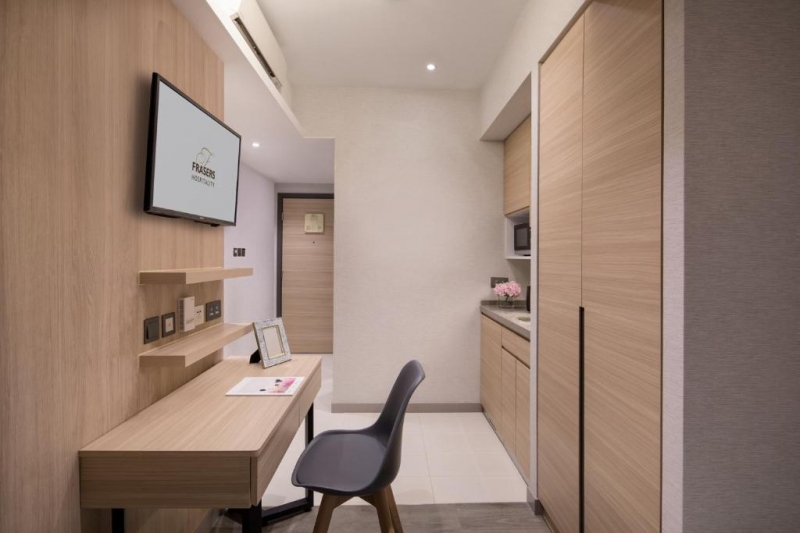 Listing name: Modena by Fraser Hong Kong
Location: Tsim Sha Tsui
Max. no. of guests: 3
No. of bedrooms: Studio
Step inside the tastefully designed studio accommodation of Modena by Fraser Hong Kong that promises a refined place to stay. Each air-conditioned unit features contemporary décor and high-quality furnishings, including comfortable beds, flat-screen TV, a desk, and a basic kitchenette with a microwave oven. Plus, you'll enjoy fantastic city views! Free toiletries are also a notable perk. 
Another awesome benefit: Location. Guests hail this apartment's proximity to attractions like iSquare, Mira Place 2, and Harbour City. Set along Ashley Road, this is one of the vacation rentals in Hong Kong you should definitely keep an eye on.
2. This 2-bedroom apartment near the MTR Station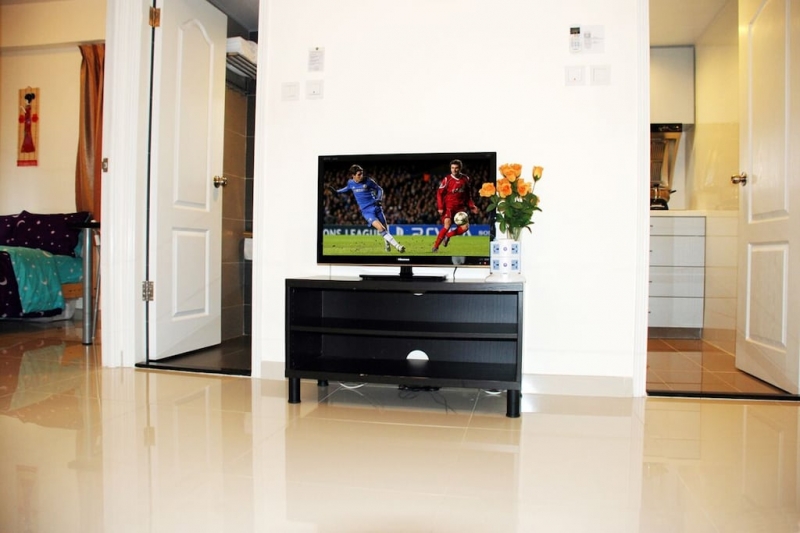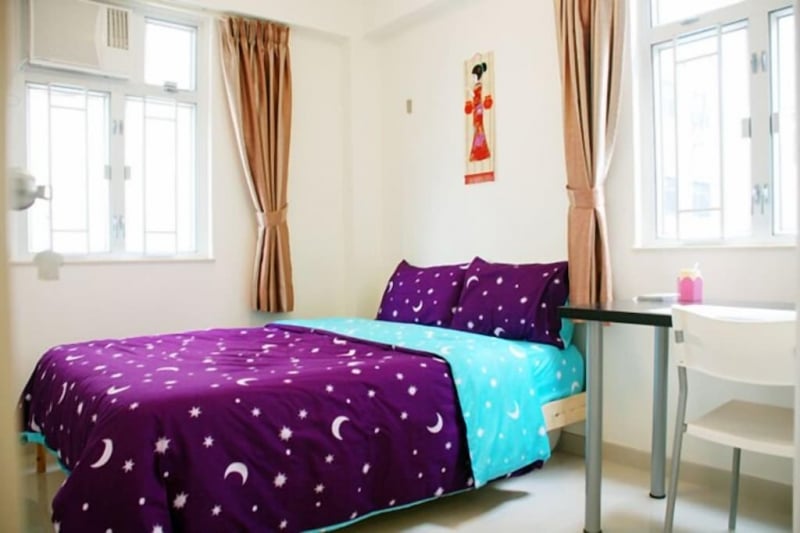 Listing name: Tsim Sha Tsui, newly 2beds apt. I.
Location: Tsim Sha Tsui
Max. no. of guests: 4
No. of bedrooms: 2
This cute newly renovated apartment along Minden Row has touches of greenery to add life to the modern space. While it's modestly sized, the space is well-designed with a living room, kitchen, bathroom, and two bedrooms. It also comes with air-conditioning, a 32-inch television, complimentary distilled water, and fast WiFi.
Located on a high floor, this sunny apartment enjoys a glimpse of Victoria Harbour from a side window. Staying here will put you in the heart of Minden Row. Within walking distance are tourist attractions like i-Square, K11 Art Mall, 1881 Heritage, Space Museum, Cultural Centre, Avenue of Stars, and the Waterfront Promenade. Plus, getting to other parts of Hong Kong is convenient as the train is just a quick stroll away.
3. This newly renovated micro-living space for two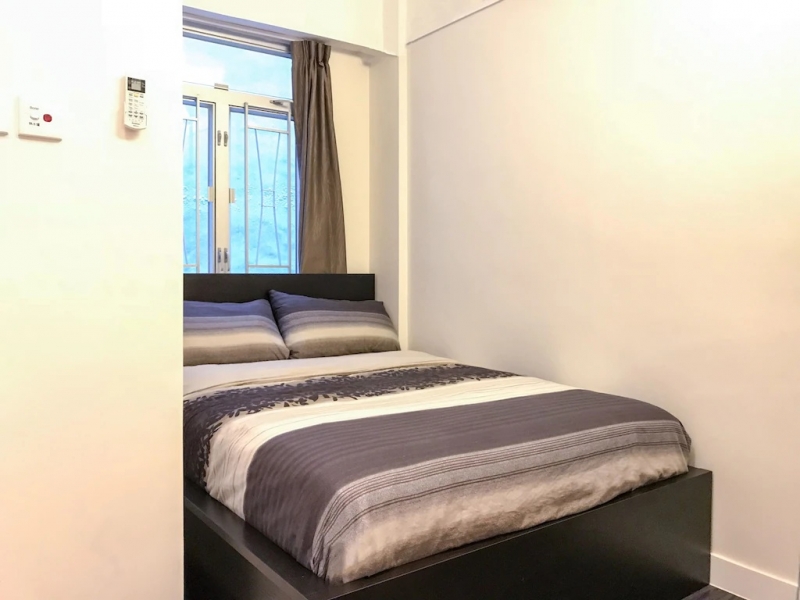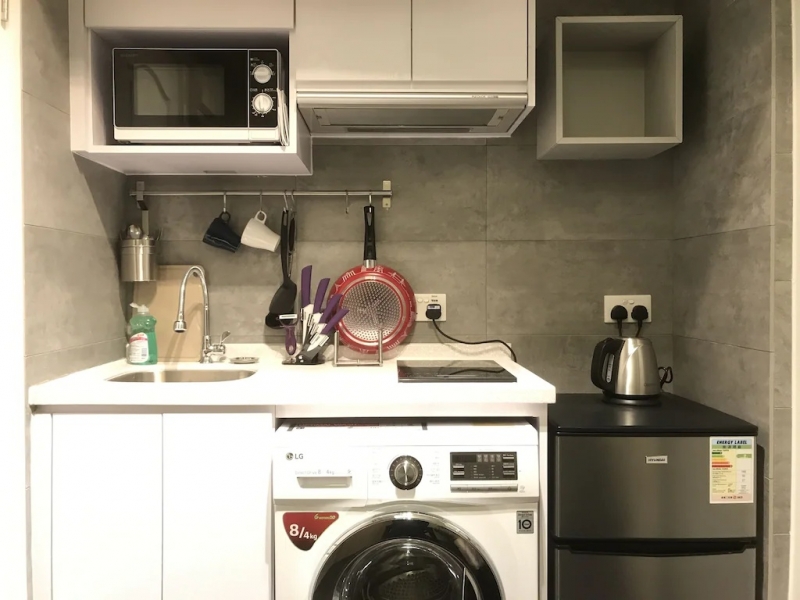 Listing name: Comfy Studio – Monthly Rental
Location: Tsim Sha Tsui
Max. no. of guests: 2
No. of bedrooms: Studio 
Another budget-friendly choice right in the middle of Tsim Sha Tsui, this studio apartment is ideal for solo travellers or couples. It's small to the extent that huge suitcases will fill up the space, but it's also sparkling clean, well-furnished, and homey. Amenities like a TV, washing machine, and free WiFi make it perfect for long-term stays.
Travellers hoping to cook their own meals will be happy with the studio's open kitchen. While small, it features an electric stove, microwave, kettle, and mini-fridge. Moreover, there's also no lack of places to shop and eat from the moment you exit the building.
4. This extremely affordable room in the city centre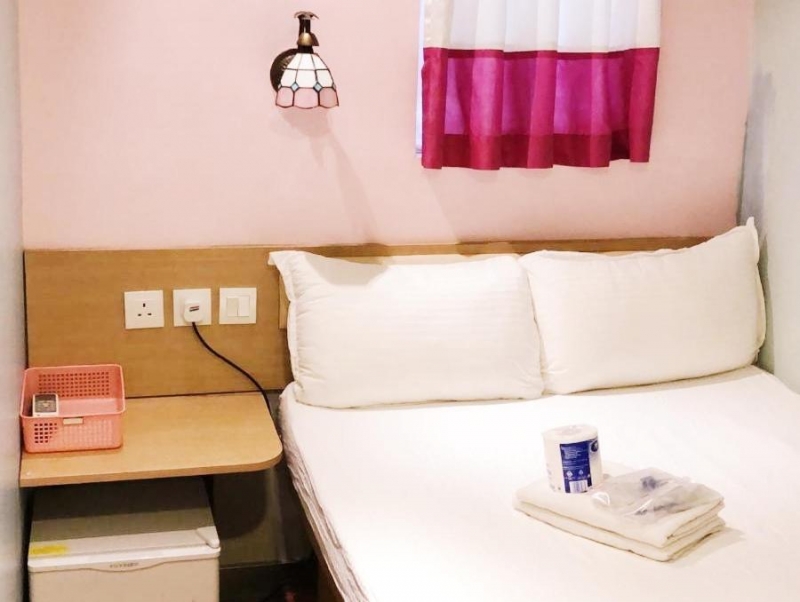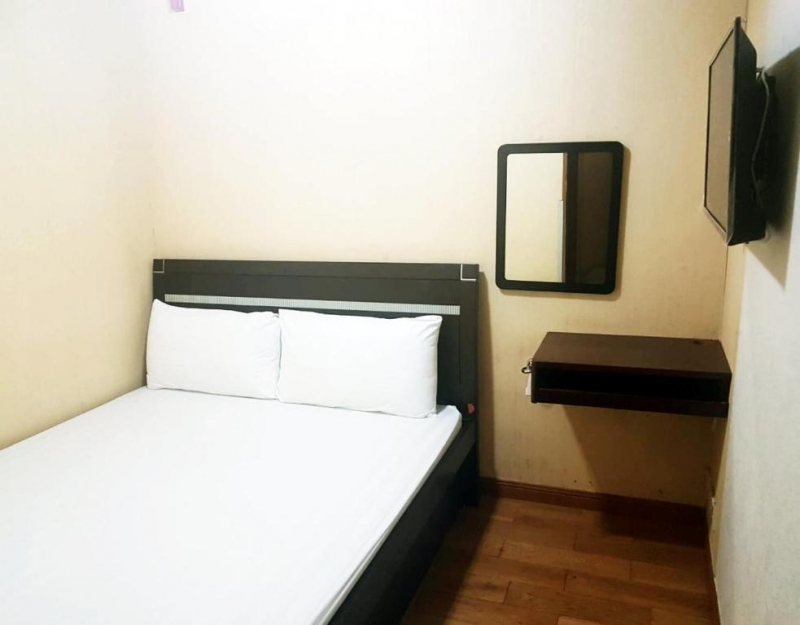 Listing name: Taj Super Deluxe
Location: Tsim Sha Tsui
Max. no. of guests: 2
No. of bedrooms: Deluxe Double Room 
If you're looking for a super cheap vacation rental in Hong Kong, Taj Super Deluxe in Tsim Sha Tsui is hard to beat. At almost unbelievably low rates, guests can enjoy a clean and cosy air-conditioned guestroom. It's small, but there's ample space to relax after your sightseeing adventures around the city.
Even with the reasonable rent, travellers will enjoy good amenities. Expect a private bathroom, microwave, refrigerator, flat-screen TV, and free WiFi. Not to mention, this guesthouse is very well-located. Nearby attractions include Harbour City, Victoria Harbour, and Tsim Sha Tsui Star Ferry Pier.
Airbnb apartments and vacation rentals in Mong Kok
5. This lovely one-bedroom hideaway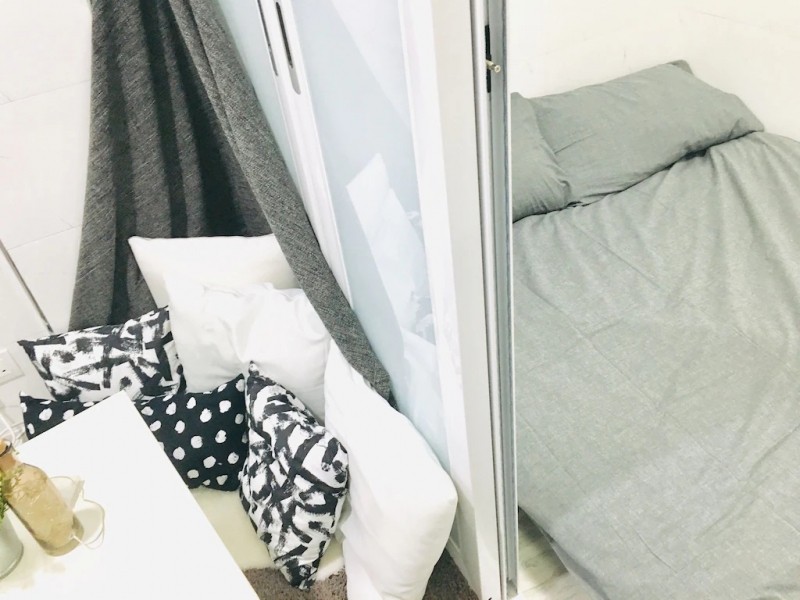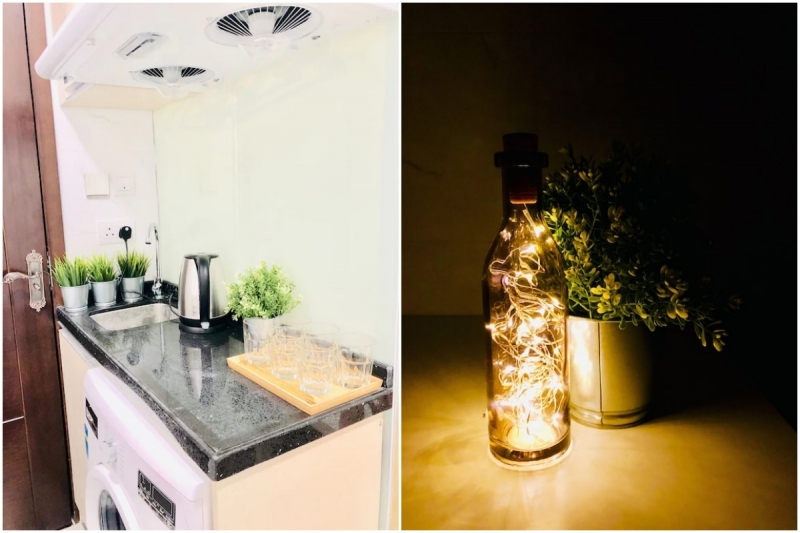 Listing name:Bright/Private/Mongkok 9min Walk/MTR 3 Min/Prince Edward
Location: Mong Kok
Max. no. of guests: 3
No. of bedrooms: 1
Bright, cosy, and picturesque, this pretty apartment is a fantastic base in Hong Kong. Travellers enjoy staying in this one-bedroom vacation rental, thanks to its many features: a central location, tasteful interiors, and of course, the price tag! Additionally, even though it's located in a busy area, this rental is quiet and perfect for a good night's sleep.
Popular spots nearby include the Prince Edward MTR Station, Victoria Harbour, Langham Place Mall, and Olympian City Shopping Mall.
6. The place for a group of four friends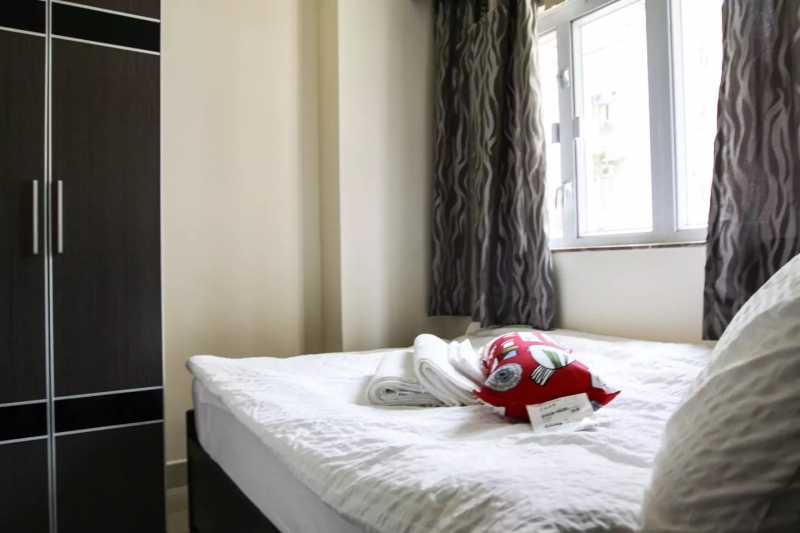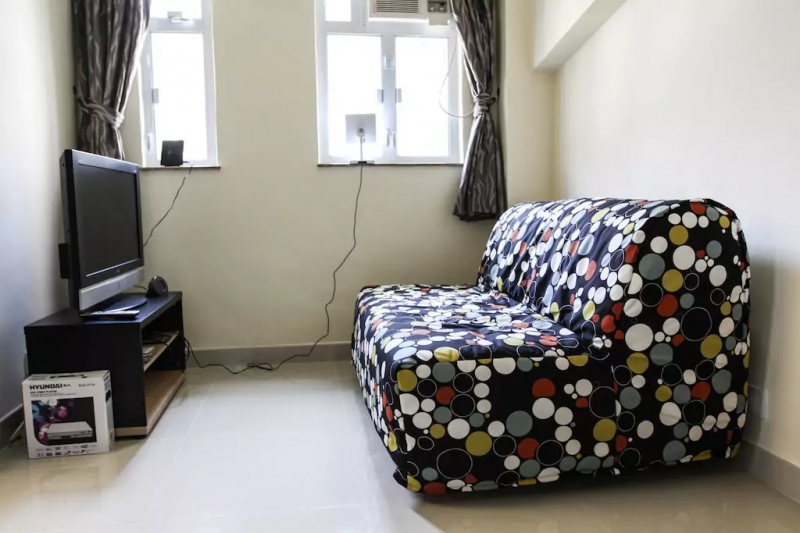 Listing name: Cozy APT 4 mins to Mong Kok MTR
Location: Mong Kok
Max. no. of guests: 4
No. of bedrooms: 1
Friends travelling in groups of four can squeeze into this pleasant one-bedroom apartment and split the cost. Expect a double bed in the bedroom, plus a sofa bed that can be converted into a sleeping space. As a great perk, this vacation home in Hong Kong comes equipped with a full kitchen that has an electric stove, kettle, fridge, and microwave oven. Moreover, freebies like shower cream, shampoo and towels are even provided. 
The location is convenient, too! This Vrbo apartment in Hong Kong is only a quick stroll from the MTR station, and a bus stop with a direct bus to the airport is also nearby.
7. The modern studio with lovely little touches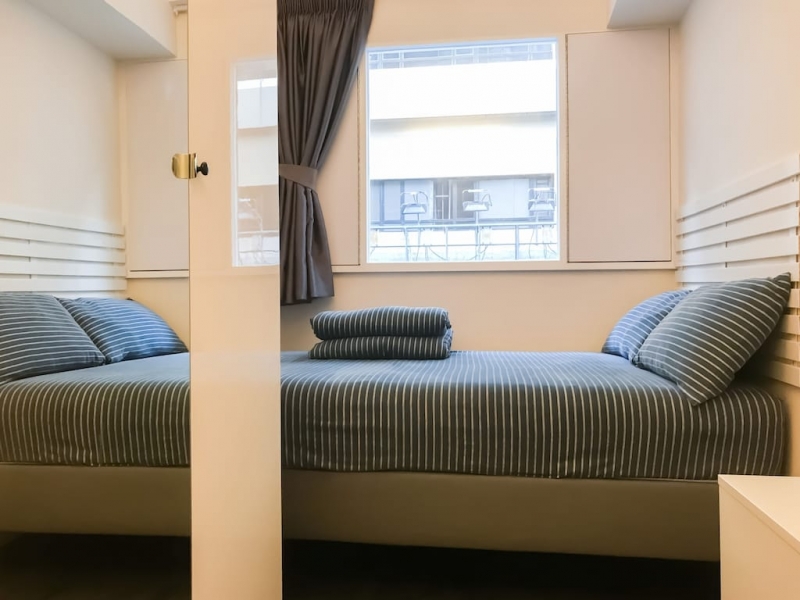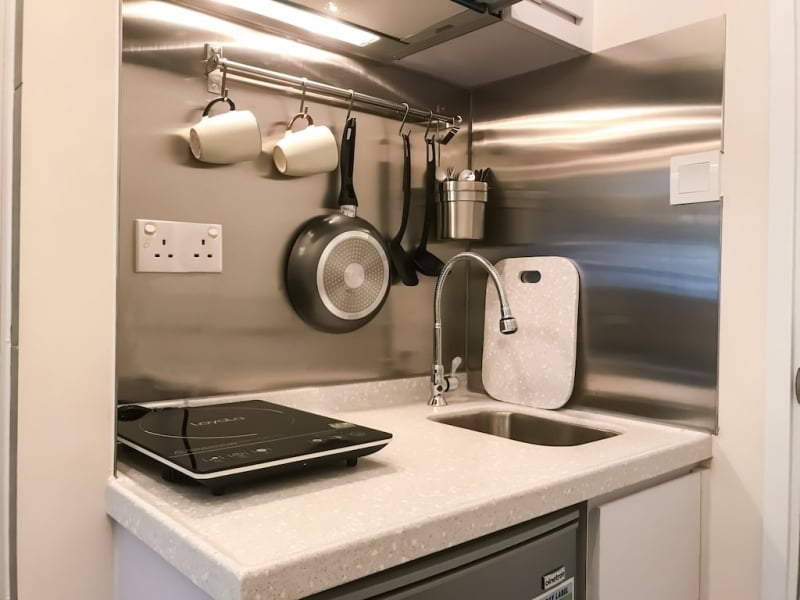 Listing name: Modern Studio Room-Monthly Rental
Location: Mong Kok
Max. no. of guests: 2
No. of bedrooms: Studio
This tastefully furnished and spacious studio is perfect for a romantic stay for two. Feel at home in this vacation rental in Hong Kong that's fitted with creature comforts like an open kitchen, washing machine and dryer, and a large private bathroom. Little things guests will appreciate include the free WiFi, the smart TV with YouTube and Netflix, and weekly room cleaning services. And the ultra-comfy double bed is a bonus, too!
On top of all these, this contemporary apartment is situated in Mong Kok, a major shopping and commercial district in the heart of Hong Kong. Explore the island with ease from this incredible Vrbo rental.
8. This dreamy residence with outdoor spaces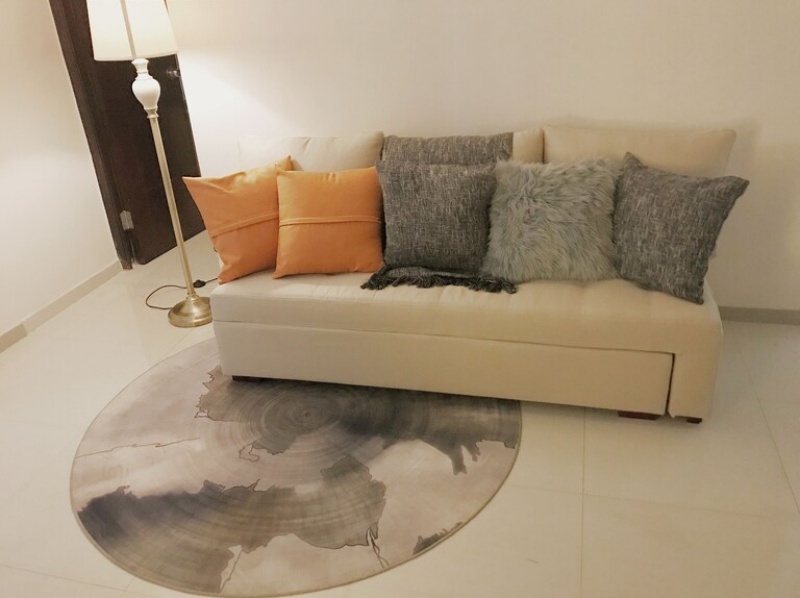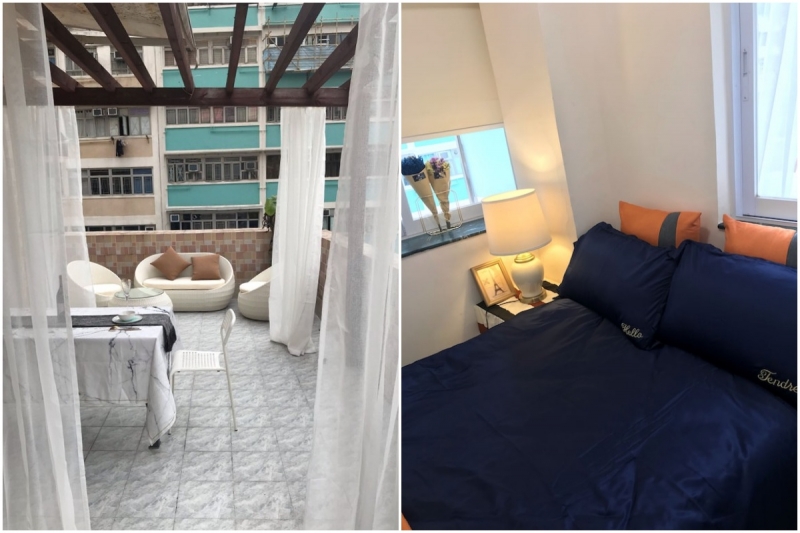 Listing name: Dream garden Mongkok
Location: Mong Kok
Max. no. of guests: 8
No. of bedrooms: 3
Even with everything to see outside, you'll never want to leave this beautiful vacation home in Hong Kong. Three bedrooms promise ample space for up to eight guests, while the roomy kitchen makes cooking a pleasant experience for home chefs.
Plus, the al fresco dining area and balcony are a welcome luxury! With rooms and Airbnbs in Hong Kong offering so little space, this apartment's outdoor spaces stand out. And since it's located near Langham Place and the MTR station, you'll find it easy to roam around the centre from day to night.
Airbnb apartments and vacation rentals in Causeway Bay
9. This stunning unit with a private rooftop area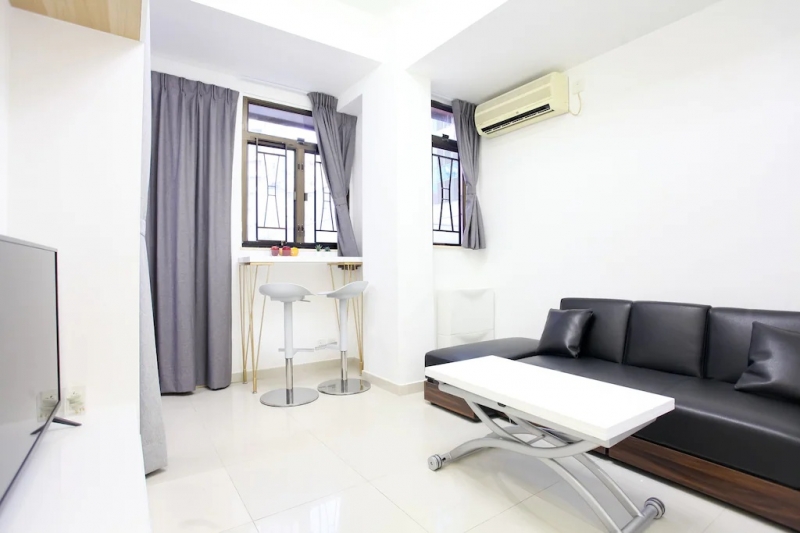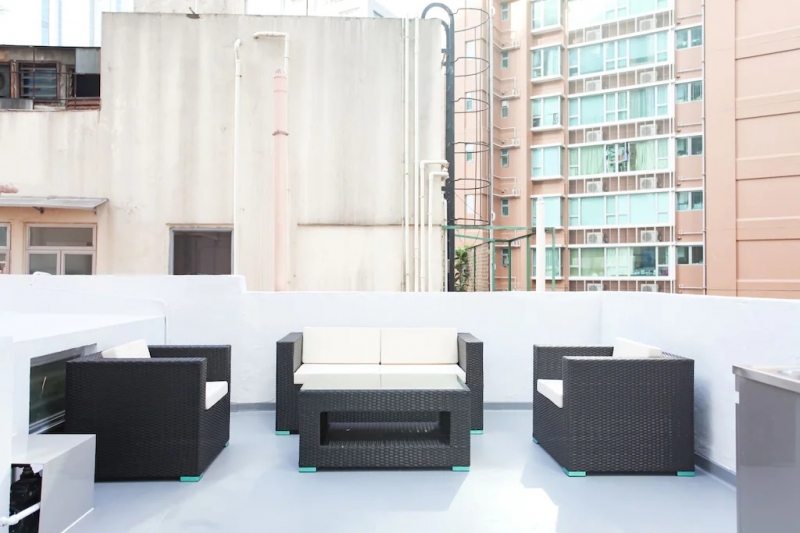 Listing name: Newly renovated 12C With private Rooftop and Balcony
Location: Causeway Bay
Max. no. of guests: 3
No. of bedrooms: 1
Adding to the collection of small-and-functional Airbnb homes and vacation rentals in Hong Kong is this newly renovated listing in Causeway Bay. While fairly roomy, it's still a slight squeeze for three. However, you'll be pleased to find that the modern unit is equipped with all the essentials. There's a TV with cable, free WiFi, fridge, microwave, Nespresso coffee machine, and even Bluetooth speakers. As a bonus, guests enjoy freebies like fresh fruits, tea, coffee, and one bottle of red wine!
 Step out of the building, and you won't be far from convenience stores, supermarkets, shopping malls, and ATMs. Local restaurants nearby offer a variety of cuisines. Best of all, it's close to various transportation options like the MTR, buses, and taxis.
10. This vibrant guest house in Causeway Bay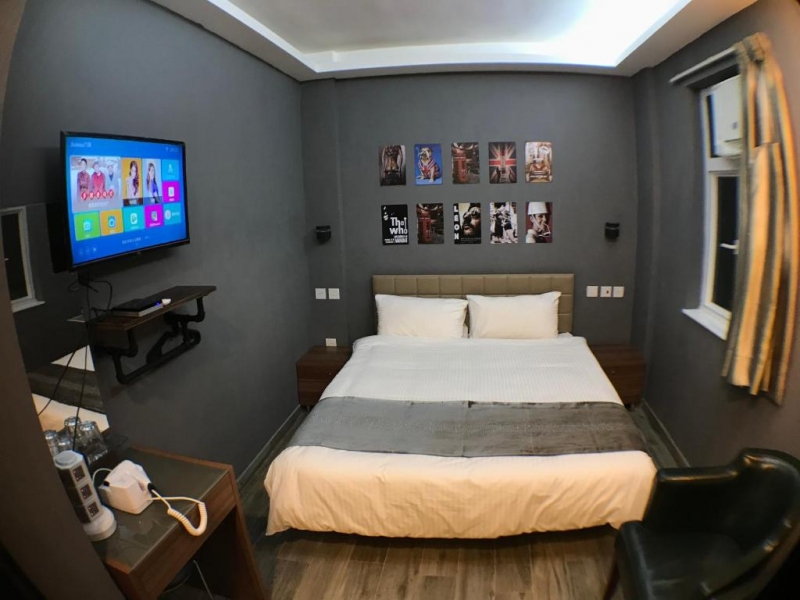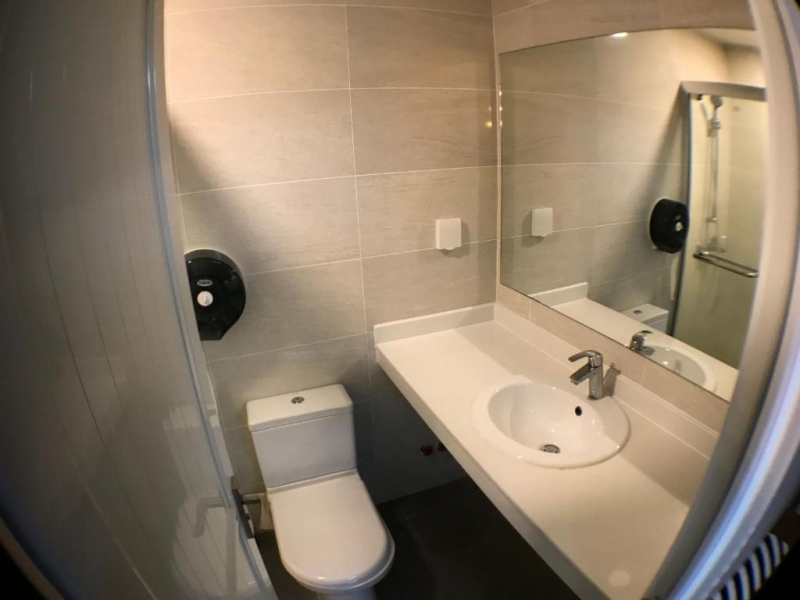 Listing name: The House (Baguio)
Location: Causeway Bay
Max. no. of guests: 2
No. of bedrooms: Studio
Near Times Square, Hysan Place, and Hong Kong Stadium is this very affordable guest house in Hong Kong's Causeway Bay. Global travellers will feel right at home in the offbeat interiors of the bedrooms. Cosy and comfortable, it can easily accommodate two guests on a relaxing vacation. Expect the typical amenities, like free WiFi, air-conditioning, TV, and a private bathroom.
The apartment is a great base for a Hong Kong getaway. Fantastic attractions like the Happy Valley Racecourse, Victoria Park, and Central Plaza are all close to The House. On top of that, shops, restaurants, and the MTR station are easily accessible.
With this list, we hope that you've come closer to finding an agreeable place to stay without busting your budget. Lucky for you, there are plenty of Airbnb apartments and vacation rentals in Hong Kong to choose from. That money saved is surely better spent on sampling local food anyway!
---
This article contains affiliate links. When you book through these links, we may earn a small commission at no additional cost to you. All images courtesy of the respective property listings.