With Chinese New Year (CNY) coming up in two weeks' time, have you considered forgoing the joy of collecting ang baos and eating succulent bakkwa just to escape the barrage of questions regarding your plans for marriage, possible promotions, exam grades or your recent Christmas party weight gain? If your answer is a resounding yes, we have got the perfect escape plan for you. Here's the ultimate list of staycation escapades for the entire family, where you can still enjoy the festive vibes of CNY but relax in comfort!
1. Sofitel Singapore Sentosa Resort & Spa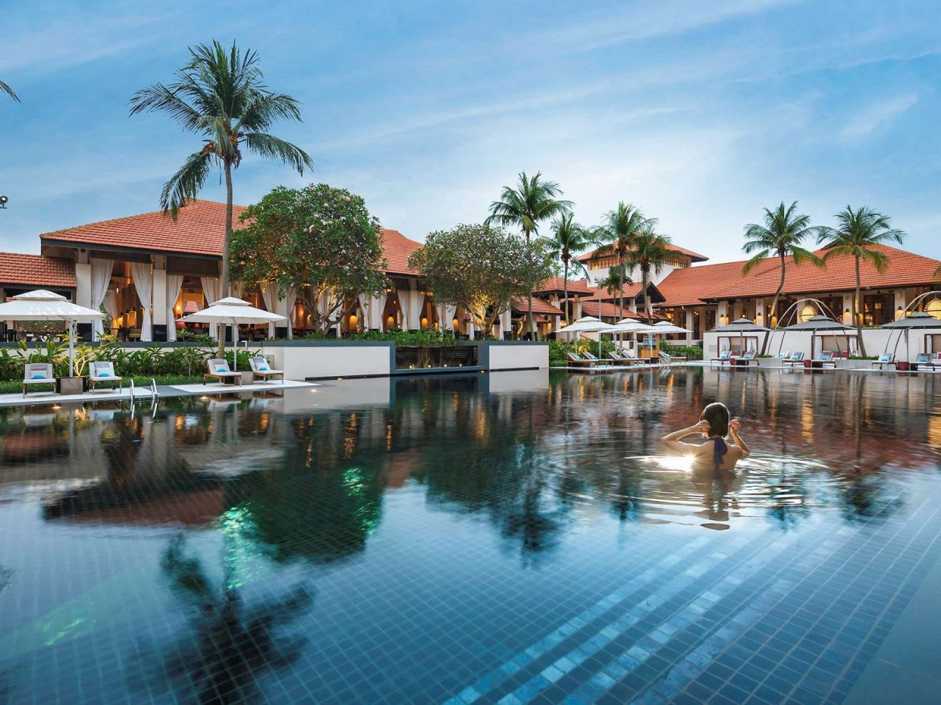 Image credit: Sofitel Sentosa
Chinese New Year is indeed a time of grand and noisy celebrations for all, and we don't blame you if you're simply yearning for some peace and quiet. And there's no better place to have a peaceful and surreal refuge than at Sofitel Singapore Sentosa Resort & Spa. This Bali-esque resort will transport you to another world altogether – you'll feel as if you've been transported out of Singapore!  Nestled atop a cliff overlooking the South China Sea, dine at any of Sofitel's restaurants and sip on champagne while celebrating CNY with all your loved ones.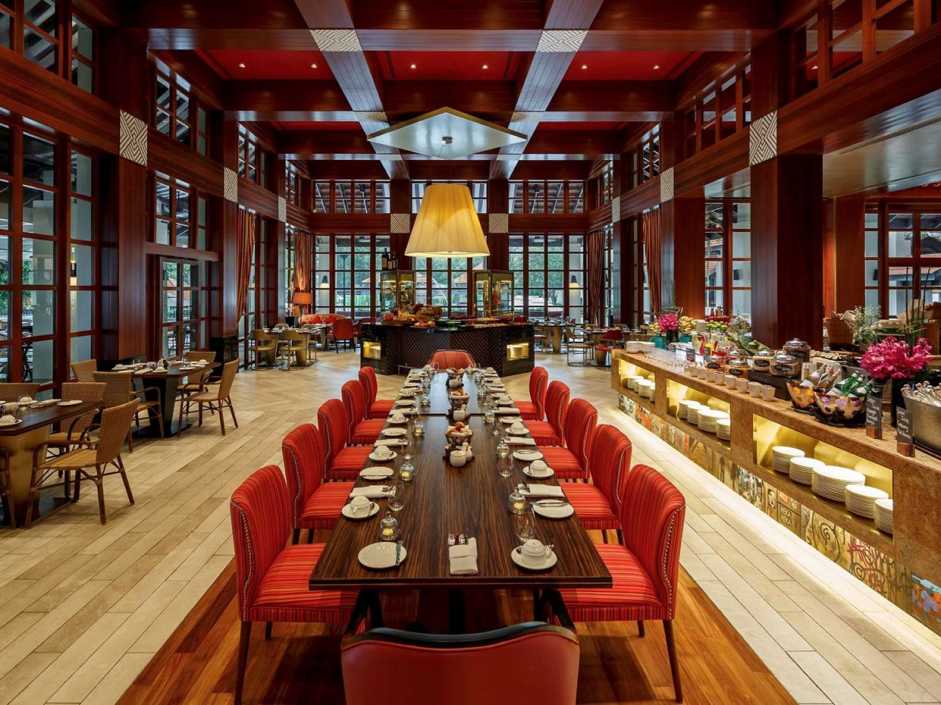 Image credit: Sofitel Sentosa
CNY Promotion: If you have a group of friends joining your CNY escapade, Sofitel has 2 special dining packages, Blessed Fortune and Bountiful Harvest, for groups with a minimum of 10 diners. Indulge in a luxurious spread of Chinese cuisine prepared by the esteemed culinary team. The hotel even provides a complimentary barrel of beer or bottle of house wine, as well as complimentary usage of their in-house sound system, LCD projector and screens. If you make your booking before 15th January 2017, you'll be entitled to an early bird discount as well!
Also read: Sofitel Singapore Sentosa: Celebrate Special Occasions with a Perfect Staycation
2. W Singapore - Sentosa Cove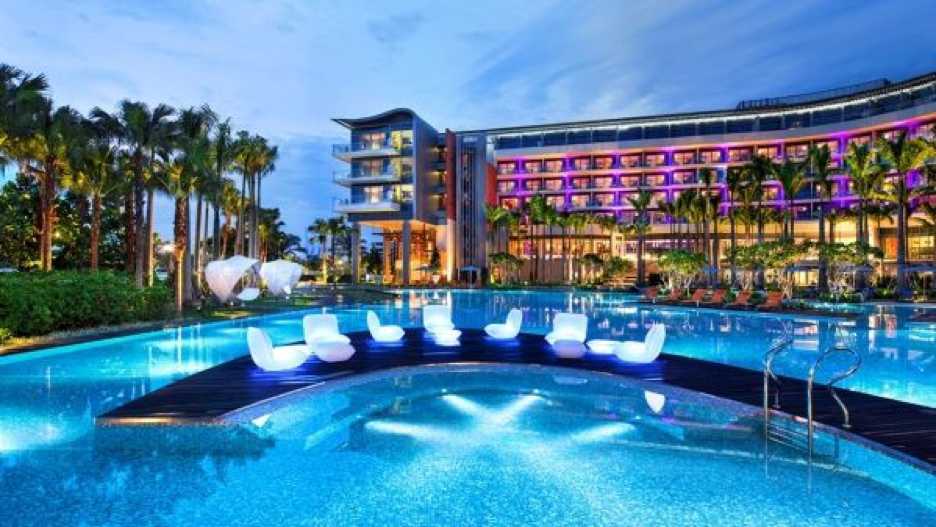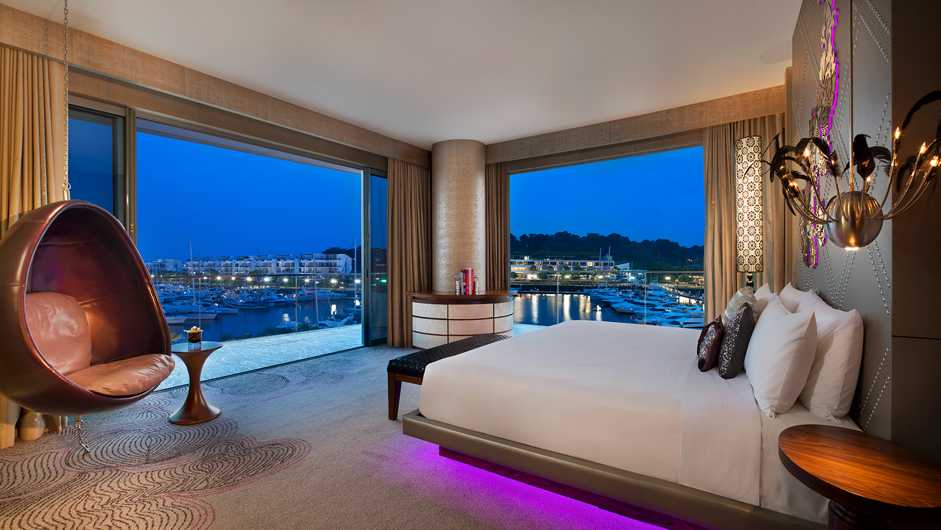 Image credit: W Singapore
W Singapore Sentosa Cove is the ideal staycation spot for anyone in love with modern accommodations, where the entire hotel is decked in plush décor and unique architecture. Overlooking the marina which is fully docked with luxurious yachts, you may find it hard to believe that you are still in Singapore. In fact, I recently dined at Blue Lotus, a restaurant along W Singapore's Quayside Isle and was thoroughly amazed at how tranquil the place was – even on New Year's Eve. I dare guarantee that your stay at W Singapore, will be a quiet retreat for any occasions, even during CNY.
CNY Promotion: If you're looking for a cozy dinner, dine at W Singapore's The Kitchen Table and savour the in-house CNY Wang-derful Feast From The Heart! Dishes include Cantonese Charcoal Roasted Duck, Yu Sheng Salad and Dong Po Stewed Pork Shoulder in Spicy Sweet Sauce. That sounds absolutely yummy! Book your reunion dinner feast here right now.
Also read: W Singapore Sentosa Cove Hotel Review
3. The Scarlet Singapore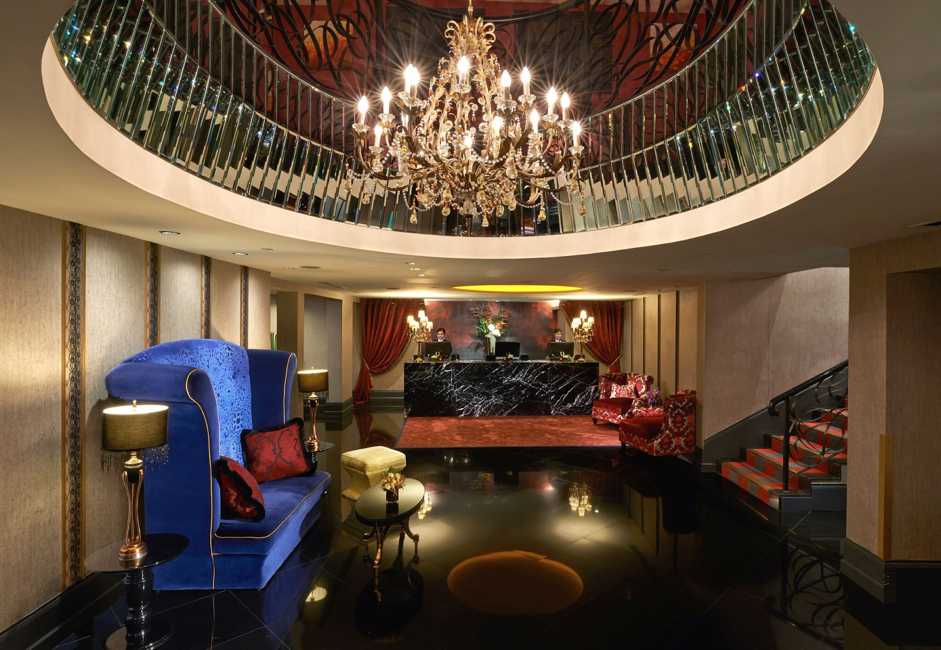 Image credit: The Scarlet Singapore
If you want to escape your relatives during CNY gatherings but not miss out on the festive vibes, The Scarlet Singapore is the perfect place for you! Strategically located near Chinatown MRT, the hotel's location allows you to take a short walk to Chinatown and participate in the annual Chinese New Year Street light-up or shop at the Festive Street Bazaar. With such close proximity to the heart of all local CNY celebrations, you're bound to have a great time soaking in the atmosphere and festivities! It's a great way to celebrate CNY with the entire family.
4. The Westin Singapore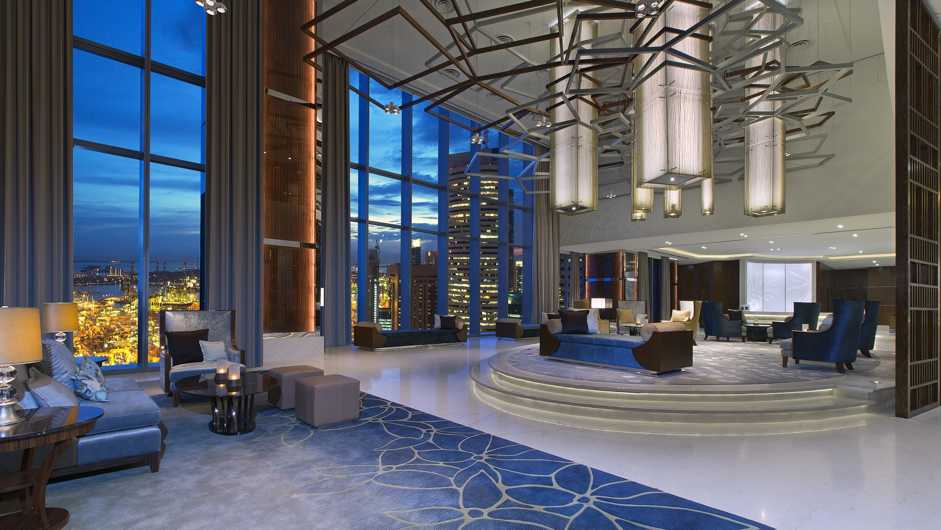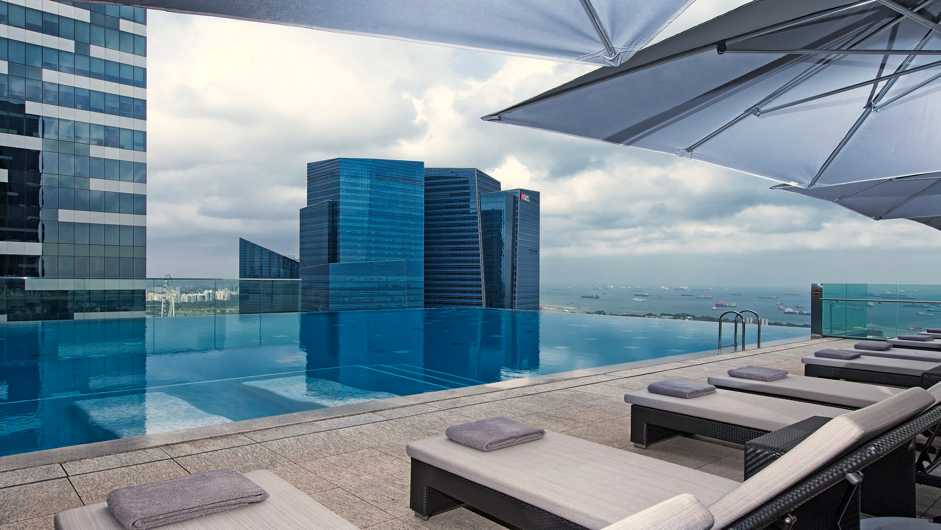 Image credit: The Westin Singapore
Not only is The Westin Singapore known for having its hotel lobby located high up on the 32nd floor, it is also reputable for their impeccable service where you'll be surrounded with a range of thoughtful experiences during your stay. Aimed at improving your overall psychological and physical well-being, The Westin Singapore even provides complimentary access to spa facilities for all guests! Amenities such as the award-winning Heavenly Bed, a weekly fitness program, Superfoods program and their signature White Tea Aloe scent are just some of the many reasons why you should book your CNY staycation with them immediately.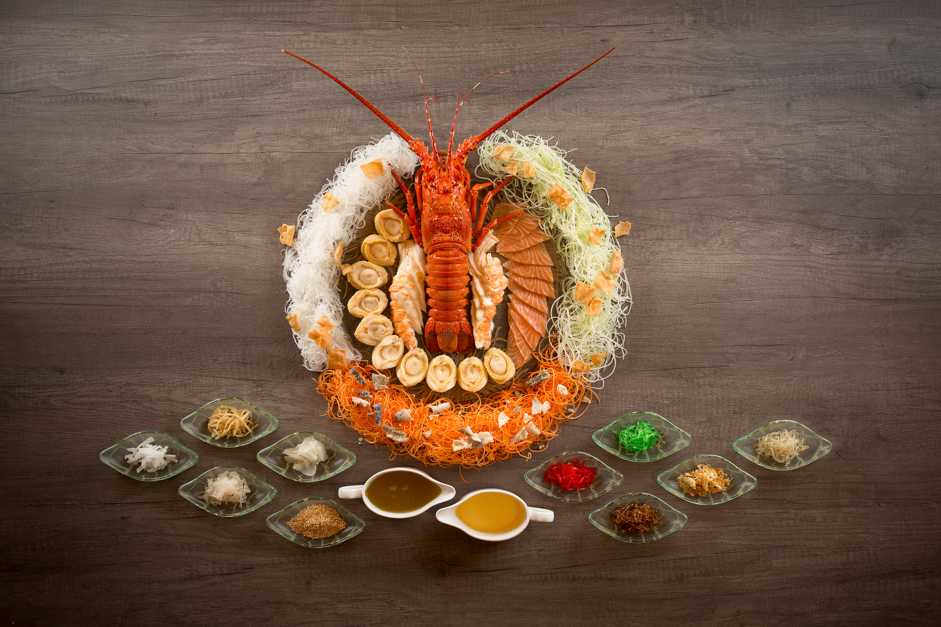 Image credit: Westin Singapore
CNY Promotion: At Westin Singapore, you can also indulge in a resplendent feast with your loved ones at Seasonal Tastes! Be prepared for a sumptuous spread of Chinese New Year favourites with a good mix of traditional and contemporary classic dishes for a joyous reunion dinner.
Also read: The Westin Singapore Hotel Review
5. Grand Park Orchard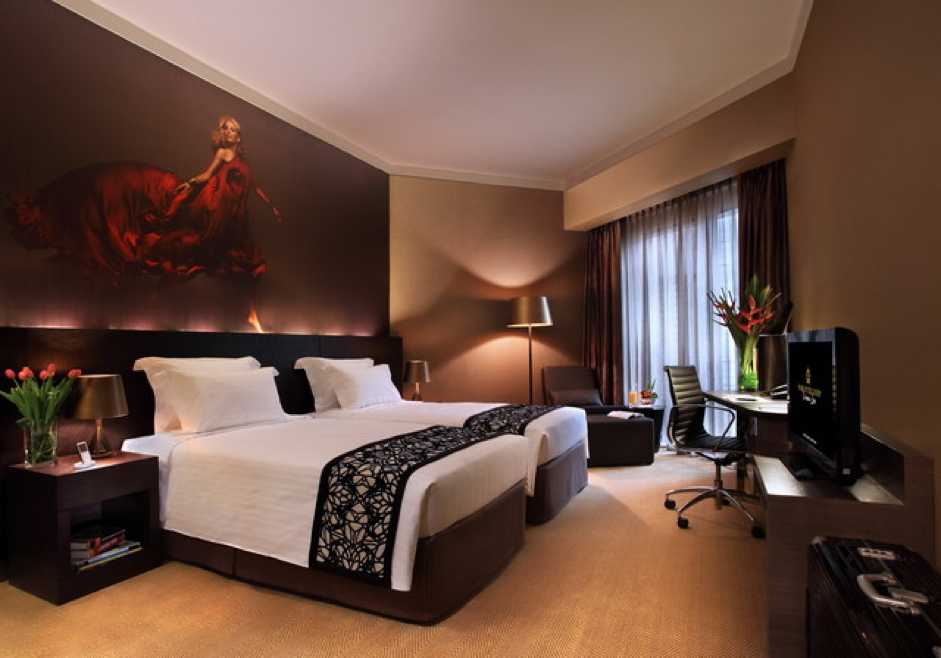 Image credit: Grand Park Orchard
Grand Park Orchard needs no introduction. The award-winning 5-star hotel is situated in Singapore's main shopping and entertainment district, mere steps away from shopping malls, restaurants, cafes, gyms, spas, public transportation and more. Shop till you drop and retreat back to your fashionable hotel room once you're satisfied with your splurge. With artistic designer murals covering the walls of  your rooms, you'll never want to leave this stylish and chic abode.
CNY Promotion: Grand Park Orchard has just launched their Lunar New Year Special, where you can get 30% off all room stays when you book before 31st January 2017.

6. Goodwood Park Hotel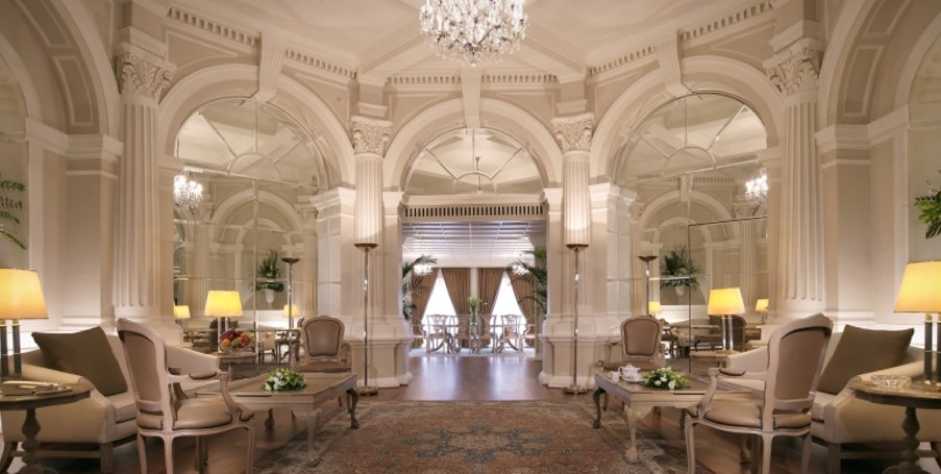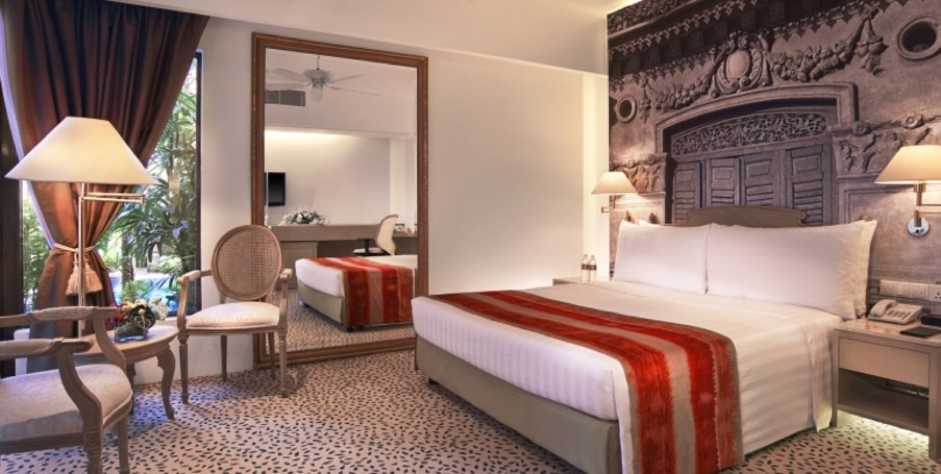 Image credit: Goodwood Park Hotel
Goodwood Park Hotel is not only a celebrated 5-star hotel housed in a heritage building, it is also a gastronomical haven for foodies. Regardless of the occasion, Goodwood Park Hotel never fails to roll out delicacies dedicated to every festive season! From Prosperity Yusheng, to durian puffs and mooncakes, traditional Taiwan porridge and more, Goodwood Park Hotel's signature dishes will make you drool for sure. It's also situated right next to Far East Plaza, Tangs, and more in the Orchard district, so you'll never run out of activities to do during the CNY period!
CNY Promotion: If you are both a foodie and a heritage fanatic, a stay at Goodwood Park during CNY is definitely the perfect choice. Valid from now to 31st January 2017, Goodwood Park has CNY promotions for their deluxe rooms, discounts for spa services, hair treatments and further discounts for CNY delicacies too!
7. Carlton Hotel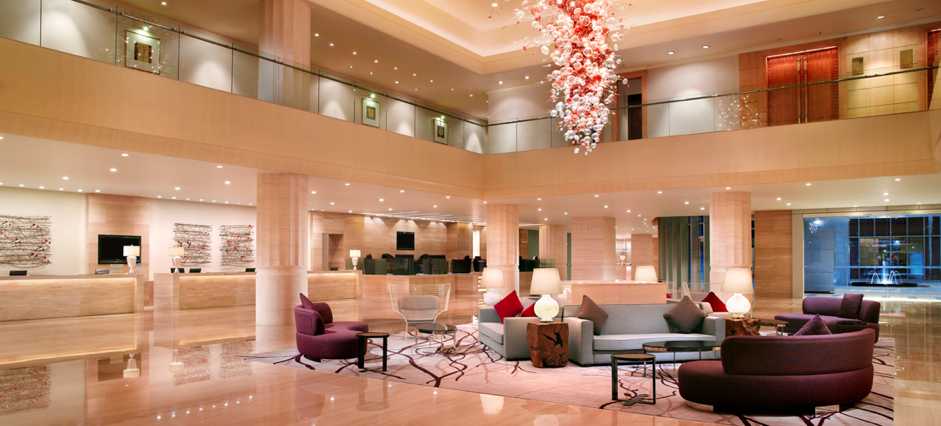 Image credit: Carlton Hotel
Carlton Hotel must have heard your CNY woes, because they have recently launched Lunar New Year specials for their Deluxe and Executive rooms! Located near City Hall MRT station, Carlton Hotel is just a few MRT stops away from Chinatown. Coupled with the Carlton complimentary smartphone that comes equipped with unlimited 3G internet, local and international calls, you can still stay virtually connected with your loved ones even if you're not up for boisterous crowds and house-visiting this year.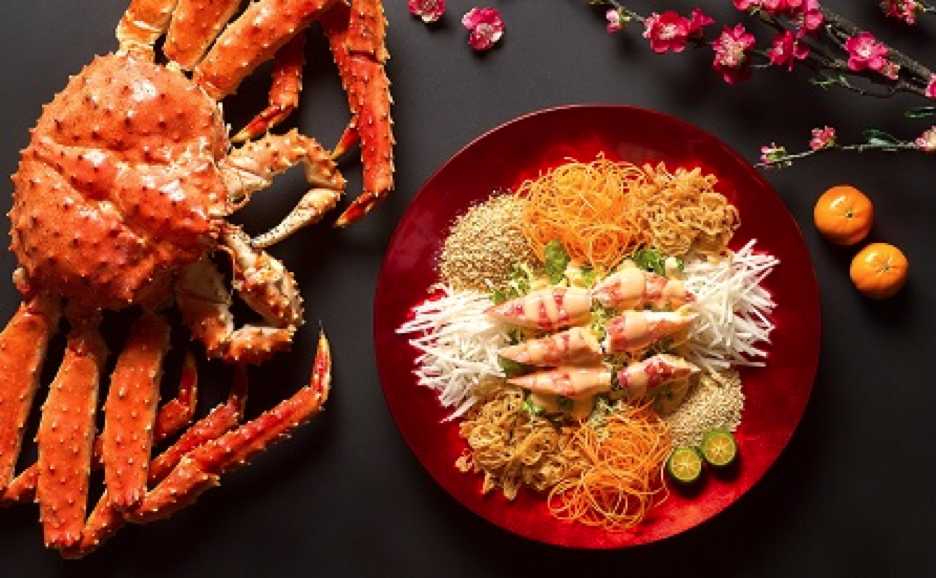 Image credit: Carlton Hotel
CNY Promotion: With a 2-night minimum booking for Deluxe and Executive rooms, complimentary room upgrades are available for all guests. To complete your CNY 2017 experience, Carlton's Master Chef, Ng Wai Tong, and his culinary team have also created special CNY dining packages for groups with at least 4 diners, alongside various CNY buffet options.
8. Swissotel Stamford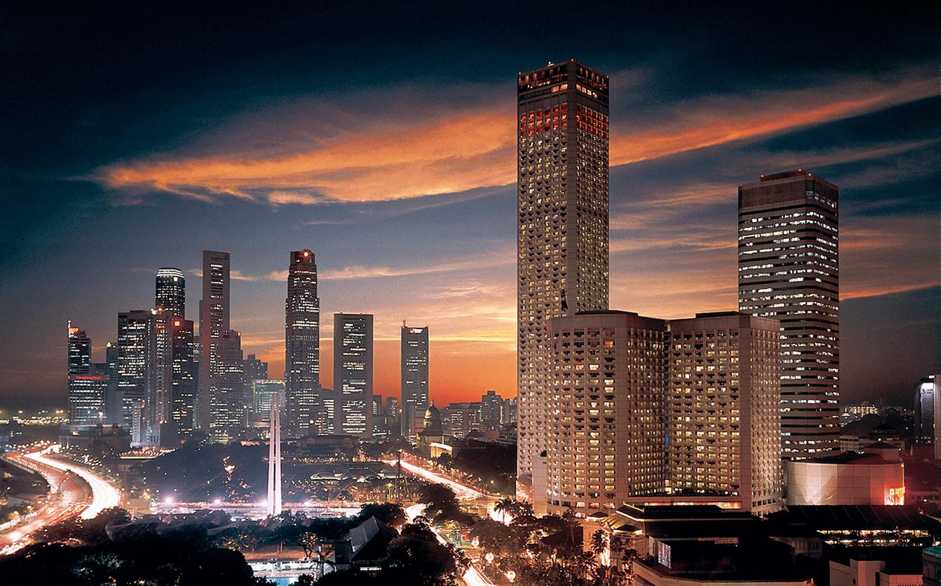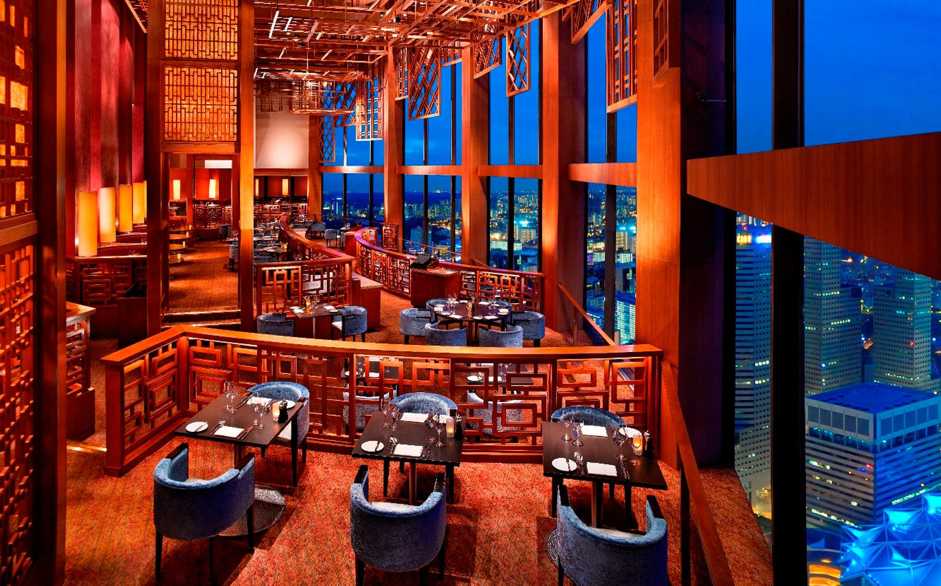 Image credit: Swissotel Stamford
Staying at Swissotel Stamford during the CNY holidays will make you secretly wish that the holidays would never end! Get a taste of the finest Swiss hospitality as you indulge in a luxurious stay at one of the tallest hotels in Southeast Asia, which boasts stunning views of Singapore's skyline. They also have a whopping total of 15 restaurants and bars, which will certainly leave you spoilt for choice! With plenty of shopping malls, cafes and restaurants located right beside the hotel, we're sure you'll have a very happy  CNY indeed.
CNY Promotion: In conjunction with the Year of the Rooster, Swissotel is giving a 20% off daily rates for stays in their Classic, Swiss Advantage, Harbour View and Grand Rooms, along with complimentary daily breakfast buffet for two.
9. Pan Pacific Singapore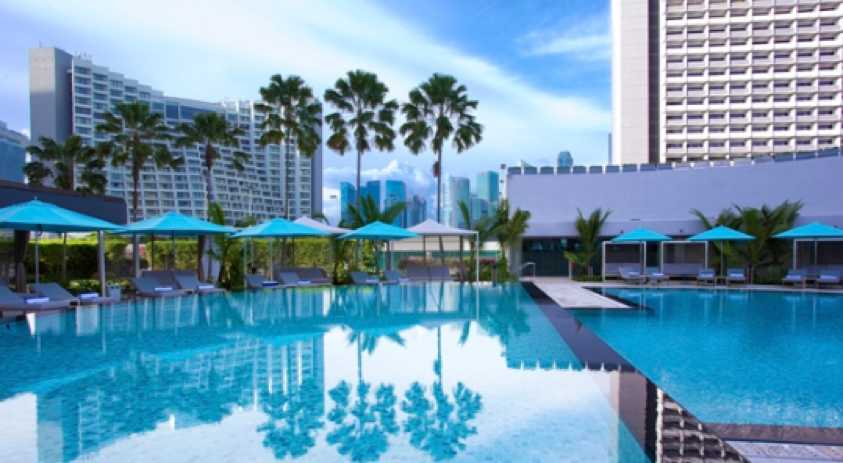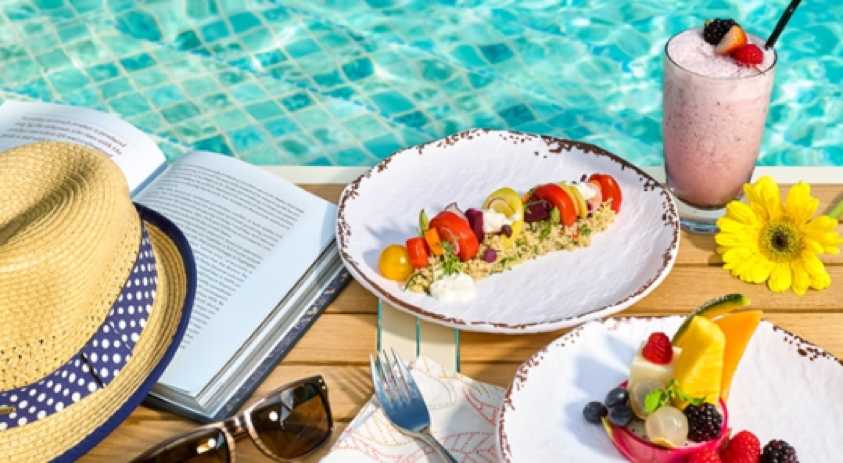 Overlooking the Marina Bay skyline, Pan Pacific Singapore is a tranquil and ideal escape from the bustling CNY celebrations. Grab this chance to have a well-deserved break! Located at the gateway of Central Business District, local CNY celebrations can even be viewed from the comfort of your room. You can head to the Gardens By The Bay for an enjoyable time amidst the flora and fauna, to Marina Bay Sands for a shopping spree, or take a leisurely stroll along the Singapore River. For those who simply want to escape the crowds, pamper yourself with a rejuvenating spa session at the in-house St. Gregory spa!
CNY Promotion: With six ways to celebrate CNY at Pan Pacific, you'll be hopelessly spoilt for choice. Starting with a whopping 15% savings on their Prosperity Getaway rooms, Hearty Reunion dining offers at the award-winning Hai Tien Lo restaurant, Bountiful Delights buffet at Edge restaurant and two other dining packages, Pan Pacific has tailored their services to suit all your CNY needs. In addition, you don't have to feel guilty about ditching the traditional house-visiting, because you can send your regards to your relatives by ordering delectable CNY goodies from the hotel and they will deliver them on your behalf.
10. Naumi Liora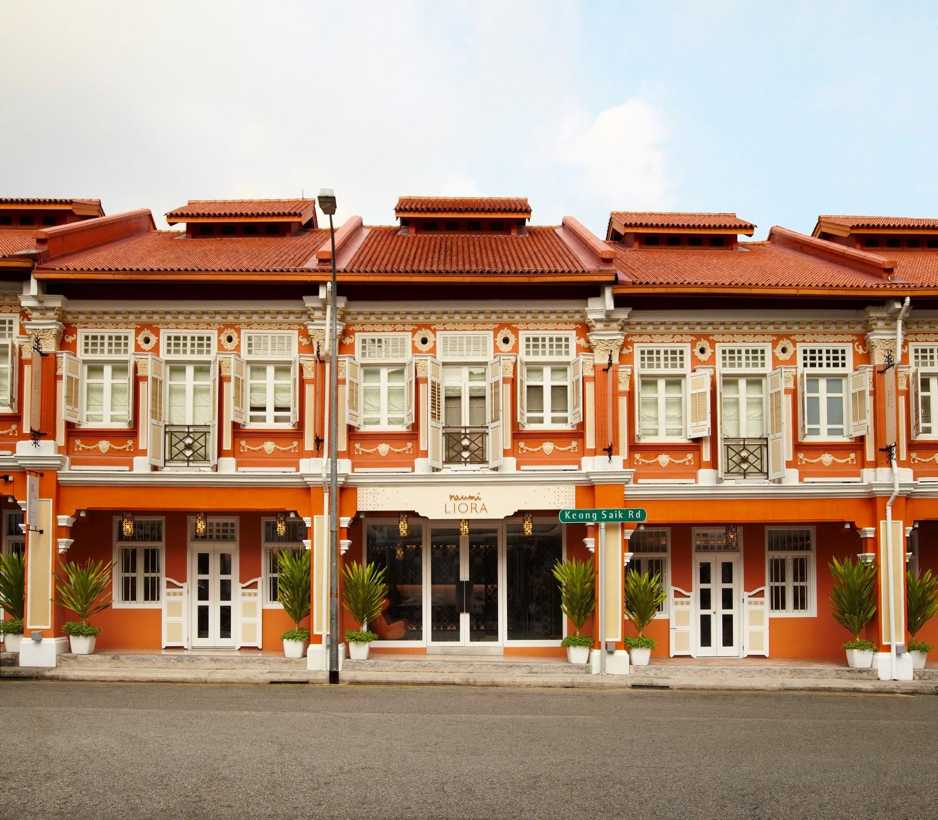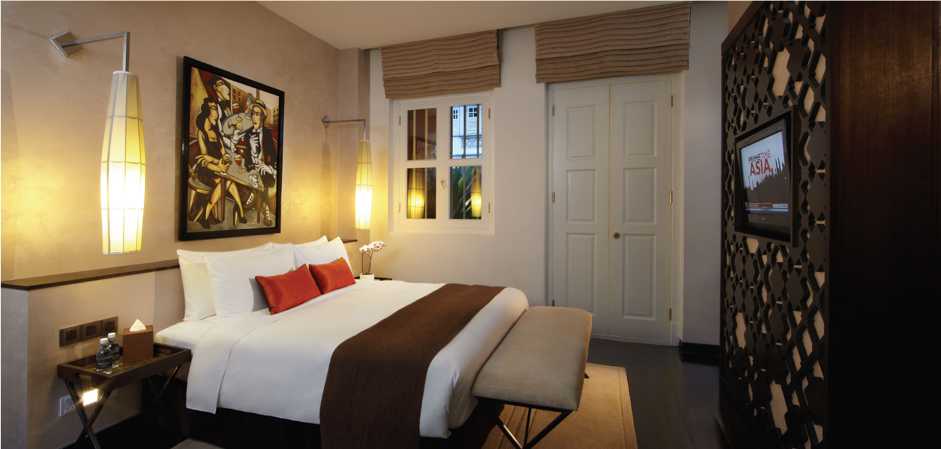 Image credit: SilverAng
Exquisitely designed to exude heritage chic alongside contemporary design philosophies, staycation-ers at Naumi Liora will find themselves travelling back in time to the 1920s. You may choose to be away from relatives on CNY, but a stay at Naumi Liora will keep you firmly grounded in your own Chinese heritage. From Victorian encaustic floor tiles, well conserved neo-classical wall carvings and a traditional heritage shophouse exterior, you will be delightfully overwhelmed with nostalgia. This boutique hotel is also conveniently located near Chinatown, so you don't have to worry about missing out on the CNY festivities at all!
CNY Promotion:  Just imagine how unbearable it will be to fend off all sorts of questions from inquisitive relatives over the three days of CNY. At Naumi Liora, their Stay 3 Pay 2 package doesn't only give you significant savings, it's also a perfect opportunity for you to escape this CNY. Any direct bookings with the hotel will entitle you to dining perks at Potato Head Folk and complimentary entry to stand-up comedy shows at The Comedy Club. From 27th to 30th January 2017, Naumi Liora is also holding sure-win ang bao lucky draw contests for all guests.
So… have you decided which hotel you'll be spending your CNY staycation holiday at? Chinese New Year festivities are great, but sometimes it doesn't hurt to take a well-deserved break away from all the noise and endless chatter. You don't necessarily have to celebrate Chinese New Year with house-visiting, there are so many other ways you can celebrate, as long as you're with your family. Afterall, it's the company that matters, right? Book that much-needed CNY staycation and plan your escape now!